Bug Off! Natural Insect Repellent
This post and its photos may contain affiliate links. As an Amazon associate I earn from qualifying purchases. If you make a purchase through these links, I may receive a small commission at no extra cost to you!
These DIY Bug Off! insect repellent sticks use all natural ingredients, and you can whip up a batch to keep your family safe and bite-free in under 15 minutes!
It's that time of year again, and the bugs and mosquitoes seem to be out in full-force already! My youngest son is a "mosquito magnet," and I've been searching for a natural bug repellent recipe that would help keep him bite free. I've tried several different combinations, and I'm happy to report that this one is working like a charm – no more painful welted mosquito bites since we've started using this!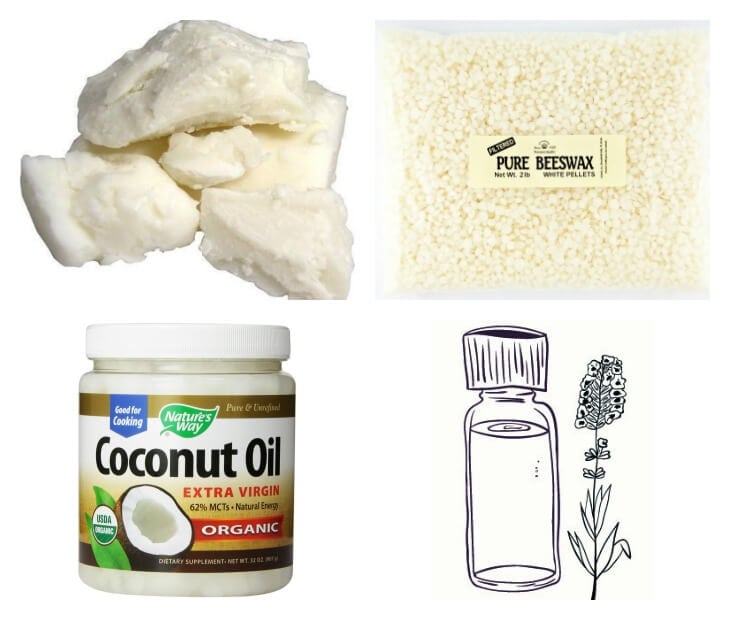 What You'll Need: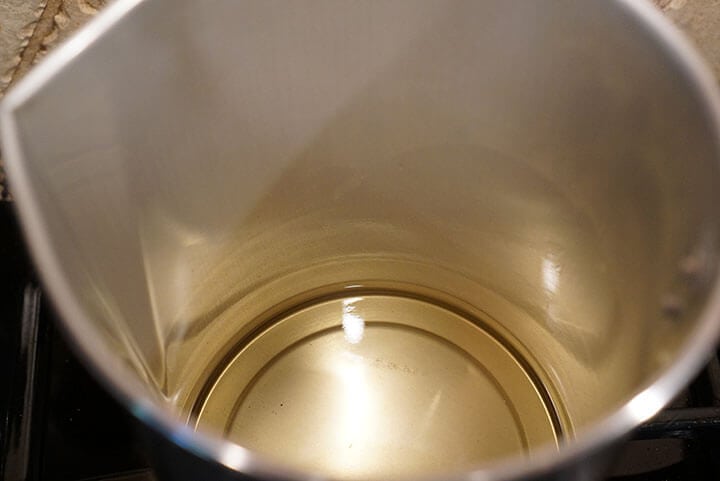 Over the lowest heat setting on your stove top, melt together 2/3 cup coconut oil, 1/2 cup shea butter, and 2/3 cup beeswax pellets in a metal candle making pitcher. These ingredients CAN burn easily, so make sure to keep the heat on LOW, and stir frequently. Turn off the heat as soon as the ingredients are fully melted and combined. Carefully stir in 10 drops of lavender and citronella oil and 5 drops each of lemongrass, lemon, tea tree/melaleuca, peppermint, eucalyptus and Thieves/OnGuard essential oils (alternatively, you could instead use 30-40 drops of Nature Shield Blend which contains many of these same suggested oils).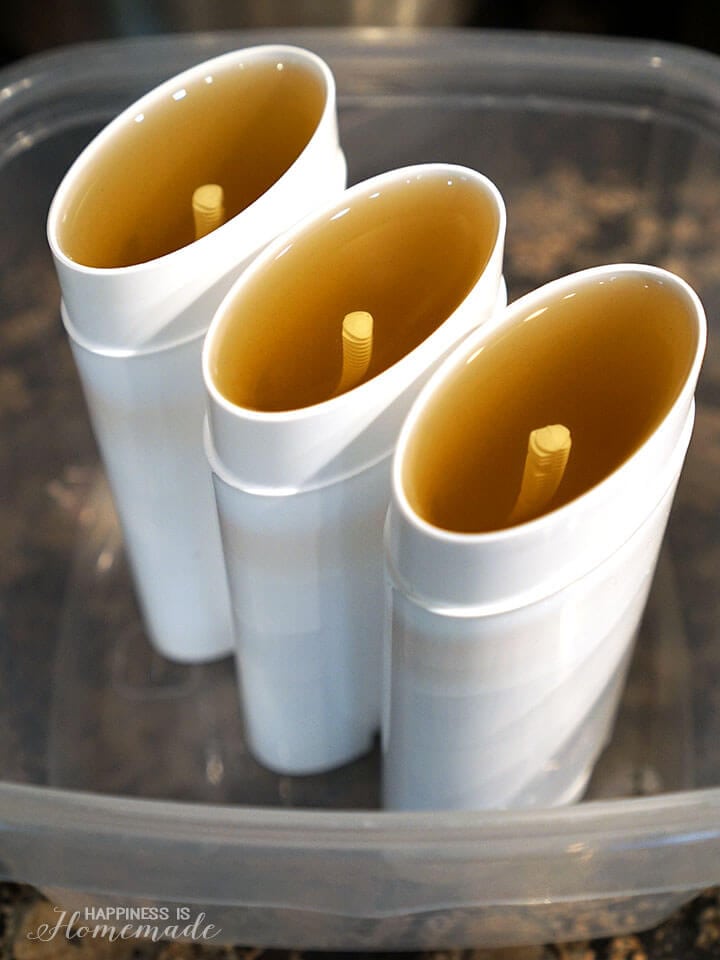 Carefully pour the mixture into empty deodorant tubes (makes approximately 5 tubes), and let sit undisturbed until solid (1-2 hours depending on temperature and humidity).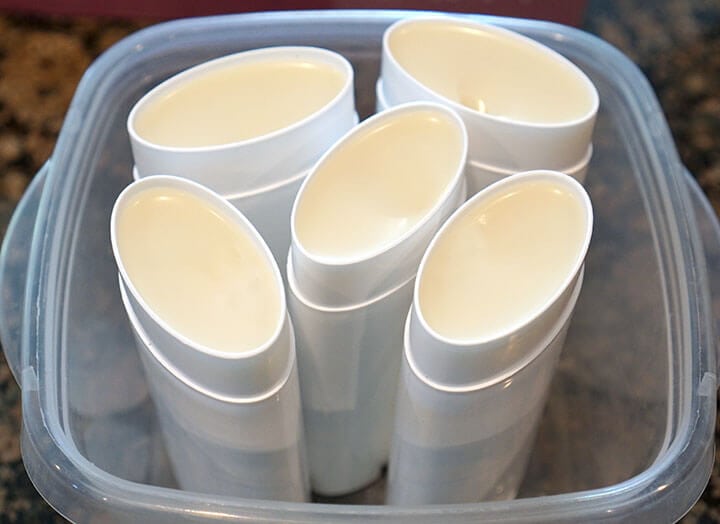 When the sticks are solid and the tubes have cooled, they're ready to use!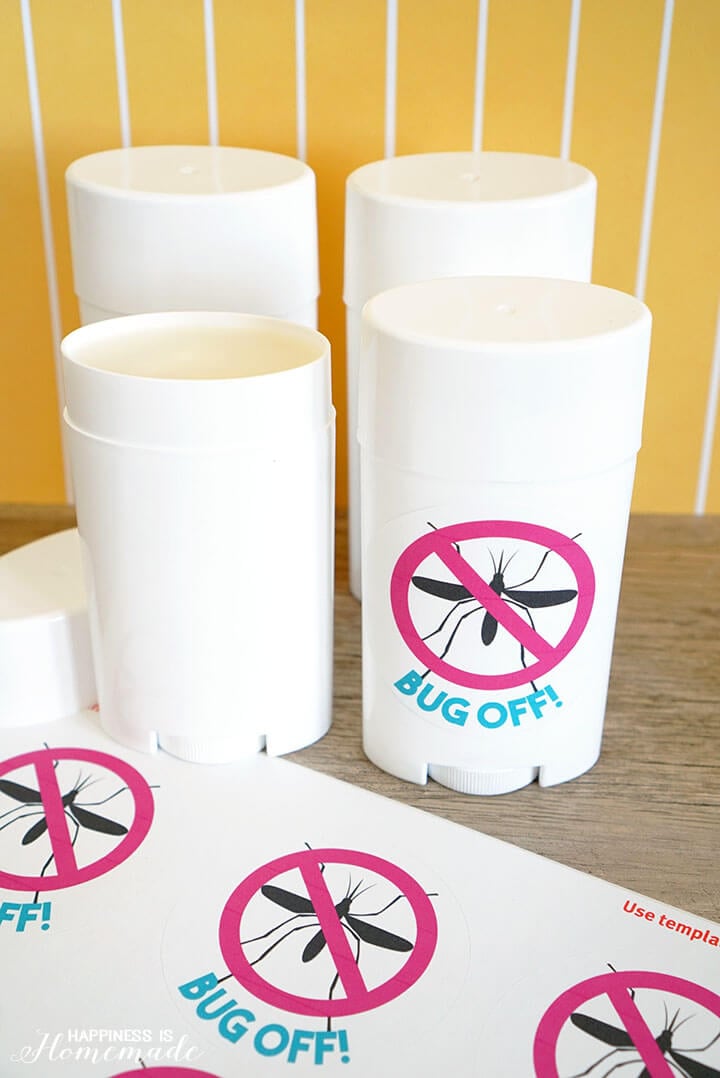 I whipped up some fun "Bug Off!" labels to remind my kiddos what's inside of the tubes – you can print them out by clicking here for the pdf version or here for the MS Word labels document!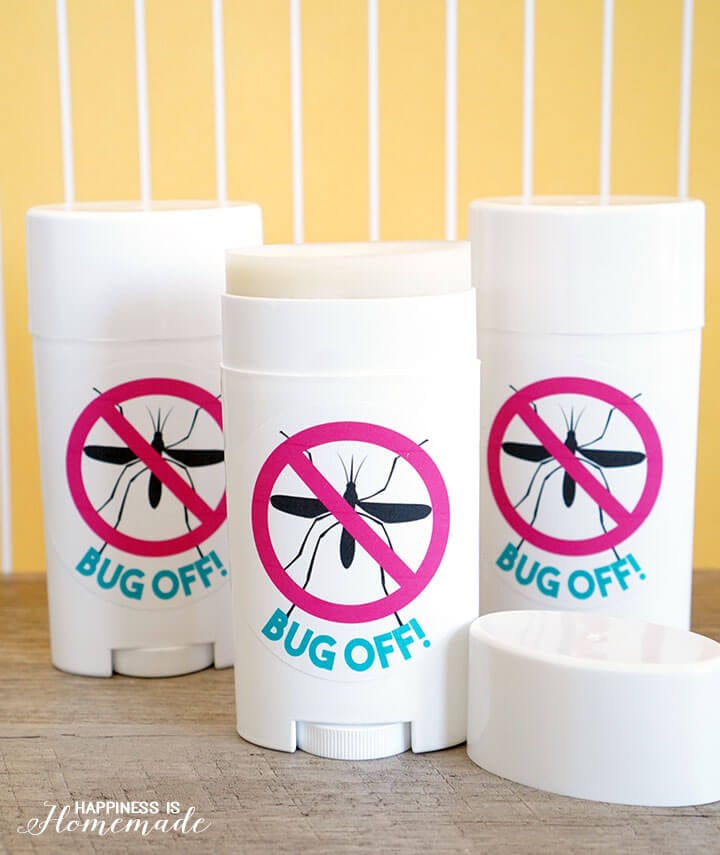 To use, simply rub the stick over exposed skin before heading outdoors. The combination of essential oils repels mosquitoes, fruit flies, horse flies, fleas and more! As a bonus, the shea butter and coconut oil are fantastic moisturizers, and the Bug Off! stick leaves your skin feeling smooth and soft!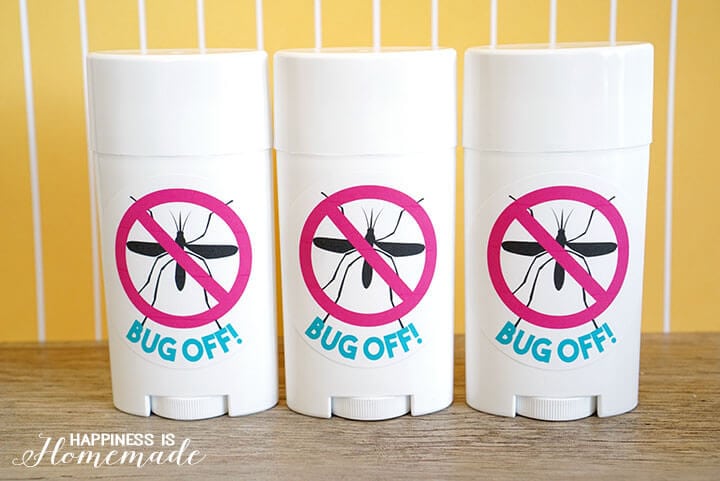 These Bug Off! insect repellent sticks go everywhere with me these days! From the park to the backyard to the baseball field, I love knowing that my family is protected against bug bites using all natural and holistic ingredients!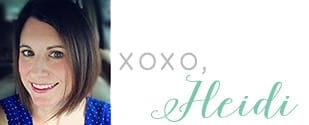 ————————————————————————————————————————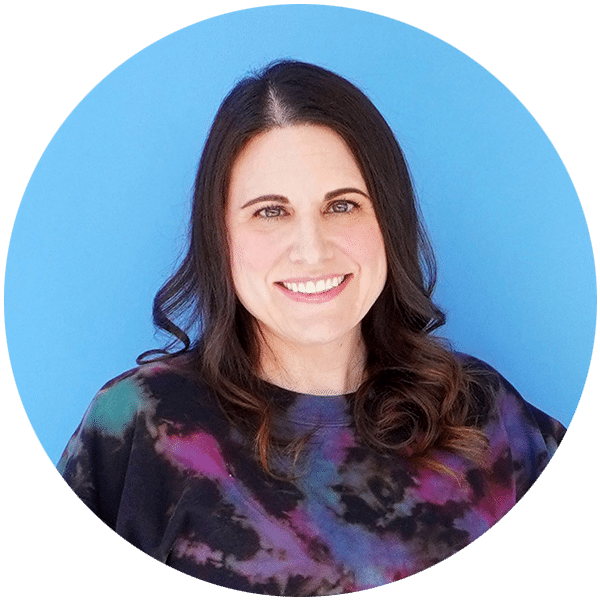 Heidi Kundin has captivated the hearts of millions with her colorful and inspiring approach to crafting, celebrations, and family fun. With over 15 years of experience, Heidi's website has become a must-visit destination for those seeking quick and easy creative ideas and last-minute solutions. Her warm personality shines through her posts, inviting readers to join her on a creative journey that's fun, rewarding, and achievable.