Butterfly Wing Necklace
This post and its photos may contain affiliate links. As an Amazon associate I earn from qualifying purchases. If you make a purchase through these links, I may receive a small commission at no extra cost to you!
We spent the last two and a half weeks raising Painted Lady butterflies. Unfortunately, after our butterflies emerged from their cocoons, our curious kitten managed to knock their habitat off of the desk which smashed one of the poor little guys underneath the feeding bowl. My boys were pretty bummed about it, so I promised them that we would do something special with their dead butterfly.
The boys wanted to frame the butterfly as specimen artwork, but despite my best attempt and way too much Googling, it still wasn't working, and I ended up tearing the edges of the wings a bit. I decided that the only way I was going to salvage Mr. Butterfly was to try to preserve the wings another way. I had seen some lovely butterfly jewelry from Trinkets and Butterflies at the Queen Bee Market at SNAP, so I decided to use some supplies that I had on-hand to try to create my own.
I started by removing my wings from the butterfly and pouring a very thin layer of Diamond Glaze into a blank pendant tray.
I layered three of the wings into the tray, but I probably only needed to use two of them since the third one didn't actually show much.
I added a small amount of Diamond Glaze to the top and used a toothpick to gently spread it all around. I finished it off by topping it with a clear glass cabochon and adding a copper-toned chain.
Easy peasy! The entire project only took about 5 minutes + drying time!
It is SO hard to photograph the necklace with the glass cabochon on top – it reflects everything! It's really much brighter and vibrant than these photos show, and it's really pretty! The best part is that my boys think it's super cool too 🙂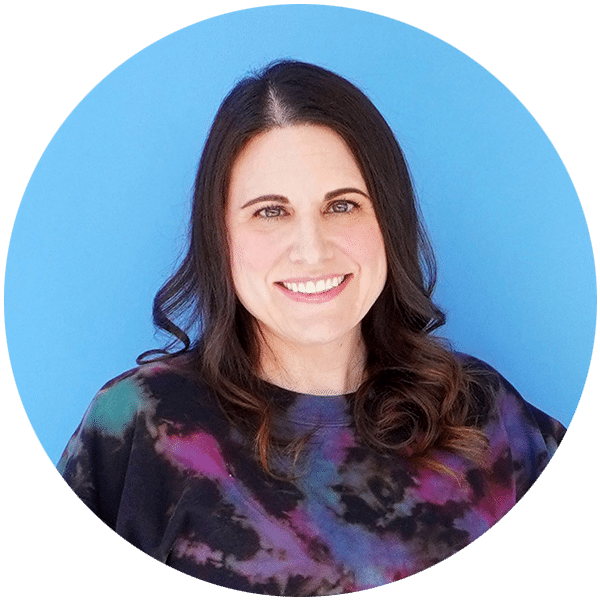 Heidi Kundin has captivated the hearts of millions with her colorful and inspiring approach to crafting, celebrations, and family fun. With over 15 years of experience, Heidi's website has become a must-visit destination for those seeking quick and easy creative ideas and last-minute solutions. Her warm personality shines through her posts, inviting readers to join her on a creative journey that's fun, rewarding, and achievable.