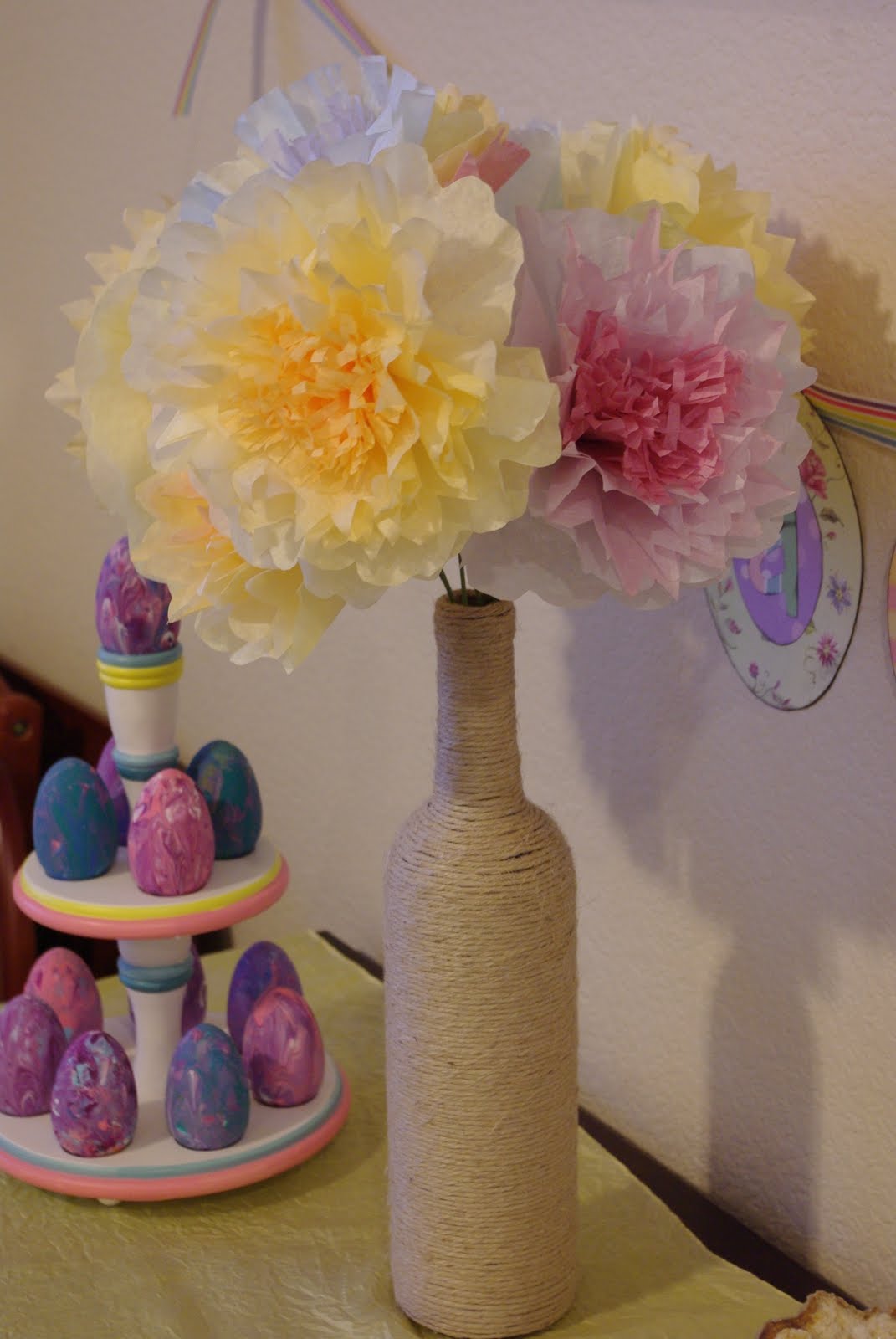 I'm almost ashamed to admit that I've never attempted to make paper flowers before (isn't that a prerequisite for Crafting 101? How is it possible that I have never done this before?). When I saw some beautiful coffee filter flowers over at
Homemade Serenity
recently, I knew it was finally time for me to attempt to make some for myself.
Items Needed:
* Coffee filters
* Food coloring
* Trays, pans or bowls for dyeing the coffee filters
* Floral tape
* Floral wire or wooden skewers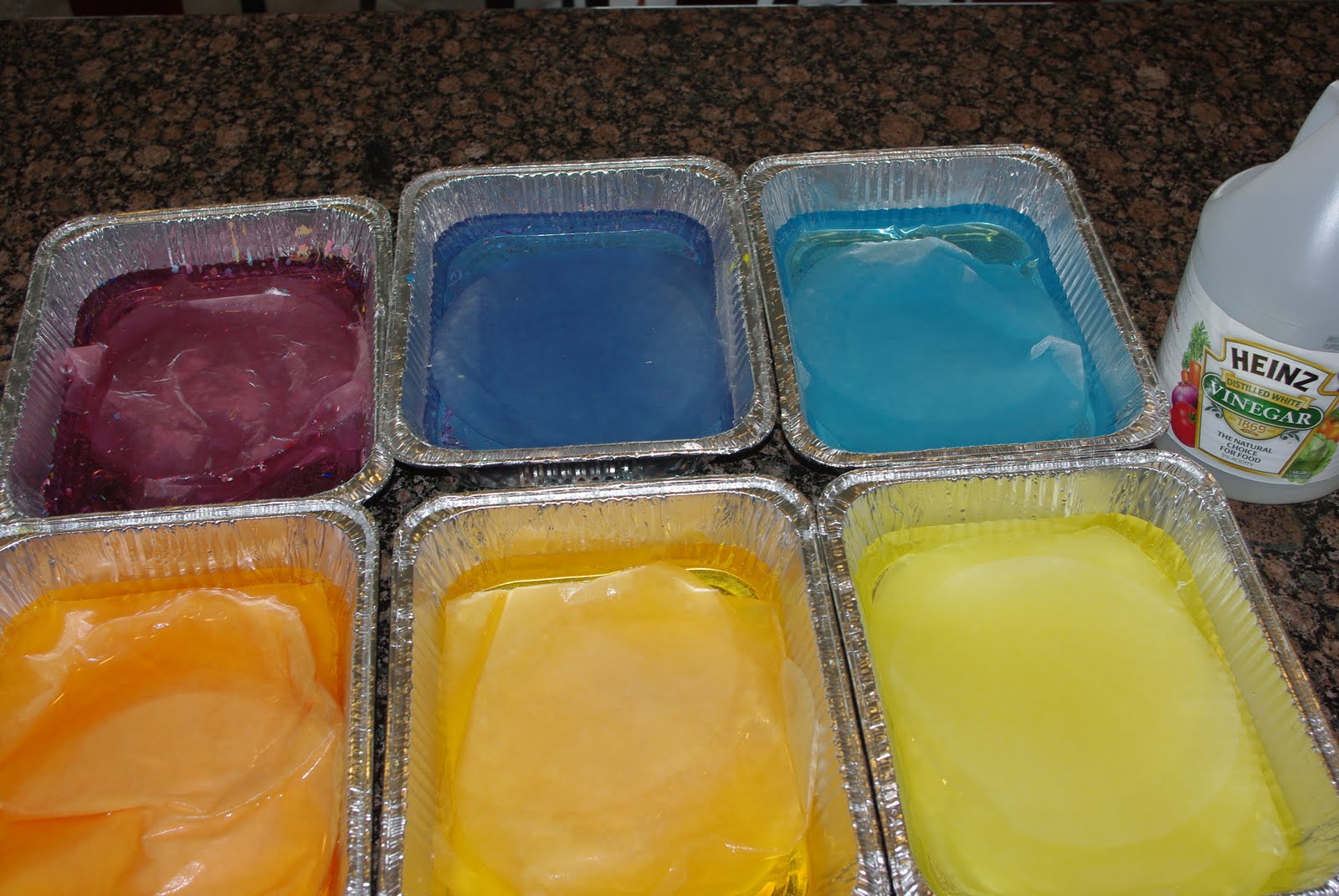 I started by filling foil pans with hot water and adding food coloring to create varying shades of similar colors. I created three shades of yellow/orange for my yellow flowers (since I wanted them to look more natural) and three shades of blue/violet for my blue flowers (so they would look a little more funky and colorful). I found that adding a little splash of vinegar to each pan helped the filters to take on a more intense color. I dyed about 15 of each color at a time.
Spread the dyed filters out on to an old towel to dry. The food coloring can stain clothing, so be sure you're using old towels and not wearing your most favorite clothing…just in case!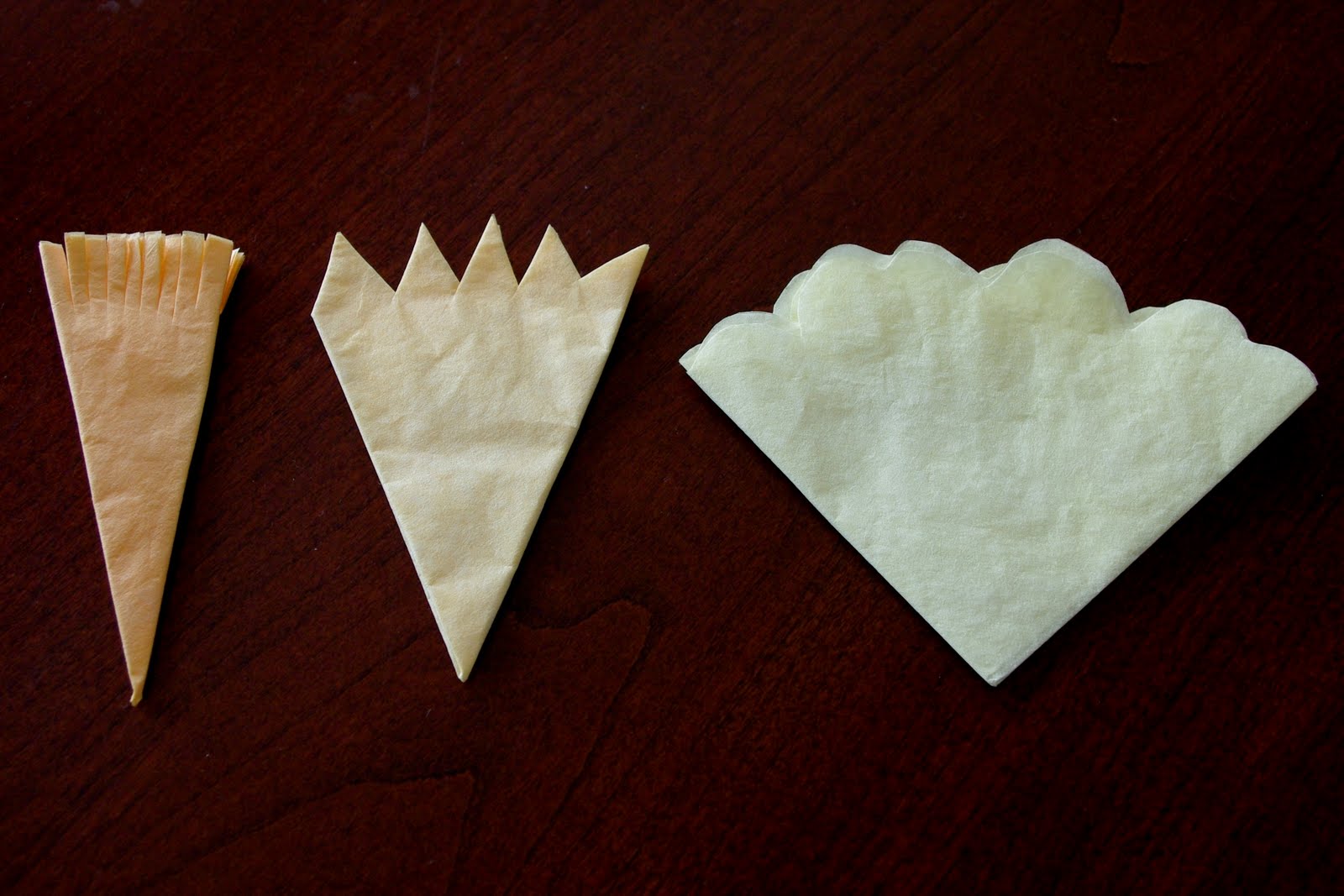 Each completed flower will use five coffee fiters: One of the darkest color (for the center of the flower), two of the mid-range color, and two of the lightest color (for the outer petals). Fold and cut as shown above. You will also want to cut a tiny bit off of the bottom folded tip to create a small hole in the center of the coffee filter (this is where you will insert your floral wire or skewer).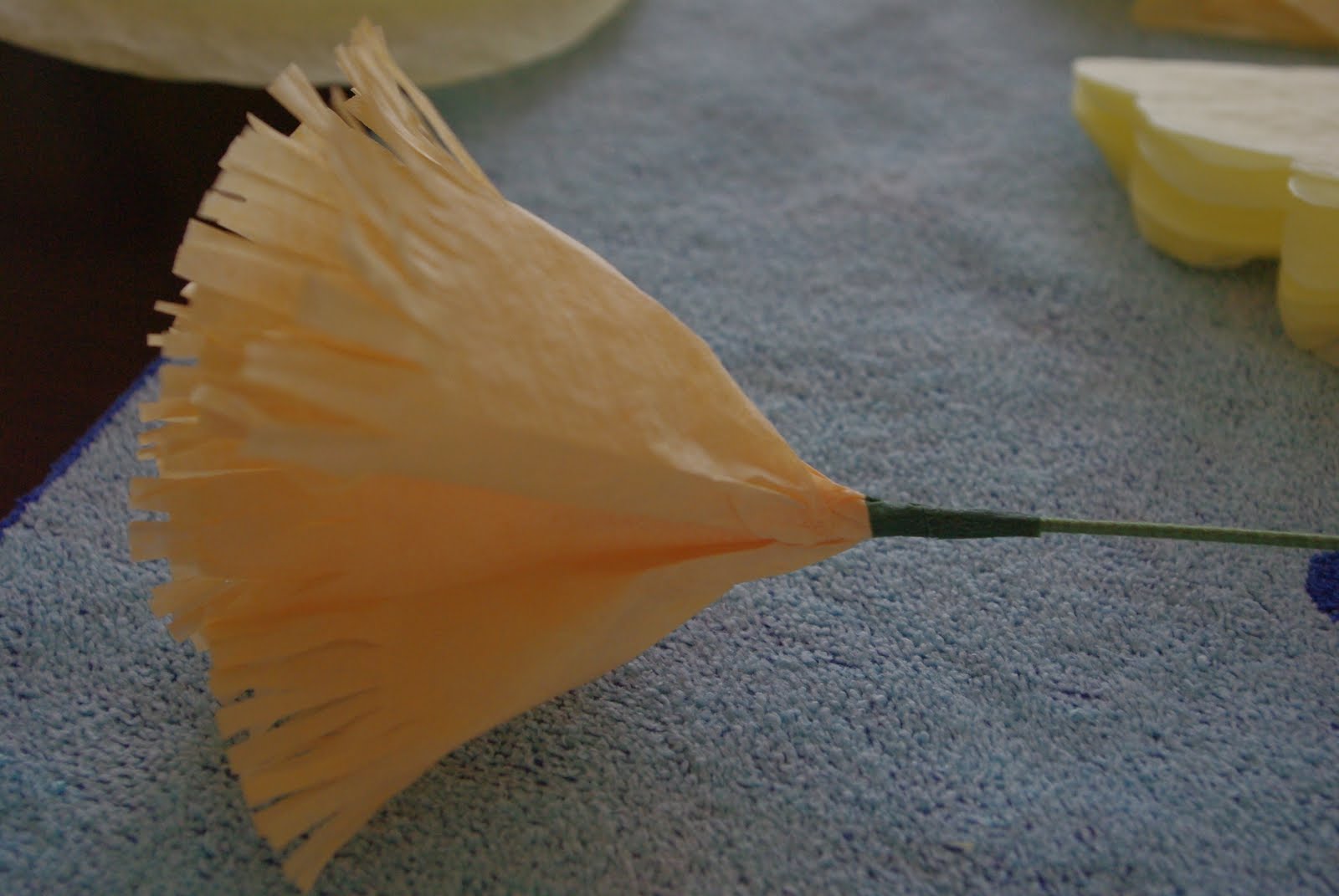 Starting with the darkest color, tape each layer of petals to your floral wire or skewer. If you use a wood skewer, continue to wrap the entire length with floral tape after attaching your final layer of petals.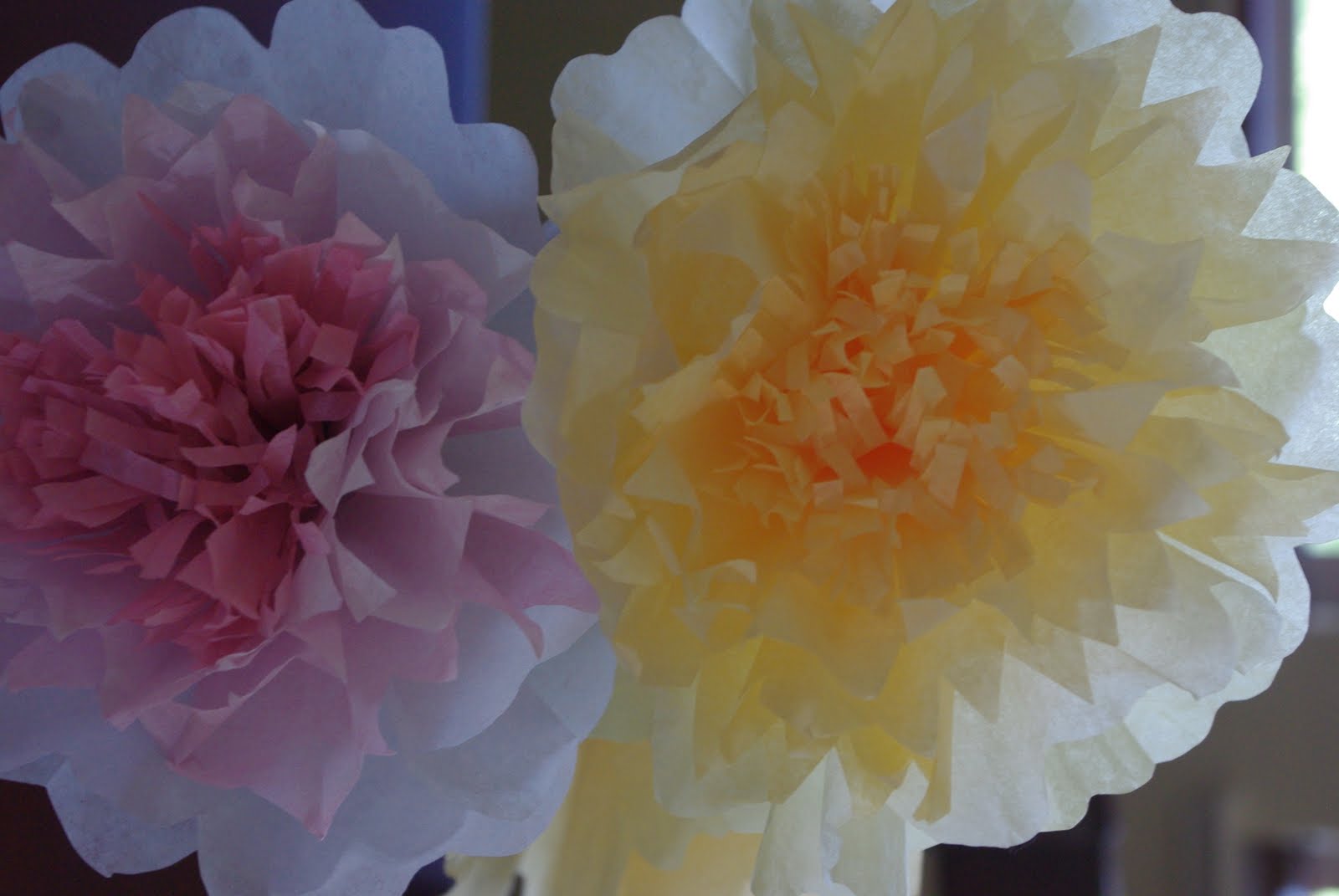 Fluff and admire!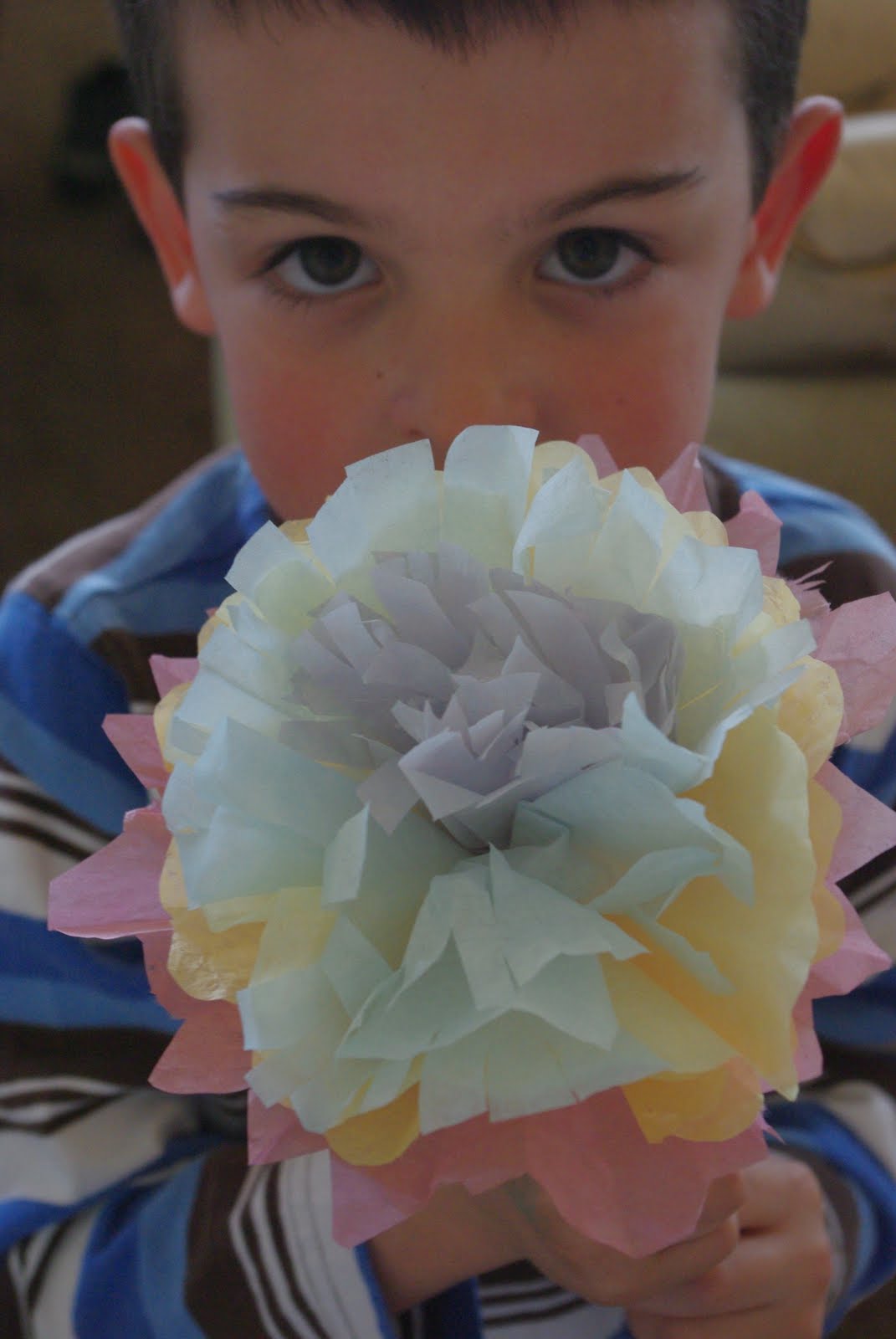 My five-year-old made me a rainbow flower ♥ They really were simple enough that he made it all on his own!