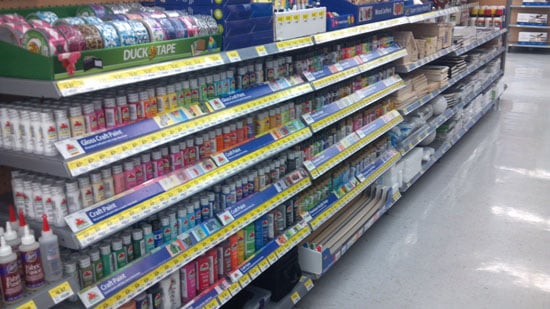 Photo by Literally Inspired (thank you!)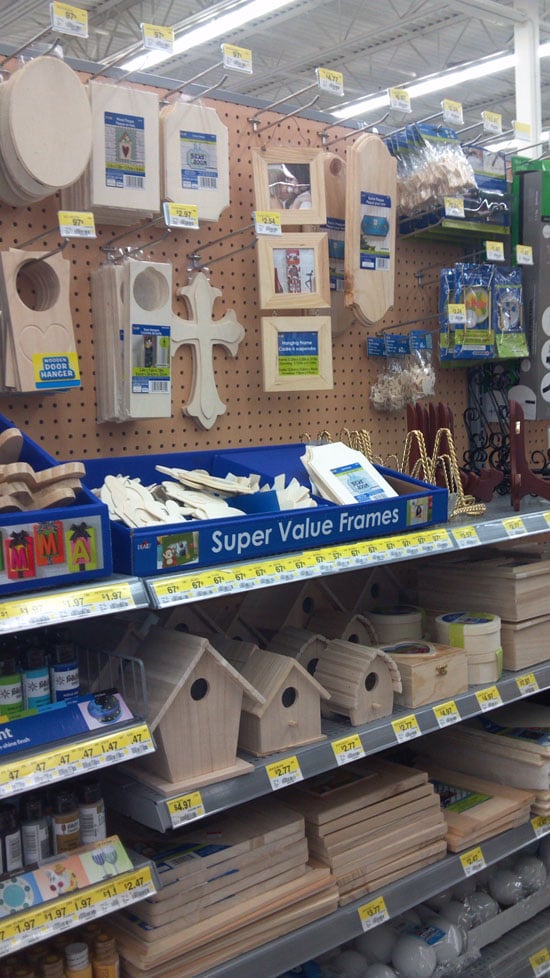 Photo by Literally Inspired
See what I mean? TONS of stuff! If you're feeling uninspired, I suggest a trip to the Plaid aisle of your local Walmart – there's loads of great ideas to be found there!
The first step was removing the caster wheels from the bottom of the plant stand. They were just pushed into the pre-drilled holes, so I only had to wiggle them a bit to get them off.
No matter how many possibilities ran though my head, I kept coming back to the idea of a color wheel (even though my house is already overrun with rainbow colored projects!)…it's just so ME! What can I say? I love the way that color and order appeal to my eye! I divided my plant stand into 12 equal sections, one for each hour on the clock.
I kept painting the colored sections one at a time until the entire color wheel was complete. 12 sections worked out perfectly to complete an entire spectrum of color.
Since my clock is going to reside outdoors, I gave it a coat of glossy outdoor spray varnish to finish it up.
To turn this from an art piece into a time piece, I removed the hands and gear box from the clock that I purchased (this is easily done by unscrewing and removing the back of the clock) and then drilled a hole into the center of my plant stand to accommodate the new clock pieces. They just snap back together, easy peasy.
I enlisted the service of Handy Hubby to help with his drill skills. He attached two screws to the fence and hung up the clock where we can see it from nearly any place in the yard – yay!

DISCLAIMER: This is a paid post for
Plaid Crafts
via
The Blueprint Social
. I received compensation for this post as well as products and a Walmart gift card to purchase supplies from
Plaid
; however, all opinions and project ideas are 100% mine.