"Whooo's Crazy About You?" These owl + crazy straw printable Valentine's Day cards are a great non-candy and sugar-free treat for friends and classmates!
If your child's classroom is going candy-free this Valentine's Day, consider this cute and easy sugar-free Valentine's Day treat – kids
love
crazy straws!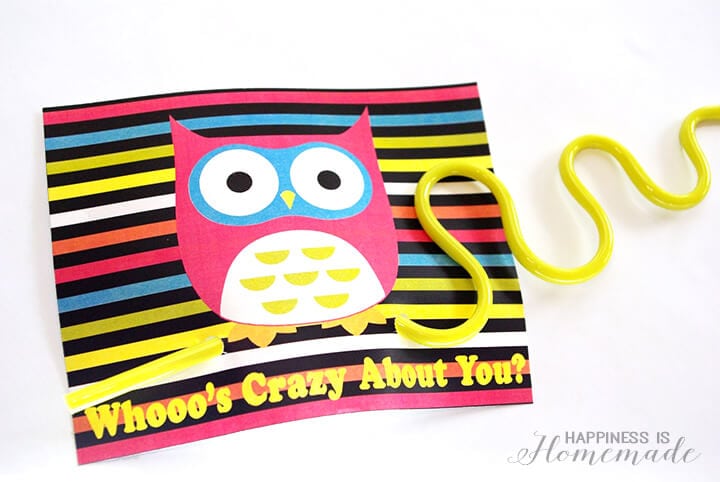 I picked up some crazy straws from the dollar store and designed these sweet little Valentines for my son's preschool class. They were a huge hit!