DIY Valentine's Day Window Clings
This post and its photos may contain affiliate links. As an Amazon associate I earn from qualifying purchases. If you make a purchase through these links, I may receive a small commission at no extra cost to you!
I am SO excited to have been invited to be a part of the 2014 Elmer's "Crafty Mamas" crew, and we're looking forward to sharing some of our favorite crafts and activities with you throughout the coming year. Today we're using some of our favorite Elmer's products to make these sweet Valentine's Day window clings!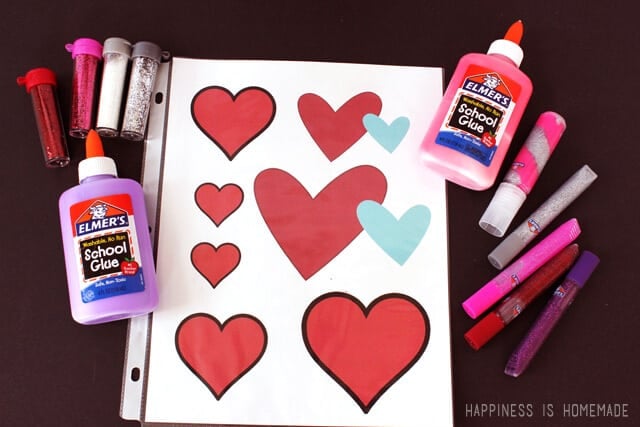 What You'll Need:
Elmer's School Glue
Elmer's Classic or Swirl Glitter Glue
Elmer's Glitter (optional)
Liquid watercolors or food coloring
Plastic page protector sheets
Valentine's Day themed clipart or coloring book page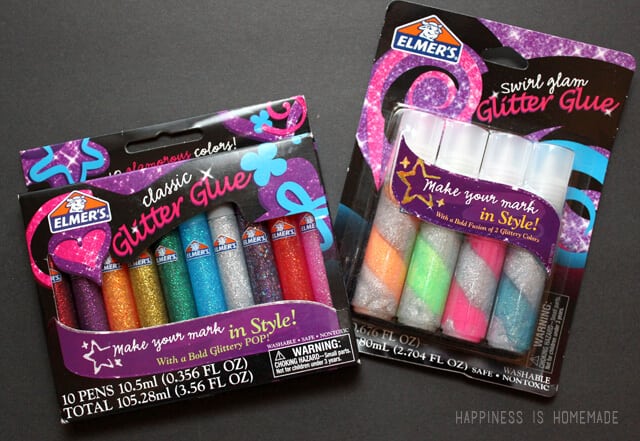 My kids are totally enthralled with glitter glue, and Elmer's Swirl Glam Glitter Glue is their favorite. It actually really does swirl out colored and silver glitter glue at the same time for a totally unique look!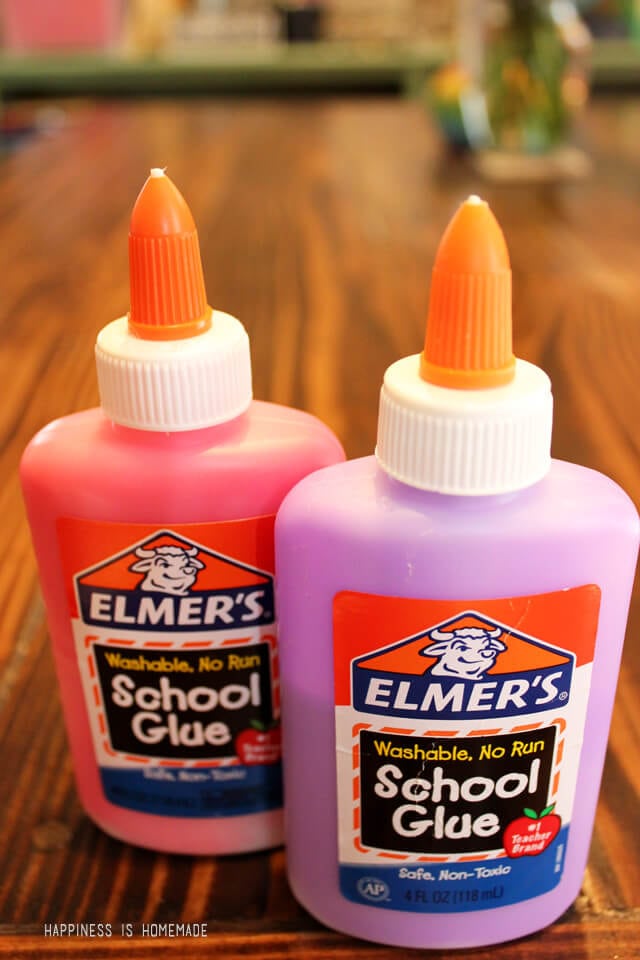 Begin by coloring the School Glue with either liquid watercolors or food coloring. I used about 1-2 tsp of liquid watercolors for each of my bottles of glue. Mix well with a wooden skewer or shake vigorously.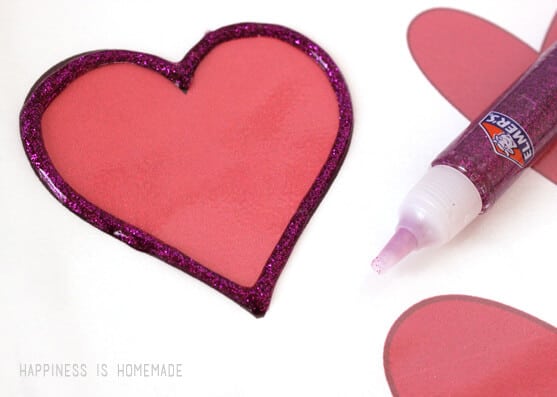 Place your clip art or coloring book page inside of the plastic page protector sheet. Start by outlining your objects – you can use either the glitter glue to outline or the colored school glue. Either one works fine!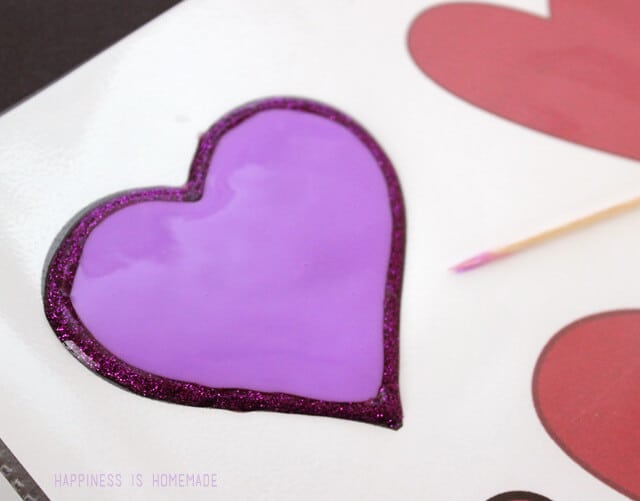 Next, fill in the outline. Again, you can use either the glitter glue or the colored school glue to fill the shape; however, I prefer to use the school glue for larger shapes simply because it is a bit thinner and easier to spread. Use a toothpick to pop and remove any air bubbles that may have formed.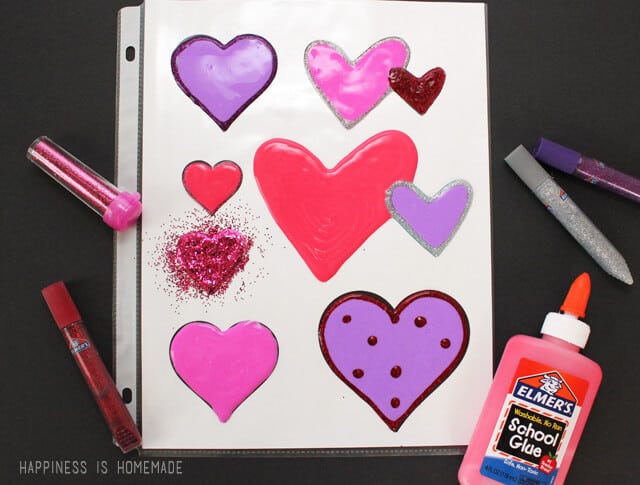 Now for the hard part…put your lovely window cling designs somewhere safe, and leave them to dry undisturbed for 24-48 hours. Temperature and humidity can affect your drying time, so if possible, place them somewhere warm and dry.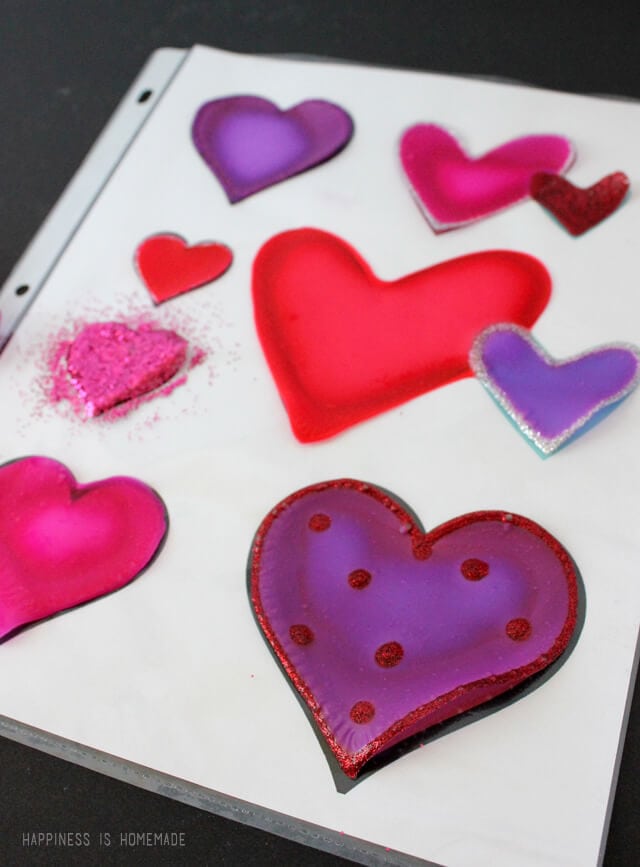 As the designs start to dry, they will naturally release themselves from the page protector plastic. The shapes will be soft and pliable once they have dried completely, and the school glue with have a translucent quality.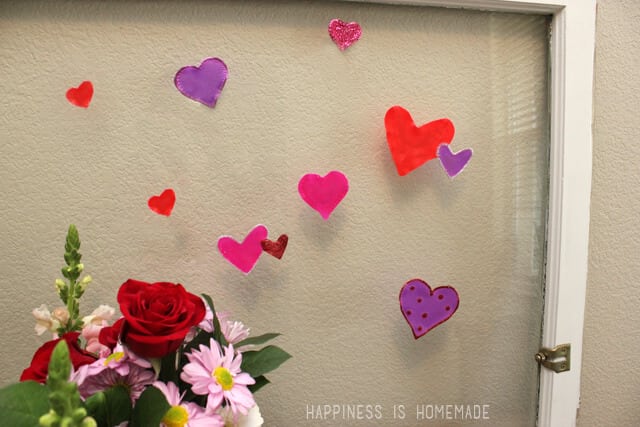 Stick your new window clings to your favorite window and show off your Valentine's Day spirit!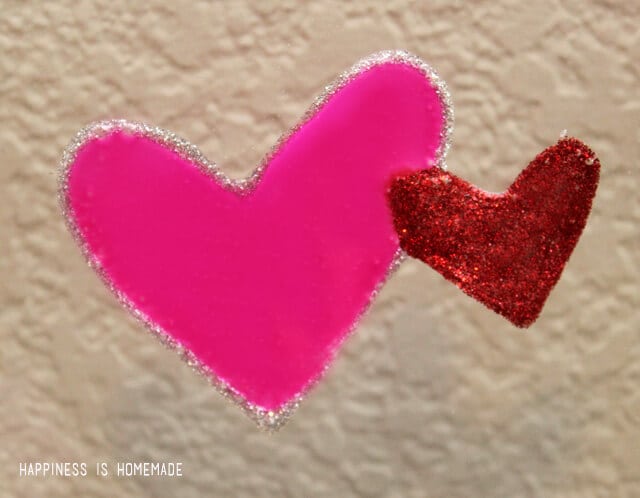 If you have difficulty getting the clings to stick to the window surface (usually due to cold temperatures), heat the design briefly with a hot hair dryer, and apply immediately to the window.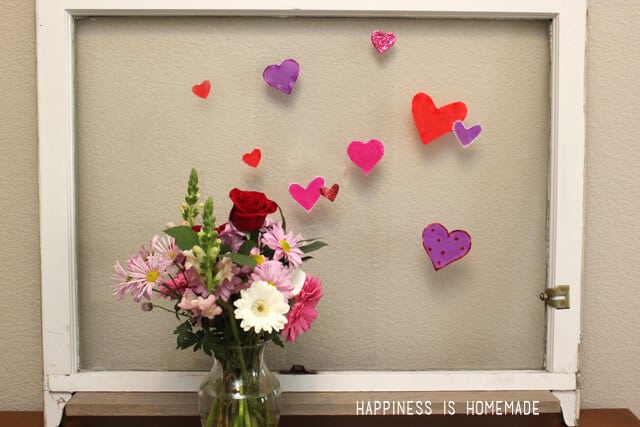 For more fun craft ideas, be sure to sign up for the Elmer's Newsletter and check them out on Twitter, Facebook and Pinterest! Happy crafting!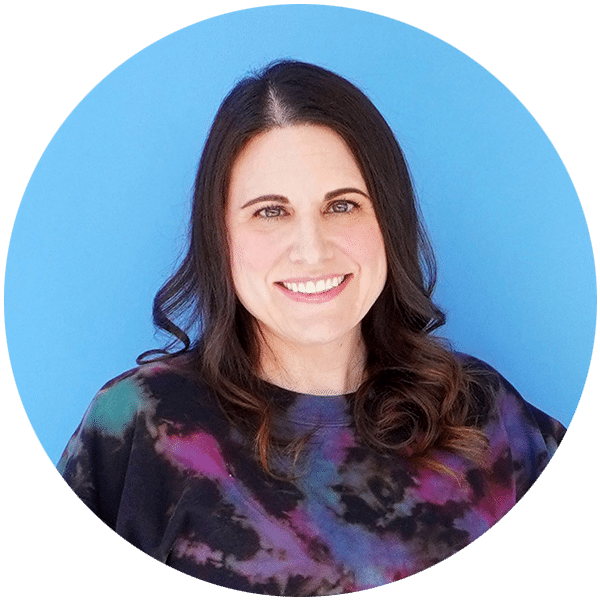 Heidi Kundin has captivated the hearts of millions with her colorful and inspiring approach to crafting, celebrations, and family fun. With over 15 years of experience, Heidi's website has become a must-visit destination for those seeking quick and easy creative ideas and last-minute solutions. Her warm personality shines through her posts, inviting readers to join her on a creative journey that's fun, rewarding, and achievable.