Valentine's Hot Chocolate Sticks
This post and its photos may contain affiliate links. As an Amazon associate I earn from qualifying purchases. If you make a purchase through these links, I may receive a small commission at no extra cost to you!
I'm SO happy to have Daniëlle from Food, Love and Happiness back again as a HIH contributor! She always has the most delicious ideas, so be sure to stop on by her blog and say hello!
—————————————————————————————————————————–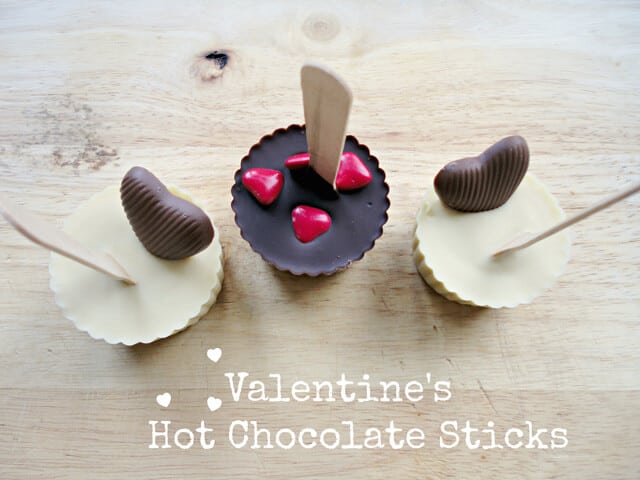 Valentine's Day and chocolate…the one doesn't go without the other. Well actually… of course we like our chocolate every day, but we like it even more on Valentine's Day!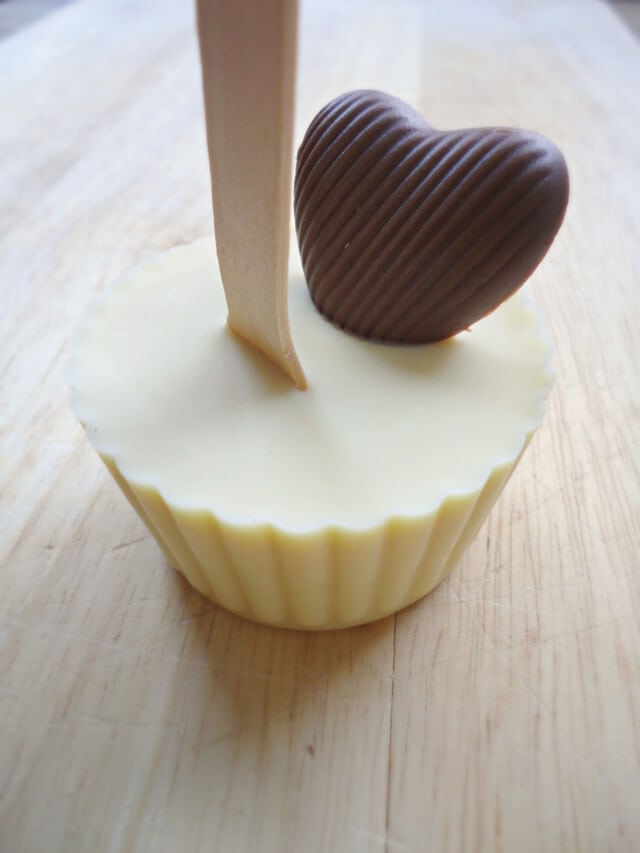 Here's a nice and easy DIY: a sweet way to surprise your Valentine or a loved one. Make your own Valentine's Hot Chocolate Sticks! Get comfy on your couch – or in your bed for that matter – with a big cup of hot milk, and stir these sticks through.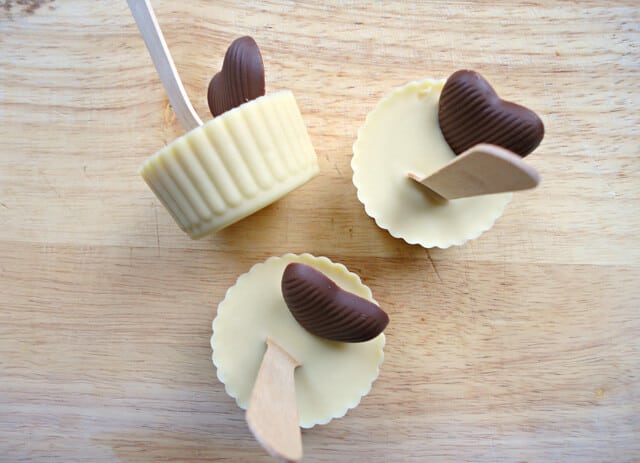 What you'll need:
Good quality chocolate: Pure, milk or white
Heart shaped chocolates for decorations
Wooden sticks
Silicone molds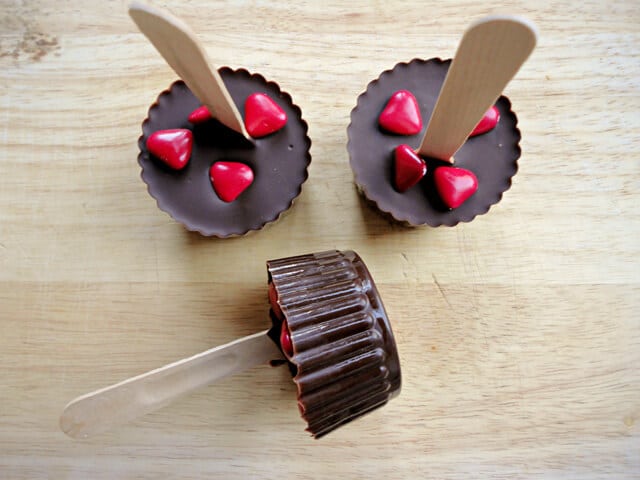 Here's how to:
Melt your chocolate au bain marie. Heat it until about 3/4 part is melted, take away from the heat and stir through.
Pour the melted chocolate in the silicone molds, place the wooden sticks in the middle and let it set a little. Once the chocolate is set a bit, place the heart shaped chocolates on top.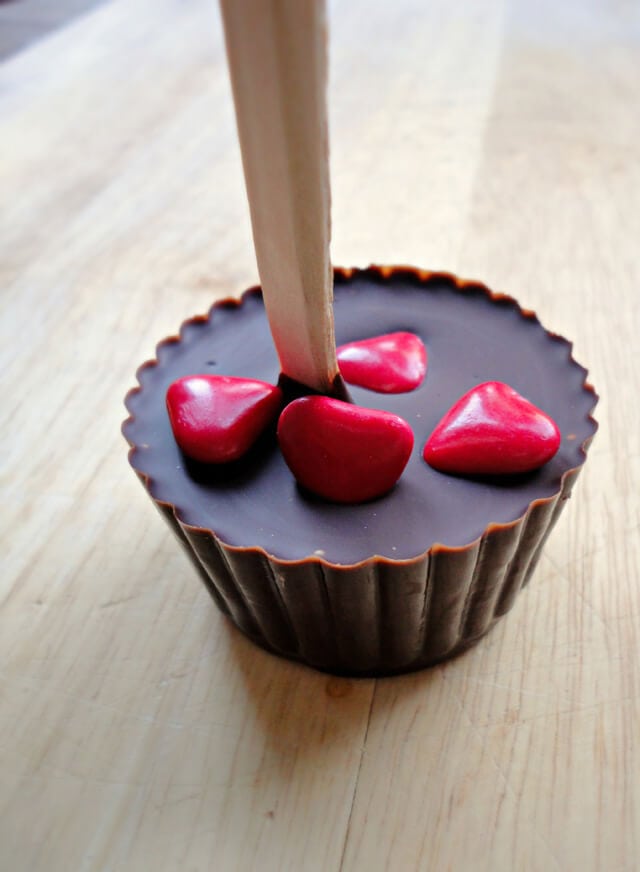 Wrap these Hot Chocolate Sticks in some transparent wrapping paper, surprise your Valentine, and enjoy your hot chocolate together!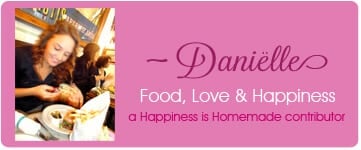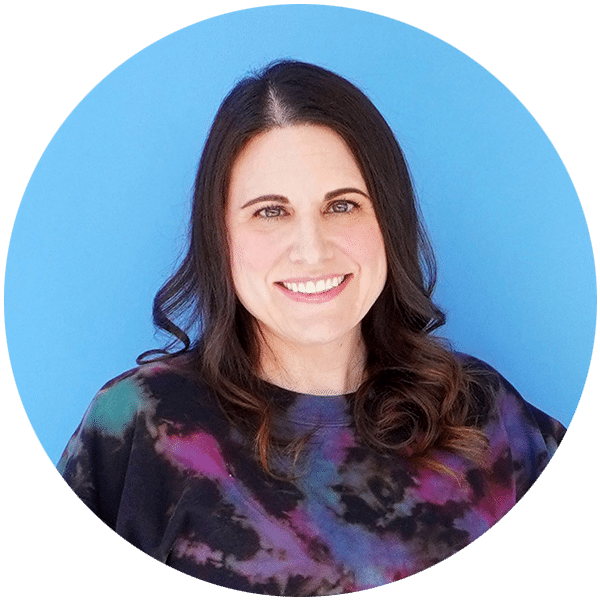 Heidi Kundin has captivated the hearts of millions with her colorful and inspiring approach to crafting, celebrations, and family fun. With over 15 years of experience, Heidi's website has become a must-visit destination for those seeking quick and easy creative ideas and last-minute solutions. Her warm personality shines through her posts, inviting readers to join her on a creative journey that's fun, rewarding, and achievable.