Easy and Delicious Crockpot Chicken Tortilla Soup
This post and its photos may contain affiliate links. As an Amazon associate I earn from qualifying purchases. If you make a purchase through these links, I may receive a small commission at no extra cost to you!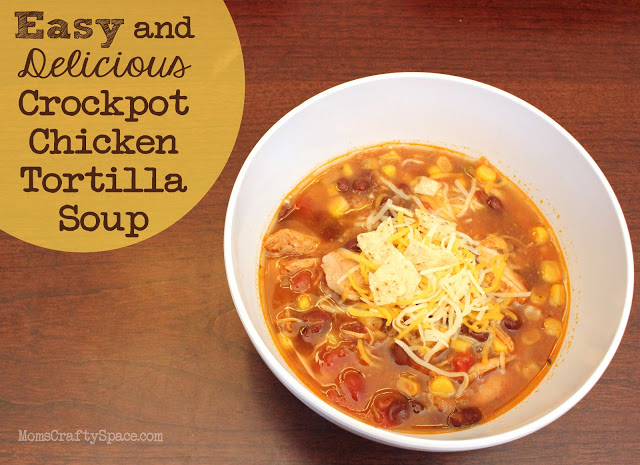 Every time I make this soup I tell myself that I need to blog about the recipe…and then I forget to do it. Today as I was heating up last night's leftovers for lunch it struck me again that I really needed to share this recipe with everyone because it's crazy simple and delicious. It's perfect for Sunday football parties because it serves a small crowd but requires literally two minutes of prep time and zero thinking. I've served this at several get-togethers to rave reviews, and even my hubby who generally declares that "Soup is an appetizer not a meal," will happily eat this up for dinner every time I make it.
Enough hype, eh? Alright, here's how you make it…let me first say though that it definitely matters what kind of salsa you use in this, so be sure to choose one with a flavor and heat factor that you enjoy.
Crockpot Chicken Tortilla Soup
Three boneless skinless chicken breasts, thawed or frozen
Two 14 oz. cans of chicken broth
1 cup water
One 14 oz. can of corn
One 14 oz. can of black beans
One 16 oz. jar of salsa
Half of a yellow onion, finely diced
1 tsp. garlic powder
1 tsp. chili powder
1 tsp. cumin
1/2 tsp. paprika
Toppings: shredded cheese, tortilla chips or strips, sour cream (if desired)
Put your chicken breasts into the crockpot and top with the chicken broth, water, corn, beans, salsa and onion. (If time allows, you can lightly caramelize the onions in a small sautee pan before adding them to the soup to kick up the flavor.) Add spices and stir to mix.
Cover and cook on high for 6 hours.
Use a fork to shred the cooked chicken breasts and stir up the soup before serving. Serve with a sprinkle of Mexican blend shredded cheese, crumbled tortilla chips and sour cream if desired. Easy peasy!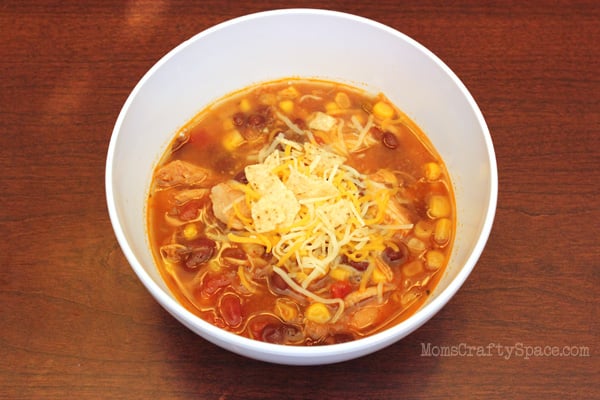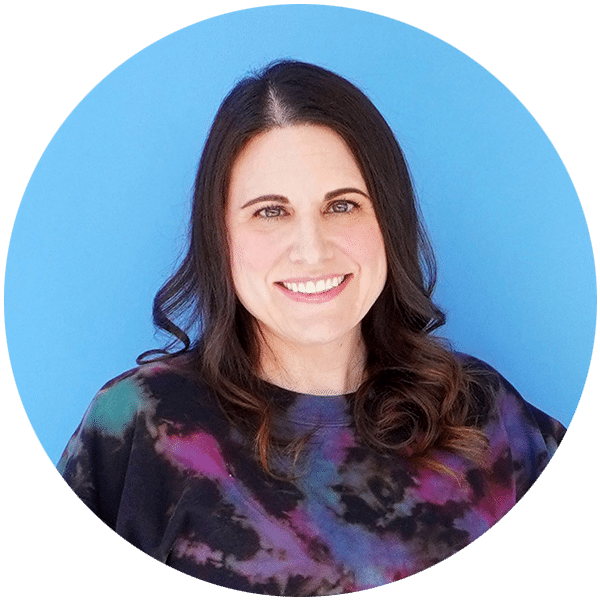 Heidi Kundin has captivated the hearts of millions with her colorful and inspiring approach to crafting, celebrations, and family fun. With over 15 years of experience, Heidi's website has become a must-visit destination for those seeking quick and easy creative ideas and last-minute solutions. Her warm personality shines through her posts, inviting readers to join her on a creative journey that's fun, rewarding, and achievable.