Easy Toddler Halloween Art
This post and its photos may contain affiliate links. As an Amazon associate I earn from qualifying purchases. If you make a purchase through these links, I may receive a small commission at no extra cost to you!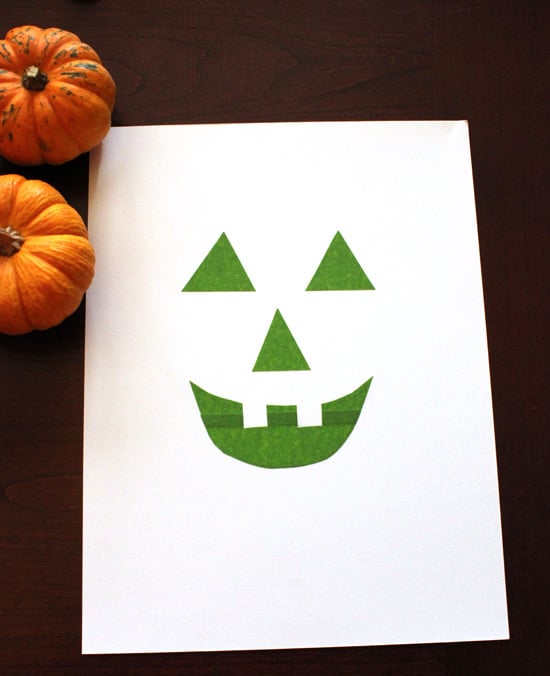 I'm working on a huge blog overhaul (including newly categorized tutorials and inspiration – no more messy jumble, yay!) and two writing assignments, so we haven't done as much crafting as normal this week. We did, however, try to make this simple Jack O'Lantern painting with Simon yesterday…and it would have been a huge hit IF he actually liked painting! I'm starting to think that this kid can't possibly be one of mine – what toddler doesn't enjoy messy painting?!? I started off with a sheet of smooth bristol paper and taped off a pumpkin face with green painters tape.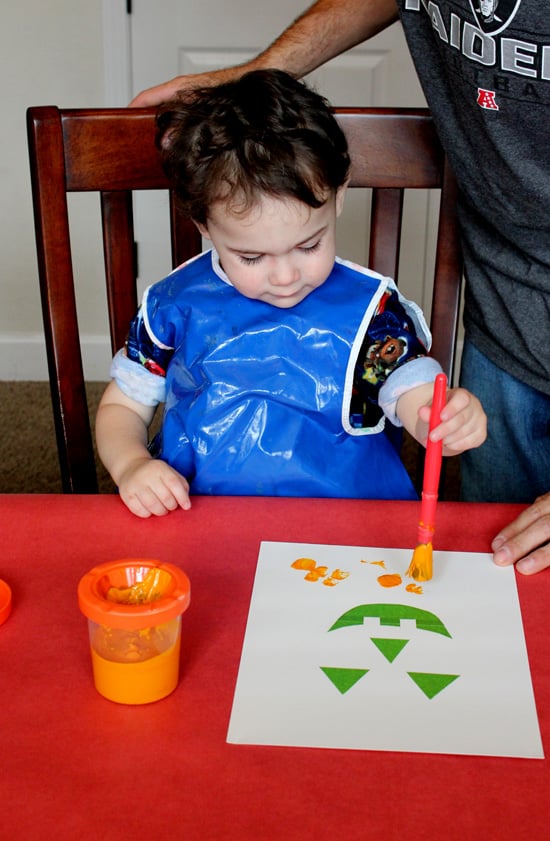 We got out the orange tempera paint and started painting…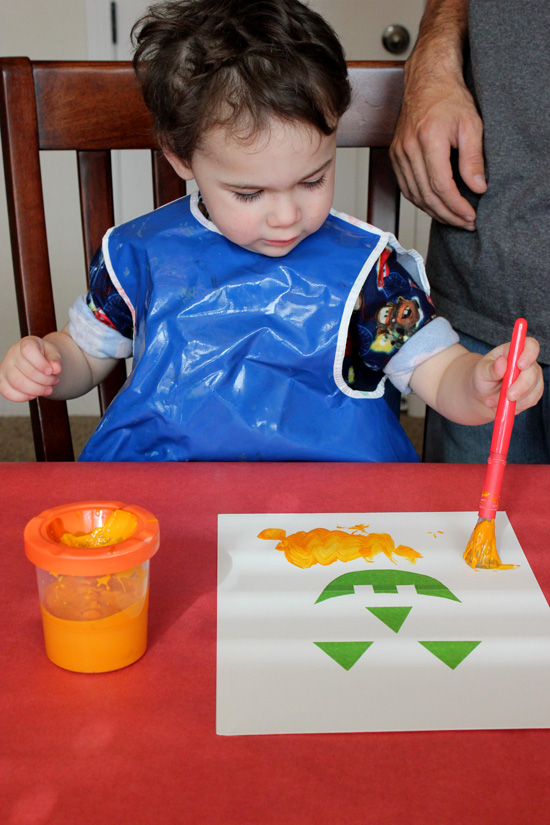 …very, very slowly. If your kiddo is like mine, this might take quite awhile! In the end I painted the entire page orange for him and then let him go back and dab and paint over the top. I'm pretty patient when it comes to my kids' art and expression, but this was taking forrr-evvv-errr, and Simon was already declaring "all done," and trying to put the lid back on the paint container. Sometimes it's okay for Mom to help out, right?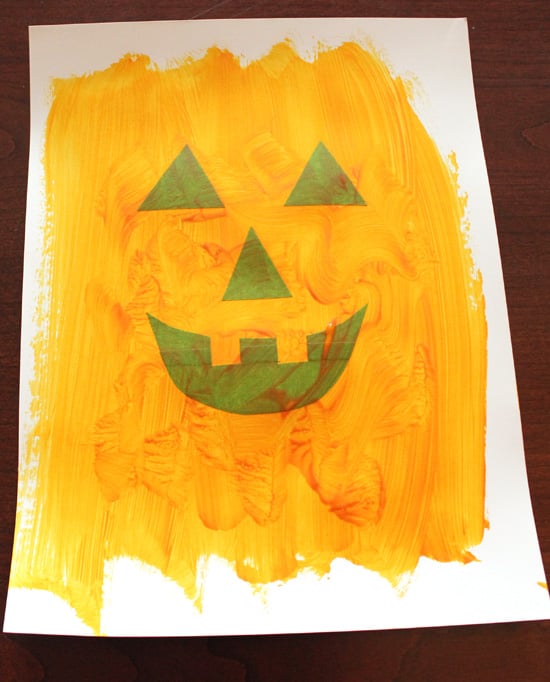 We let the paint dry and then peeled off the green tape.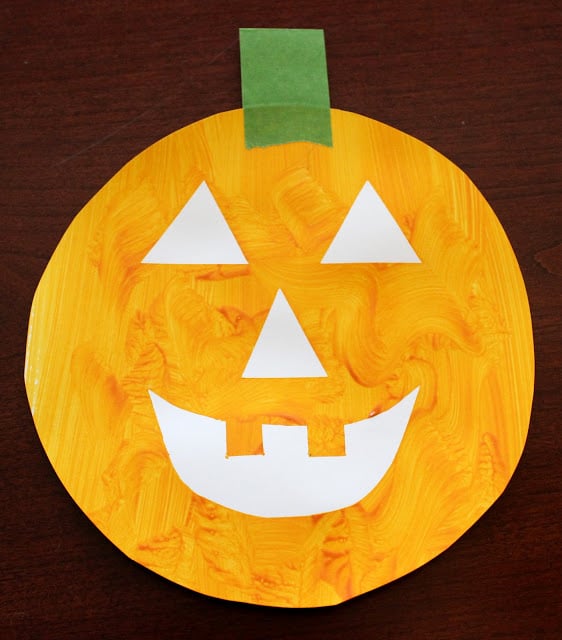 Cut the paper into a pumpkin shape and use the green painter's tape to add a stem. Easy peasy!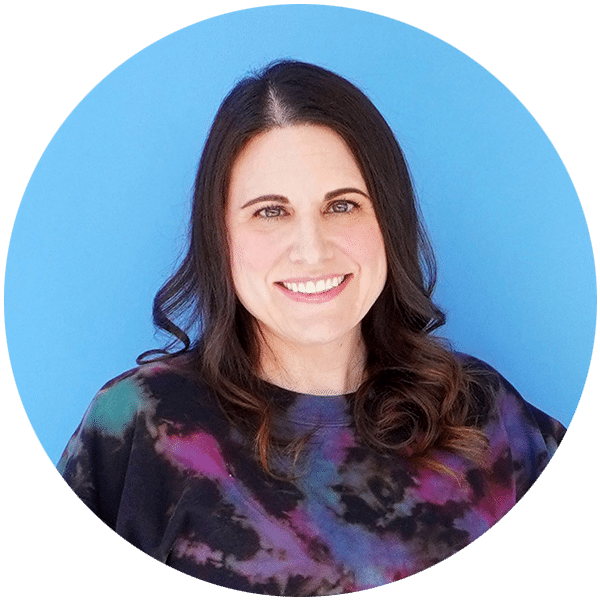 Heidi Kundin has captivated the hearts of millions with her colorful and inspiring approach to crafting, celebrations, and family fun. With over 15 years of experience, Heidi's website has become a must-visit destination for those seeking quick and easy creative ideas and last-minute solutions. Her warm personality shines through her posts, inviting readers to join her on a creative journey that's fun, rewarding, and achievable.