Fruit Lunch Box Notes
This post and its photos may contain affiliate links. As an Amazon associate I earn from qualifying purchases. If you make a purchase through these links, I may receive a small commission at no extra cost to you!
Make school lunches even more fun with these printable lunch box notes! Designed with cute fruits and adorable sayings, these are perfect to pack in your little one's lunch box to brighten up their day!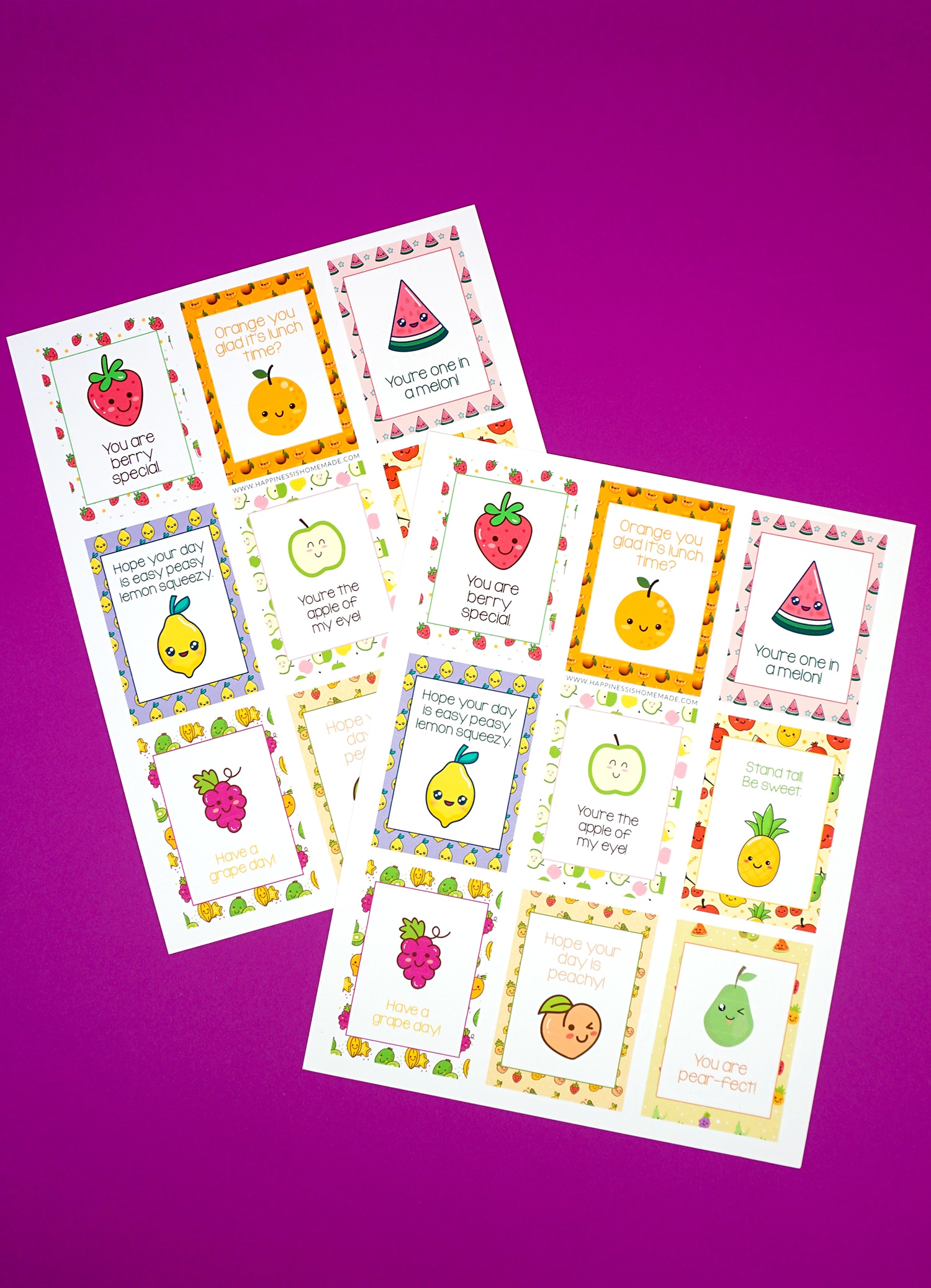 This post may contain affiliate links. I will receive a small commission from these sales at no additional cost to you!
Back to School is officially in full swing over here at our house! It's always a little chaotic saying goodbye to summer and getting everything ready for back to school. There's always a LOT to prep and purchase in order to start the new school year: buying all the school supplies, getting new clothes, shoes, and backpacks for my boys…not to mention figuring out what the new school year routine will be with sports and extracurricular activities, and packing school lunches every single day to feed my growing brood!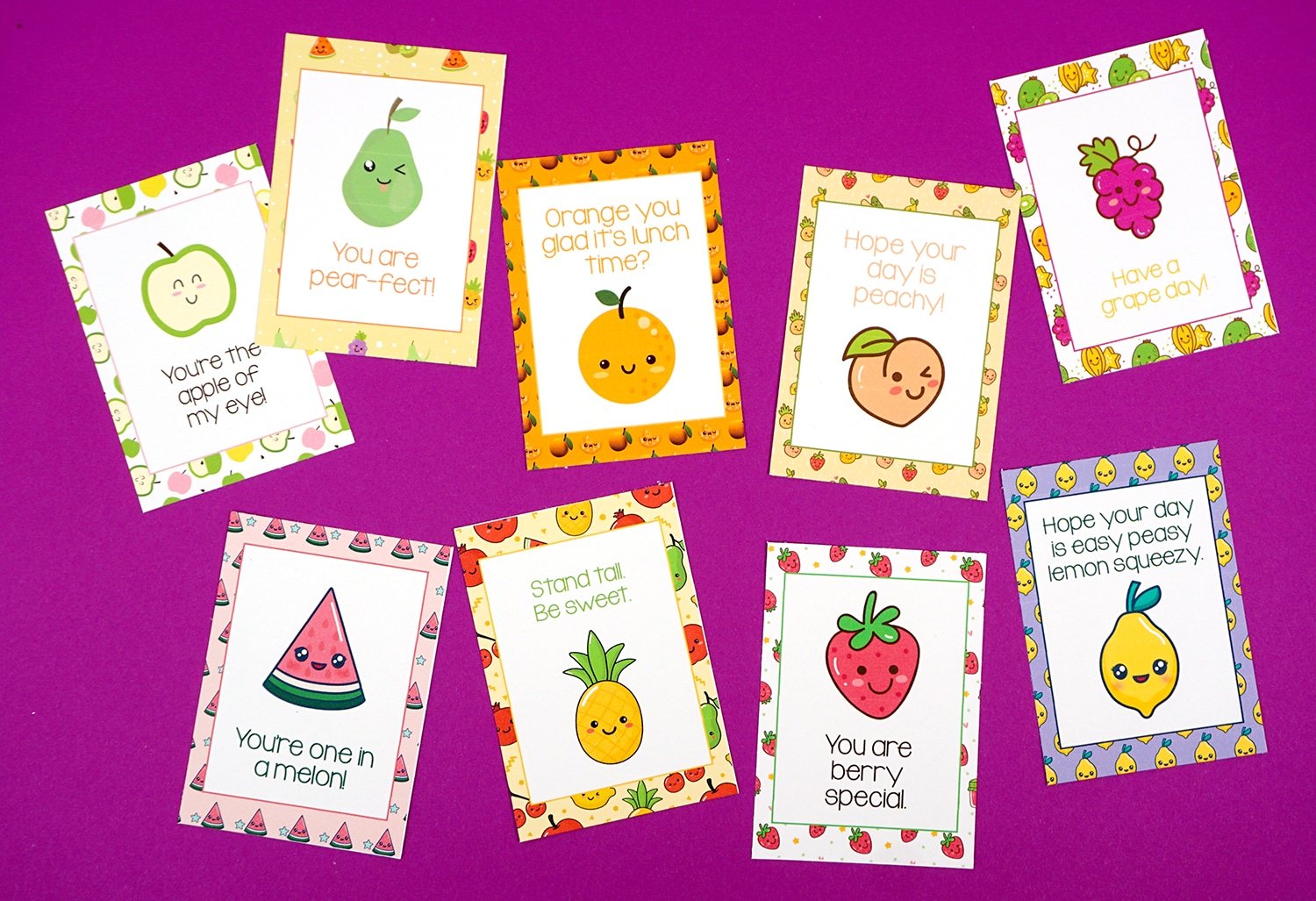 Packing lunches every day can seem like a chore, but my kids have to eat, I suppose! Ha! I wanted to find a way to show my kids I was thinking of them, even while they were away at school all day, so I created these adorable fruit-themed lunch box notes for them. Adding a little something special to their lunch box makes packing those lunches MUCH more fun!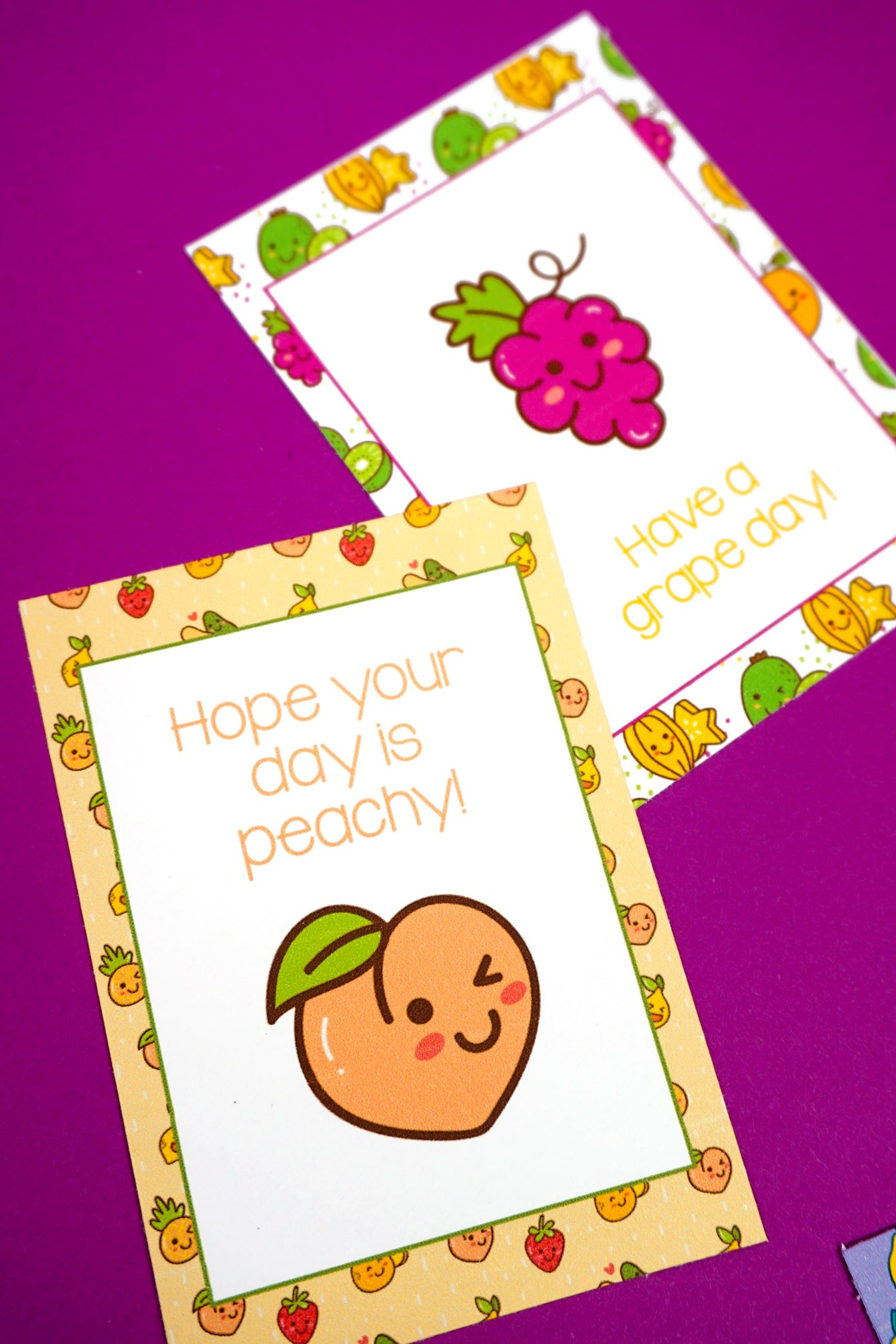 These fruity printable lunch notes have sweet sayings that will bring a smile to your face as you pack lunches and a smile to your kid's face when they open it up at lunchtime.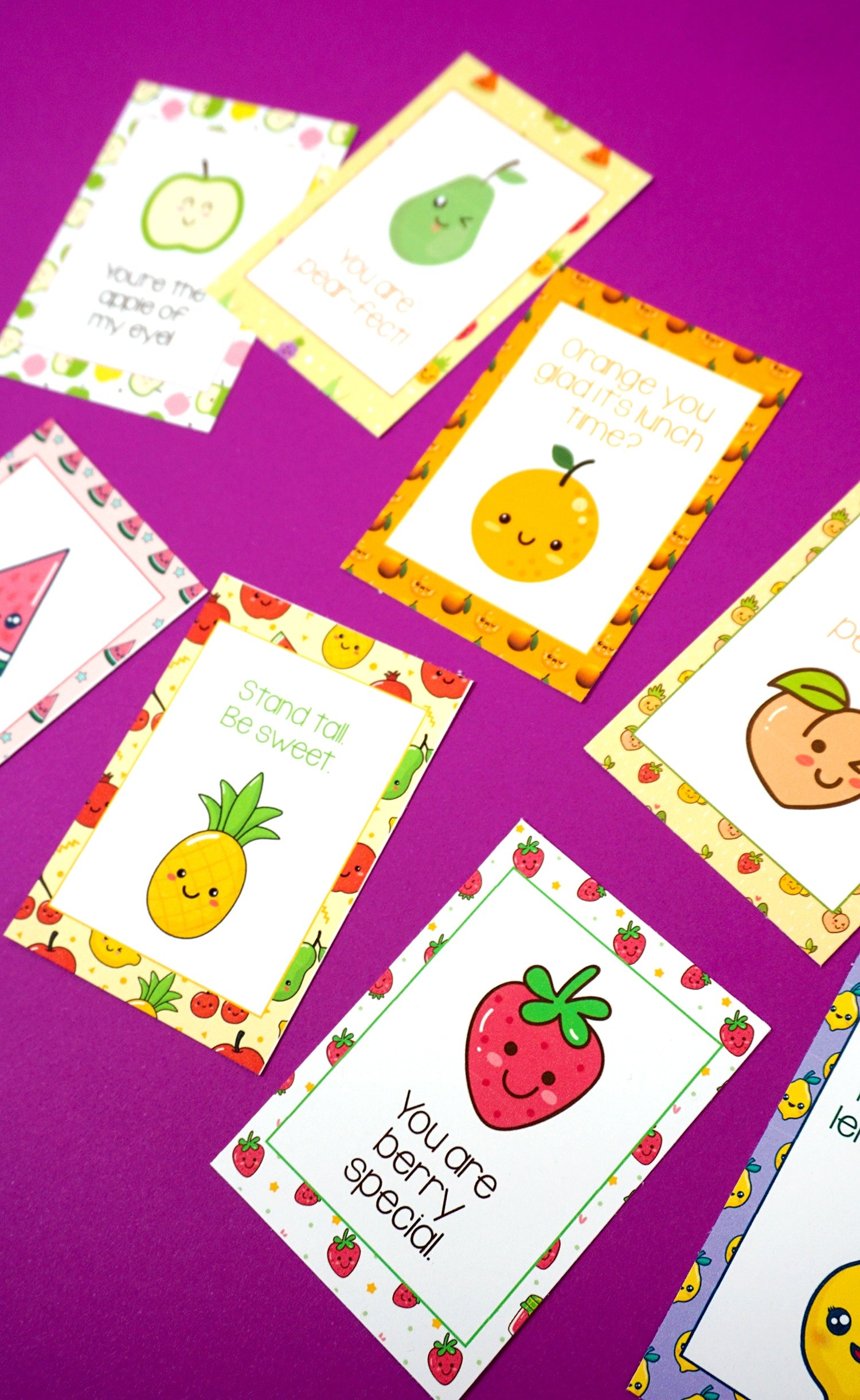 There are 9 lunch notes total, so there's more than enough for you to use a new one for every day of the week, and then some.
Here are the lunch box notes included in the printable:
You are berry special.
Orange you glad it's lunch time?
You're one in a melon!
Hope your day is easy peasy lemon squeezy.
You're the apple of my eye!
Stand tall. Be sweet.
Have a grape day!
Hope your day is peachy!
You are pear-fect!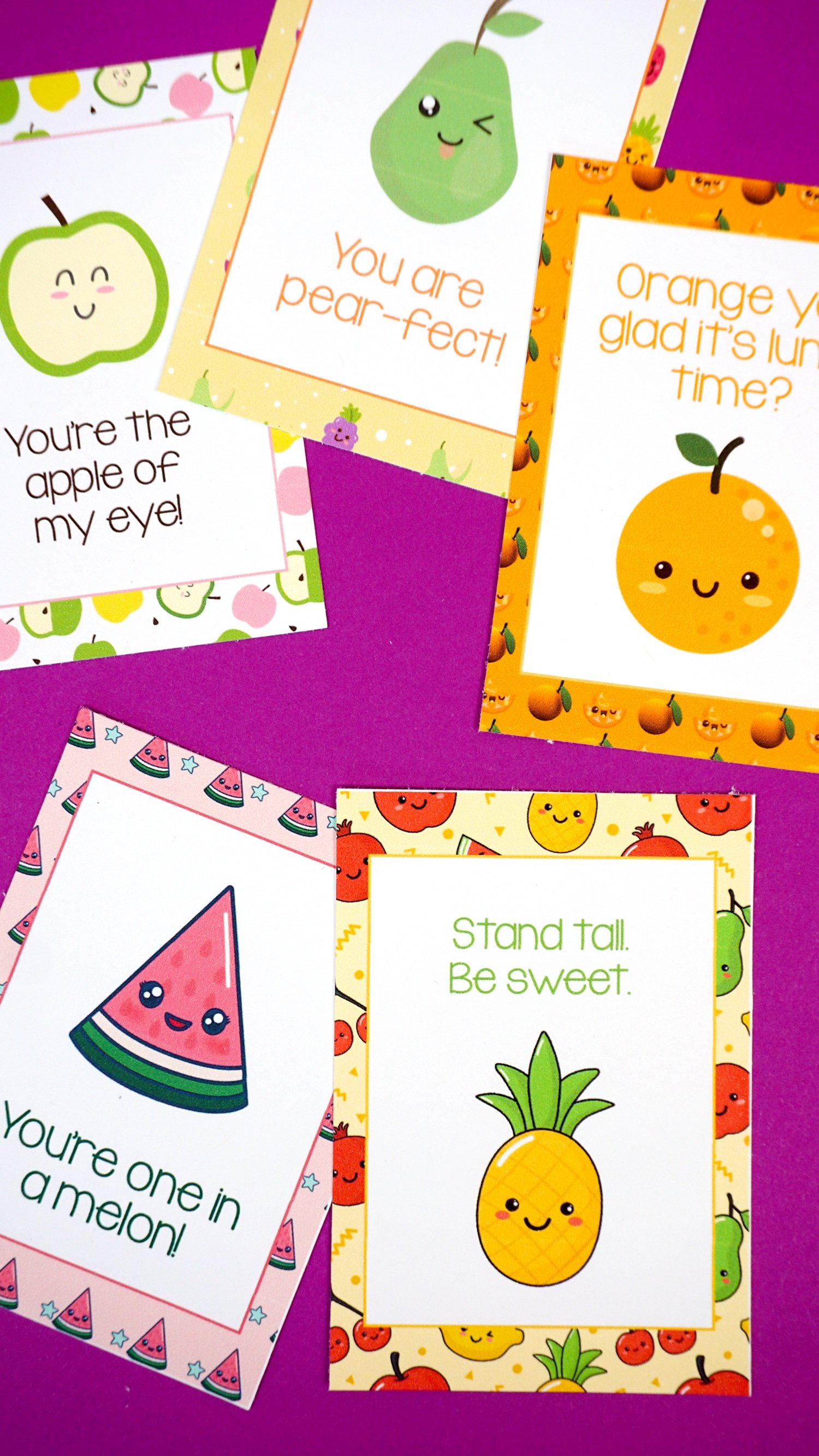 Your kids will love opening their lunchbox each day and finding a new lunch note! Sometimes a cute note like this is all they need to make it through the rest of a long school day!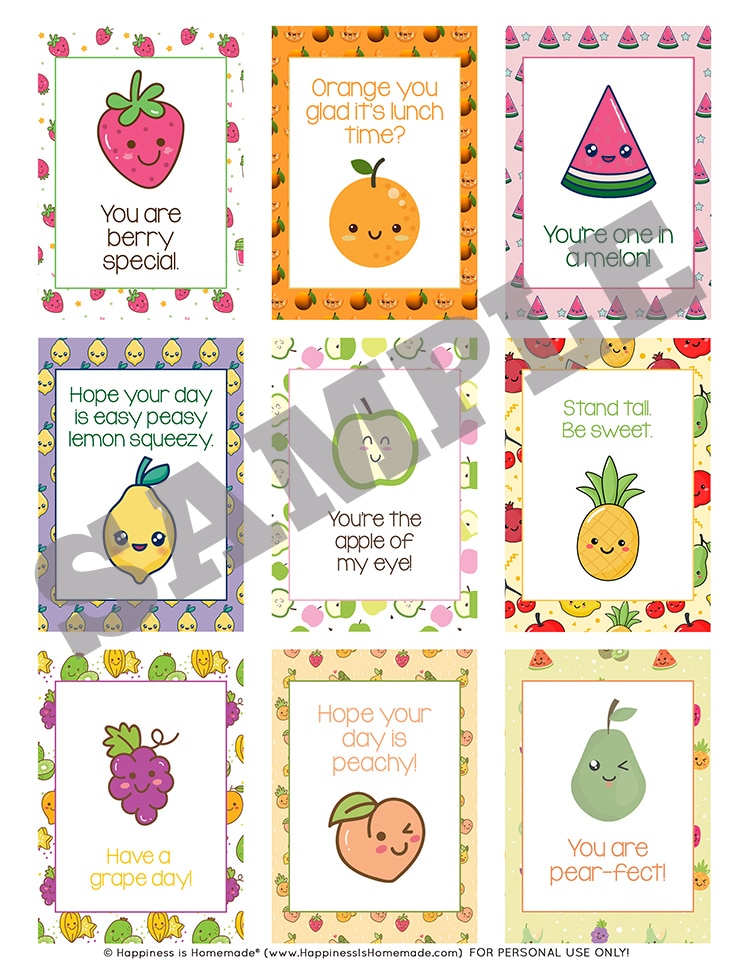 Enter your name and email address below to get access to these adorable printable lunch box notes!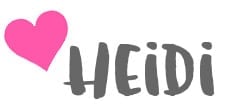 You May Also Like: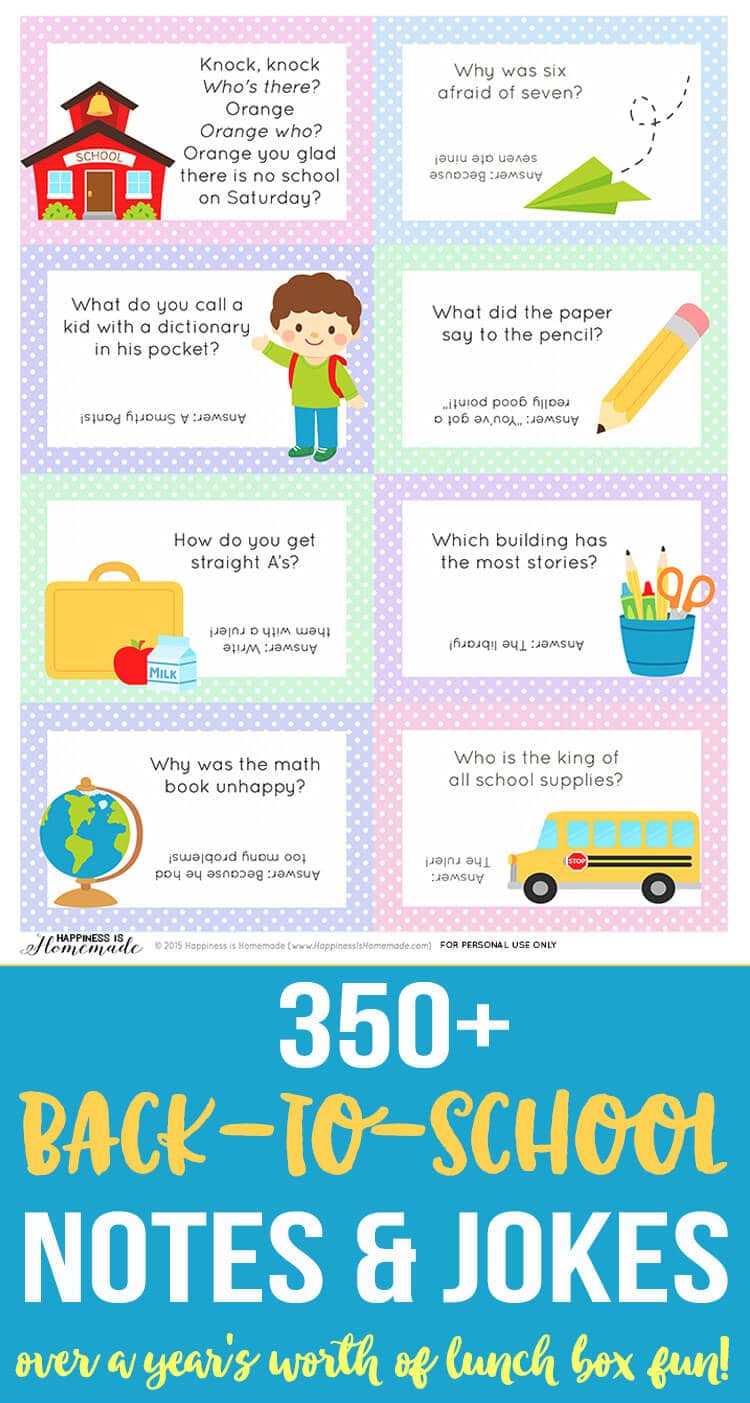 350+ Lunch Notes and Jokes – more than enough for the entire school year!
Pin these Fruity Lunch Notes for Later!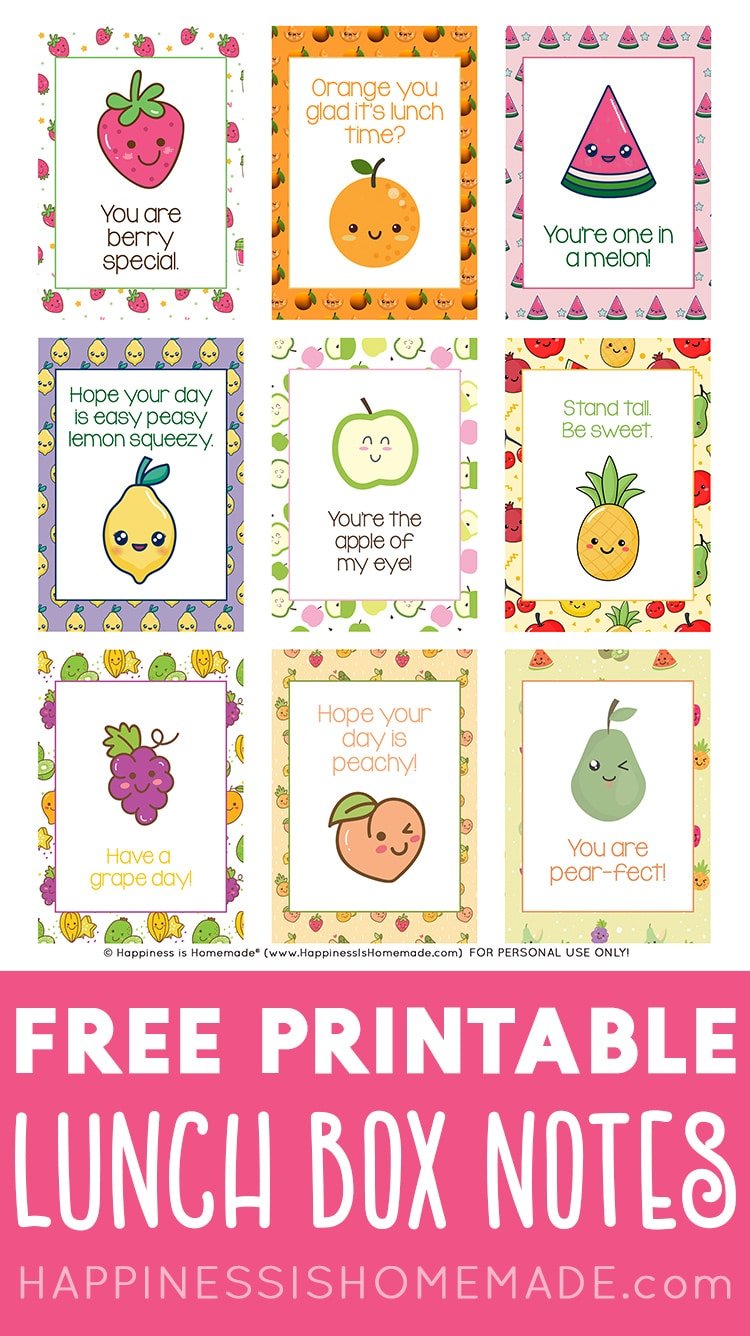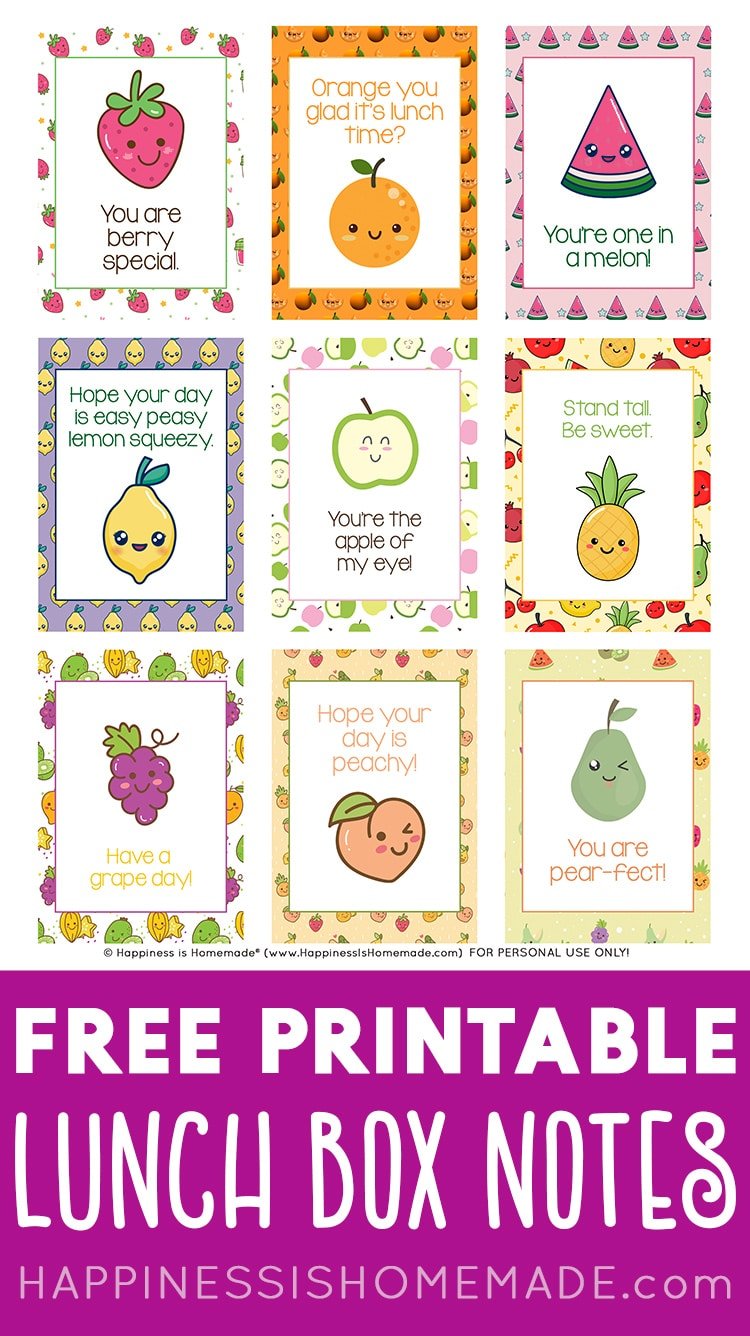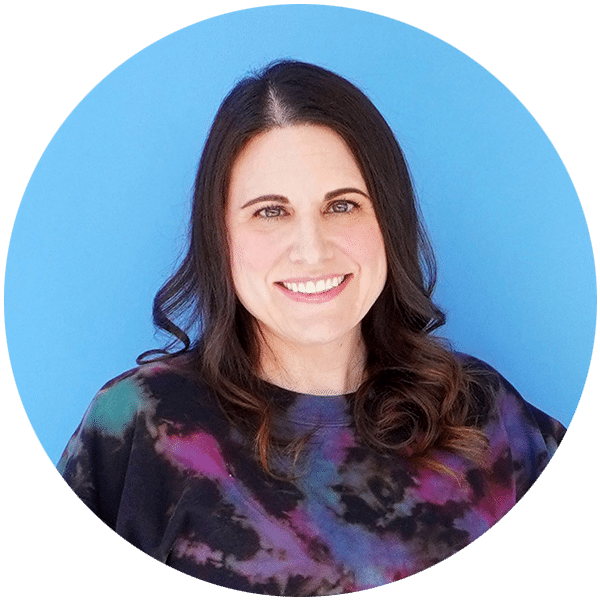 Heidi Kundin has captivated the hearts of millions with her colorful and inspiring approach to crafting, celebrations, and family fun. With over 15 years of experience, Heidi's website has become a must-visit destination for those seeking quick and easy creative ideas and last-minute solutions. Her warm personality shines through her posts, inviting readers to join her on a creative journey that's fun, rewarding, and achievable.