Gumball Machine Advent Calendar
This post and its photos may contain affiliate links. As an Amazon associate I earn from qualifying purchases. If you make a purchase through these links, I may receive a small commission at no extra cost to you!
This year my boys have been requesting individual advent calendars so that they'll each have the thrill of opening up something special each day. We've always used one shared calendar, but I have to admit that I like the idea of them each using their own this time around (no more squabbling!). I bought my oldest son a Lego advent calendar, and my middle kiddo will be using my screen printed advent calendar drawers filled with fun goodies like these mini Minecraft figures. For my five-year-old, I decided to whip up an easy advent calendar using red and green vending machine capsules to match our "Christmas candy" holiday mantel.
Coincidentally, this craft idea came to me just in time for the November monthly craft challenge organized by Major Hoff Takes a Wife. The theme this month was advent calendars!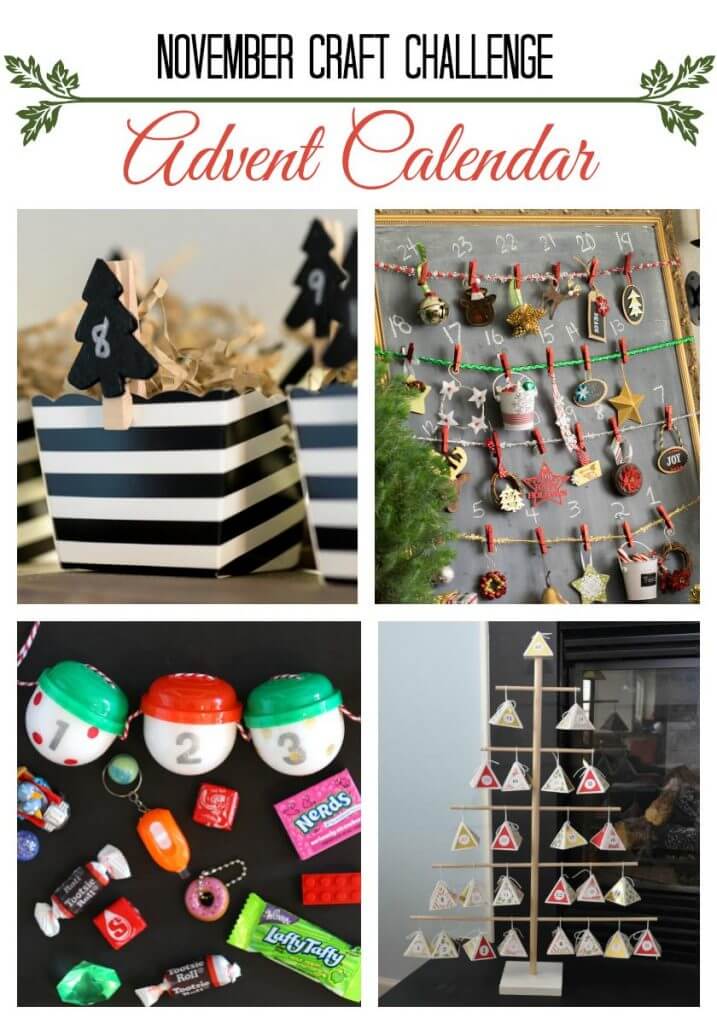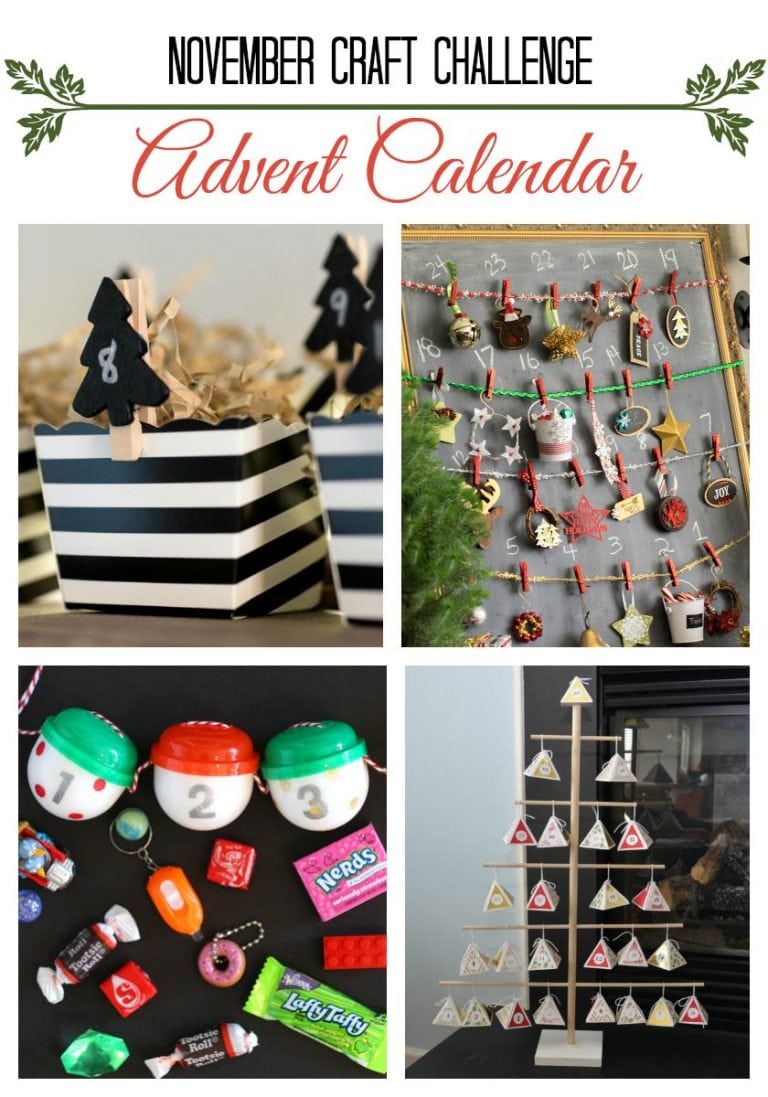 What You'll Need:
Start by painting the interior of the capsules with white paint. Allow to dry. Paint a second coat if necessary, and allow to dry completely.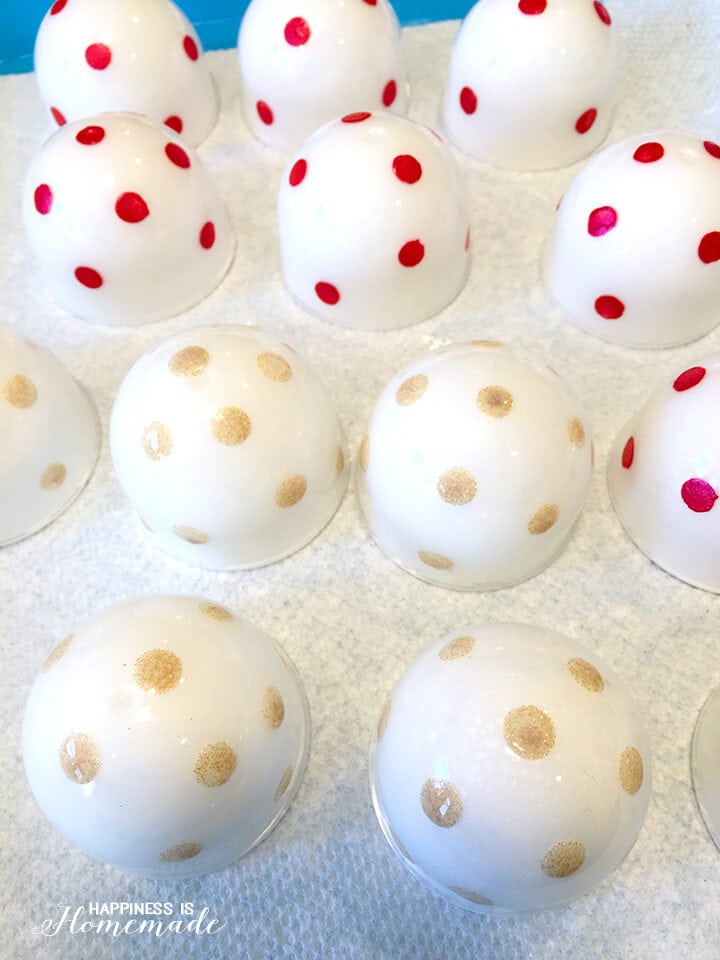 Use a paint dauber or the flat eraser end of a pencil to create polka dots of red, gold and green on the outside of the capsules. Allow to dry.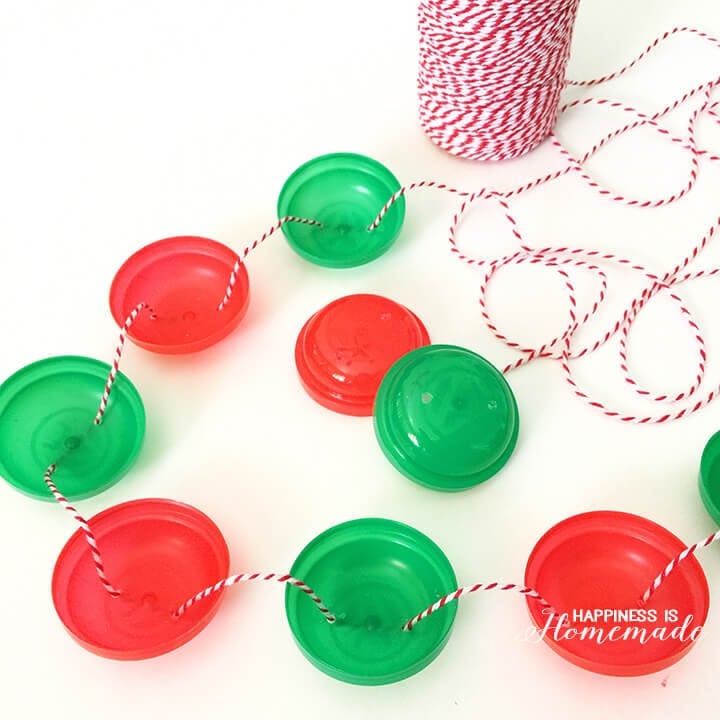 Drill two small holes into each capsule lid, and string them on to a length of baker's twine.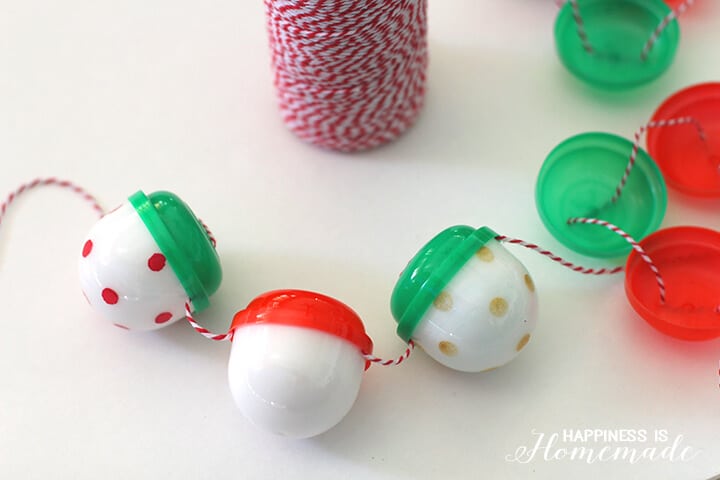 Fill the capsules with goodies, and snap the lids on the capsules.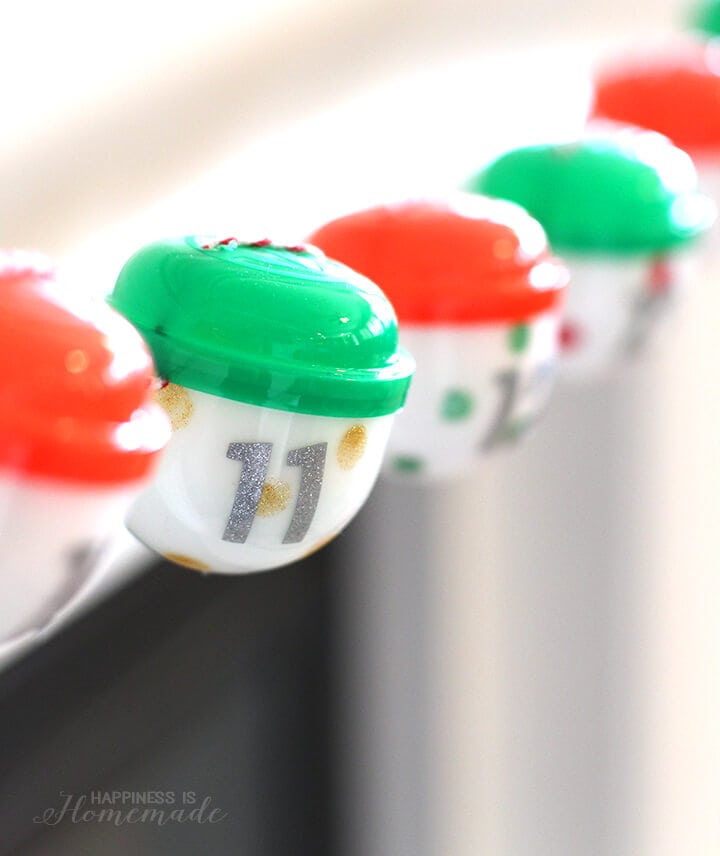 Add number stickers to correspond to the date. You can choose to have your calendar run through December 24th or you can include Christmas Day depending on your preference.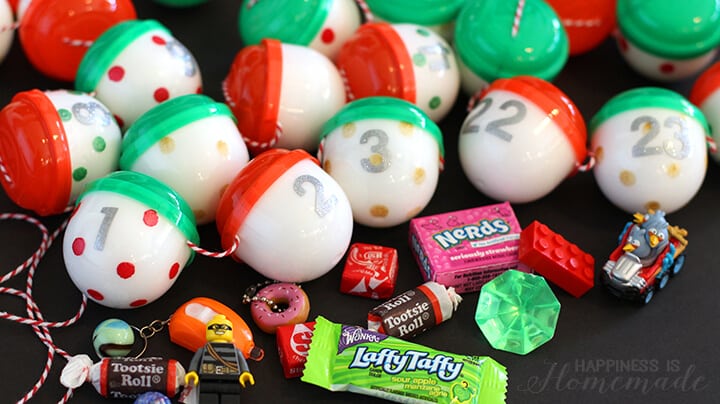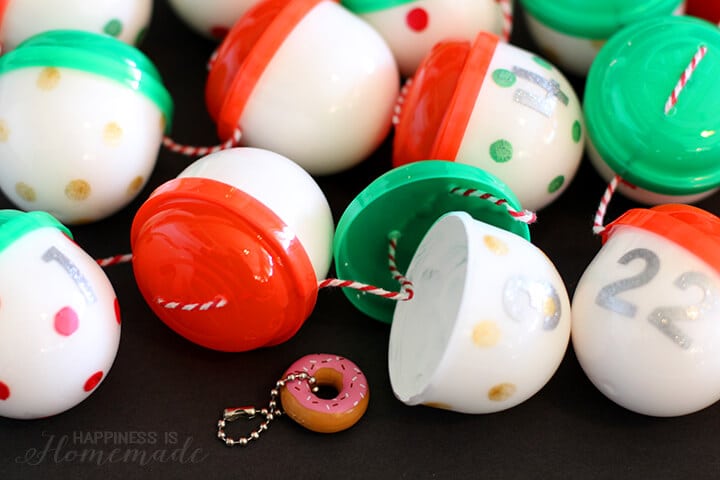 Each day of the advent, allow your child to open the corresponding capsule to find a fun little treat inside.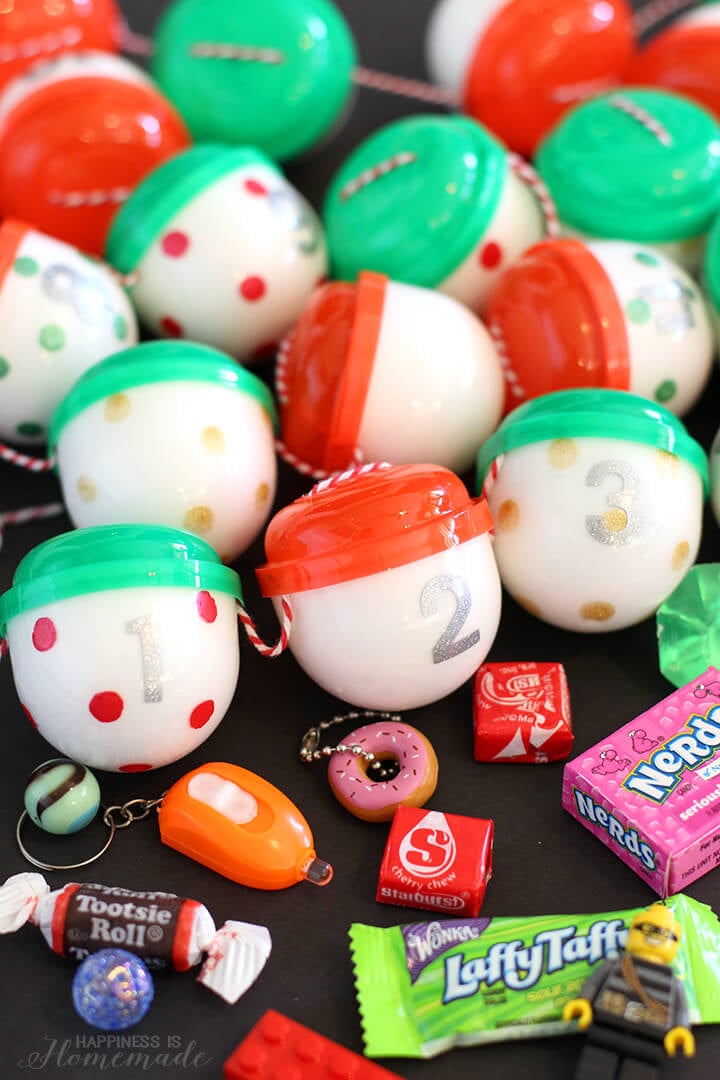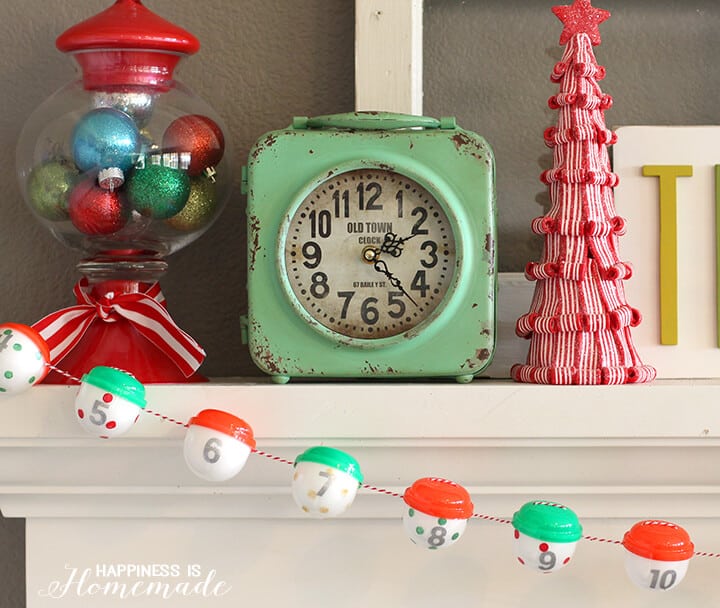 The gumball machine advent calendar looks right at home on our candy themed mantel!
For even more great DIY advent calendar ideas, be sure to check out these ideas from some of my friends!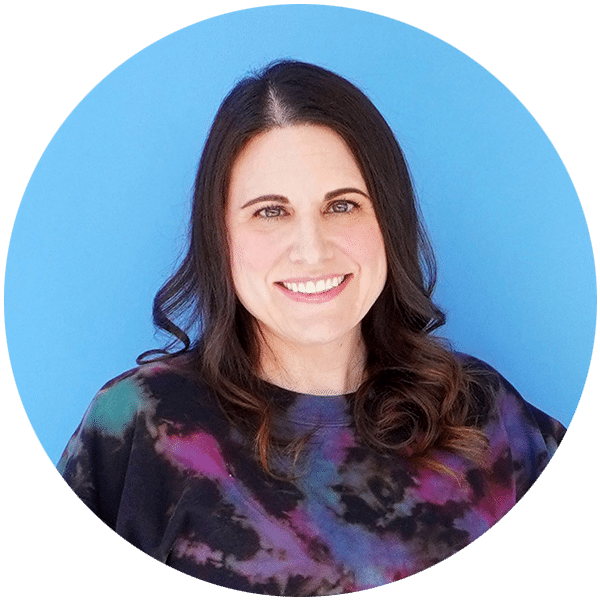 Heidi Kundin has captivated the hearts of millions with her colorful and inspiring approach to crafting, celebrations, and family fun. With over 15 years of experience, Heidi's website has become a must-visit destination for those seeking quick and easy creative ideas and last-minute solutions. Her warm personality shines through her posts, inviting readers to join her on a creative journey that's fun, rewarding, and achievable.