32 Halloween Trivia Questions + Printable Game
This post and its photos may contain affiliate links. As an Amazon associate I earn from qualifying purchases. If you make a purchase through these links, I may receive a small commission at no extra cost to you!
Use this printable Halloween trivia to test your Halloween knowledge! This Halloween game can be played at your Halloween party or out with friends for a spooky good time! The printable Halloween game includes questions and answers to some of our favorite Halloween trivia.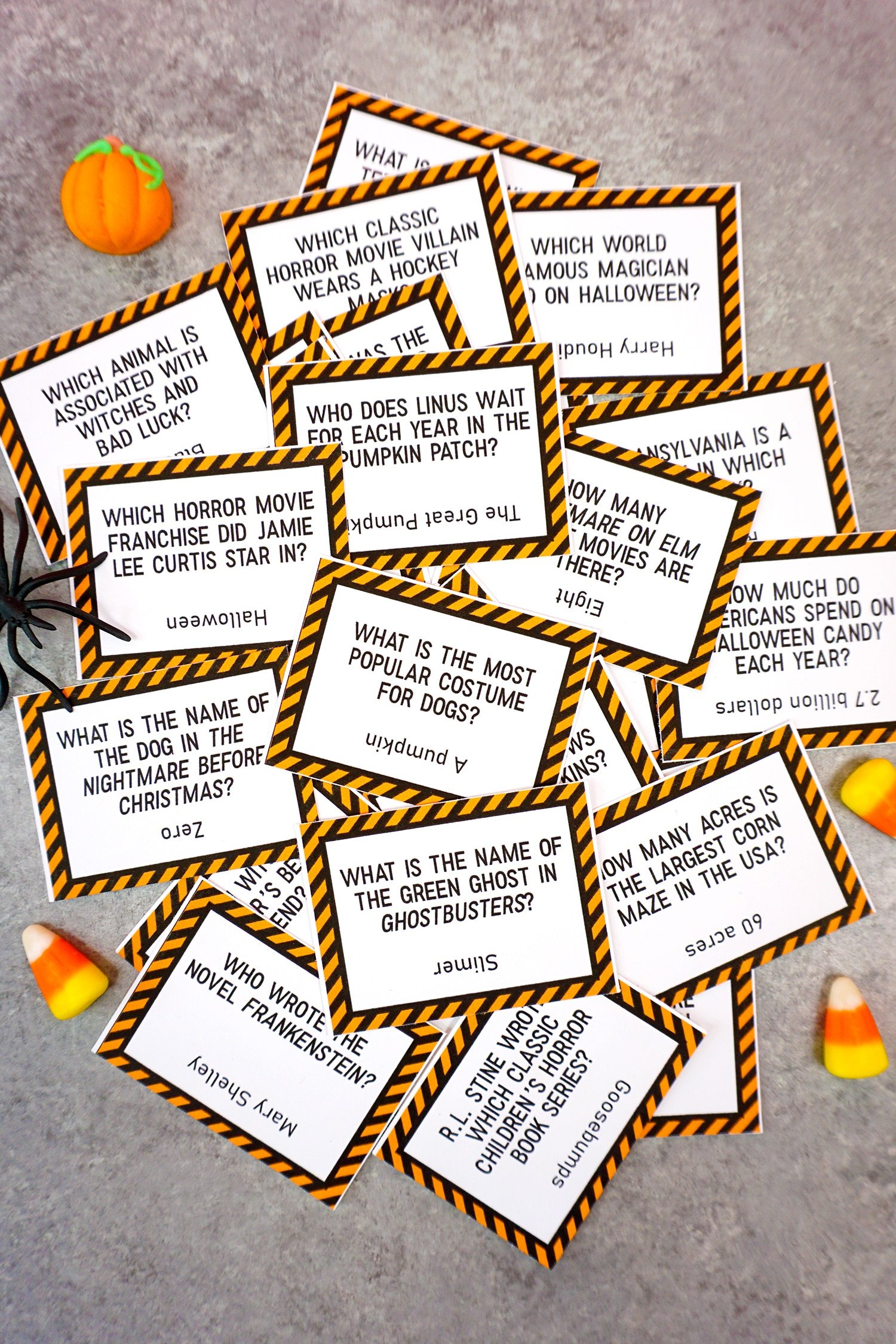 This post may contain affiliate links. I will receive a small commission from these sales at no additional cost to you!
Printable Halloween Trivia Game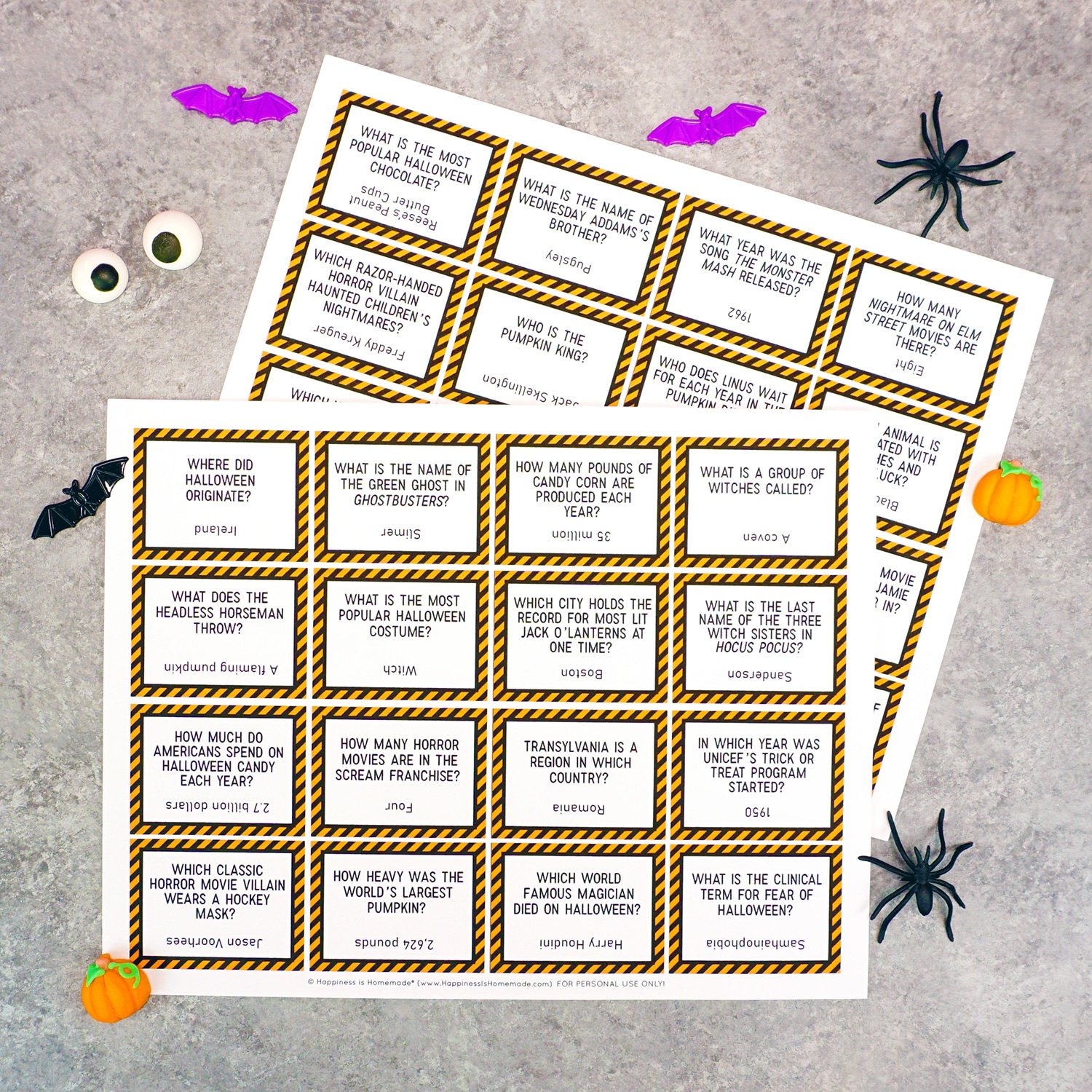 Our printable Halloween trivia is perfect for adults and older teens and can be played at a Halloween party, work outing, double date night, or while you're out with friends at a bar or restaurant. Break into teams or play as singles to show off your Halloween trivia knowledge. The team (or person) with the most correct answers wins!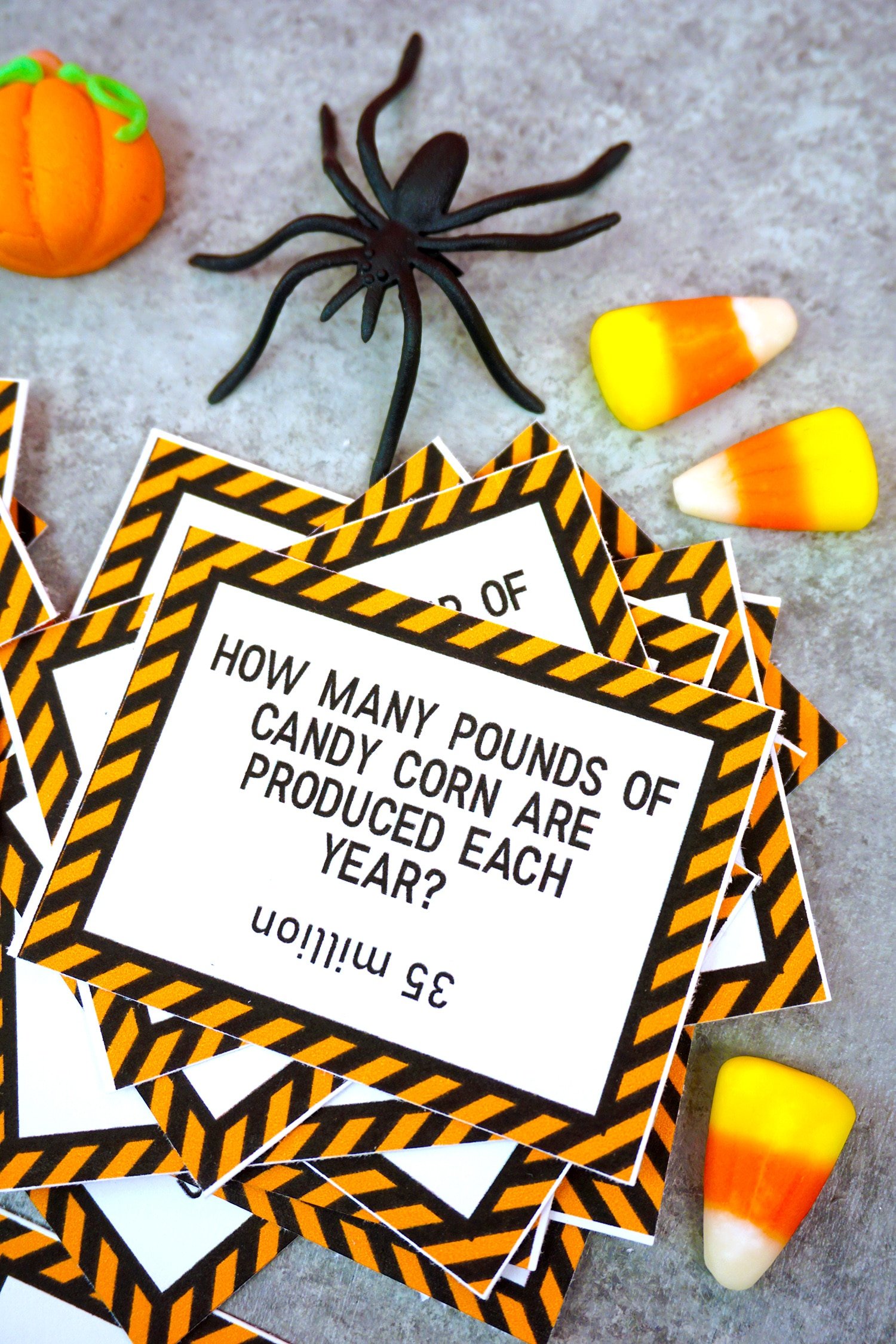 The printable has everything you need to host your own trivia night. All you need now are your Halloween smarts!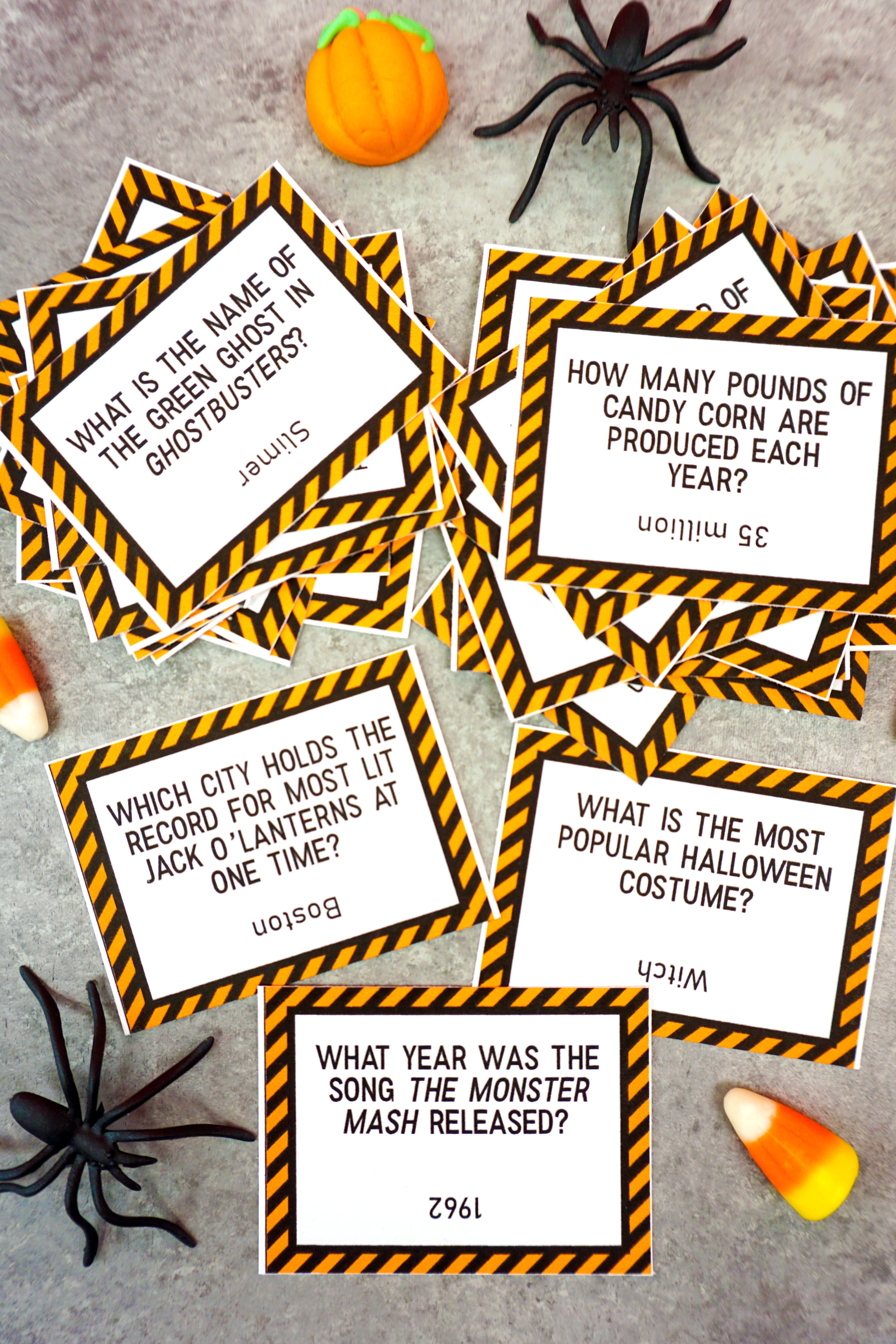 How to Play Halloween Trivia:
Print out the Halloween trivia cards and cut out the squares. (I always recommend printing on a heavy cardstock so that no one can peek at the answers!)
Decide if you'll split into teams or play as singles.
Assign a host to read the questions. The answers are on the question card, so this person will not be able to answer.
Have a sheet of paper to write down your answers or use a buzz-in system to answer first.
The team or person with the most correct answers at the end wins! (Note: for answers that require a specific number, you can choose to award points to the person/team with the closest answer!)
If you're hosting a Halloween party, have some fun prizes on hand for the top two or three winners!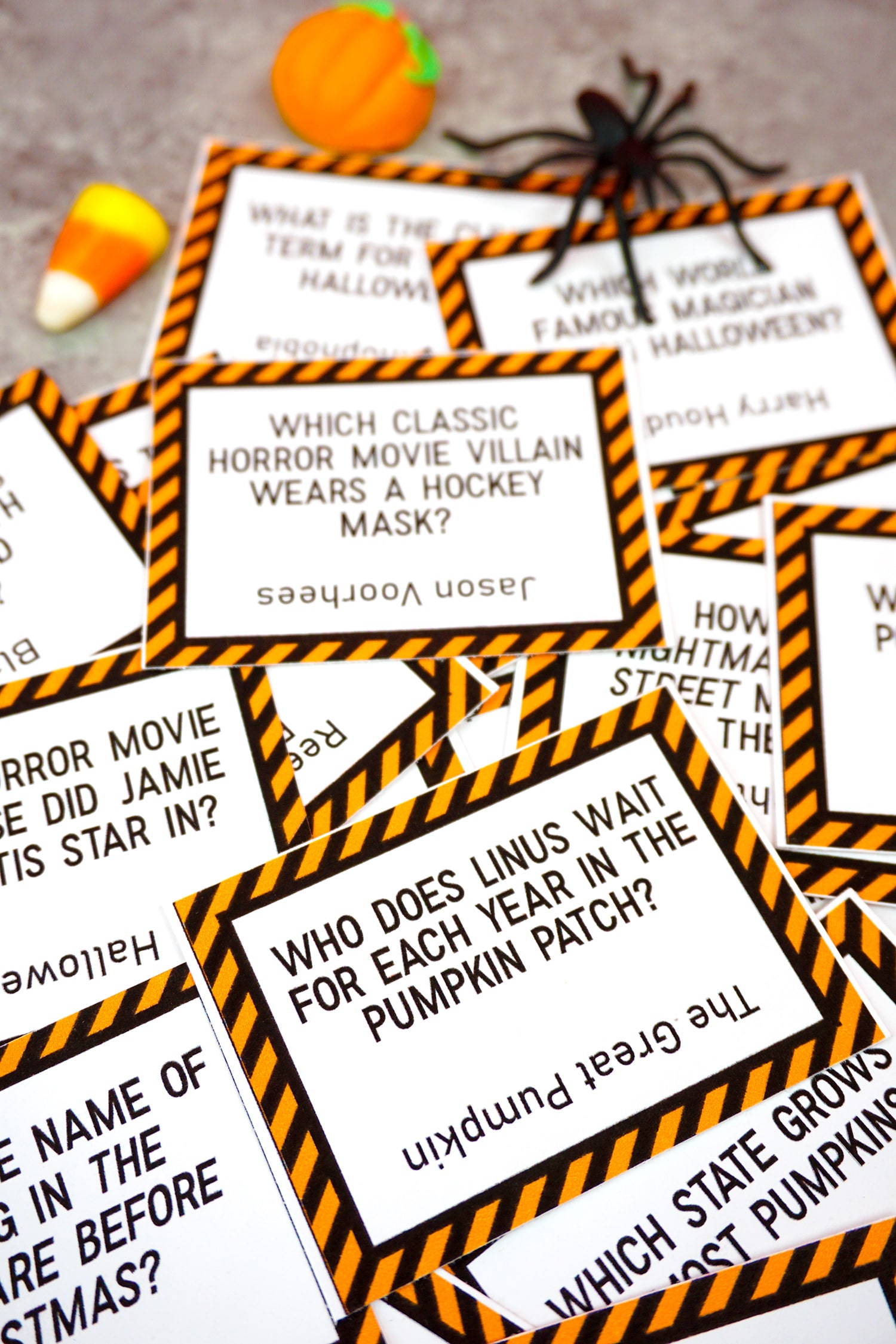 The printable includes 32 Halloween trivia questions. Some questions might be a little easier to answer ("Which horror movie franchise did Jamie Lee Curtis star in?"), while you might have to wrack your brain for others ("In which year was UNICEF's trick or treat program started?"). You'll have to play the game to find out the answers!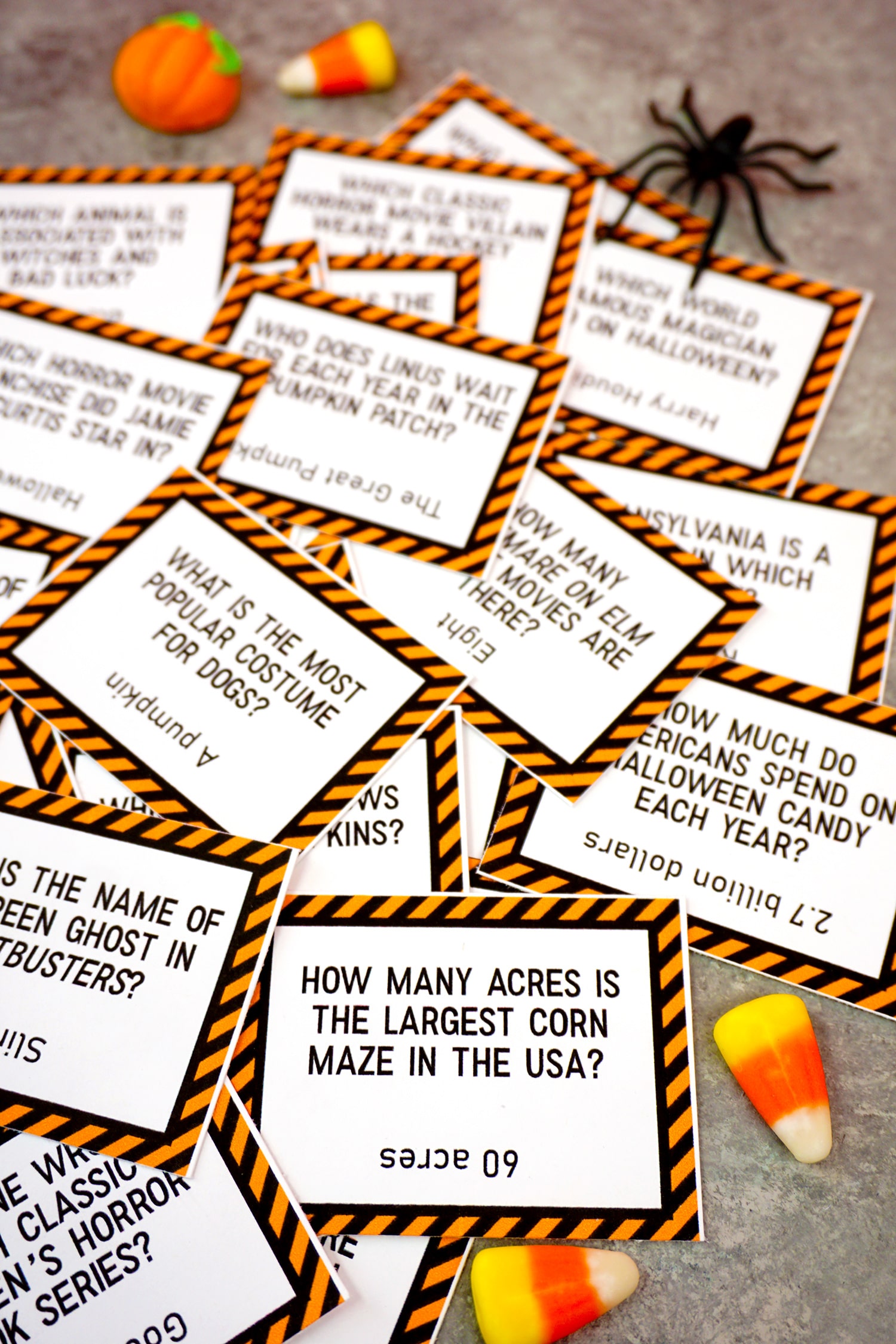 So much fun! Simply print and test your Halloween knowledge!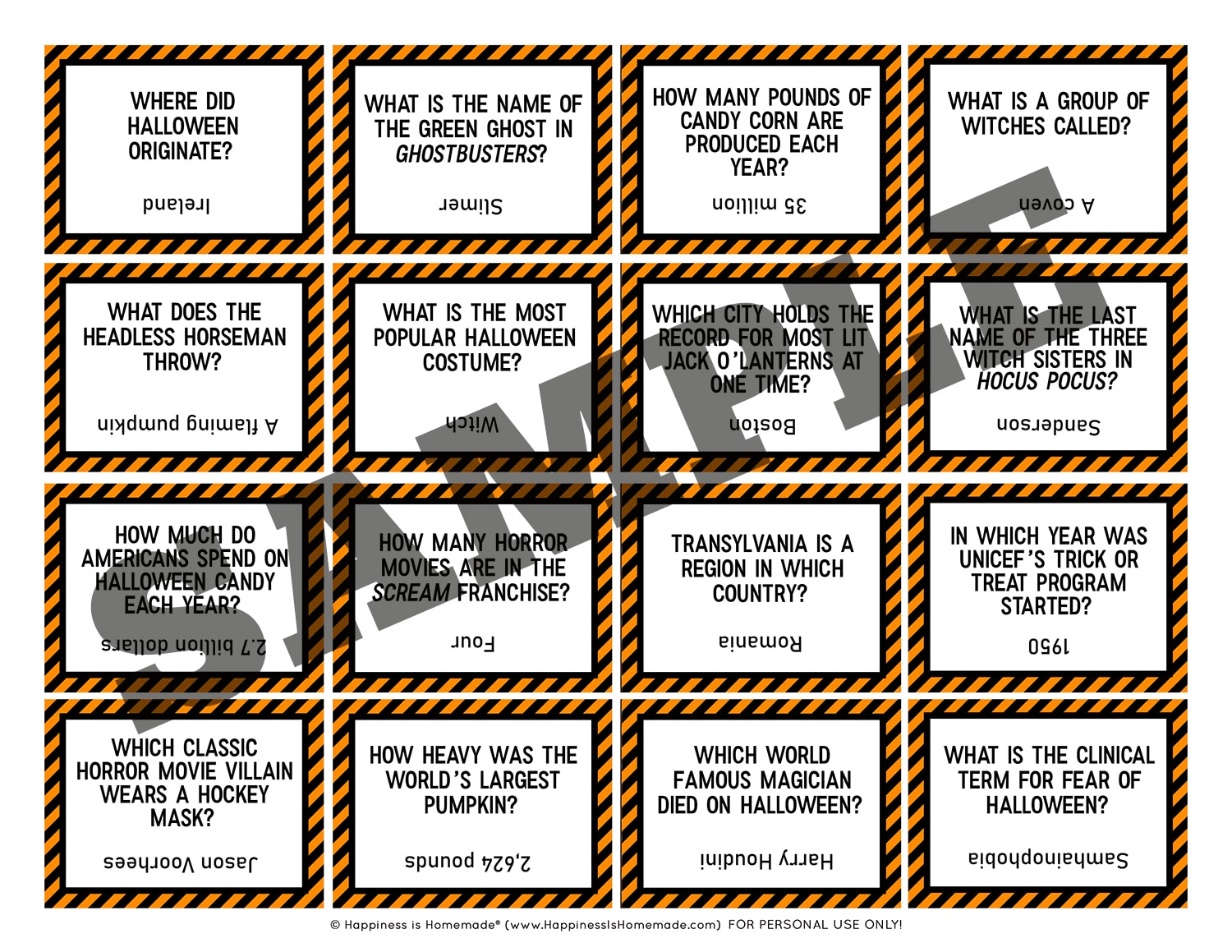 Enter your name and email in the form below to get access to the Halloween Trivia Game!

---
WANT MORE HALLOWEEN FUN & GAMES?
GET OUR HALLOWEEN GAMES & ACTIVITIES BUNDLE NOW!
---
You May Also Like: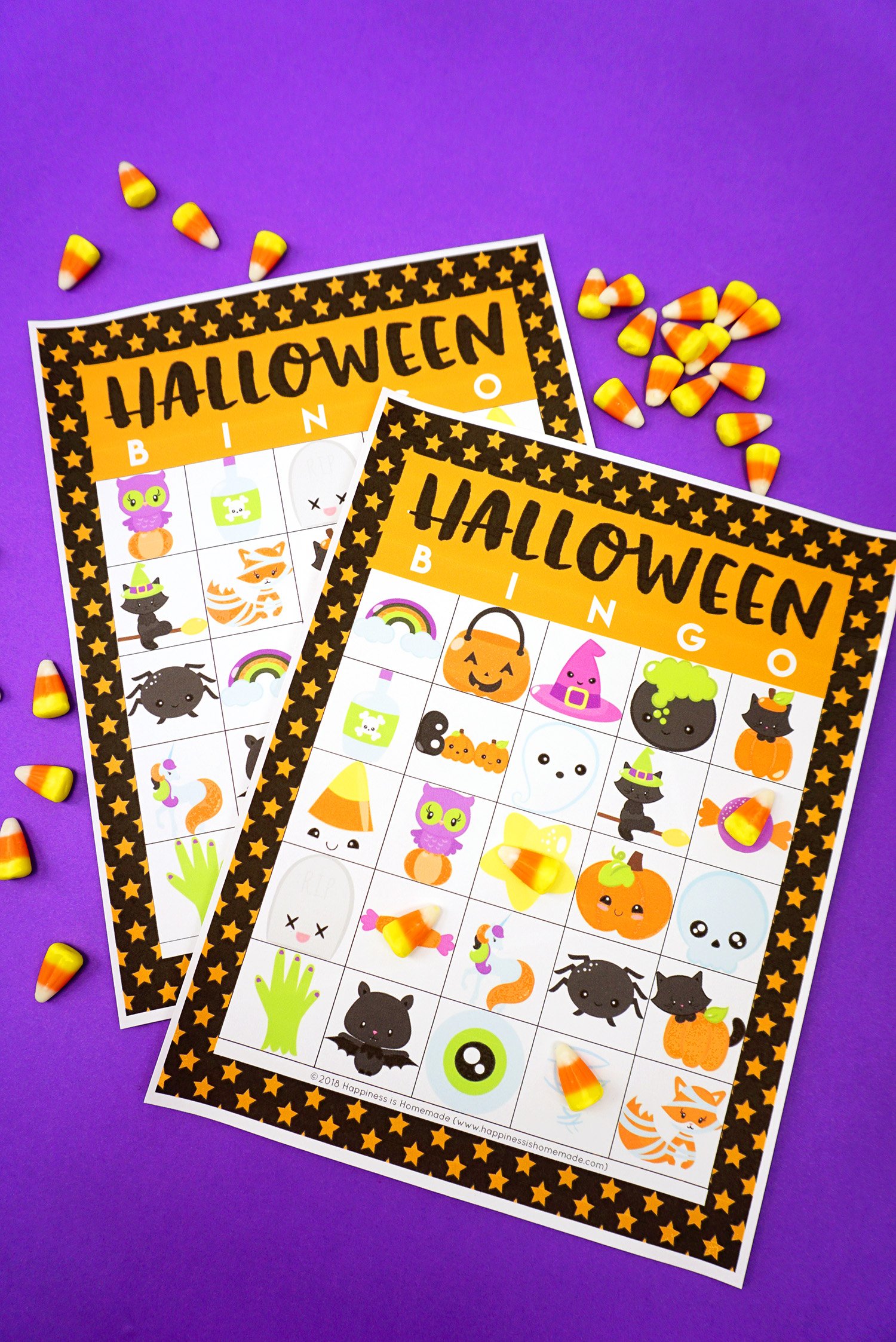 Pin this Halloween Trivia Game for Later!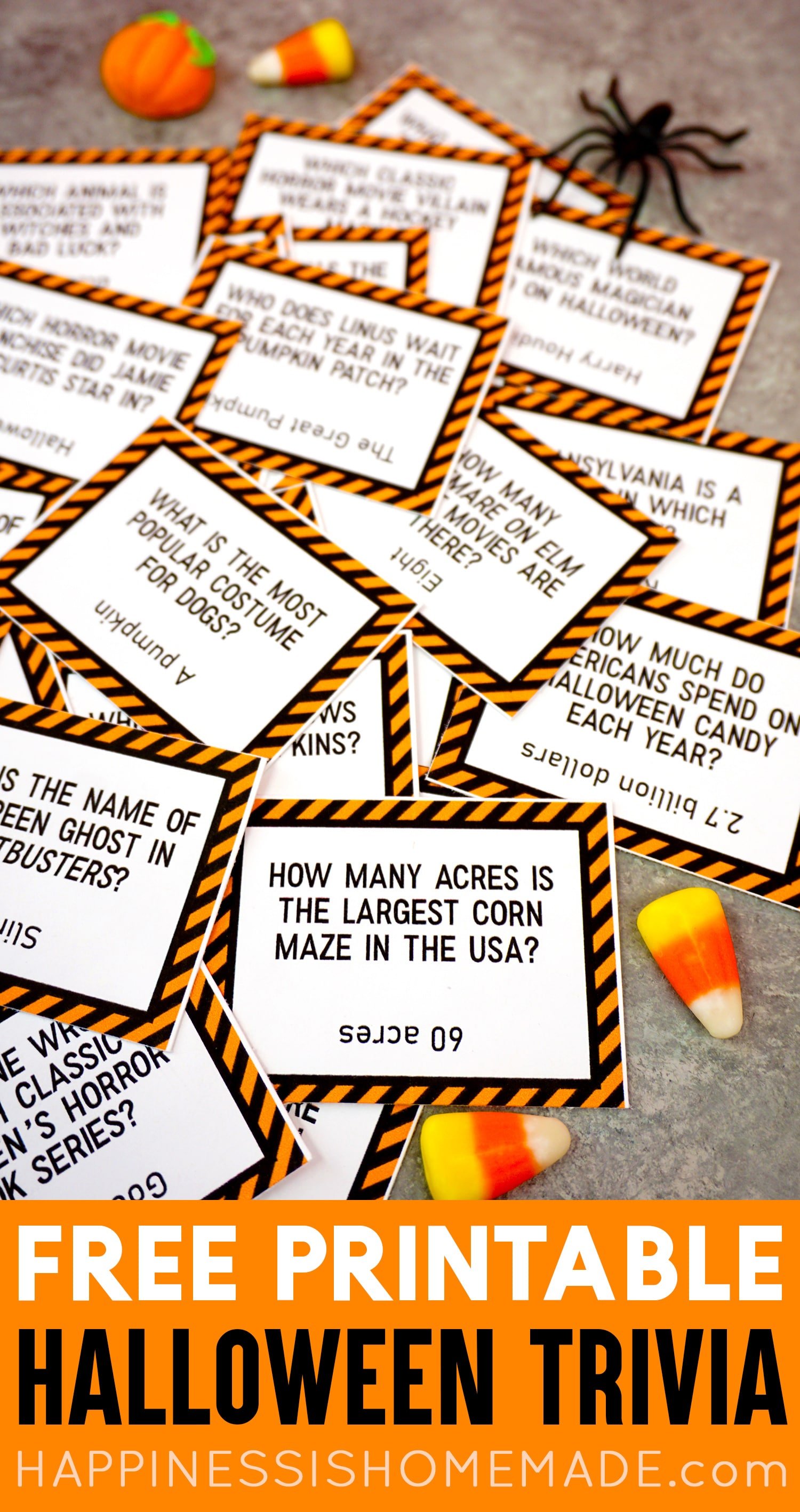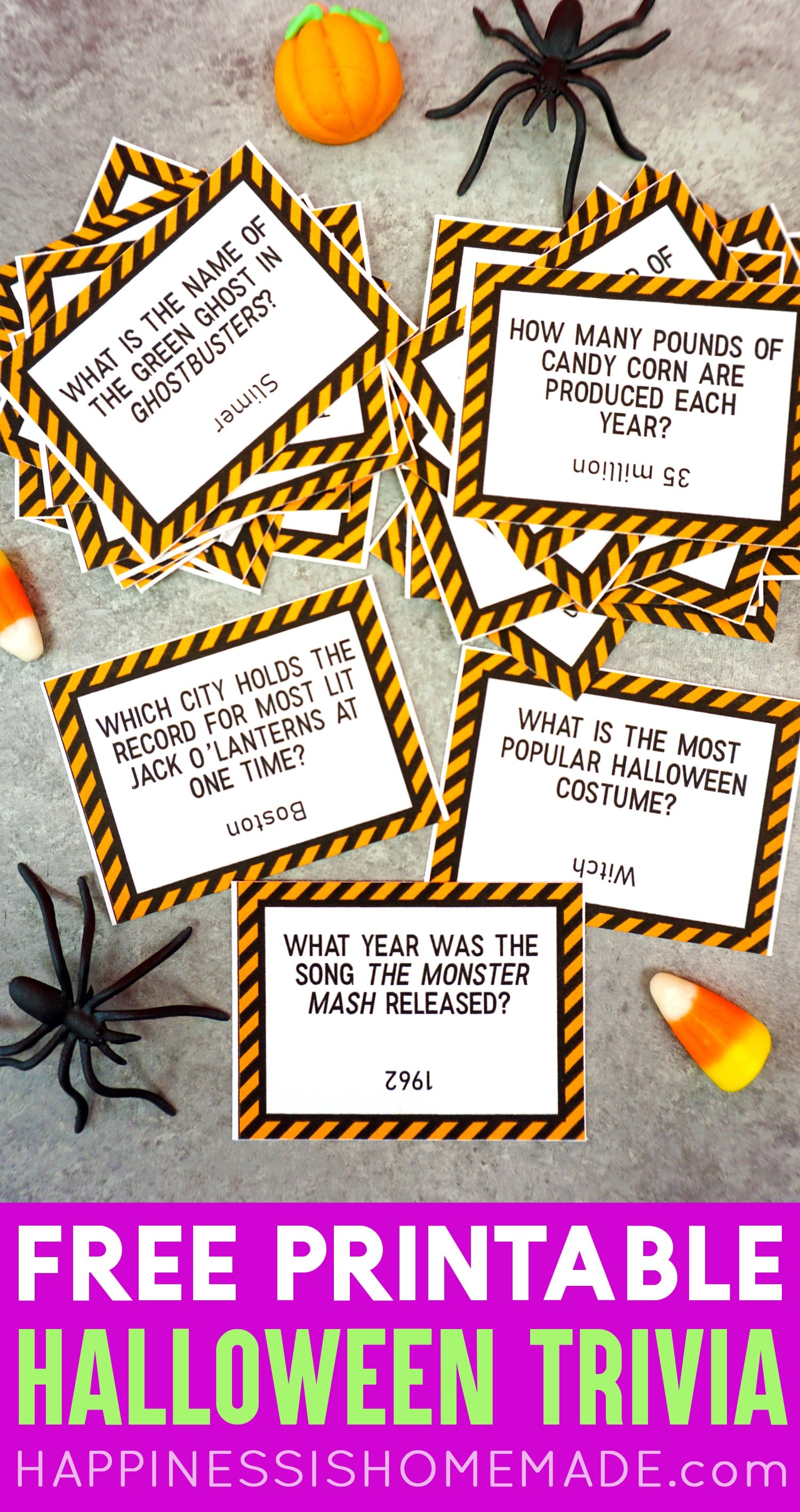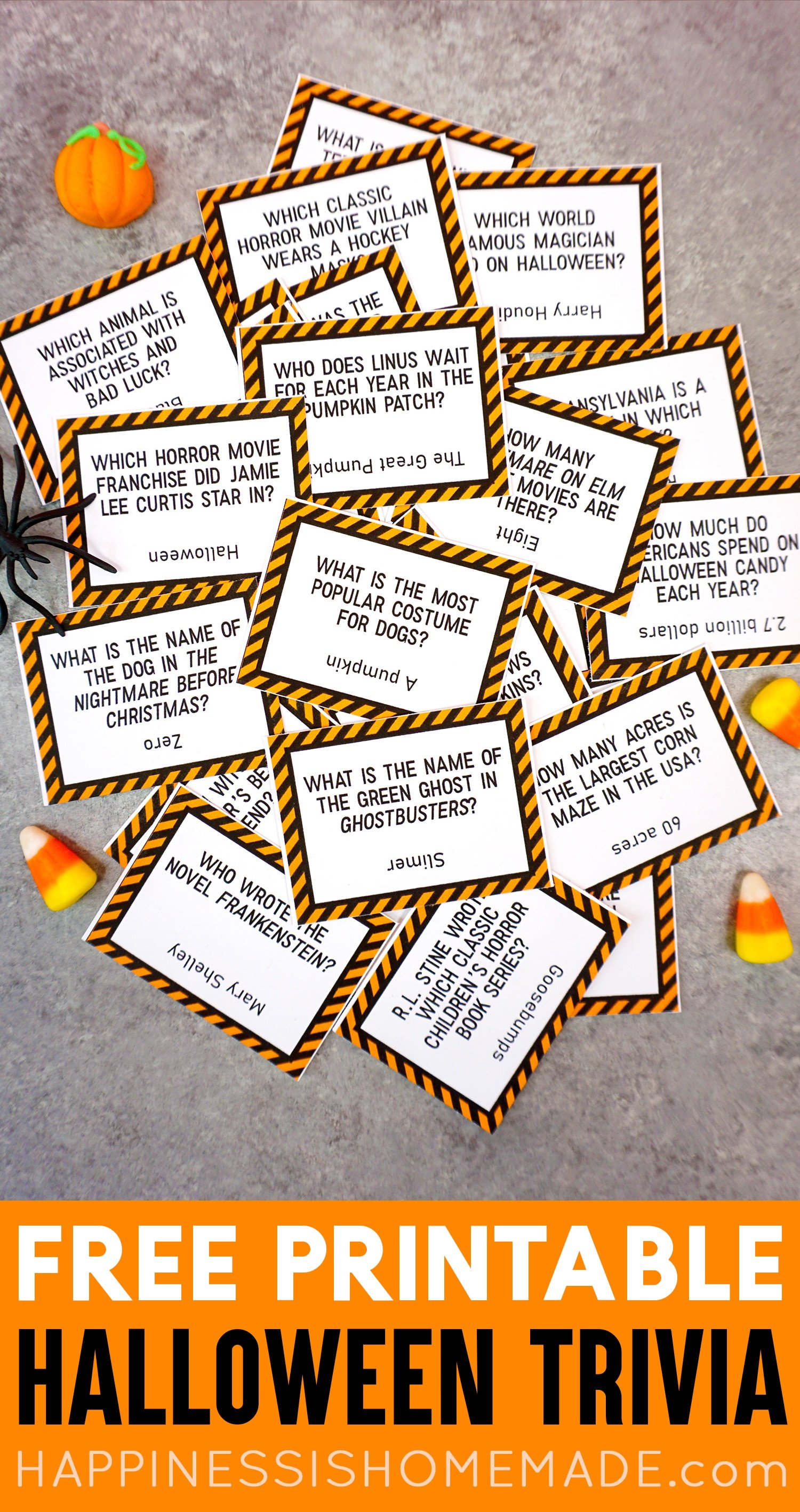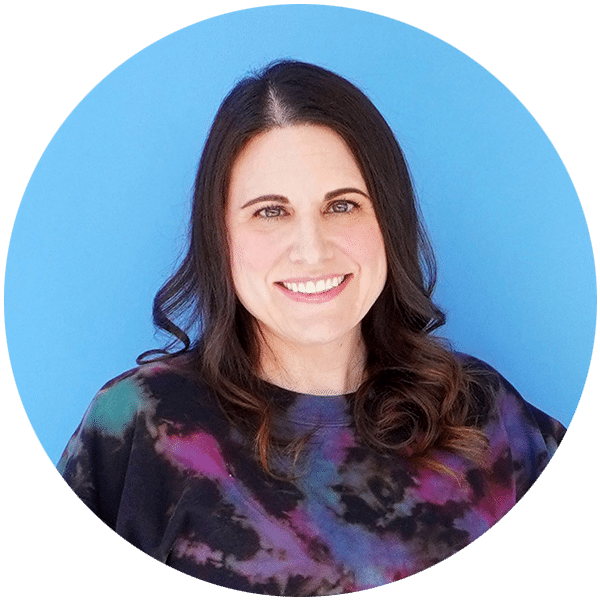 Heidi Kundin has captivated the hearts of millions with her colorful and inspiring approach to crafting, celebrations, and family fun. With over 15 years of experience, Heidi's website has become a must-visit destination for those seeking quick and easy creative ideas and last-minute solutions. Her warm personality shines through her posts, inviting readers to join her on a creative journey that's fun, rewarding, and achievable.