Free Printable Halloween Scavenger Hunt
This post and its photos may contain affiliate links. As an Amazon associate I earn from qualifying purchases. If you make a purchase through these links, I may receive a small commission at no extra cost to you!
This free printable Halloween scavenger hunt is perfect for all ages! Play this fun Halloween scavenger hunt game with your family or at your next Halloween party! Print this free scavenger hunt out and start finding those Halloween items!
Halloween Scavenger Hunt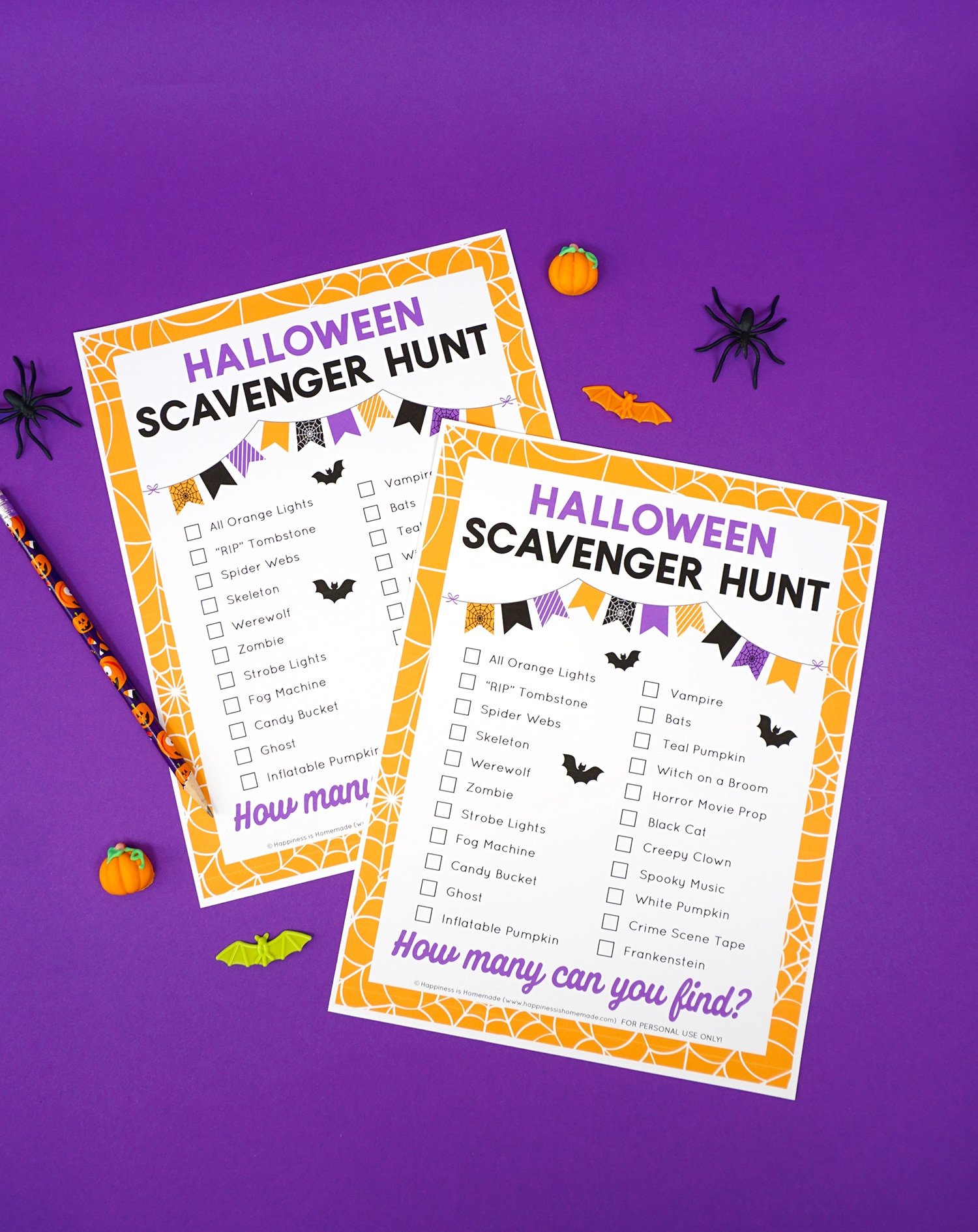 This post may contain affiliate links. I will receive a small commission from these sales at no additional cost to you!
This fun Halloween scavenger hunt is the perfect Halloween activity for the whole family!
We love scavenger hunts at our house! The Easter Bunny always uses an Easter scavenger hunt each year to send our kids on a treasure hunt for their Easter baskets, and it's SO much fun to watch them solve the riddles and follow where the clue leads!
Since we love scavenger hunts so much, and Halloween is a favorite holiday in our household, we wanted to create a fun Halloween scavenger hunt to celebrate the occasion – with a little bit of a twist! Instead of a clue-based scavenger hunt like our Easter game, this version is a neighborhood Halloween scavenger hunt where the goal is to search your community to find all of the Halloween decorations listed! It's a ton of Halloween fun for kids of all ages!
Check Out These Other Fun Halloween Games:
---
Printable Halloween Scavenger Hunt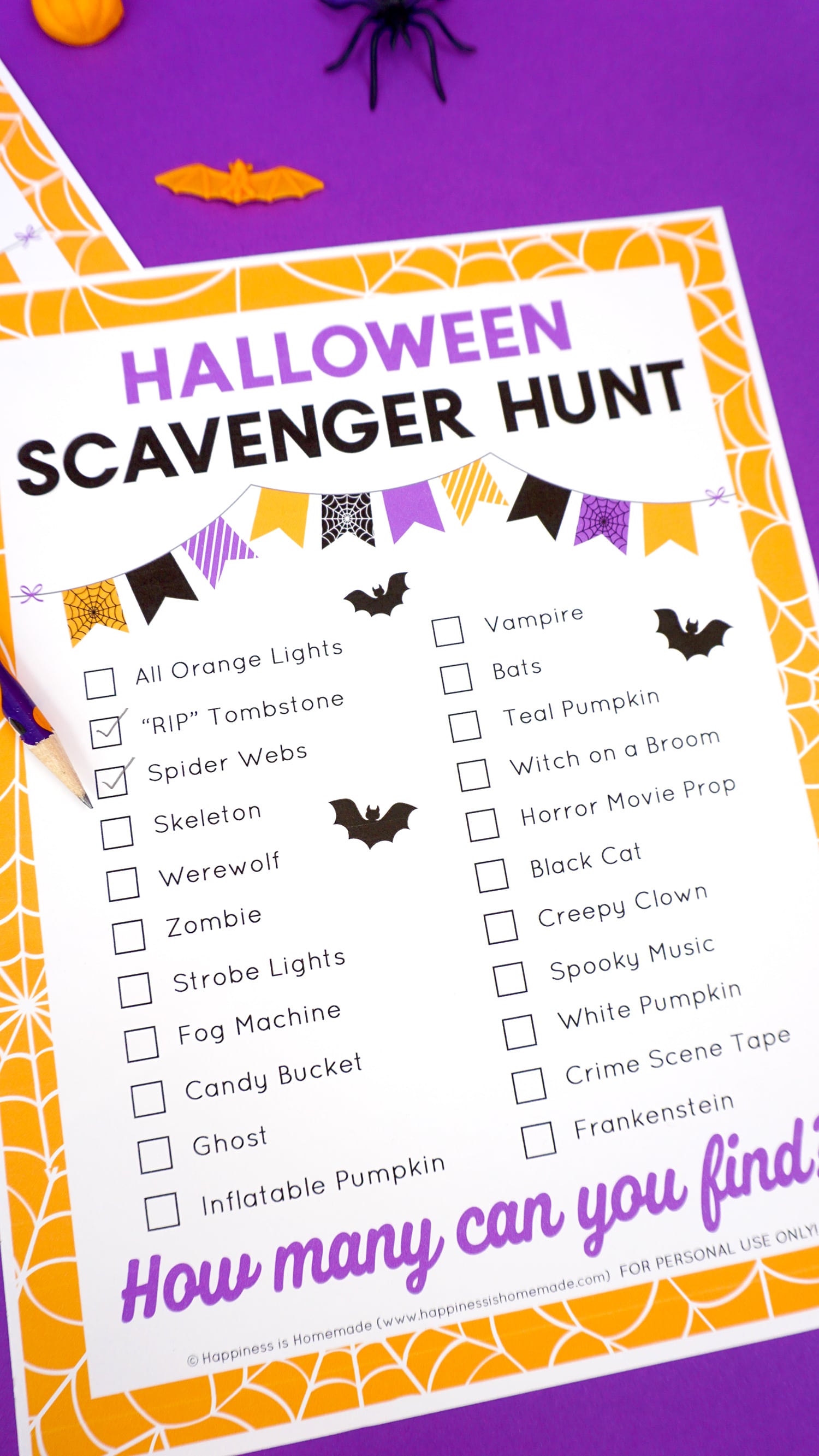 Print out this free printable Halloween scavenger hunt and look for the different Halloween items while you're out and about around town at Halloween time.

Take this checklist with you to the pumpkin patch or while waiting in line for the haunted house. Use it to pass the time while trick or treating or during a classroom party. Create some friendly competition for kids of all ages while you're out looking at Halloween decorations in the neighborhood! No matter where you decide to play this scavenger hunt game, it's always a fun way to get into the Halloween spirit!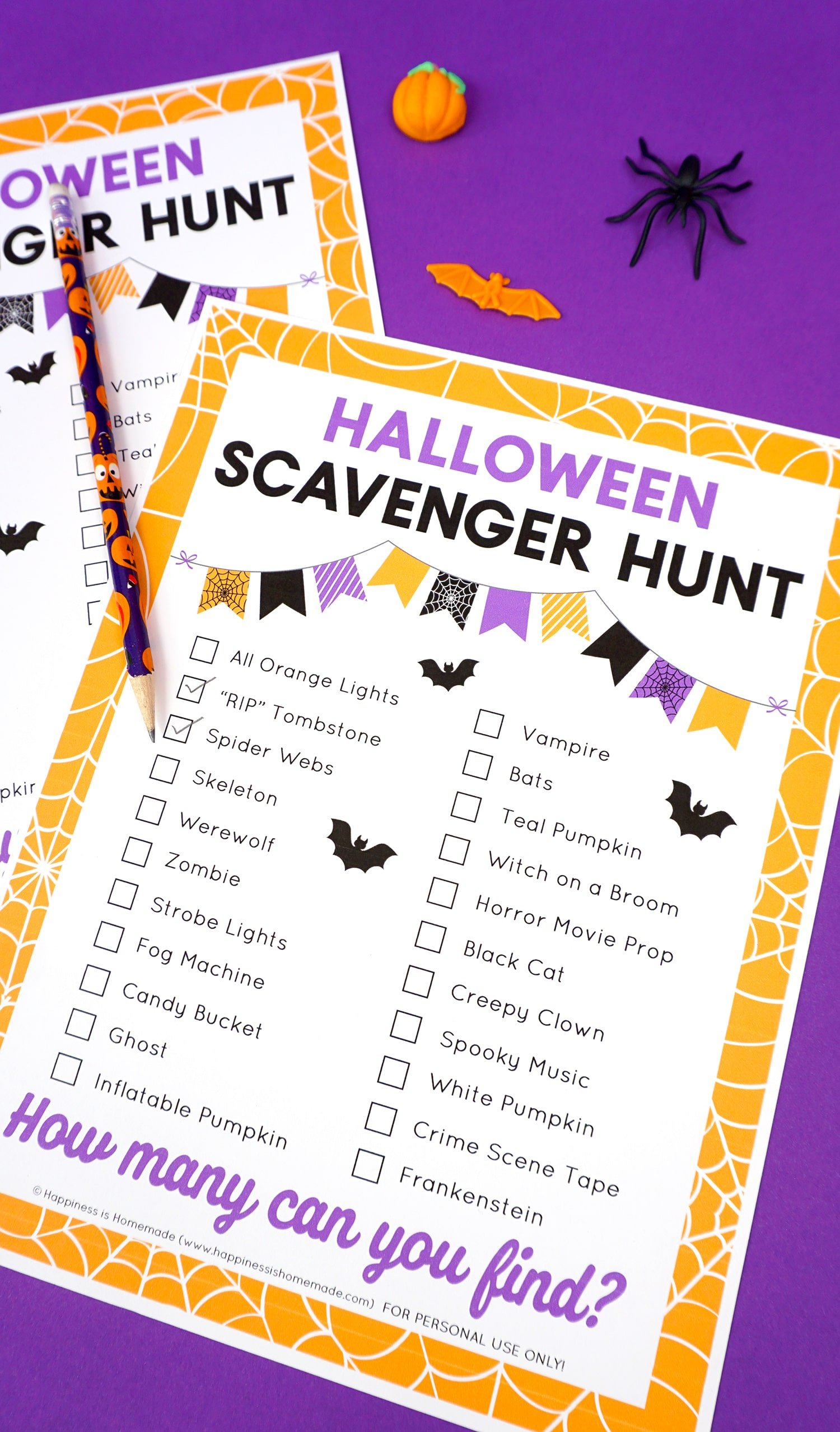 How to Play the Halloween Scavenger Hunt:
You can play this scavenger hunt game a couple of different ways:
The first person who spies and calls out the item gets to cross it off of their list. (This method tends to work best with older kids and adults)
Anyone who spies and calls out an item (regardless of how many people call it out at the same time) get to check it off of their list. (This method is recommended for younger kids)
In both methods, the first person to cross off all of the items on their list wins! Alternately, if no one is able to cross off their entire list, the winner is the person who found the most items.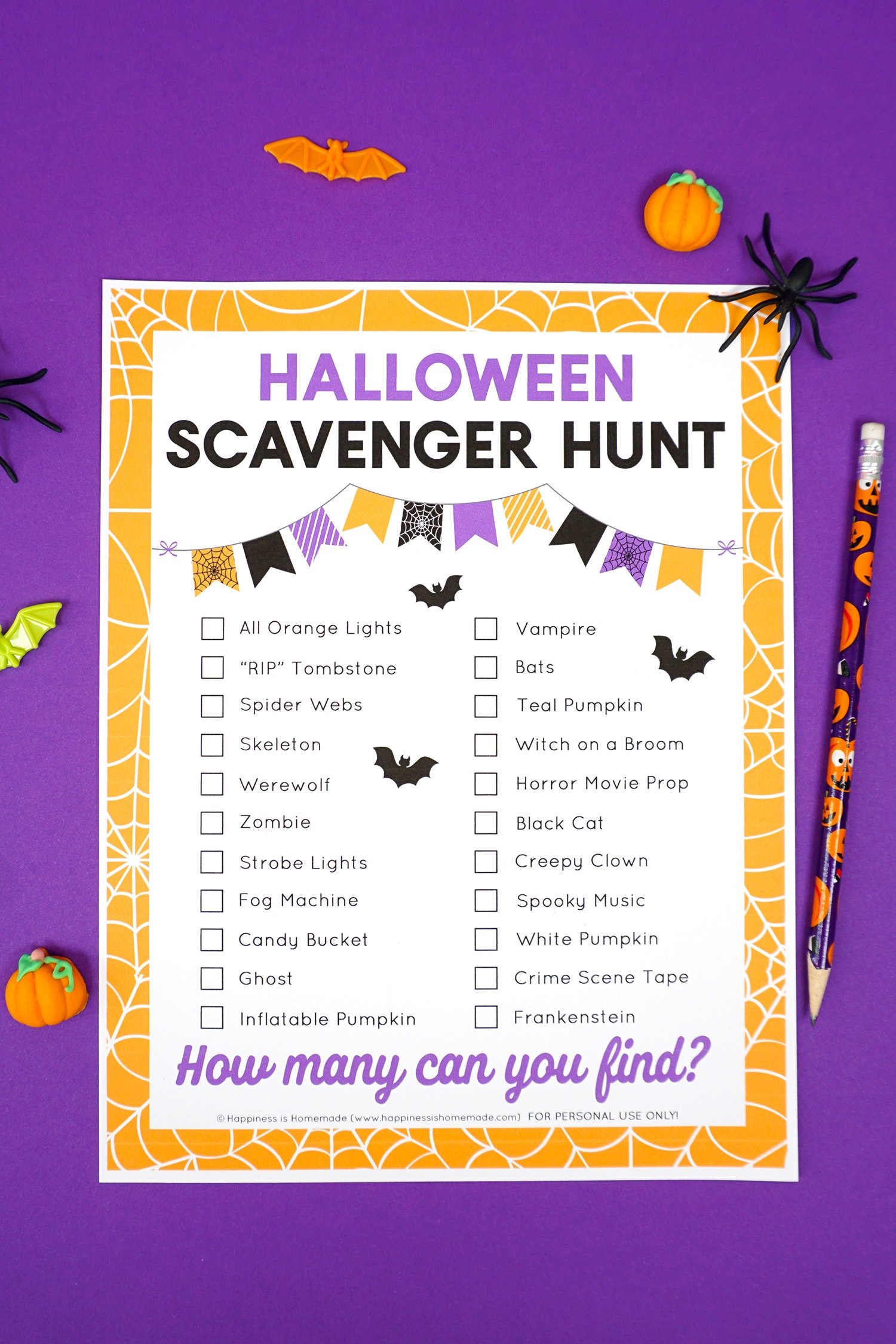 Different Ways to Use the Halloween Scavenger Hunt
Use this scavenger hunt to entertain guests at your Halloween parties – decorate your home and/or yard with the various items, and hand out this printable to party guests as they arrive. It's a really fun ice-breaker activity for large groups!
Head out on a family Halloween hunt one October afternoon – pack a picnic (we highly recommend these Spooky Spider Pizzas!) and bring your favorite candy treats or dessert (these Mummy Rice Krispies Treats are always a hit!) before exploring your local neighborhoods looking for items to check off your list!
On Halloween night, bring this scavenger hunt out trick or treating to give the grown-ups something fun and competitive to do while the kids collect candy! It's one of our favorite Halloween activities!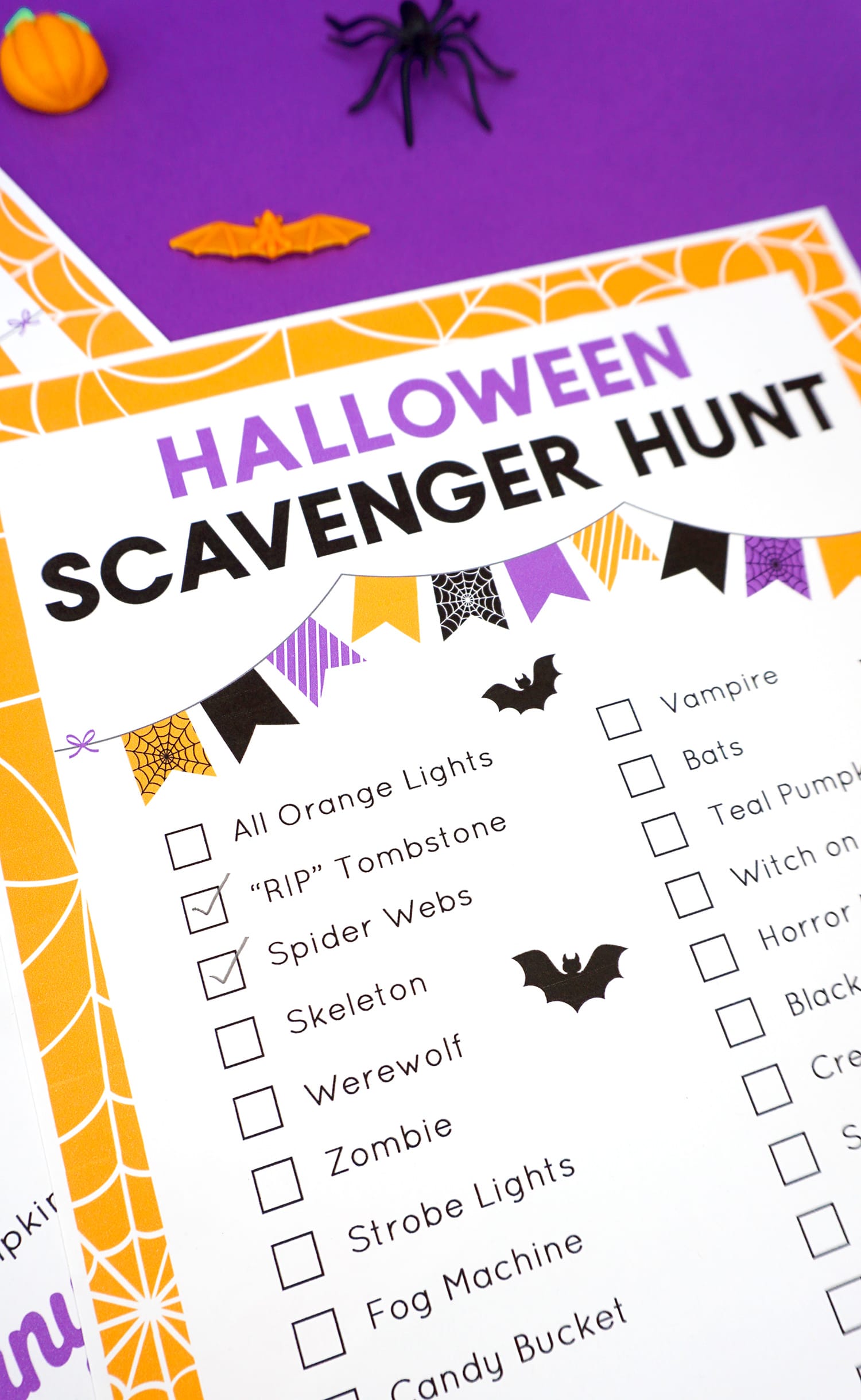 We like to award the scavenger hunt game winner a small prize like a treat bag filled with yummy Halloween goodies or another fun surprise like a Halloween novelty toy or Halloween costume prop.
These are some of my favorite things to use as prizes for Halloween game winners:

Your family and friends will love this Halloween scavenger hunt, and you'll have a spooky good time playing it this Halloween season!
---
Printable Halloween Scavenger Hunt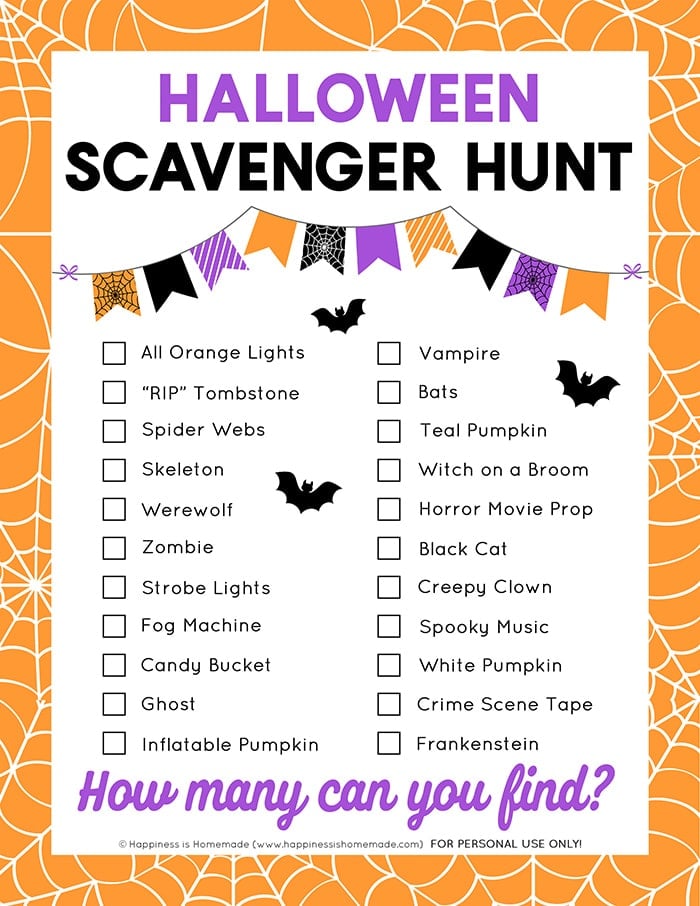 ---
To get the Halloween Scavenger Hunt Game, enter your name and email address into the form below and click the "Get It Now!" button!
---

---
WANT MORE HALLOWEEN FUN & GAMES?
GET OUR HALLOWEEN GAMES & ACTIVITIES BUNDLE NOW!
---
Check Out These Other Fun Ideas for Halloween!
You May Also Like: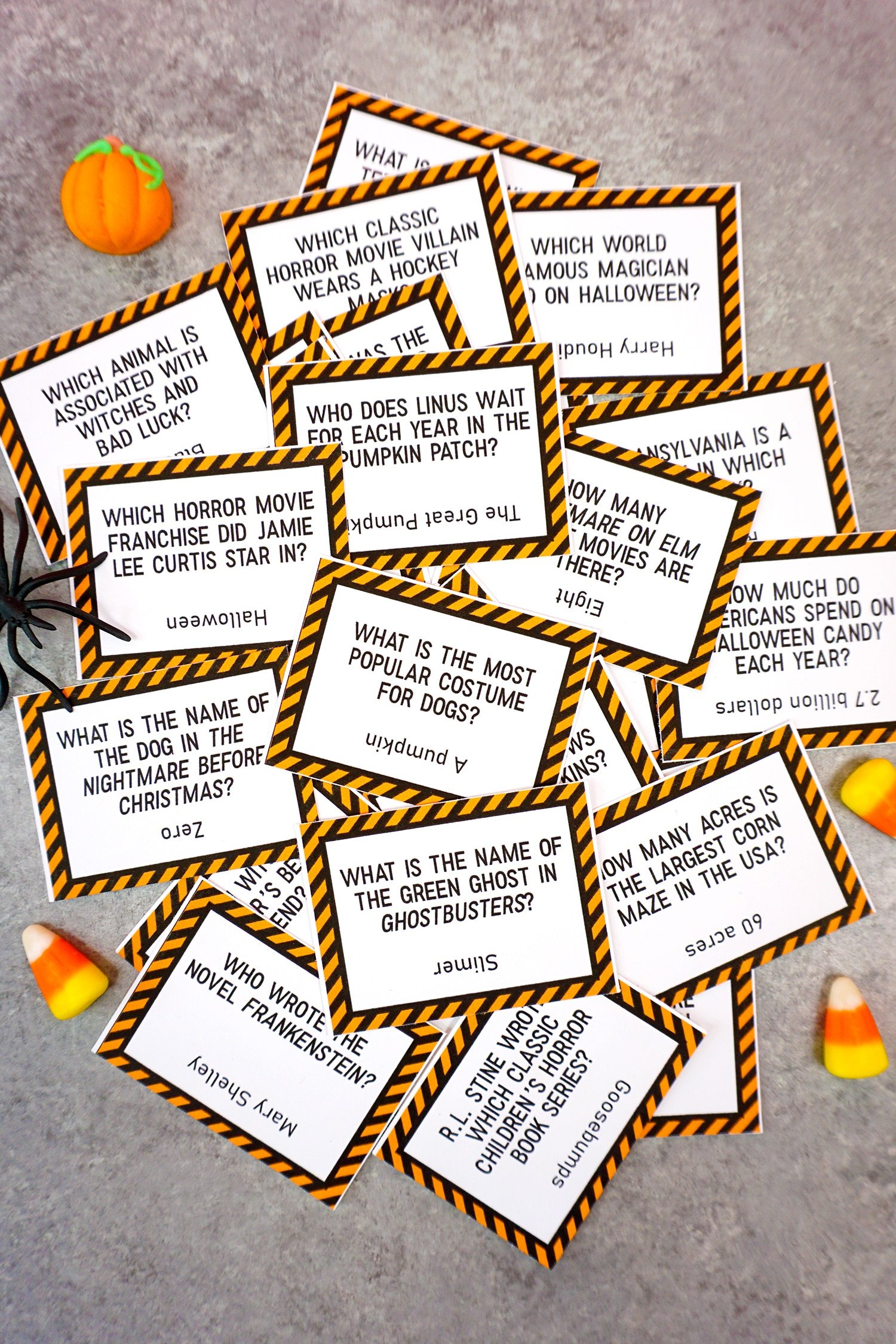 Printable Halloween Trivia Game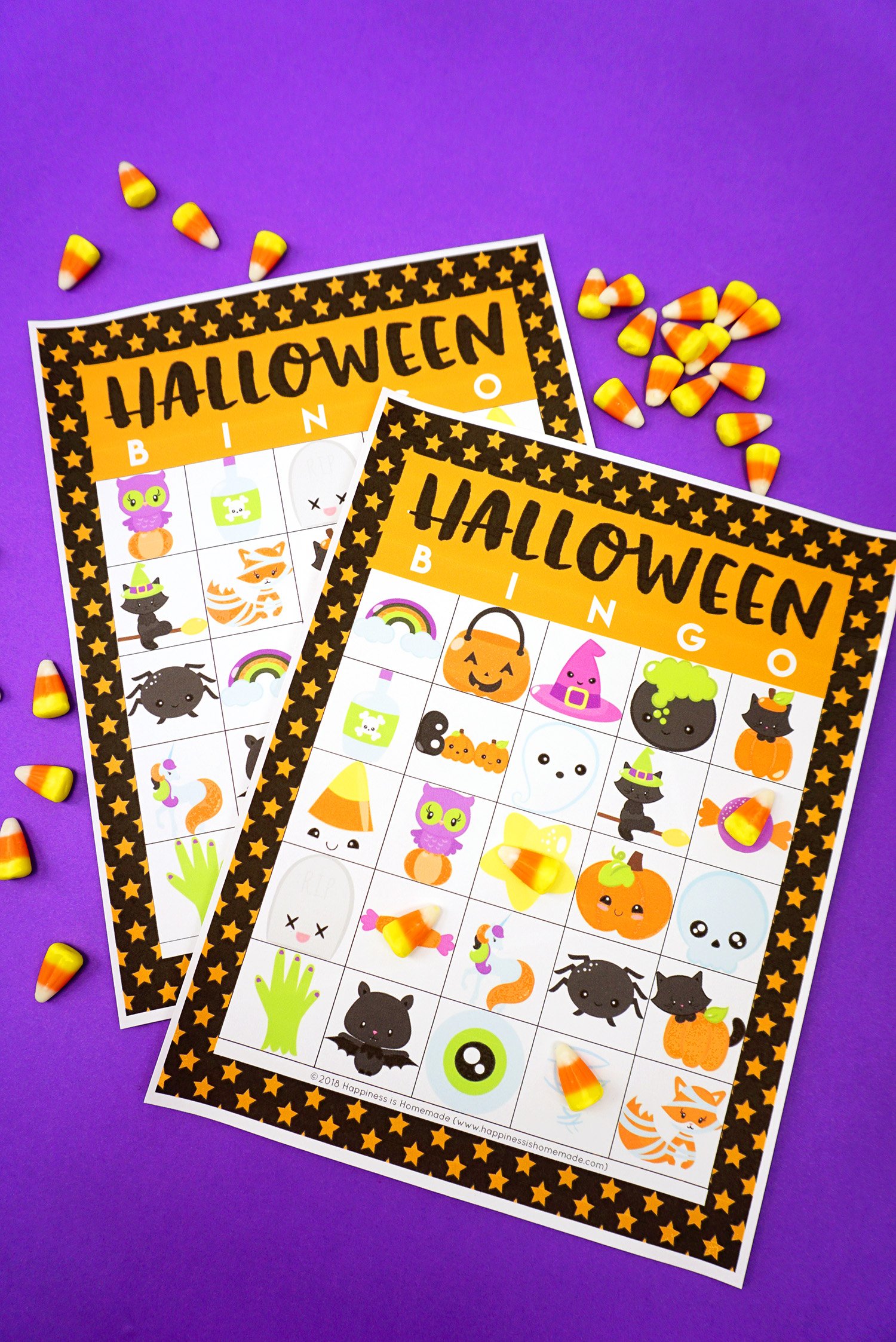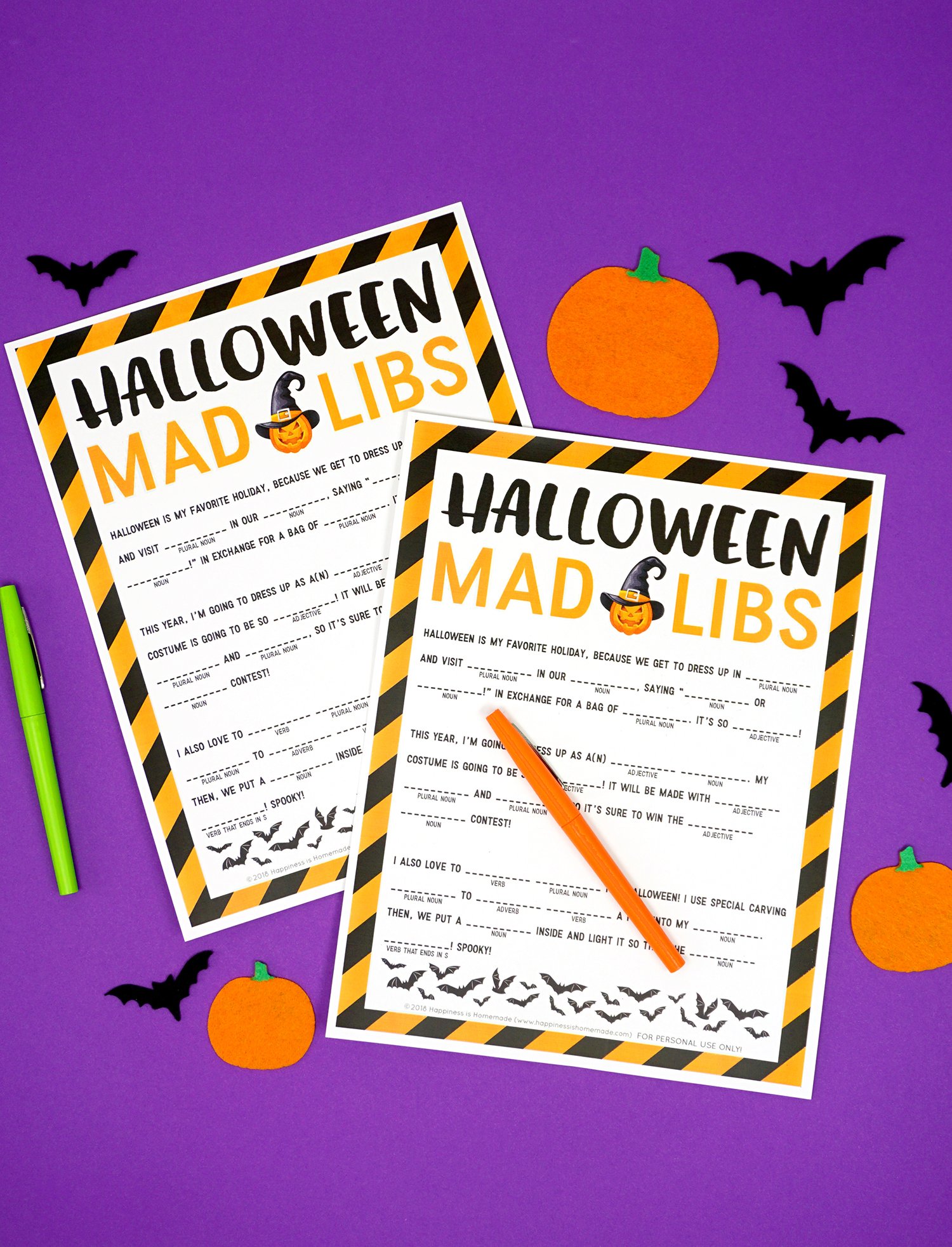 Don't Forget to Pin this Halloween Scavenger Hunt for Later!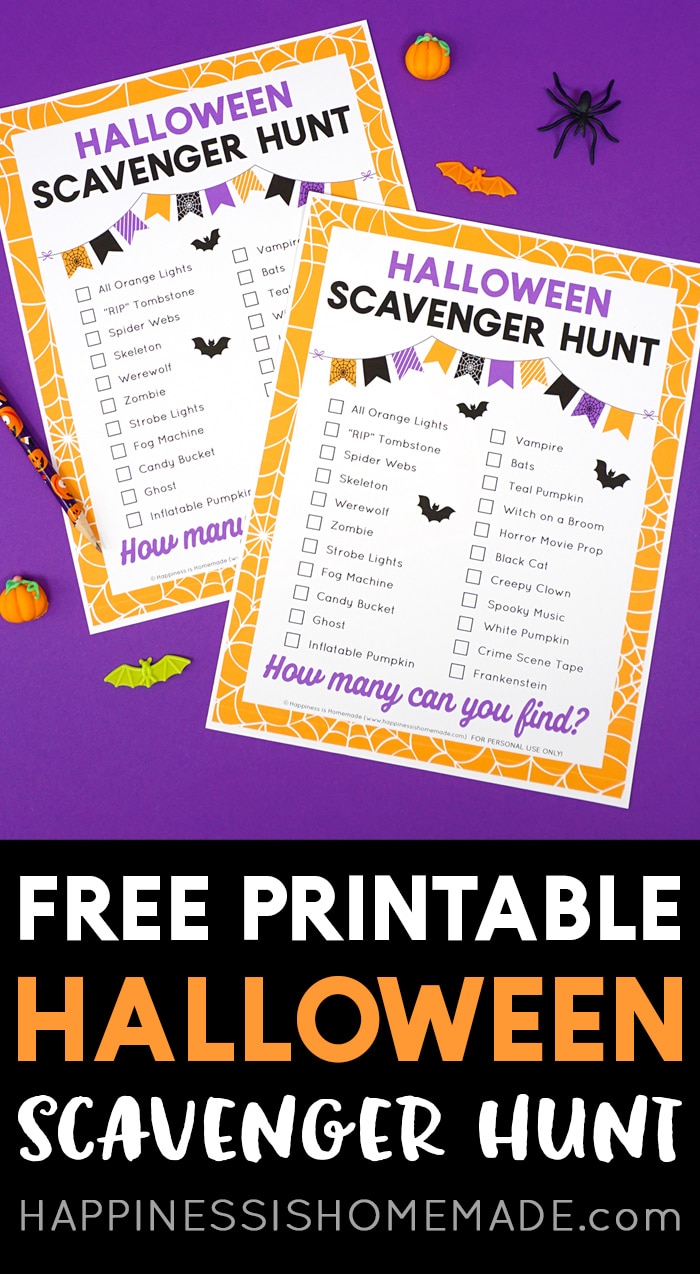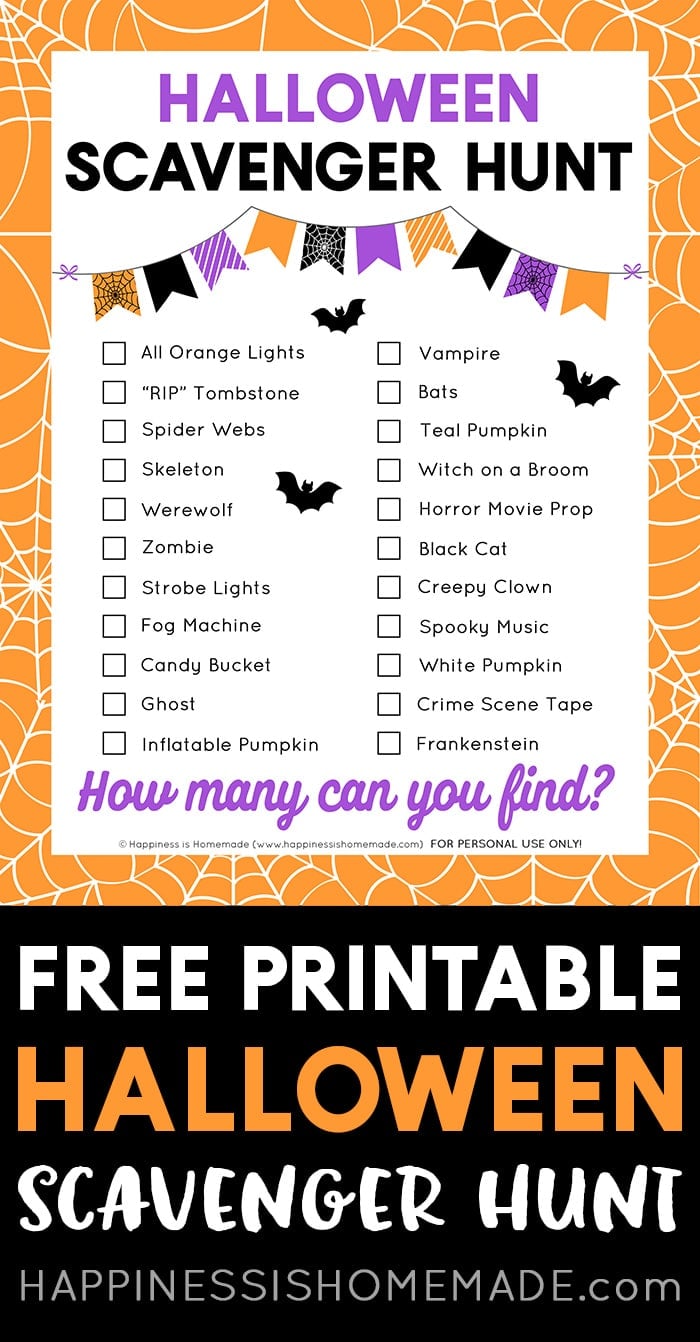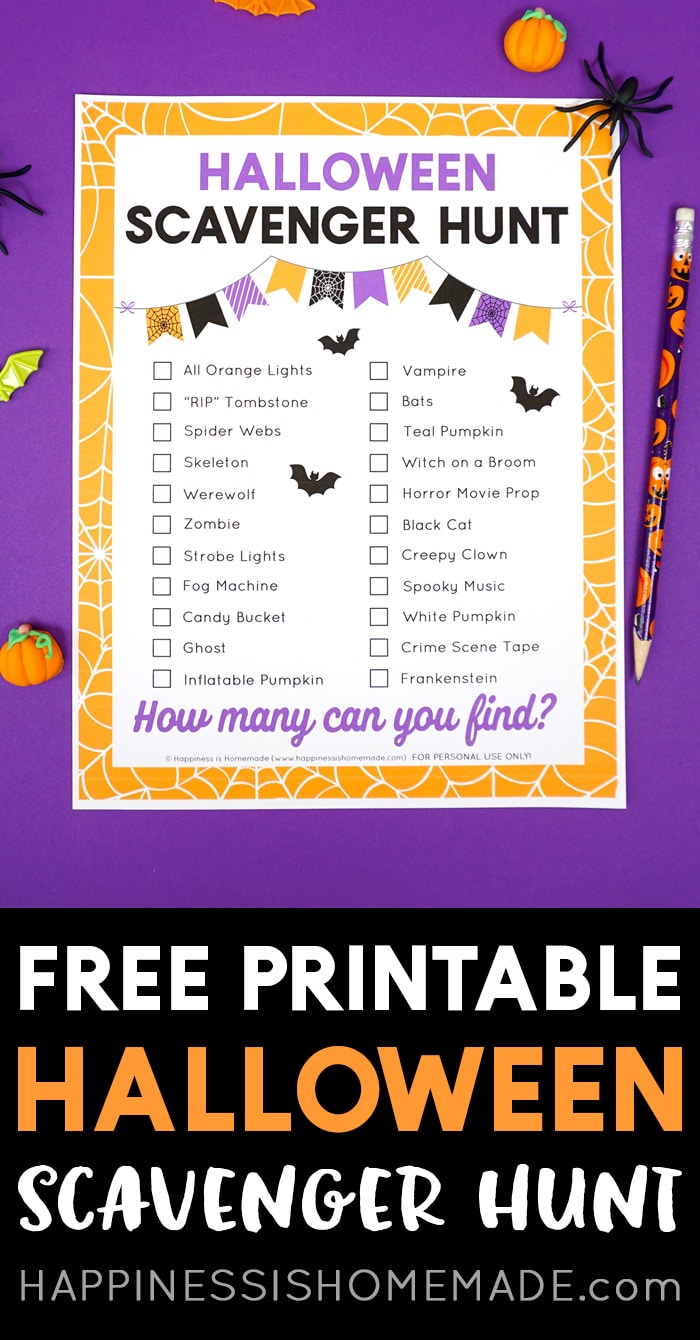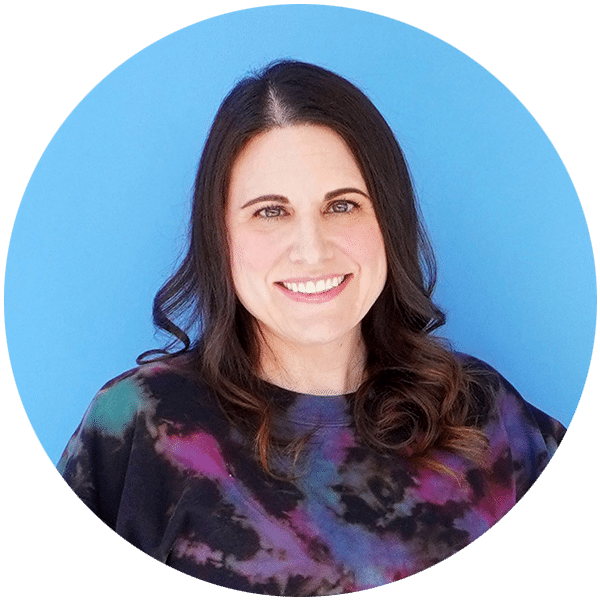 Heidi Kundin has captivated the hearts of millions with her colorful and inspiring approach to crafting, celebrations, and family fun. With over 15 years of experience, Heidi's website has become a must-visit destination for those seeking quick and easy creative ideas and last-minute solutions. Her warm personality shines through her posts, inviting readers to join her on a creative journey that's fun, rewarding, and achievable.