Homemade Microwave Puffy Paint
This post and its photos may contain affiliate links. As an Amazon associate I earn from qualifying purchases. If you make a purchase through these links, I may receive a small commission at no extra cost to you!
DIY paint that puffs up in the microwave? Sounds like a surefire hit to me! I saw this idea on
Mommy Labs
awhile ago and filed away for a rainy day. Today just happened to be the perfect combination of rain and bored kiddos, so I whipped up a batch – quick, easy, and SUPER fun!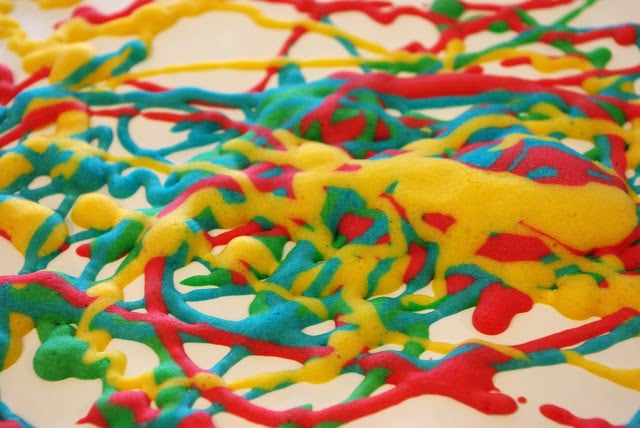 We started with one cup of flour and mixed in 3 teaspoons of baking powder, 1 teaspoon of salt and enough water to make it the consistency of pancake batter. We divided our mix into four parts and put them into snack size Ziploc baggies along with some food coloring. Part of the fun was squishing it all around to mix up the colors!
Rubber band the baggies like you would if you were icing a cake and snip off the teeniest little bit of the tip.
Paint away! When you're finished, pop the painting into the microwave for 30-45 seconds and watch the paint puff up and grow – such fun! I loved that it was completely dry out of the microwave so we didn't have to worry about any extra messes or accidents as our pile of paintings grew.
We made about ten paintings this morning, and we still have plenty of paint leftover so that Sawyer can have a chance to try it when he gets home from school too. Nothing beats cheap entertainment, especially with some fine motor skills practice and a built-in kitchen science lesson!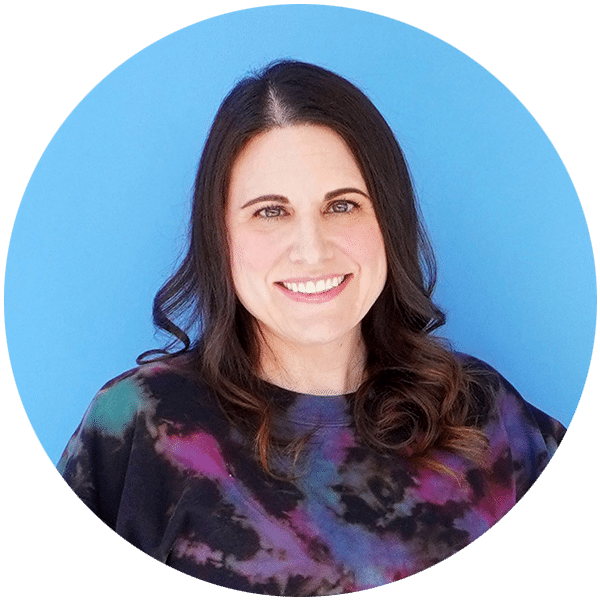 Heidi Kundin has captivated the hearts of millions with her colorful and inspiring approach to crafting, celebrations, and family fun. With over 15 years of experience, Heidi's website has become a must-visit destination for those seeking quick and easy creative ideas and last-minute solutions. Her warm personality shines through her posts, inviting readers to join her on a creative journey that's fun, rewarding, and achievable.