Homemade Peppermint Patty Recipe
This post and its photos may contain affiliate links. As an Amazon associate I earn from qualifying purchases. If you make a purchase through these links, I may receive a small commission at no extra cost to you!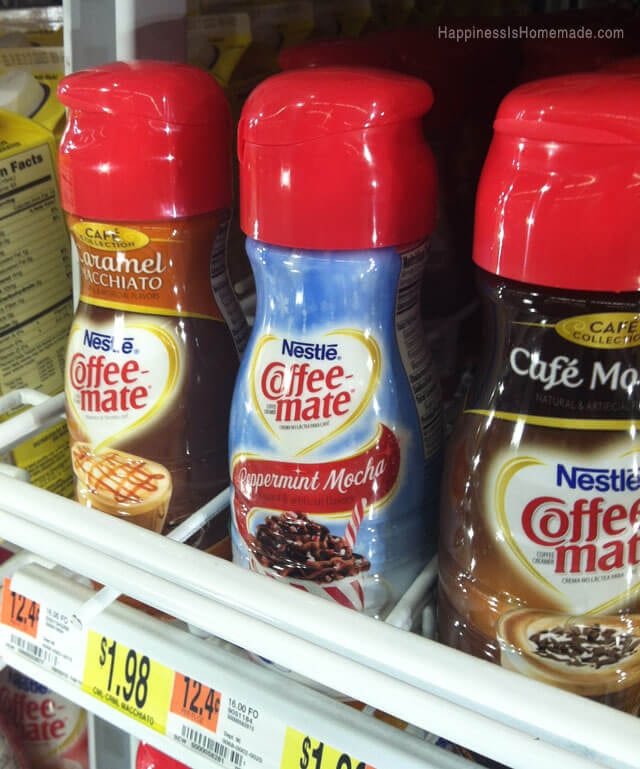 The other day as I was out grocery shopping at Walmart, I stopped at the refrigerated case to pick up some Nestle Coffee-mate French Vanilla creamer for my husband's daily coffee, and I spied a special holiday flavor – PEPPERMINT Mocha! YUM! My husband loves peppermint patties, and I had been wanting to create a homemade peppermint patty recipe for ages to do something special for him. I knew that the Peppermint Coffee-mate would be a great alternative to the too-sweet-for-me sweetened condensed milk that other recipes often call for.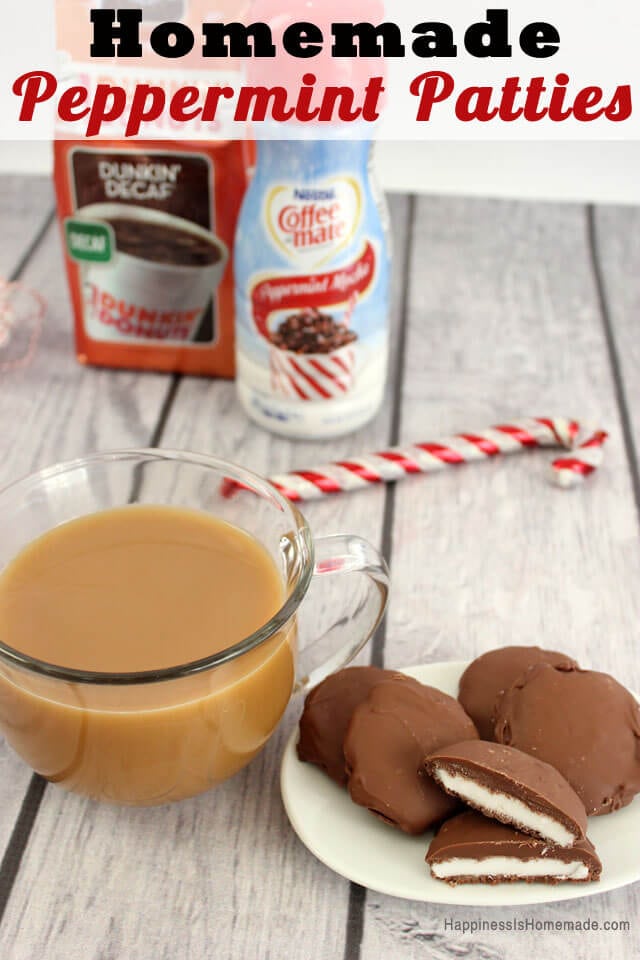 This holiday season has already been especially hectic, so it is extra nice to take a moment after the kids go to bed to sit down and connect with my husband as we chat about our day. These little moments are made even better with the addition of a warm cup of coffee and a specially made dessert! There's just something so wonderful about taking the time to create a recipe especially for the people that you love, and then finding the time to share it together. These little moments of connection remind me of the important things in my life and keep me from getting too stressed out and preoccupied with the holiday craziness.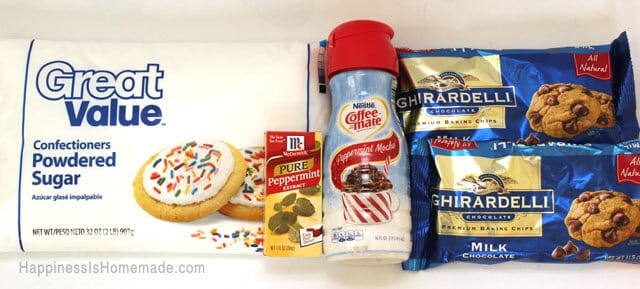 To make your own peppermint patties you will need:
5 cups confectioners (powdered) sugar
1/4 – 1/3 cup Peppermint Coffee-mate
1 tsp peppermint extract (optional, depending on taste preference)
2 cups chocolate chips (milk or dark chocolate)
1 tsp vegetable shortening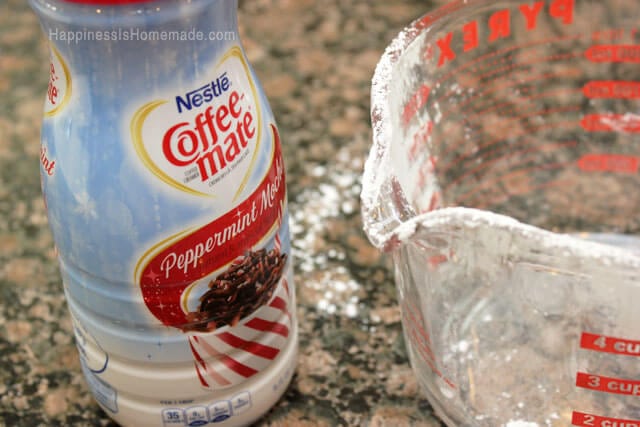 Peppermint Coffee-mate + powdered sugar = true love ♥
Mix together the powdered sugar and Peppermint Coffee-mate. The mixture should be the consistency of a very soft dough. Add more powdered sugar or creamer as needed to achieve the correct consistency. If desired, add up to 1 tsp of peppermint extract to intensify the peppermint flavor.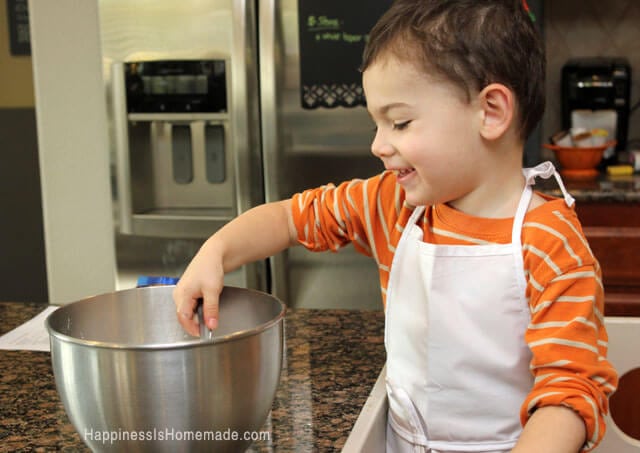 Bonus points for having a little extra help from your favorite munchkin! Simon and I had a blast making our peppermint patties together for Daddy, and the recipe is so simple that a three-year-old can make it (well, except the chocolate part! That step requires some adult assistance.).
Melt the chocolate chips and shortening in a microwave safe bowl. Microwave in 30 second increments, making sure to stir each time to avoid burning the chocolate. Roll a small ball of peppermint dough in your hands and use a spatula to flatten it to 1/8″ thick. Set the dough disc flat on a fork and dip it into the melted chocolate. Remove, and place on a sheet of parchment paper to cool completely.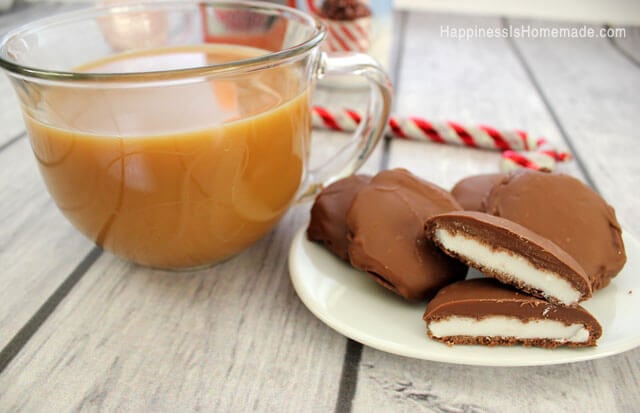 Enjoy with your favorite friend or family member and create a moment of connection of your own!
For more ways to use seasonal flavors of Coffee-mate, check out Live SoFab's Holiday Issue and the feature article about eight ways to build a holiday coffee bar!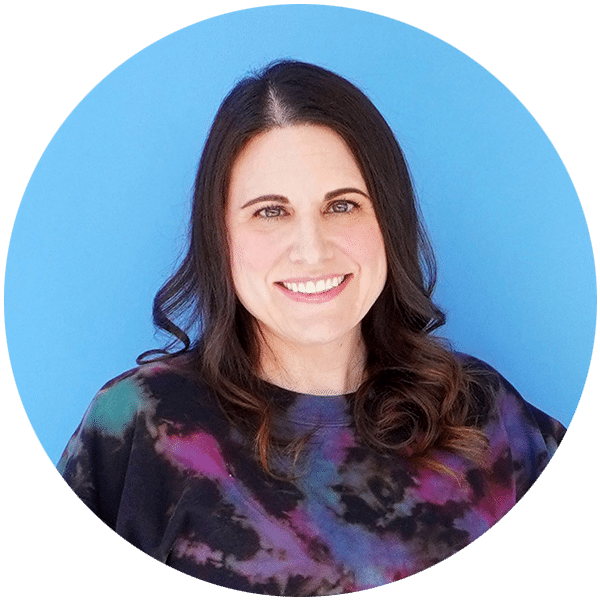 Heidi Kundin has captivated the hearts of millions with her colorful and inspiring approach to crafting, celebrations, and family fun. With over 15 years of experience, Heidi's website has become a must-visit destination for those seeking quick and easy creative ideas and last-minute solutions. Her warm personality shines through her posts, inviting readers to join her on a creative journey that's fun, rewarding, and achievable.