Mini M&M's Blondie Brownie Recipe
This post and its photos may contain affiliate links. As an Amazon associate I earn from qualifying purchases. If you make a purchase through these links, I may receive a small commission at no extra cost to you!
The other day I was cruising the aisles of my local Walmart when I saw this sign in the candy aisle – "Baking is Better with M. For great holiday baking recipes, visit BrightIdeas.com." I was immediately sucked in, and I really started to crave M&M blondies, my very favorite M&M baked goods recipe. I couldn't help it. Just look at that festive (and delicious!) little guy on the sign enticing me!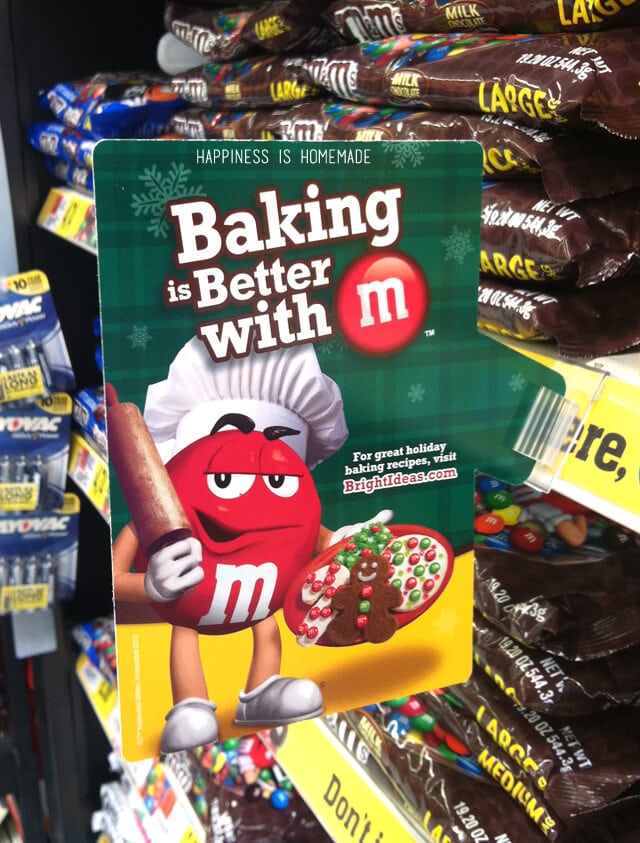 The hardest part was deciding which M&M's to choose from. Long gone are the days of just Plain M&M's and Peanut M&M's. Don't get me wrong, the classic flavors are still alive and kicking, but the selection has grown and expanded to include varieties like Peanut Butter, Pretzel, Dark Chocolate, Mint, Gingerbread and SO many more choices! (You can even download a coupon here while supplies last!)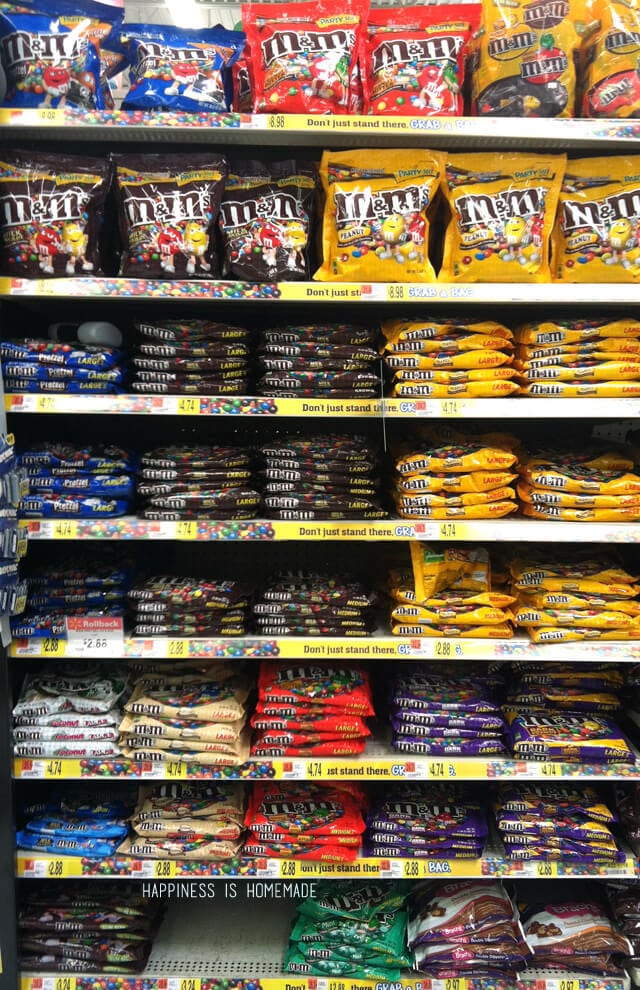 I decided to use Mini Plain M&M's for my blondies. They have the same great flavor as the classic version, but in a cute little mini size that's perfect for baked goods.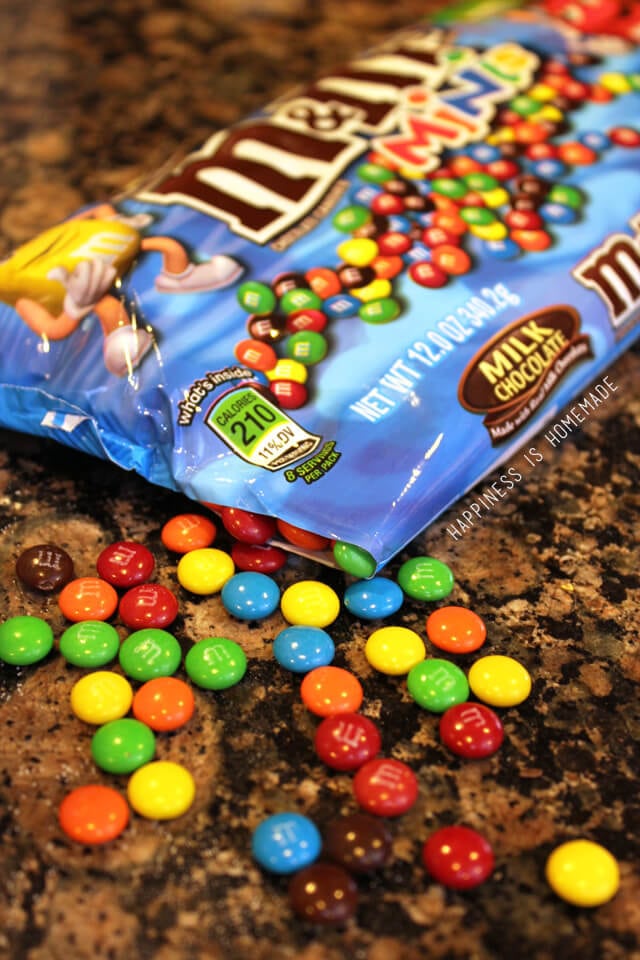 M&M's Blondie Brownie Recipe
1 -1/2 cups brown sugar, packed
1/2 cup (1 stick) of butter, softened
2 eggs
1 tsp. vanilla
1-3/4 cup flour
1/2 tsp. baking powder
1/2 tsp. salt
1/2 bag (6 oz.) of Mini M&M's milk chocolate candies + a small handful (keep handful separate)
Preheat oven to 325 degrees. In a large bowl, cream together the butter and brown sugar. Add eggs and vanilla and mix well.
In a small bowl, combine the flour, baking powder and salt. Add the dry ingredients to the wet ingredients and stir until well combined. Stir in Mini M&M's.
Spread mixture into a greased 8×8 baking pan.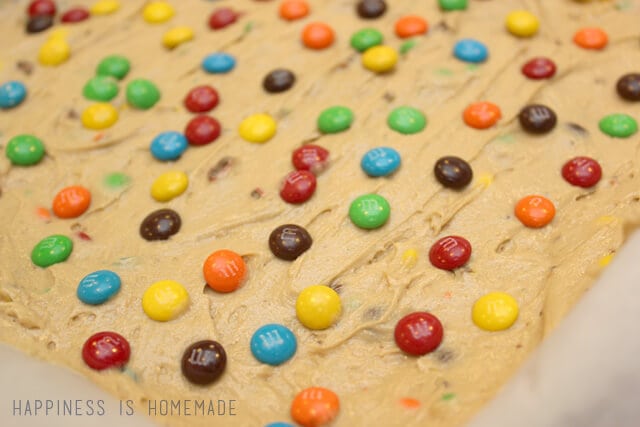 Sprinkle the top of the mixture with the remaining handful of M&M's. Bake for 20-24 minutes until a toothpick inserted neat the center comes out clean.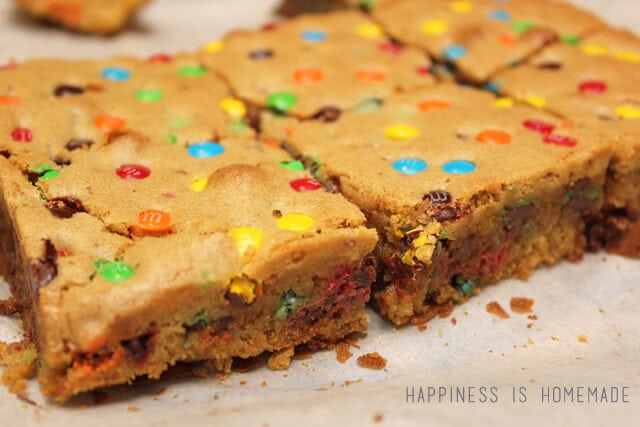 Allow to cool completely and then cut into bars.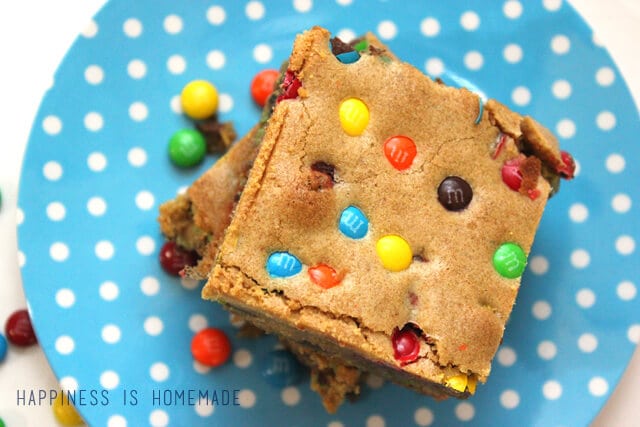 These are fabulous – chewy, moist and melt-in-your-mouth delicious! They're perfect for class or office party treats or bake sales, and they're sure to be a hit at your holiday parties as well!
Right now there is an awesome Baking is Better with M Pinterest Sweepstakes going on for M&M's
Pin for a chance to win one of three $250 Walmart gift cards! It's as easy as submitting your email and pinning an image. Simply complete the following steps:
1. Enter your email in the form below and click "Enter"
2. Pin the contest image to any of your own Pinterest boards
3. Visit the Baking with M Pinterest board and Re-Pin your favorites to enter https://www.pinterest.com/cbsocially/baking-with-mms/
Three (3) Winners will be selected at random – One (1) entry per person. Contest runs 12/06/13 – 12/31/13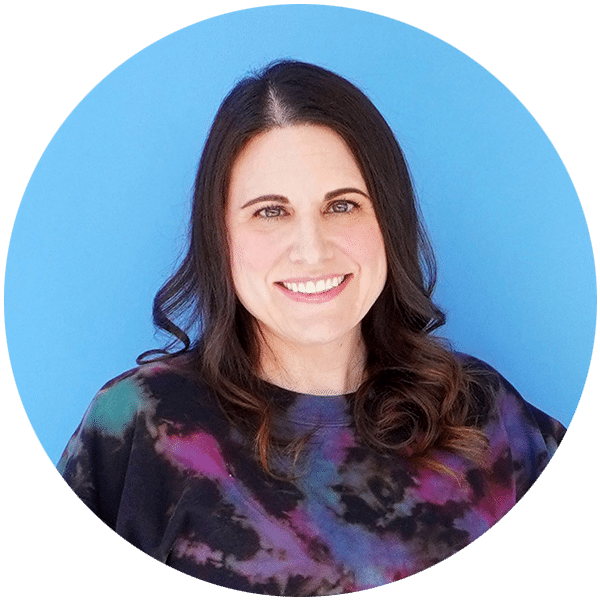 Heidi Kundin has captivated the hearts of millions with her colorful and inspiring approach to crafting, celebrations, and family fun. With over 15 years of experience, Heidi's website has become a must-visit destination for those seeking quick and easy creative ideas and last-minute solutions. Her warm personality shines through her posts, inviting readers to join her on a creative journey that's fun, rewarding, and achievable.