Valentine's Kids Craft: Tissue Paper Heart Wreath
This post and its photos may contain affiliate links. As an Amazon associate I earn from qualifying purchases. If you make a purchase through these links, I may receive a small commission at no extra cost to you!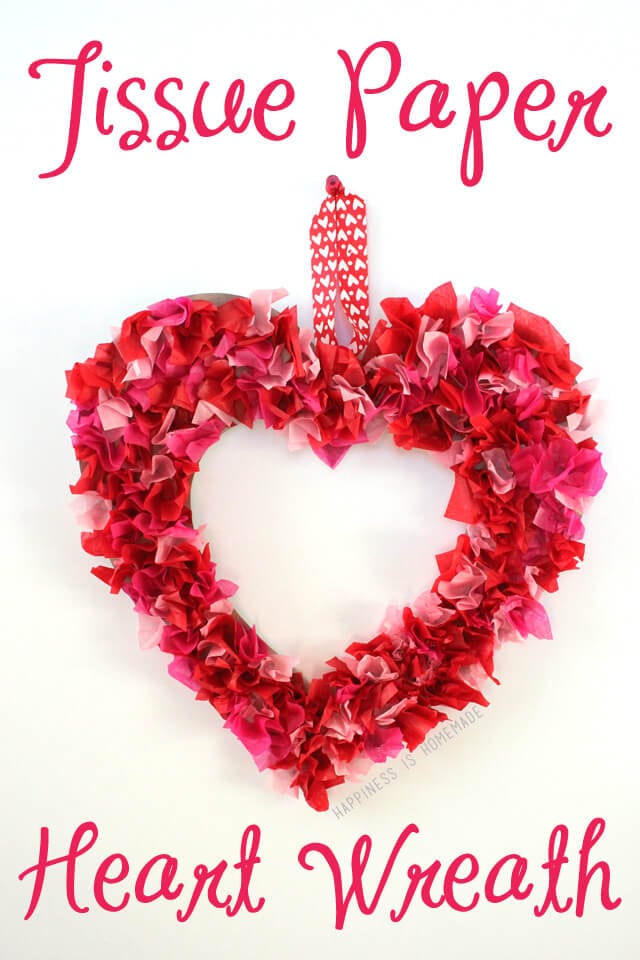 We officially started homeschooling this week, and so far it's been going really well. I'm sure that we're probably in the honeymoon phase of everything, but *knock on wood* so far, so good! I told the boys that we would be making at least two art and craft projects a week to go along with our art curriculum, and they were super excited…so excited that they immediately started begging, "Can we do one now? Please? Please? Please?!"
Ever since we made tissue paper wreaths at Christmas, the boys have been talking about making a Valentine's Day version, so I quickly gathered up some supplies and let them get creative.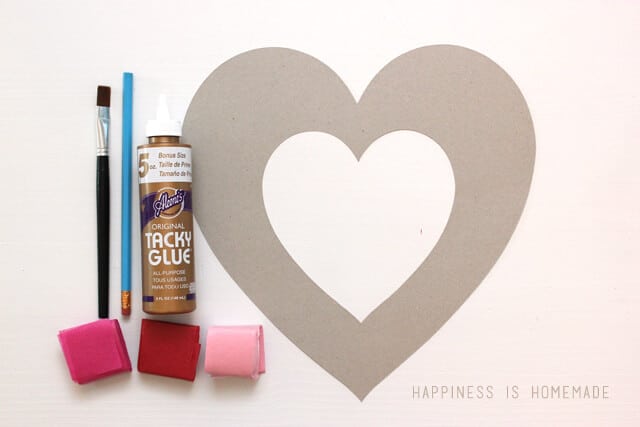 You Will Need:
Heart shaped wreath form – cut from recycled cereal box or chipboard
Lots and LOTS of red and pink tissue paper squares
White glue
Paint brush
Pencil with eraser
Ribbon or string for hanging
Embellishments – pom poms, sequins, etc. (optional)
Use the paintbrush to spread a small amount of white glue on to a section of the wreath (work on about 1/6 of the wreath at a time). Place the eraser side of the pencil into the center of a tissue paper square, and use the eraser to help place your squares on to the wreath form. Continue to work section by section until the entire wreath form is full and covered.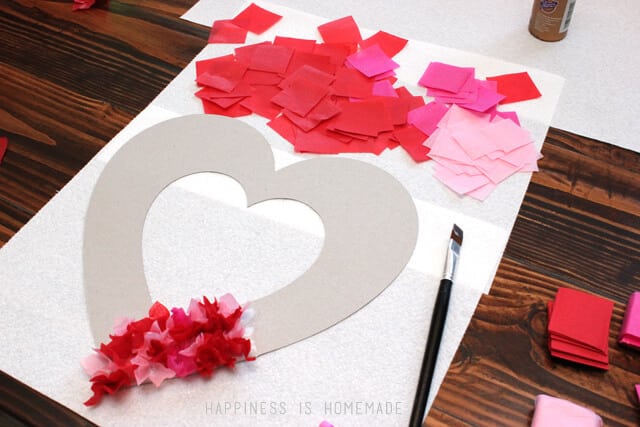 Depending on the patience level of your children, you may have to take a break or two and come back to your project later. This heart wreath took about a full 40 minutes to cover, so we broke it up into two different crafting sessions.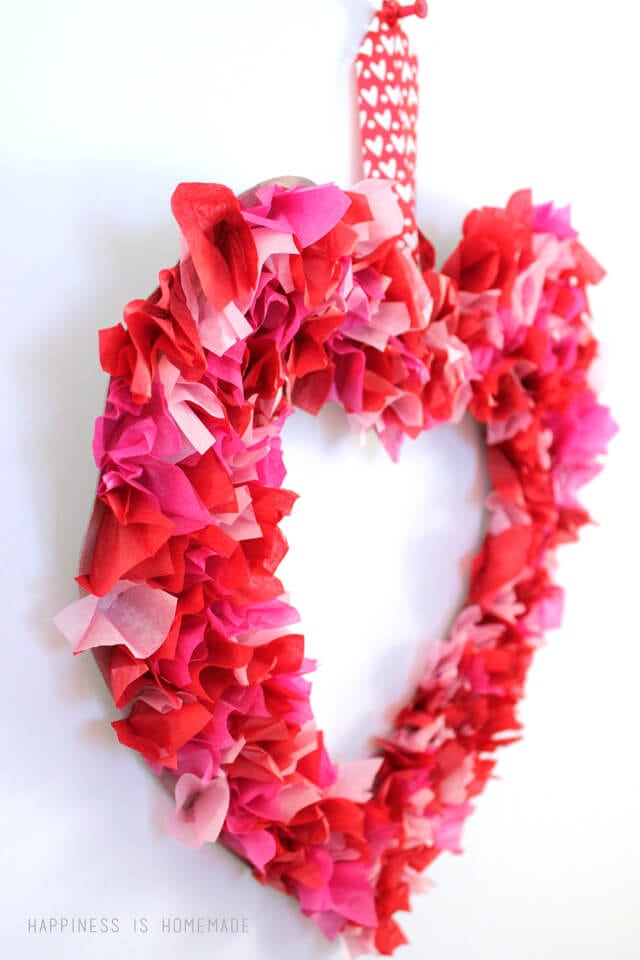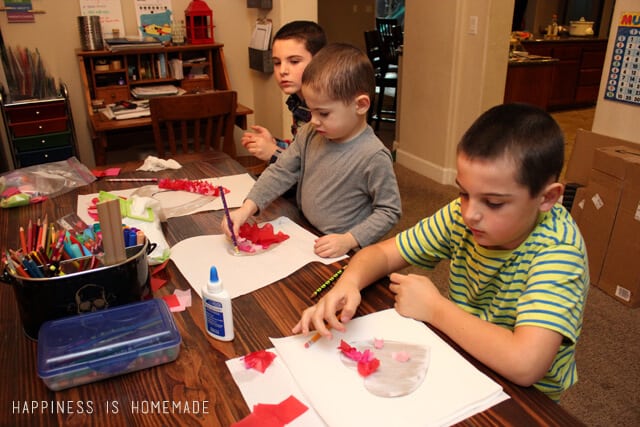 Another alternative is to decorate the small heart (cut from the center of your wreath form) instead. It doesn't take nearly as long to complete, so it's perfect for younger or less patient crafters. (Keepin' it real with my messy desk and that big ole stack of Amazon boxes here ha!)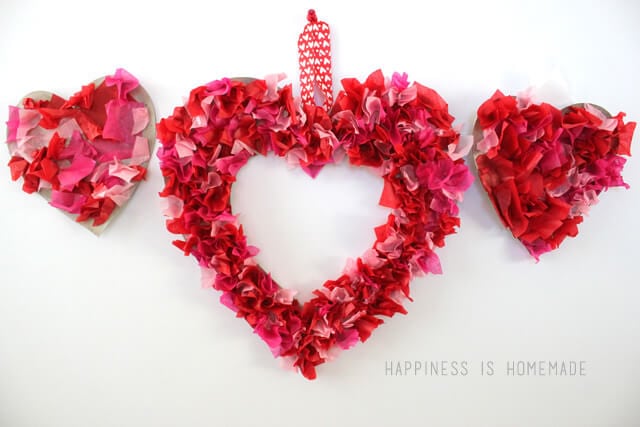 For more fun kid-friendly Valentine's Day crafts, check out our Conversation Heart Photo Frames and Candy Heart Tree Art!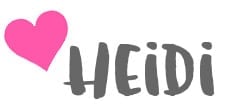 WANT MORE VALENTINE'S DAY GAMES & ACTIVITIES? GRAB OUR MEGA BUNDLE ON SALE NOW!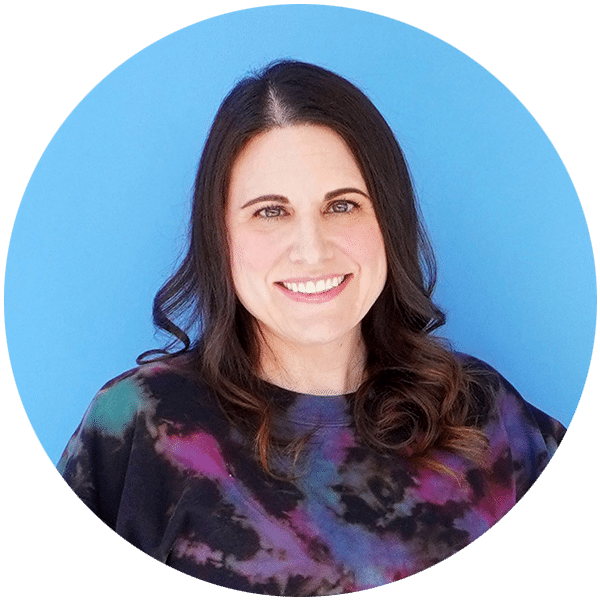 Heidi Kundin has captivated the hearts of millions with her colorful and inspiring approach to crafting, celebrations, and family fun. With over 15 years of experience, Heidi's website has become a must-visit destination for those seeking quick and easy creative ideas and last-minute solutions. Her warm personality shines through her posts, inviting readers to join her on a creative journey that's fun, rewarding, and achievable.