Vintage Sheet & Lace Doily Wall Hanging
This post and its photos may contain affiliate links. As an Amazon associate I earn from qualifying purchases. If you make a purchase through these links, I may receive a small commission at no extra cost to you!
This lovely hoop art wall hanging is made from an embroidery hoop, vintage sheets, a doily and lots of pretty lace. It's a gorgeous project that's super easy to make!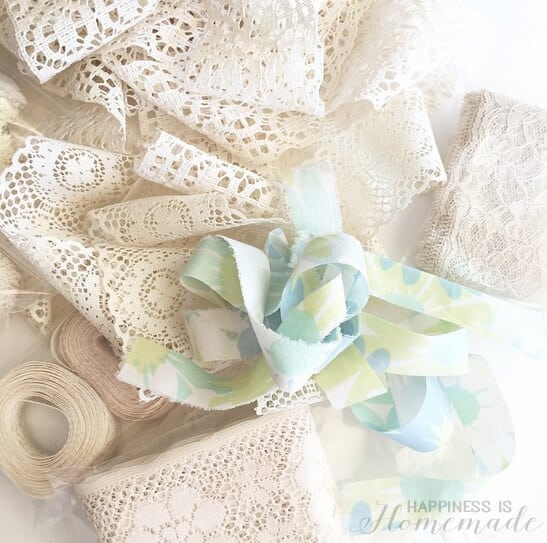 If you follow me on Instagram, you may have seen the teaser photo that I posted for this project last week. No one knew exactly what I was making, but since it involved strips of vintage sheets and lots of cream lace, everyone was excited to see what it was!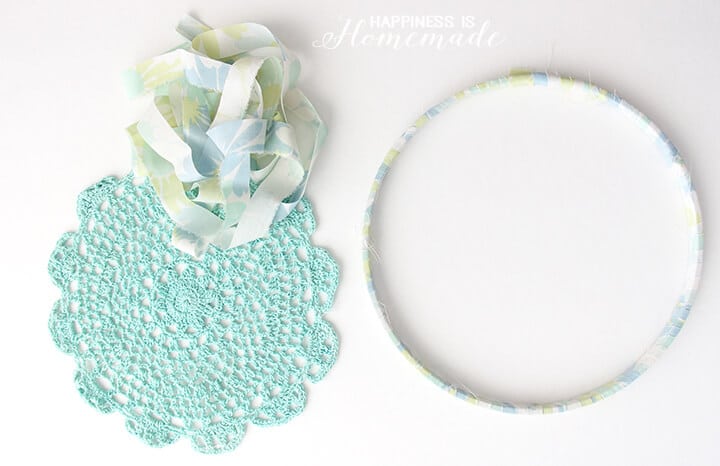 The only other supplies that I needed for this project were a colorful doily (if you can't find a pretty doily in your favorite color, 100% cotton doilies are easy to dye!), an embroidery hoop, and a few dabs of hot glue. I used only the inside ring of the embroidery hoop, and I used the hot glue to wrap the hoop with strips of vintage sheets.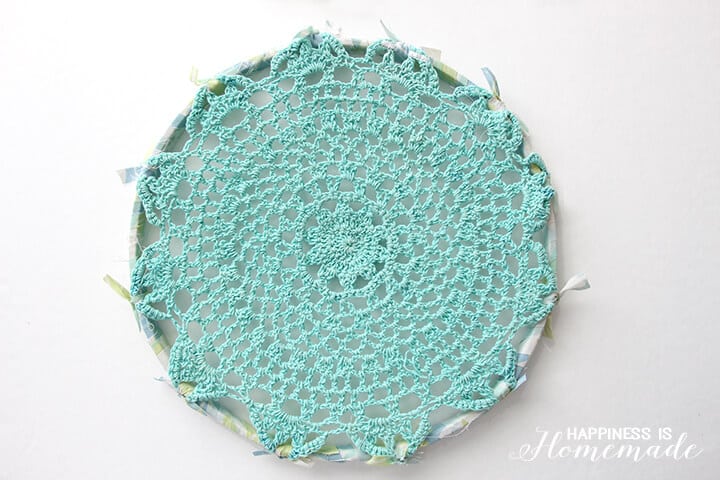 I used more strips of vintage sheet fabric to tie the doily to the hoop.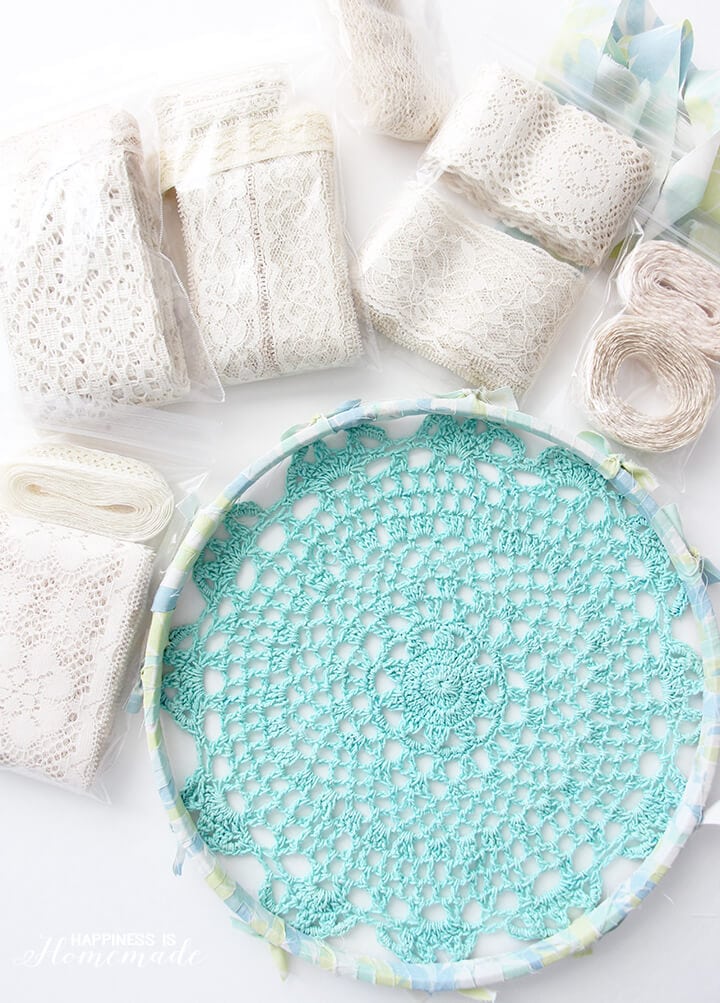 I recently bought a bunch of cream colored lace from my friend Michele at The Scrap Shoppe, and it was perfect for this project!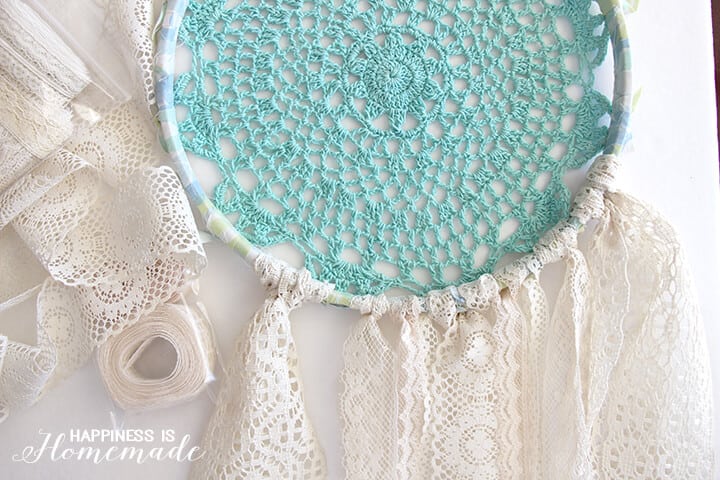 I tied strips of the lace on to the bottom portion of the hoop, and then trimmed the ends so that they were different varied lengths.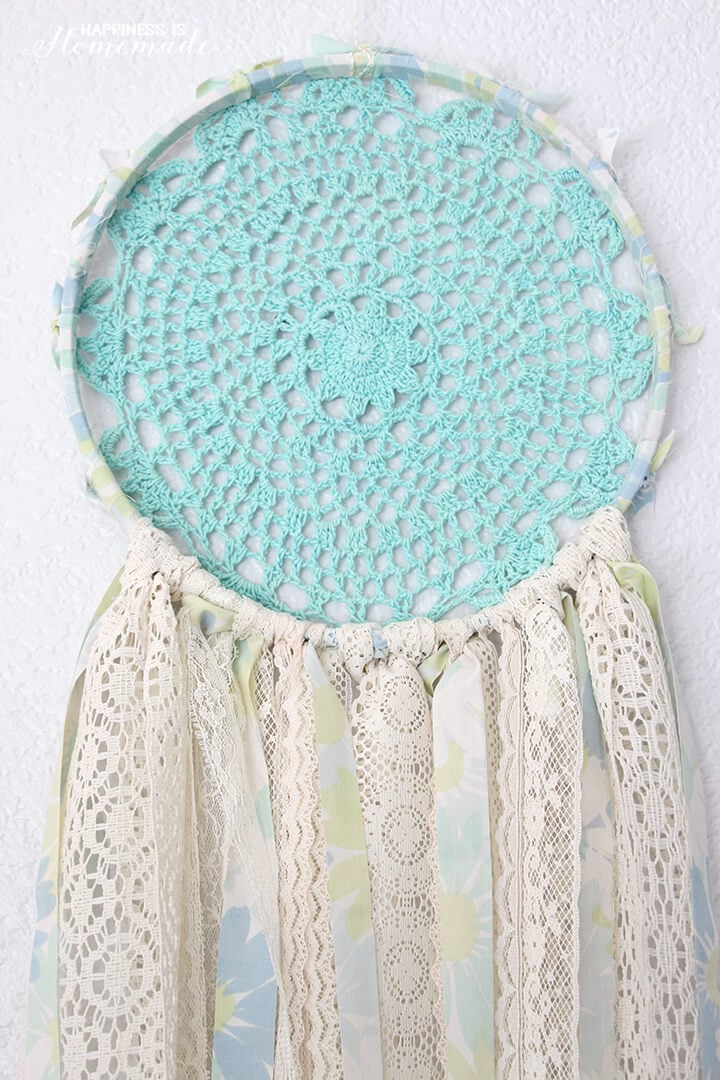 I added a few of the remaining vintage sheet strips in with the lace as well, just to give it a bit more color.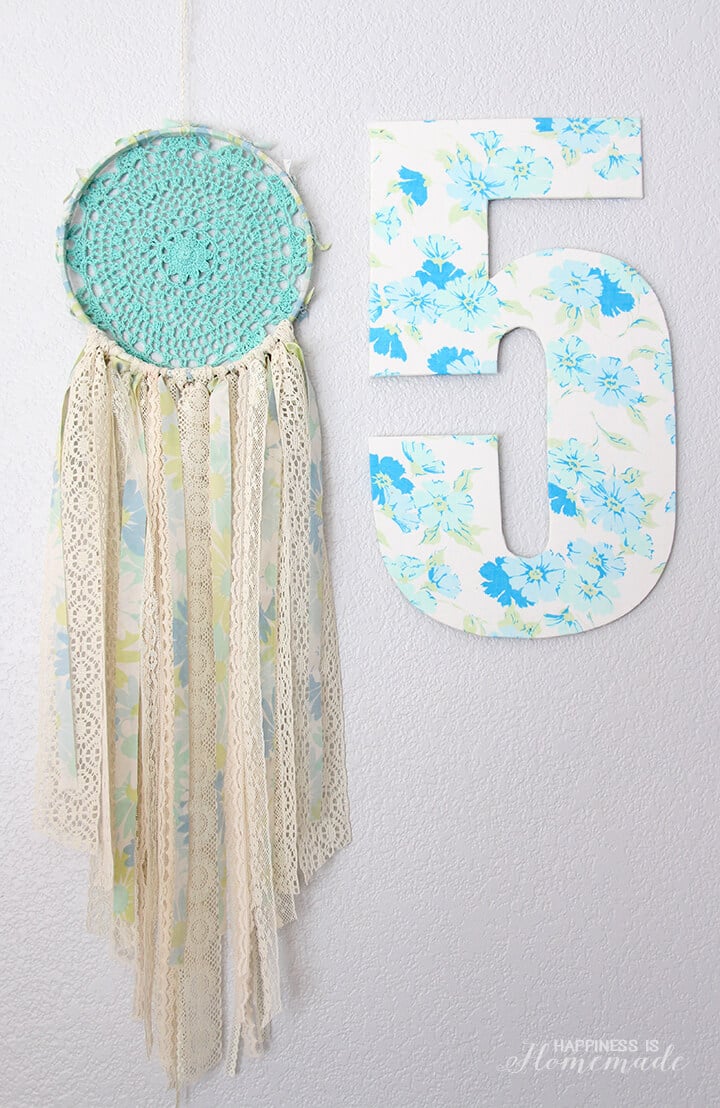 I really love the way it turned out! It looks right at home in my master bedroom next to my vintage sheet headboard and my vintage sheet #5!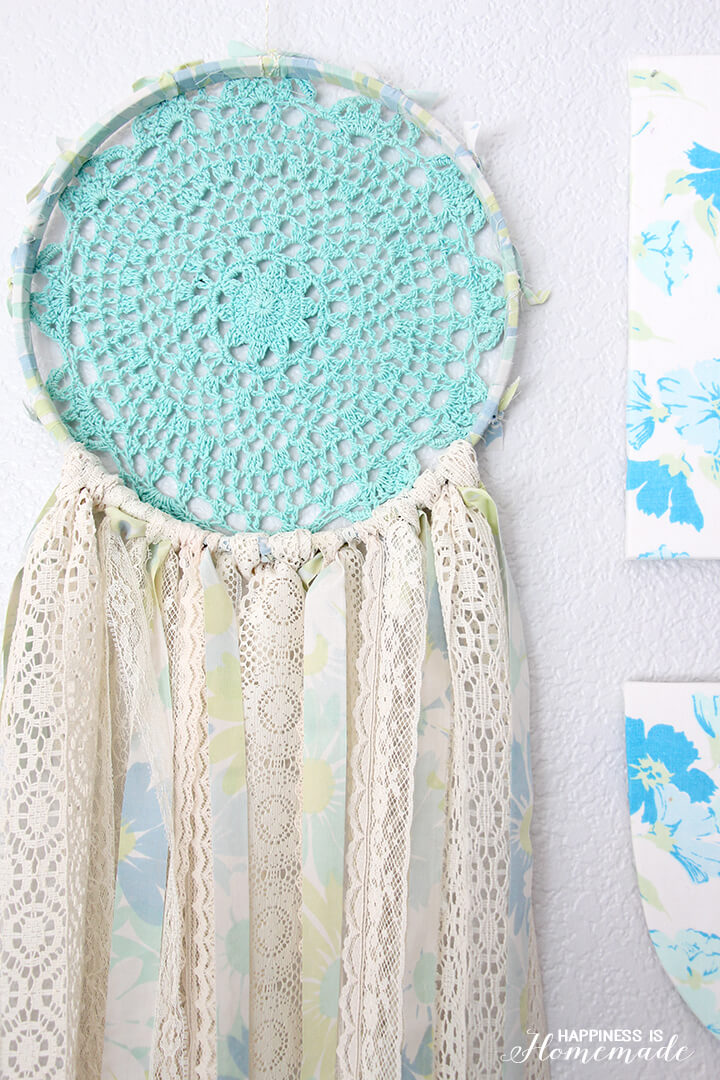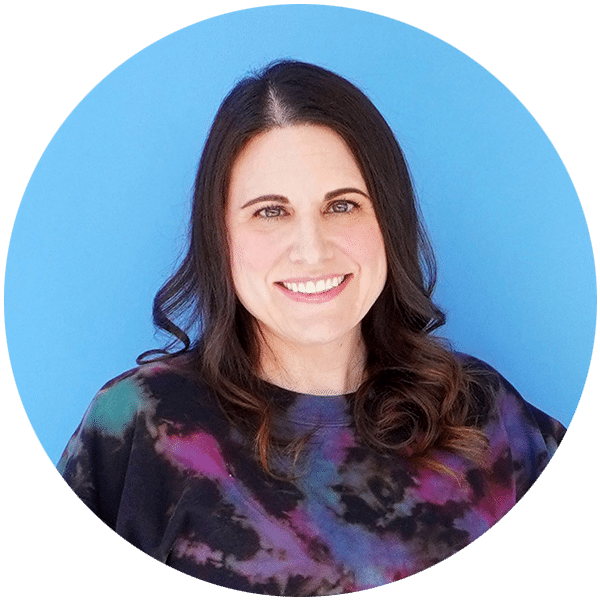 Heidi Kundin has captivated the hearts of millions with her colorful and inspiring approach to crafting, celebrations, and family fun. With over 15 years of experience, Heidi's website has become a must-visit destination for those seeking quick and easy creative ideas and last-minute solutions. Her warm personality shines through her posts, inviting readers to join her on a creative journey that's fun, rewarding, and achievable.