Lake Shasta Caverns Tour – Redding, CA
This post and its photos may contain affiliate links. As an Amazon associate I earn from qualifying purchases. If you make a purchase through these links, I may receive a small commission at no extra cost to you!
The Lake Shasta Caverns Tour is an extraordinary geological experience! Explore 250 million year old limestone caverns at Lake Shasta Caverns, a National Natural Landmark in Redding, California. Tour includes a scenic boat ride across the McCloud arm of Lake Shasta!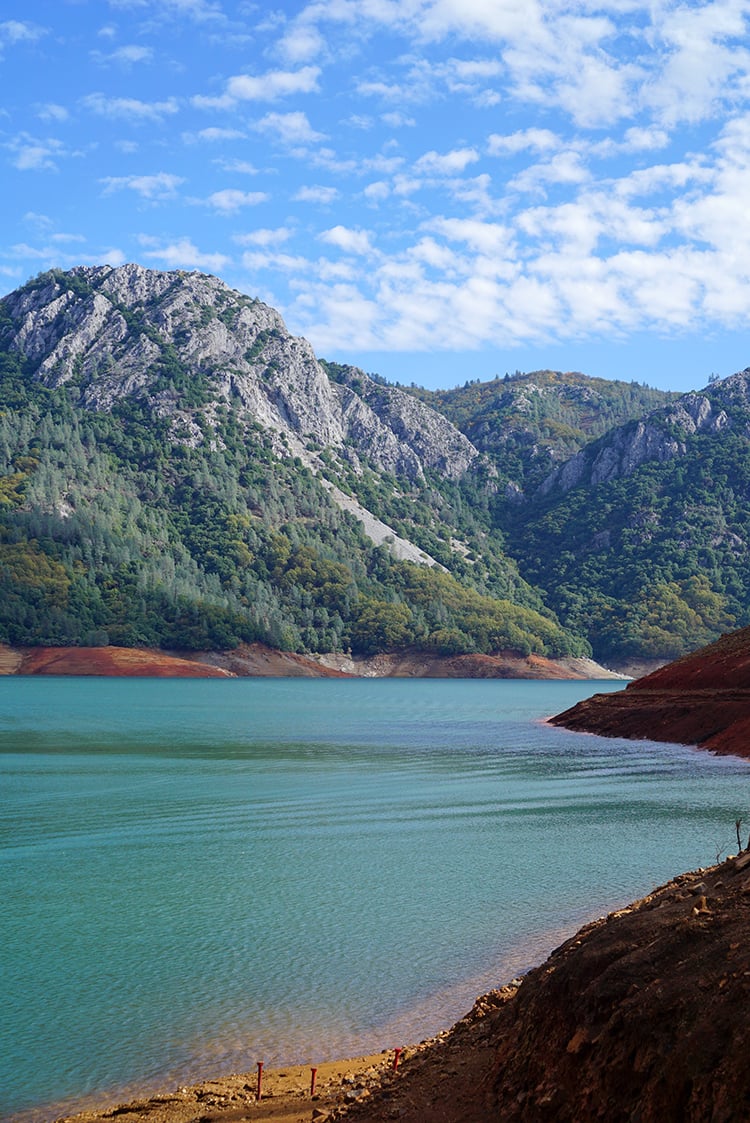 Lake Shasta Caverns is located in Lakehead, California (near Redding, CA) on the McCloud arm of Lake Shasta. The caverns were created over 250 million years ago by flowing water, and they were designated a National Natural Landmark in 2012. The caverns are only accessible via The Lake Shasta Caverns tour which includes a boat ride across Lake Shasta and a bus ride up the mountain to the entrance of the caverns. It truly is a must-do experience for anyone visiting the area!
Psst…if you take a peek at that photo above, you'll notice a section towards the center that is devoid of any trees or vegetation. If you follow that line up the mountain, the top of it is where you'll find Lake Shasta Caverns!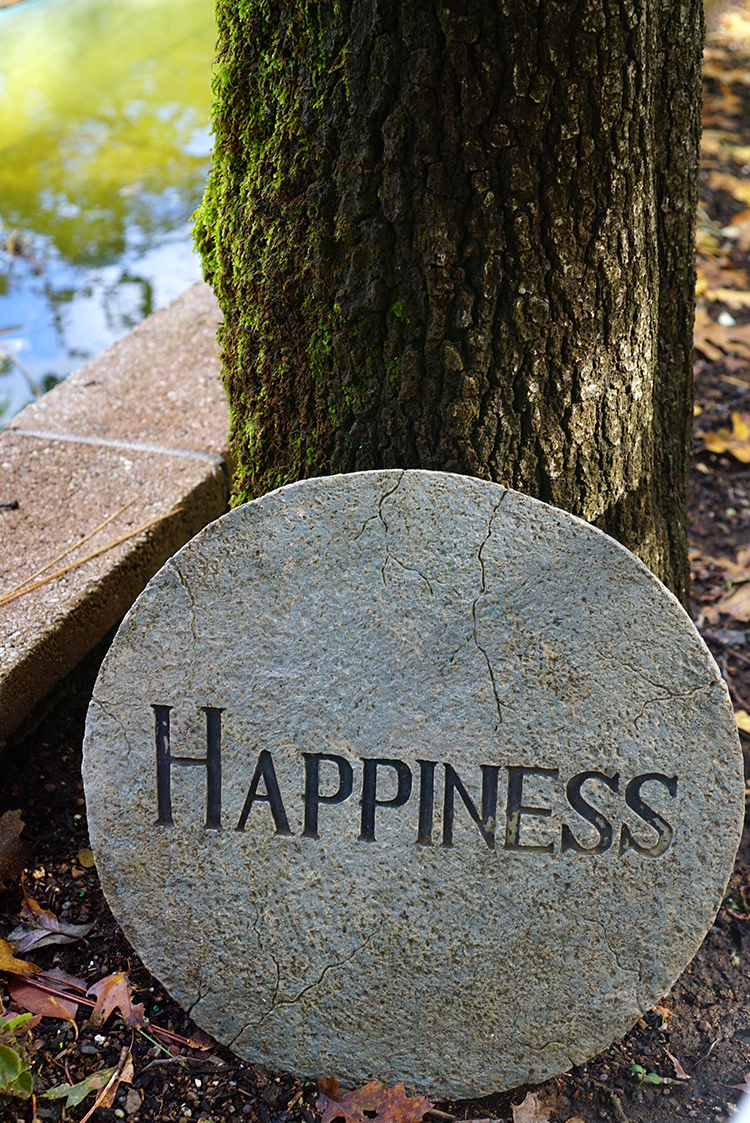 We visited Lake Shasta Caverns right after a heavy rainstorm had occurred, so the interior of the caverns was very wet. The Lake Shasta Caverns tour is generally recommended for all ages, provided that you are able to walk and climb MANY steps since the caverns include over 600 steps that will be traversed during the tour; however, I would suggest the tour for children ages 8+ if you are visiting during the rainy season because the caverns were quite slippery and more difficult to navigate when they are wet. Wear sturdy shoes and a hooded shirt or hat to keep the dripping water off of your head. The interior of the caverns is a constant 58-degree temperature, but the 95% humidity inside makes it feel more like 68-70 degrees.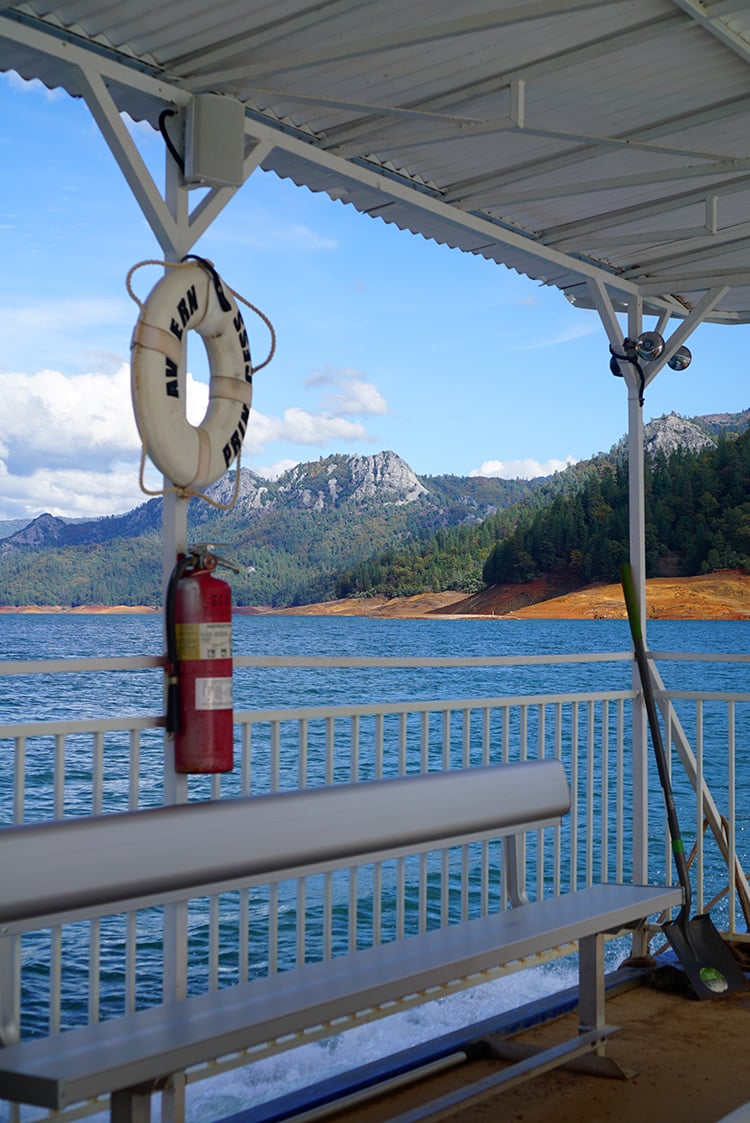 After purchasing your Lake Shasta Caverns tour tickets, you will be directed to a dock where you will embark upon a 10-minute boat ride across Lake Shasta. The views are absolutely gorgeous, and I found myself wishing that the boat ride had been even longer!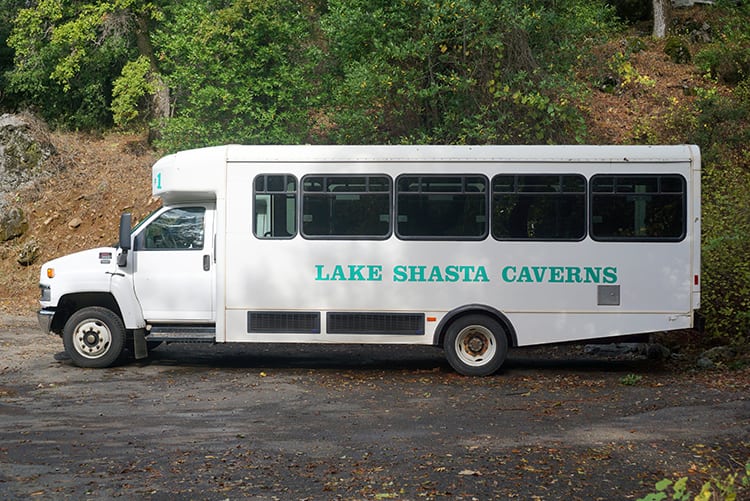 After you depart the boat, you will then take a 10-minute shuttle bus ride up to the entrance of the caves. Warning: this is a very steep switchback drive that will take you up over 800 feet in elevation over the course of a single mile, so if you have a fear of heights like I do, you may want to keep your eyes on the mountain side of the road! If heights don't bother you, you'll get some incredibly awesome views of Lake Shasta during the ride!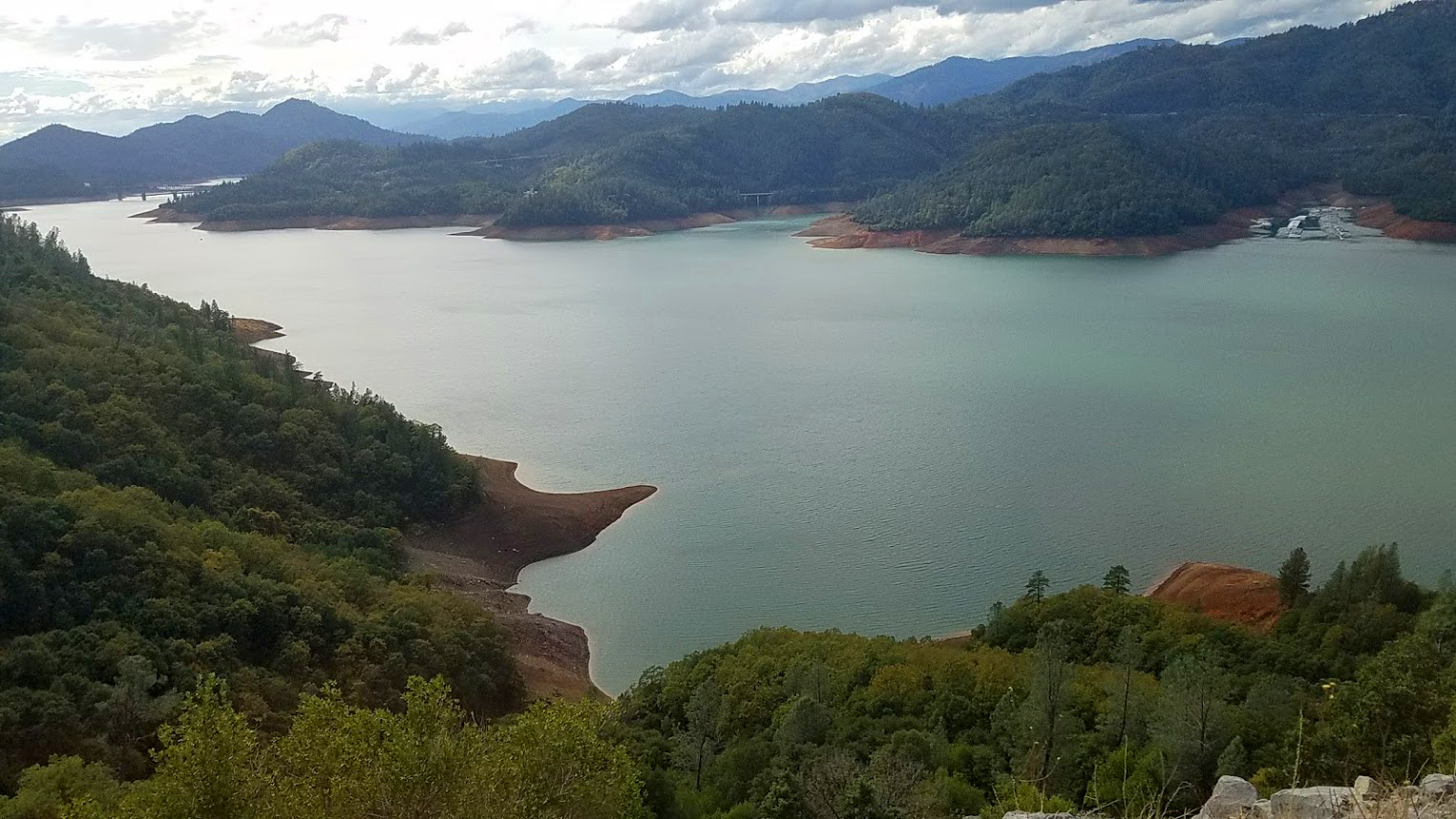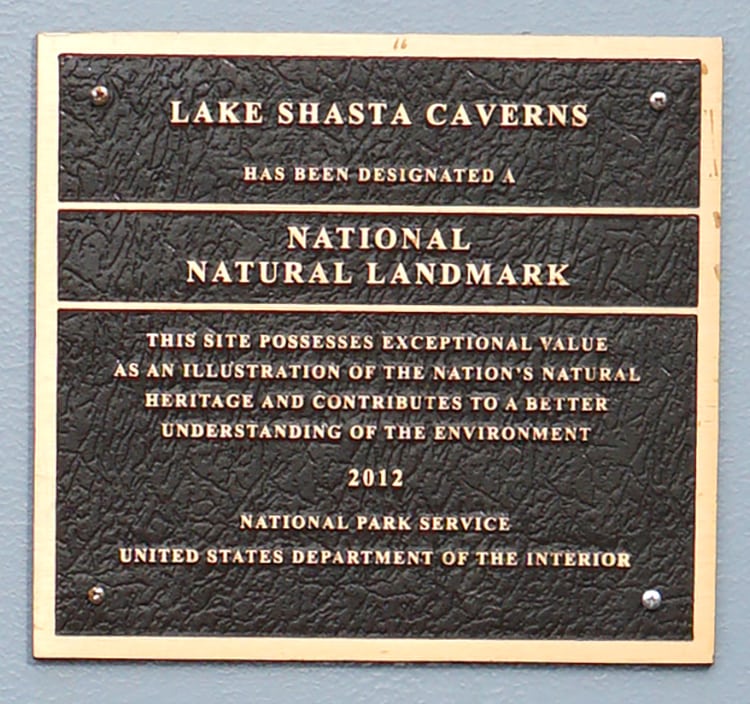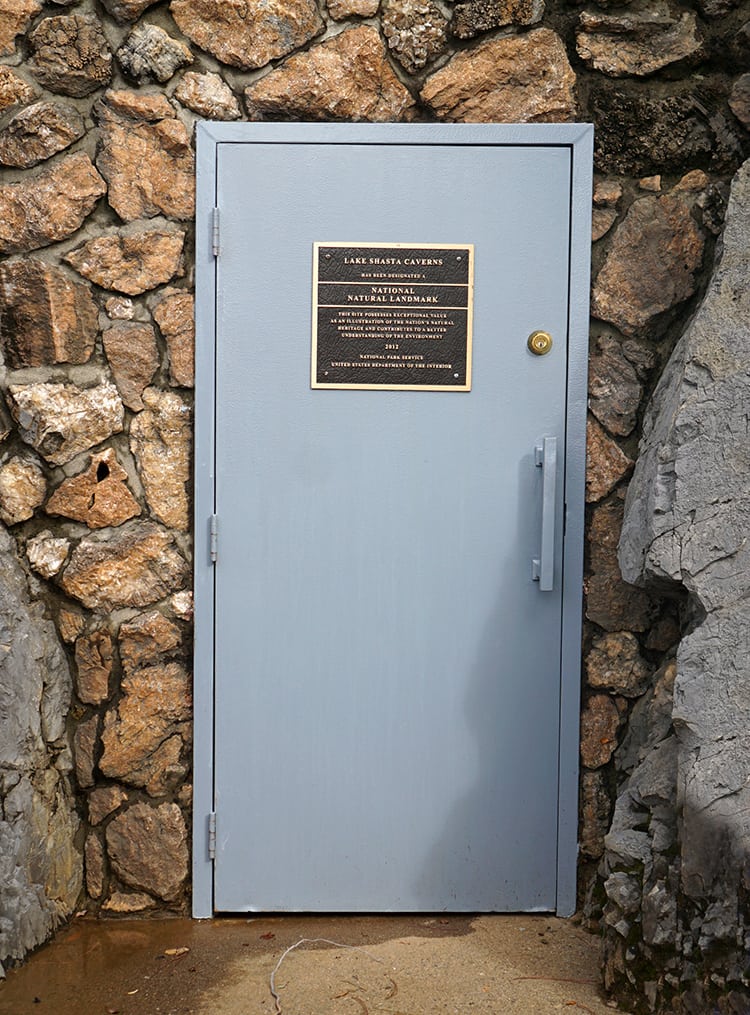 I wasn't sure what to expect at the top, but the entrance to the caverns is just a standard heavy metal door set into the face of the mountain. Little did I know that stepping inside of that door would be like stepping into another world! According to our tour guide, there is one other way into the caverns, but it requires a treacherous climb and ends with a nearly impassable narrow section that leads into the caverns.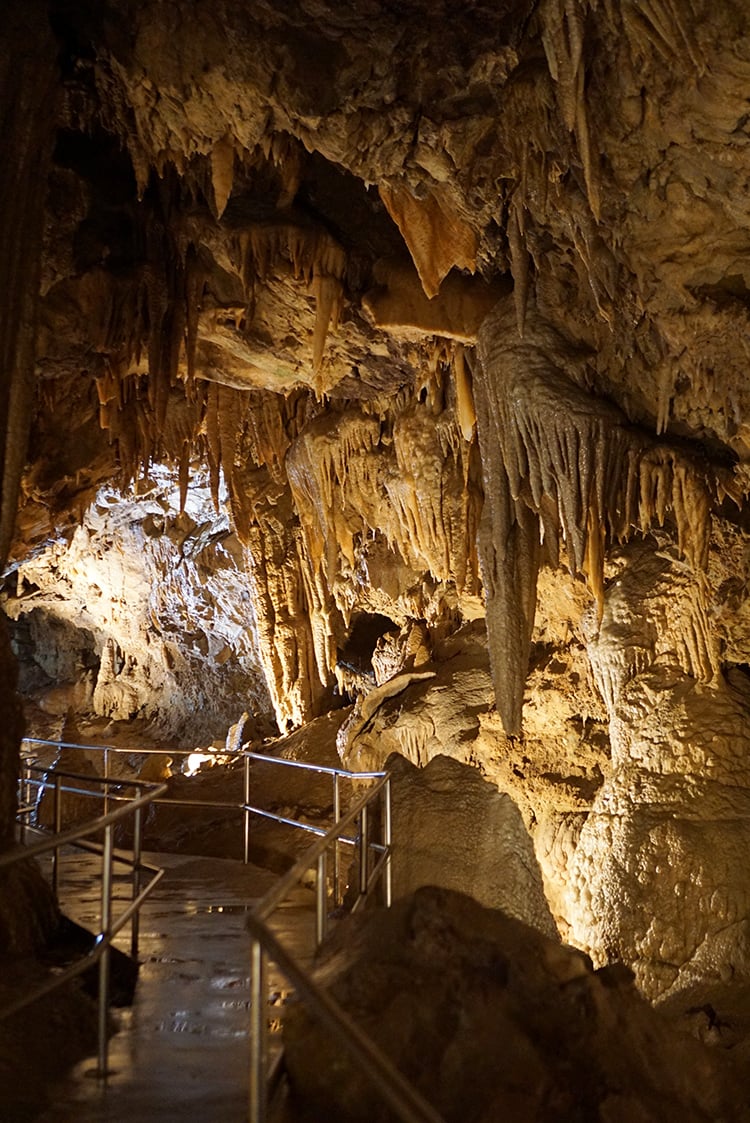 Stepping inside the cavern door was like crossing the threshold into an alien planet…and it was INCREDIBLE! The caverns are made entirely of limestone and visiting there right after a rainstorm, you were clearly able to see how water played the major role in developing these breathtaking natural formations.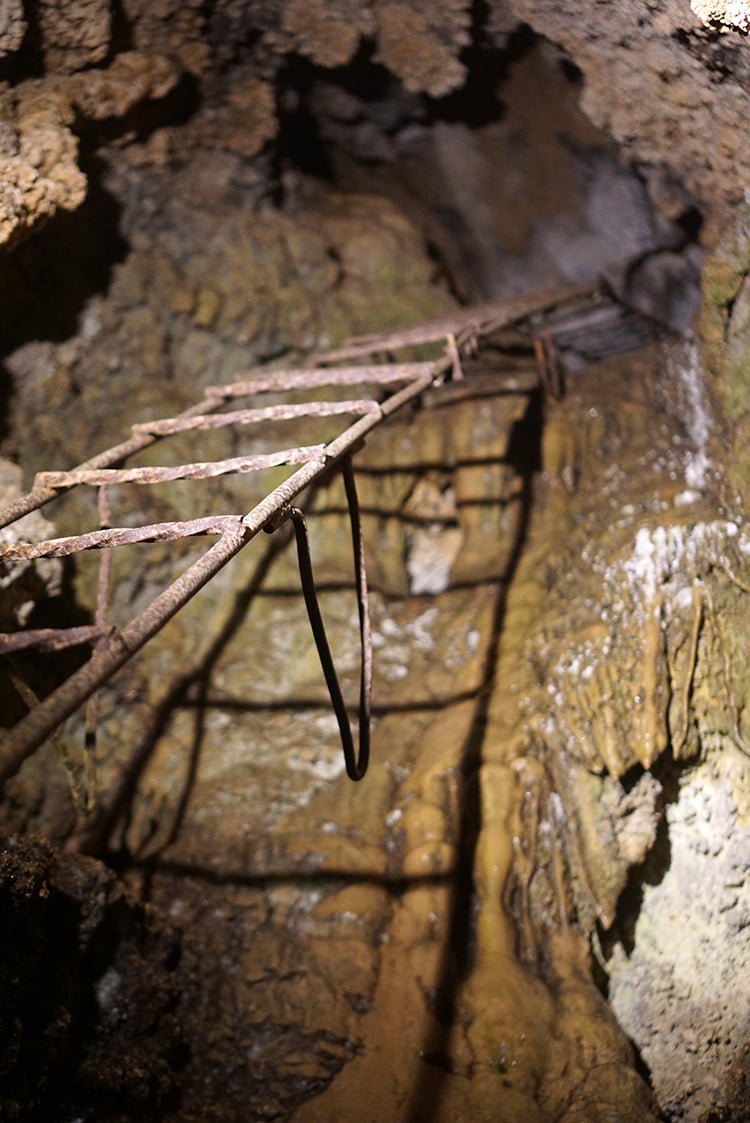 Remember that second entrance that I mentioned? This is it! This entrance is how James A. Richardson, a local fishery worker, first discovered the caverns in 1878, and it was used as the main entrance until the 1960s when the caverns were opened to the public and the current entry door was established.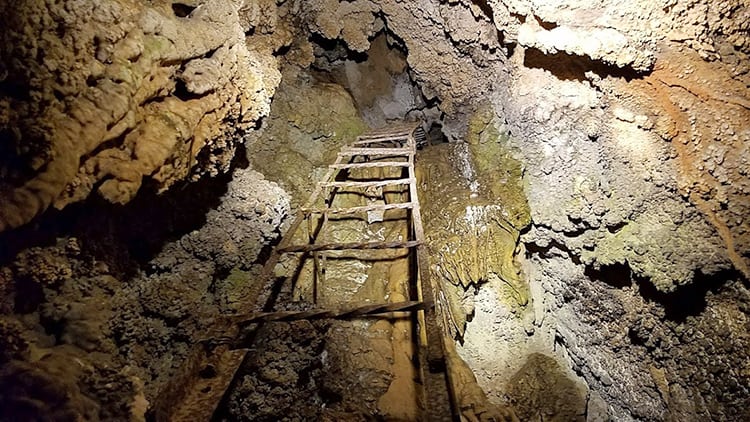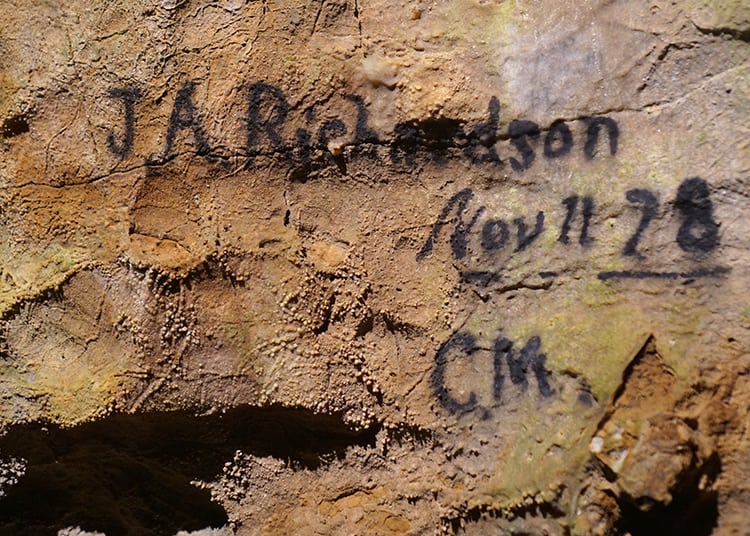 The cavern wall is still marked with the signature of James A. Richardson's discovery, written with carbide from his miner's lamp. SO cool!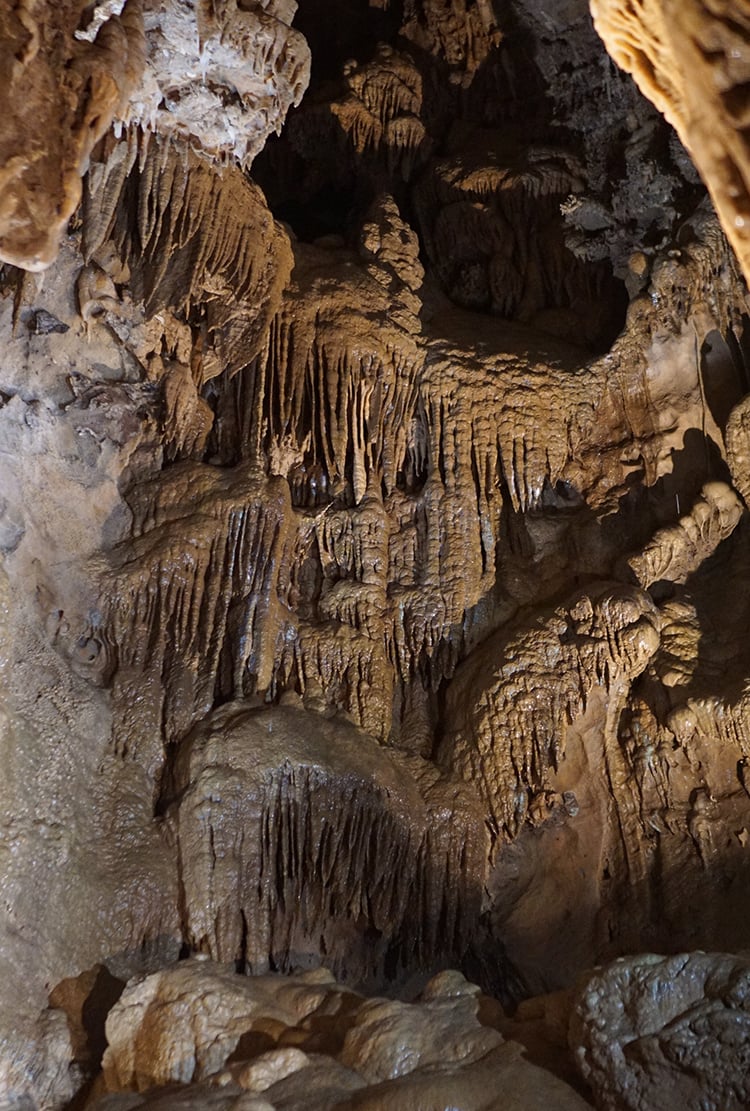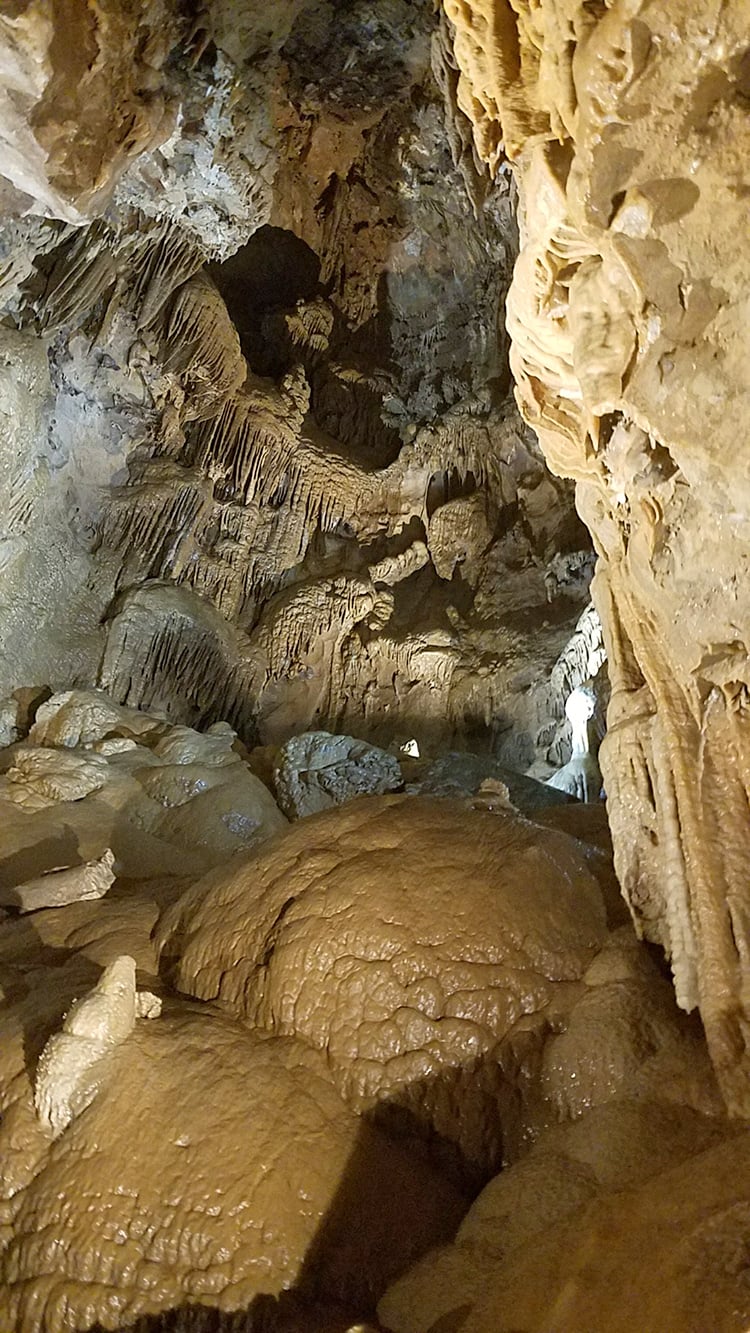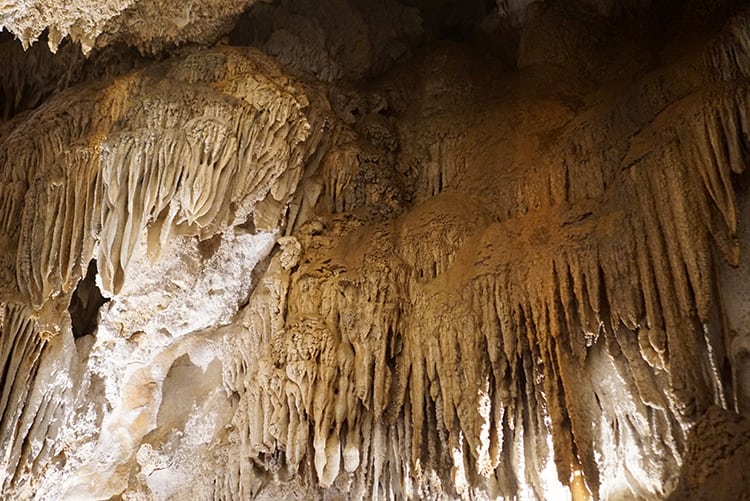 Different areas of the caverns are filled with impressive stalactites, stalagmites, flowstone, "soda straws," and columns. Each formation seems more fascinating than the next, and the amount of detail in each of these stones is mind-boggling!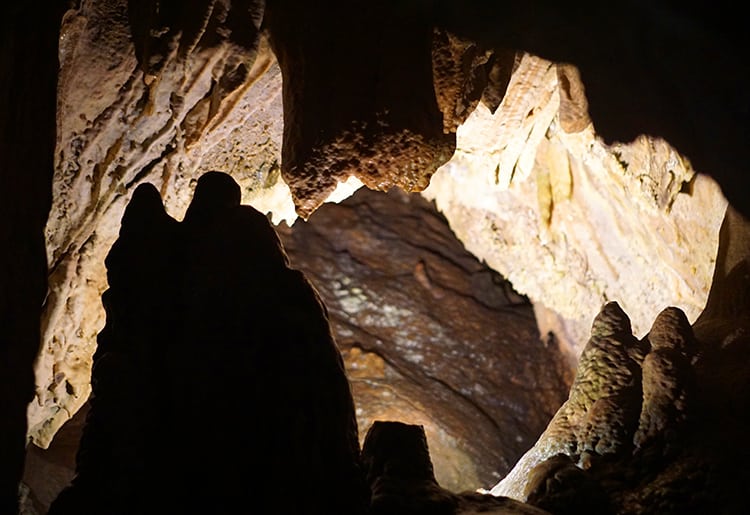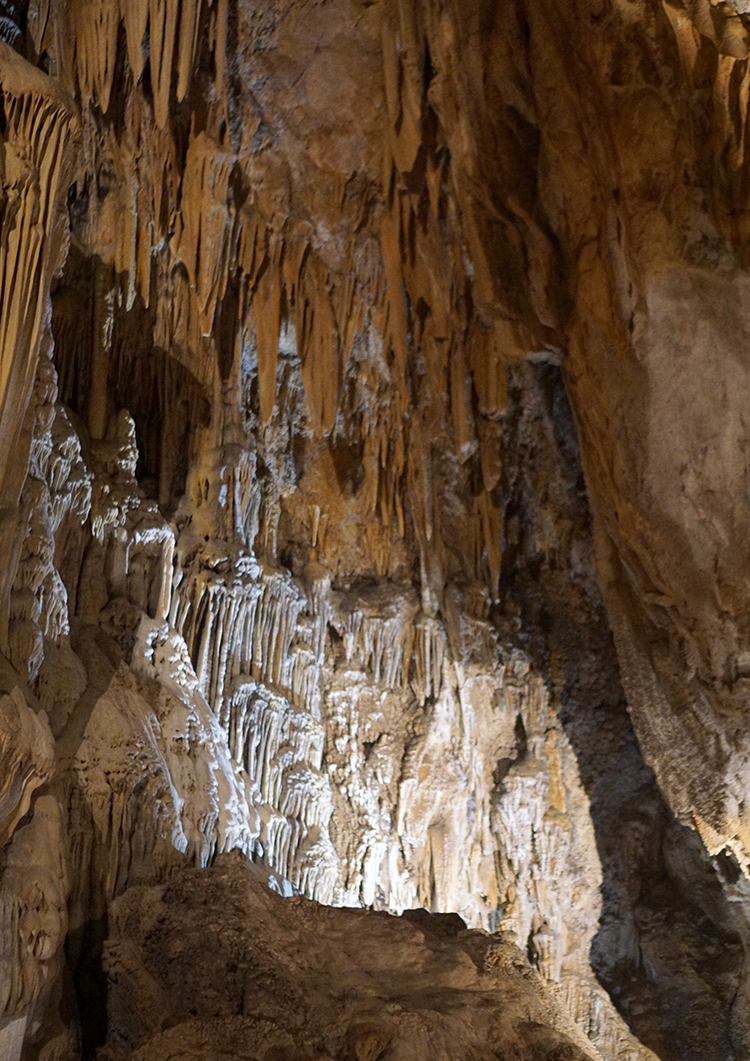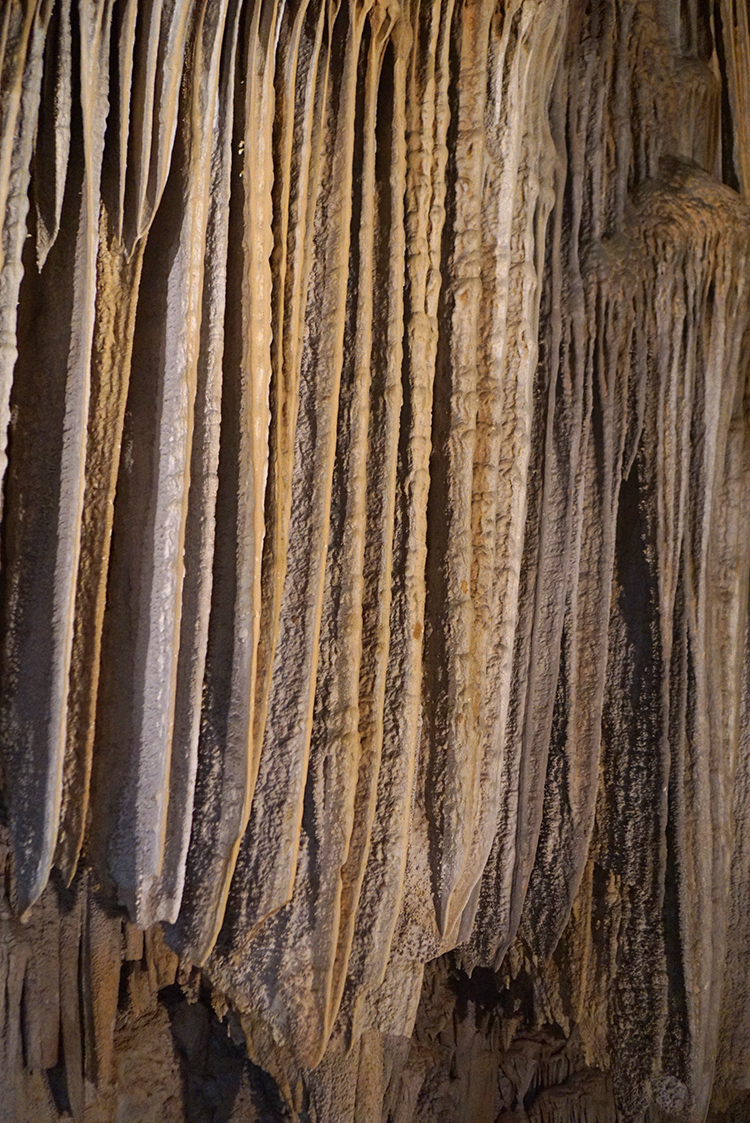 These multi-colored sheets of limestone are referred to as "cave bacon." If you look at them from the side, they most definitely look like large strips of bacon hanging from the walls!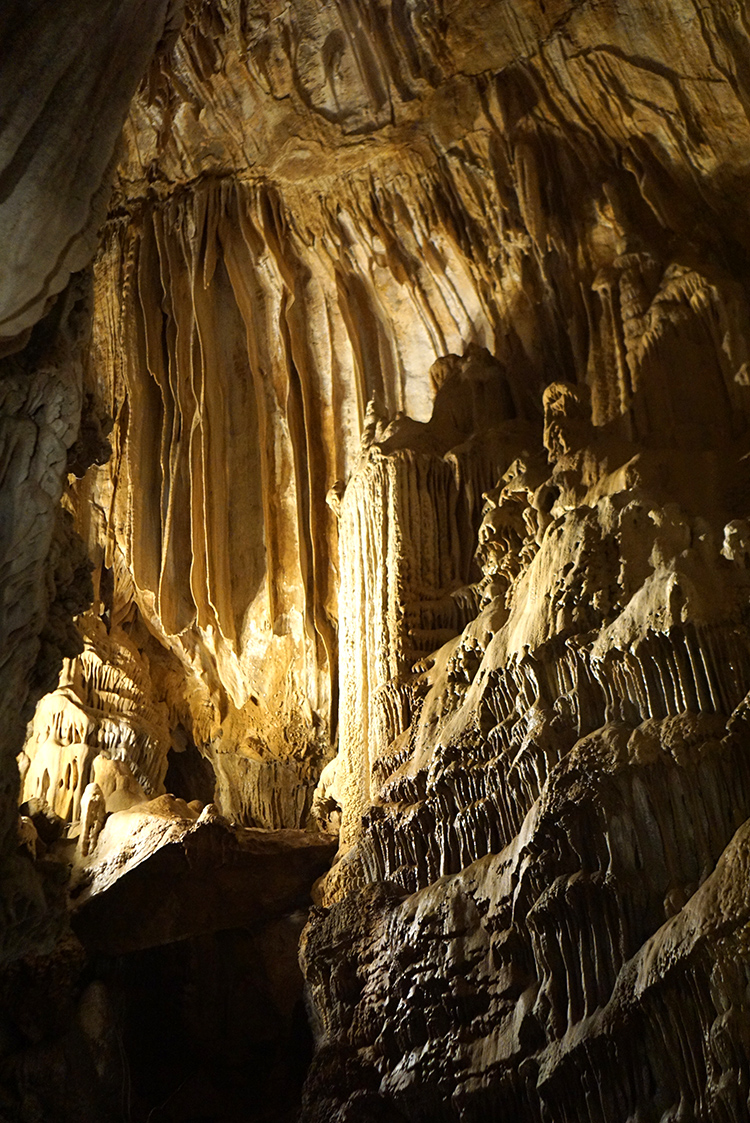 While the camera does a pretty good job of capturing these magnificent rock formations, it's still difficult to capture the tremendous sense of awe and wonder that fills you as you explore Lake Shasta Caverns. There is something so otherworldly and prehistoric about the caverns and the fact that they were created HUNDREDS of MILLIONS of years ago that really makes you feel as though you've been transported to another time and place!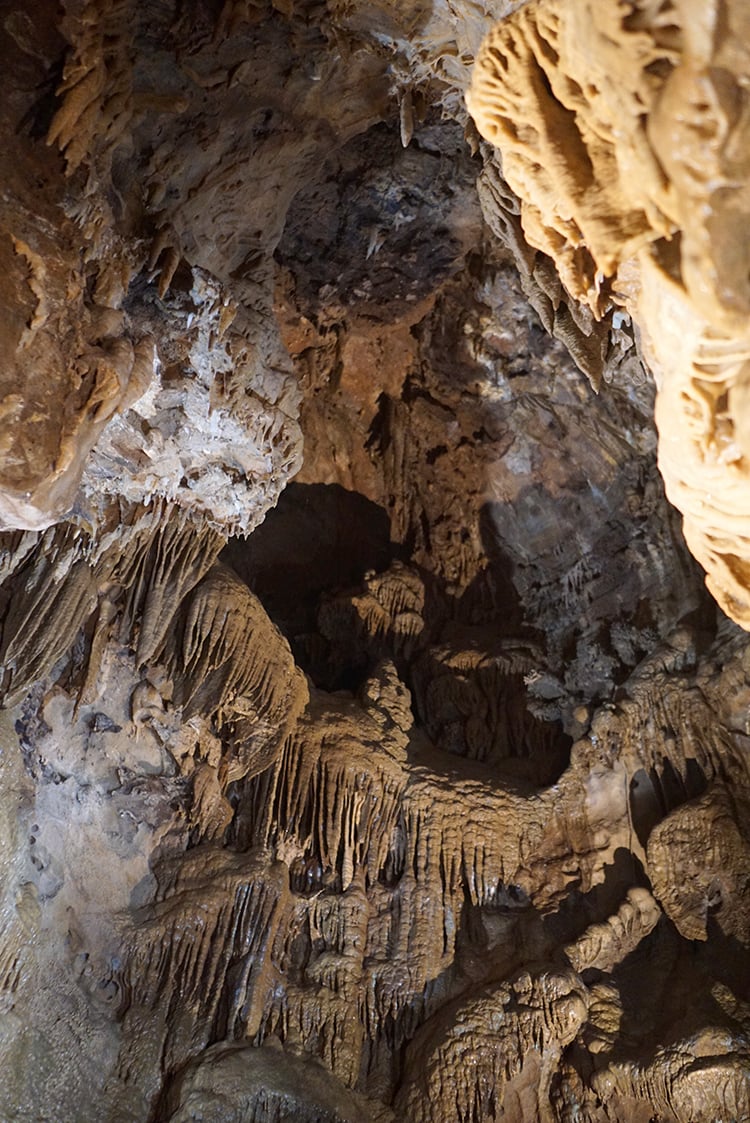 As we toured Lake Shasta Caverns, the water continually dripped from the formations around us, and the sounds of dripping water echoed throughout the chambers in a peaceful rhythm. It wasn't hard to imagine that the water has been doing this for millions of years to create this natural wonder.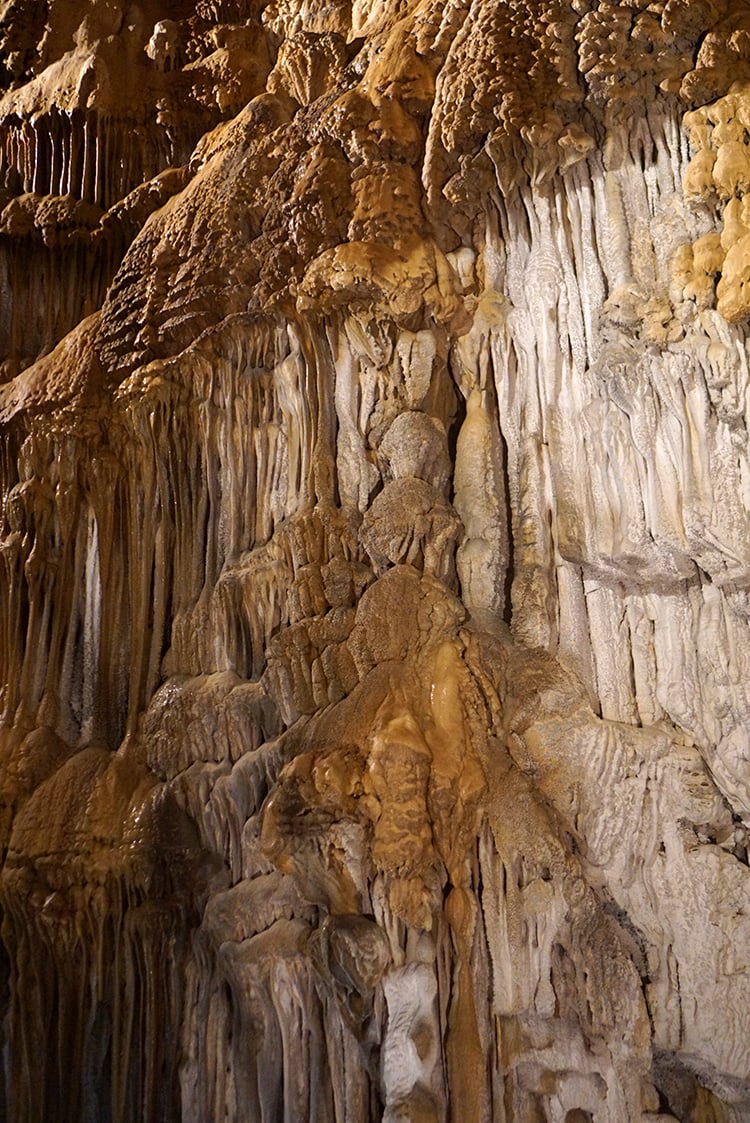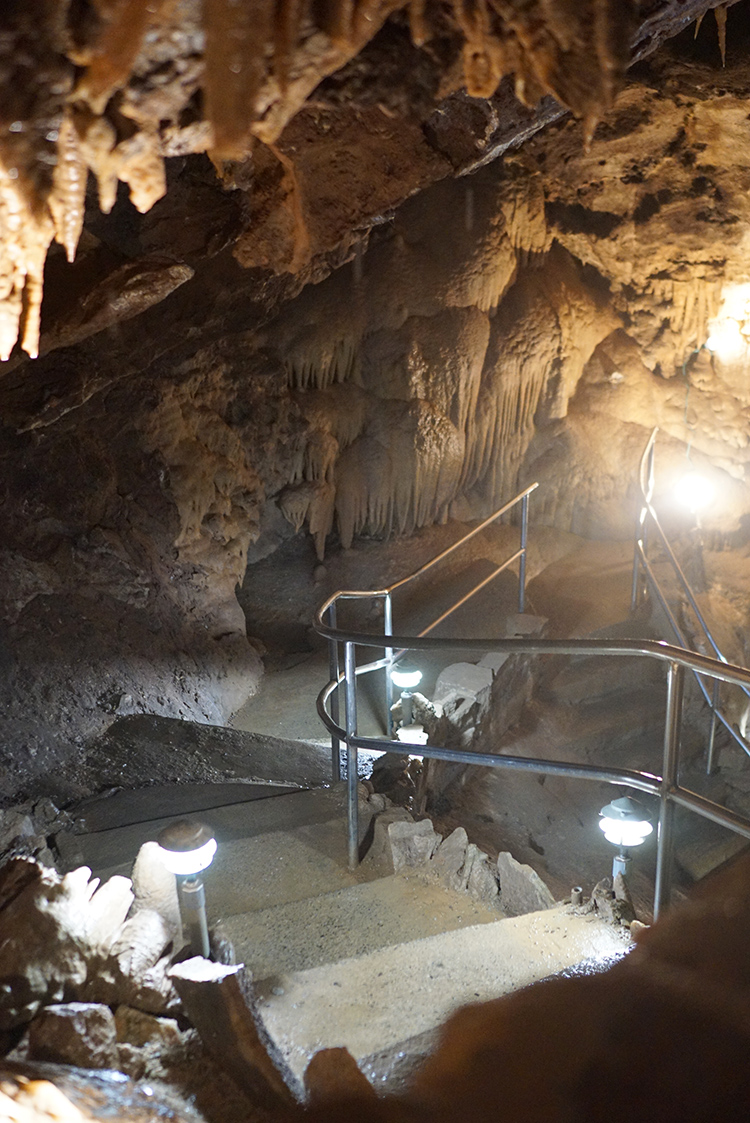 Just a few of the many, MANY stairs that we climbed during the tour! There are over 600 stairs in the caverns, the longest run being just under 100 very steep steps, so I would recommend that you bring a bottle of water with you because you may find yourself winded and thirsty.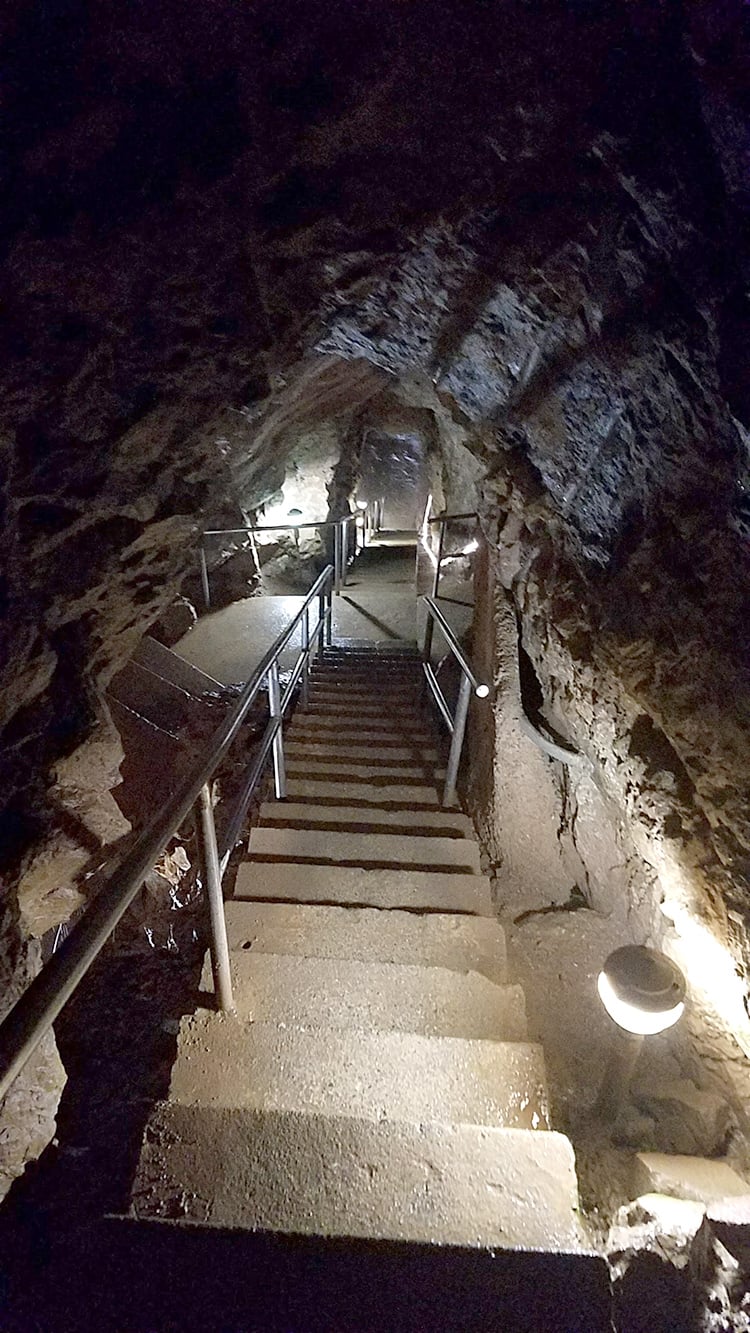 The Lake Shasta Caverns tour experience lasts around two hours, with about an hour of that time spent inside the caverns, and the other time spent on the scenic bus and boat rides. Current ticket prices are $26/person for ages 16+ and $15/person for children 3-15. Children under 2 are free. Tickets may be purchased here.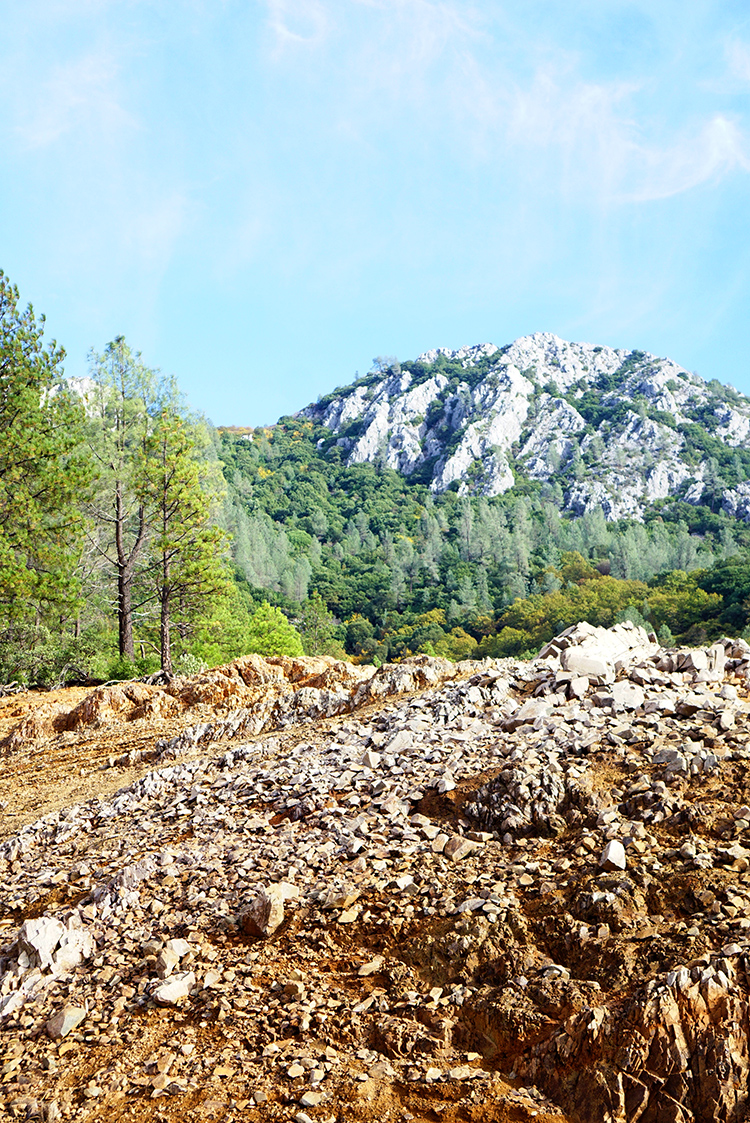 Once back at the tour station, you will find a gift shop, snack bar, playground, and shaded picnic areas for families to eat and enjoy the gorgeous views of Lake Shasta. There's even a mining sluice where children can mine bags of gemstones purchased from the gift shop. The Lake Shasta Caverns tour is a fantastic adventure through history and nature, and I highly recommend it if you're ever in the Redding, California area!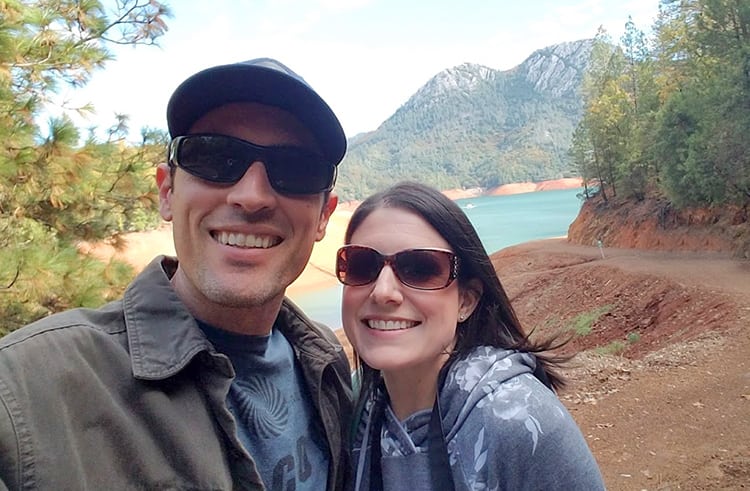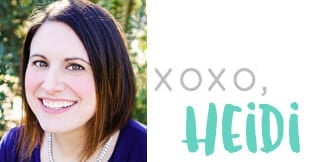 If you want to go on a Lake Shasta Caverns Tour, don't forget to pin this for later!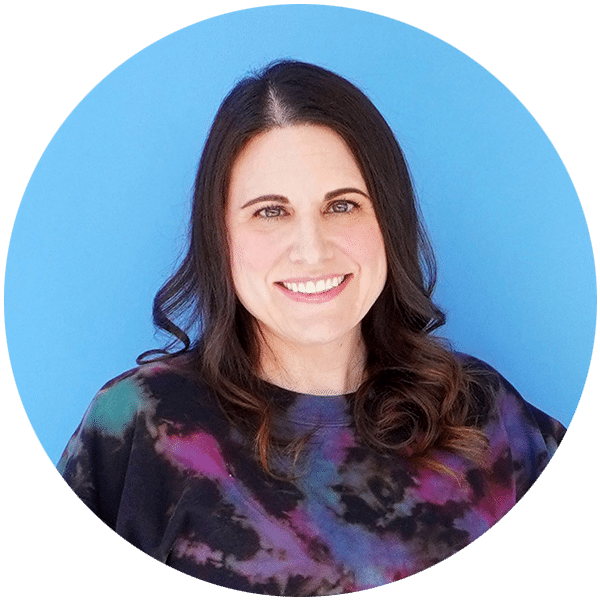 Heidi Kundin has captivated the hearts of millions with her colorful and inspiring approach to crafting, celebrations, and family fun. With over 15 years of experience, Heidi's website has become a must-visit destination for those seeking quick and easy creative ideas and last-minute solutions. Her warm personality shines through her posts, inviting readers to join her on a creative journey that's fun, rewarding, and achievable.