Michaels Makers Summit 2016
This post and its photos may contain affiliate links. As an Amazon associate I earn from qualifying purchases. If you make a purchase through these links, I may receive a small commission at no extra cost to you!
I was incredibly lucky to be invited to the 2016 Michaels Makers Summit a couple of weeks ago, and it was such an incredible experience! Michaels provided their Makers and contest winners with accommodations at the Carmel Valley Ranch, and hosted all of us for two days of immersive hands-on creating and making. It was a dream come true!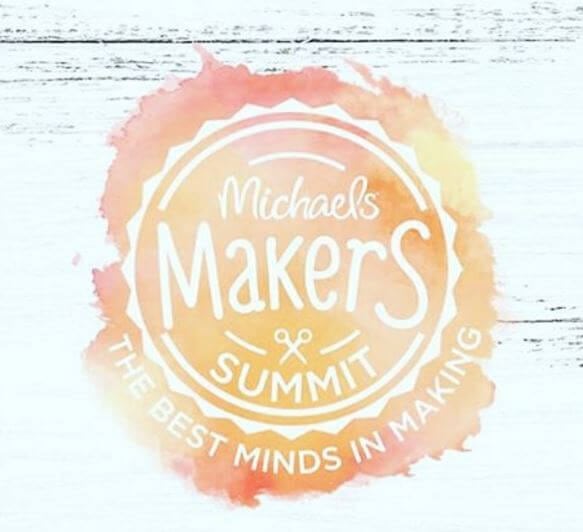 The moment that I returned home from the Michaels Makers Summit, it occurred to me that I hadn't taken very many photos while I was there. I got WAY too caught up in having a good time, crafting, and meeting new friends! Luckily for me, some of my friends (new and old!) took a ton of gorgeous photos, so I'm intermingling my photos with their Instagram snaps – be sure to give them all a follow over there! You'll be glad that you did.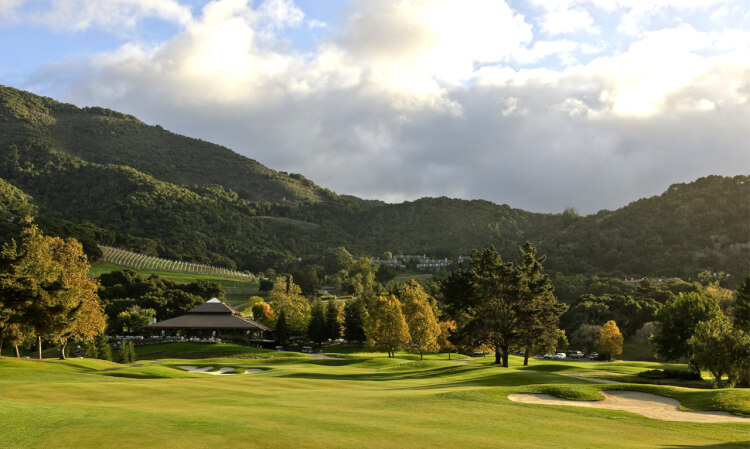 When I arrived at the Carmel Valley Ranch, I was blown away with how gorgeous the scenery is. I've visited Monterey and Carmel-by-the-Sea many times in my life, but I've never taken the short drive away from the coast and into Carmel Valley. I had no idea what I was missing! The lighting in the valley is absolutely stunning, and it makes entering the Carmel Valley Ranch feel like you're stepping right into a living painting.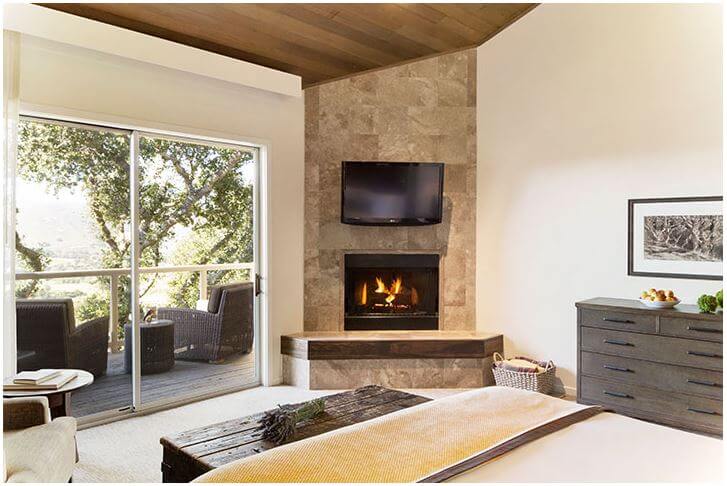 My spacious suite at the Carmel Valley Ranch was the perfect combination of luxury and comfort – with two fireplaces and a wrap-around deck. The staff left a bottle of lavender pillow spray on the bed at the evening turn-down service, and it was a heavenly way to lull myself to sleep.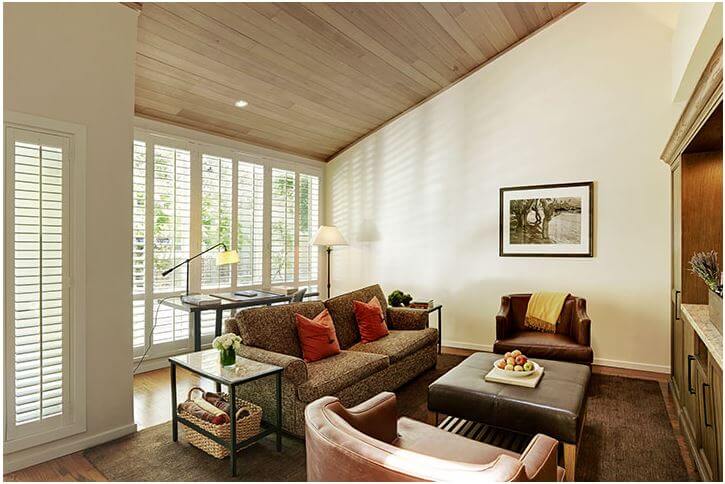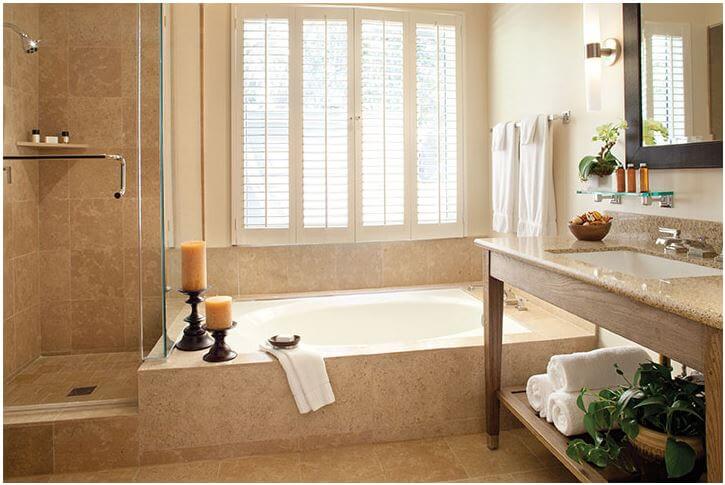 After getting settled into my room, I met up with a couple of my friends, and we went down to the Valley Lawn at sunset for a lovely dinner outdoors.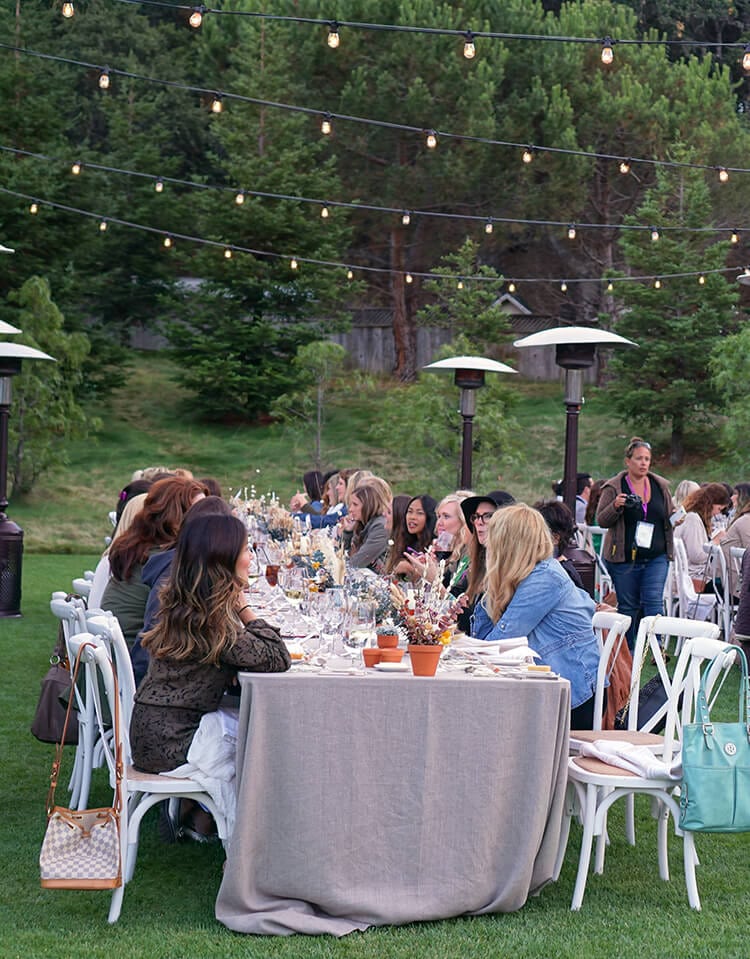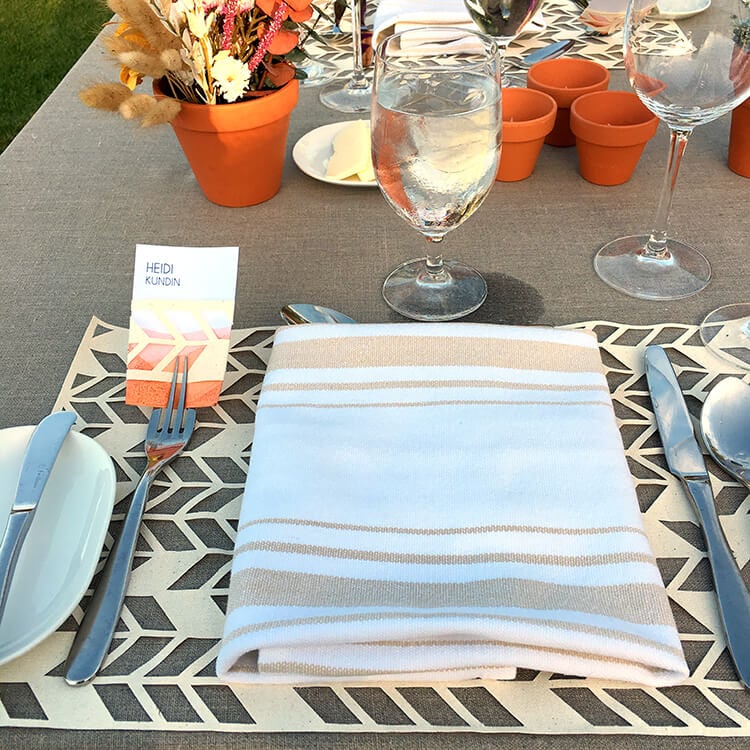 The team at Cricut used their Explore Air machines to cut dozens of these awesome canvas placemats for us.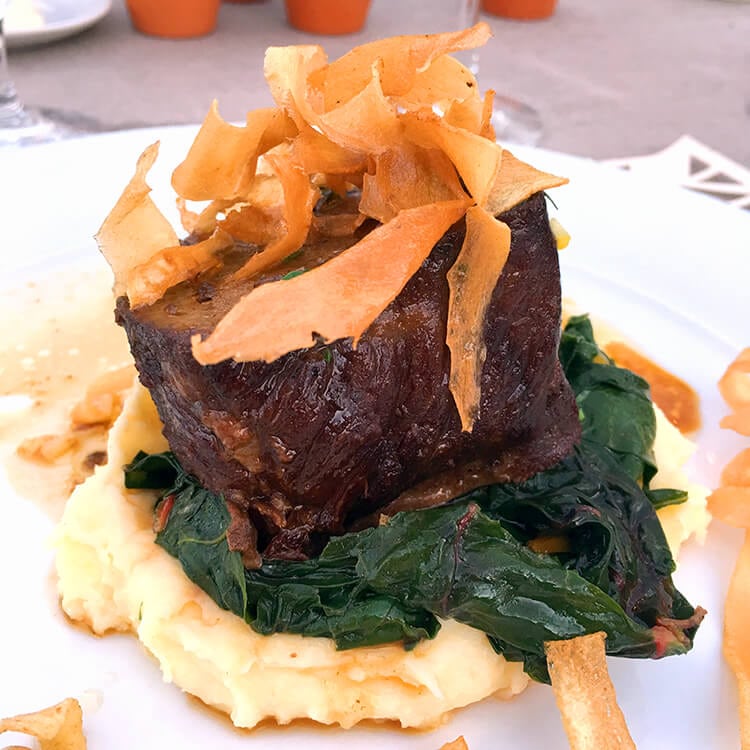 The food at the Michaels Makers Summit was totally fantastic, but our surprise celebrity dinner guest was even MORE fantastic!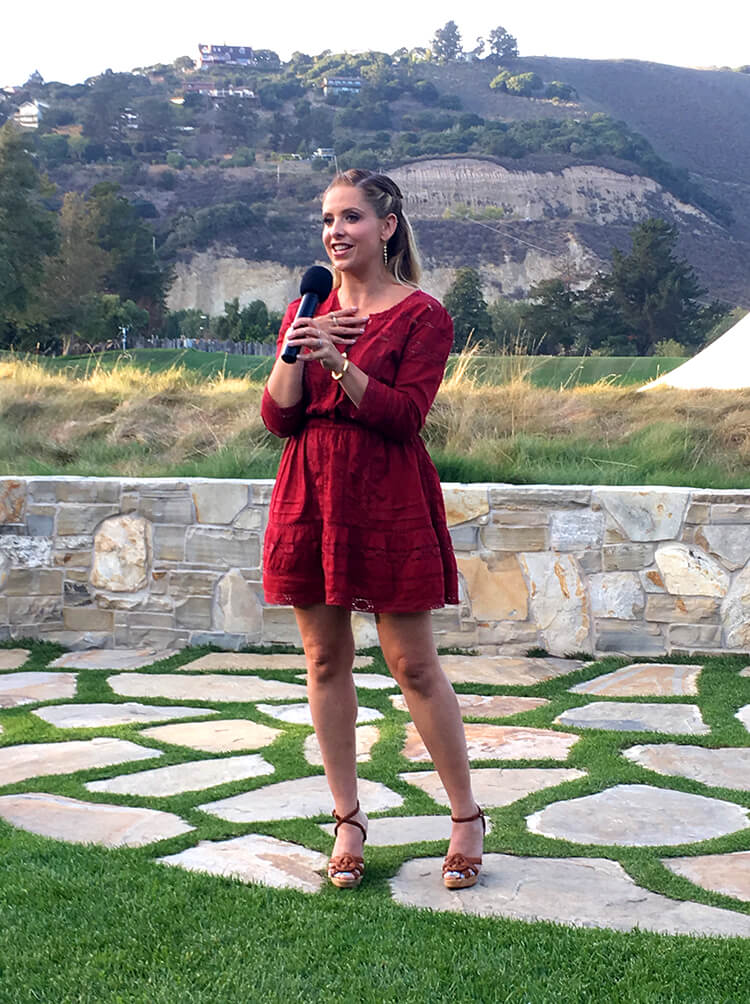 Sarah Michelle Gellar (aka Buffy to us superfans!) joined us and spoke about Foodstirs, her organic baking kit company. Foodstirs sends you everything you need to bake it better together and create meaningful experiences in the kitchen. I can't wait to try it!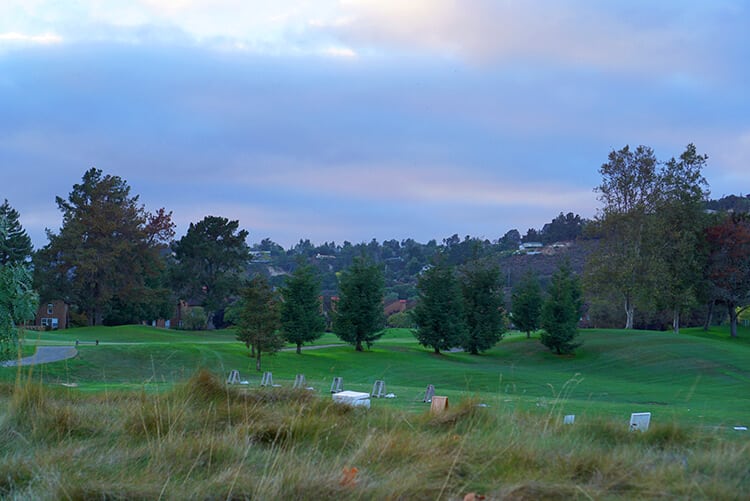 After a chilly full night of savory food, s'mores, and hot chocolate, we were all ready for our cozy beds and those nice warm fireplaces.
The next morning, we attended a general session where we received some sweet goodies from Heidi Swapp before heading off to our craft classes for the day (because that's what Makers do at the Michaels Makers Summit – we make ALL the things!).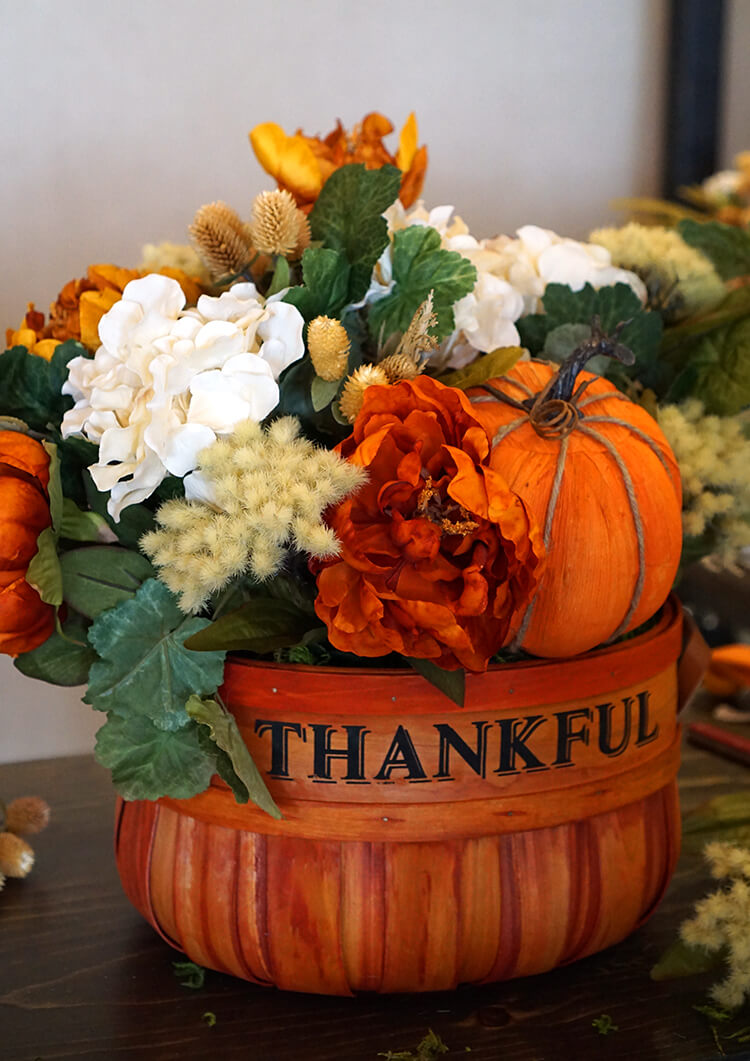 I started off with a floral arranging class where we learned how to create fall tablescapes and this pretty autumn centerpiece from celebrity wedding planner Mikie Russo.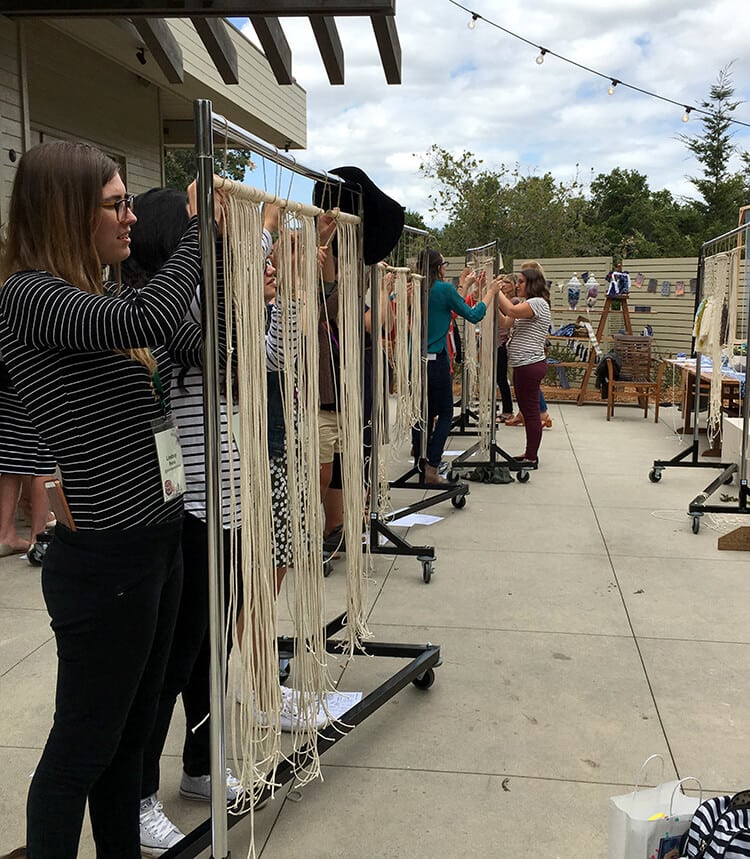 Next up was macrame lessons with Annabel Wrigley of Little Pincushion Studio. I was super excited to take this class, and it didn't disappoint! I picked up on the technique pretty quickly (once I got past my first row of crooked "Cheerios"), and I found the experience to be incredibly relaxing and meditative.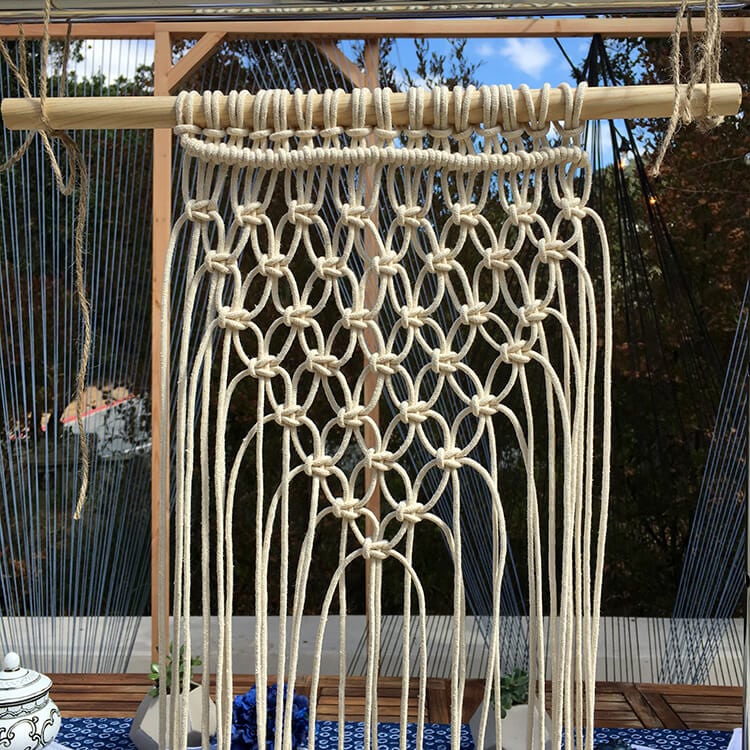 I definitely see more macrame projects in my future! It's a TON of fun (and a surprisingly great arm workout!)!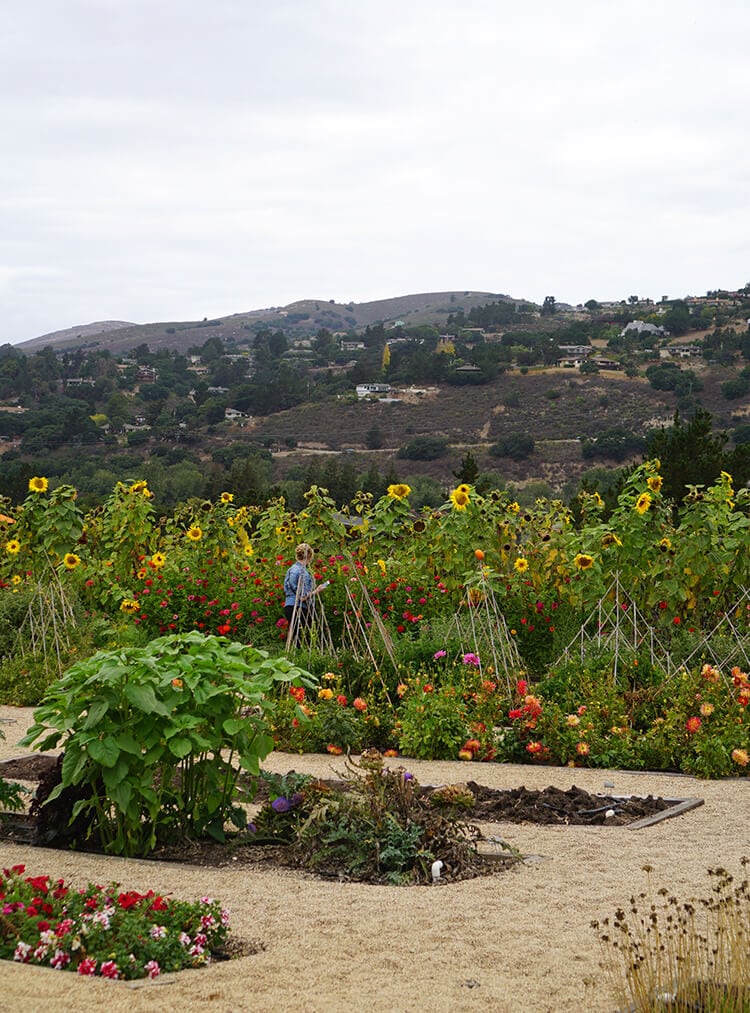 We took a break from making pretty things to eat lunch in the ranch's organic garden. It was absolutely beautiful!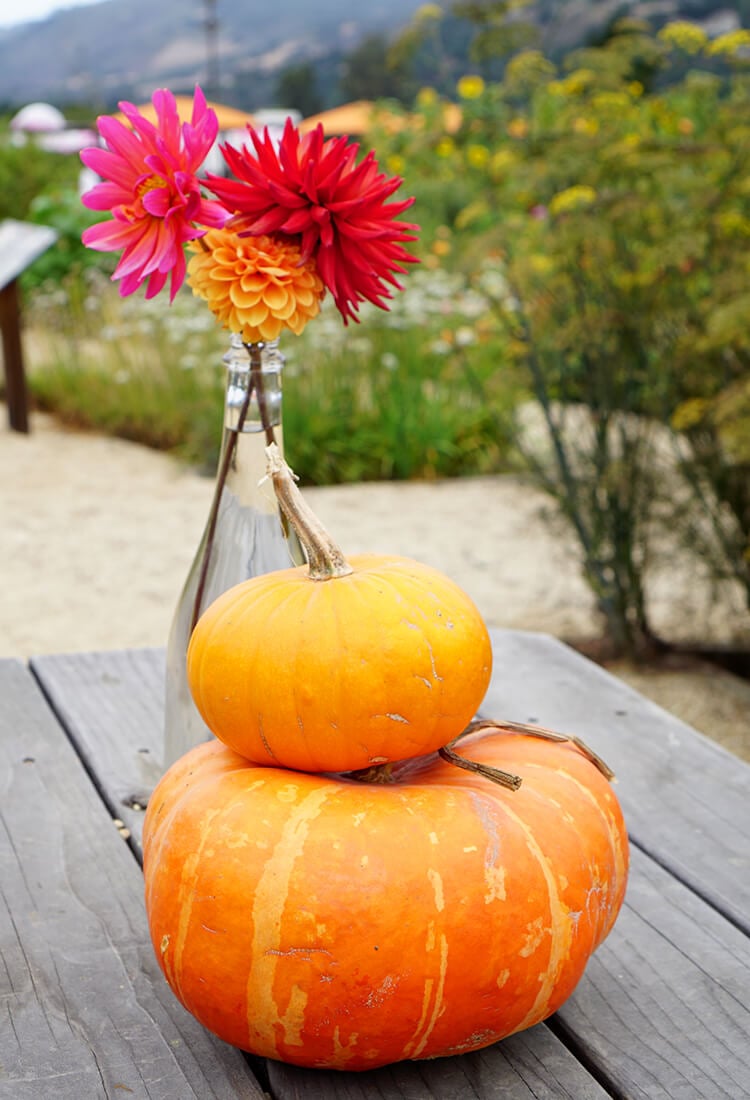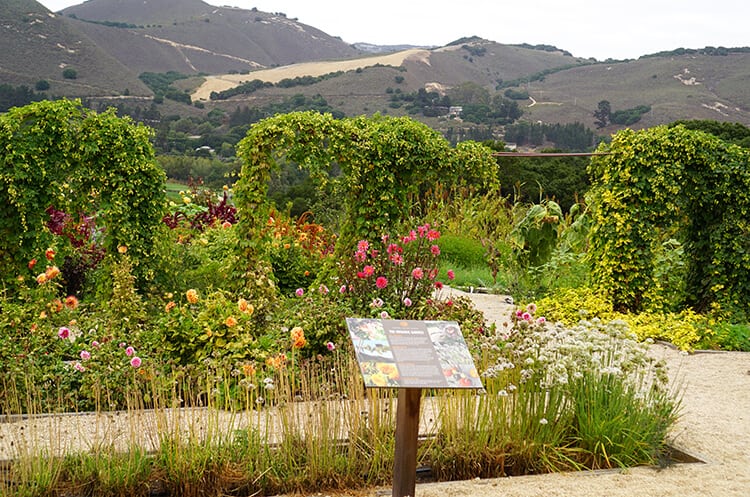 Seriously, every nook and cranny of the Carmel Valley Ranch is gorgeous, and I highly recommend stopping by if you find yourself in the area.
After lunch, I took a watercolor class with Jane Davenport, and I fell in love with her infectiously encouraging teaching style as well as her new product line that will be coming to Michaels stores in January. These super pigmented and vibrant watercolor cakes are truly the most fantastic paints that I've ever used!
We finishing up our crafting sessions with a jewelry making class taught by Nina Owens. I made a colorful beaded wrap bracelet that can also double as a necklace.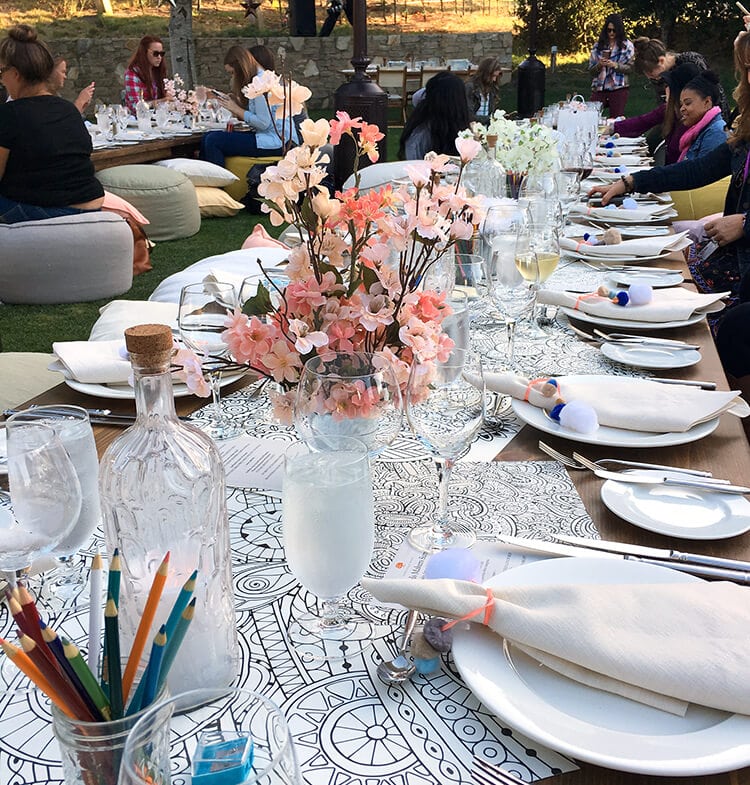 We wrapped up the event with one more dreamy dinner al fresco, this time with a bohemian vibe, low tables, pouf seating, and a totally awesome coloring page table runner (SUCH a great idea!).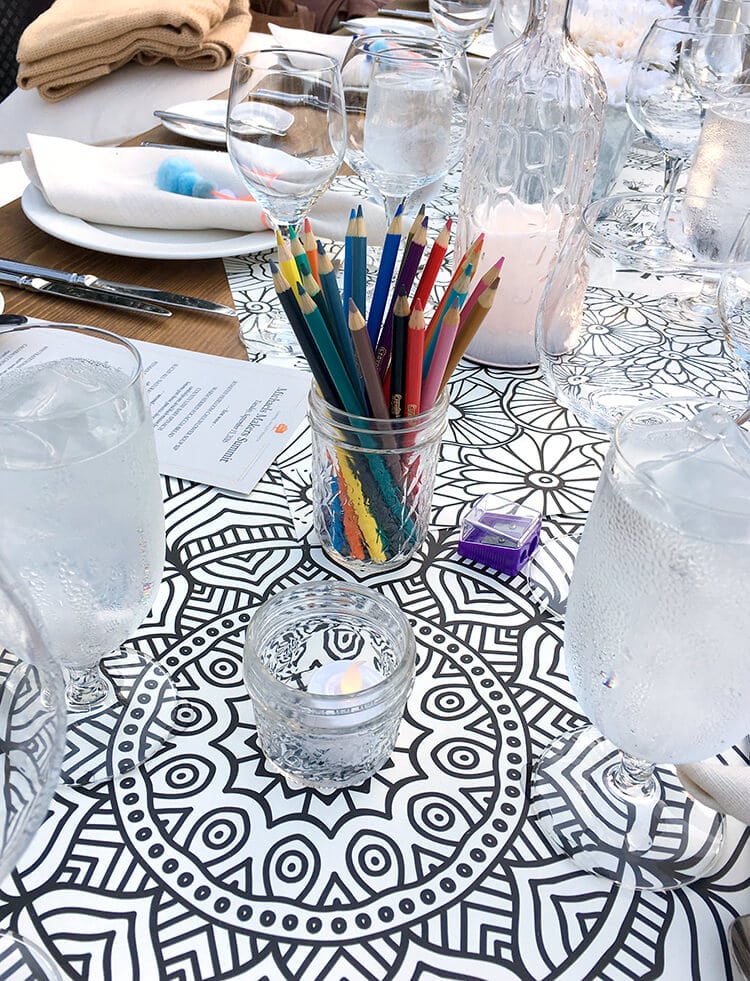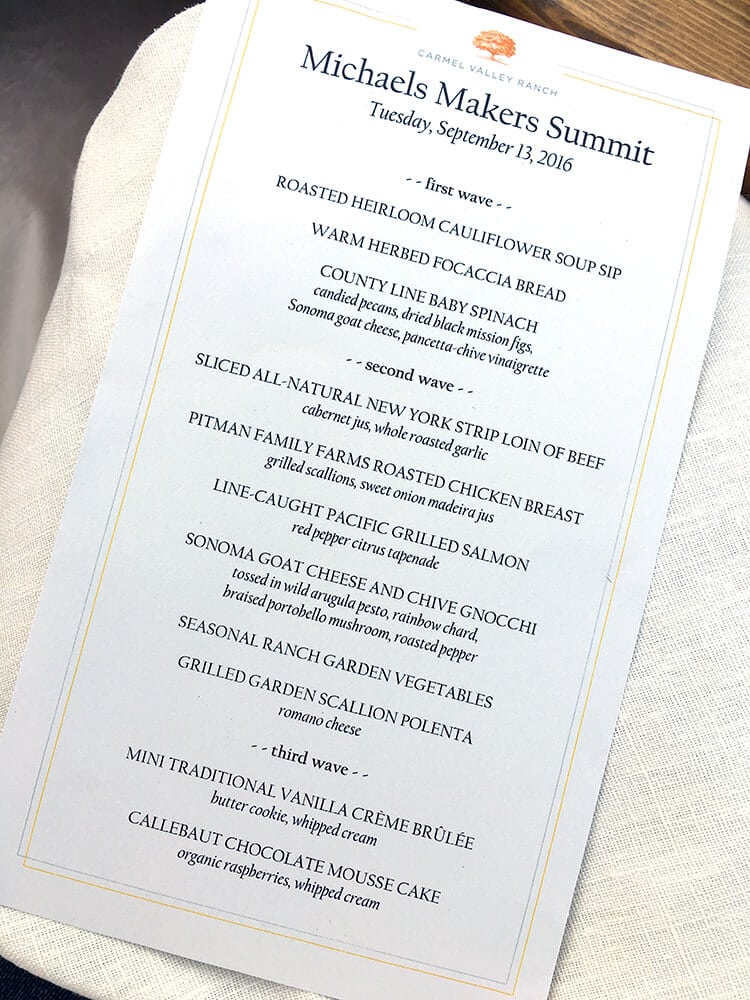 Yes, we ate ALL of that food, served family-style, around long tables full of some of the most creative and passionate minds in the industry. And yes, it was as amazing as it sounds.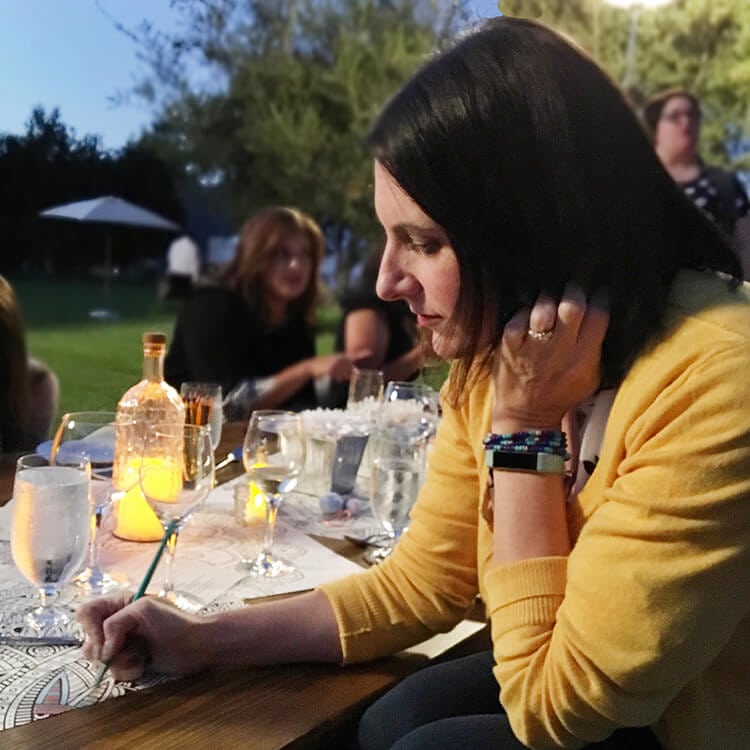 My friend, April, took this photo of me as I was coloring at dinnertime and soaking up the moment. I shared it on Instagram with this caption: "They say that a sweet friendship refreshes the soul, and these past couple of days have been SO refreshing."
It was truly such an honor to have attended the Michaels Makers Summit, and I returned home with a full heart, loads of inspiration, and a keen interest in new-to-me mediums. It was a blast hanging out with some of my old friends and tons of fun making lots of new friends (and staying up late painting with watercolors and drinking wine late into the night!). Being with other creative people is always so rejuvenating to my soul, and I can't thank Michaels enough for hosting such an incredible event. ♥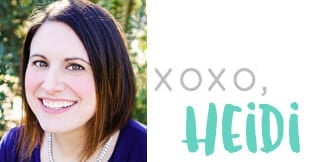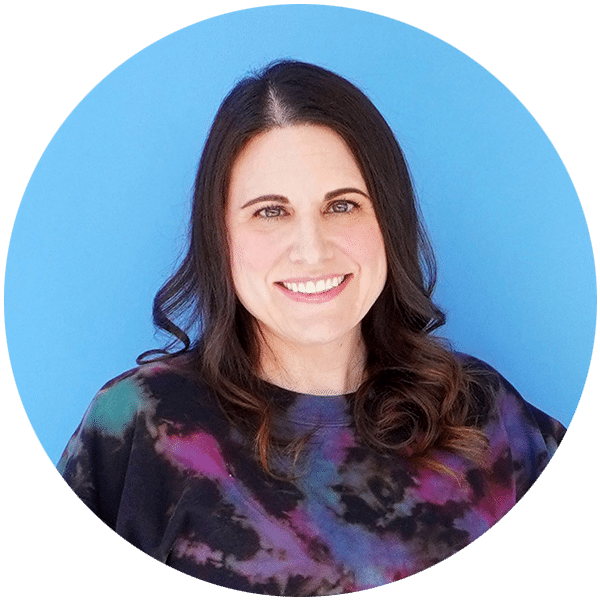 Heidi Kundin has captivated the hearts of millions with her colorful and inspiring approach to crafting, celebrations, and family fun. With over 15 years of experience, Heidi's website has become a must-visit destination for those seeking quick and easy creative ideas and last-minute solutions. Her warm personality shines through her posts, inviting readers to join her on a creative journey that's fun, rewarding, and achievable.