"Caught You Being Good" Punch Cards
This post and its photos may contain affiliate links. As an Amazon associate I earn from qualifying purchases. If you make a purchase through these links, I may receive a small commission at no extra cost to you!
These printable "Caught You Being Good" punch cards are a great way to encourage positive behavior in your children and/or students! Earn 10 punches to pick a prize from the treasure chest!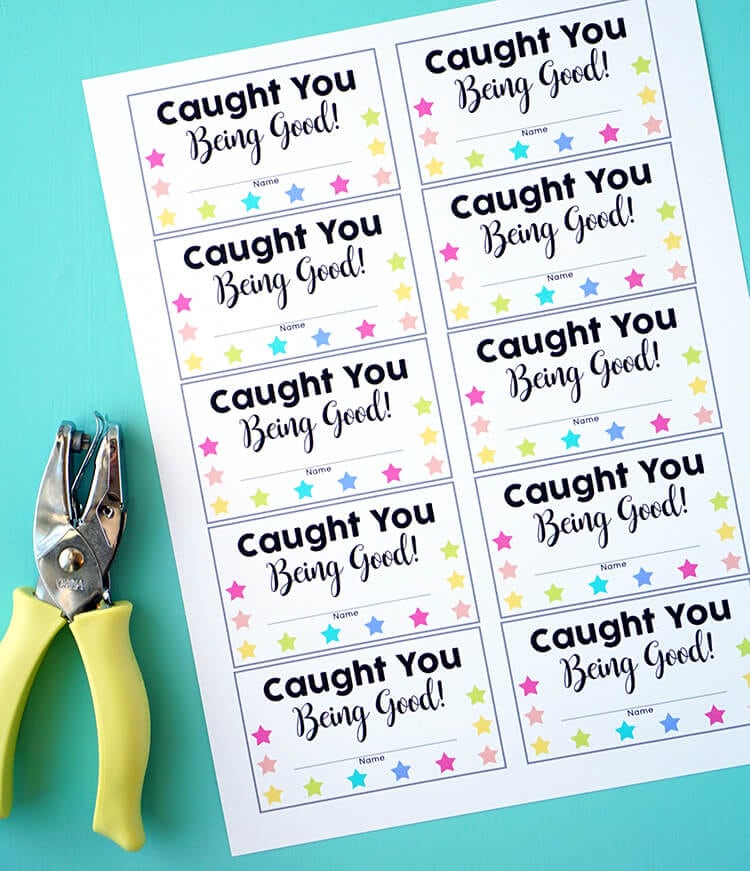 This post may contain affiliate links. I will receive a small commission from these sales at no additional cost to you!
One of the most important lessons that I try to teach my children is to be kind, caring, patient, and understanding with one another. We spend a lot of time sitting around our homeschool table working on lessons together (all. day. long.), and the close proximity can sometimes become too close for comfort. To keep my boys on the right track with their words and actions, I designed these cute "Caught You Being Good" punch cards (with prizes and rewards, of course!) to help reinforce their positive behavior.
You May Also Like These Printables: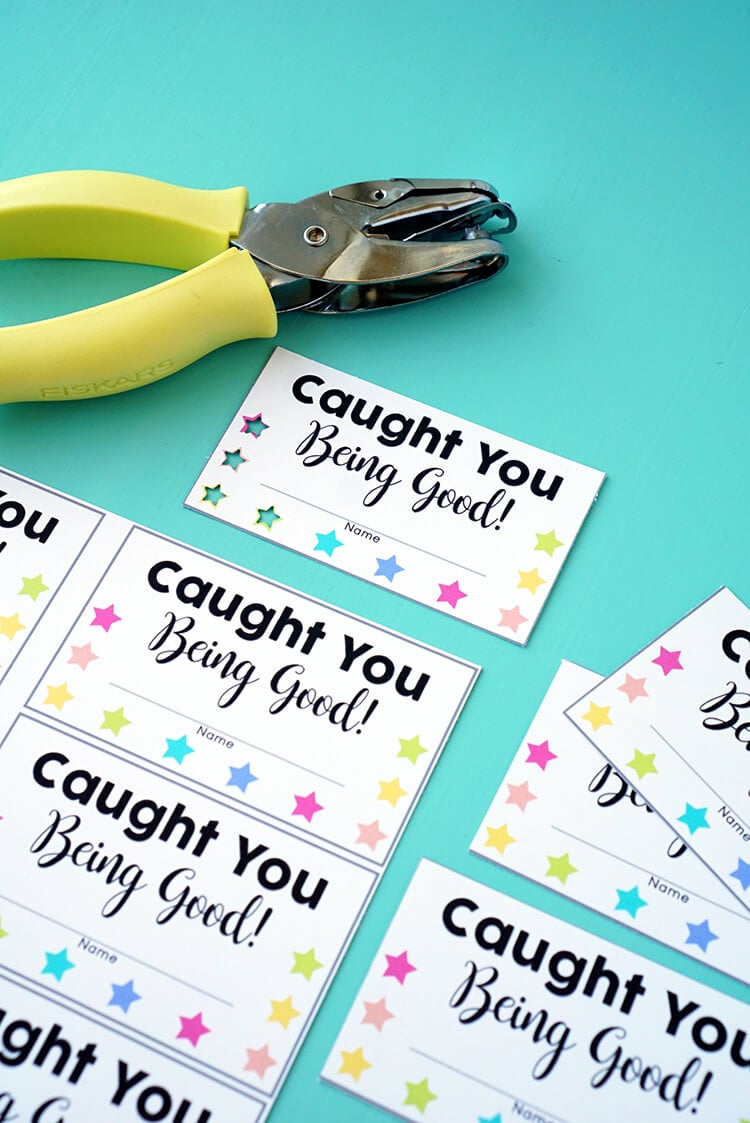 This cute star hole punch is just the right size for punching out the stars on the cards.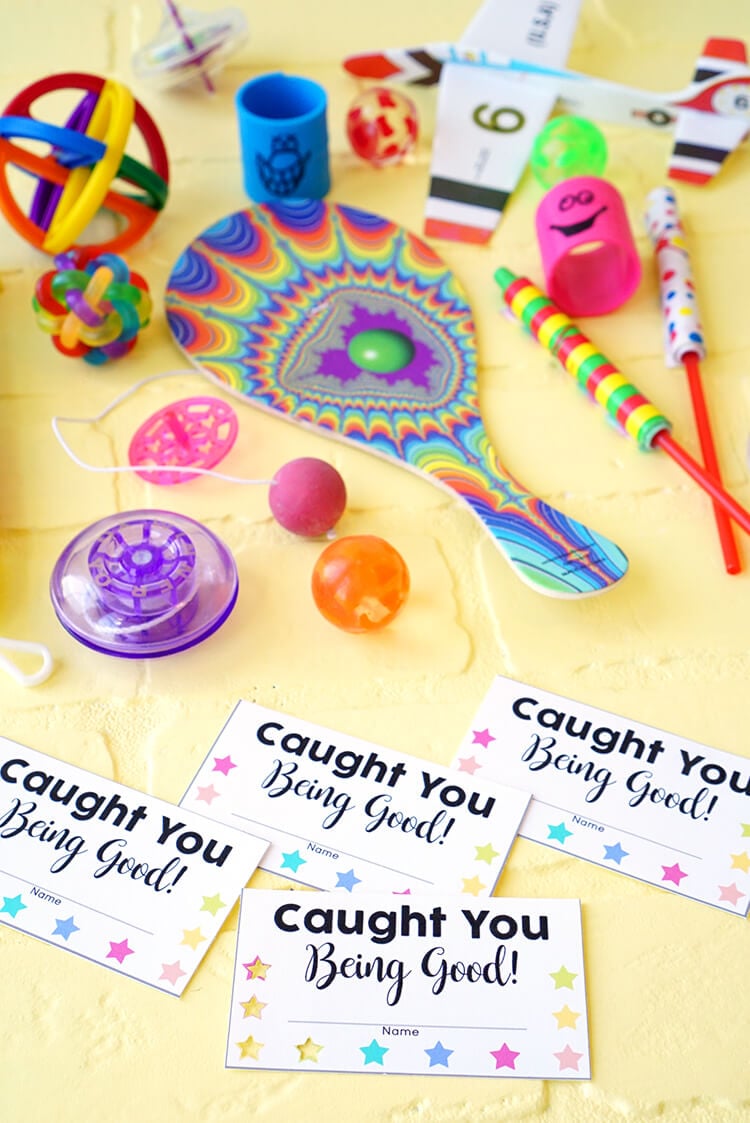 When all of the stars on the card have been punched, the kids get to pick a prize from the treasure chest – SO much fun! I like to keep the prizes inside of the chest a secret, so the only time that the boys get to peek inside is when they're choosing a prize. Each week I add a few new items to the mix, so there's always something fresh and interesting to discover each time.
So, what's inside of our prize box?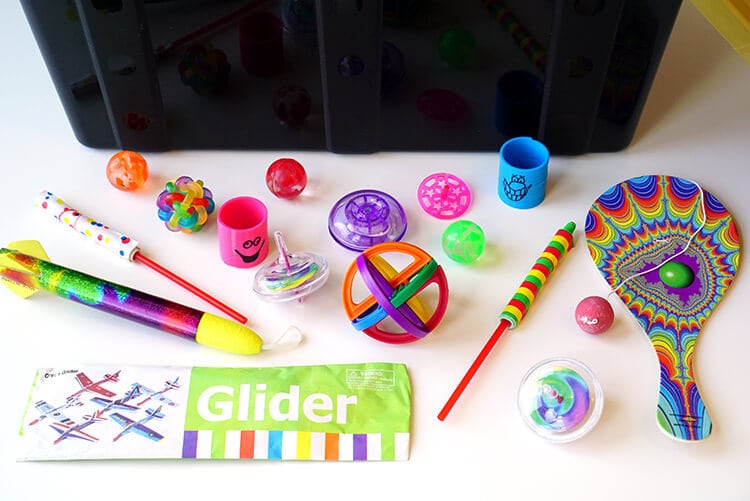 I started filling up the box with this Super Toy Assortment from Oriental Trading Company, and there was a TON of fun stuff in there! Gliders, tops, puzzle balls, slinkies, foam rockets, Chinese yo-yos, bouncy balls, paddle balls, and lots more! Oriental Trading is a great place to purchase prizes like these at affordable prices. With 50 fun pieces in this set, it's the perfect choice for carnivals, birthday parties, camps, and more!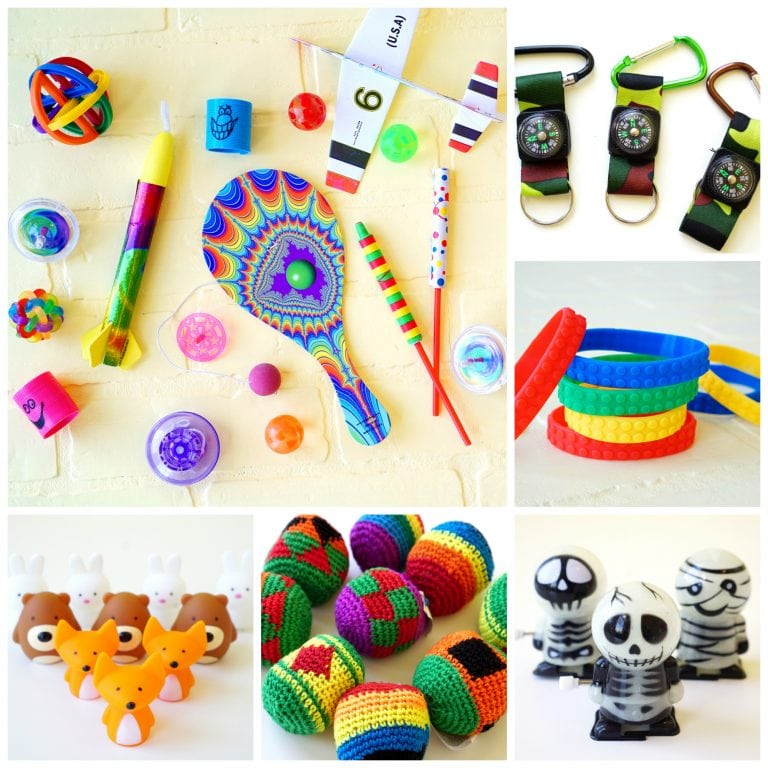 Of course, once I started shopping, I found a LOT more prizes that I thought my boys would love. In addition to the Super Toy Assortment, I added Color Brick Bracelets, Camouflage Compass Keychains, Knitted Kick Balls, Woodland Animal Toys, and Glow-in-the-Dark Skeleton and Mummy Wind-Up Toys (extra fun at Halloween time!) to our treasure chest of prizes.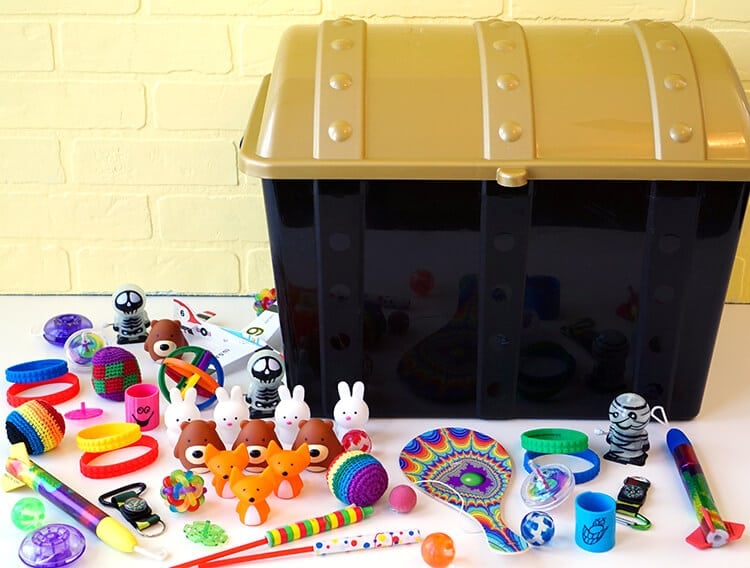 All of the prizes fit inside of our super awesome treasure chest, and the chest is roomy enough to add even larger prizes such as small books, coloring books, and art supplies. There are tons of great possibilities!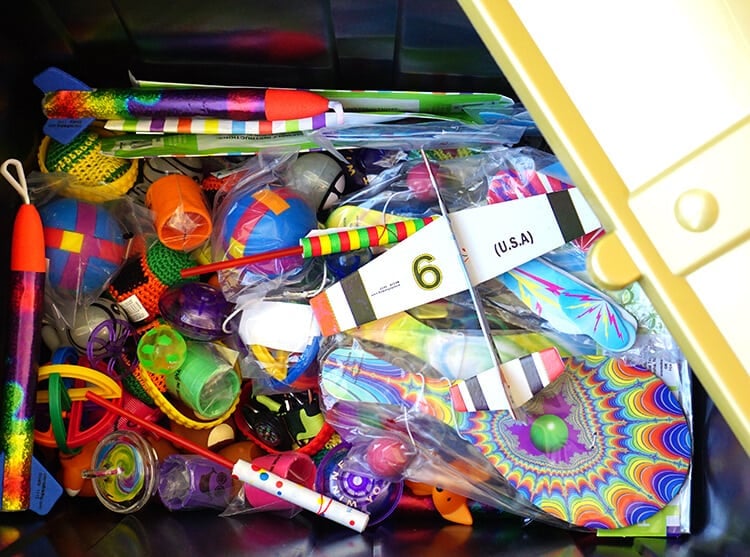 It's been a lot of fun "catching" my boys doing nice things for each other, working quietly on their lessons, and helping out without being asked, and it's been even more fun to give them a little treat for consistent good behavior. The boys are LOVING it! To see the pride in their facial expressions when they realize that they've filled up their punch card is priceless!
---
Get the Caught You Being Good Punch Cards Here:

---
Check Out These Other FREE Printables!
If you like this idea, don't forget to pin it!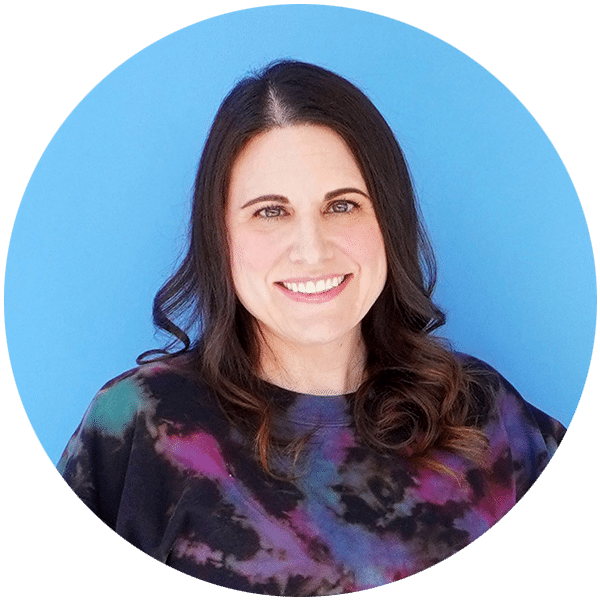 Heidi Kundin has captivated the hearts of millions with her colorful and inspiring approach to crafting, celebrations, and family fun. With over 15 years of experience, Heidi's website has become a must-visit destination for those seeking quick and easy creative ideas and last-minute solutions. Her warm personality shines through her posts, inviting readers to join her on a creative journey that's fun, rewarding, and achievable.