Pokemon Pumpkins: Pikachu + Pokeball
This post and its photos may contain affiliate links. As an Amazon associate I earn from qualifying purchases. If you make a purchase through these links, I may receive a small commission at no extra cost to you!
Bring your favorite gaming characters to life this Halloween with these cute painted Pokemon Pumpkins with Pikachu and Pokeball designs – quick, easy, and TONS of fun!
My boys are WAY into the Pokemon craze that is sweeping the nation (and beyond!), so this year I decided to create Halloween pumpkins of their favorites – Pikachu and a Pokeball! These painted Pokemon pumpkins are super fun to make, and they're also really easy – a great alternative to traditional carved pumpkins with far less mess, too!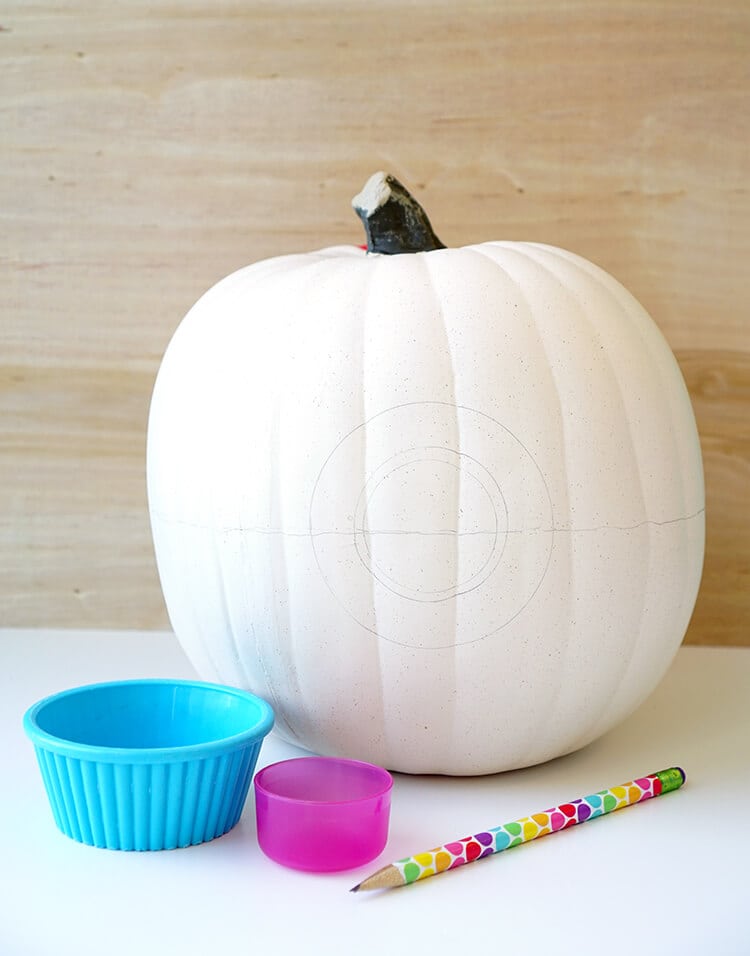 How to Make Pokemon Pumpkins:
To make our painted Pokemon pumpkins, I started with a 10″ round white Funkin (faux pumpkin) for the Pokeball and a 14″ oblong white Funkin for Pikachu. For the Pokeball, I traced several small dishes to create the center rings, and drew a horizontal line to divide the pumpkin in half.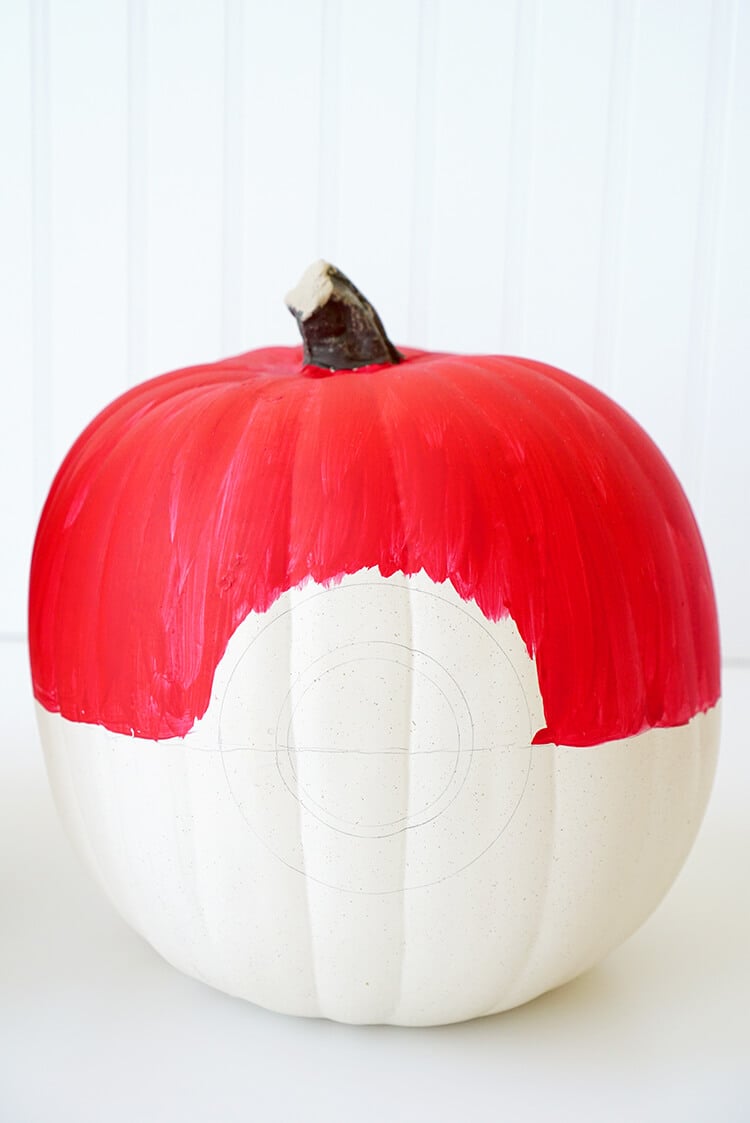 I used red acrylic craft paint to paint the top half of the pumpkin, and then used black acrylic paint to paint the center rings. For the center horizontal line, I used black electrical tape to get a nice crisp and clean line.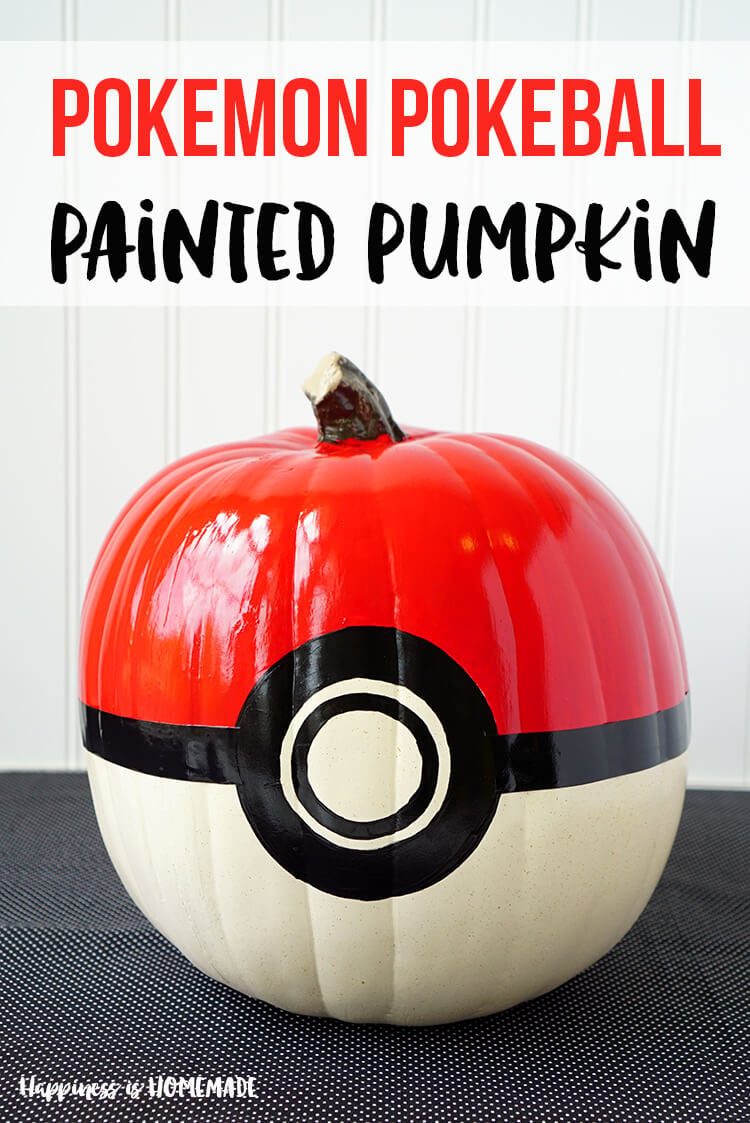 I gave the entire pumpkin a coat of clear glossy sealer, and it was finished – easy peasy!
For Pikachu, I started by spray painting the pumpkin with a base coat of Sun Yellow paint. To make the ears, I glued a sheet of yellow cardstock onto a scrap of cardboard, and cut out two ear pieces.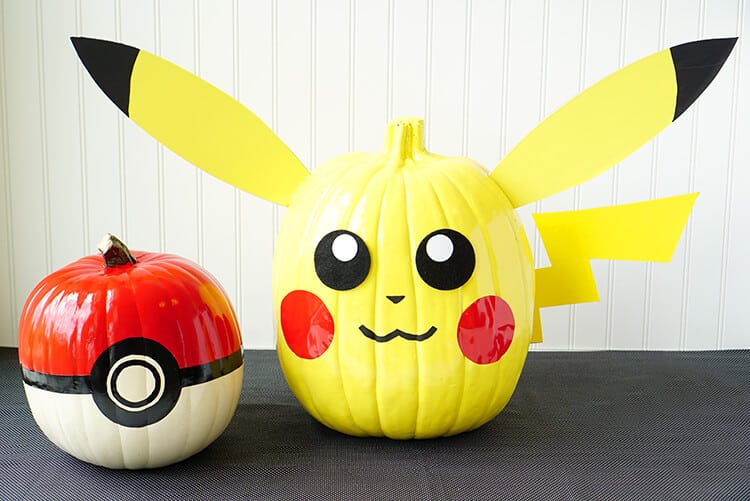 I painted the tips of the ears with black paint, and then attached them to the pumpkin with my favorite Elmer's hot glue gun. I created the tail and attached it to the pumpkin in the same way that the ears were made.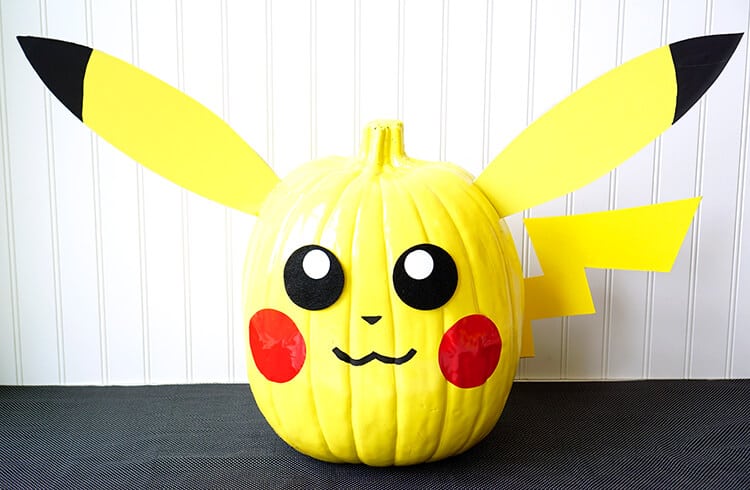 I used circular scraps of felt and vinyl for Pikachu's eyes and cheeks. The nose and mouth were painted with acrylic craft paint. It was a bit difficult to paint perfect lines over the bumpy surface of the pumpkin, and I was super worried that I was going to totally mess up the mouth if I attempted to give Pikachu a big smiley face, but my boys were insistent that I give it a try!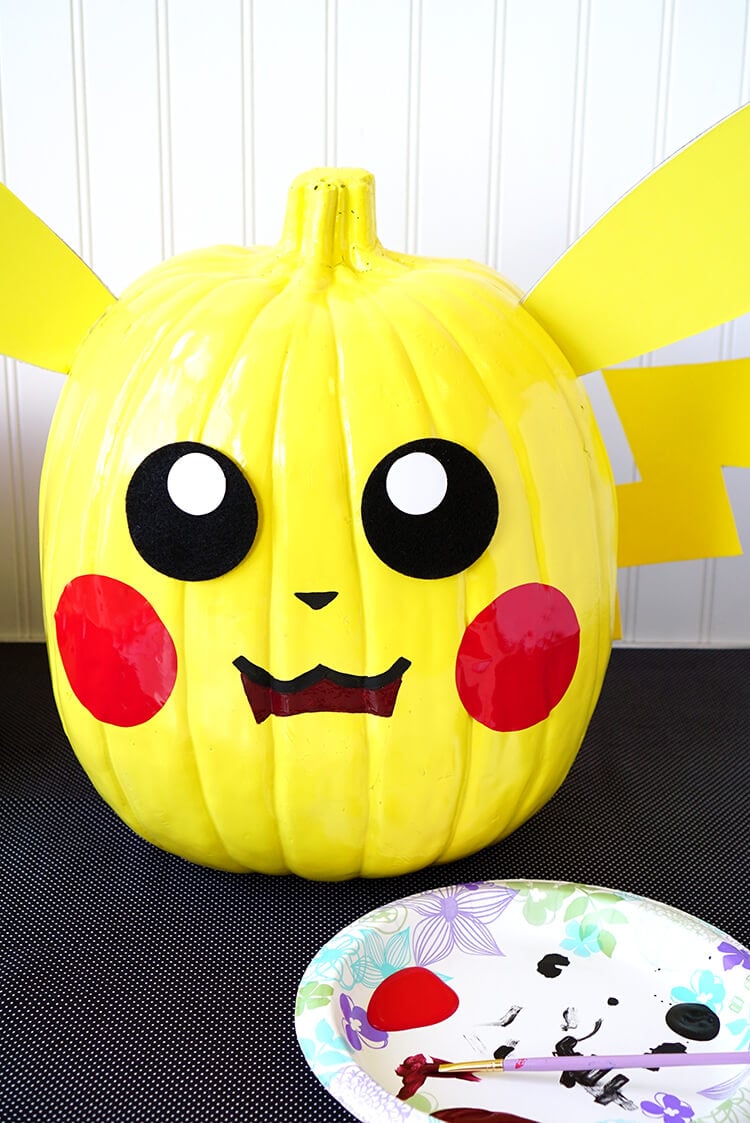 I mixed a bit of the black and red to create two different shades of red for the mouth. I painted the top section of the smile with the darker color and then finished the bottom portion with a bright red to match the cheeks.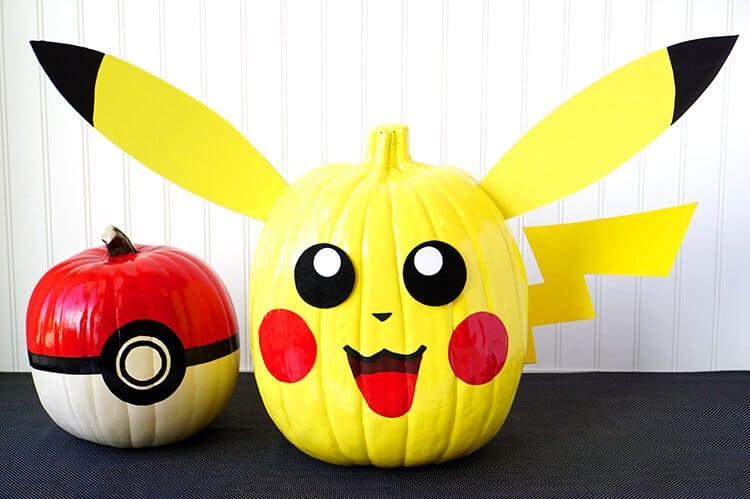 Ta da! A happy smiley Pikachu and a Pokeball to catch 'em all!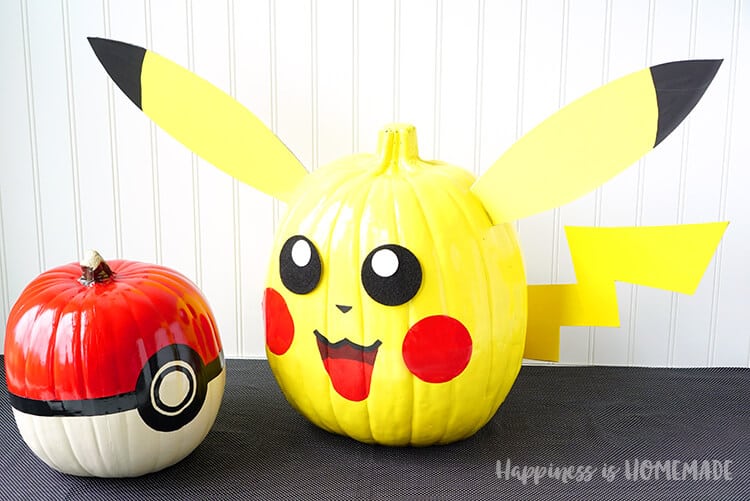 The boys LOVE their painted Pokemon pumpkins, and they think I'm the coolest mom on the block for making them!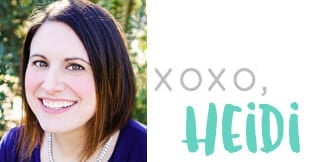 If you like these Pokemon Pumpkins, don't forget to pin 'em!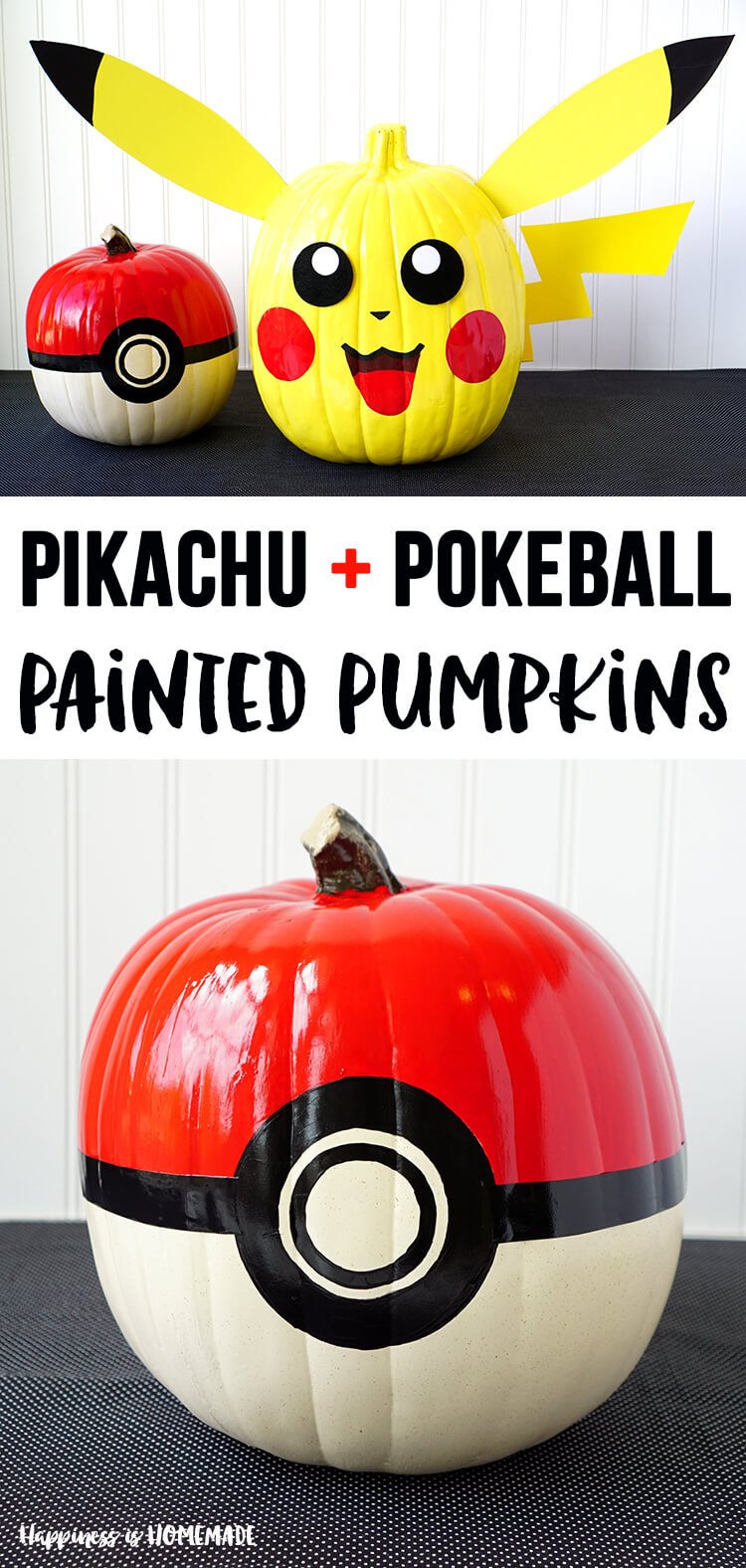 YOU MAY ALSO LIKE THESE HALLOWEEN FAVORITES: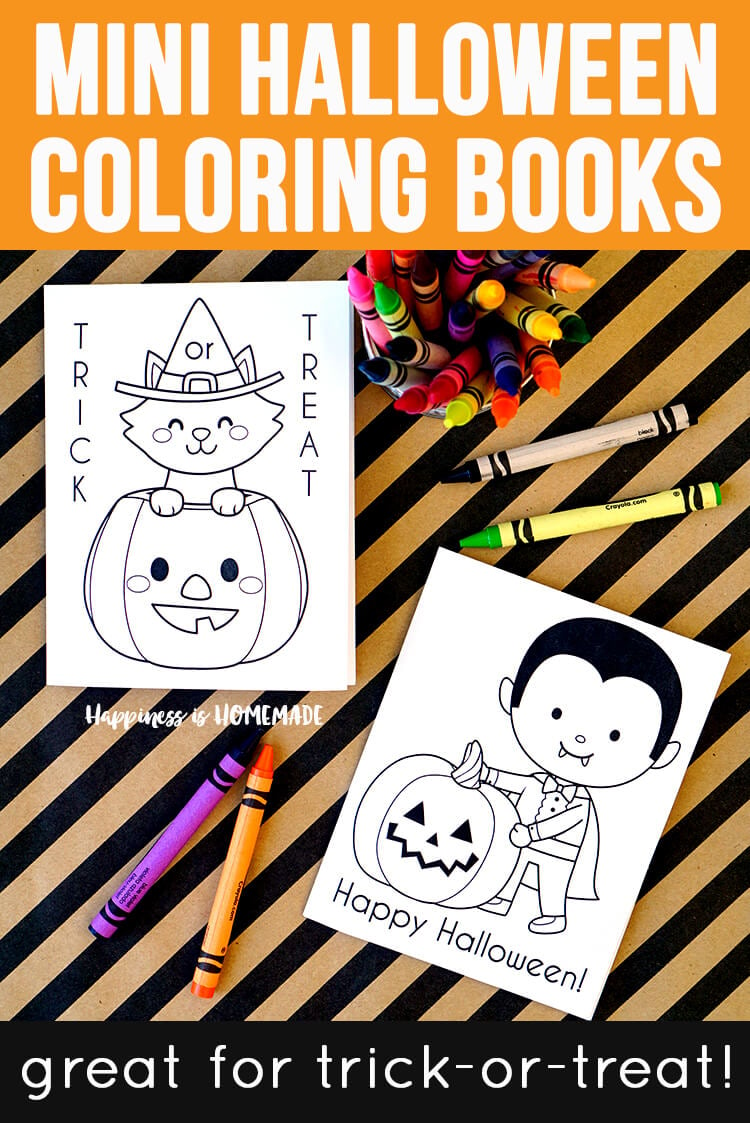 Mini Halloween Coloring Book Printable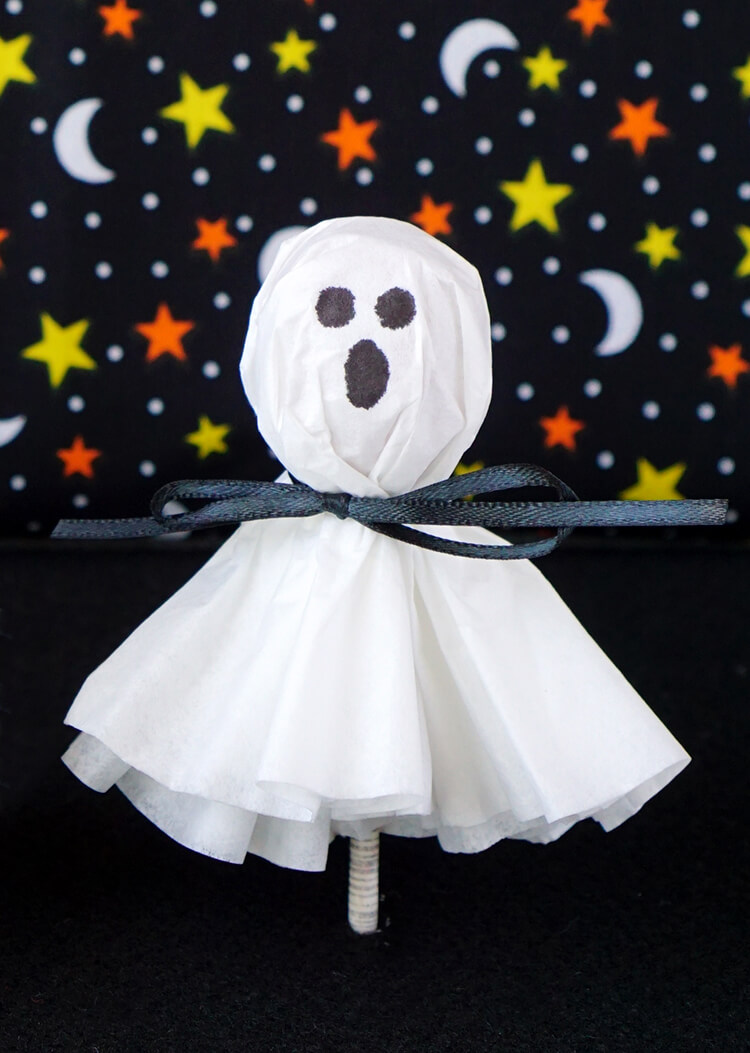 Kids Craft: Coffee Filter Ghost Lollipops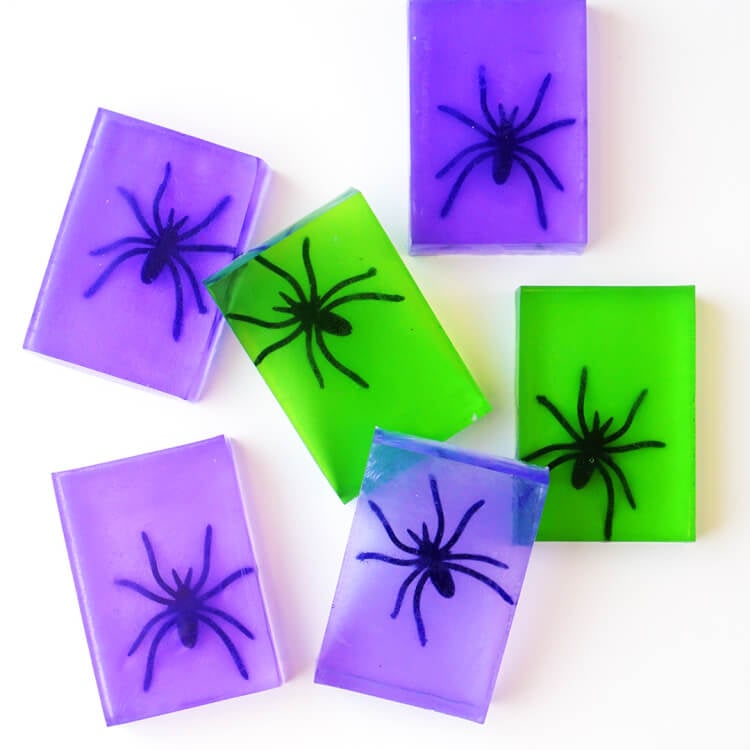 Spooky Spider Soap (a 10-minute Halloween craft!)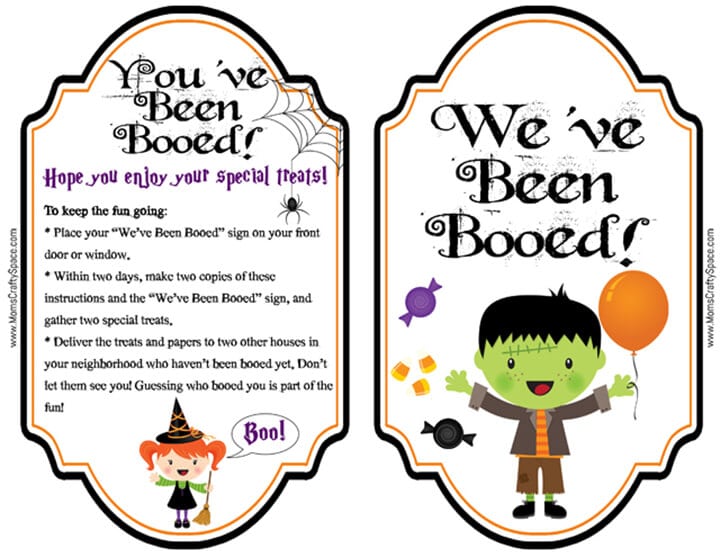 Printable "You've Been Booed!" Signs and Instructions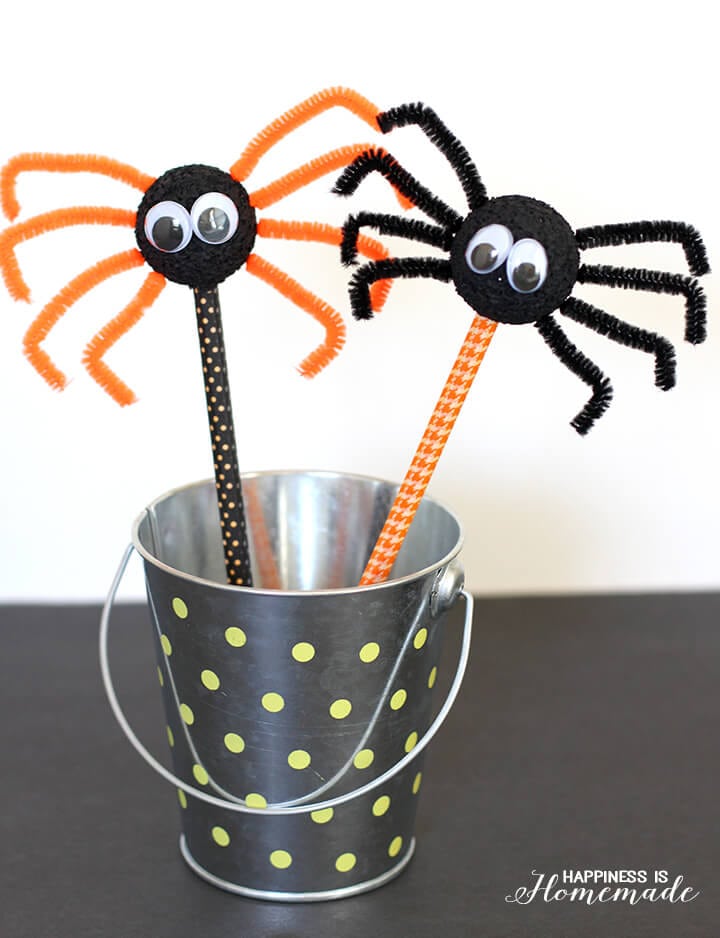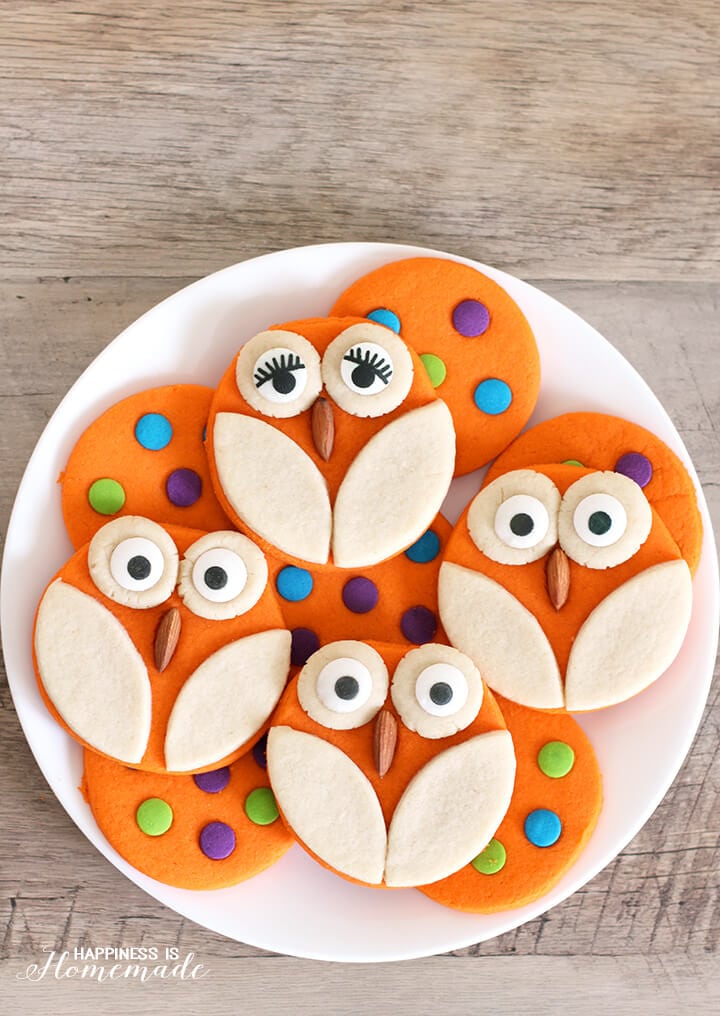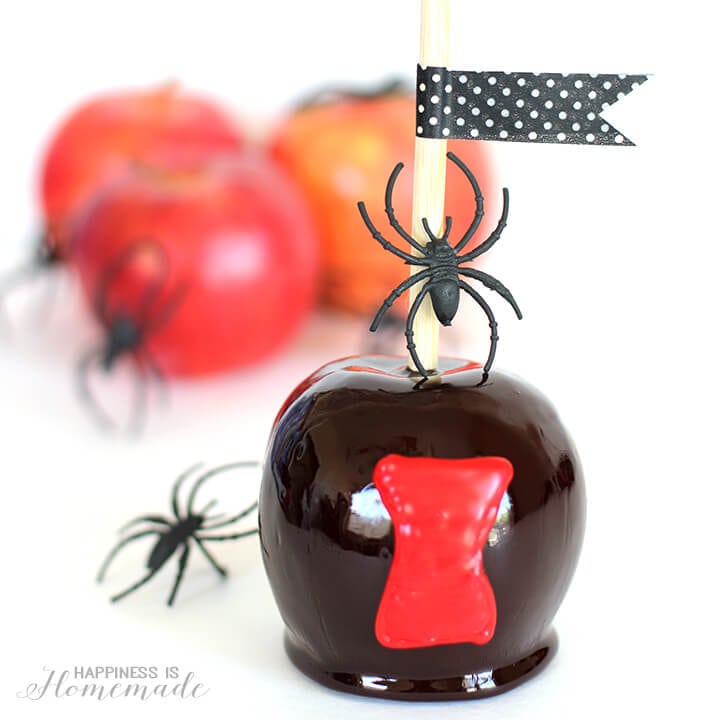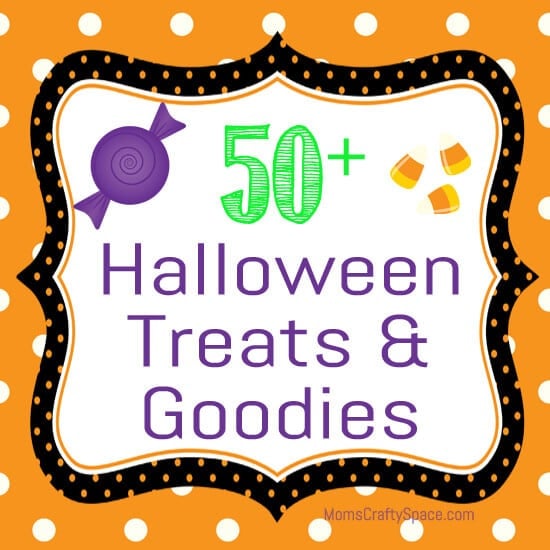 50+ Halloween Treats & Goodies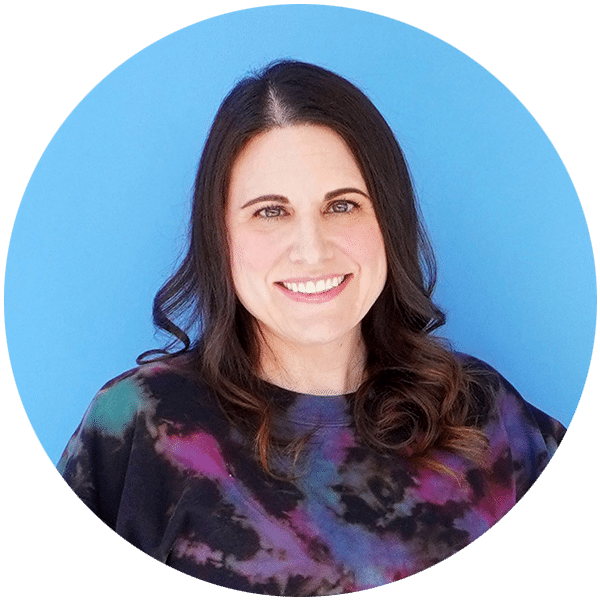 Heidi Kundin has captivated the hearts of millions with her colorful and inspiring approach to crafting, celebrations, and family fun. With over 15 years of experience, Heidi's website has become a must-visit destination for those seeking quick and easy creative ideas and last-minute solutions. Her warm personality shines through her posts, inviting readers to join her on a creative journey that's fun, rewarding, and achievable.