Black Widow Candy Apples
This post and its photos may contain affiliate links. As an Amazon associate I earn from qualifying purchases. If you make a purchase through these links, I may receive a small commission at no extra cost to you!
These spooky Black Widow Spider Candy Apples are a perfect Halloween treat!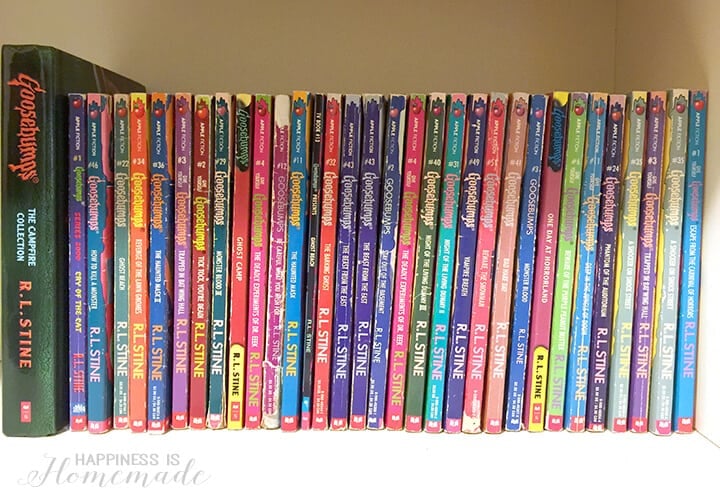 My younger sisters were huge fans of R.L. Stine's Goosebumps book series, so even though the books were below my reading level, I often found myself reading them with my sisters. My favorites were the "Give Yourself Goosebumps" series that allowed readers to choose their own adventure by picking different options that led to different versions of the story. For some reason, we always ended up at the conclusion that had us stuck in the middle of a giant spider web with the glistening eyes of the spider staring us down and ensuring our demise. Always!
I snapped this photo of the my parent's bookshelf while I was visiting the other day. Despite the fact that my sisters and I have grown up, my parents still have thirty-three Goosebumps books on their shelf! They're counting down the days until their grandkids are able to enjoy them! Since my family and I were such big Goosebumps fans, I'm really excited about the upcoming Goosebumps movie release (it comes out on Friday, October 16th!). It looks like a fun twist on the book series, and I can't wait to see which elements from the books make it into the film.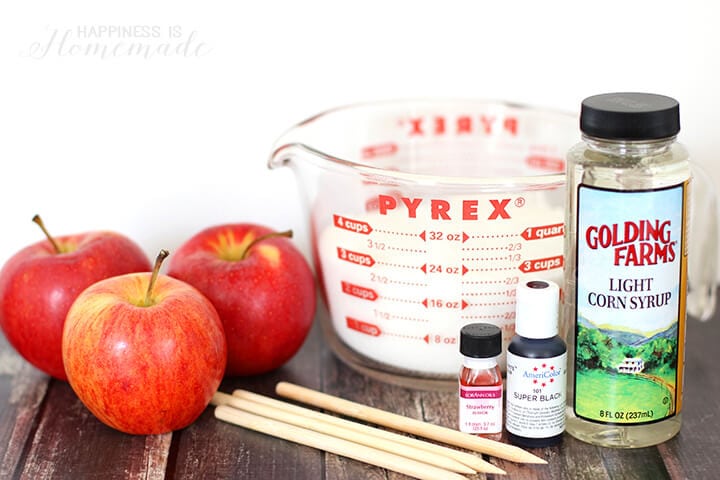 When I thought about making a treat to celebrate the movie premiere, I thought back to the final spider scene that my sisters and I loved, and I immediately knew that I wanted to make black spider candy apples.
What You'll Need:
Start by washing and drying the apples, removing the stems, and inserting the sticks.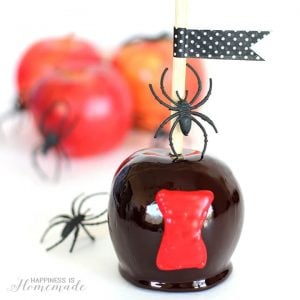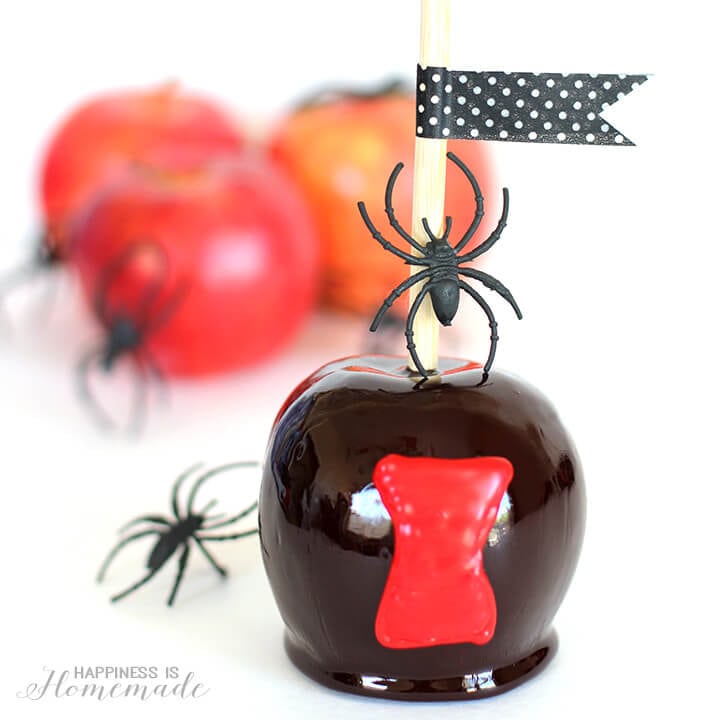 What You'll Need:
6-10

Apples

6-10

Skewers

2 1/2

Cups

Sugar

2/3

Cup

Water

1/2

Cup

Light Corn Syrup

2

tsp.

Super Black Gel Food Coloring

1

Dram of Candy Flavoring
Instructions:
Wash & dry apples, remove stems, and insert a stick into the center.

In a pot over medium heat, heat sugar, water and corn syrup until boiling.

Continue to boil for 10-15 minutes until the sugar mixture reaches 300 degrees.

Remove from heat, and stir in the food coloring and flavor oil.

Carefully (but quickly!) dip each apple, and place on a sheet of parchment paper to cool/set.

When the black candy is hardened, use red icing to pipe an hourglass shape on to the center of each apple.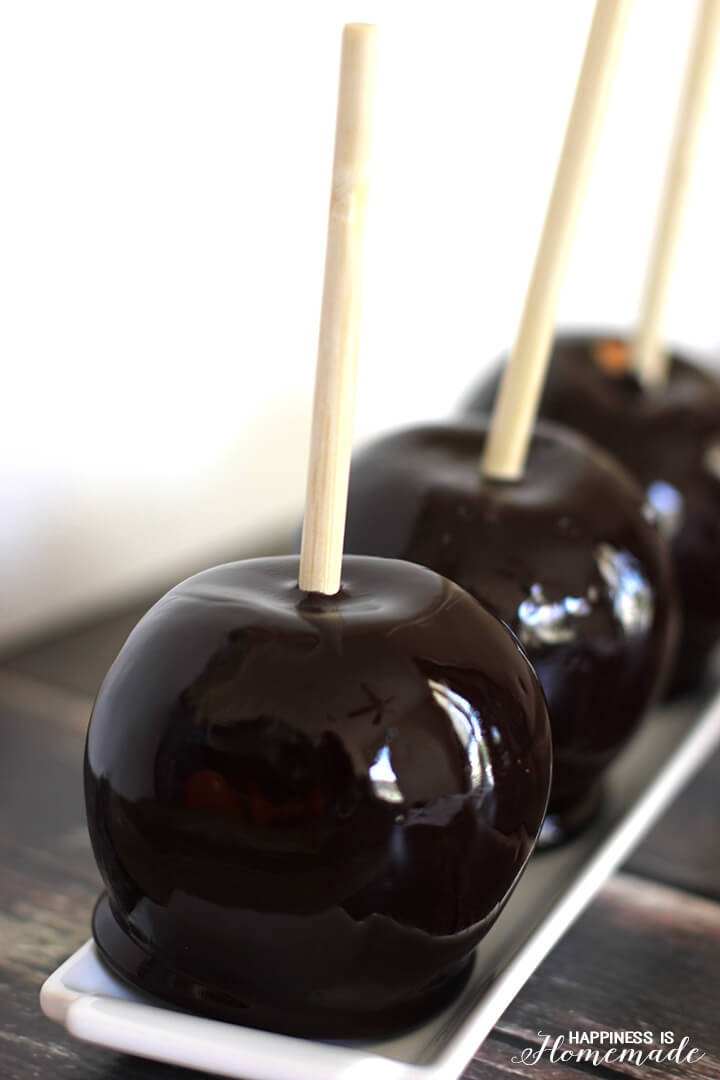 Dip the apples into the black sugar, and place on a sheet of parchment paper to cool and harden. They dry ultra glossy, smooth, and shiny – SO cool!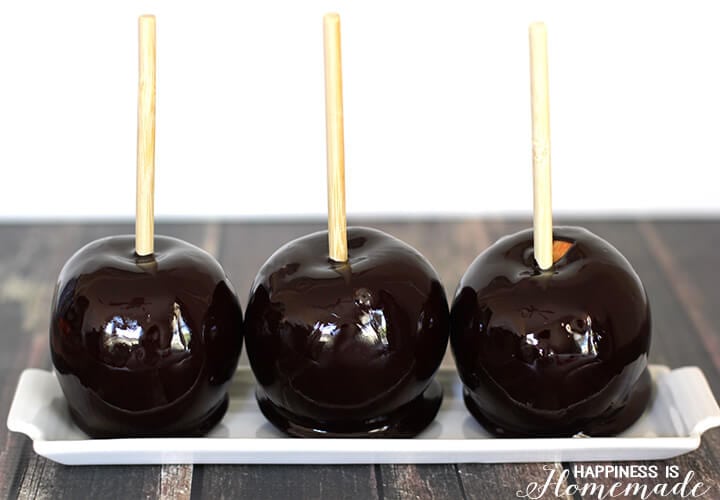 I thought about leaving the apples plain black, but I knew it wouldn't give me the "spider look" that I was going for (and I nixed my husband's idea of inserting chenille stem legs!).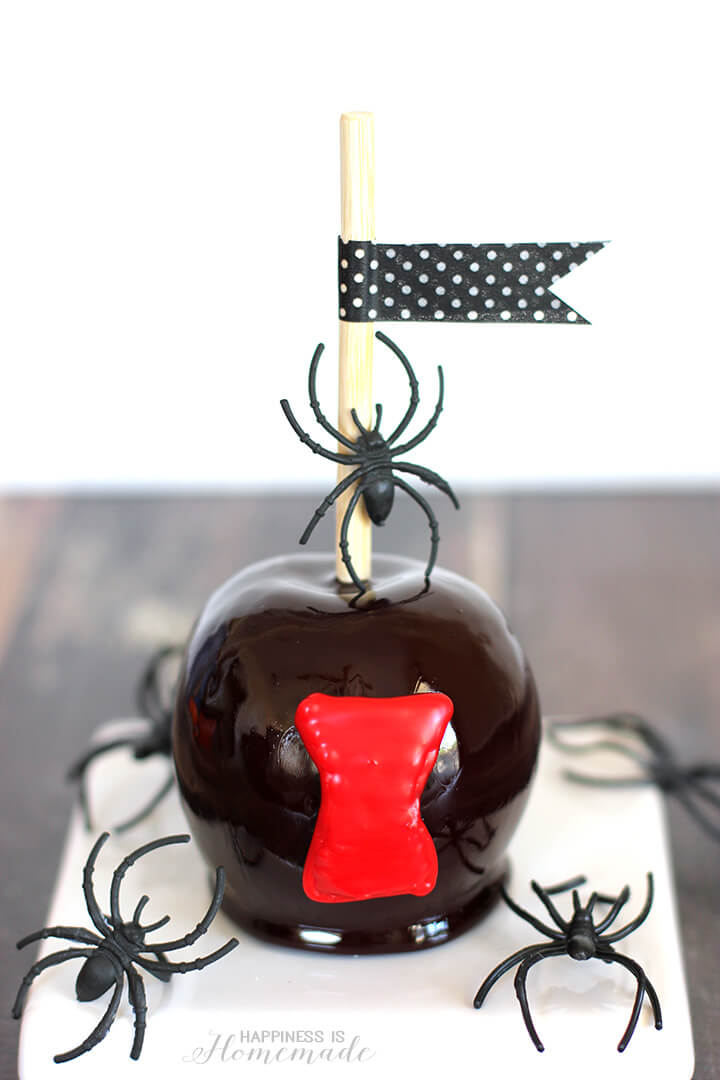 I whipped up a quick batch of royal icing, and I piped an hourglass shape on to the center of each apple. NOW it looks spider-tastic!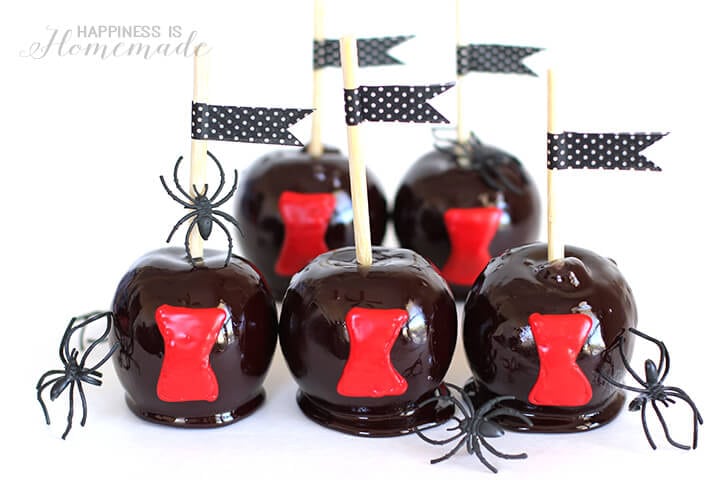 I also added a washi tape flag to the top of the apple stick and a few plastic spider props to emphasize the concept.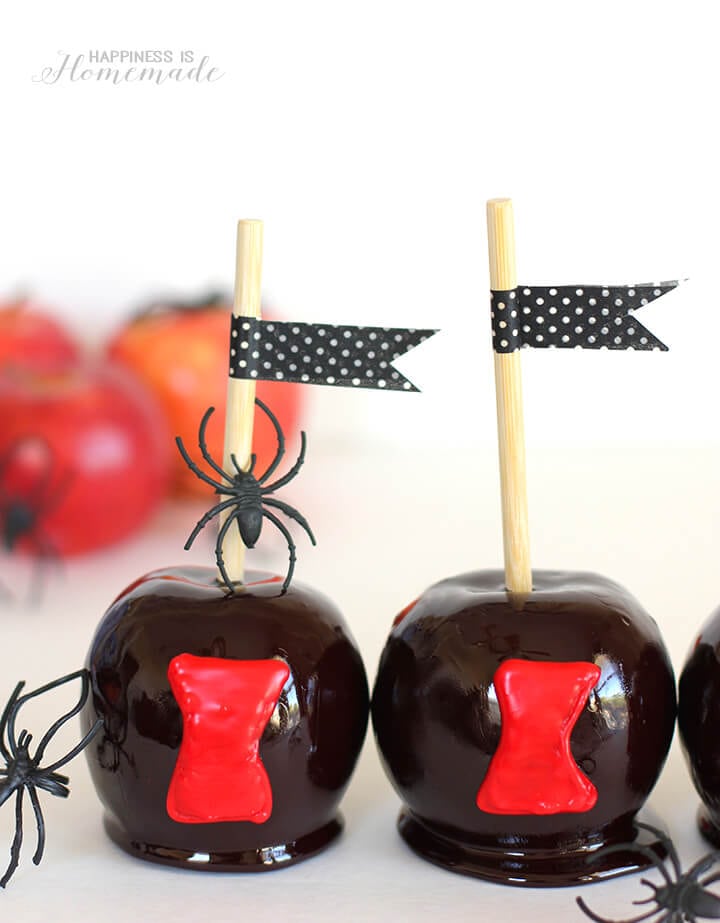 I'm totally in love with the way that these turned out, and the best part was that they only took about 45 minutes to make! Also, even though the black candy looks like it would turn your mouth completely black when you eat it, it only colors your tongue slightly (and it looks purple-ish on your tongue!), so you can eat the whole thing without worrying about having a black mouth!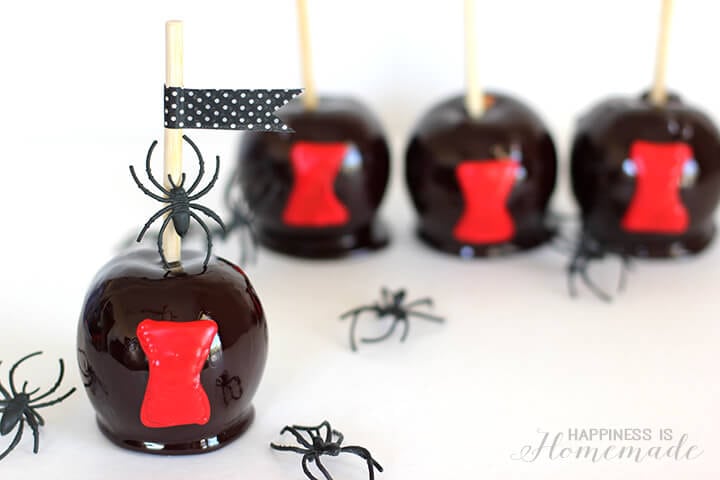 When I started editing the photos that I took of the apples, I couldn't narrow it down to my most favorites…so I'm just going to share ALL of the wicked apple pics!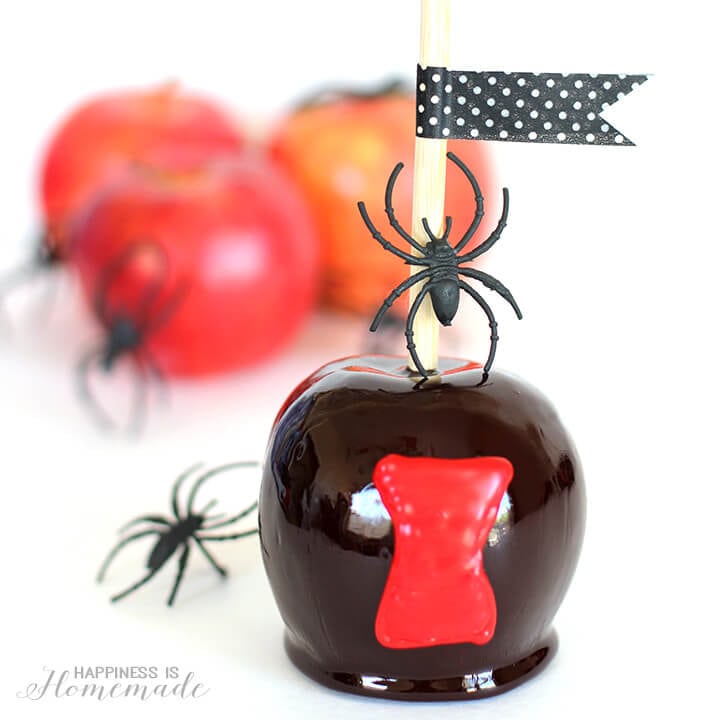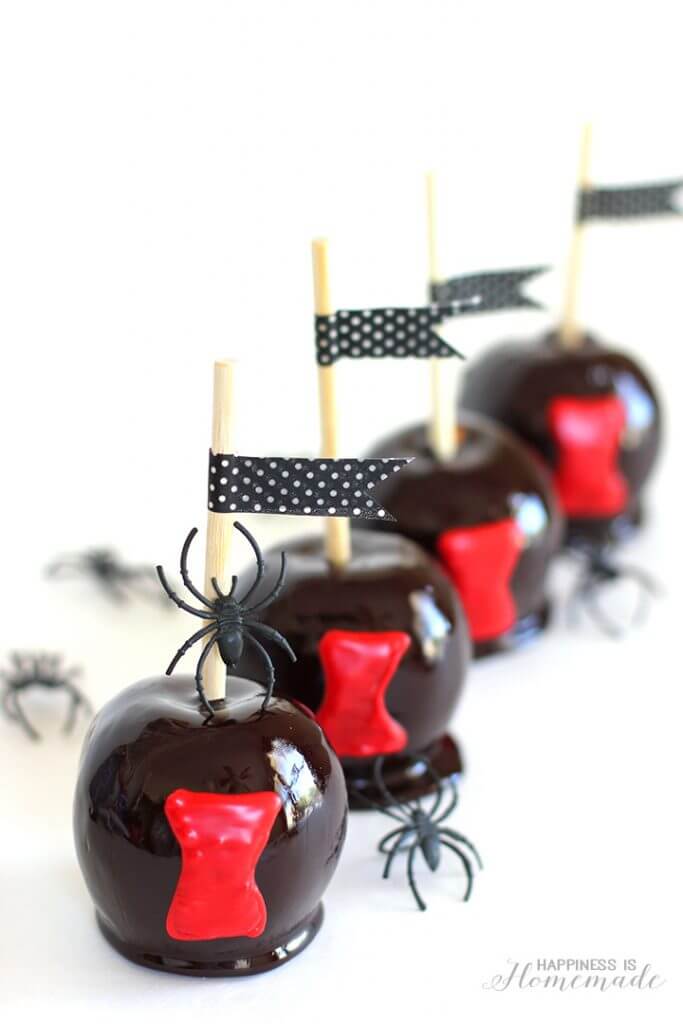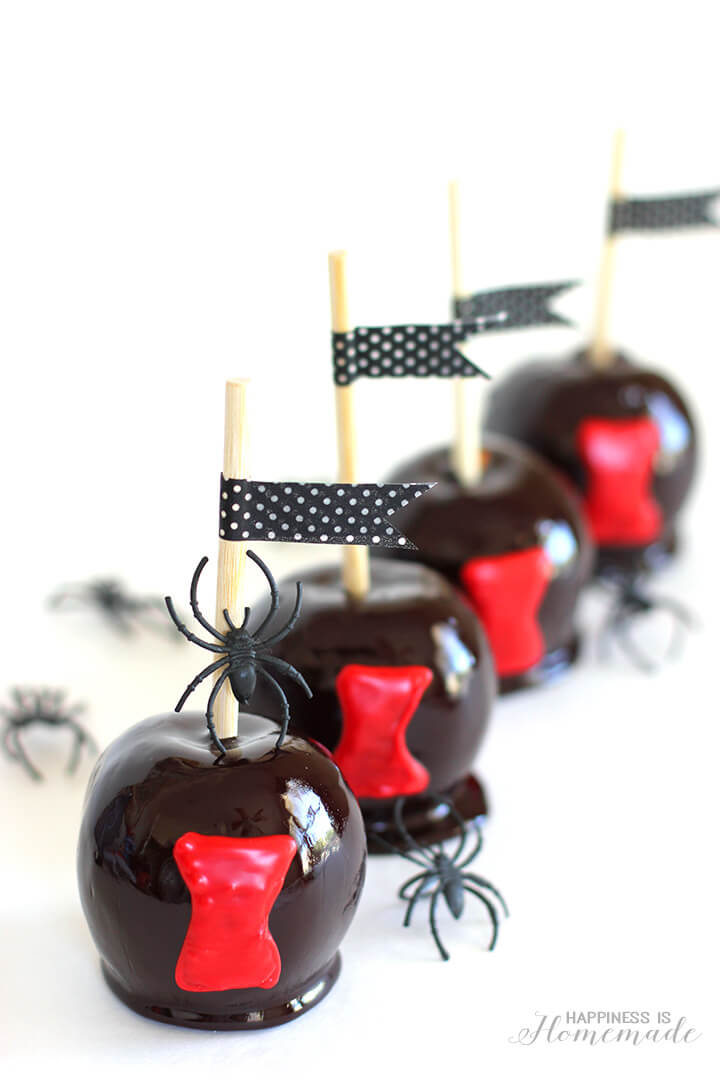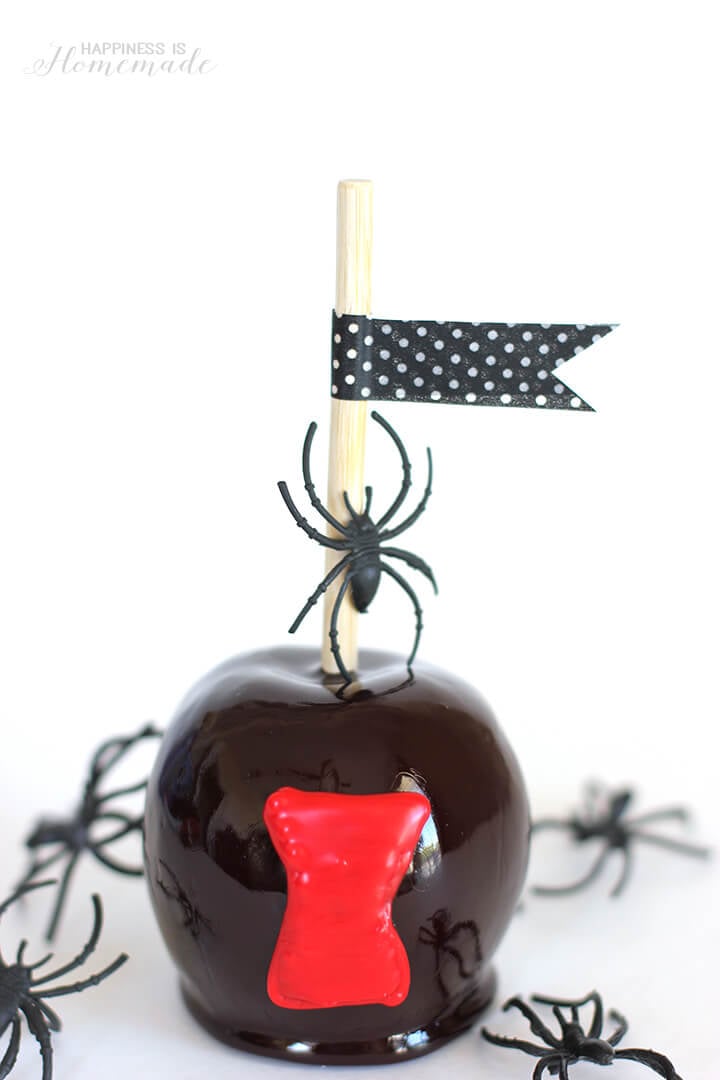 I'm not the only blogger who is excited about the Goosebumps movie release, so be sure to check out these great ideas from a few of my friends…
The Pop Culture Blog Hop for Goosebumps
If you are interested in joining the Pop Culture Blog Hop, please email Maggie from The Love Nerds (maggie@thelovenerds.com) or Rebecca from Sugar & Soul (fickrj5@gmail.com).
Pumpkin Mummy Truffles by The Love Nerds
Goosebumps Punch by Sugar & Soul
Goosebumps White Vampire Bite Cake by Cookie Dough and Oven Mitt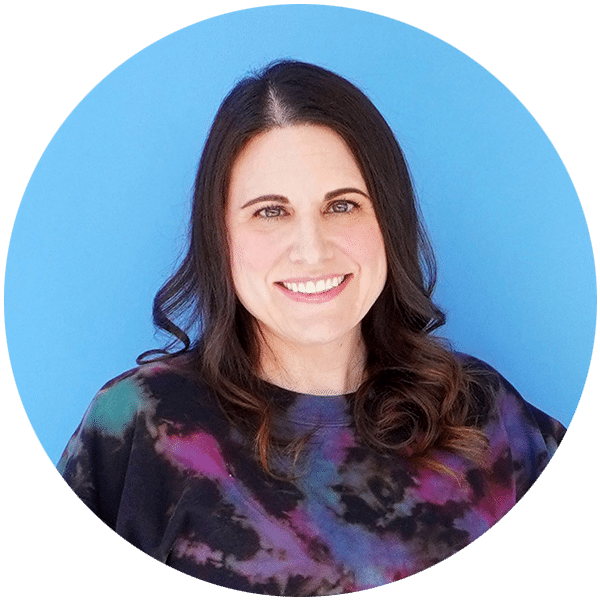 Heidi Kundin has captivated the hearts of millions with her colorful and inspiring approach to crafting, celebrations, and family fun. With over 15 years of experience, Heidi's website has become a must-visit destination for those seeking quick and easy creative ideas and last-minute solutions. Her warm personality shines through her posts, inviting readers to join her on a creative journey that's fun, rewarding, and achievable.