Summer Word Scramble
This post and its photos may contain affiliate links. As an Amazon associate I earn from qualifying purchases. If you make a purchase through these links, I may receive a small commission at no extra cost to you!
This free printable Summer Word Scramble is lots of fun for kids and adults alike! Unscramble the summer themed words in this fun summer game that everyone will love!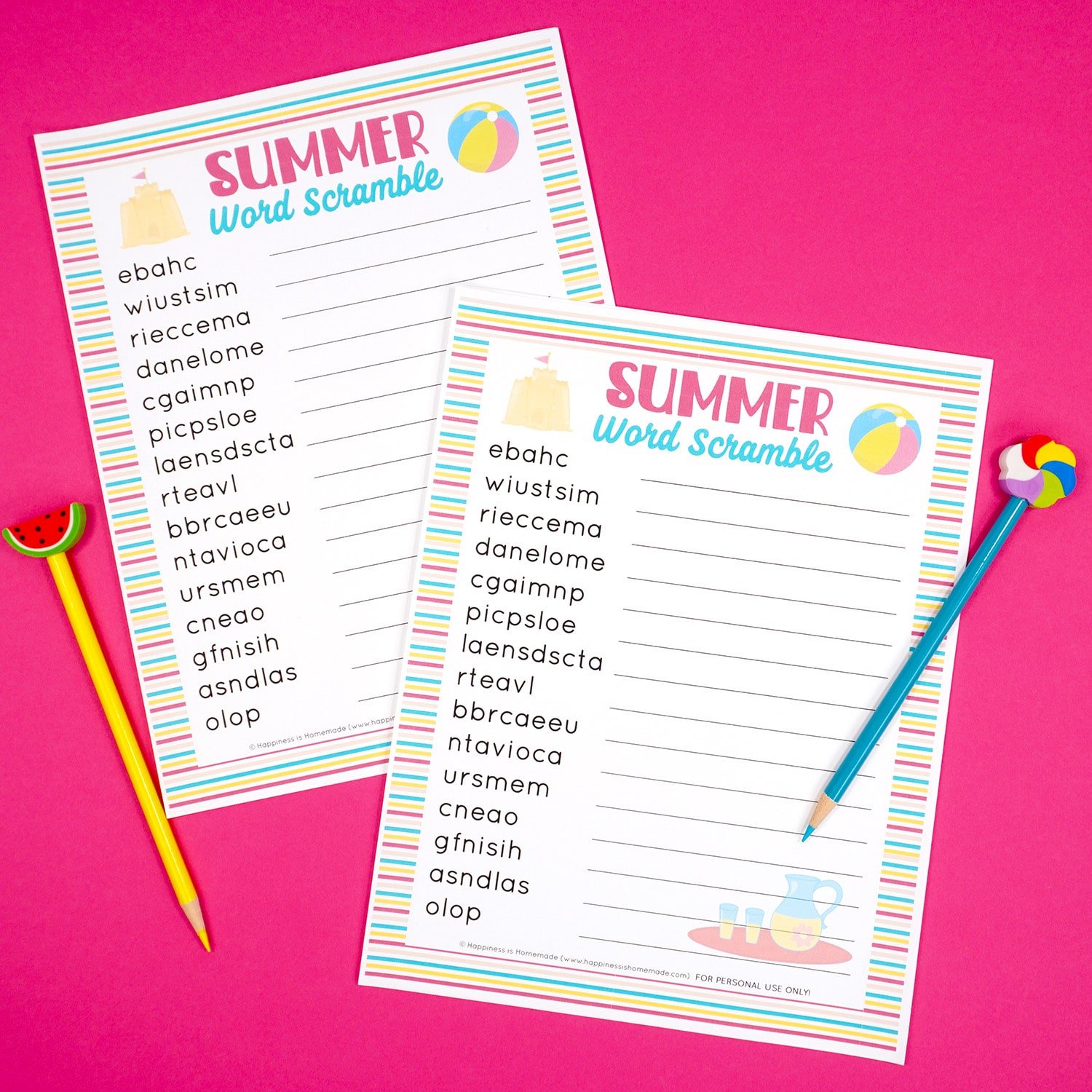 This post may contain affiliate links. I will receive a small commission from these sales at no additional cost to you!
We're kicking off summer with some fun word games that the whole family can enjoy! Last week, we shared an entertaining Summer Word Search, and today, we're bringing you this awesome Summer Word Scramble game.
Printable Summer Word Scramble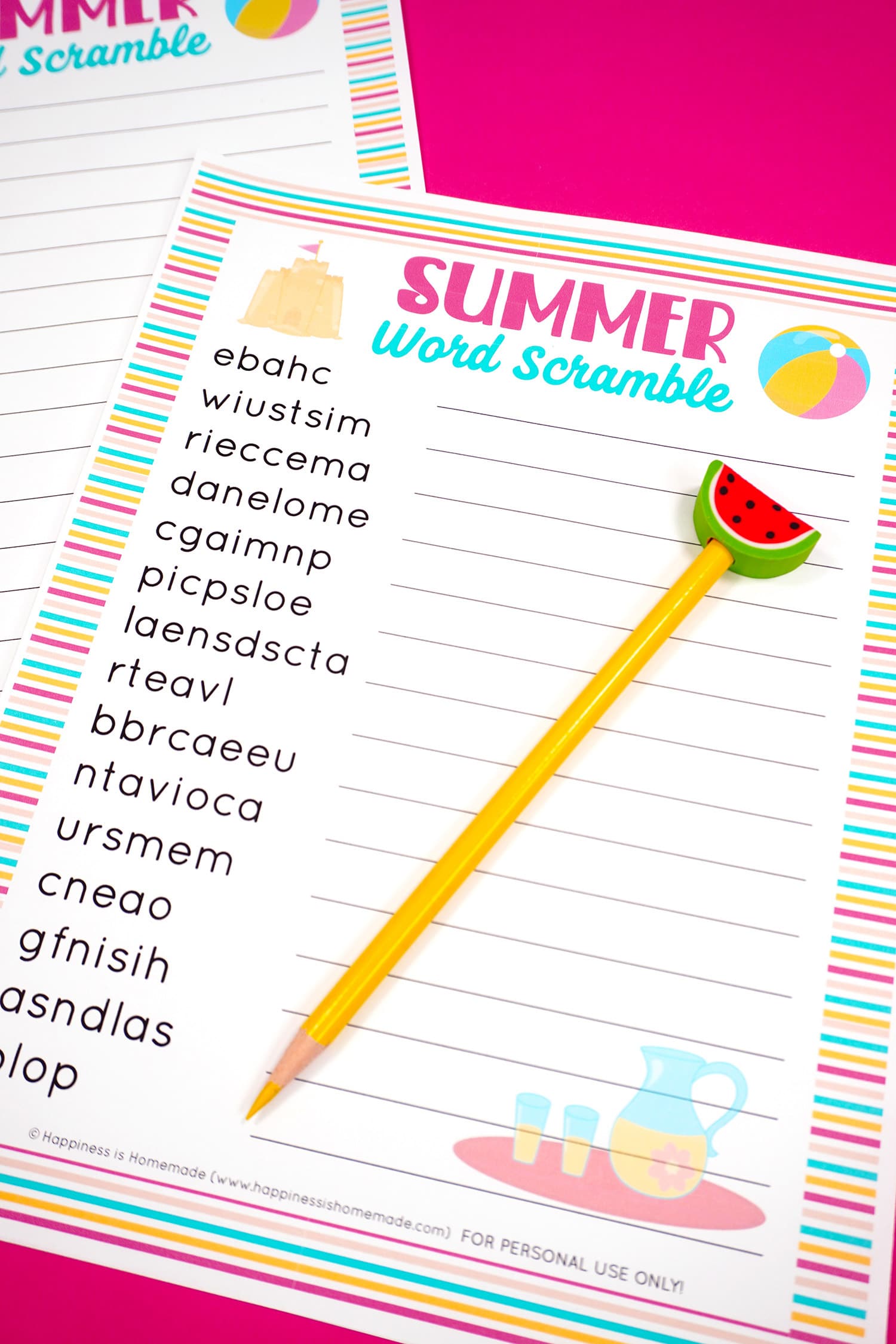 This fun word scramble game is made up of fifteen mixed-up summer themed words. It's a great way to pass the time! Race the clock or each other to see who can unscramble the most words the fastest!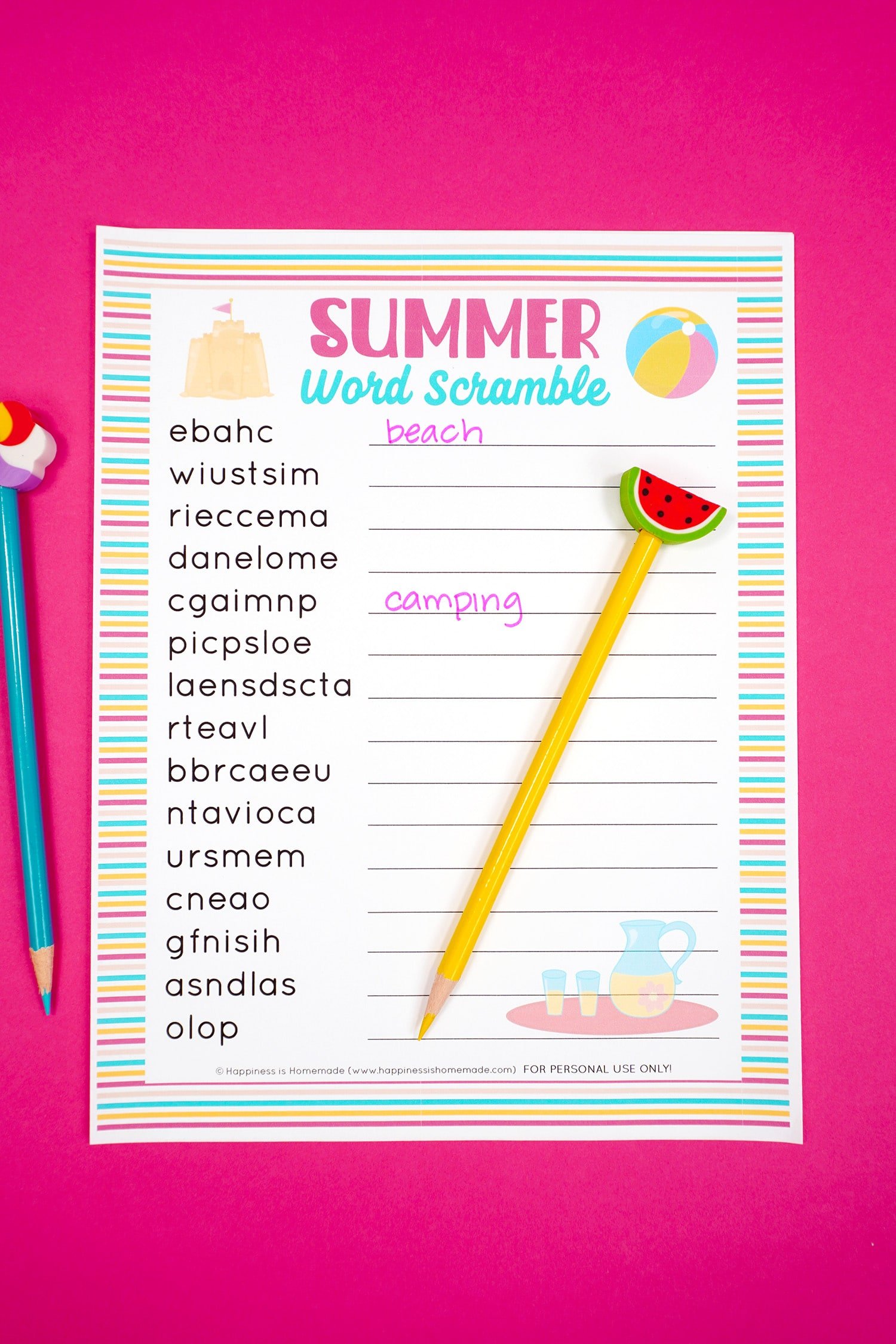 What are the benefits of word scrambles & word games?
Word scrambles are a winning combination of educational fun paired with learning, so they're high on my list of my favorite games for kids! Word scrambles have been proven to help children decipher patterns, learn problem-solving skills, improve their spelling, and extend their vocabularies – super awesome!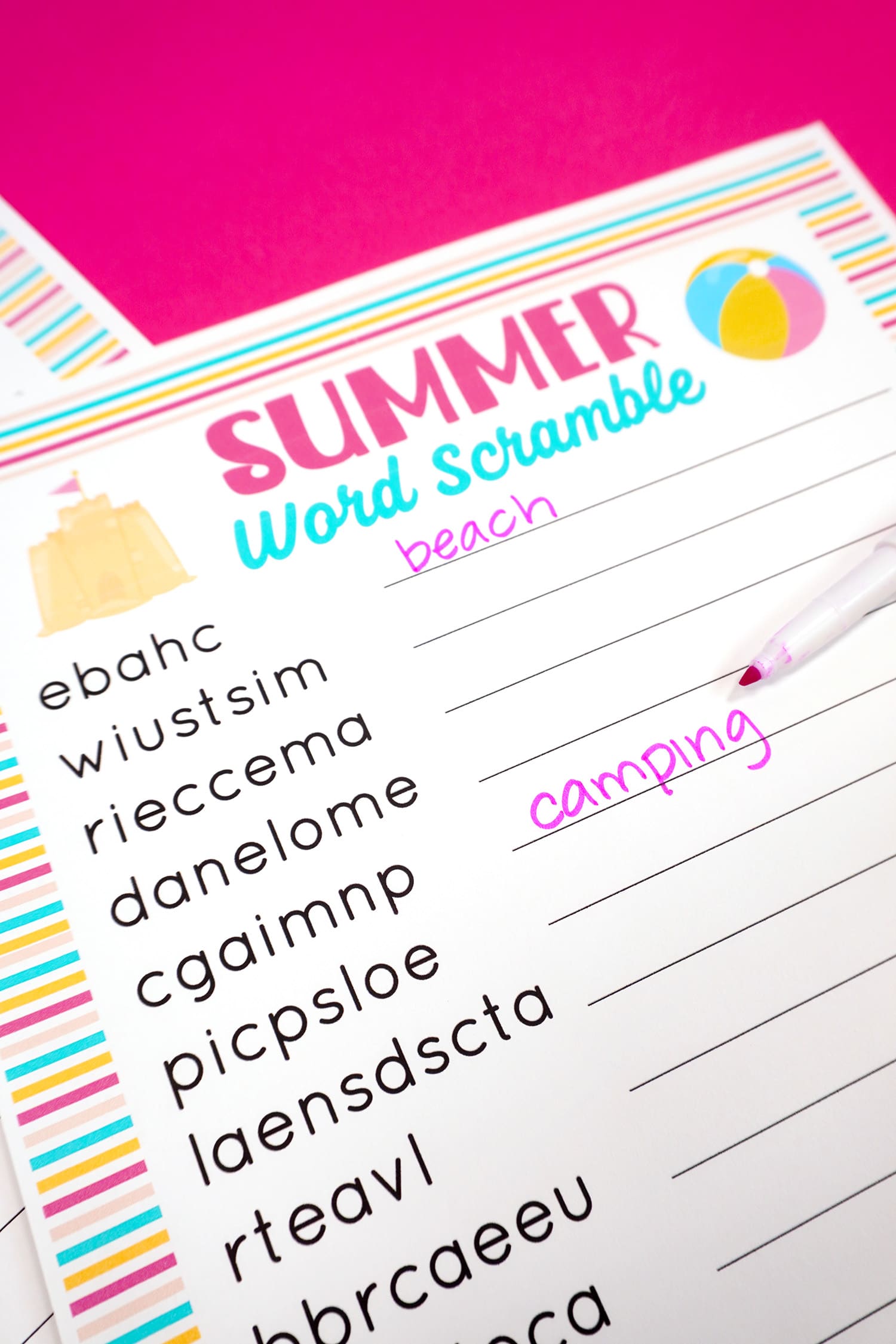 Our summer word scramble contains words of all different lengths, so it's appropriate for elementary school aged children through adults. (Don't worry, though, we've included an answer sheet for anyone who gets stuck!)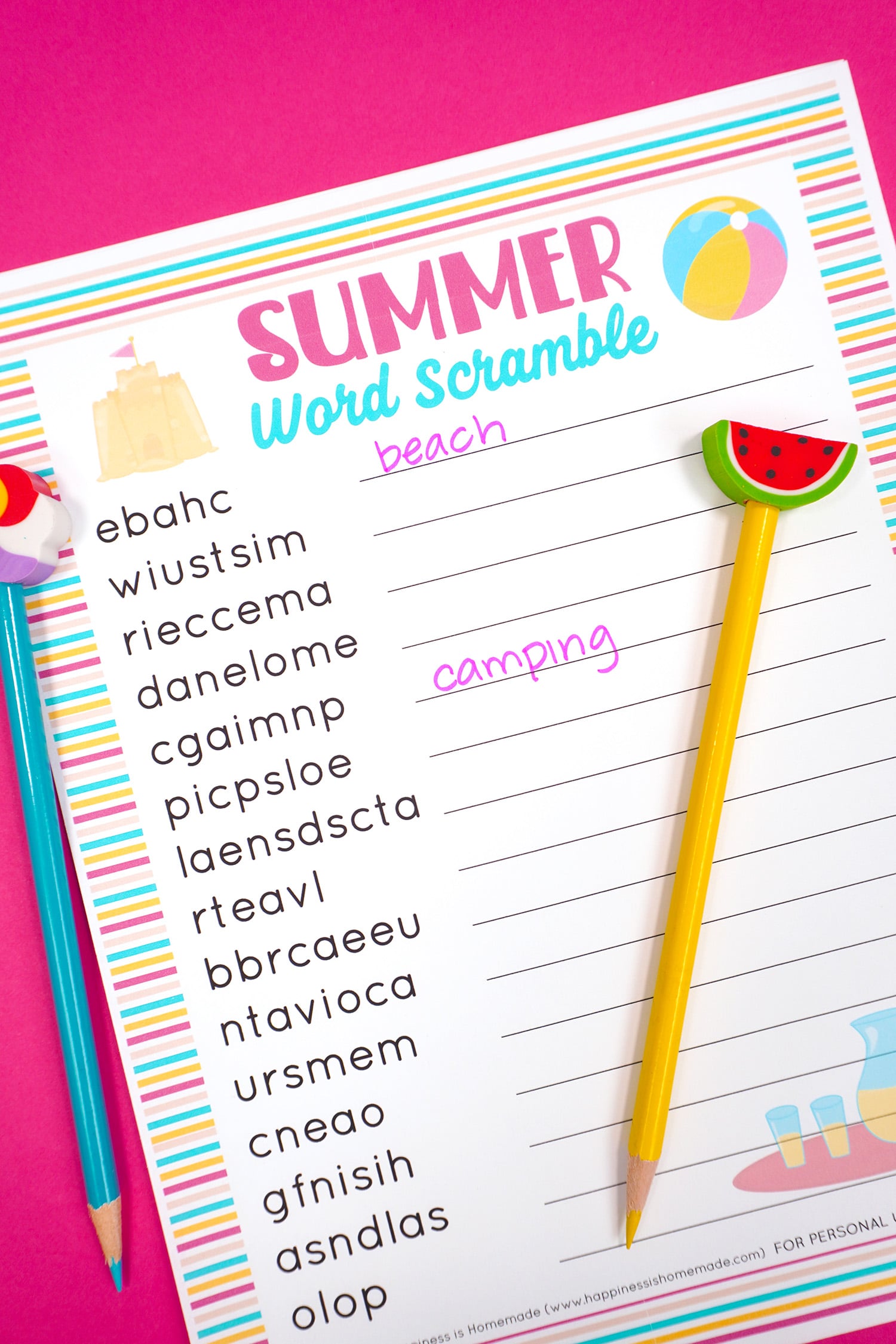 Our word scramble can be completed individually, but we like to set a timer for 2 -3 minutes and compete head-to-head to see which member of our family can unscramble the most words in the time allotted (it makes a fantastic Minute to Win It Game this way!) or see who can finish the entire list first!
Note: there is ONE open compound word on this list, which means that the answer is actually two words even though it is scrambled up as one single jumble of letters!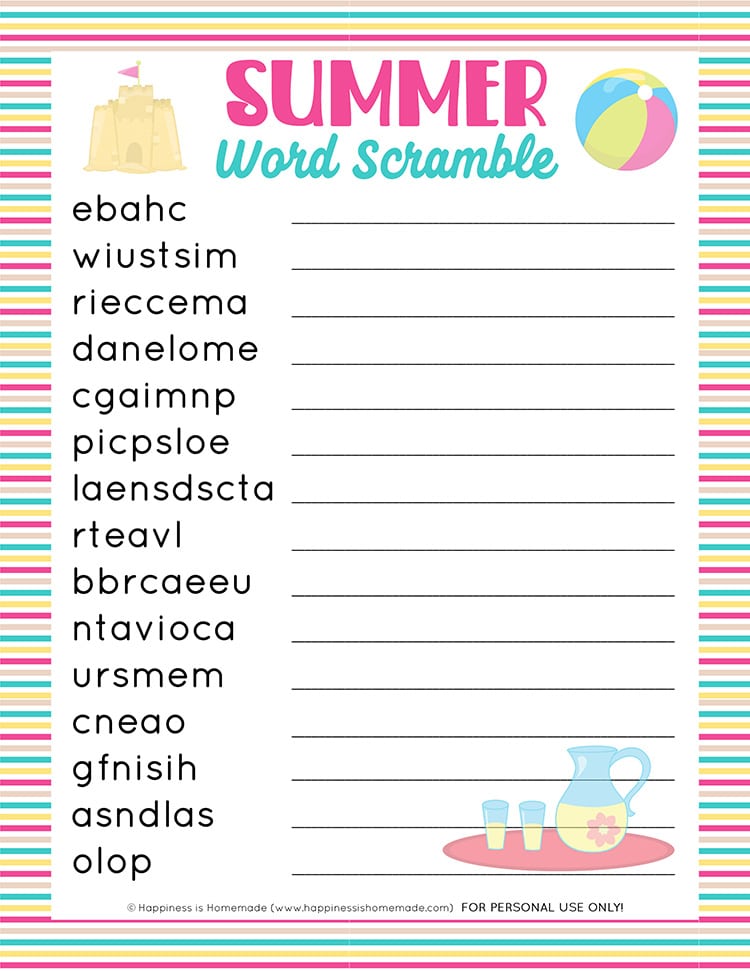 TO GET INSTANT ACCESS TO THE SUMMER WORD SCRAMBLE PRINTABLE, ENTER YOUR NAME AND EMAIL INTO THE FORM BELOW AND CLICK THE "GET IT NOW!" BUTTON.
This super fun word scramble is sure to be a huge hit with everyone of all ages!

You May Also Like: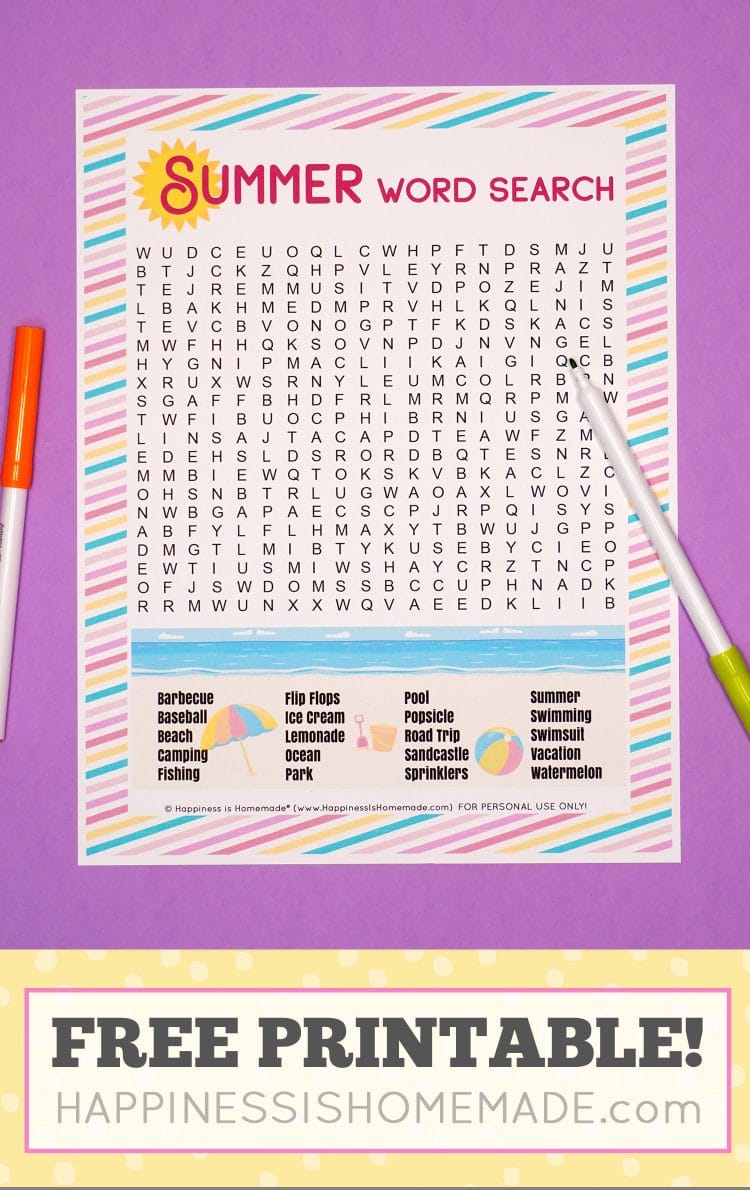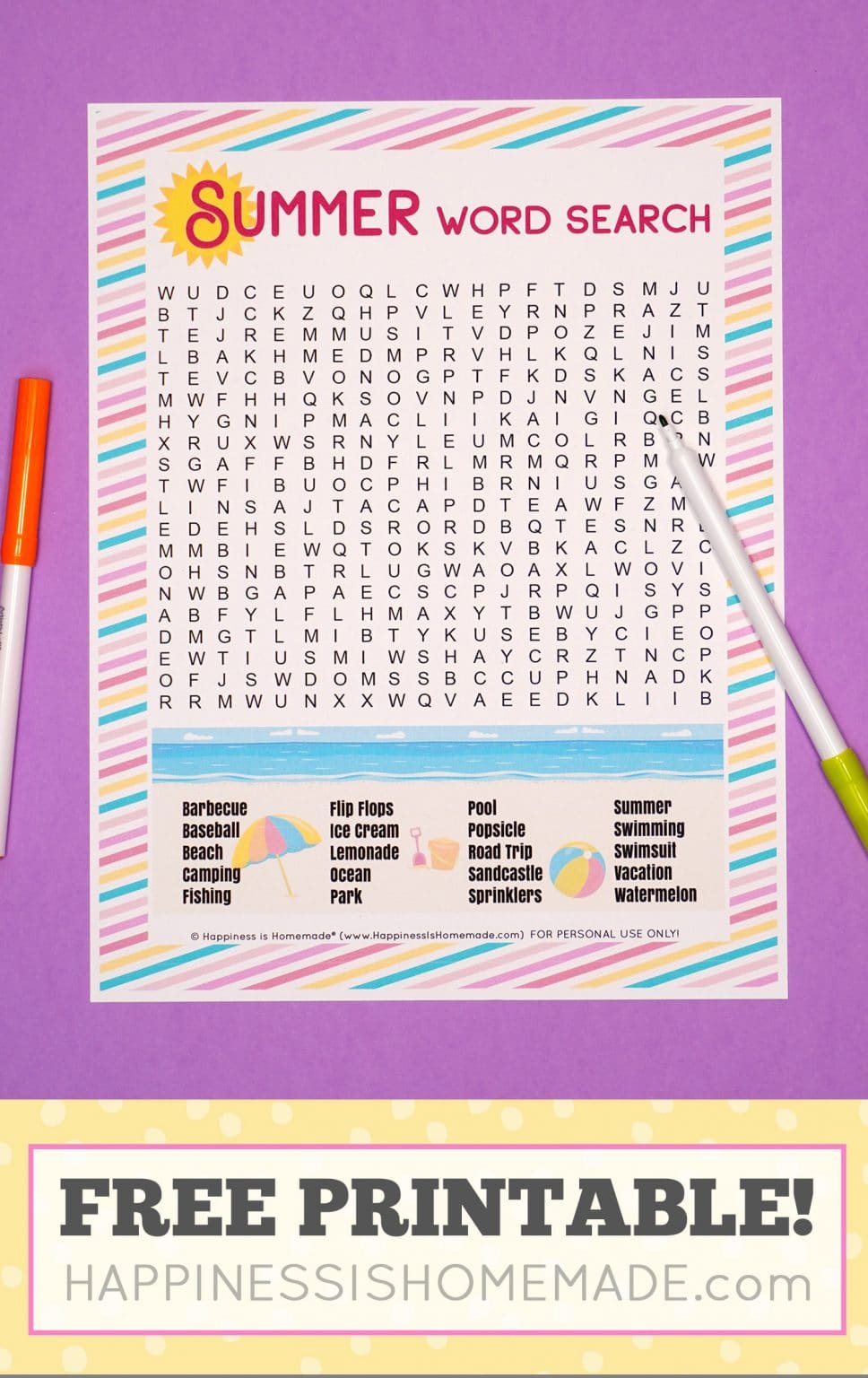 Free Summer Word Search Printable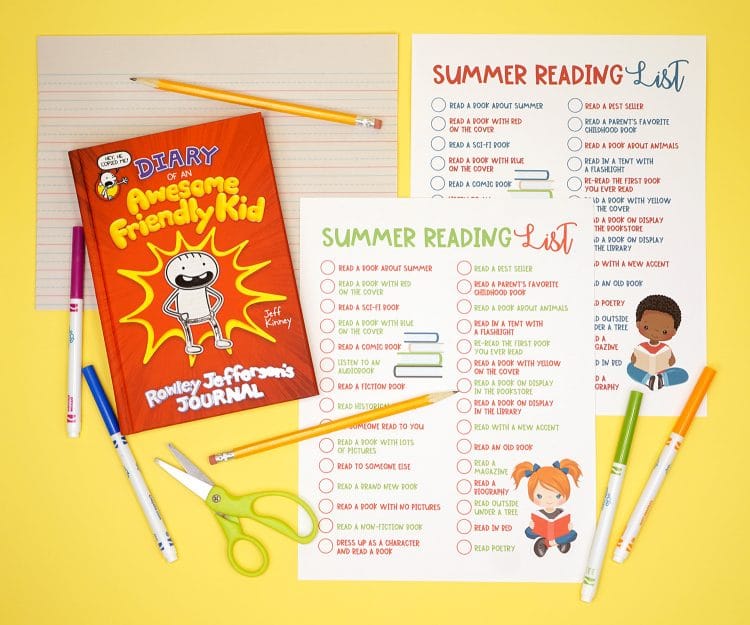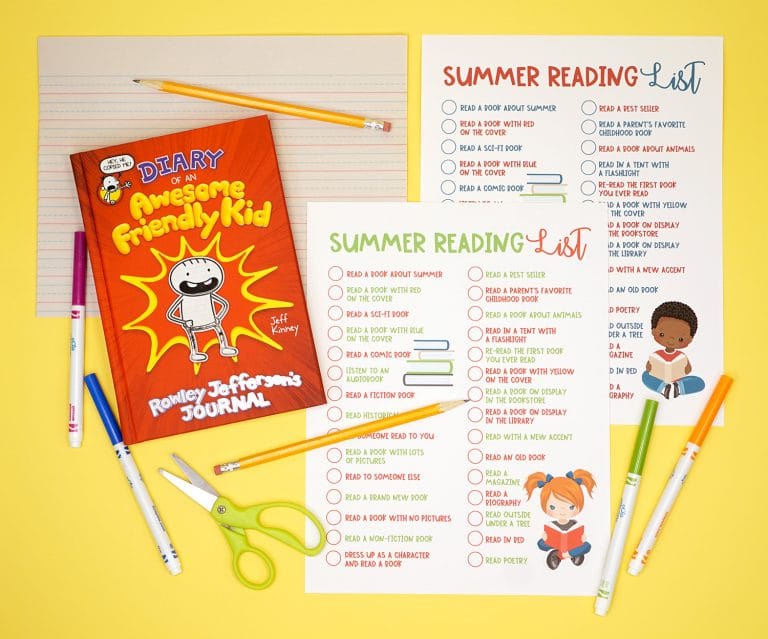 Printable Summer Reading Challenge List for Kids
Pin This Summer Word Scramble For Later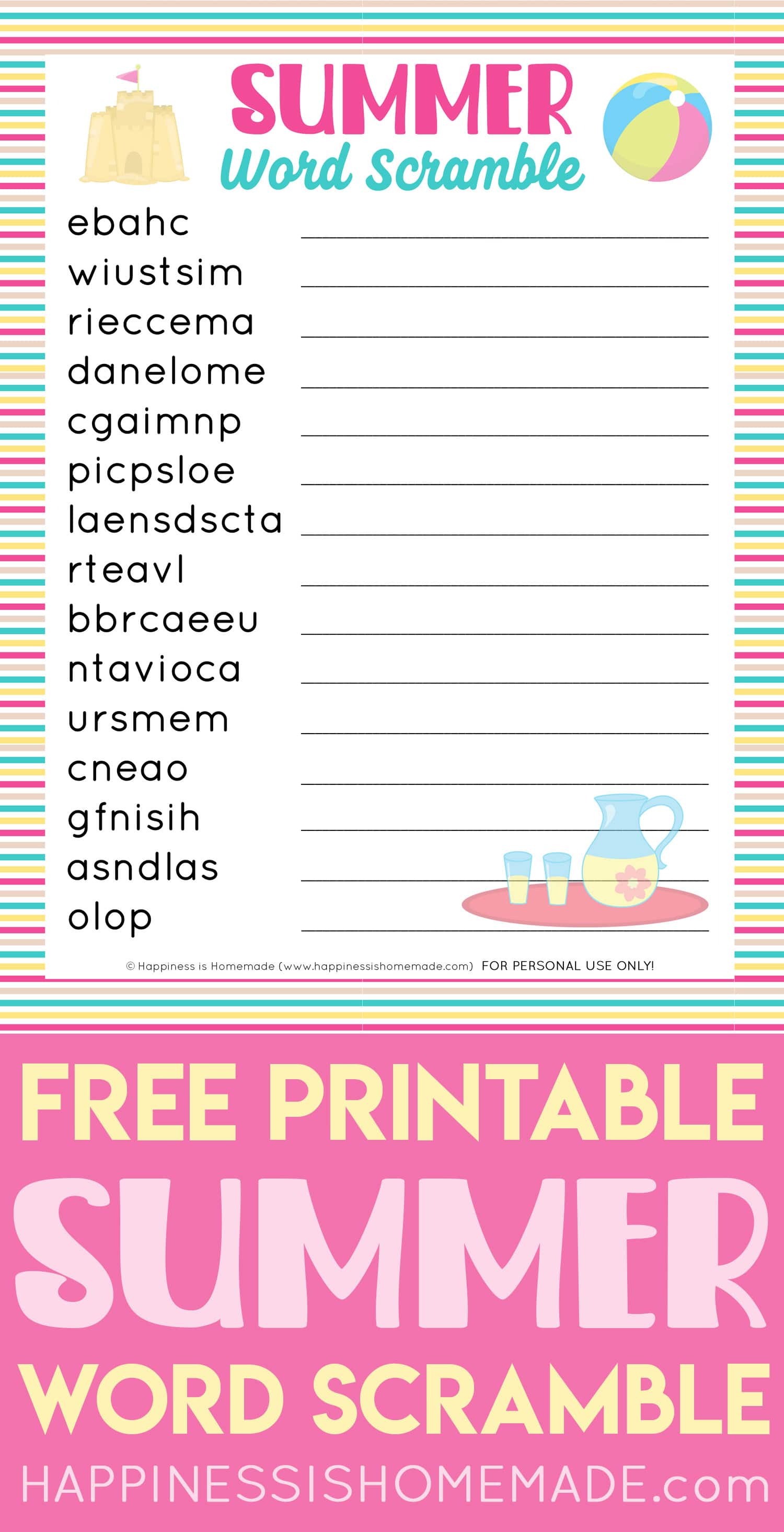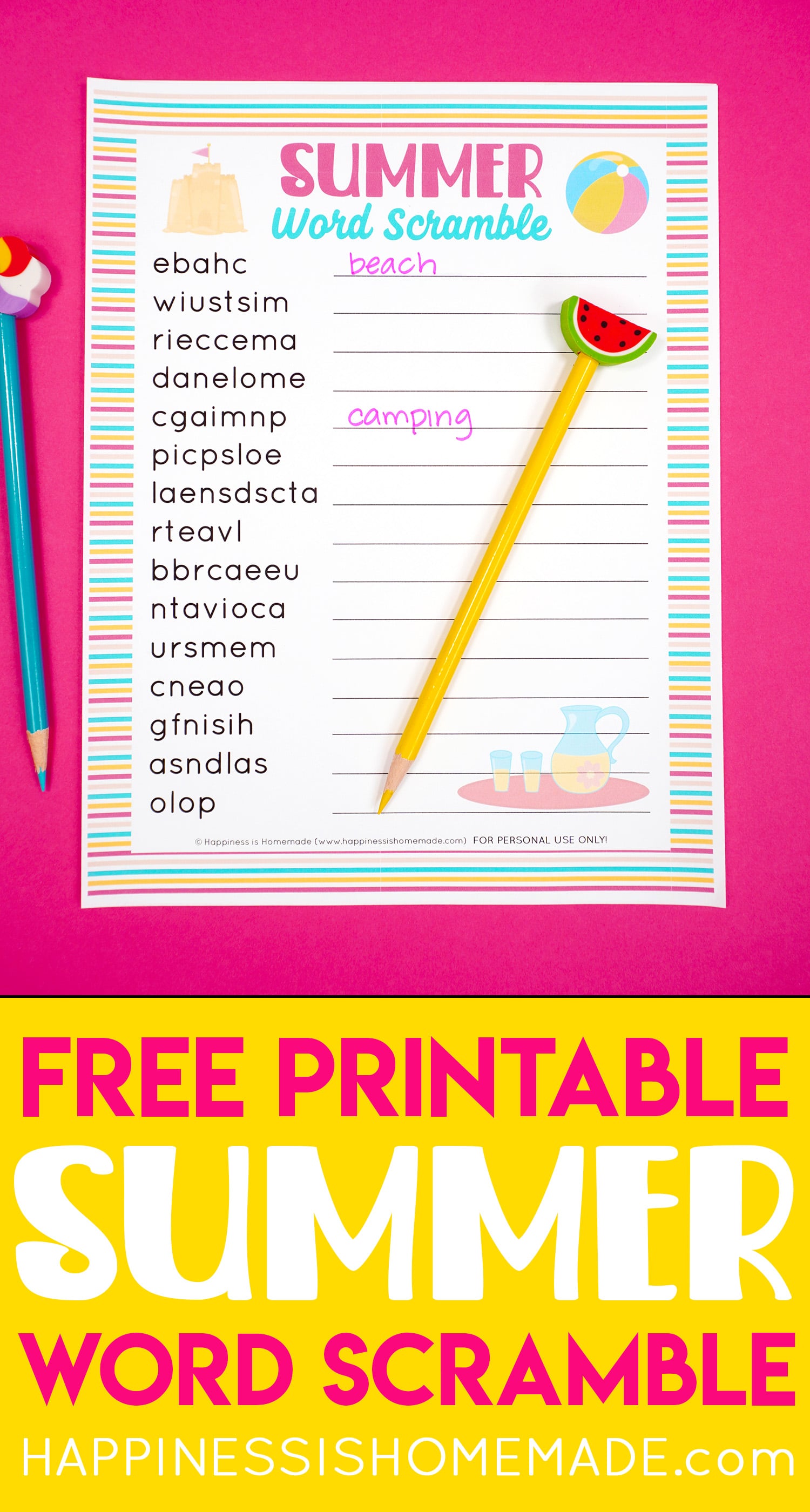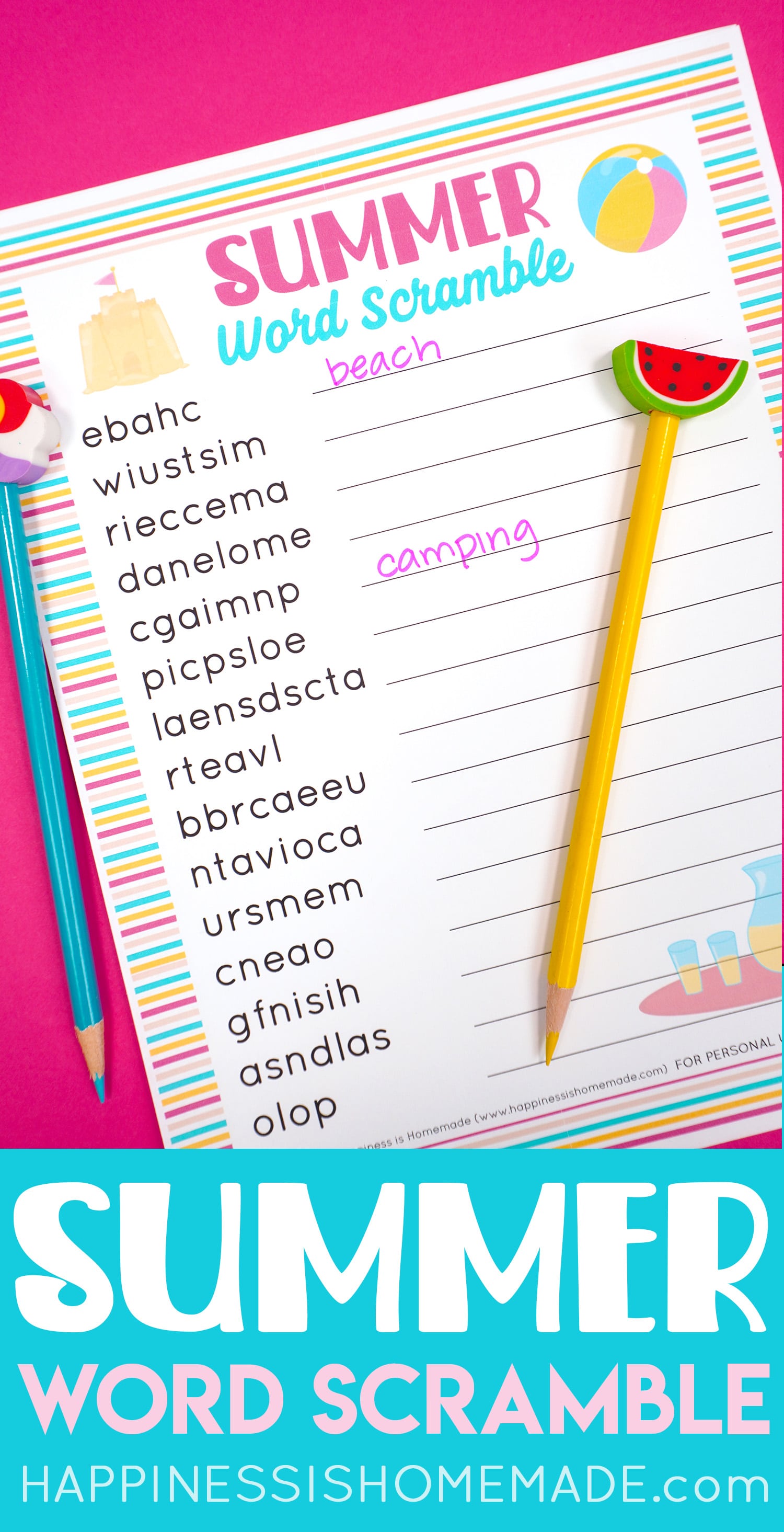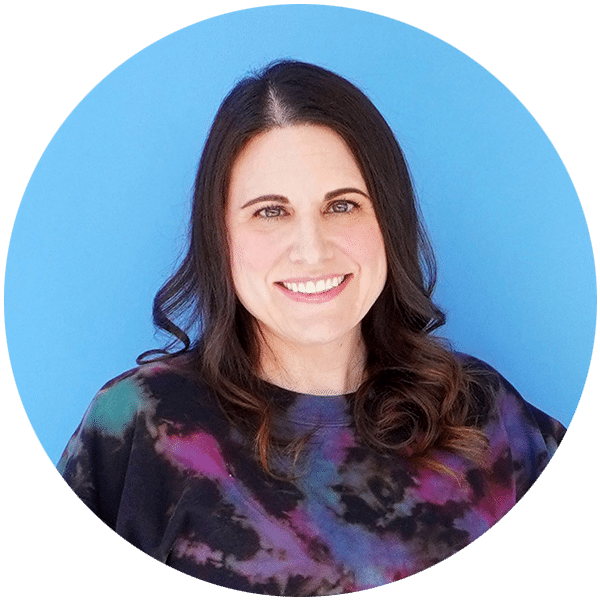 Heidi Kundin has captivated the hearts of millions with her colorful and inspiring approach to crafting, celebrations, and family fun. With over 15 years of experience, Heidi's website has become a must-visit destination for those seeking quick and easy creative ideas and last-minute solutions. Her warm personality shines through her posts, inviting readers to join her on a creative journey that's fun, rewarding, and achievable.