Mid-Century Inspired Mini Wreath Christmas Ornaments
This post and its photos may contain affiliate links. As an Amazon associate I earn from qualifying purchases. If you make a purchase through these links, I may receive a small commission at no extra cost to you!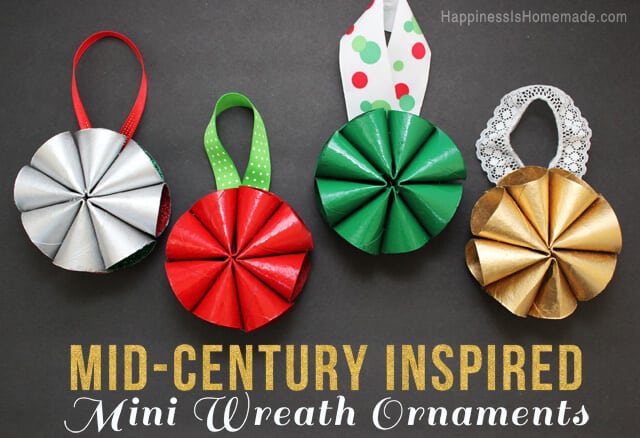 Since we always have a big stash of empty toilet paper rolls, I came up with a quick and easy holiday craft that will turn those empty rolls into fun mid-century inspired mini wreath ornaments. These simple wreaths were inspired by my favorite childhood Christmas ornaments.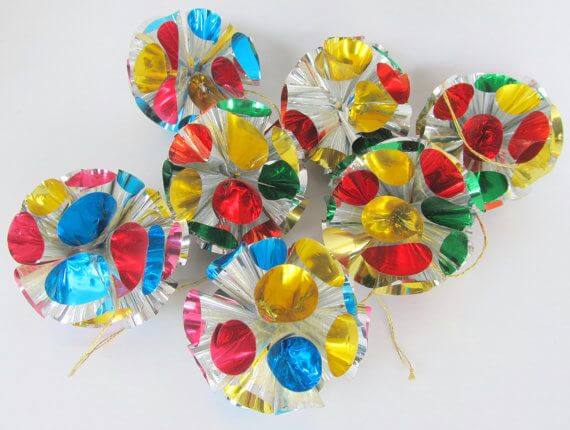 I always loved these colorful mid-century foil ornaments (the ones shown here are available via Etsy), and I wanted to try to recreate a similar idea using my toilet paper rolls.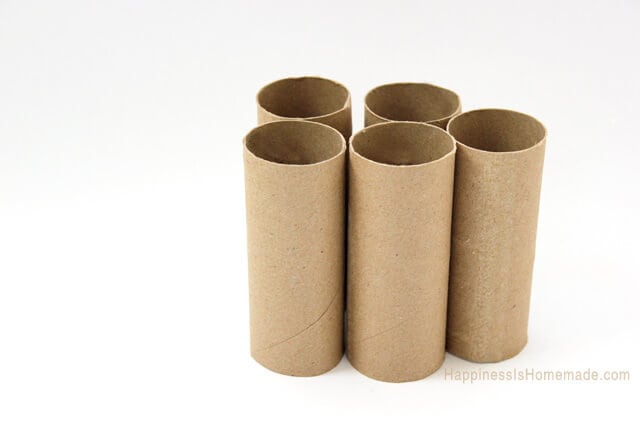 To get started, you will need to gather four toilet paper rolls for each mini wreath ornament. My original plan was to use five, but four ended up fitting together perfectly, so ignore the fact that the photo shows five. 😉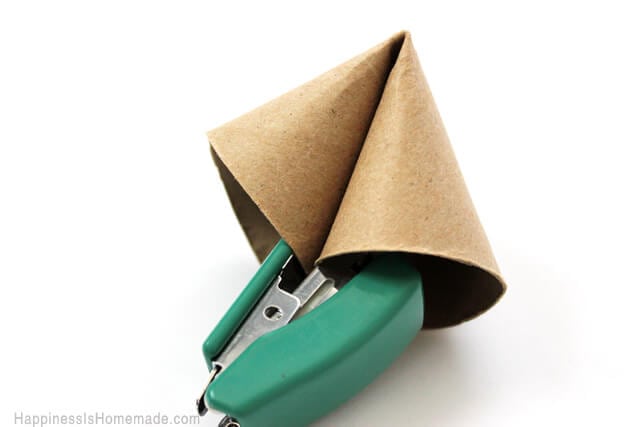 Bend the tube in the center, making sure to keep the ends round and open, and use a mini stapler to staple the edges together. If you don't have a mini stapler, a dot of hot glue between the two sides will also work.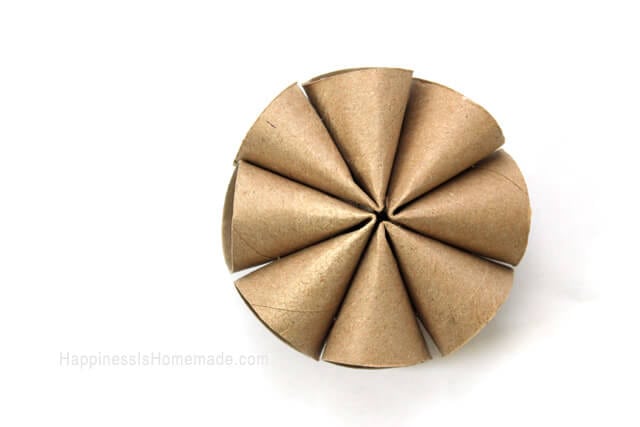 Staple four of the bent tubes together to create the wreath shape, and add a dot of hot glue to the center for a stronger bond, if desired. Paint the inside and outside of the ornament. I used spray paint to make quick work of mine, but acrylic or tempera paint will work as well.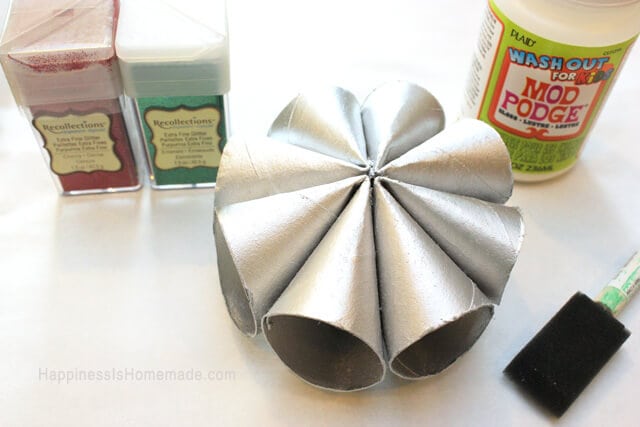 I added colored glitter accents to my silver ornament to mimic the look of my mid-century ornament inspiration. I painted the inside of the tubes with Mod Podge and then coated alternate openings with a layer of extra fine red or green glitter.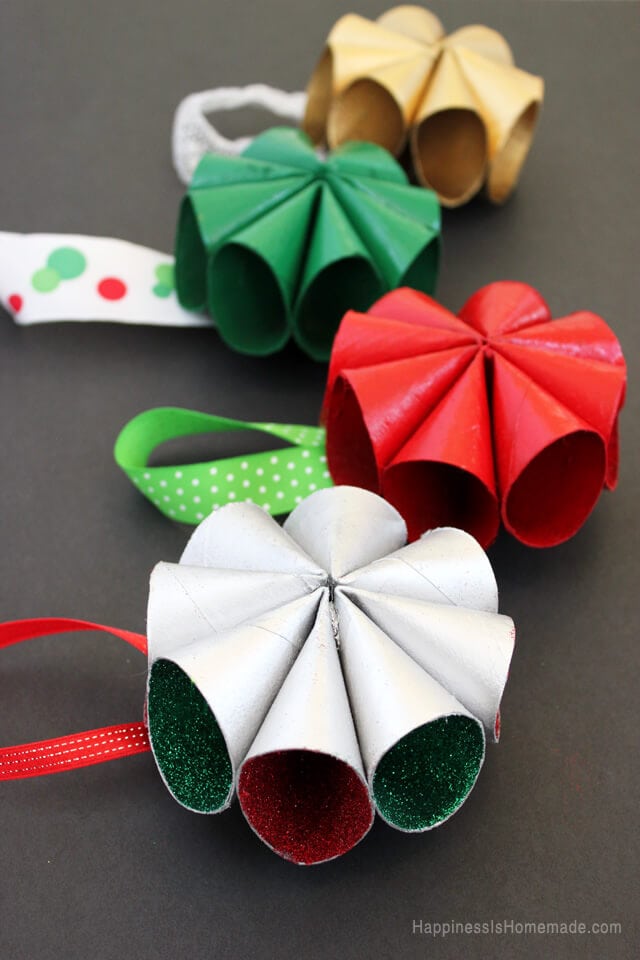 Use a hot glue gun to attach a ribbon to the back for hanging, and your new wreath ornaments are all ready to go!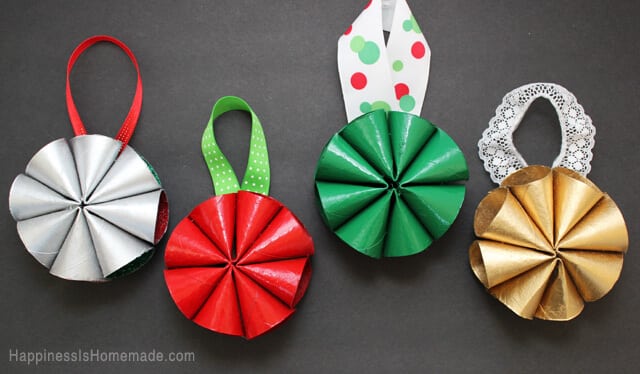 When I first showed these to my husband he didn't even realize that they were made from toilet paper tubes (yay for upcycling!)!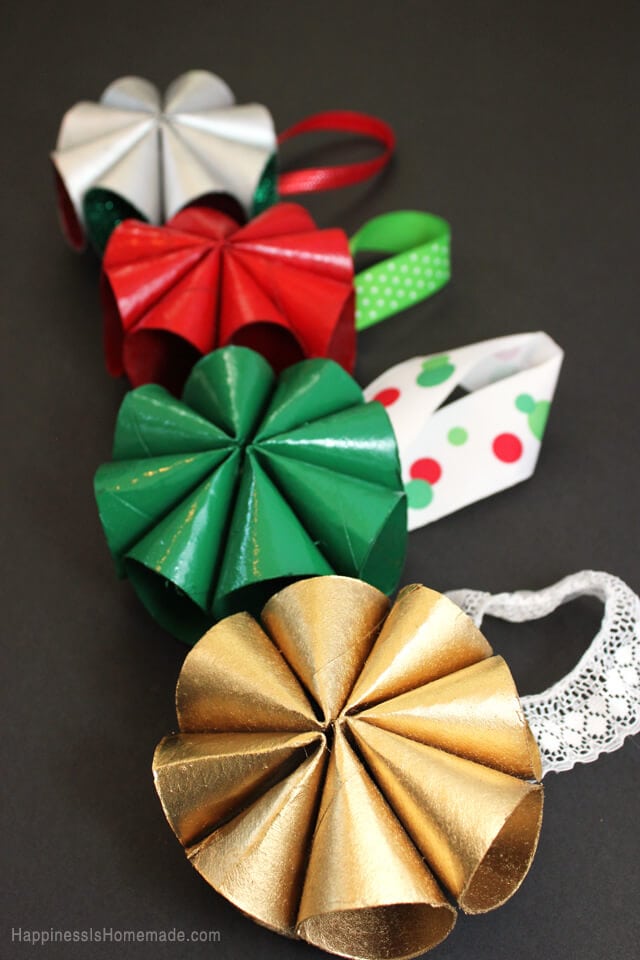 These are going to look perfect on our Christmas tree this year!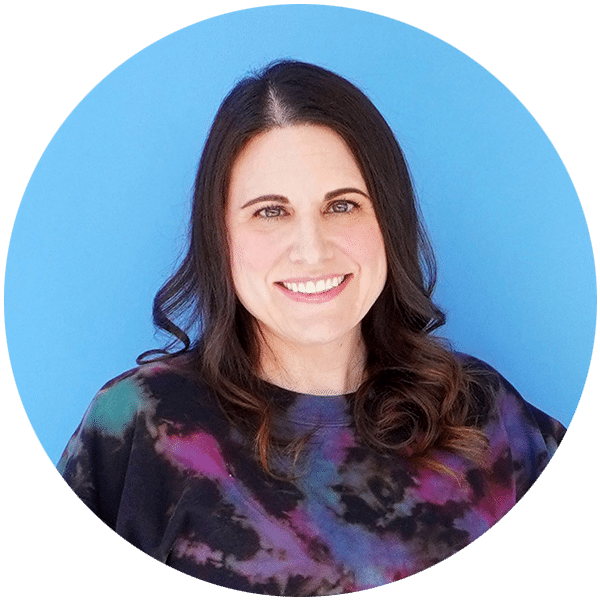 Heidi Kundin has captivated the hearts of millions with her colorful and inspiring approach to crafting, celebrations, and family fun. With over 15 years of experience, Heidi's website has become a must-visit destination for those seeking quick and easy creative ideas and last-minute solutions. Her warm personality shines through her posts, inviting readers to join her on a creative journey that's fun, rewarding, and achievable.