No-Sew Zippered Duck Tape Pouch
This post and its photos may contain affiliate links. As an Amazon associate I earn from qualifying purchases. If you make a purchase through these links, I may receive a small commission at no extra cost to you!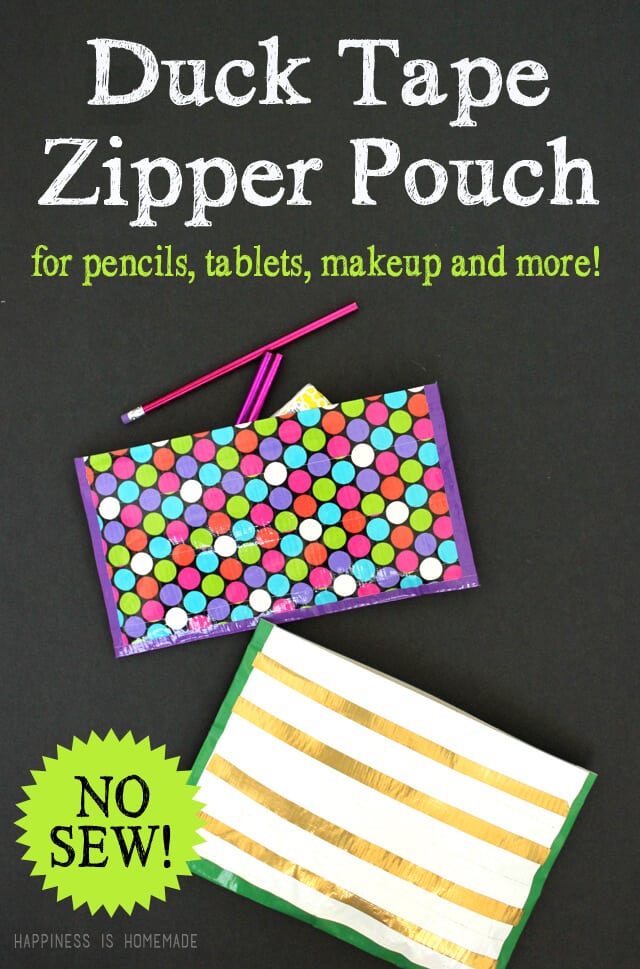 It's time for another Craft Lightning quickie, and this fun no-sew Duck Tape zipper pouch comes together in just around FIVE minutes! It's so simple that your kids will want to make dozens of them – perfect for group activities and camp days! It makes a great pencil pouch, makeup bag, or tablet case (and SO much more!) with easy to customize sizing.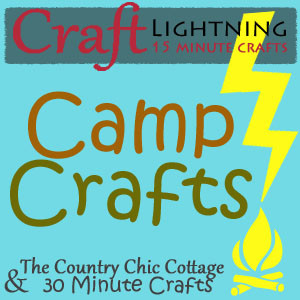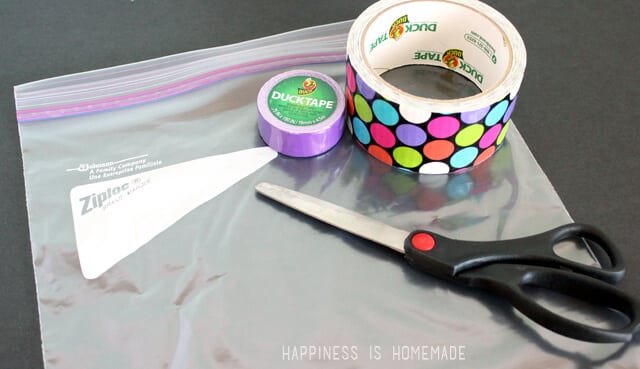 What You'll Need:
Gallon or Quart Sized Ziploc Freezer Bag
Scissors or Xacto Knife (with adult supervision only!)
Cutting Mat
Make sure that the zipper is closed, and trim the freezer bag to the desired size. Don't worry about any open seams – you'll seal those up again later.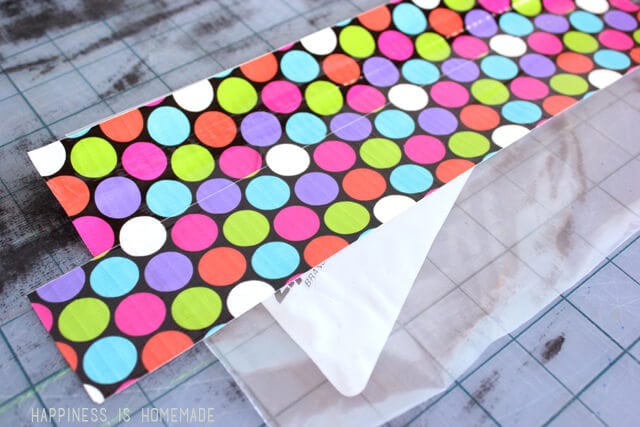 Cut a strip of Duck Tape that is slightly wider than your pouch, and apply the strip to the top edge of the freezer bag (along the zipper edge). Continue to apply strips of tape until the entire freezer bag is covered.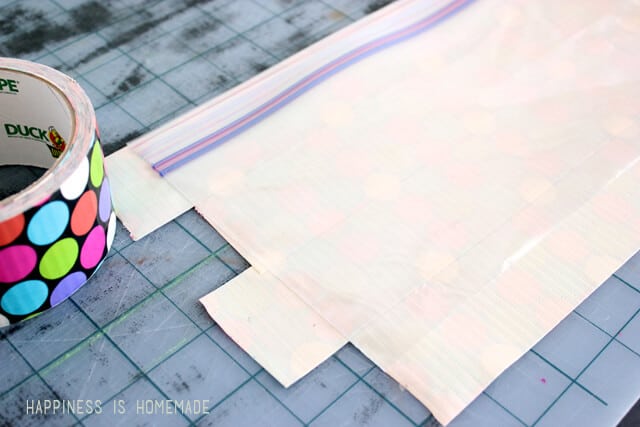 Flip the bag over and repeat the process.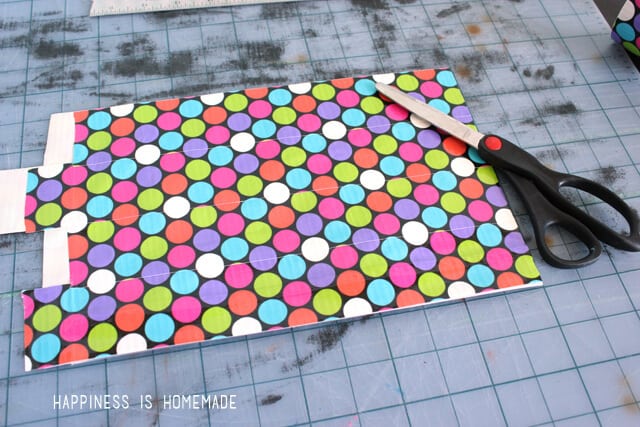 Trim away the excess tape and square up the edges.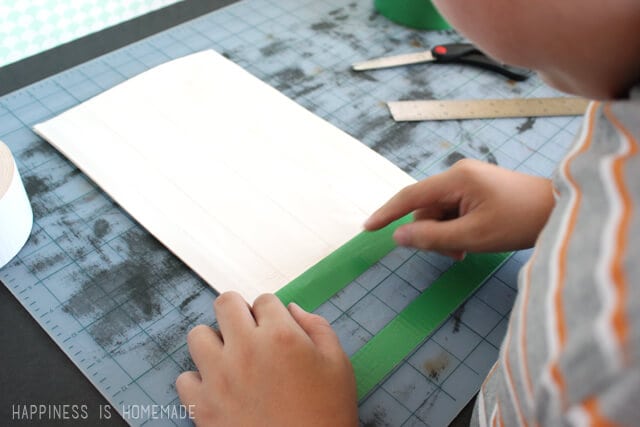 Use 1″ wide Duck Tape (or cut a standard size strip of Duck Tape in half lengthwise!) to seal both of the short sides and the bottom of the pouch. Just place half of the strip along the edge, and fold it over to the backside to seal the seam.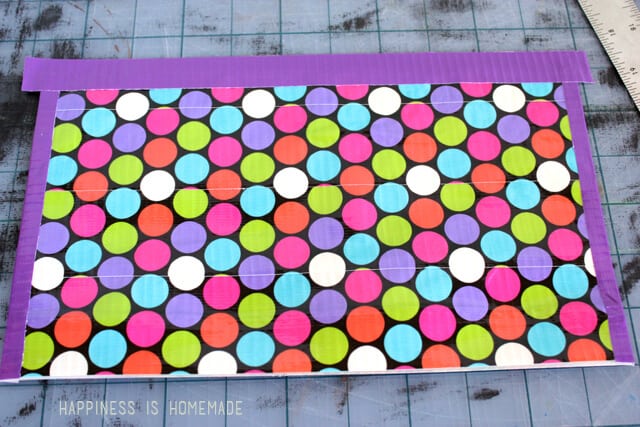 Trim all of the excess, and you're done!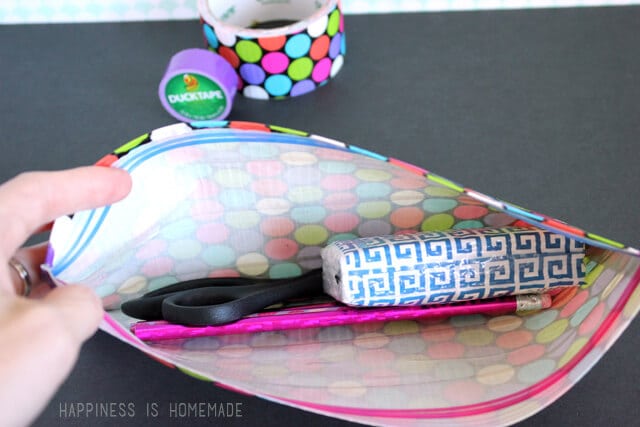 Stuff the pouch with pencils and your favorite school supplies, fill it with makeup, or make a large version to store your tablet or devices!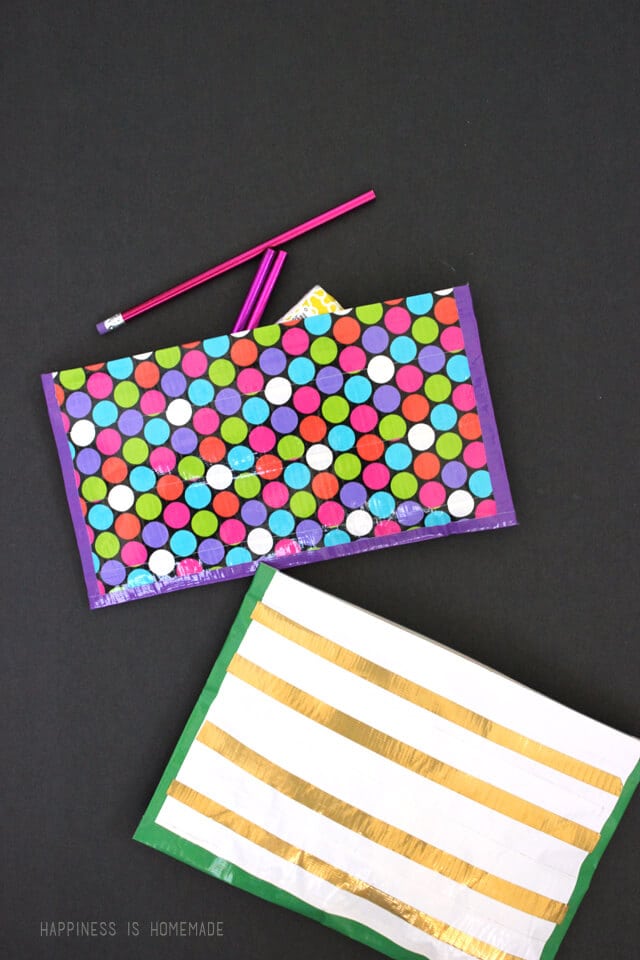 You can even use additional pieces of Duck Tape for embellishment!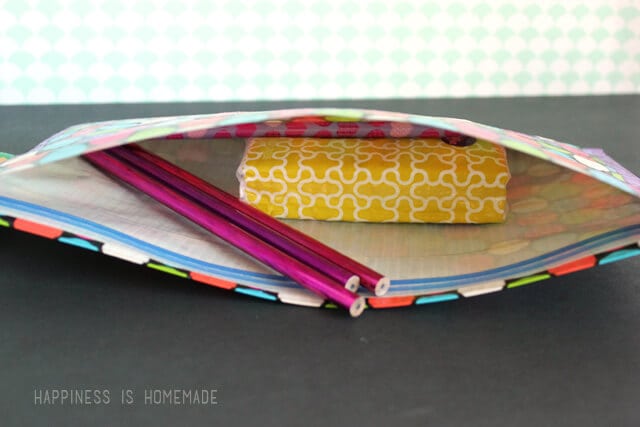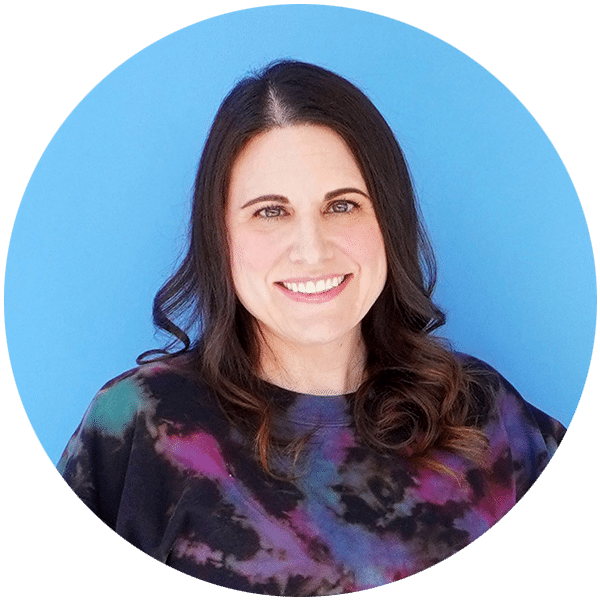 Heidi Kundin has captivated the hearts of millions with her colorful and inspiring approach to crafting, celebrations, and family fun. With over 15 years of experience, Heidi's website has become a must-visit destination for those seeking quick and easy creative ideas and last-minute solutions. Her warm personality shines through her posts, inviting readers to join her on a creative journey that's fun, rewarding, and achievable.