Personalized Scrabble Tile Christmas Ornaments
This post and its photos may contain affiliate links. As an Amazon associate I earn from qualifying purchases. If you make a purchase through these links, I may receive a small commission at no extra cost to you!
These Scrabble Tile Christmas Ornaments are a quick and easy holiday craft, and they make a great DIY homemade Christmas gift idea, too! Great for friends, family, teachers, neighbors, and more!
Christmas will be here before you know it, so my family and I started to work on our holiday decorations and homemade Christmas gifts this week. We've got lots of fun ideas this year, so I'm hoping that we'll be able to get to them all and share them with you! These quick and easy Scrabble tile Christmas ornaments have been on our to-do list for a couple of years now, so it was fun to finally make them!
Supplies Needed for Scrabble Tile Christmas Ornaments:
Scrabble Tiles (repurposed from an old game or purchased at a craft store!)
Heavy Chipboard or Recycled Dense Cardboard and/or Large Craft Sticks
Embellishments – Ribbon, Felt, Sequins, Confetti, Glitter, Etc.
Tiny Eye Hooks (optional)
To begin, select the names, words, or phrases for your ornaments and find the matching Scrabble tiles. Use an X-Acto knife to cut strips of heavy chipboard the same width as the tiles. Alternately, large craft sticks also work well in lieu of chipboard strips.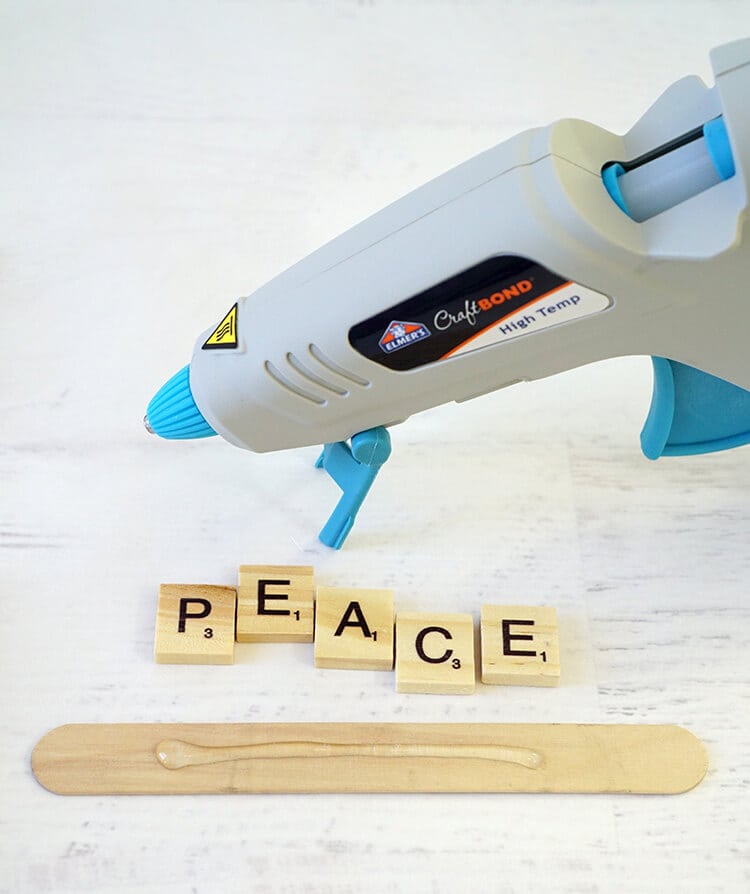 Use a hot glue gun to attach the letter tiles to the backing (chipboard or craft stick).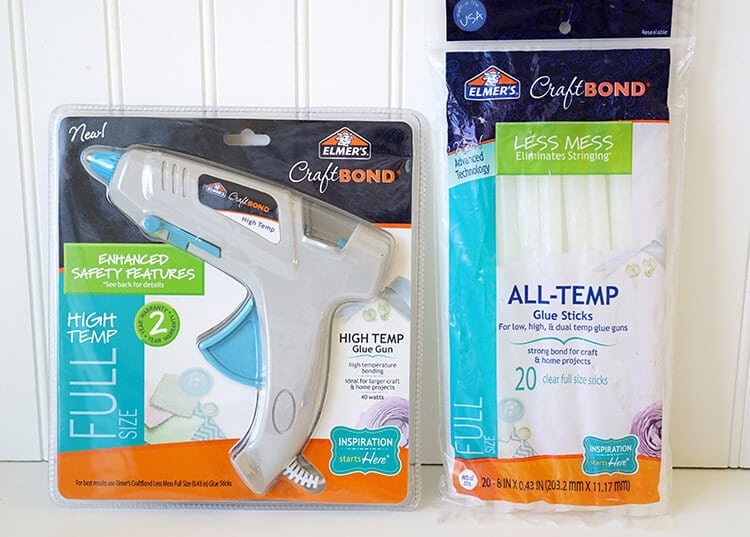 I am a huge fan of Elmer's hot glue guns, and truth be told, I love and use my mini-sized version most of all. Since I knew this project would require a significant amount of glue, I used the full-size CraftBond High Temp Glue Gun to help speed up the process. When you pair Elmer's CraftBond Hot Glue Guns with Elmer's CraftBond "Less Mess" Glue Sticks, they work in tandem to help eliminate all of those funky messy drips and spiderweb-like glue strings.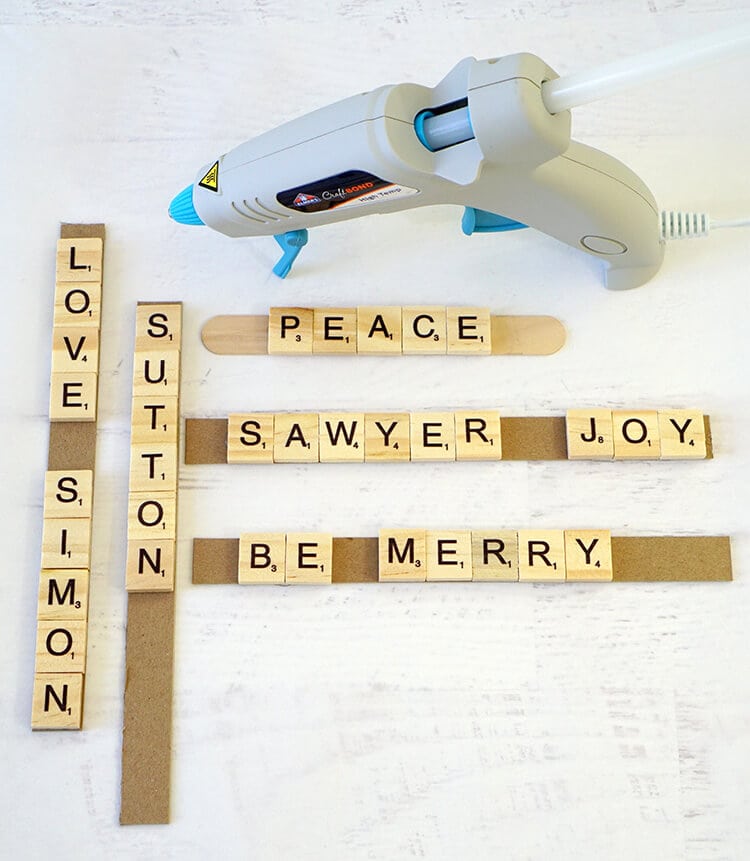 Allow the glue to cool and set.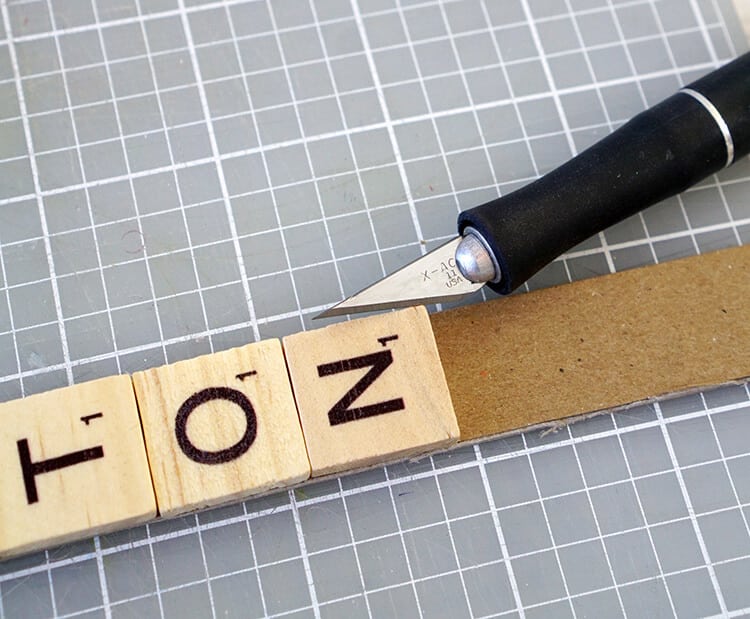 Use the X-Acto knife to trim the chipboard to size. You can opt to trim the backing right next to the top/bottom of the tiles, or you can leave a bit of excess backing to serve as a base for embellishments.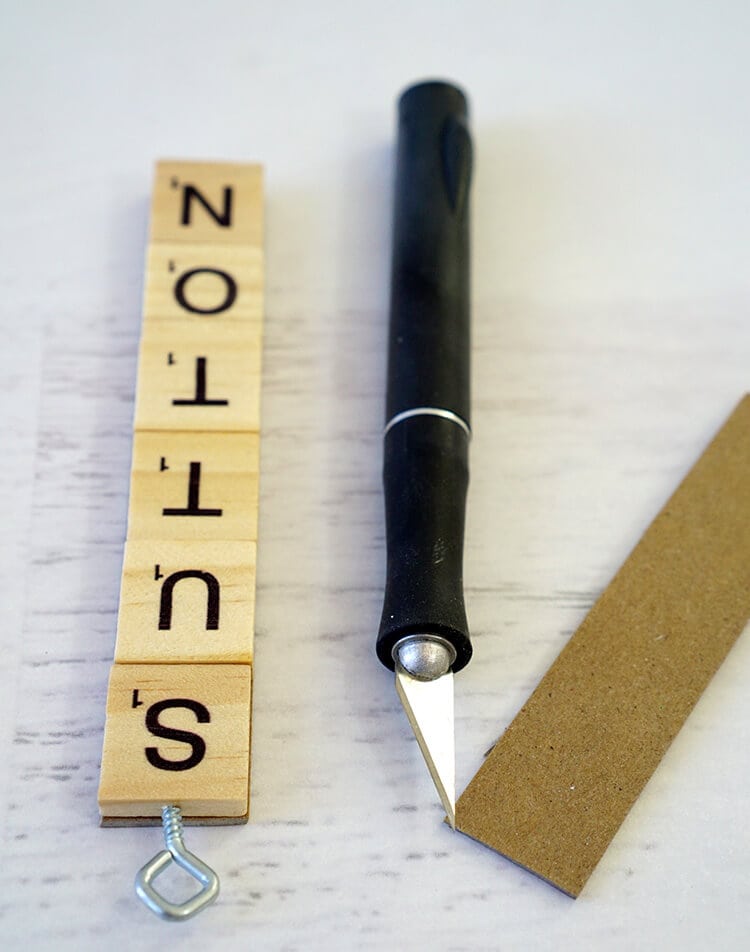 If desired, add an eye hook to the top tile for hanging.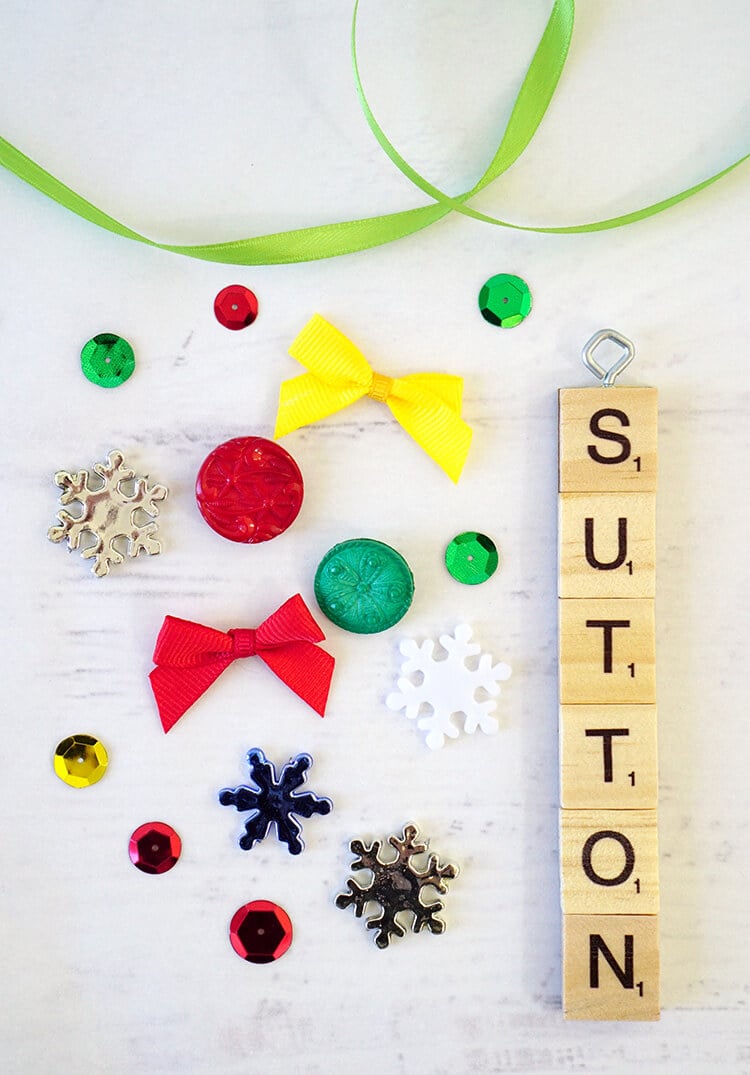 Now for the really fun part – embellishing!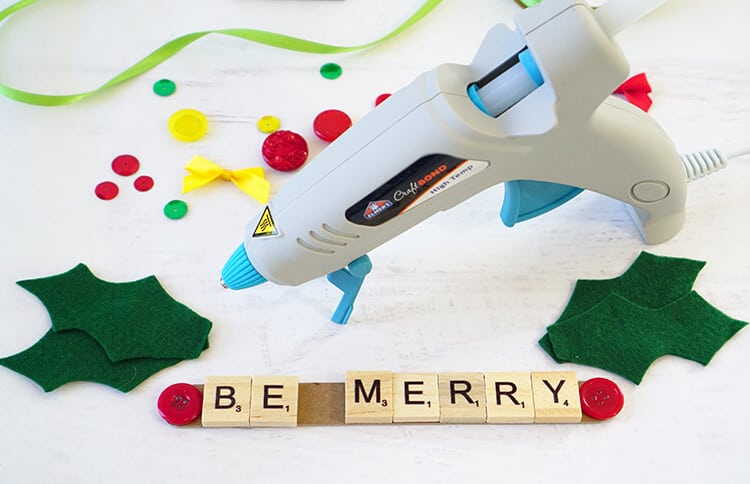 Use the hot glue to attach ribbons, buttons, sequins, bows, bells, etc. to the ornaments as desired. Have fun and get creative!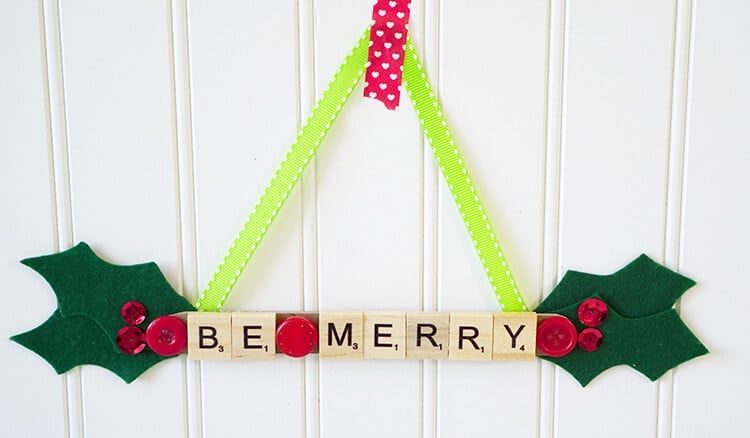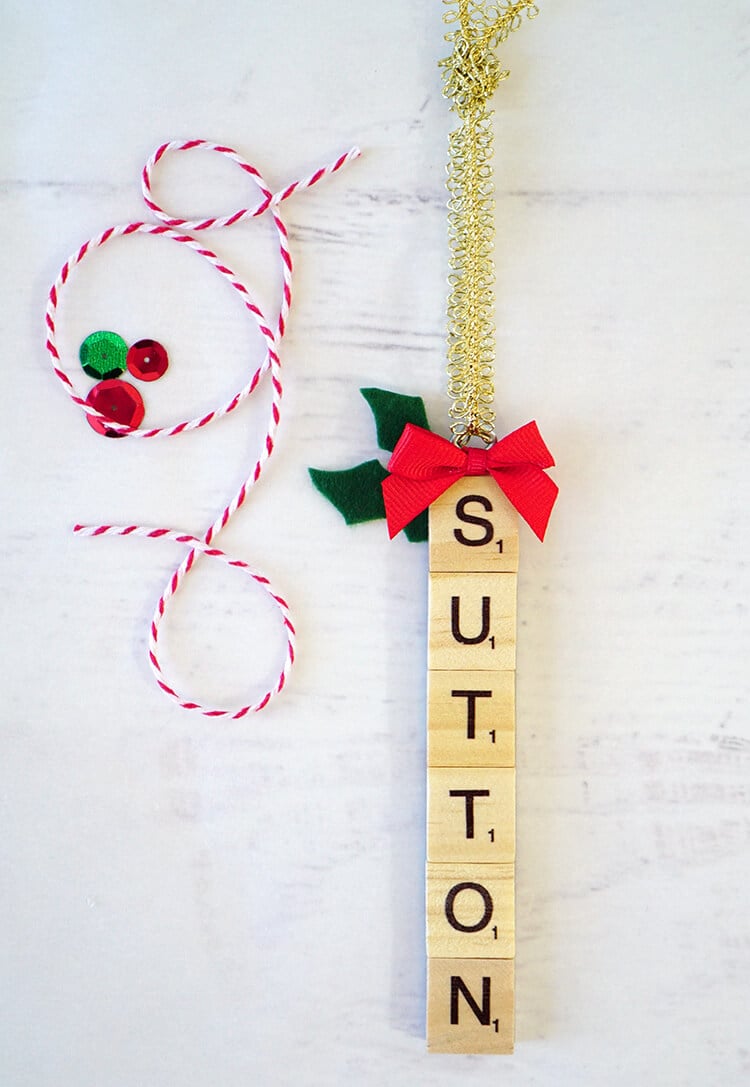 My kids loved making and decorating their own personalized name ornaments (especially since they have names that are never available on anything in the souvenir shops!)! This activity is a fun family project that everyone can enjoy making! Make sure to use adult assistance while handling the glue gun or swap it out for Elmer's CraftBond Quick Dry glue instead.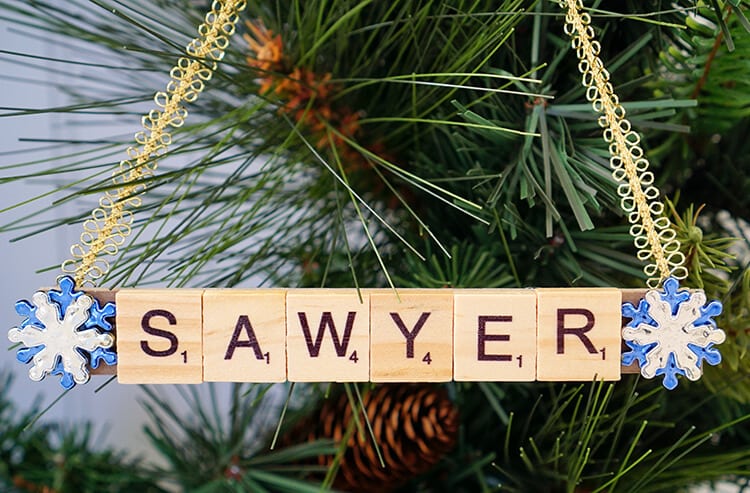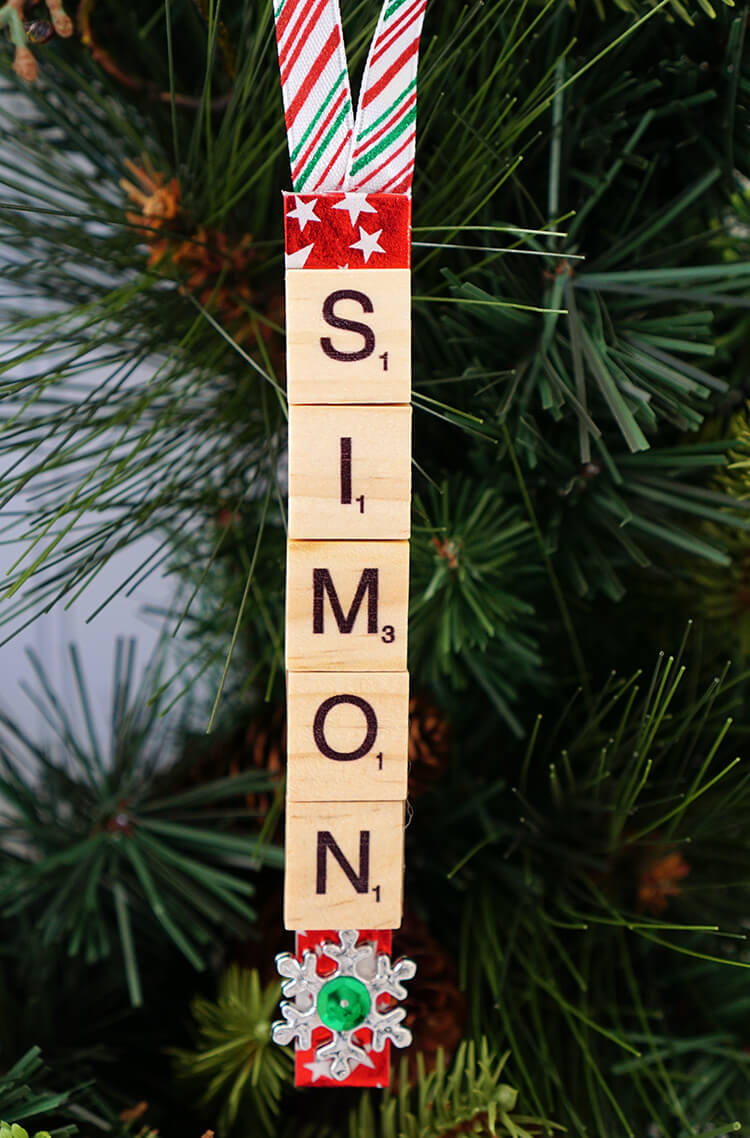 These Scrabble tile ornaments make a quick and easy homemade Christmas gift idea, too!
For more fun craft ideas, be sure to sign up for the Elmer's Newsletter and check them out on Twitter, Facebook, Instagram & Pinterest! Happy crafting!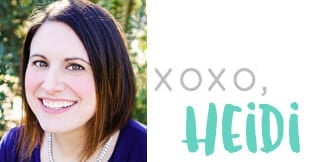 If you like this idea, don't' forget to pin it!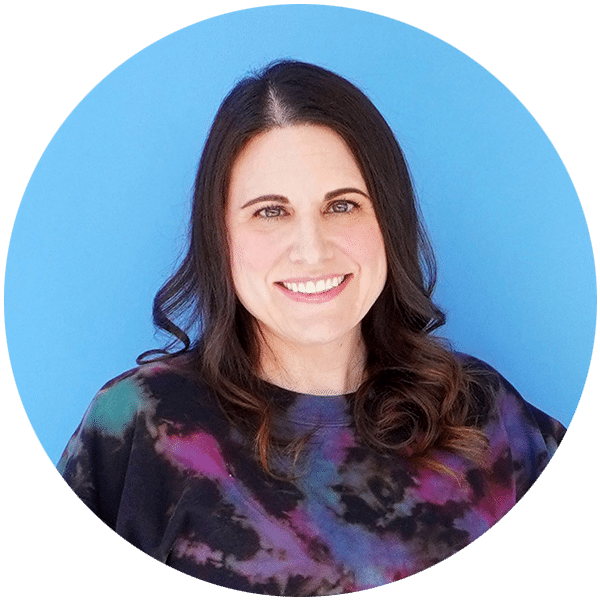 Heidi Kundin has captivated the hearts of millions with her colorful and inspiring approach to crafting, celebrations, and family fun. With over 15 years of experience, Heidi's website has become a must-visit destination for those seeking quick and easy creative ideas and last-minute solutions. Her warm personality shines through her posts, inviting readers to join her on a creative journey that's fun, rewarding, and achievable.