Piña Colada Sugar Scrub & Mini Soaps
This post and its photos may contain affiliate links. As an Amazon associate I earn from qualifying purchases. If you make a purchase through these links, I may receive a small commission at no extra cost to you!
Pineapple + coconut are a deliciously tropical combination, and these DIY Piña Colada Sugar Scrub and Mini Soaps are the perfect way to keep your summer skin refreshed and ready to show off!
This quick & easy craft takes less than 10 minutes to make! You can totally do this!
Y'all know how much I love my sugar scrubs, especially during summer when the weather is hot, and I'm showing a bit more healthy skin than the rest of the year. This homemade piña colada sugar scrub is great for sloughing off old dead dry skin, leaving you feeling clean, silky smooth, and ready to take on the world! Plus, you'll smell AMAZING!
What You Need to Make Piña Colada Sugar Scrub: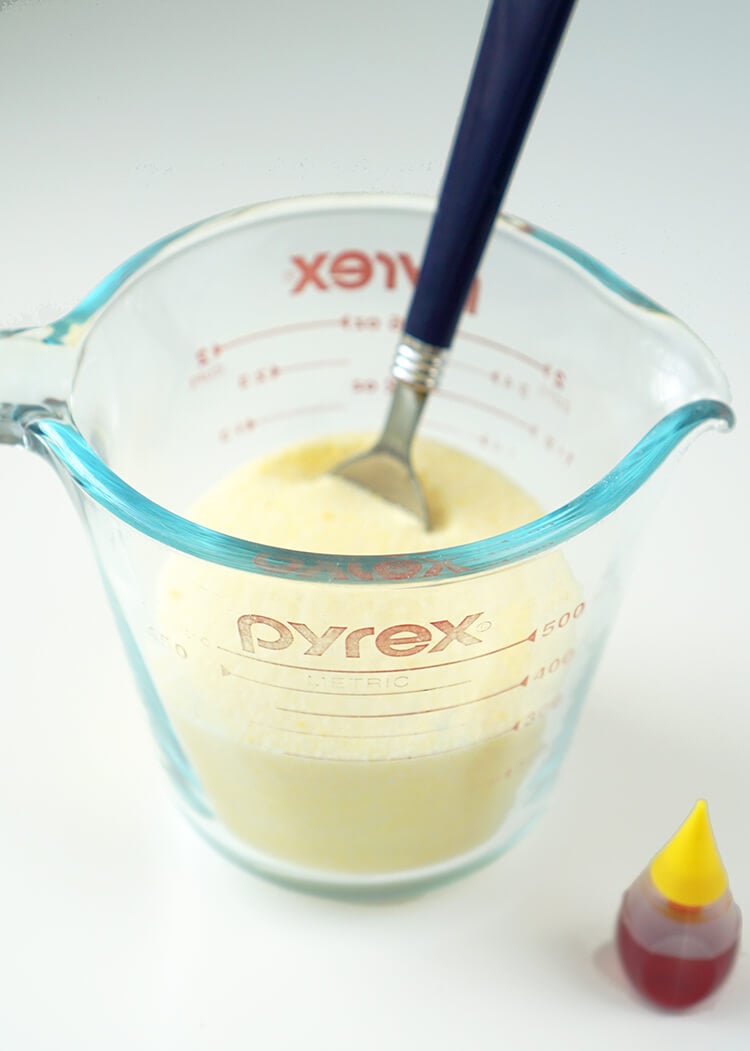 Start by coloring your sugar, if desired. It only takes a TINY bit of food coloring! Remember, once you add the coconut oil, the color will appear darker and more saturated than the sugar does. For this batch, I added three drops of food coloring to one cup of sugar, and stirred until they were completely combined.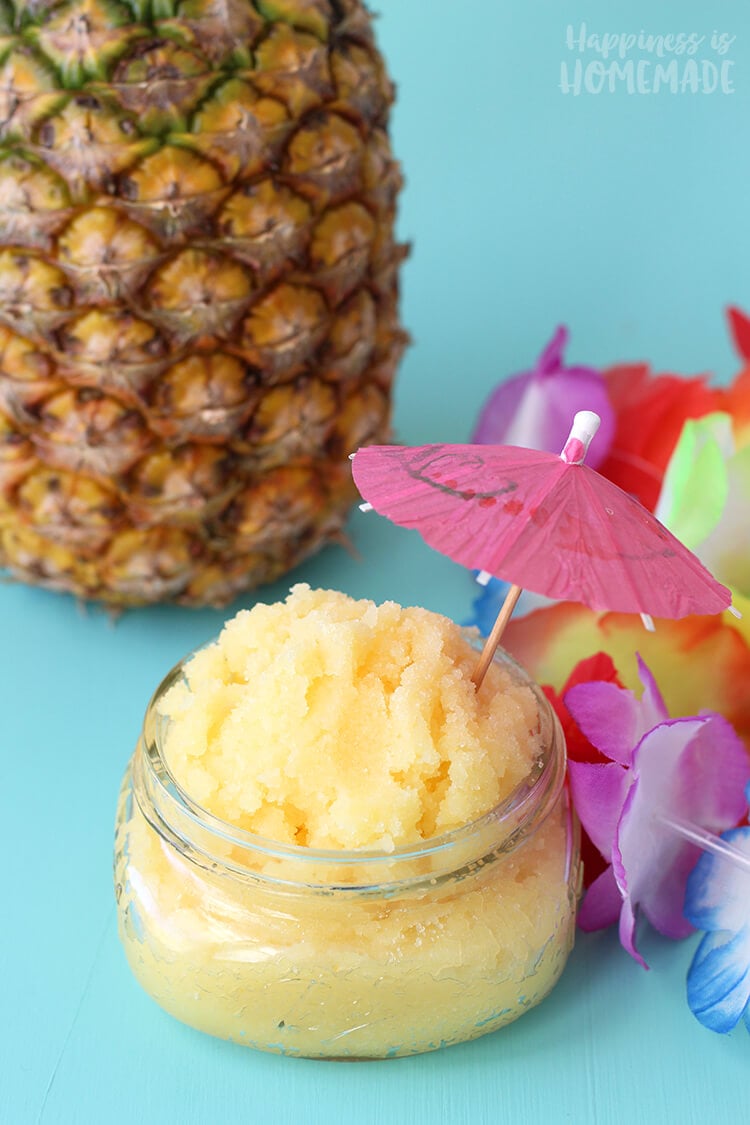 Stir the coconut oil and the pineapple fragrance into the sugar, and your scrub is ready to use – easy peasy! Feel free to add a bit more sugar or coconut oil if you prefer a drier or runnier consistency to your scrub.
Note: if your coconut oil is solid (at temperatures below 76 degrees), you can warm it in the microwave until it becomes a liquid for easier mixing!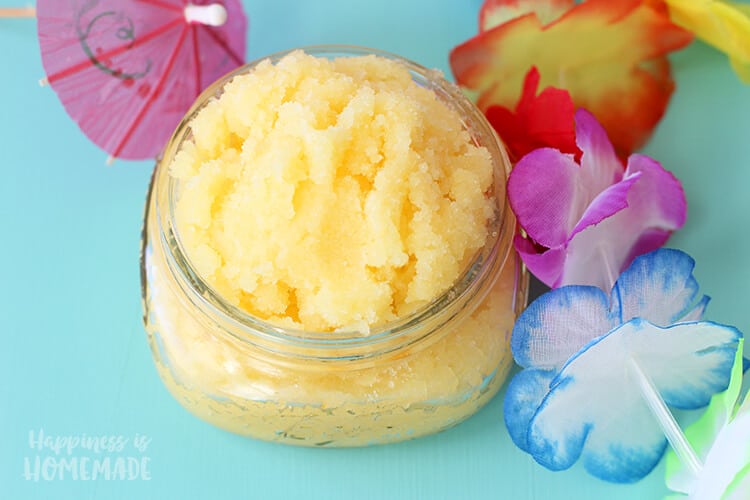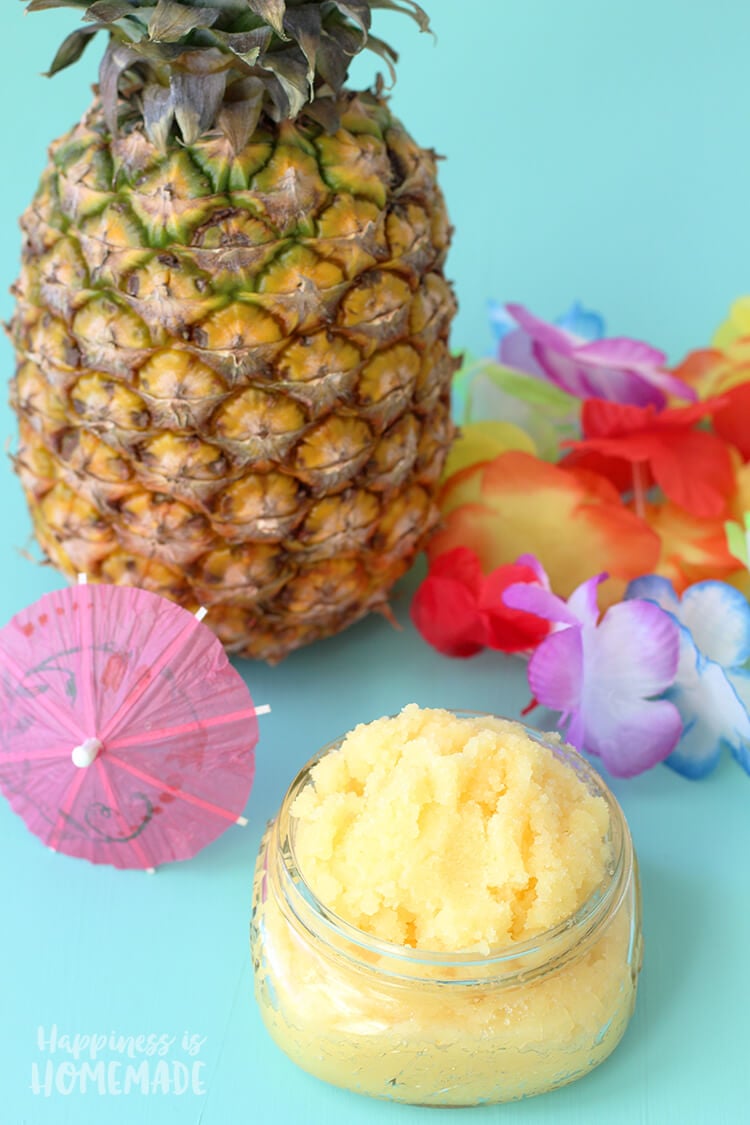 This sugar scrub is sure to be your newest favorite beauty product, and it makes a fantastic (and inexpensive!) homemade gift idea as well!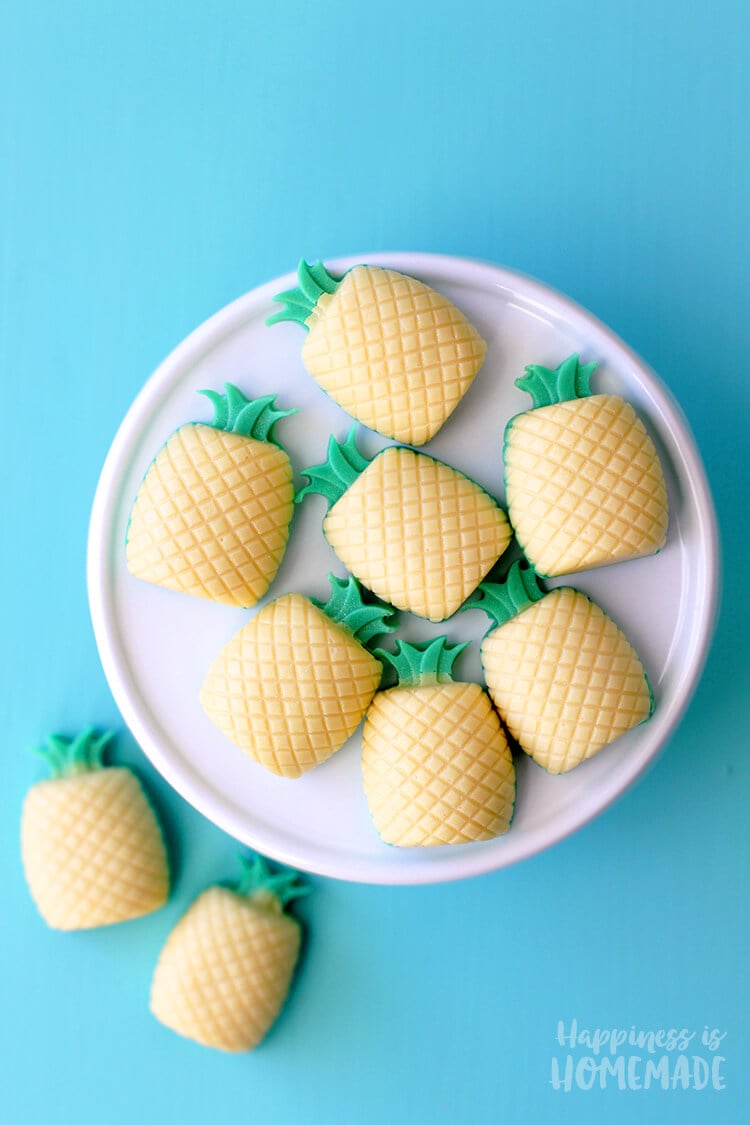 While I had the pineapple fragrance oil out, I also whipped up a quick batch of these adorable mini pineapple soaps. They also make a great gift and take just a few minutes and a couple of ingredients to make!
What You'll Need to Make Pineapple Mini Soaps
For more in-depth detailed instructions on how to make melt & pour soaps, check out our DIY Pumpkin Spice Soap post!
For these mini pineapple soaps, I used about 1/2 lb. of the soap base in a Pyrex measuring cup, and added 5 drops of pineapple fragrance and 1 block of gold soap colorant. I filled the pineapple molds 2/3 of the way full with gold soap (there will still be soap leftover in the measuring cup), and allowed it to cool. I took the remaining gold soap in the measuring cup and melted it again, adding lime green colorant to the gold, and filled the remaining 1/3 of each pineapple mold. Allow to cool completely before removing soap from molds.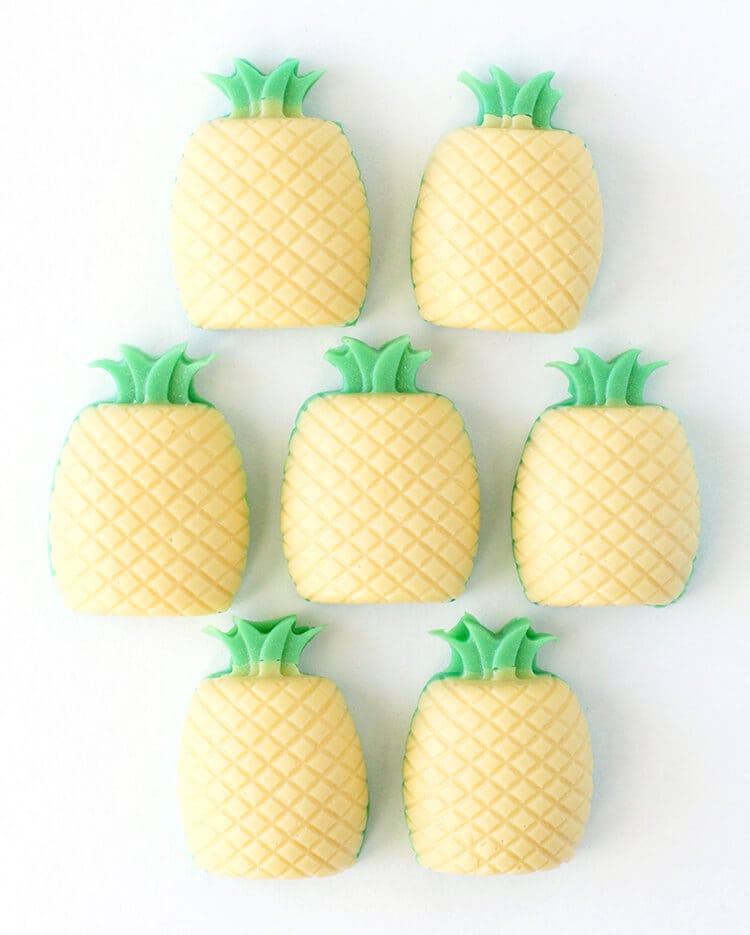 Easy peasy, and SUPER cute! It's hard to tell in these photos, but the pineapples are actually really shimmery and sparkly!
Like It? Don't Forget to Pin It!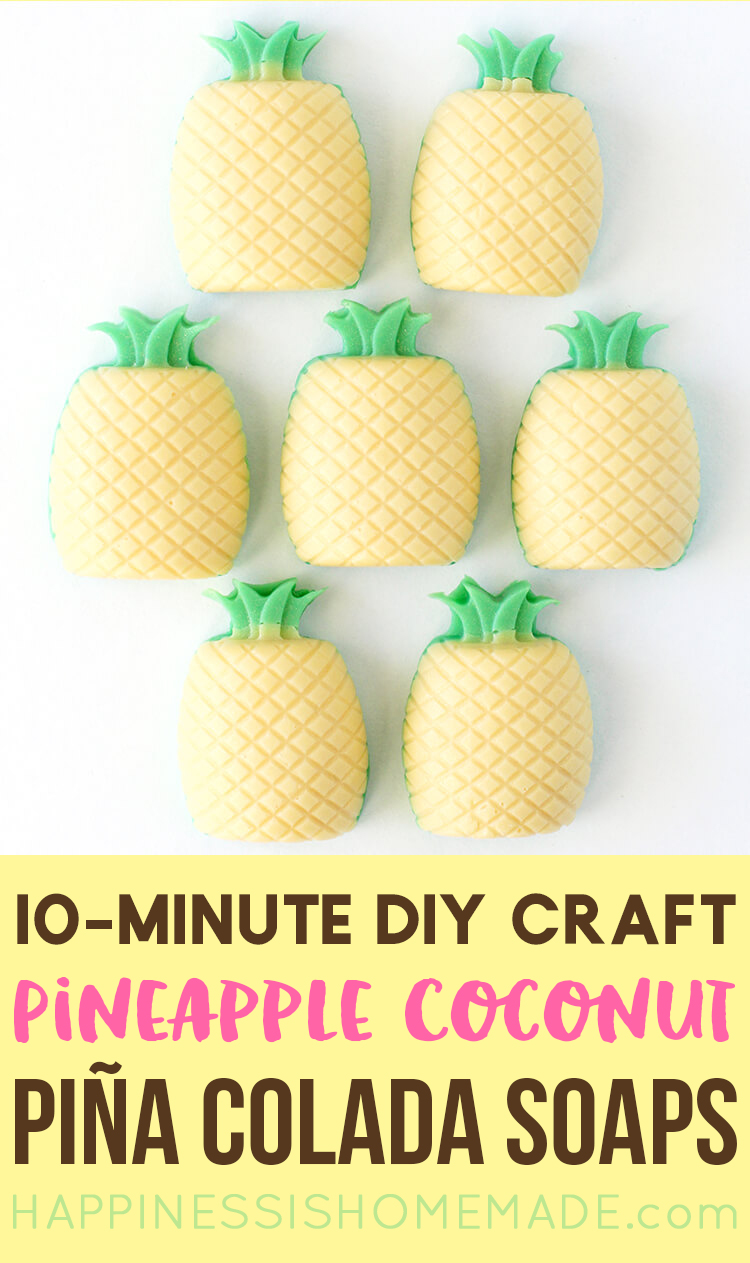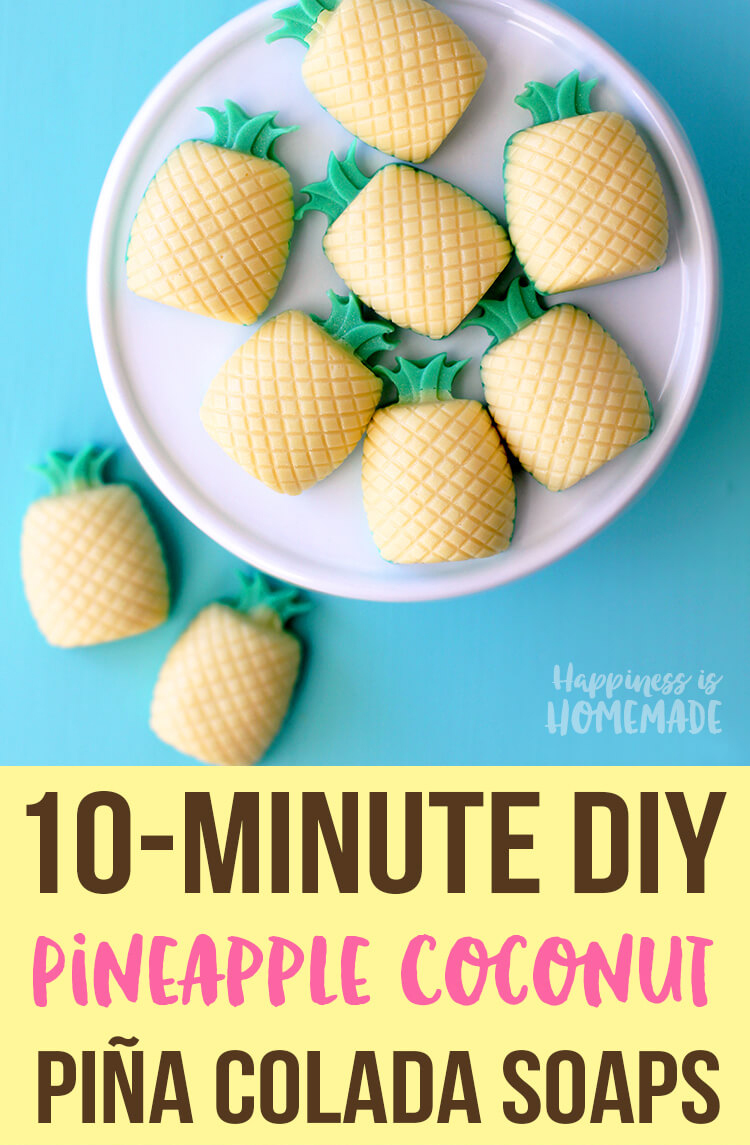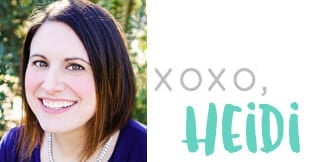 You May Also Like These Bath & Body Favorites:
[riview id=297 num=2000 orderby=title order=asc size=200×200 showtitle=always lightbox=0]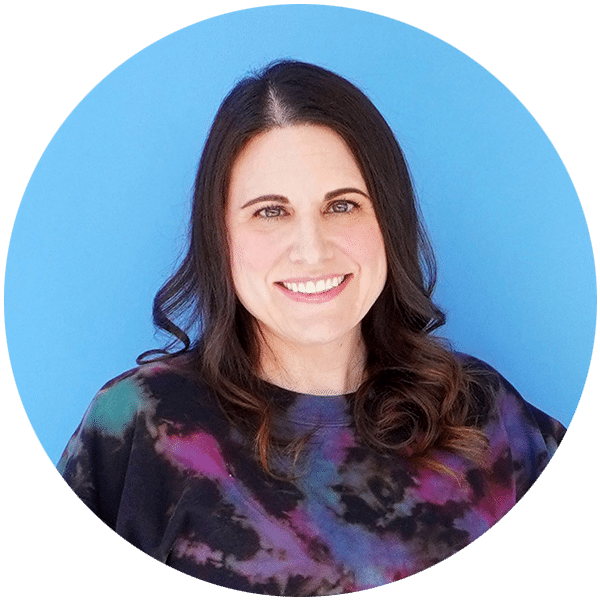 Heidi Kundin has captivated the hearts of millions with her colorful and inspiring approach to crafting, celebrations, and family fun. With over 15 years of experience, Heidi's website has become a must-visit destination for those seeking quick and easy creative ideas and last-minute solutions. Her warm personality shines through her posts, inviting readers to join her on a creative journey that's fun, rewarding, and achievable.