Printable LEGO NINJAGO Games – Memory & Shadow Match
This post and its photos may contain affiliate links. As an Amazon associate I earn from qualifying purchases. If you make a purchase through these links, I may receive a small commission at no extra cost to you!
These printable LEGO NINJAGO games are fun for the whole family! Kids love to play these Printable LEGO NINJAGO memory and shadow matching games – great for LEGO birthday parties, classroom, playgroup and more!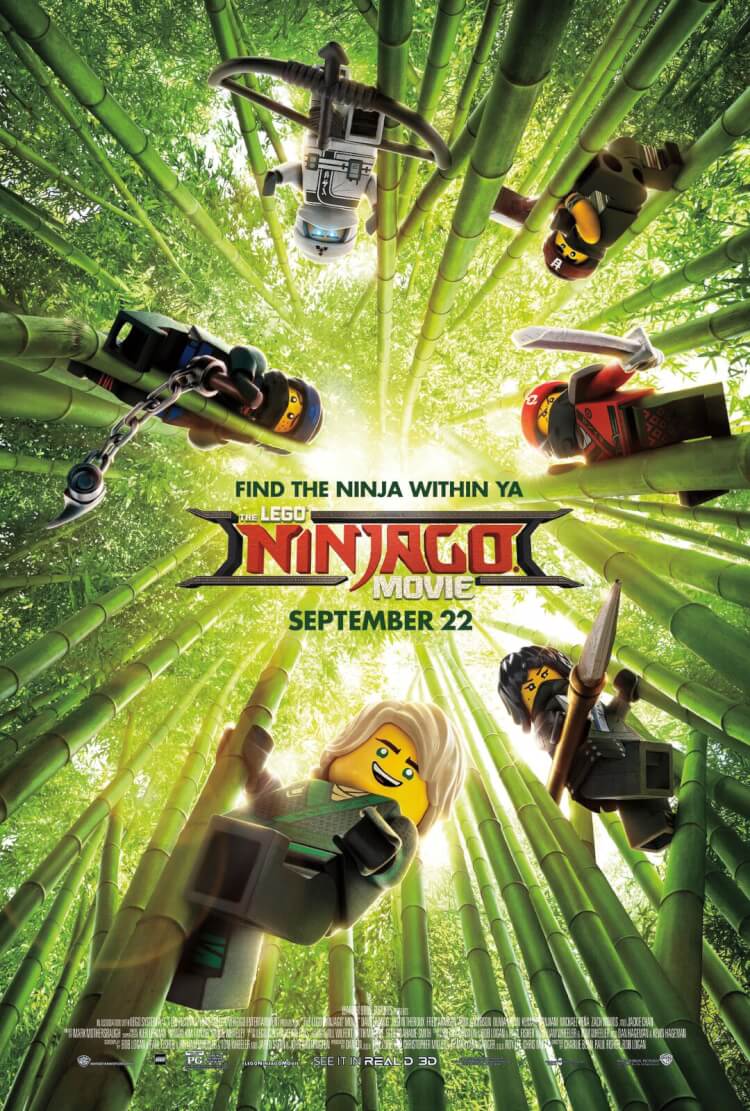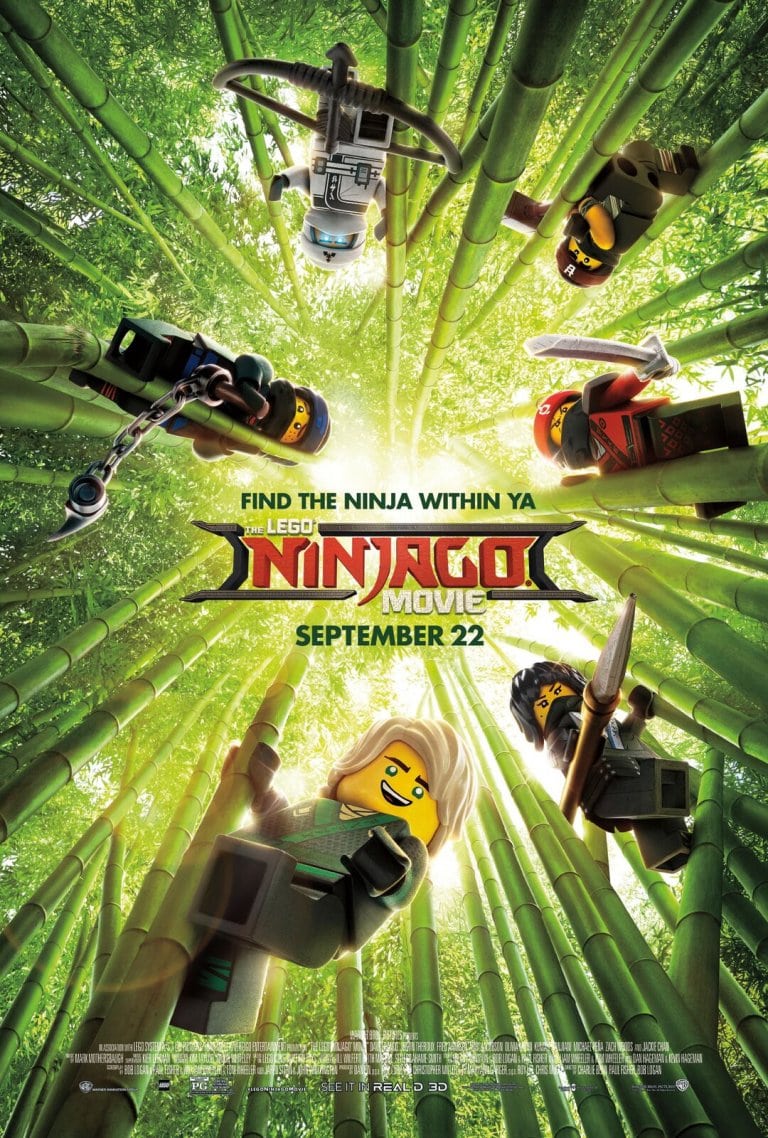 My family is full of serious die-hard LEGO fanatics, and to say that they are excited for the September 22nd premiere of The LEGO NINJAGO Movie is a huge understatement! We first saw the preview for the film when we attended The LEGO Batman Movie last year, and my three boys haven't stopped talking about it since! We have loved all of the LEGO movies so far, but it's a pretty safe bet to say that The LEGO NINJAGO Movie is likely to be their most favorite. They LOVE all things NINJAGO, and since we've seen all of the animated series episodes at least 3,495 times each, we're also very familiar with all of the characters and their story lines.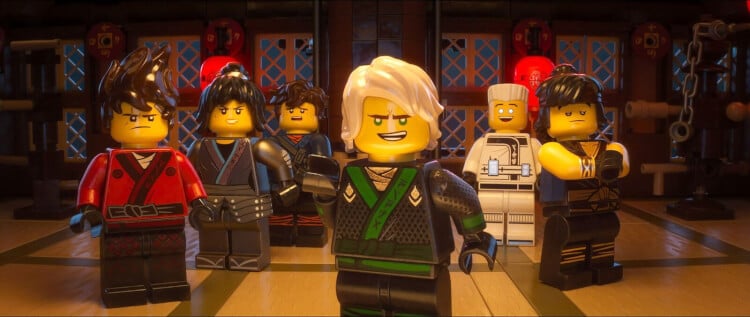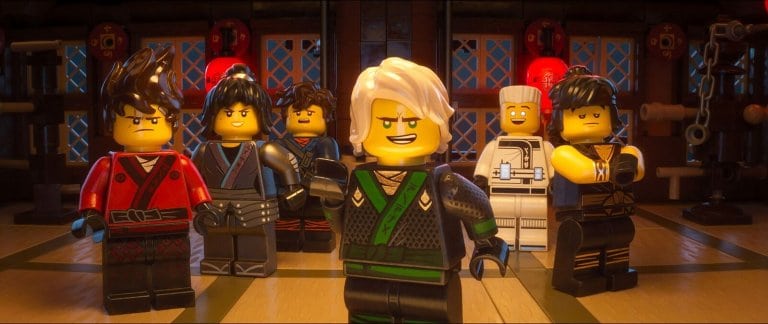 The LEGO NINJAGO Movie, a new animated adventure in Warner Bros. Pictures' LEGO® franchise, stars Dave Franco (Lloyd), Justin Theroux (Lord Garmadon), Fred Armisen (Cole), Abbi Jacobson (Nya), Olivia Munn (Koko), Kumail Nanjiani (Jay), Michael Peña (Kai), Zach Woods (Zane), and the legendary Jackie Chan (Master Wu).
In this big-screen NINJAGO adventure, the battle for NINJAGO City calls to action young Master Builder Lloyd, aka the Green Ninja, along with his friends, who are all secret ninja warriors. Led by Master Wu, as wisecracking as he is wise, they must defeat evil warlord Garmadon, AKA The Worst Guy Ever, who also happens to be Lloyd's dad. Pitting mech against mech and father against son, the epic showdown will test this fierce but undisciplined team of modern-day ninjas who must learn to check their egos and pull together to unleash their inner power of Spinjitzu.
That sounds pretty awesome, right?! If that still didn't convince you, take a peek at the trailer (I dare you not to laugh!):
Since we still have a little while until the film's premiere on September 22nd, I decided to whip up a couple of fun LEGO NINJAGO Movie games for my family to play while we wait (impatiently!) for the movie to arrive in theatres.
PRINTABLE LEGO NINJAGO GAMES
First, I created a simple shadow matching game: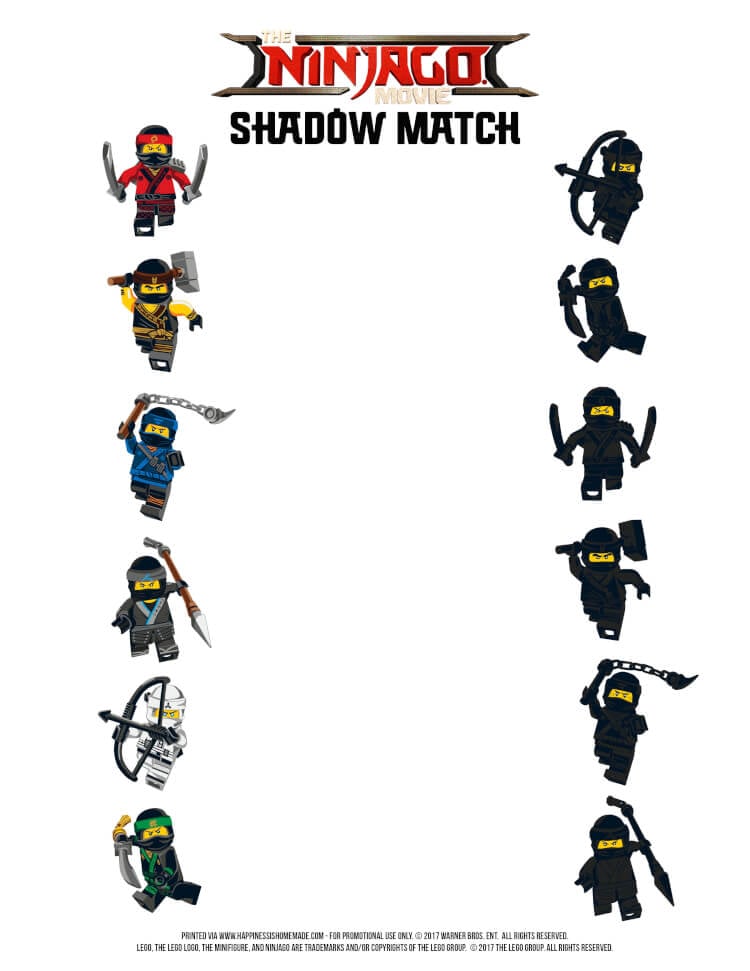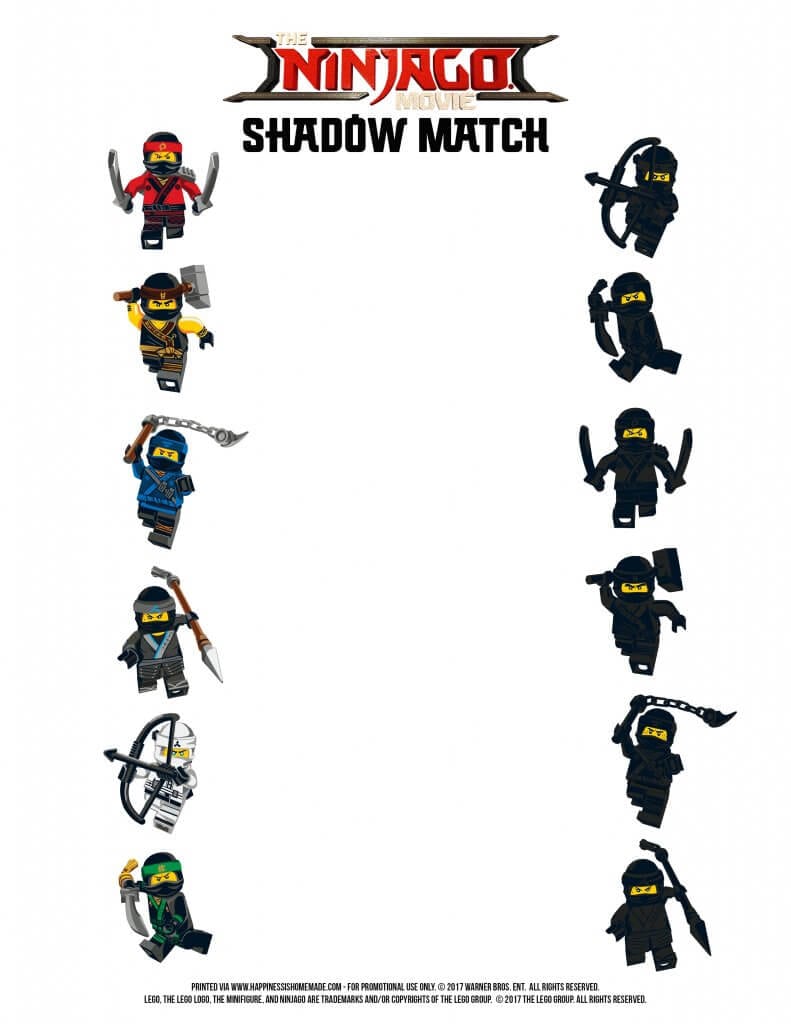 The shadow match game is a lot of fun for younger kids, but I also wanted to create something that would be fun for ALL ages, so I designed a LEGO NINJAGO Movie memory match game.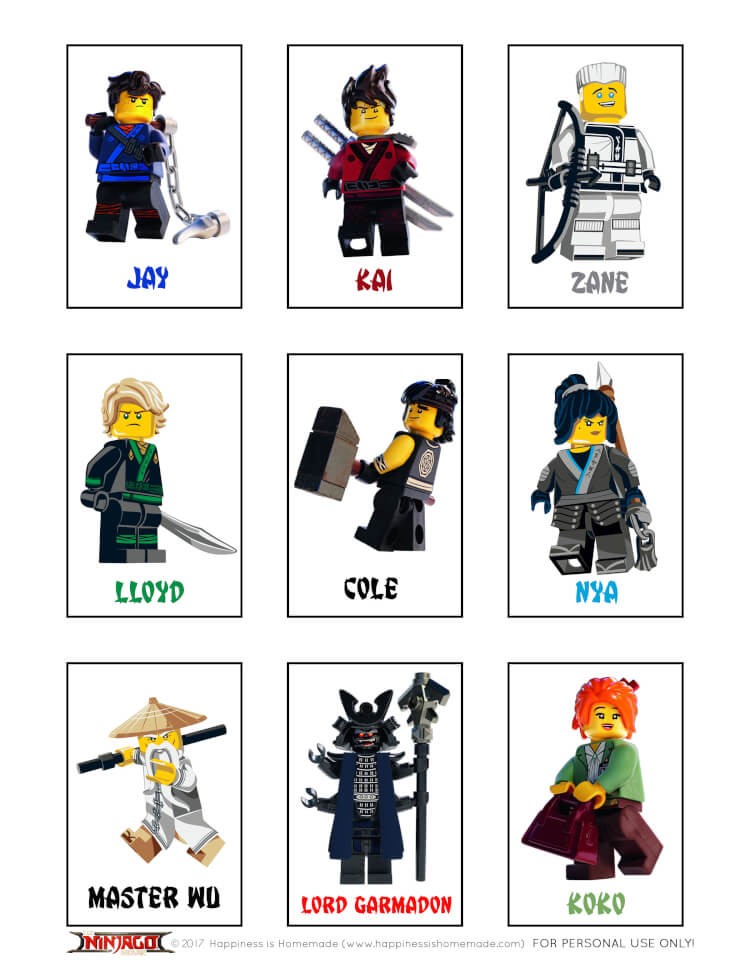 My boys are aged 7-11, so to challenge them a little bit, I created two different sets of character cards so that each character will appear twice in this memory match game. You'll have to think extra hard to remember which Lloyd or Master Wu you saw in each place! For younger children, you can opt to print just one single set of cards to make the game a little easier.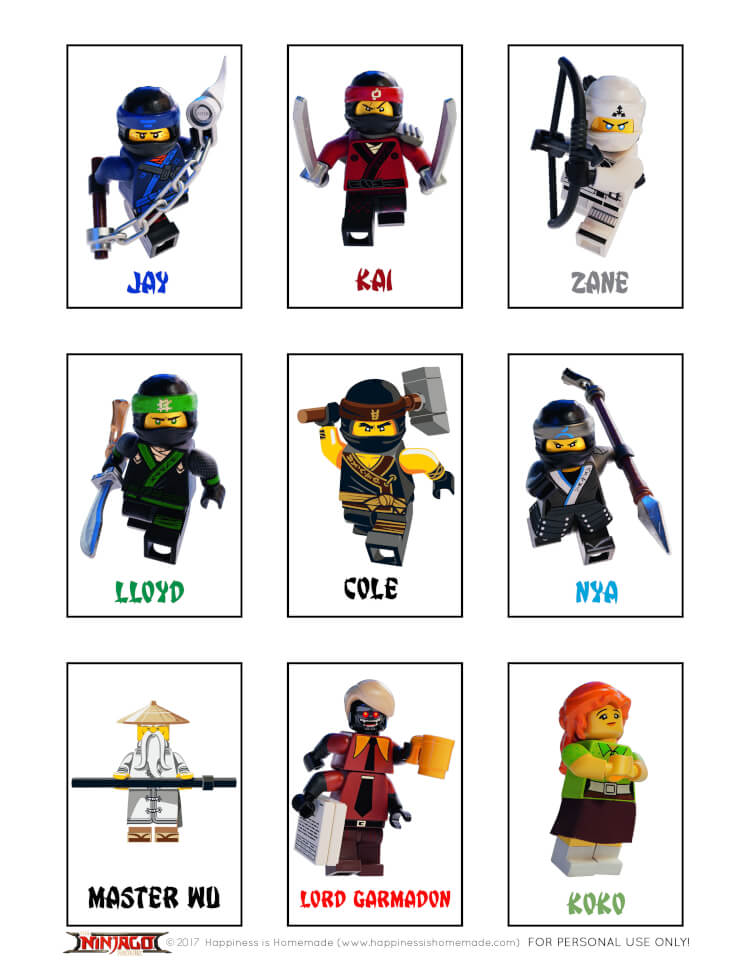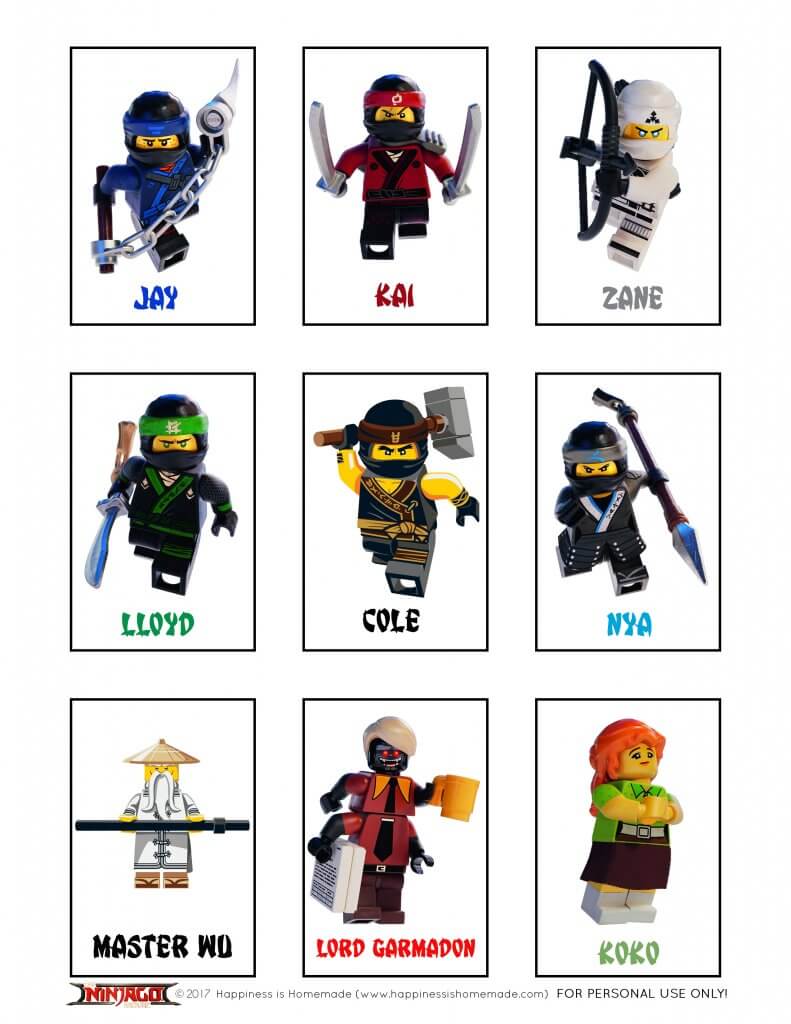 One set of cards features the six NINJAGO friends in their Spinjitzu ninja masks, and the other one is without. Choose your favorite set or combine them both for a greater challenge!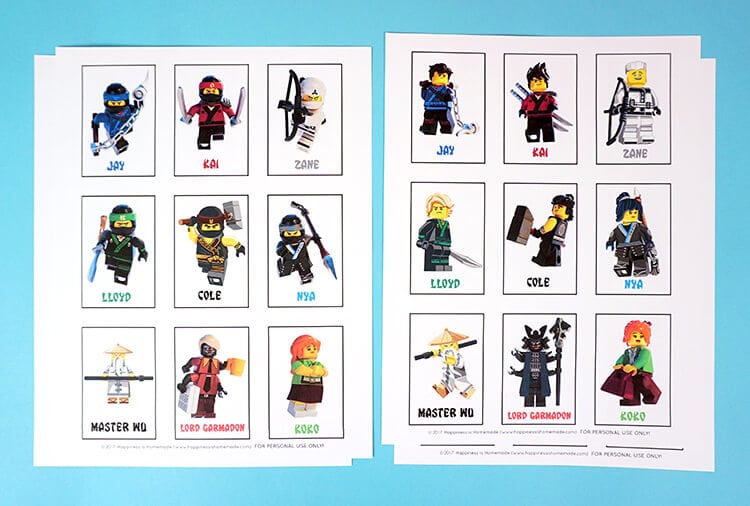 Print the cards on heavyweight paper (I like to use 110 lb. cardstock) for durability and no show-through.
To create a set of LEGO NINJAGO Movie memory match game cards, first, print out the character game card pages (pages 2-5). Then, flip the pages over, and print the back side of the cards (4 copies of page 6).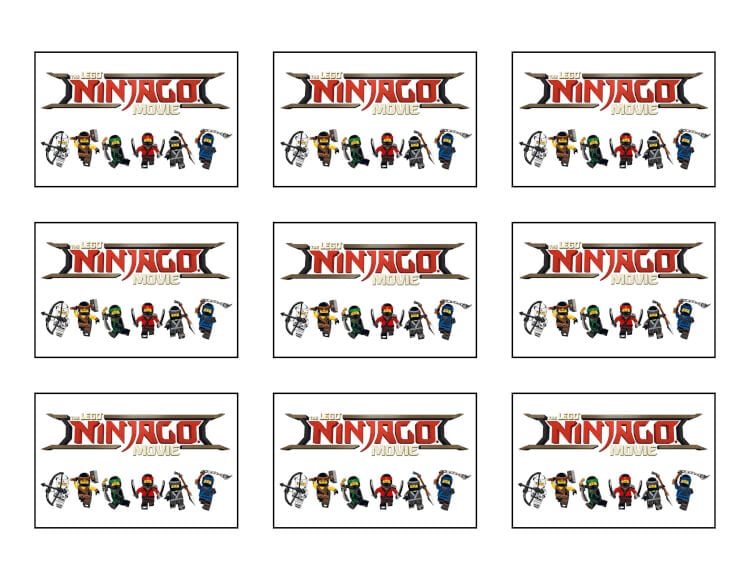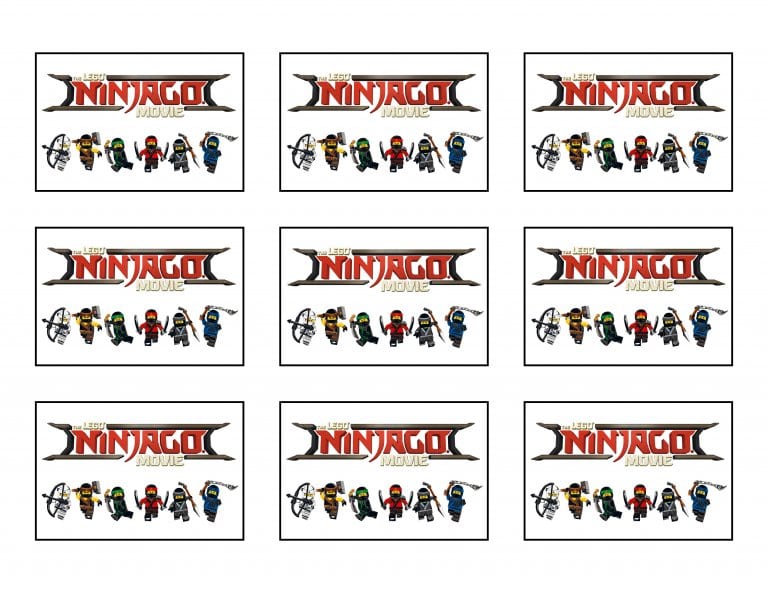 Printing the back side is an optional step, but I love the way that it looks, and it can also help avoid peek-through if you're using thinner paper.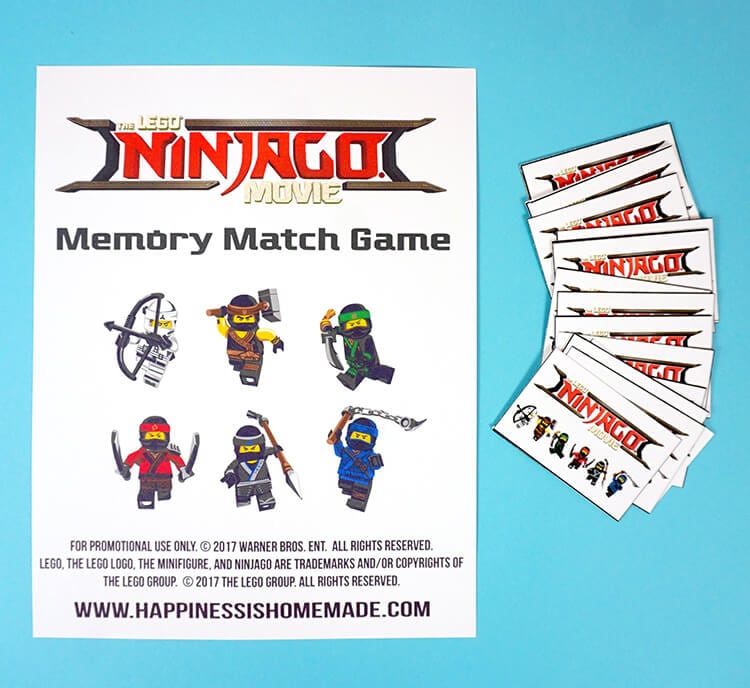 Use scissors or a paper cutter to cut out all of the cards.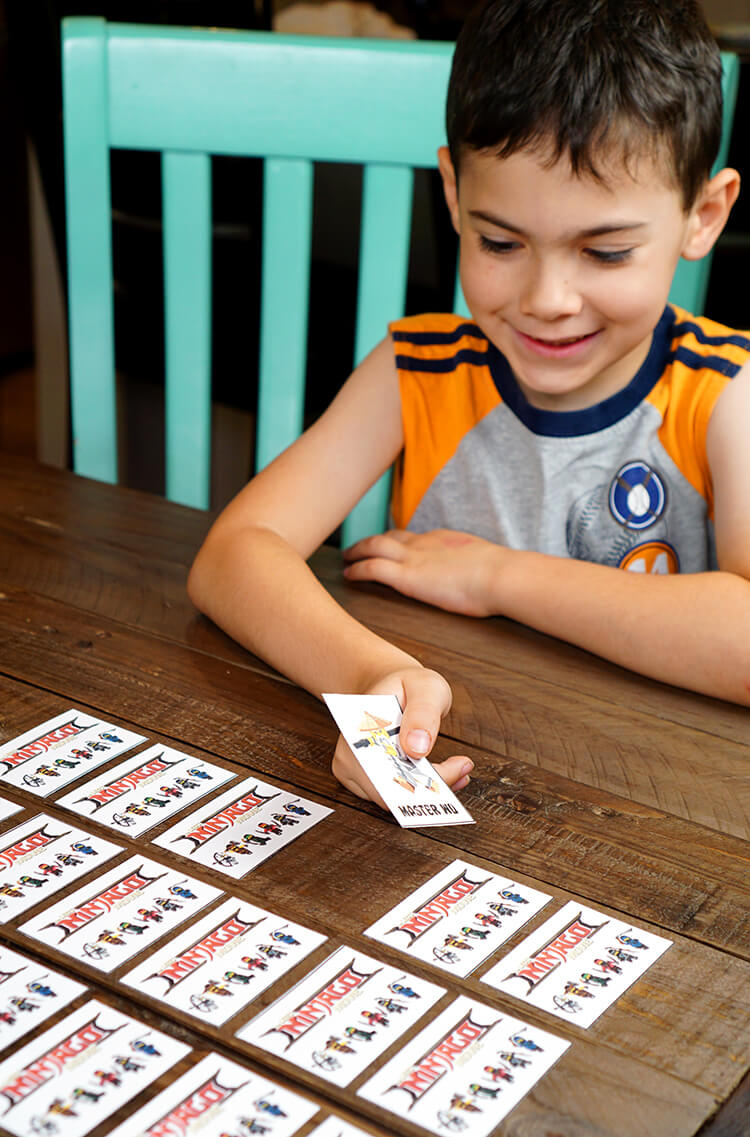 Arrange the cards into a 6×6 layout. Players take turns flipping over two cards – if the cards match, the player keeps the pair and gets to take another turn. If the cards do not match, flip them back over, and play passes to the next person. The winner is the person who matches the most pairs!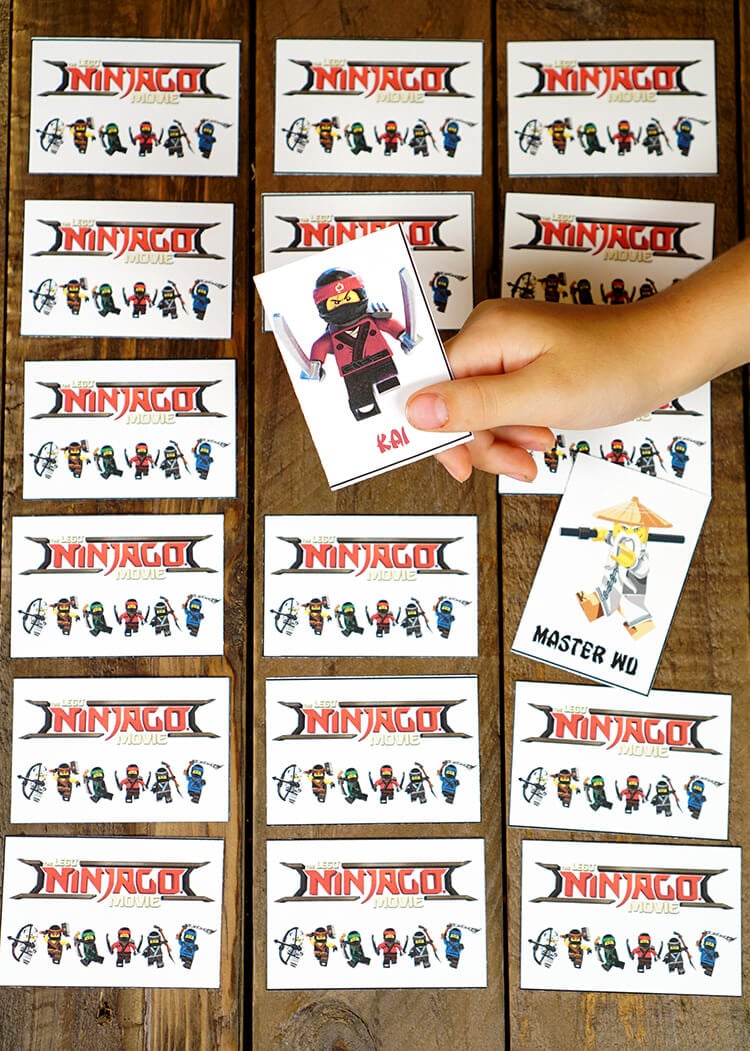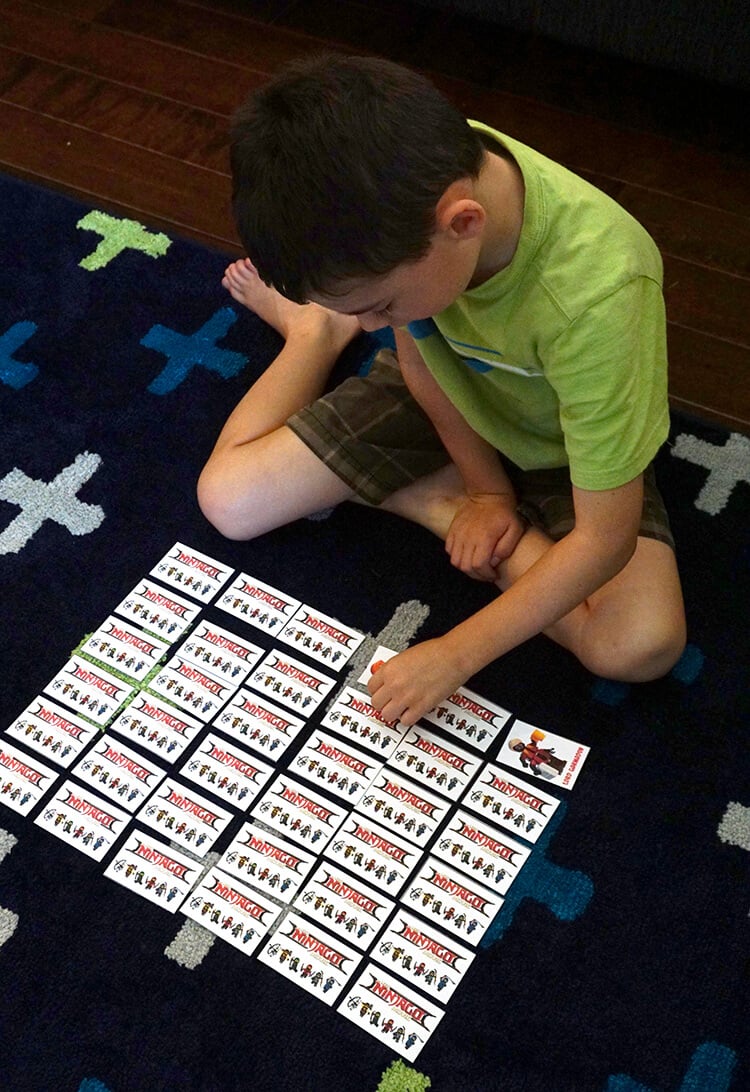 You can even play a single-player game and try to beat the clock – match all of the pairs before time runs out! SO much fun!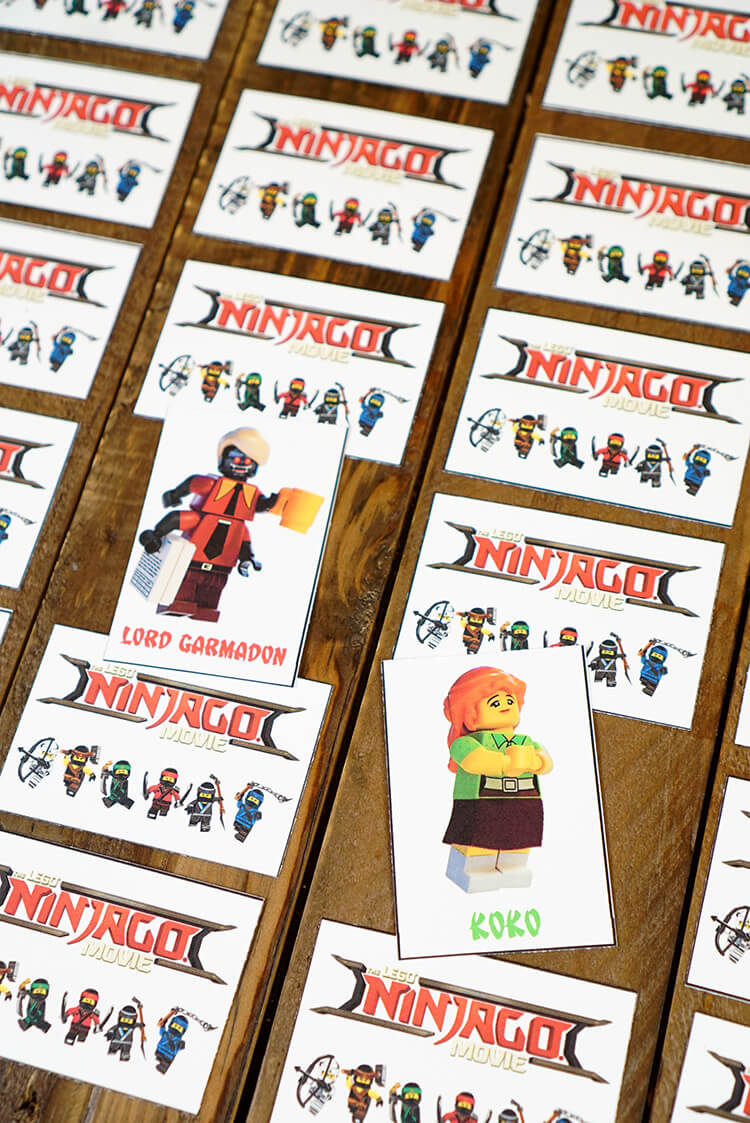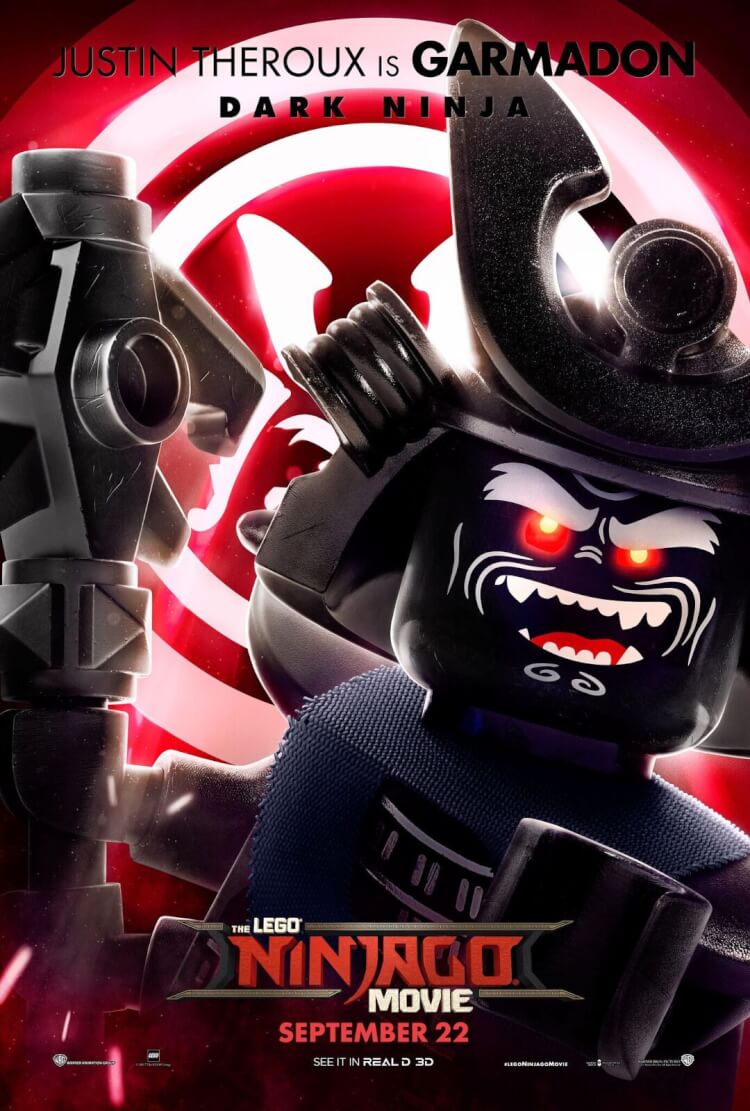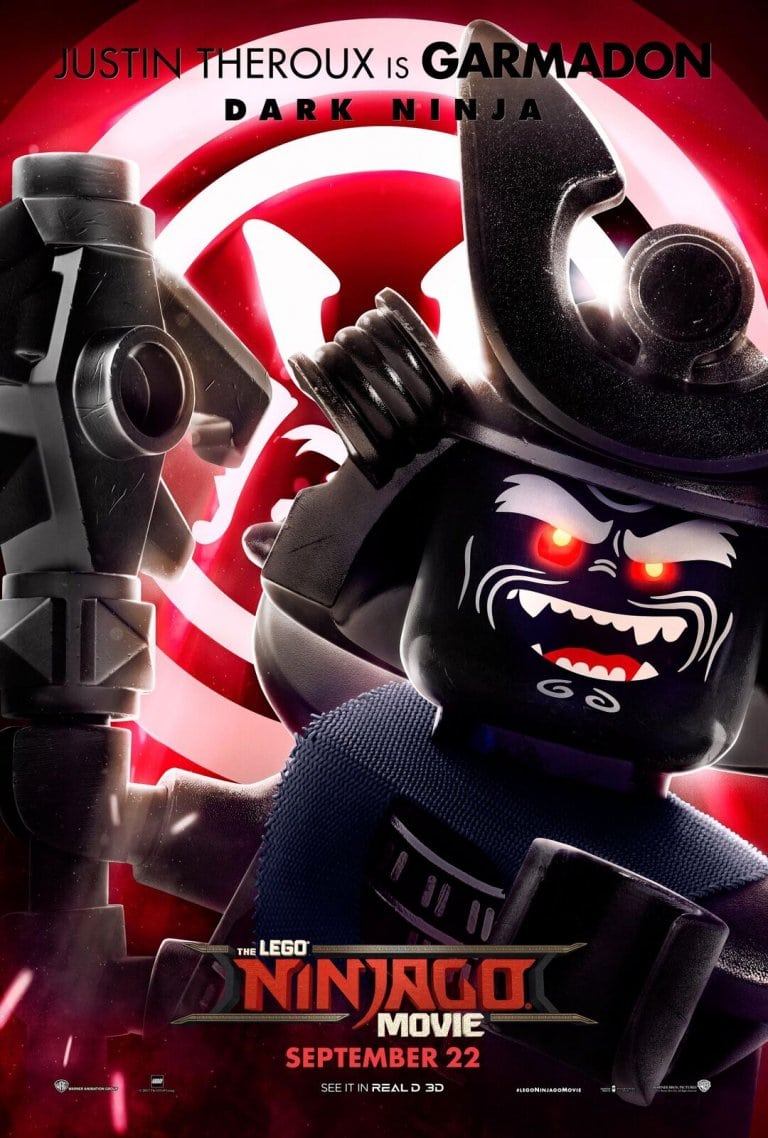 So, what do you think? Will Lord Garmadon turn out to be a good guy in the end? I can't wait until September 22nd for the premiere of The LEGO NINJAGO Movie to find out! In the meantime, The LEGO NINJAGO Movie's official website has some super fun games and activities to keep us busy, and I'll be following along on Facebook, Twitter, and Instagram to stay up to date on all the latest news and happenings!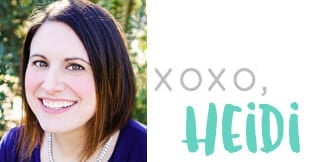 If you like these printable LEGO NINJAGO Movie Games, Don't Forget to Pin 'em!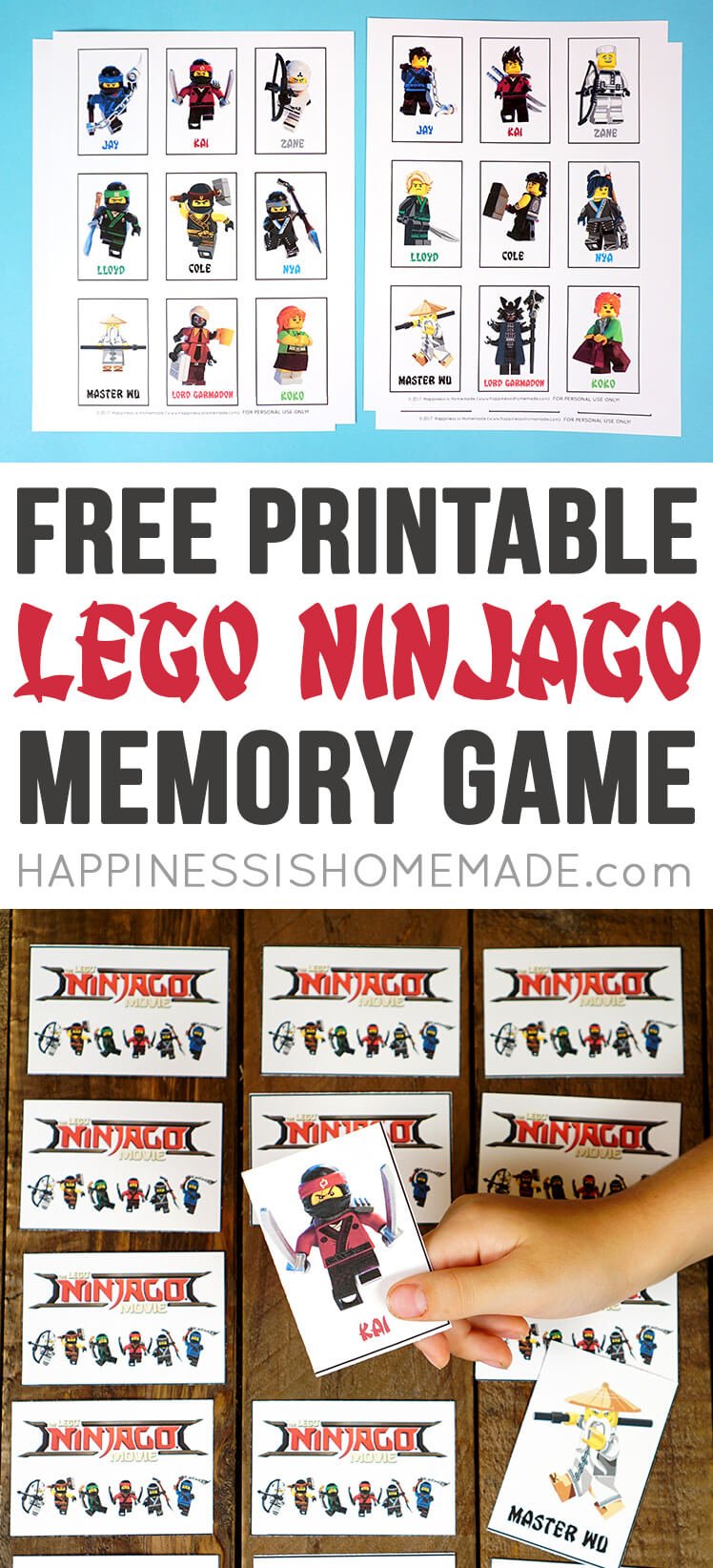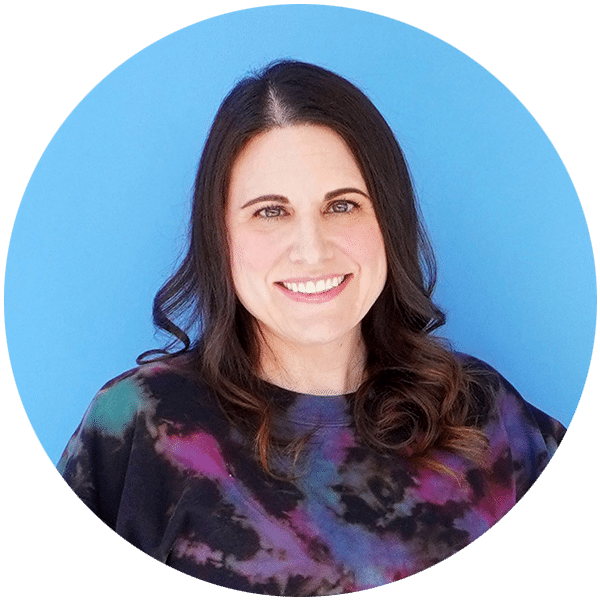 Heidi Kundin has captivated the hearts of millions with her colorful and inspiring approach to crafting, celebrations, and family fun. With over 15 years of experience, Heidi's website has become a must-visit destination for those seeking quick and easy creative ideas and last-minute solutions. Her warm personality shines through her posts, inviting readers to join her on a creative journey that's fun, rewarding, and achievable.