The VIP Experience at Universal Studios Florida
This post and its photos may contain affiliate links. As an Amazon associate I earn from qualifying purchases. If you make a purchase through these links, I may receive a small commission at no extra cost to you!
Universal Studios Florida VIP Experience Tour
The VIP Experience at Universal Studios Florida and Universal's Islands of Adventure is the most memorable family vacation upgrade EVER! An incredible one-of-a-kind experience at Universal Orlando Resort!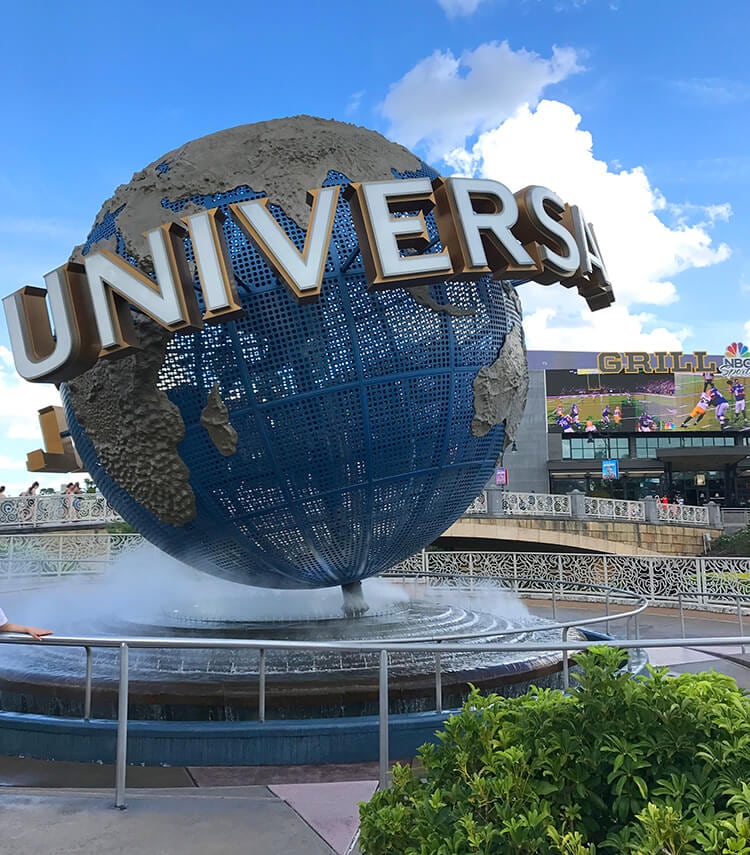 My family recently attended Family Forward in Orlando, Florida, where Universal Orlando Resort was the title sponsor of the event. As part of the event, my family was invited to participate in Universal Orlando VIP Experiences – a behind-the-scenes Universal VIP tour that also includes front-of-the-line access to Universal Studios Florida and Universal's Islands of Adventure theme parks. Naturally, we jumped at the chance!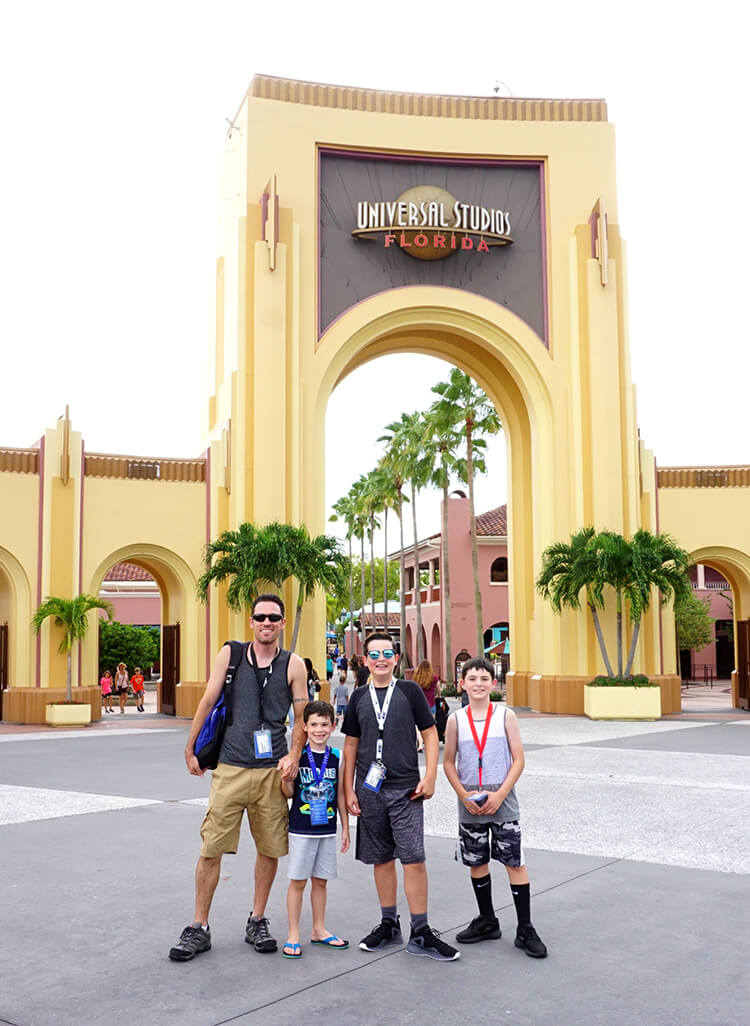 My family is a mixed bag when it comes to riding rides – my husband and oldest son are thrill-seekers, willing to ride ANYTHING you set in front of them; my youngest son and I don't ride about 90% of the rides (he's not a fan of the dark, and I get bad motion sickness), and my middle son is characteristically right in the middle (though he proved on this trip that he's getting much more daring!).
We met up with our Universal VIP Experience tour guide, Randy, in the morning, and he asked us about all of our VIP tour preferences – did we want to go on thrill rides? Kiddie rides? A good mix of both? Did we want to attend any shows or events? What time did we prefer to stop for lunch? I loved his level of communication right from the start, and we opted to skip the shows and try to take full advantage of our front-of-the-line ride passes for a mix of family and thrill rides.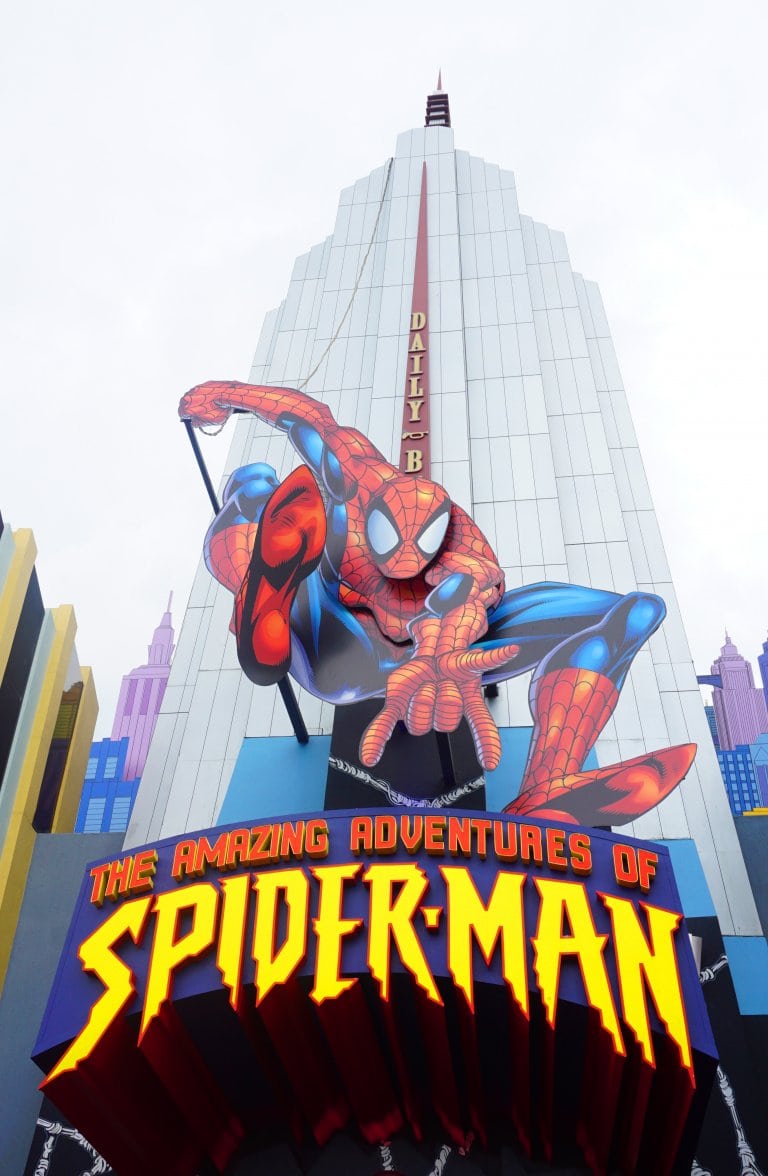 We started our tour by jumping straight to the front of the line for The Amazing Adventures of Spider-Man 3-D ride, and after the ride was over, we took our first behind-the-scenes peek at Universal's Islands of Adventure. Randy took us backstage to meet Pablo, the lead mechanic and vehicle engineer of the Spiderman and Hulk rides. Pablo taught us a TON of interesting facts about the rides and the vehicles, and we watched him as he put one of the vehicles through it's scheduled twice-yearly maintenance tests (including a full run-through of the ride motions!). It was absolutely fascinating to watch, and with all of the technology, upgrades, and upkeep that these vehicles undergo, it's no surprise that each vehicle is worth nearly 2 million dollars!
Note: We were not allowed to take photos in any of the behind-the-scenes locations that we had access to, but we certainly felt like VIPs! We had access to tons of areas that normal guests would never get the chance to see including hidden staircases, back alleyways, staff elevators, and the coolest things of all – the employees-only back sides of our favorite rides! When I say that we had front-of-the-line access, I mean FRONT of the line, skip-the-line-completely, ZERO waiting, "Excuse me, folks, VIPs coming through…" kind of treatment…and it was AMAZING!
My family knew that The VIP Experience was going to be cool, but we were truly blown away by how incredible it was! At one point, I heard one of the boys say, "This must be what it's like to be a movie star!"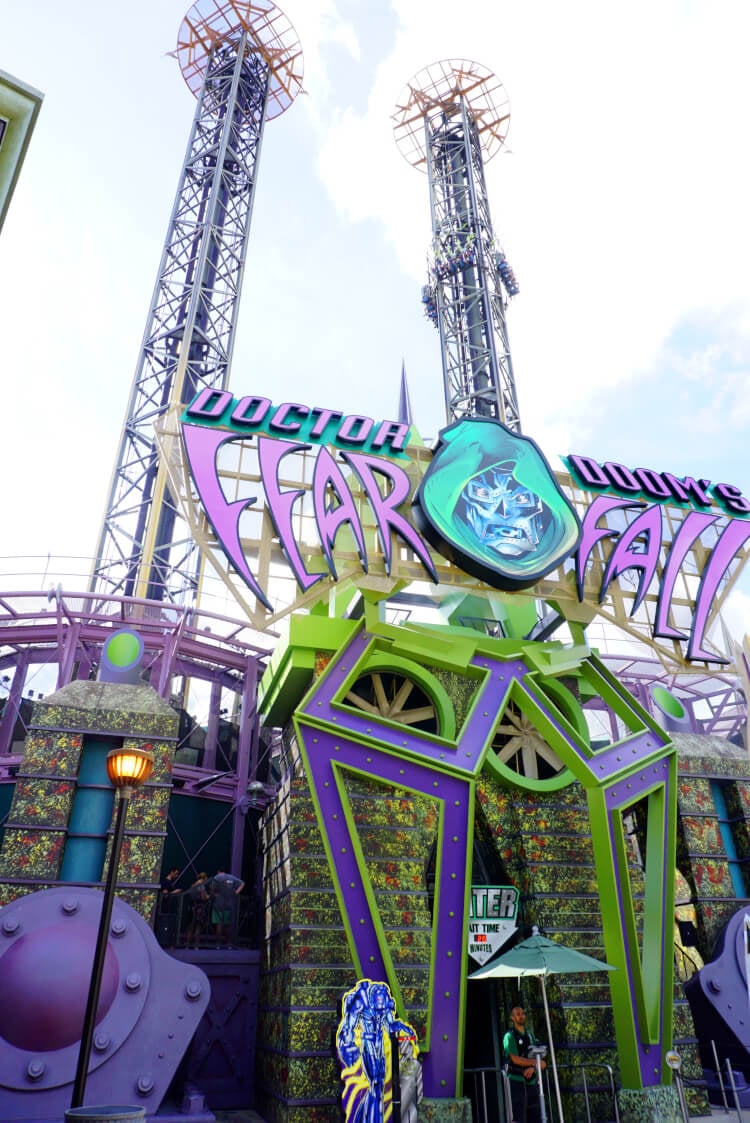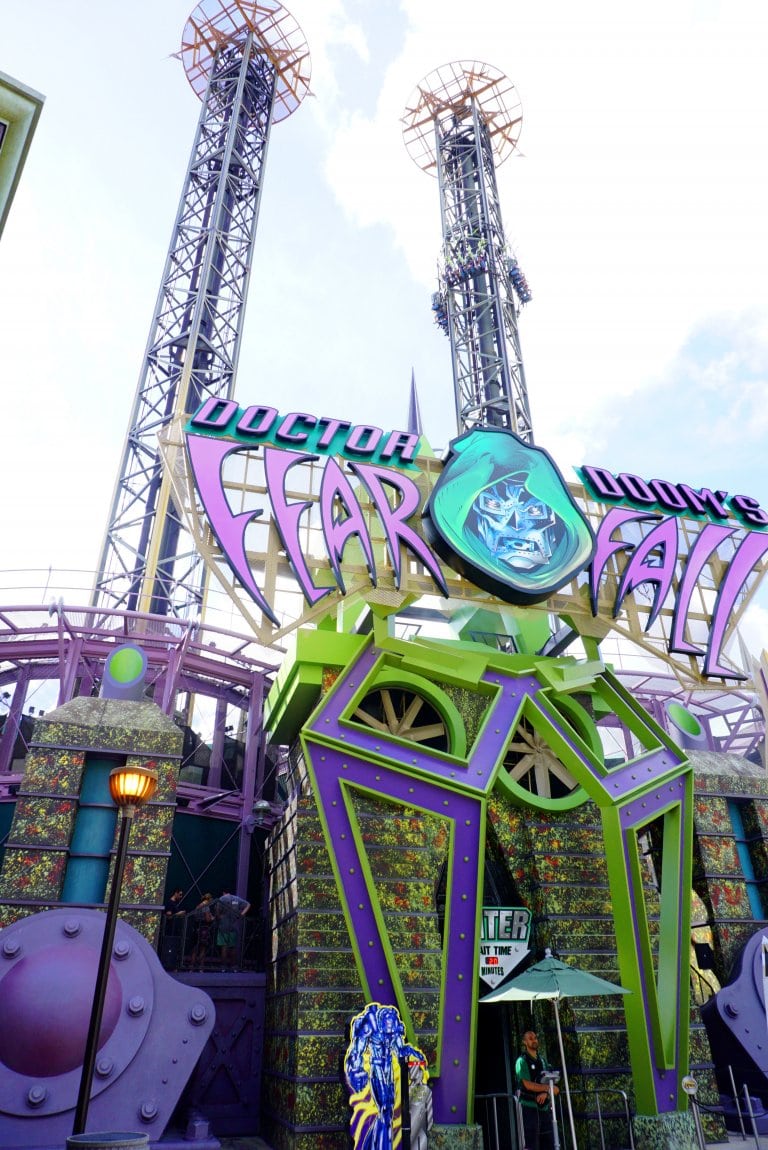 The big boys and my husband rode Dr. Doom's Fearfall and The Incredible Hulk Coaster next, and they went on three rides within the first twenty minutes of entering Universal's Islands of Adventure! Each of those rides had a 25-60 minute wait time had we not been on the VIP tour or purchased Express Passes! (Note: Express Passes allow you to wait in the Express Pass line, which is about half the usual wait time, but they don't let you skip the line completely like the VIP Experience does!)
While at Universal's Islands of Adventure, we went on seven more rides before lunchtime – Skull Island: Reign of Kong, Jurassic Park River Adventure, Pteranodon Flyers, The Cat in the Hat, The High in the Sky Seuss Trolley Train, Harry Potter and the Forbidden Journey, and Flight of the Hippogriff (which my six-year-old would have happily ridden ALL day long!).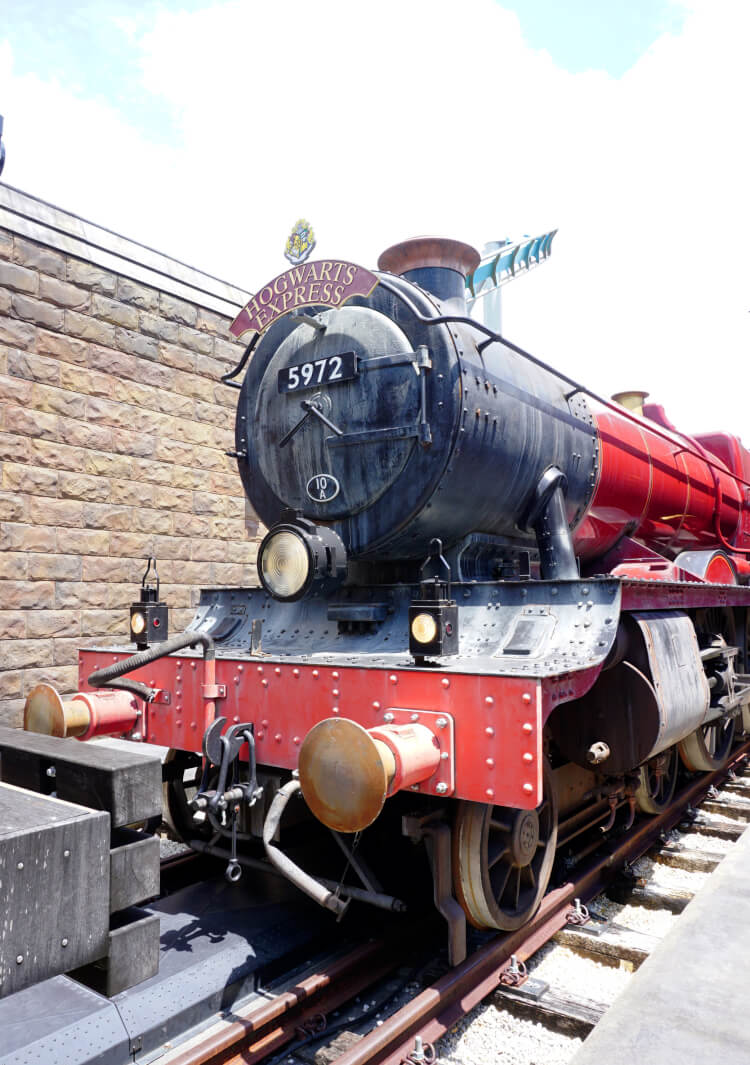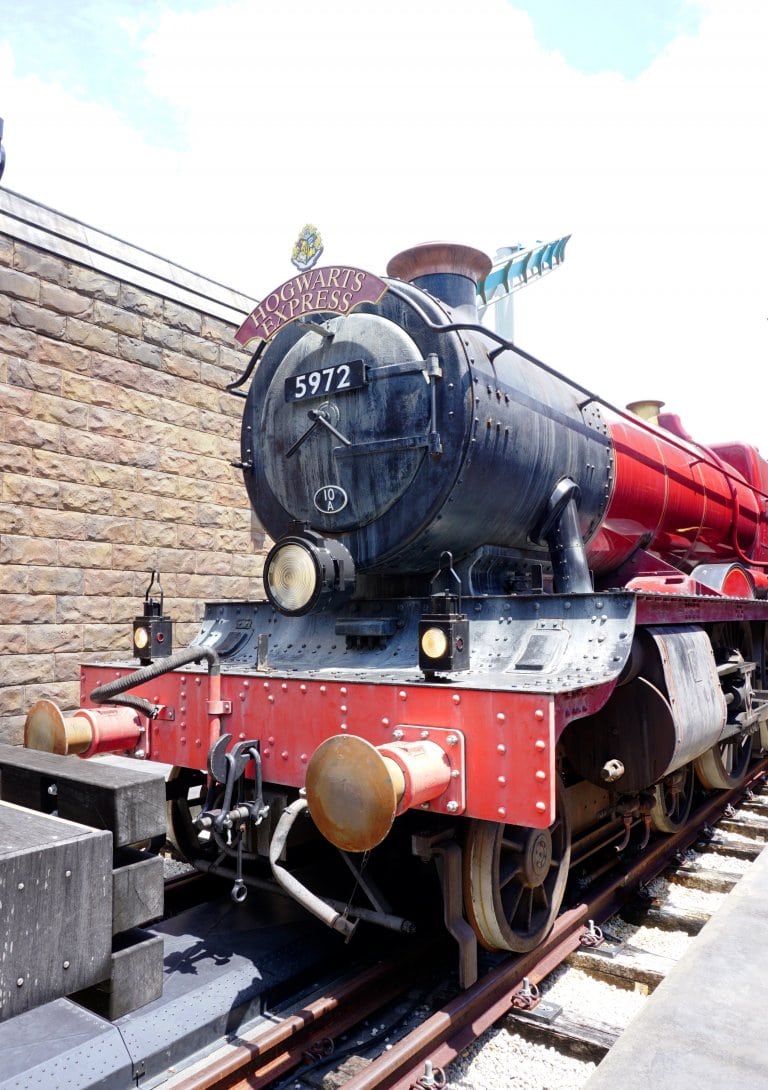 Our VIP Experience tour included visits to both parks, Universal Studios Florida and Universal's Islands of Adventure, so we took the back entrance into Hogsmeade Station and hopped straight aboard the Hogwarts Express to travel between the two parks. It's a quick ride, but a lot of fun, and includes scenery/character changes so that each ride is a new experience.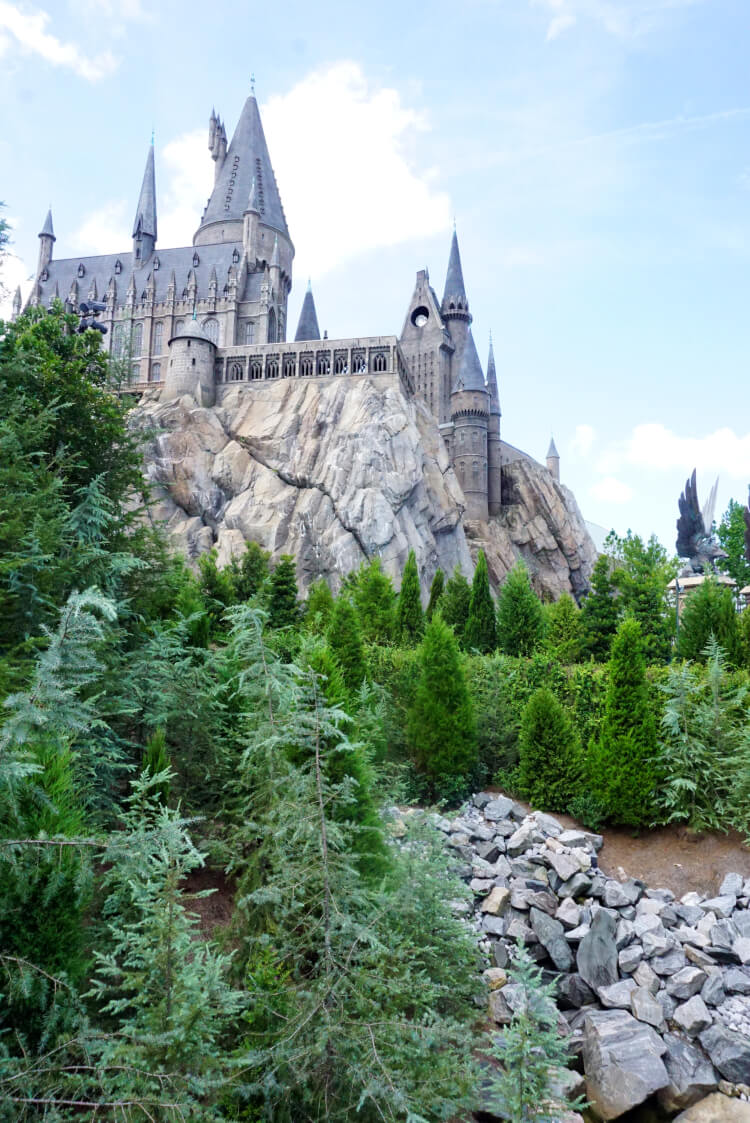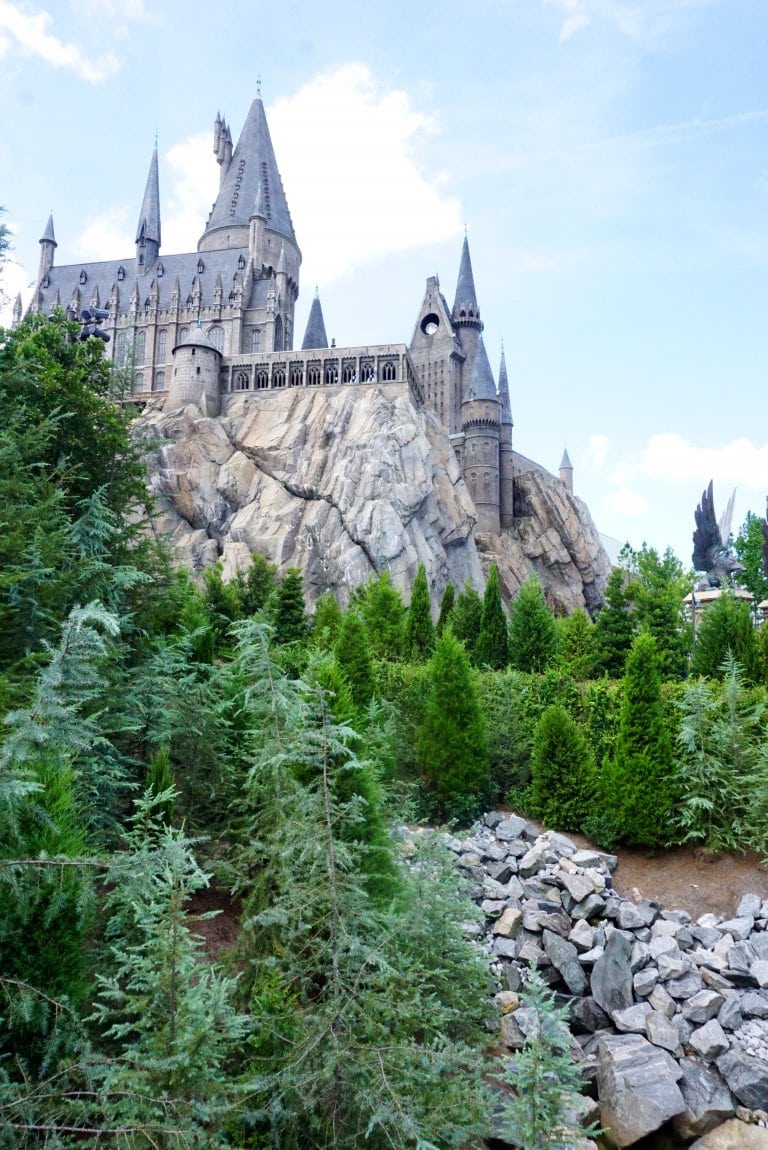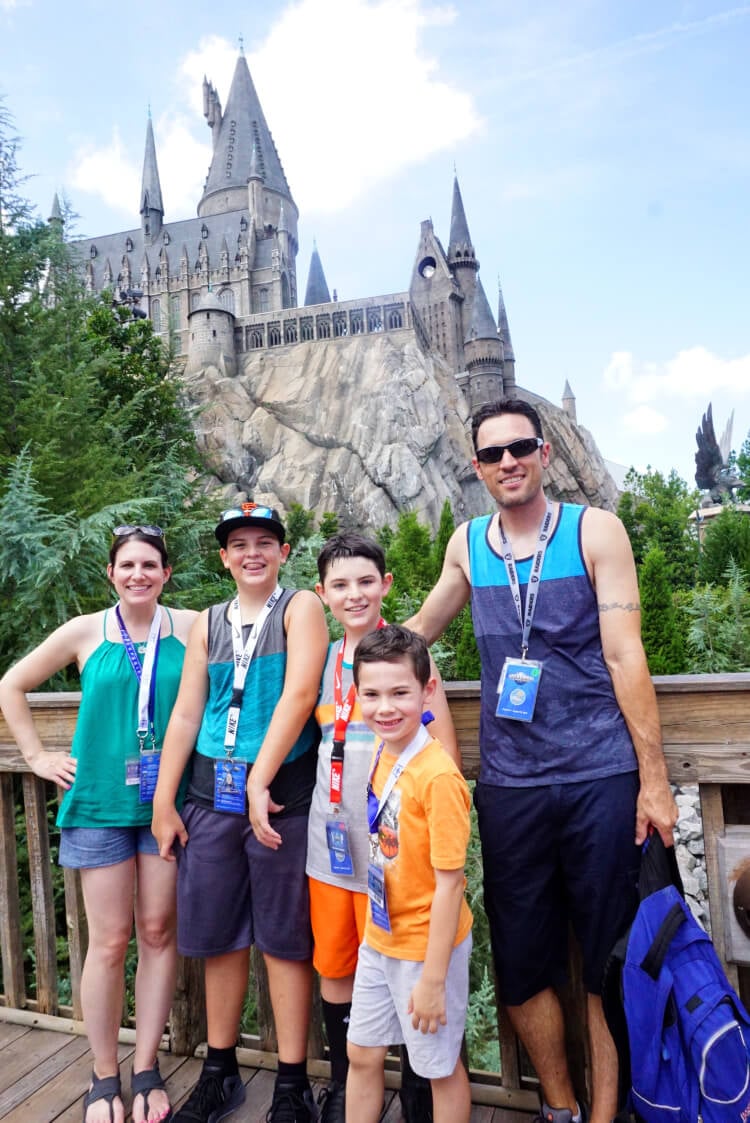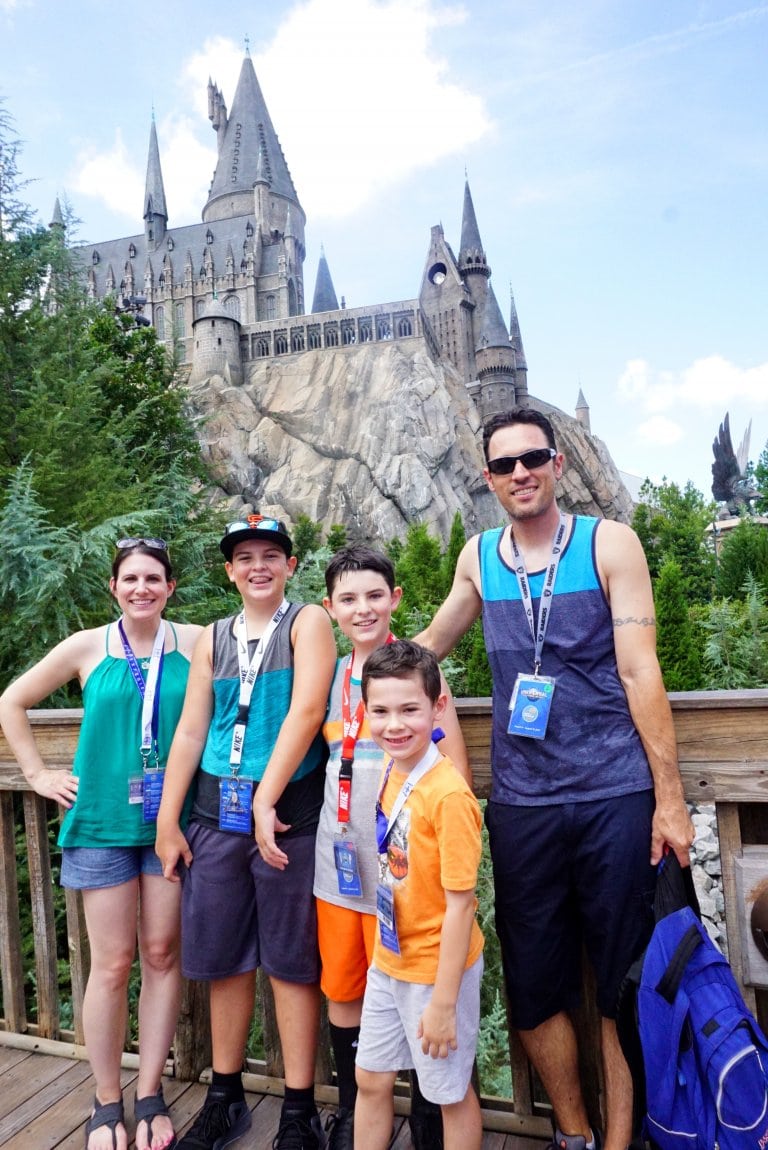 Our entire family was super excited to hang out in The Wizarding World of Harry Potter, and it certainly didn't disappoint! There is SO much to do in "Harry Potter World" that we'll be writing another dedicated post about our experiences there soon!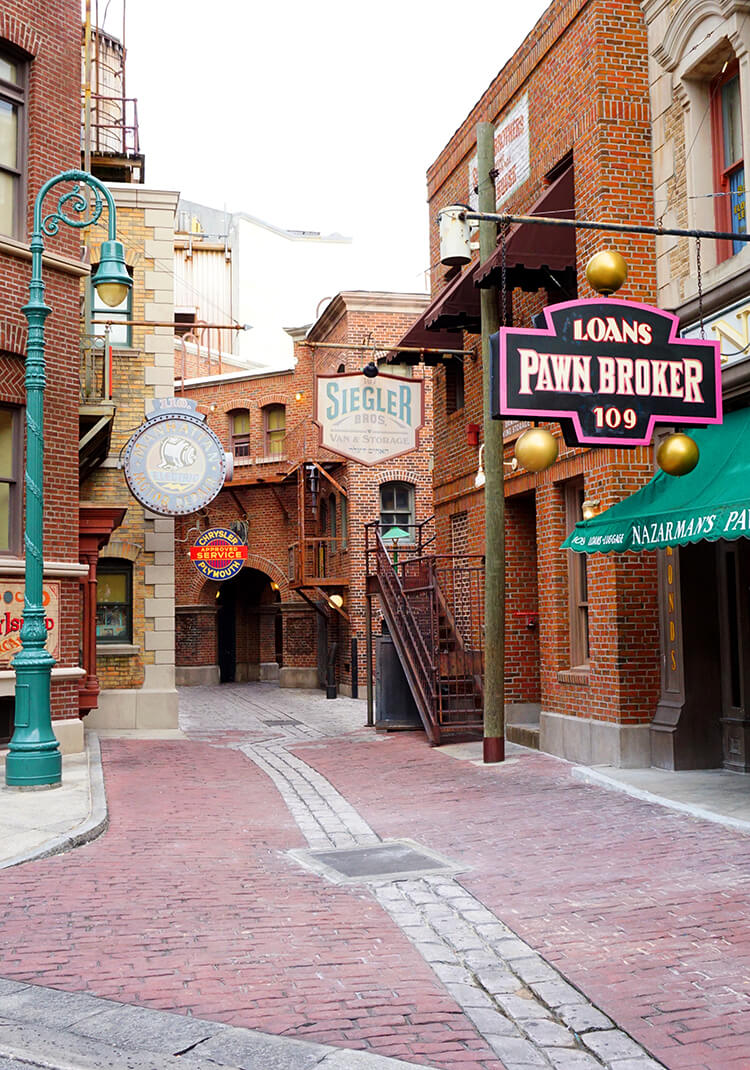 After a VIP buffet lunch featuring some of the park's most popular foods and desserts, we spent some time exploring the second theme park, Universal Studios Florida. We had already ridden Race Through New York with Jimmy Fallon and Harry Potter and the Escape from Gringotts at a private party the previous night, so we opted to skip riding those again and decided to take a little more time to hear about the history and behind-the-scenes details of the park. Randy, our VIP Experience guide, was incredibly knowledgeable about the park having worked there for seven years, and despite our boys' best attempts to stump him with questions like "How tall is the RockIt ride?" [167 feet], "How fast does the Hulk coaster go?" [67 mph] and "How does the Kong ride make it feel like you're on a boat when you're not?" [a special hydraulic airbag system – which we then got to see up close and in-person!], he had answers for at least 95% of their questions!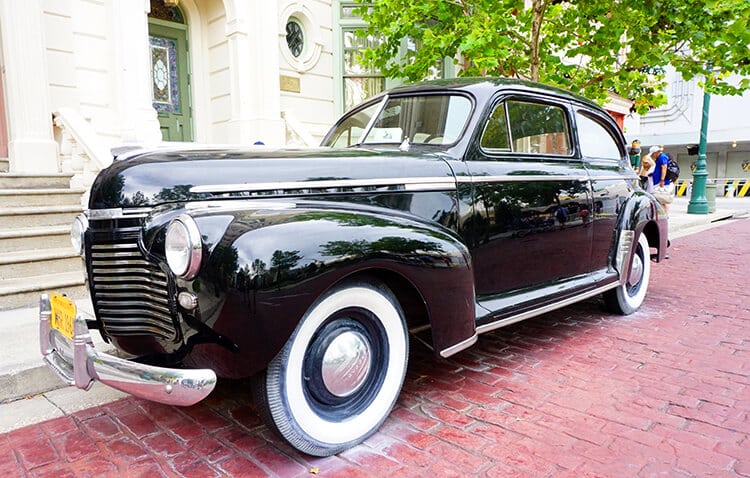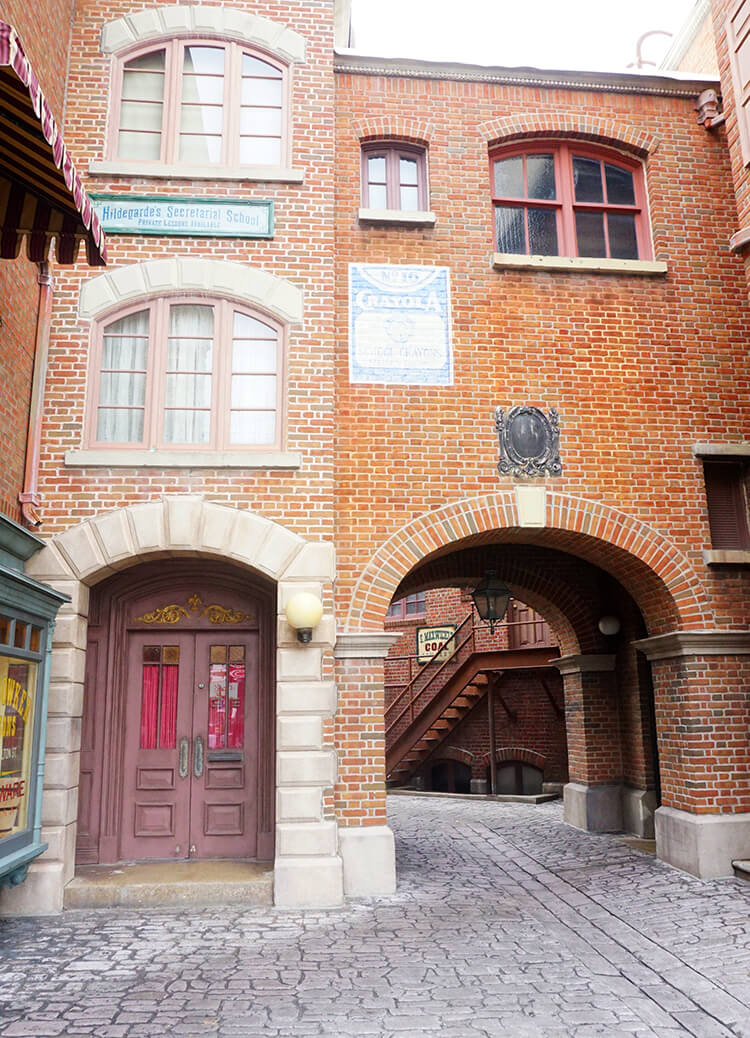 VIP Experience guides are required to know an impressive amount of facts and details about the park, and the secrets, tips, and knowledge that VIP tour guides can pass along is a priceless part of the VIP Experience.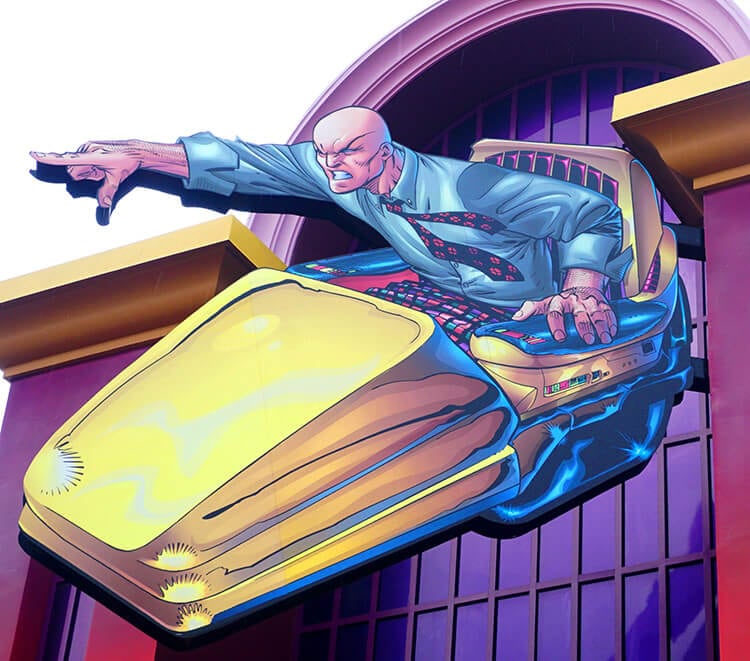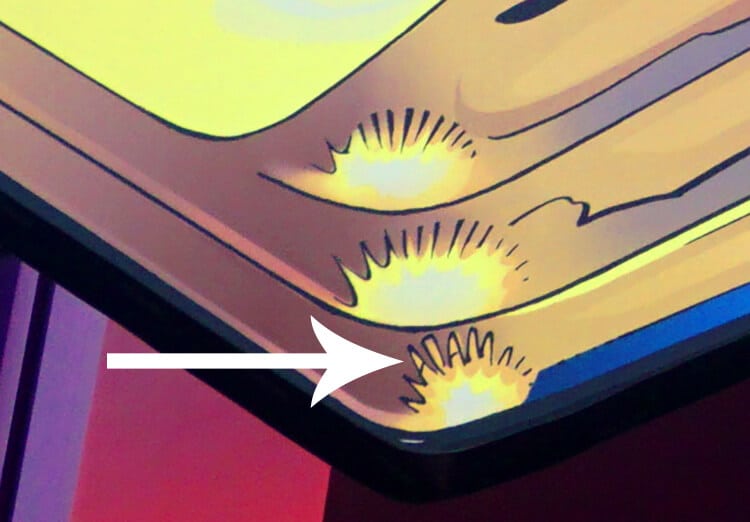 For example, you might learn an insider secret about why the name Adam is hidden in this X-Men artwork (and all of the other Marvel comic artwork at Universal's Islands of Adventure!).
Note: once you know the secret, it also makes a fantastic way to pass the time if/when your favorite rides are temporarily closed for weather delays!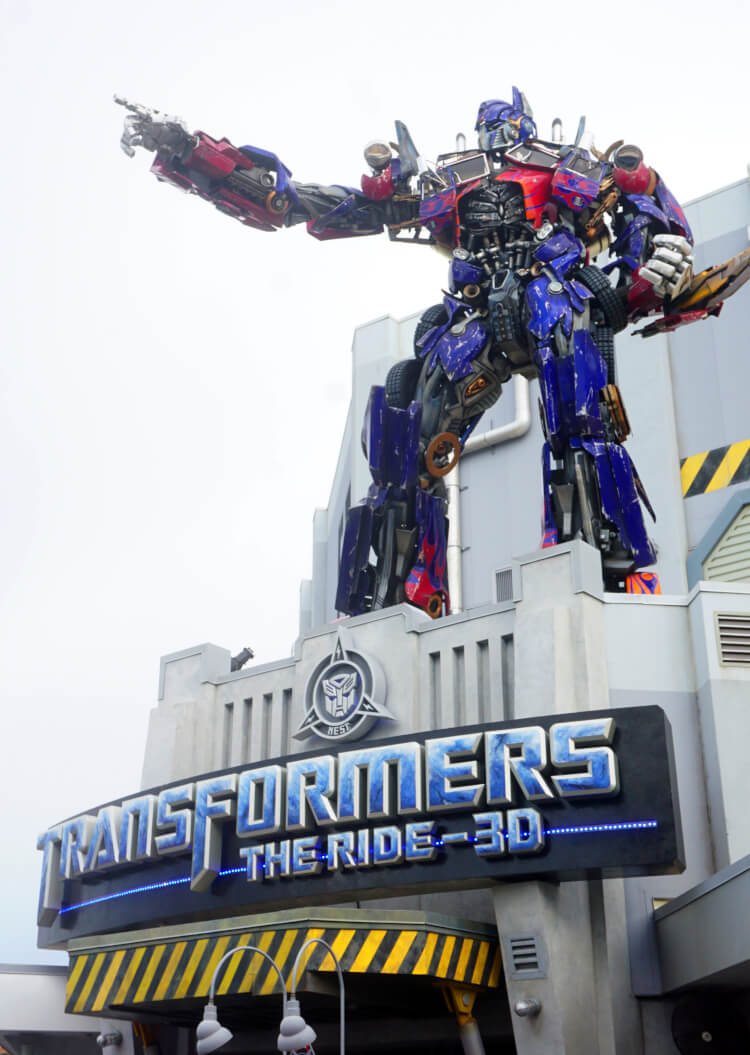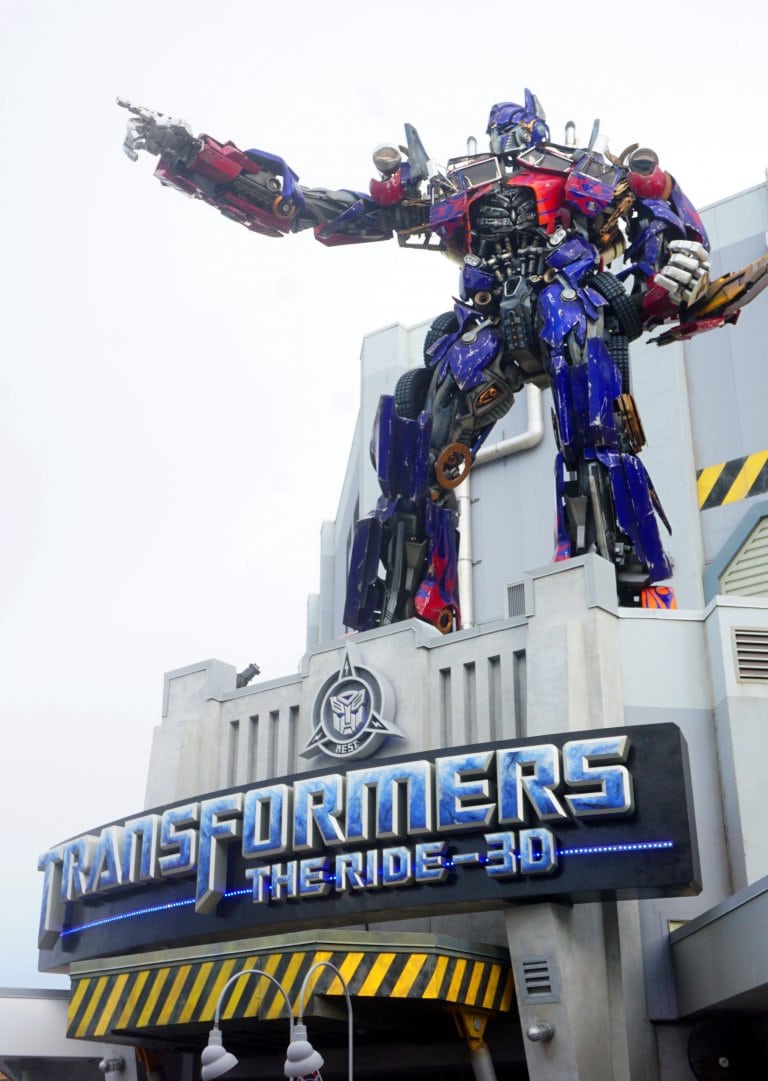 We finished up our VIP Experience by riding Transformers: The Ride 3-D, Revenge of the Mummy, Men in Black Alien Attack (our guide gave us some awesome secret tips for maxing out your score!), ET Adventure, and Despicable Me Minion Mayhem. The Universal Orlando Resort website states that the VIP Experience will allow you front-of-the-line access to a minimum of eight major rides and attractions, but by the end of the day, we had ridden FIFTEEN rides and experienced a behind-the-scenes version of Universal that most people will never have a chance to see – it was incredible, and I highly recommend it!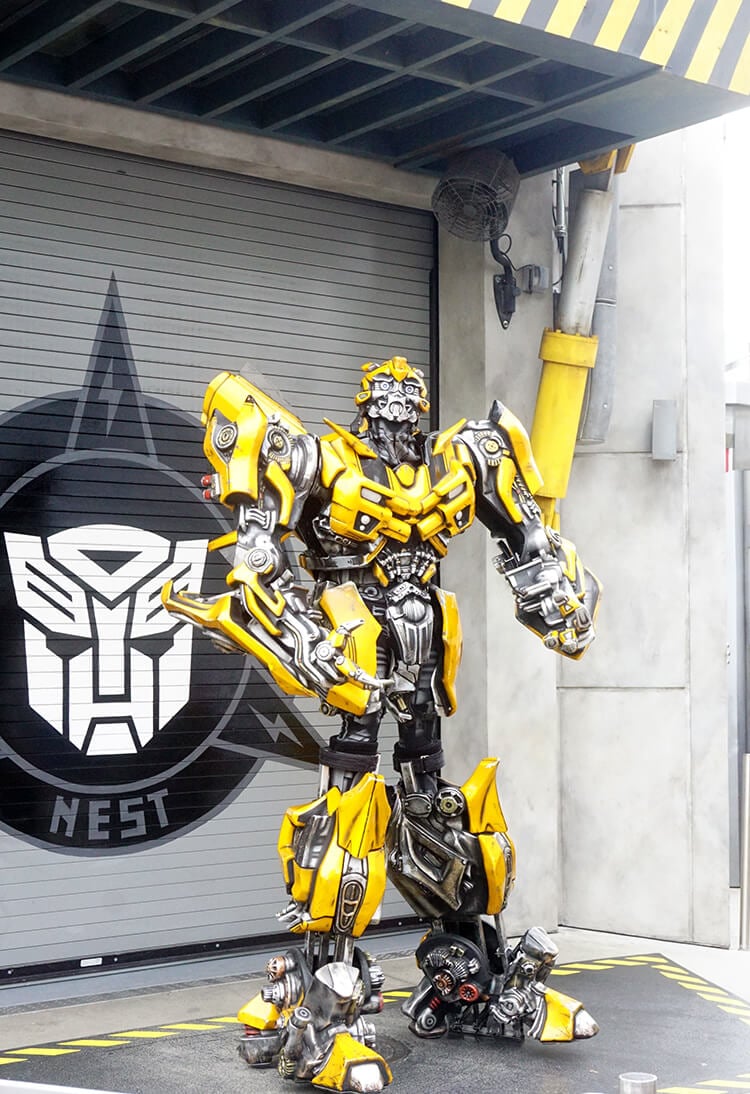 Oh, and if you aren't as in sync with the narrowminded "ride-all-the-rides" mindset that our family had, the VIP Experience also grants you front-of-the-line access to numerous character meet-and-greets as well as special seating at most of the live shows!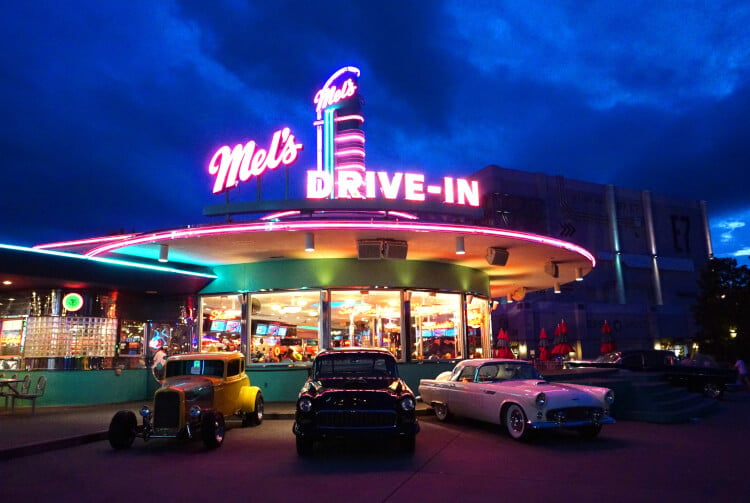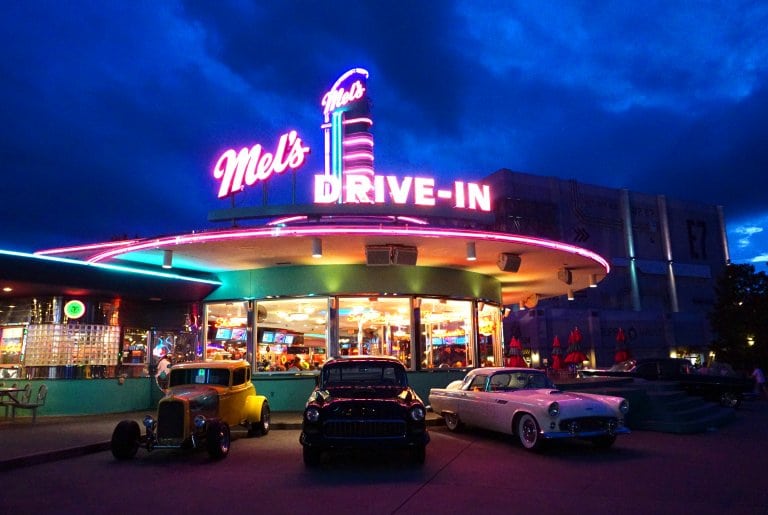 The VIP Experience tour lasts around 6-7 hours, but you can still enjoy the parks for the rest of the day until they close! Your VIP lanyard will act as an Express Pass for the rest of the day, so take advantage of shorter lines all evening long!
My family had an incredible time at Universal Orlando Resort, and the VIP Experience was absolutely the highlight of our trip! Our children continue to mention their VIP Experience, again and again, ALL the time, and I'm sure that they will still be talking about their memorable VIP Experience for years to come!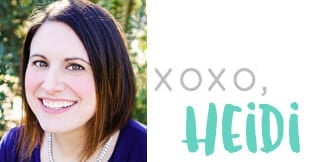 If you like these Universal Orlando VIP tour tips, don't forget to pin 'em!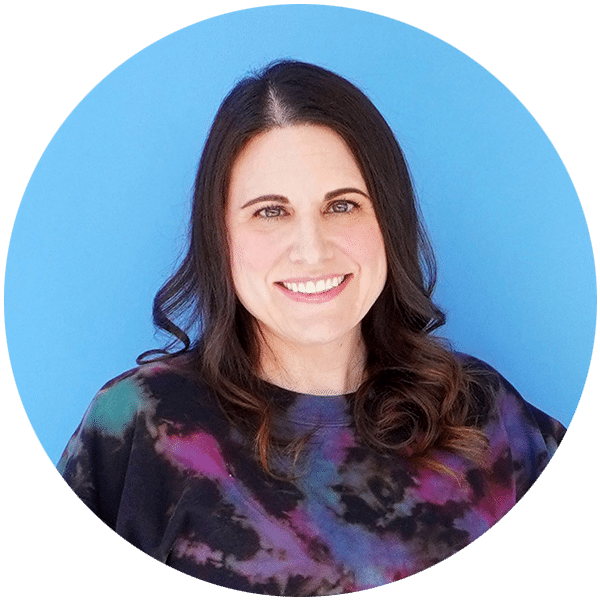 Heidi Kundin has captivated the hearts of millions with her colorful and inspiring approach to crafting, celebrations, and family fun. With over 15 years of experience, Heidi's website has become a must-visit destination for those seeking quick and easy creative ideas and last-minute solutions. Her warm personality shines through her posts, inviting readers to join her on a creative journey that's fun, rewarding, and achievable.