Printable Reading Log & Book Report
This post and its photos may contain affiliate links. As an Amazon associate I earn from qualifying purchases. If you make a purchase through these links, I may receive a small commission at no extra cost to you!
Track and enjoy your reading with our printable reading log, book report, and colorful bookmarks! Perfect for homeschool, classrooms, and summer learning!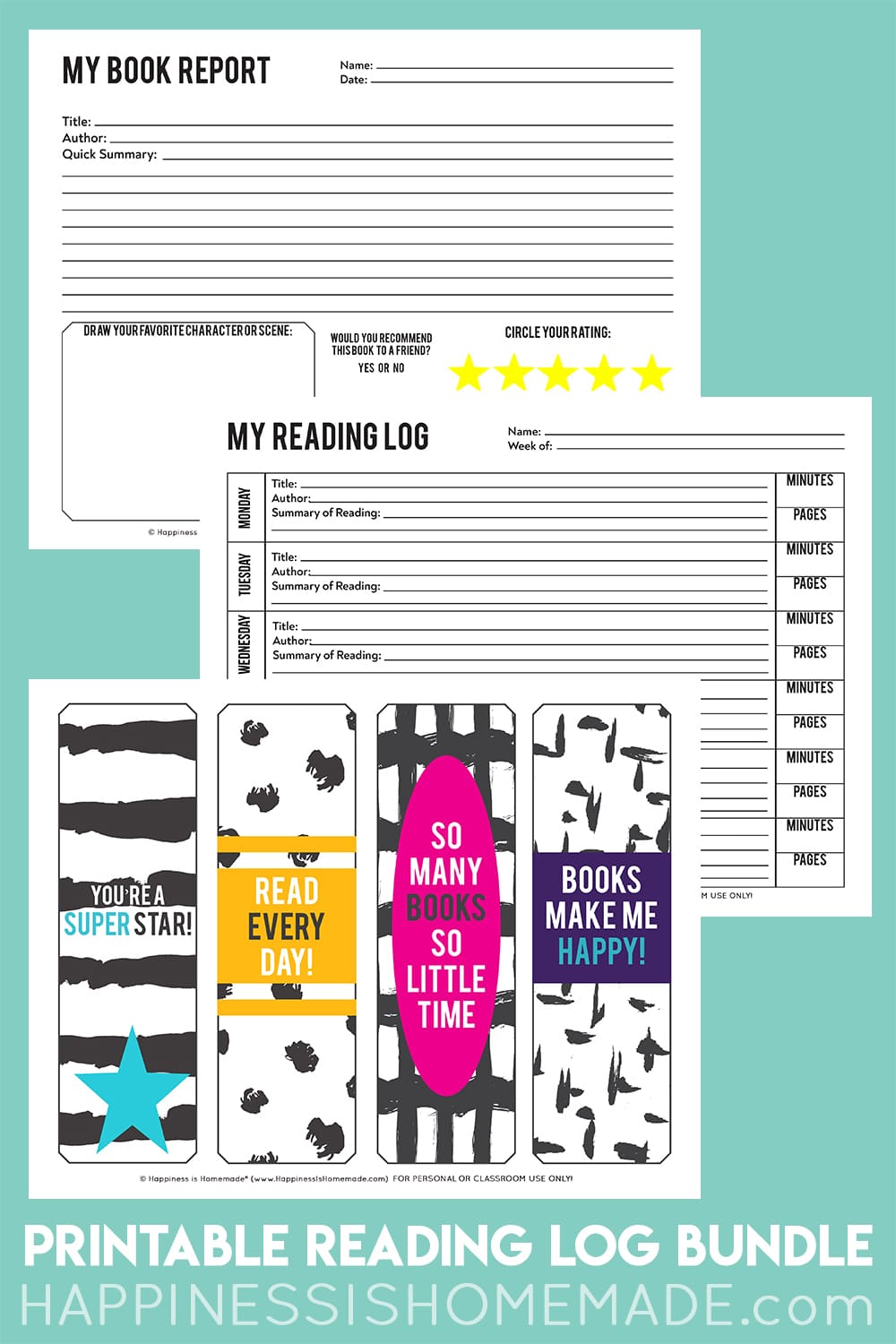 This post may contain affiliate links. I will receive a small commission from these sales at no additional cost to you!
One of our family's favorite summer activities is going to the local public library and letting each of my kids pick out several books of their choice to take home. It's fun for them to explore the library aisles and to know that they can take (almost) any book they desire home without having to worry about price.
(Note: if your library is currently closed, they may still offer curbside pick-up or digital books! You can also check out the Libby app to borrow library books digitally!)
Then, we all bring our stack of books home and in between summer fun, we each curl up with a book of choice as a little downtime activity. And yes, I almost always join in on quiet reading time!
If your kids need a little inspiration on what books to choose, take a peek at our printable summer reading list, and read through this post for one of our more recent recommendations!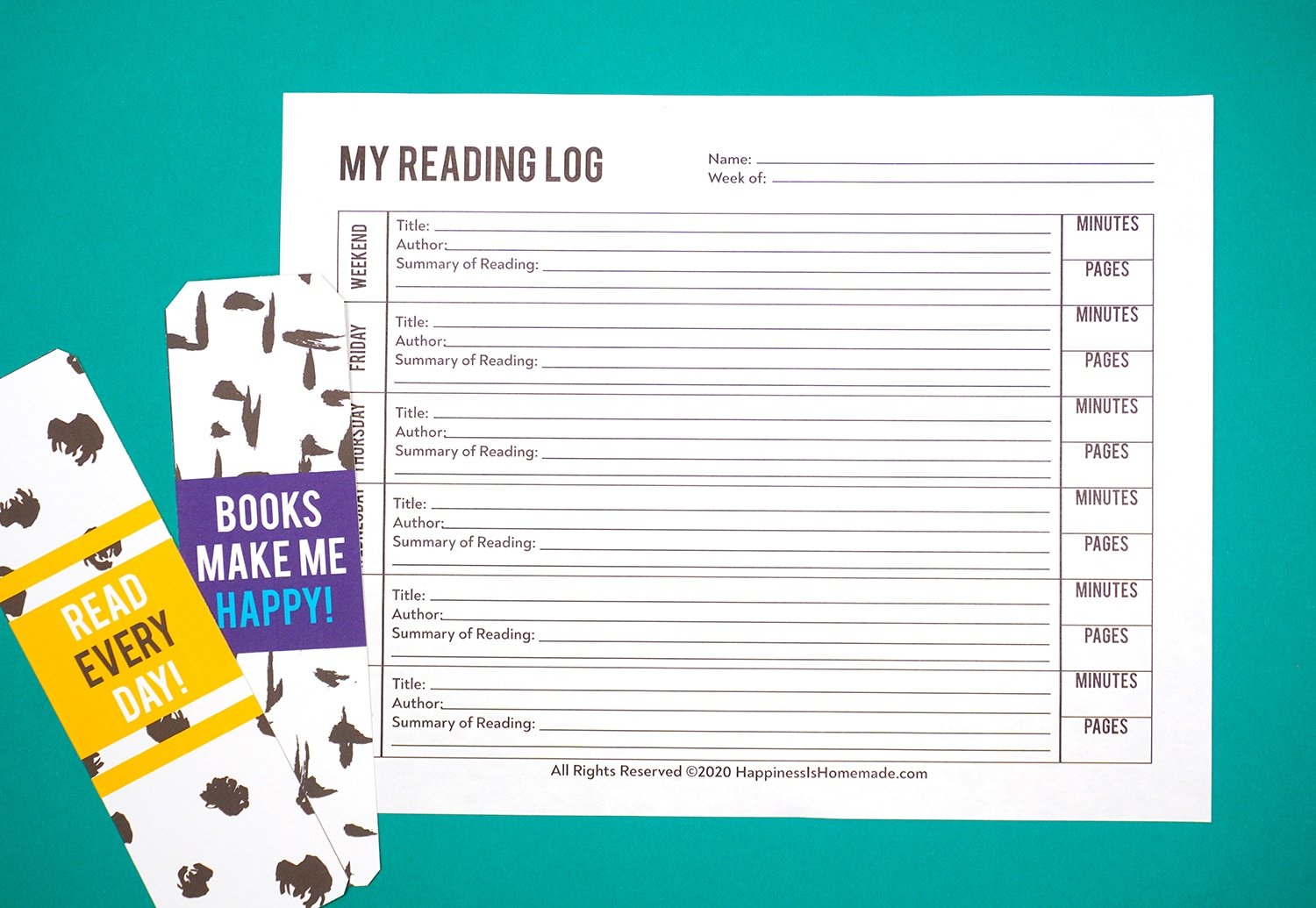 We use our printable reading log to keep track of the books we've borrowed and read. It's fun for the kids to see how many books they've completed and to make a note if they ever want to purchase one of the books that they borrowed from the library.
This printable reading log is a perfect way to get your kids excited about reading! Print it out and head to your local library to get started on the fun!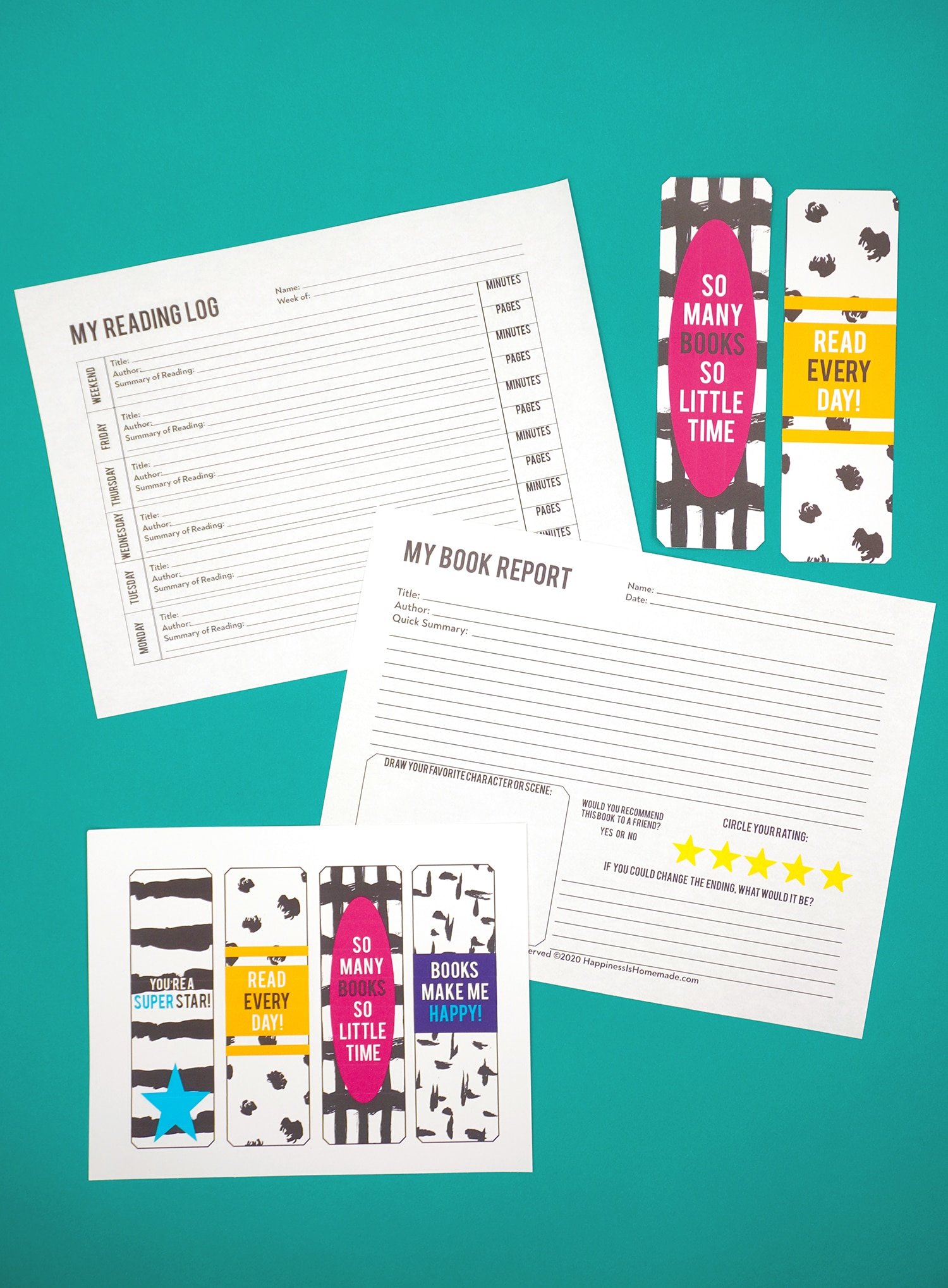 What's Included in the Printable Reading Pack?
Our printable reading pack has everything you need to start your own little library at home and keep track of your favorite books. The bundle contains:
Four printable bookmarks – These fun designs can be cut out and colored so your child never loses his place in his favorite book.
Printable reading log—Have kids keep track of the various books they read, including title, author, book summary, pages, and how long it took them to complete each book.
Printable book report—Let your kids pick their favorite book of the week and do a book report on it. They can share why they loved this book and tell you how they'd change the ending of the book if they were the author!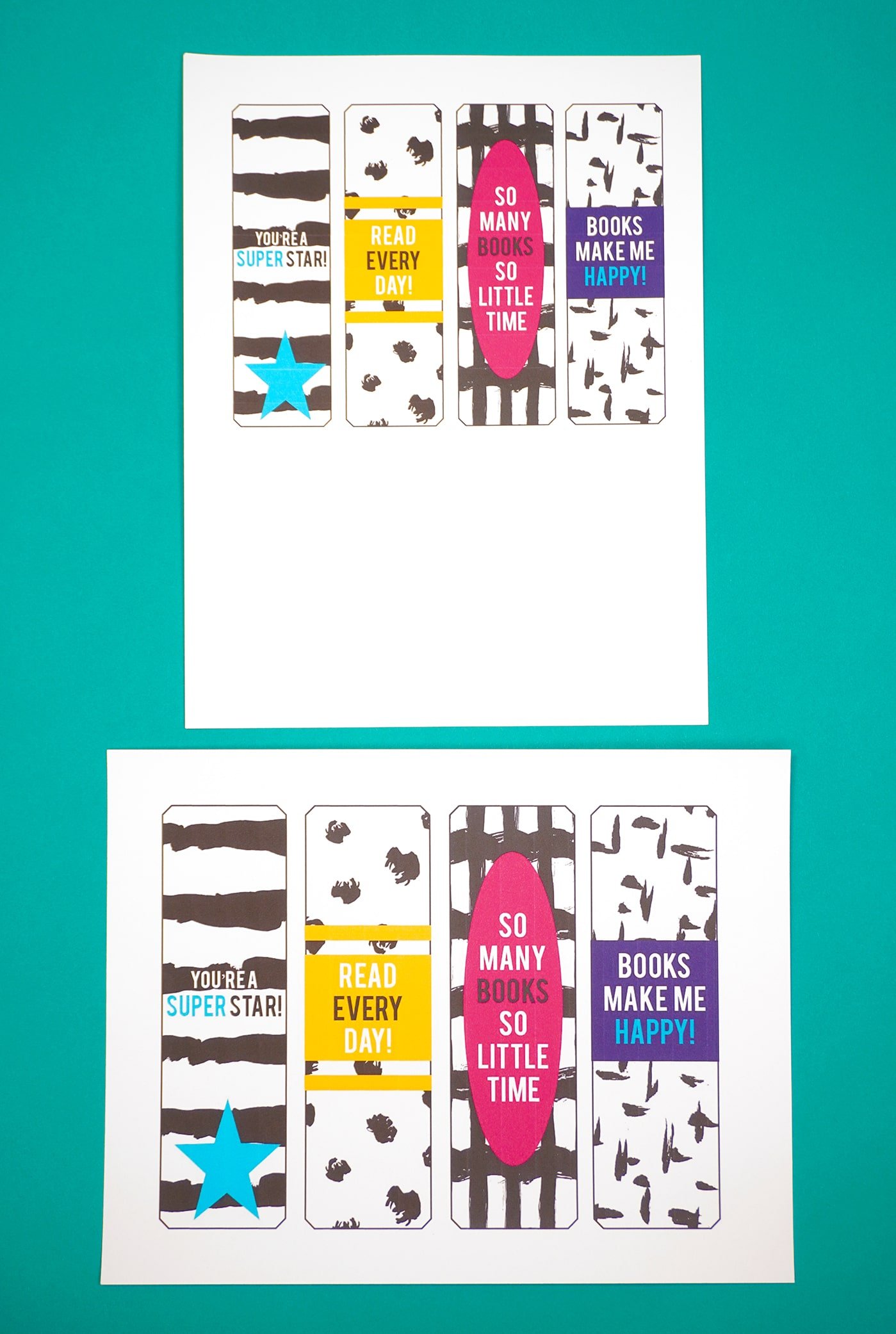 Note: Print the bookmarks in landscape format for large oversized books or switch the page orientation to portrait to print bookmarks sized for novels and chapter books!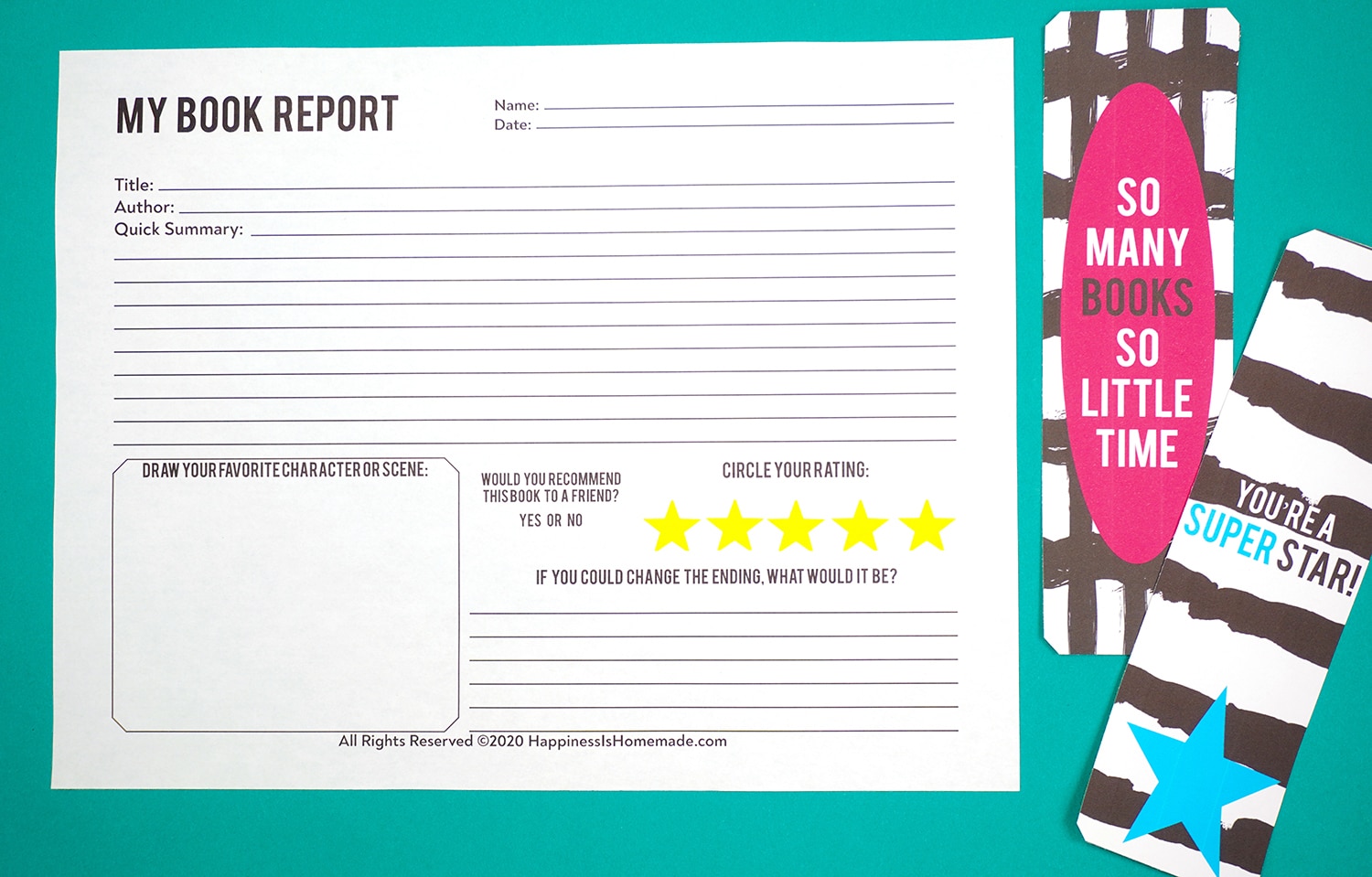 How to Use the Printable Reading Log and Bookmarks
Wondering how you can make the most of this printable reading log and bookmarks? Here are a few ways to extend the fun!
Download our free printable (via the form at the bottom of this post!).
Go to your local library or bookstore and let your children pick out one book for every day of the week. They may not read a book a day, but it will give them plenty of options to choose from!
Print our printable bookmarks or let your kids make their own if they're feeling crafty!
Set aside a time each day for quiet family reading time. Plop it in the middle of the day to give everyone a chance to rest and reset!
Keep track of the books read through the printable reading log. This will help them remember which books they read and how long each one took to complete.
Set up a book report presentation. Each child can present their printable book report to the family and even showcase a new ending to the book if they like. Get creative with this by letting them dress up as one of the book's characters or decorating the house like one of the scenes from the book.
Above all, have fun and keep these reading activities a low-pressure environment. Reading will only be fun for kids if it doesn't feel like work!
Print a new pack out each week to encourage reading all summer and all year long! Your kids will go on so many adventures in the different books they read!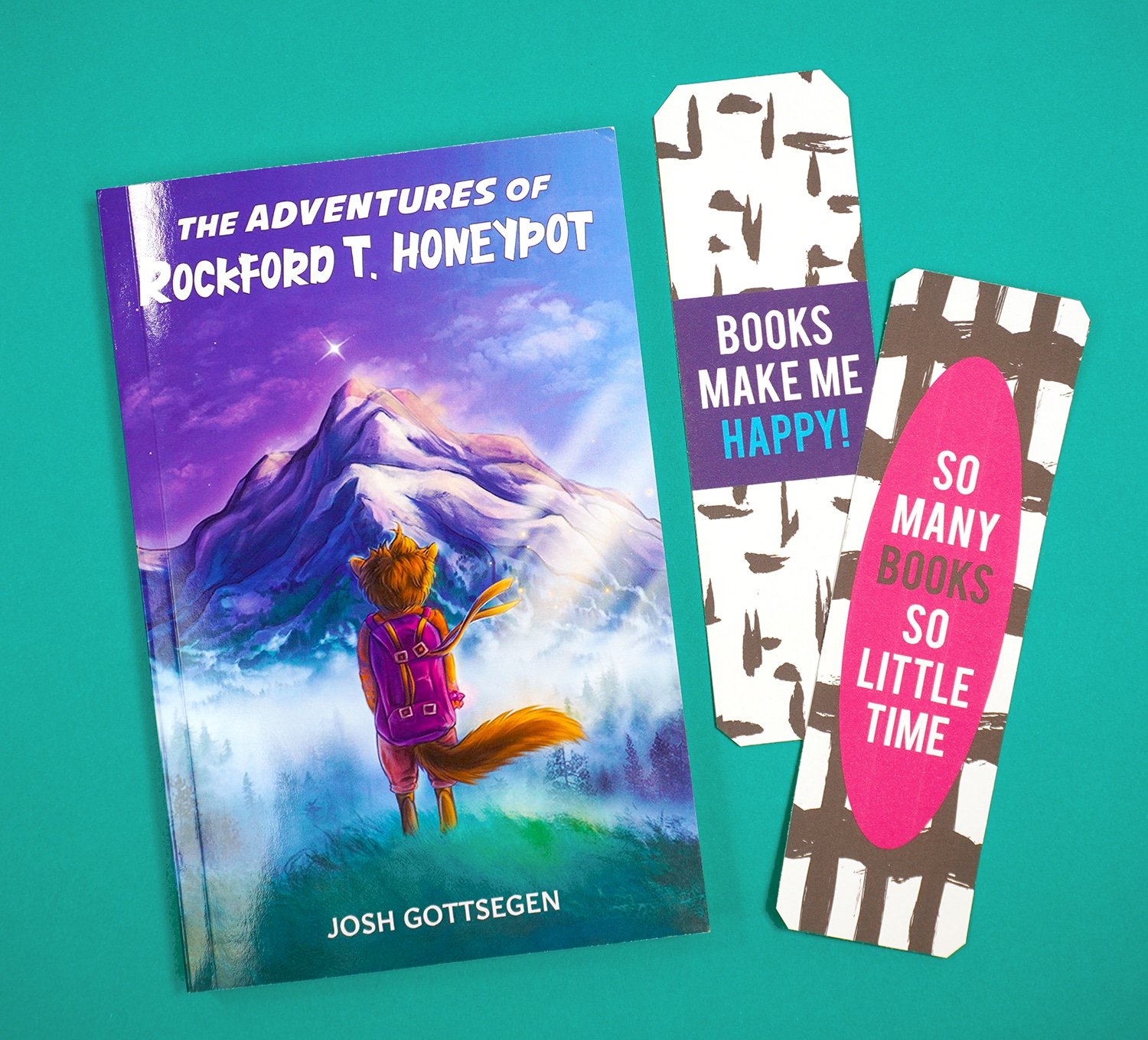 One of the middle-grade books that my kids recently read and enjoyed is The Adventures of Rockford T. Honeypot. We were fortunate enough to receive an ARC from Onelight Publishing and author Josh Gottsegen to review, and it ended up being a hit with the kids.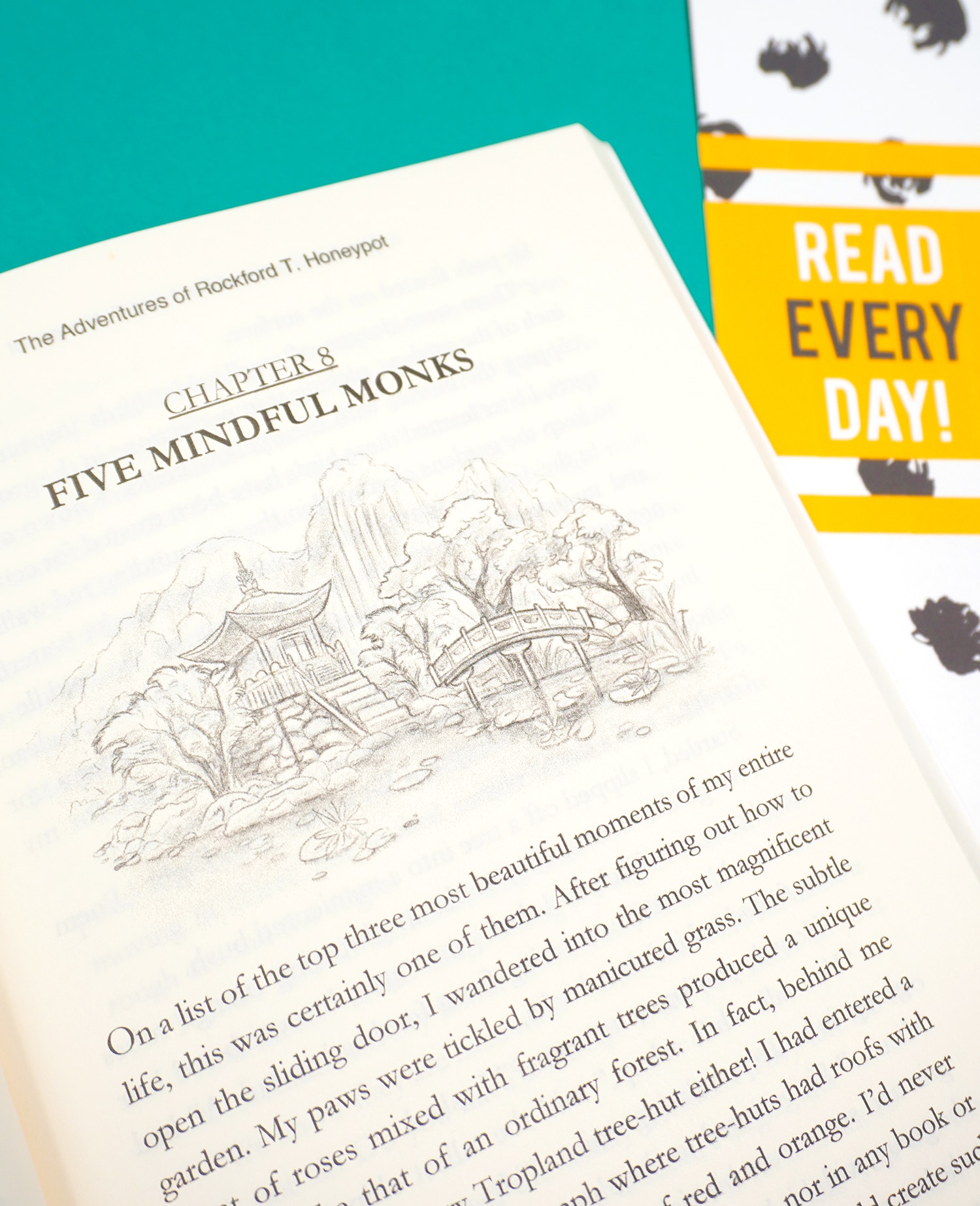 The book tells the origin stories of young Rockford T. Honeypot (aka Rocky), a young germaphobic chipmunk, and a cast of endearing animal characters as told through the flashbacks of an elderly Rocky.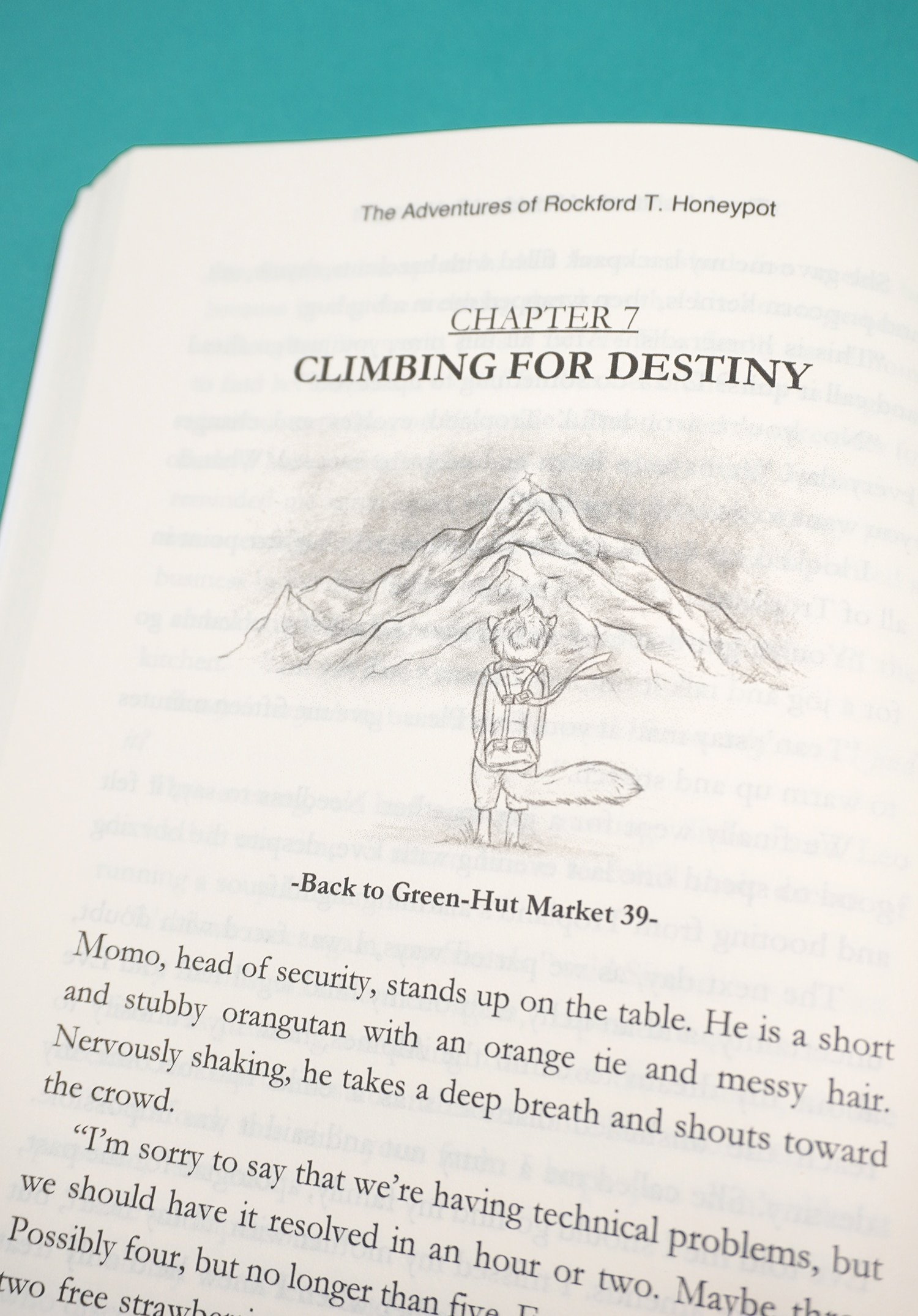 Each chapter almost reads like a short story in and of itself, and each story features a life lesson and obstacles that Rocky has overcome in his life. From a bullied child to a successful adult, Rocky has met many roadblocks on the path to success, but ultimately he was able to persevere, learn, and grow from each situation.
Some of the vocabulary and topics covered may be a little advanced for younger readers (bankruptcy, infertility, and legal issues), so we would recommend this book for readers ages 10+. Though the book is sparse on illustrations, the drawings that are included at the top of each chapter are done really well with a sketchy quality to them that my youngest son really liked.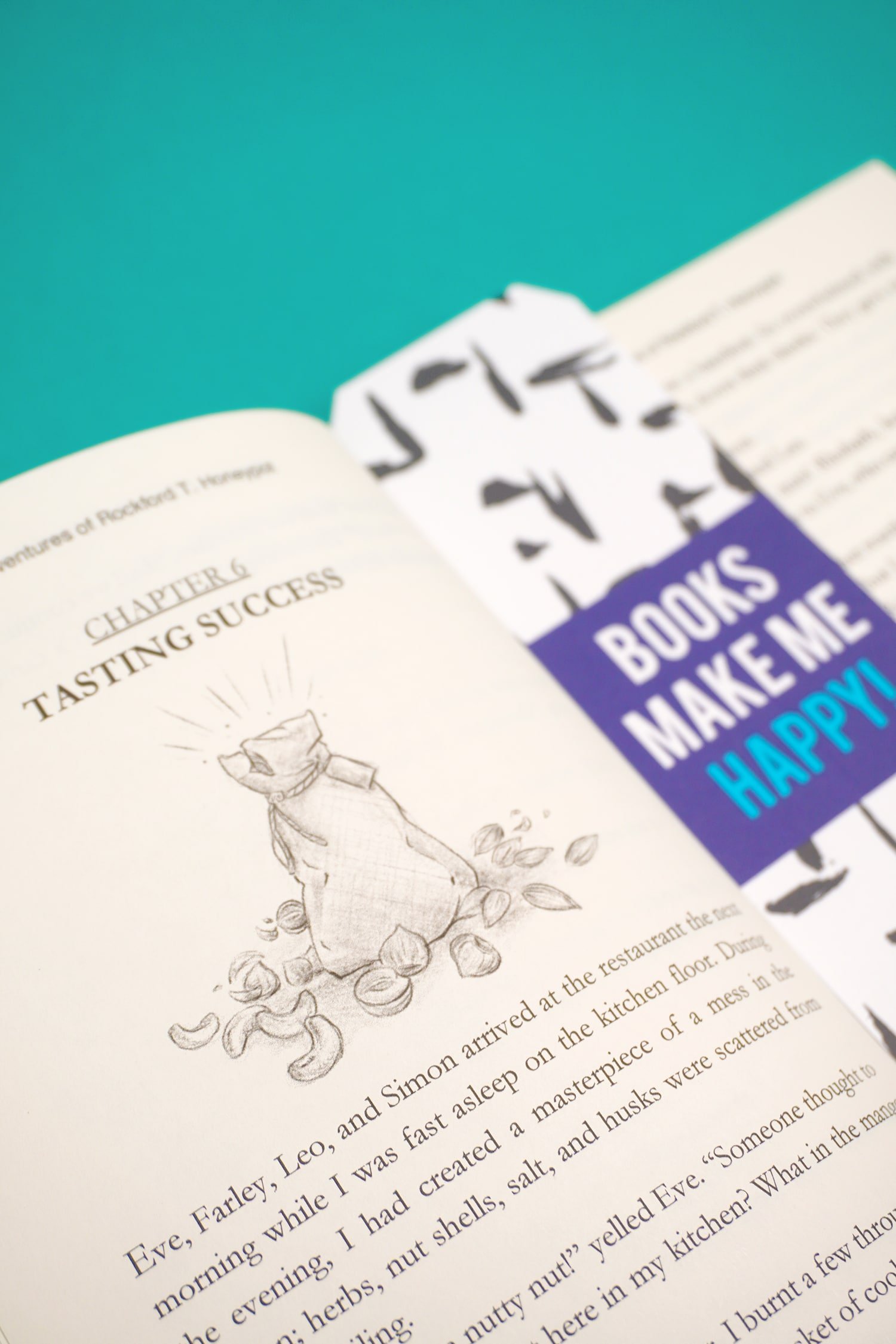 (Not to mention that it's always fun to discover a character with the same name as you! Simon thought that was pretty fun!)
We'd love to hear which books you're planning on reading this summer (and all year long!) – leave us a comment with your recommendations!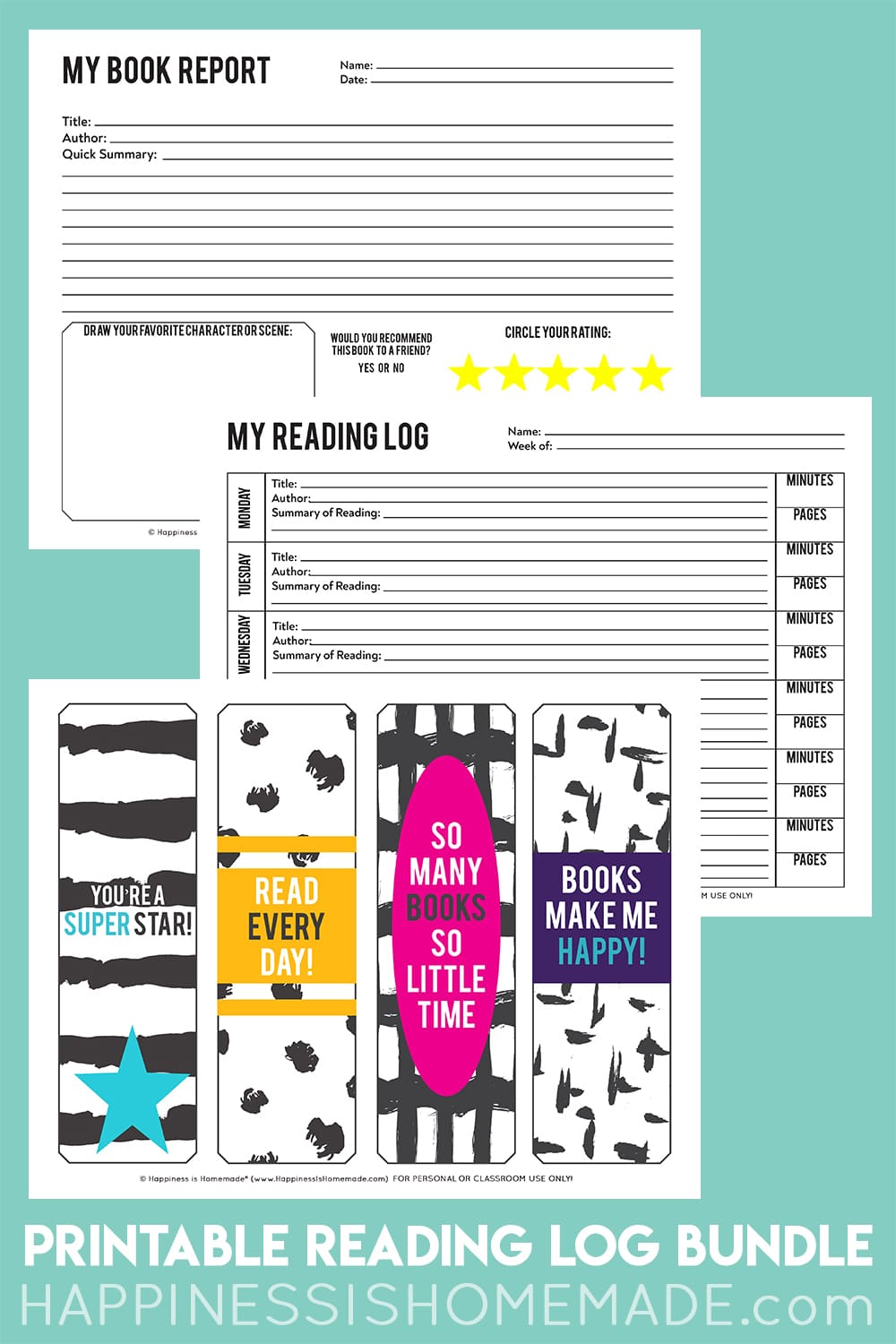 To download the printable reading log, book report, and bookmarks, enter your name and email into the form below and click the "Get It Now!" button!

You May Also Like: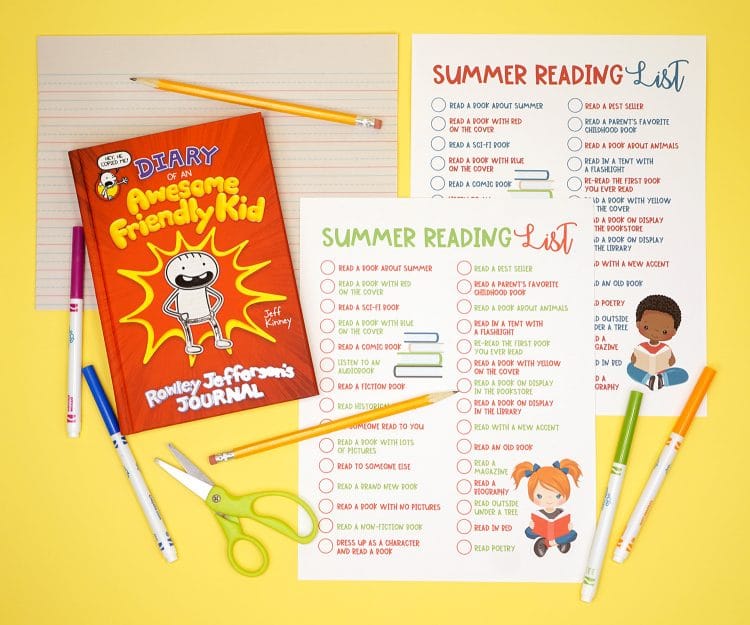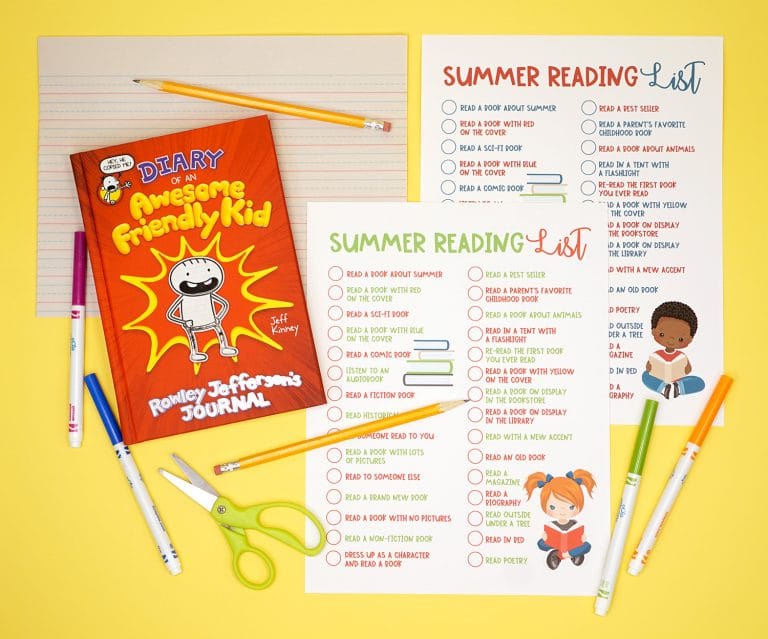 Printable Summer Reading Challenge List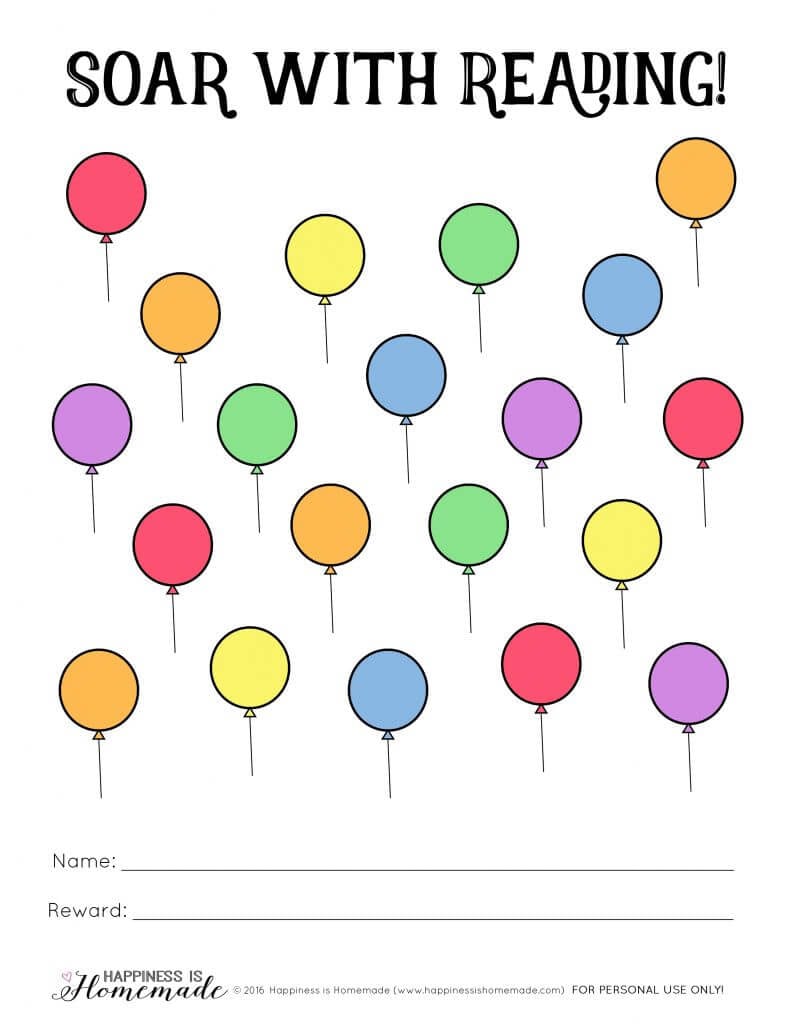 Printable Reading Rewards Chart
Don't Forget to Pin This Reading Log and Book Report Pack for Later!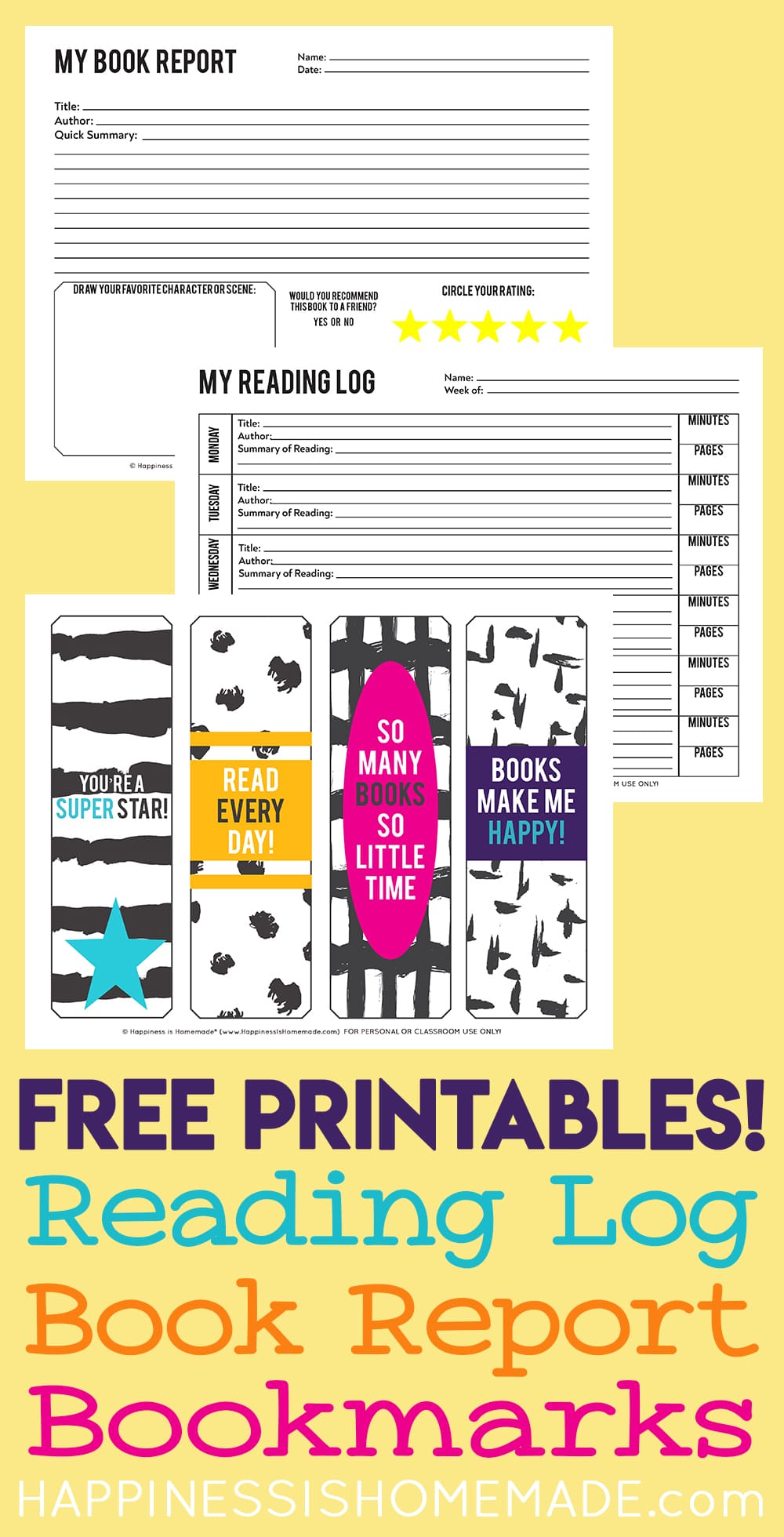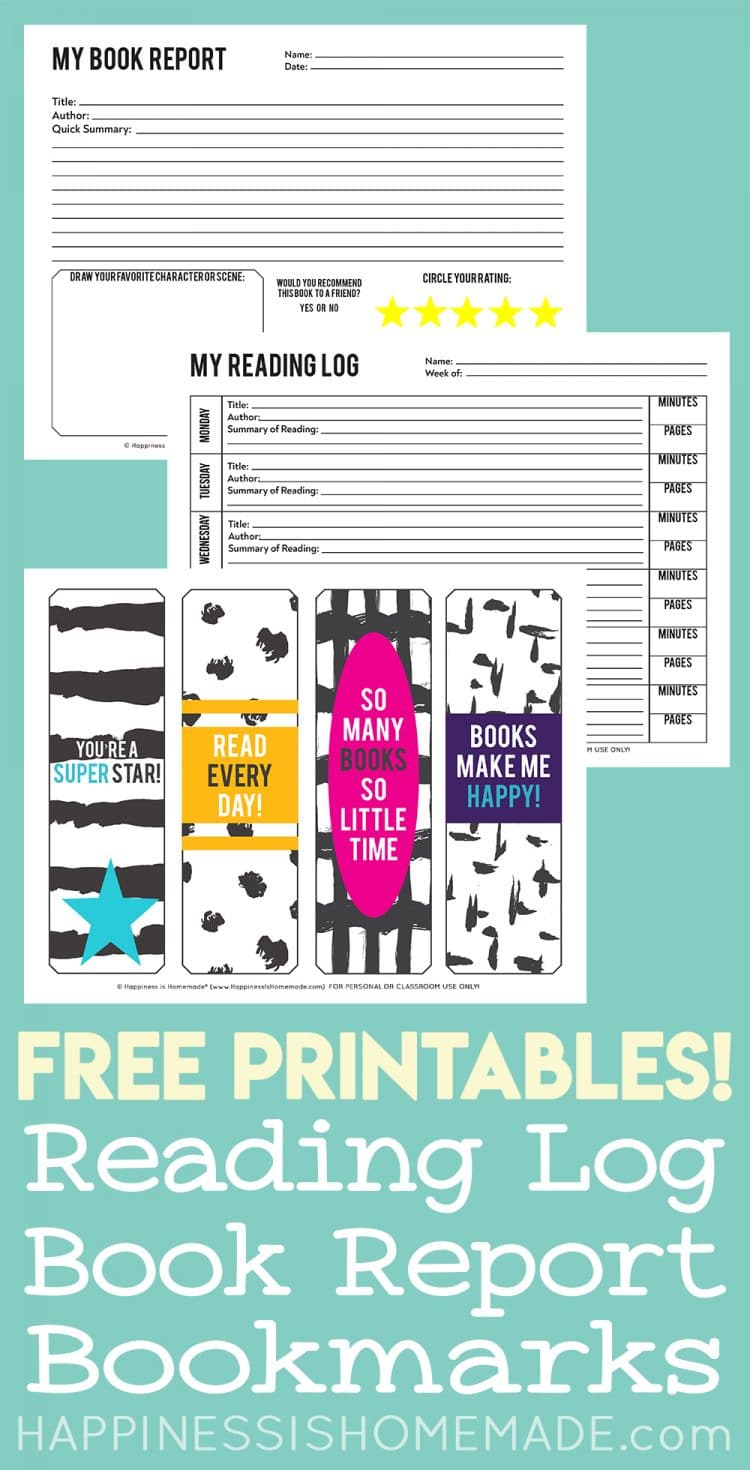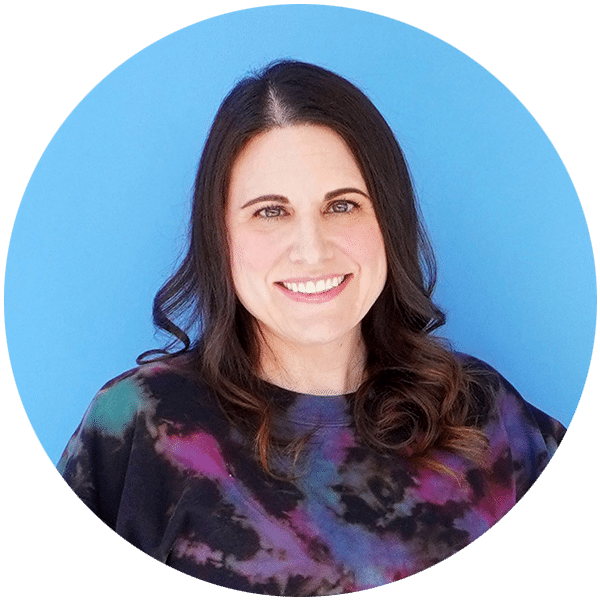 Heidi Kundin has captivated the hearts of millions with her colorful and inspiring approach to crafting, celebrations, and family fun. With over 15 years of experience, Heidi's website has become a must-visit destination for those seeking quick and easy creative ideas and last-minute solutions. Her warm personality shines through her posts, inviting readers to join her on a creative journey that's fun, rewarding, and achievable.