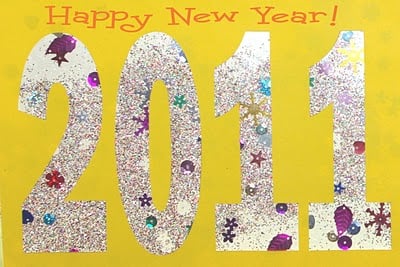 What a perfect way to bring some sunlight and sparkle into the new year! I saw this posted over at Funny Days With Mommy & Maddie this morning, and I immediately knew that this would be a huge hit with the boys (thanks Amanda!).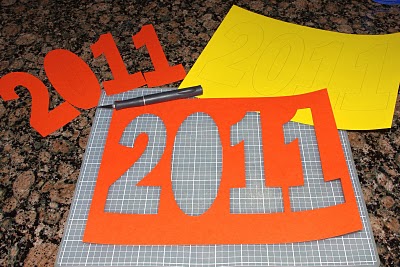 I started by printing "2011" onto a piece of colored cardstock and cutting out the shapes with my Xacto knife. Be sure to save the center of the 0 for reassembly later. If you don't want to waste time choosing a font and sizing it, I made a template that you can download and print HERE.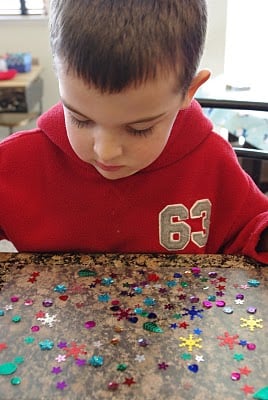 I gave each boy a piece of Contac paper, and they meticulously covered it with sparkly sequins and confetti.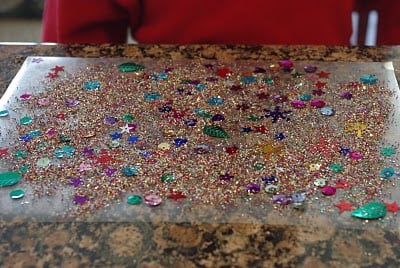 top it off with a sprinkling of glitter…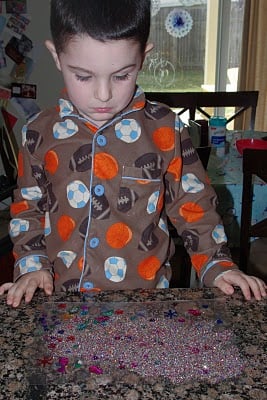 …or, if you're like this guy, a rather generous pile of glitter!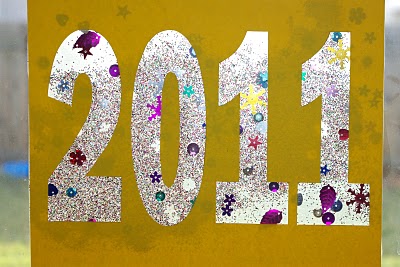 You can attach the sparkled Contac paper directly to your cutout cardstock, but since we ended up with soooo much glitter I opted to sandwich the sparkles between two sheets of Contac paper. I then attached it to the back of the cardstock with double stick tape and used the tape to reattch the center of the zero.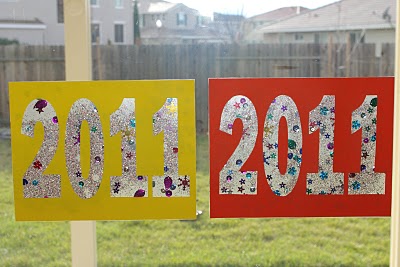 Easy peasy New Years decorations! Happy 2011!