Spread Joy with Painted Rocks
This post and its photos may contain affiliate links. As an Amazon associate I earn from qualifying purchases. If you make a purchase through these links, I may receive a small commission at no extra cost to you!
Spread joy throughout your community with painted rocks!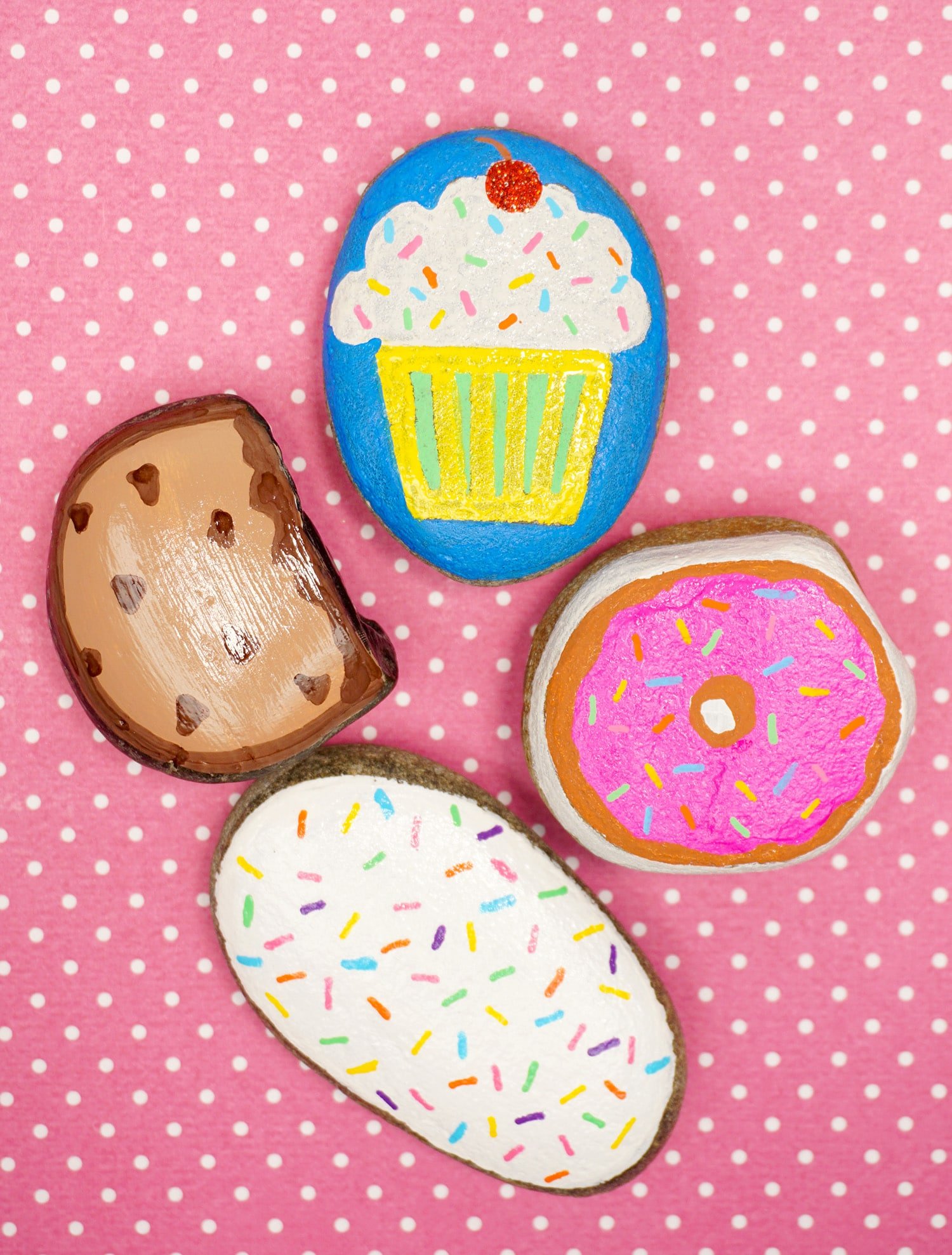 This post may contain affiliate links. I will receive a small commission from these sales at no additional cost to you!
Painted rocks have been all the rage over the past few years, and for good reason. Painting, much like coloring, is a calming and relaxing activity that can reduce stress and increase happiness. Rock painting, especially on a small scale like these rocks, also increases focus, so it's a great project for kids.
Painted rocks have been popping up all over the place from parks to schools to libraries and parking lots – they're everywhere! Painted rock communities are incredibly popular and gaining even more momentum by the minute. The premise is simple – paint a rock (usually with a cute decoration or inspirational saying), hide the rock in a public location, and wait for someone to find it! The finder can keep the rock or re-hide it as desired. Many of these communities have their own hashtags and Facebook groups so you can track the journey of the rock over time. It's really cool!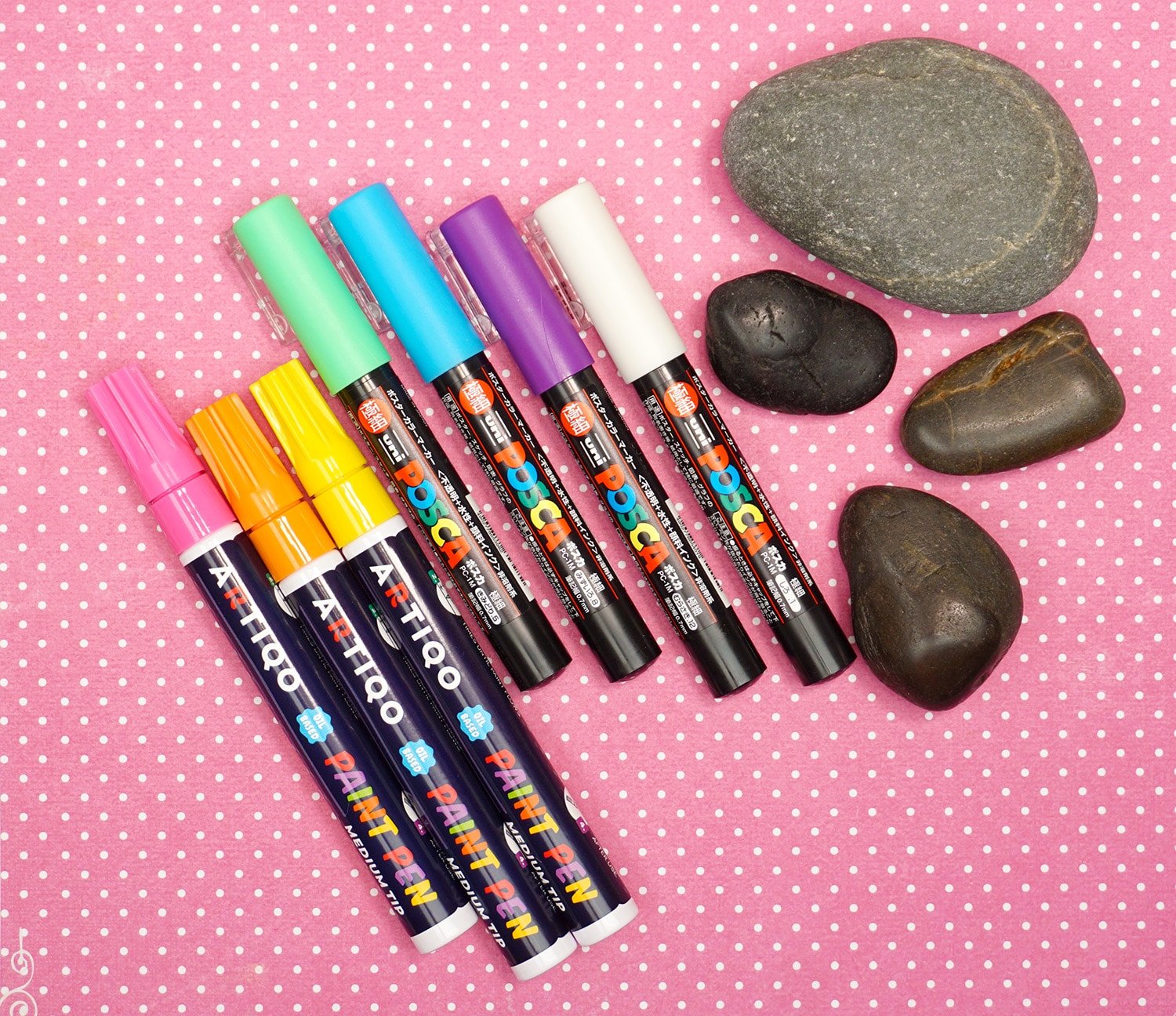 To get started, all you'll need are some rocks and paint. Any reasonable sized rock and type of paint will work, though you may also need to use a sealer if the paint is not weatherproof.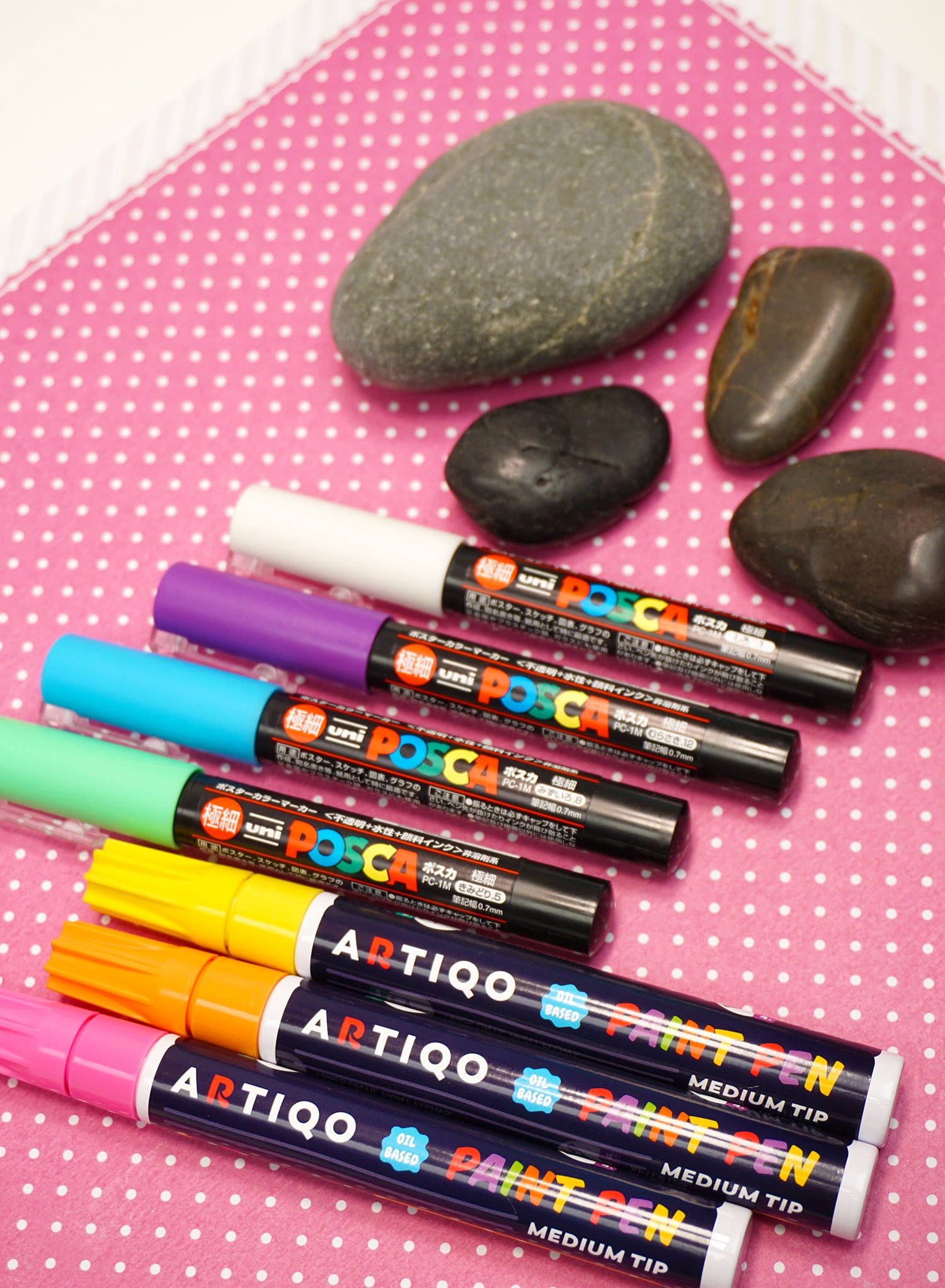 Instead of using traditional paint and paintbrush, I prefer to use paint markers when I'm painting rocks because they give me a better sense of control and the ability to easily add fine details. My favorite brands are ARTIQO Medium Tip Markers and Posca Extra-Fine Paint Pens.
Simply paint or draw your designs on to the rock and add any extra embellishments as desired. Today is my birthday, so I decided to decorate my rocks with cupcakes, donuts, and sprinkles! I added a touch of glitter to my cupcake, but there are tons of other extra add-ons that you might want to use – glitter, googly eyes, buttons, stickers, yarn, etc. – get creative and let your imagination run wild!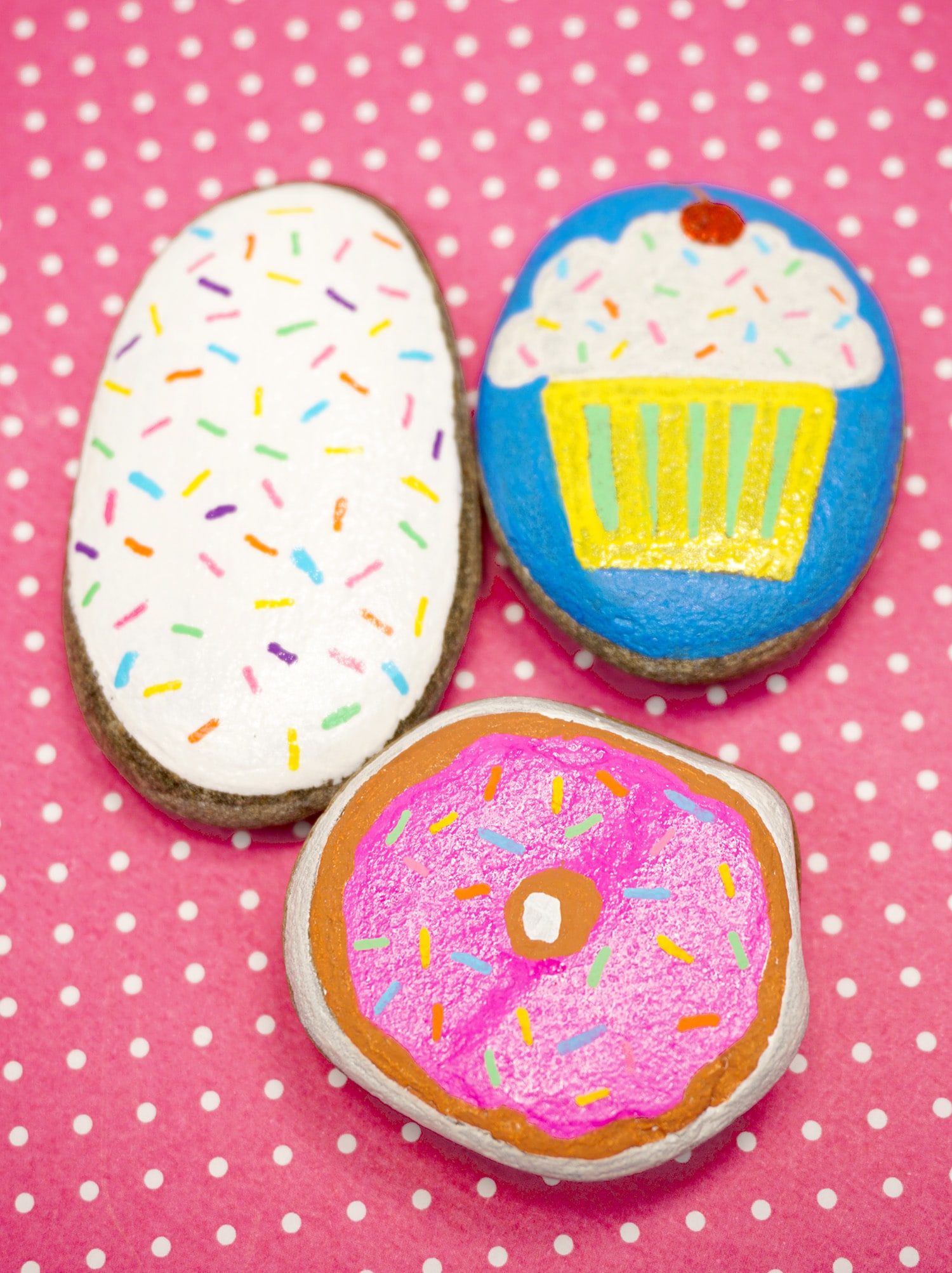 Add your painted rock community's hashtag to the back side of the rock, and hide it in a public location for the lucky finder. Our local community has seen lots of rocks pop up at area parks, but it's also quite common to find them in the landscaping of parking lots and office buildings (we found one at the orthodontist!). Walking and hiking trails, ball fields, bike paths, and churches are also all popular locations.
Bring a smile to someone's face by becoming part of your local painted rock community! Search Facebook Here to see if you can find a group in your area!
For even more fun painted rock ideas, be sure to check out these Craft Lightning ideas – awesome DIYs that can be created in 15 minutes or less!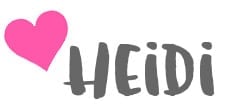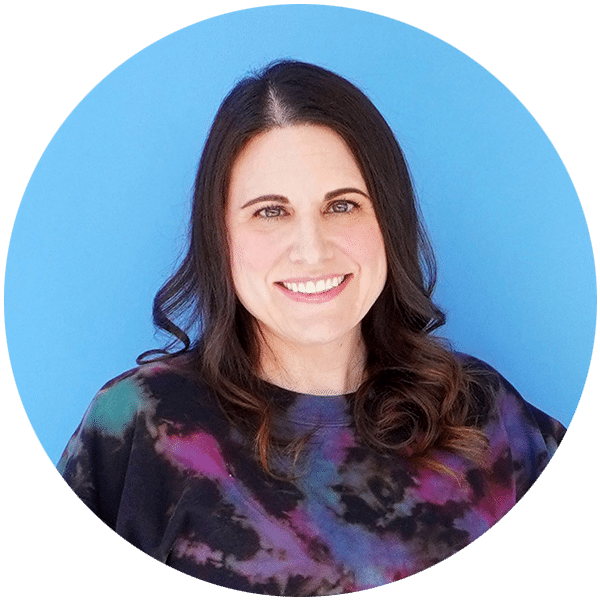 Heidi Kundin has captivated the hearts of millions with her colorful and inspiring approach to crafting, celebrations, and family fun. With over 15 years of experience, Heidi's website has become a must-visit destination for those seeking quick and easy creative ideas and last-minute solutions. Her warm personality shines through her posts, inviting readers to join her on a creative journey that's fun, rewarding, and achievable.