Road Trip Bingo Game – Free Printable
This post and its photos may contain affiliate links. As an Amazon associate I earn from qualifying purchases. If you make a purchase through these links, I may receive a small commission at no extra cost to you!
Going on a road trip? Use our free printable road trip bingo game cards to keep everyone busy during the long drive! Fun for all ages!
Free Printable Road Trip Bingo Cards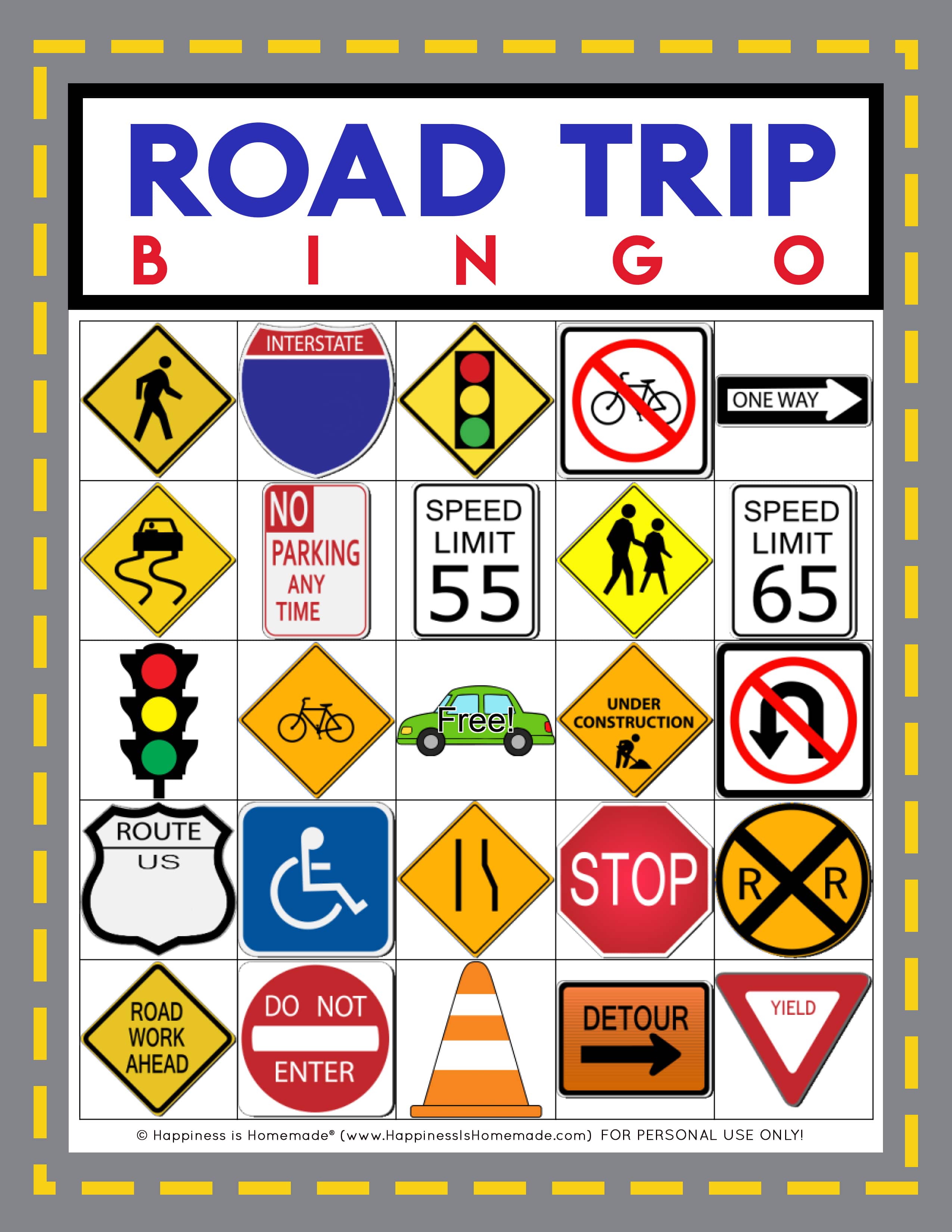 This post may contain affiliate links. I will receive a small commission from these sales at no additional cost to you!
Is your family headed out on an epic road trip this year? Keep everyone entertained and having fun on the road with this awesome Road Trip Bingo game! Free printable bingo game cards are fun for the whole family!
Road Trip Bingo Printables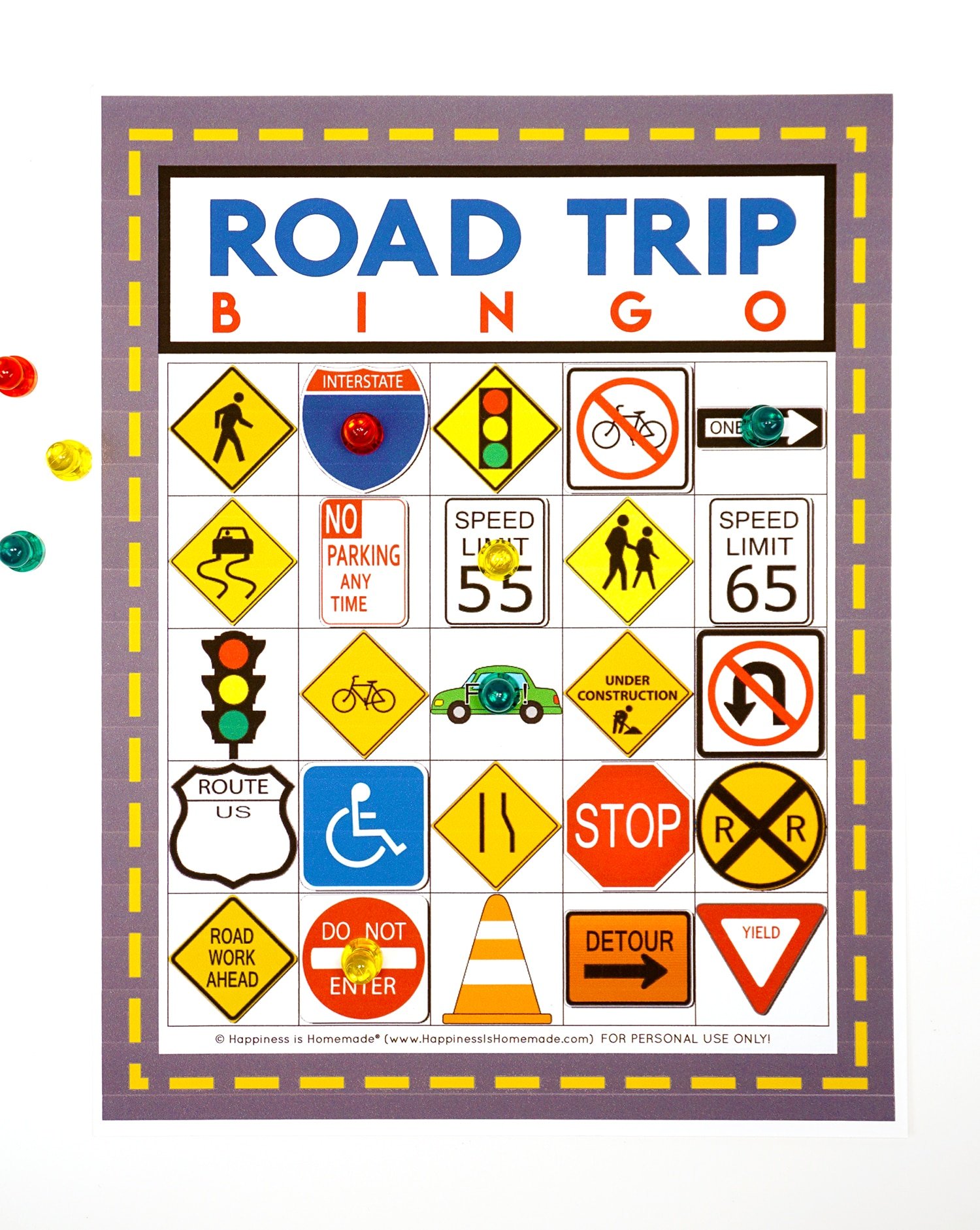 Games are one of the most entertaining ways to pass the time on a long road trip, and this fun bingo game is simple enough that everyone from preschoolers to adults can join in on the fun!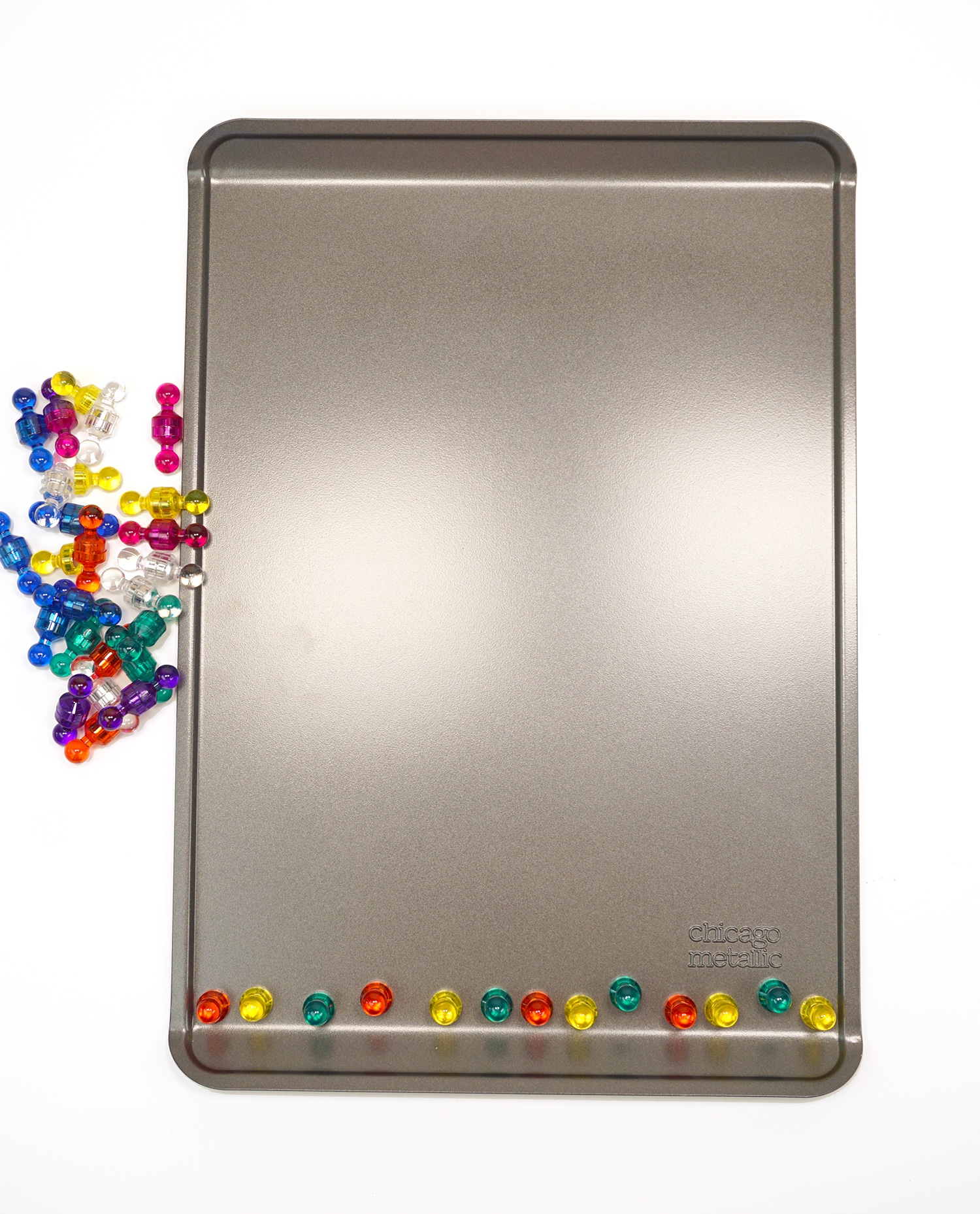 One of my favorite ways to use these games in the car is with a magnet board (or cookie sheet) and a set of magnets as markers. This helps to ensure that the pieces don't move around and stay in place during the entire ride. These push pin magnets are extra strong, so this game isn't going anywhere, even if the road gets rough or windy!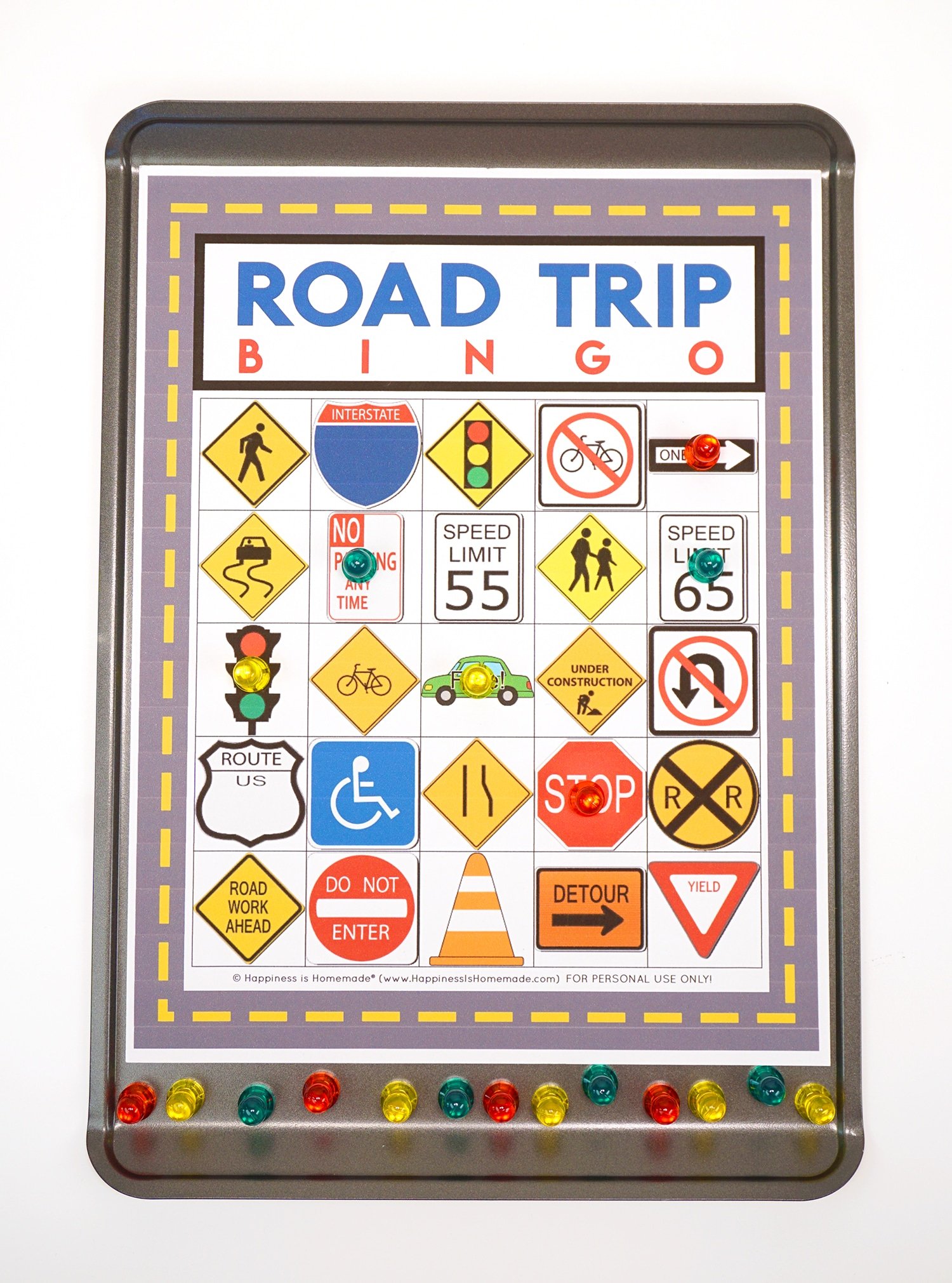 Such a smart idea, right?
This printable road trip bingo set contains eight different cards, which should be more than enough for everyone in the car to have their own game board.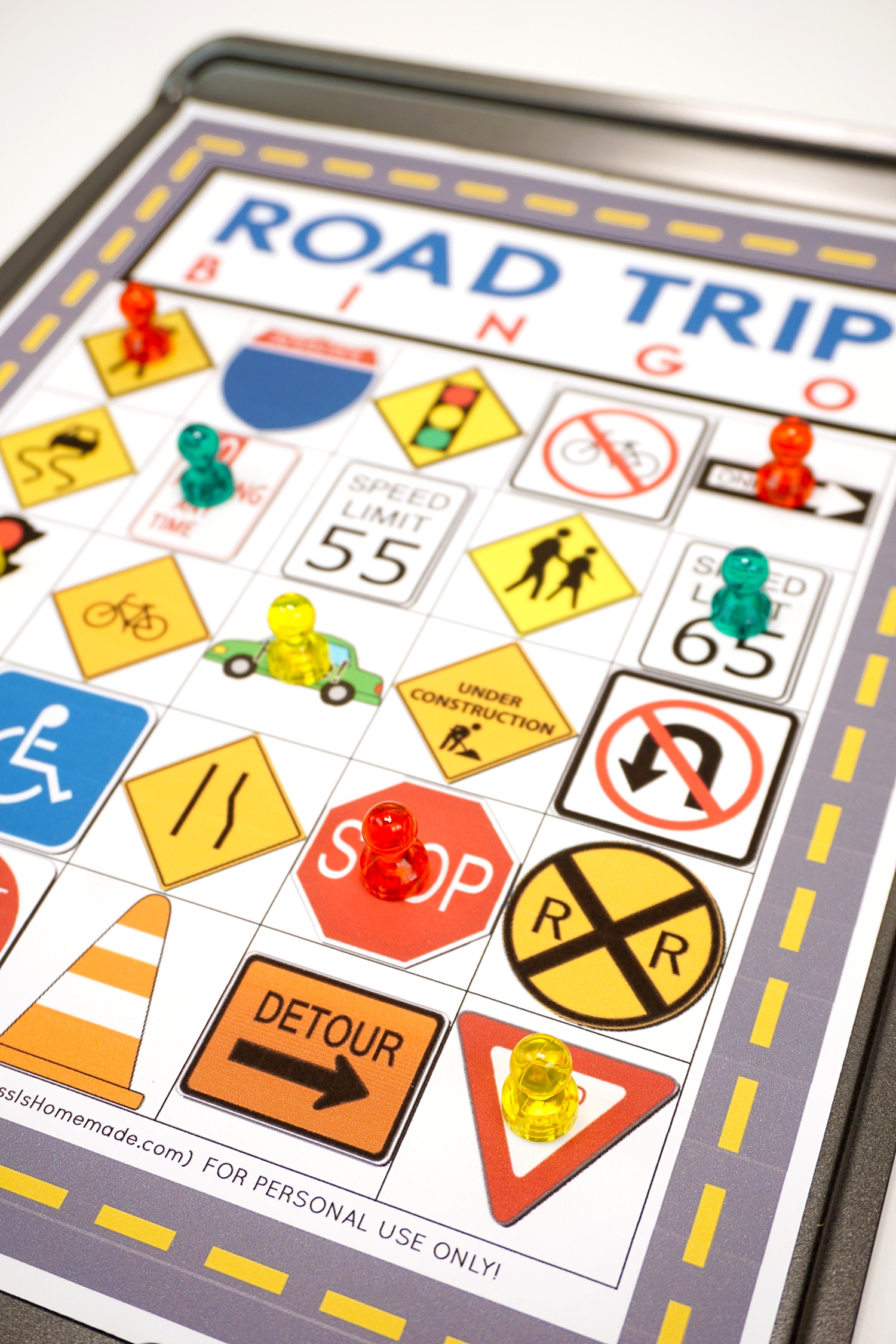 How to Play Bingo:
Print out a bingo card for each player and give each player one set of markers.
There are two different ways you may choose to play the road trip version of this game and have players "claim" bingo spaces: Option 1) All players who see a single bingo item (road sign, etc.) during the drive can call out the item and mark the space on their game board. Option 2) Only the first player to shout out a bingo item can claim it and mark their game board. Note: Option 1 generally works best with short road trips; Option 2 is ideal for longer drives.
Cover the corresponding image on the bingo card with a marker (magnets are my favorite markers for road trips, but M&Ms, Jellybeans, and Cheerios all make great markers, too!).
To win a round of Classic Bingo, a player must cover 5 spaces in a row either horizontally, vertically, or diagonally, and shout out "BINGO!" before any of the other players.
To win a round of Blackout Bingo, a player must cover all 25 spaces on their game board and shout out "BINGO!" before any of the other players.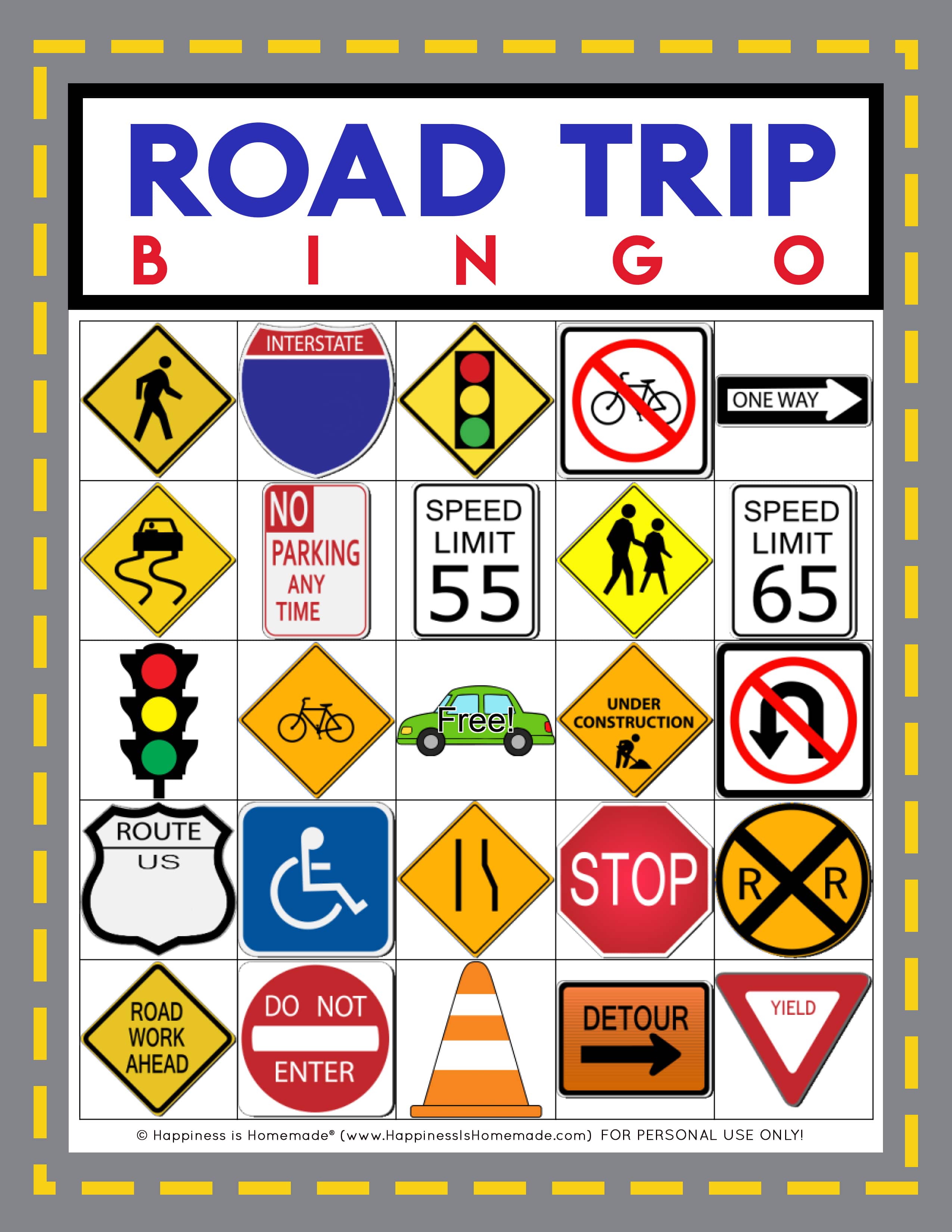 For instant access to download and print the bingo game, simply enter your name and email into the box below and then click the "Get It Now!" button!
Road Trip Bingo Prizes:
Check out these super awesome travel games and activities that would make fantastic prizes for the winner of Road Trip Bingo!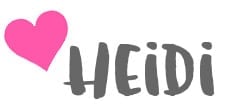 You May Also Like: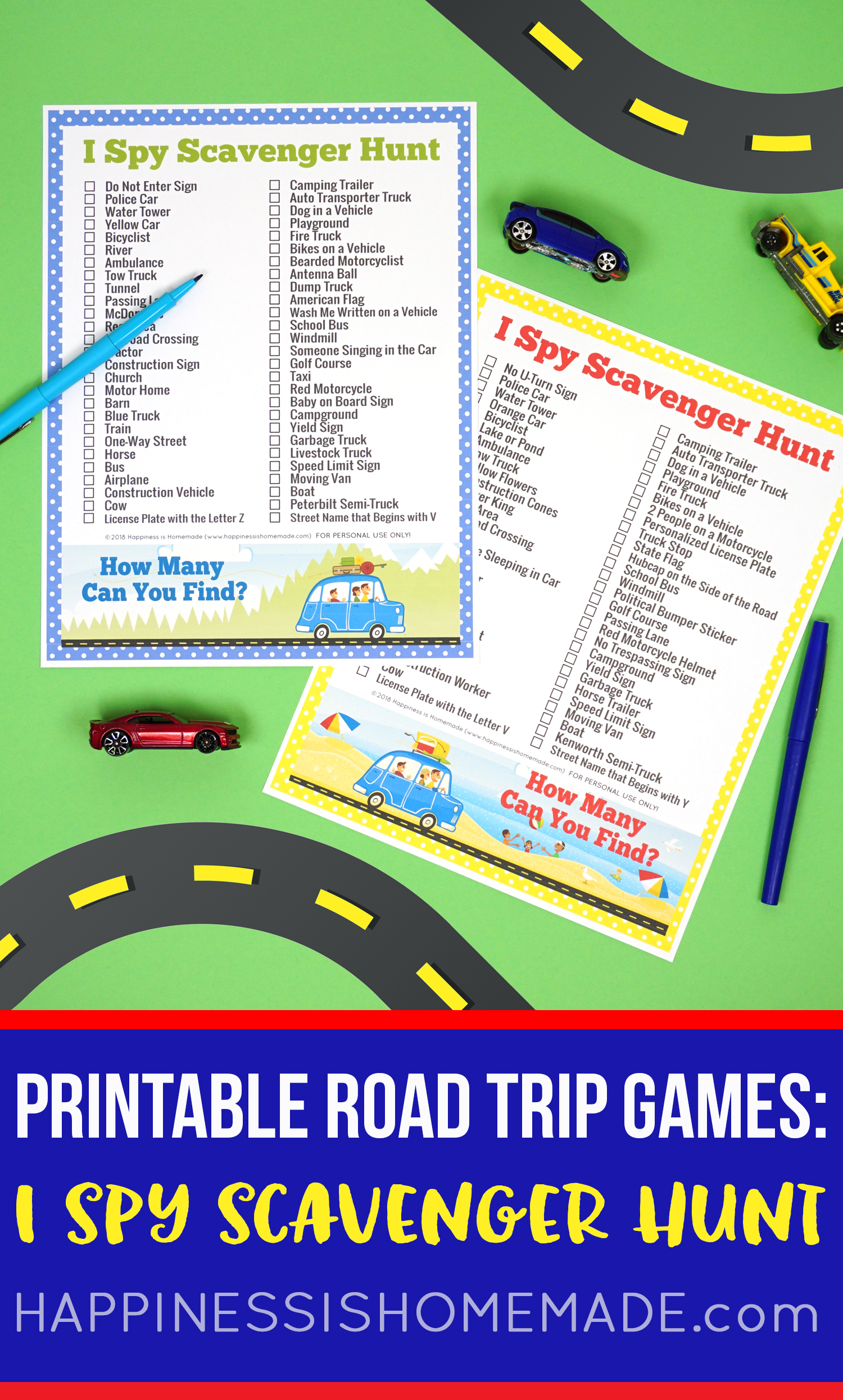 Road Trip I Spy Scavenger Hunt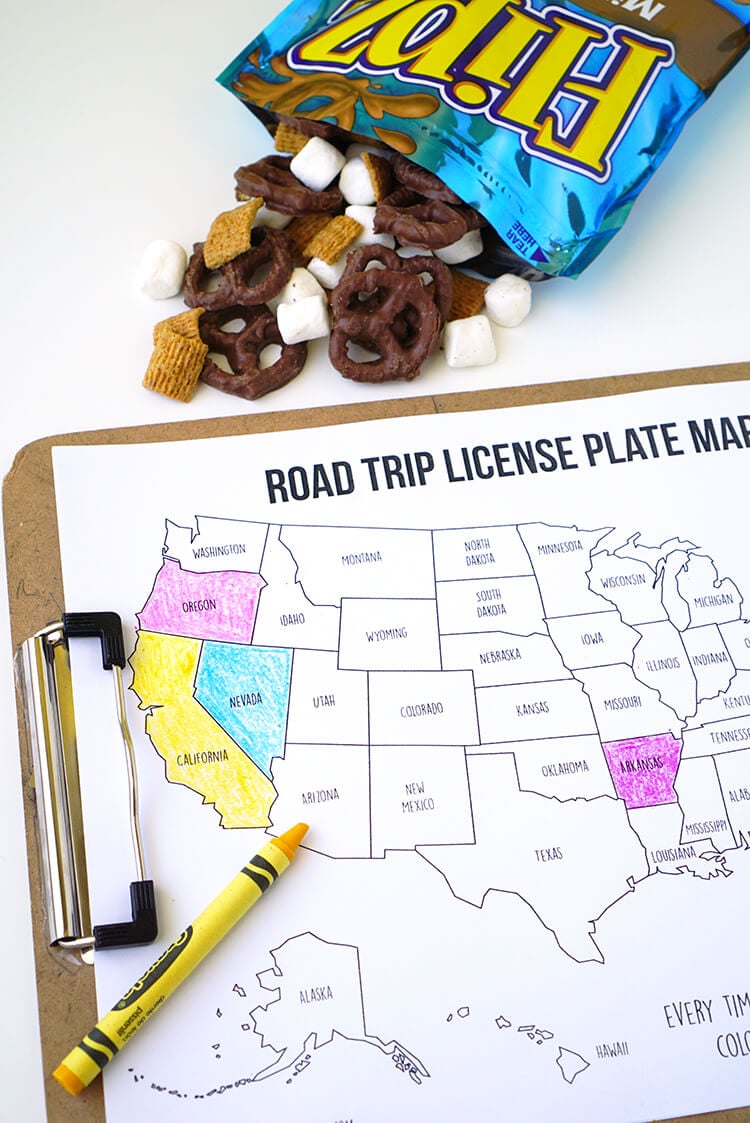 Printable License Plate Game Coloring Map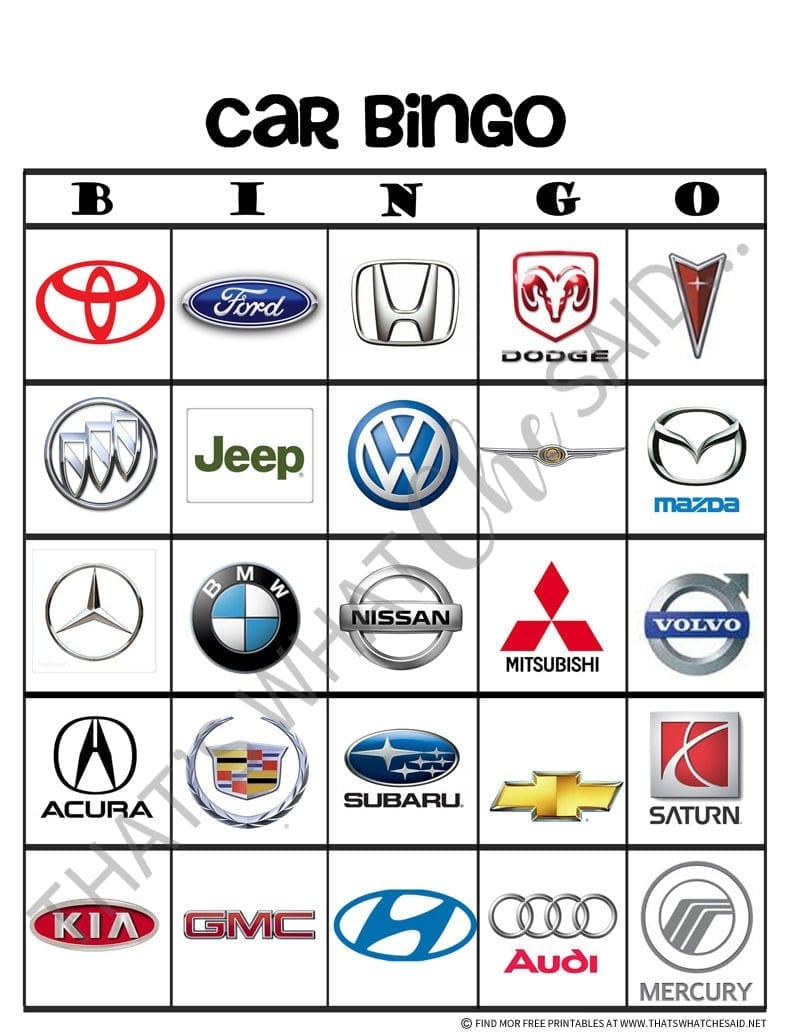 Car Bingo from That's What Che Said
Pin this Printable Road Trip Game for Later!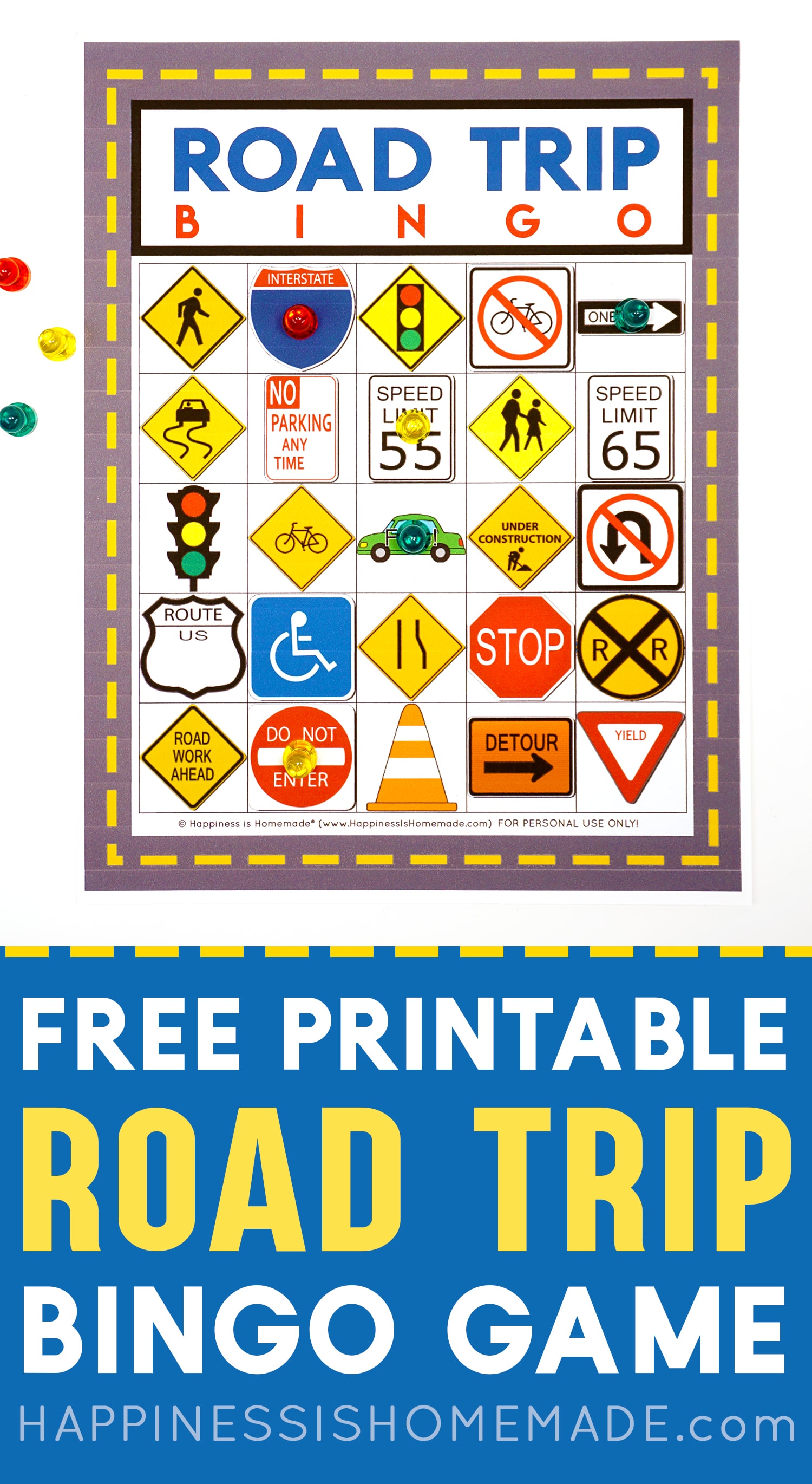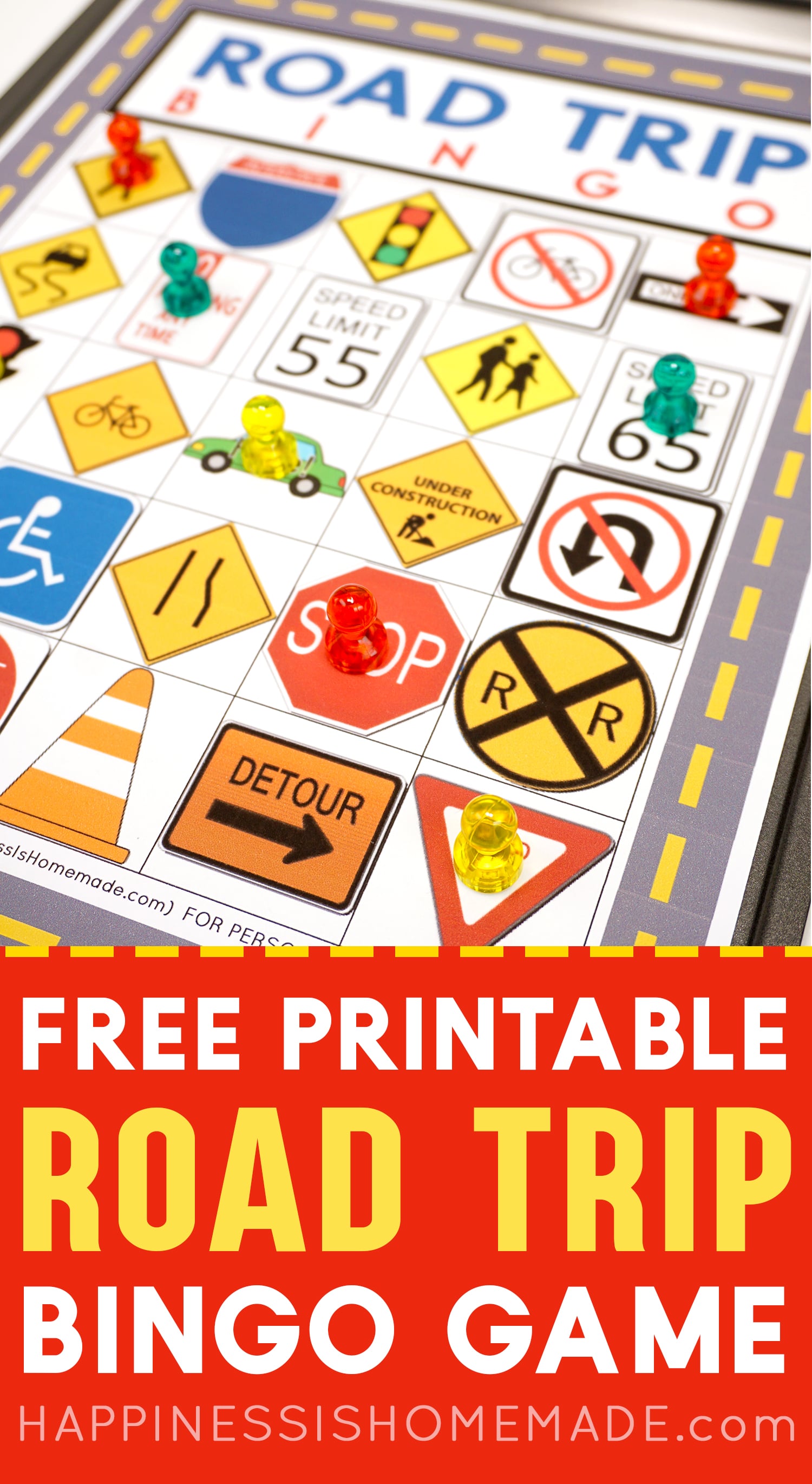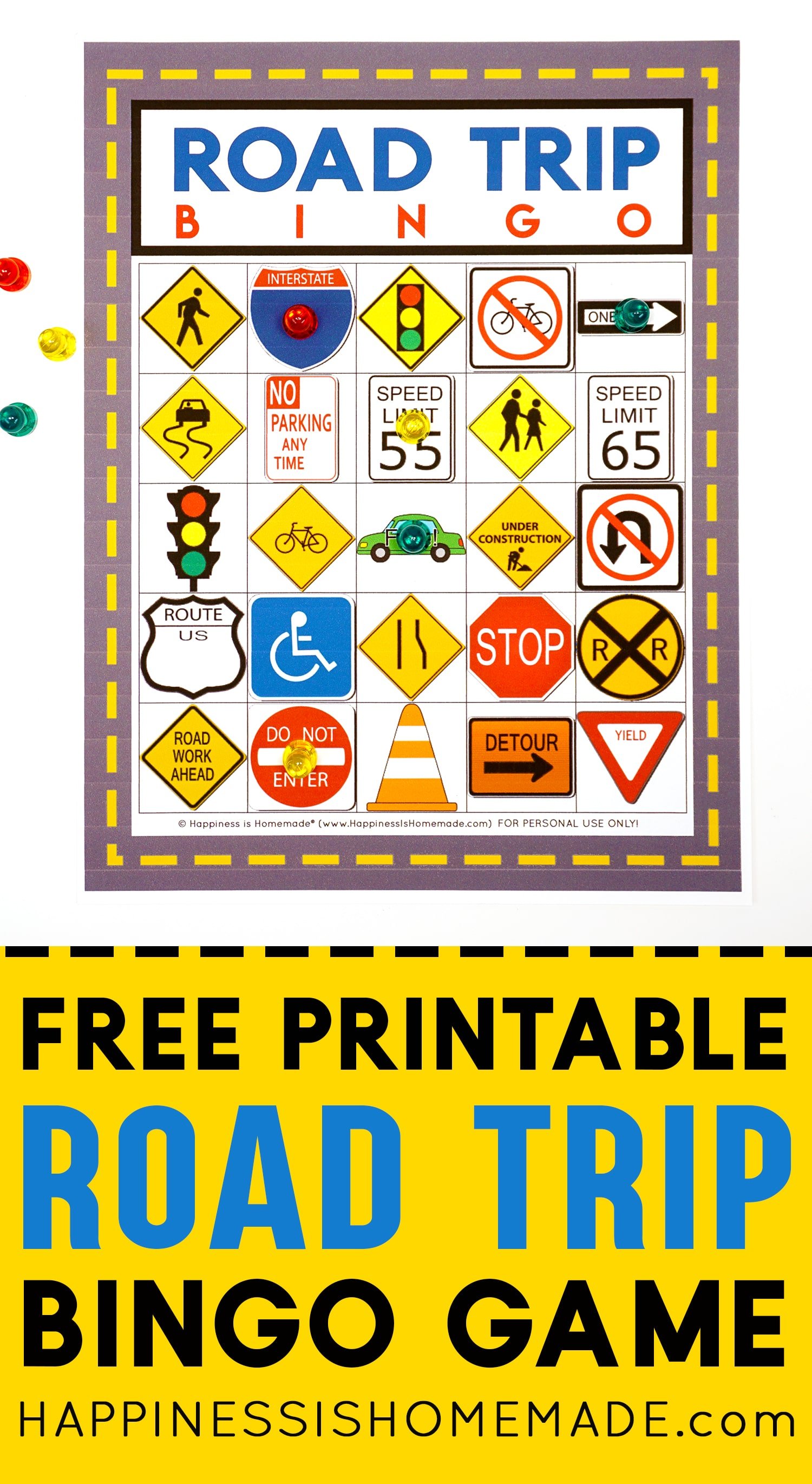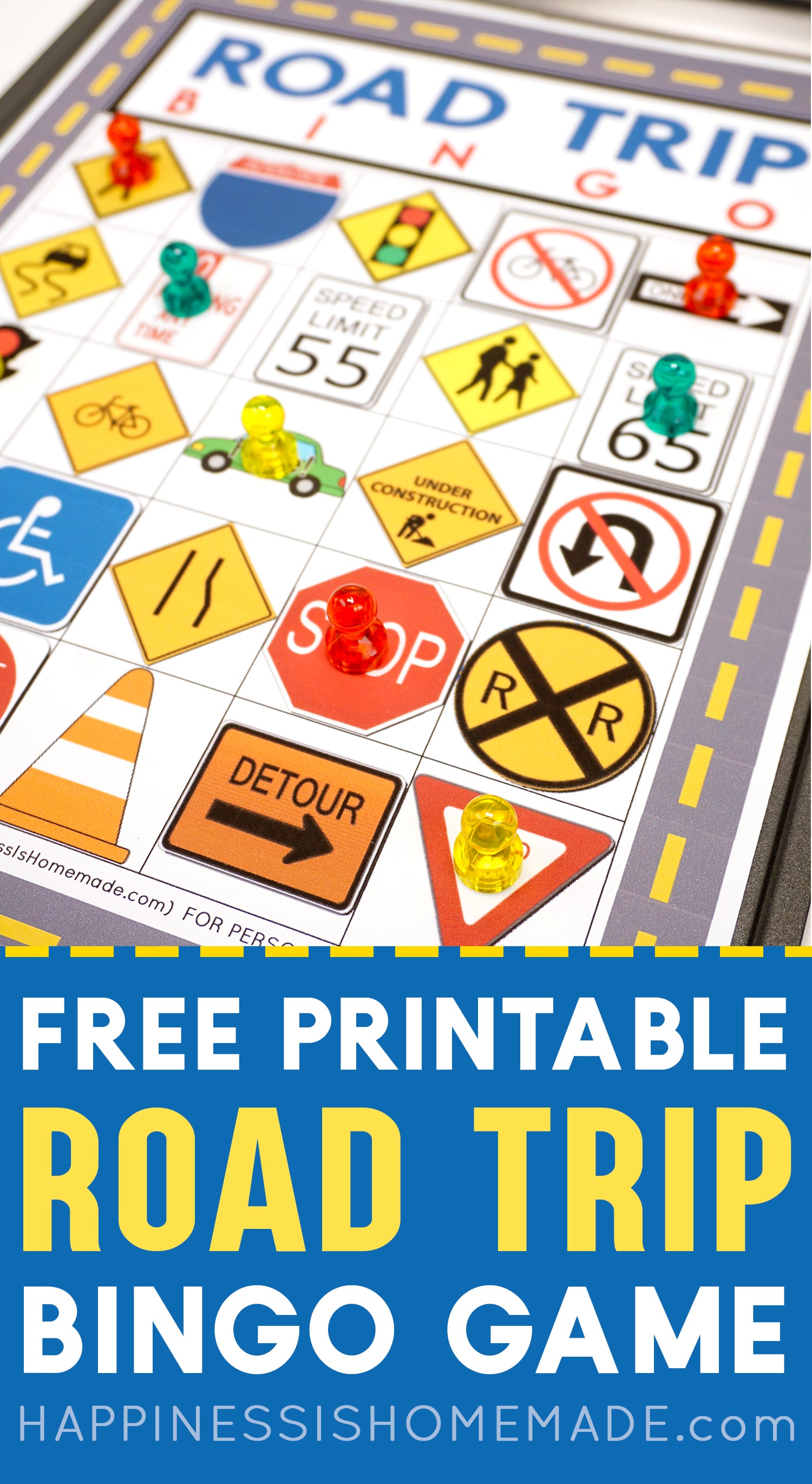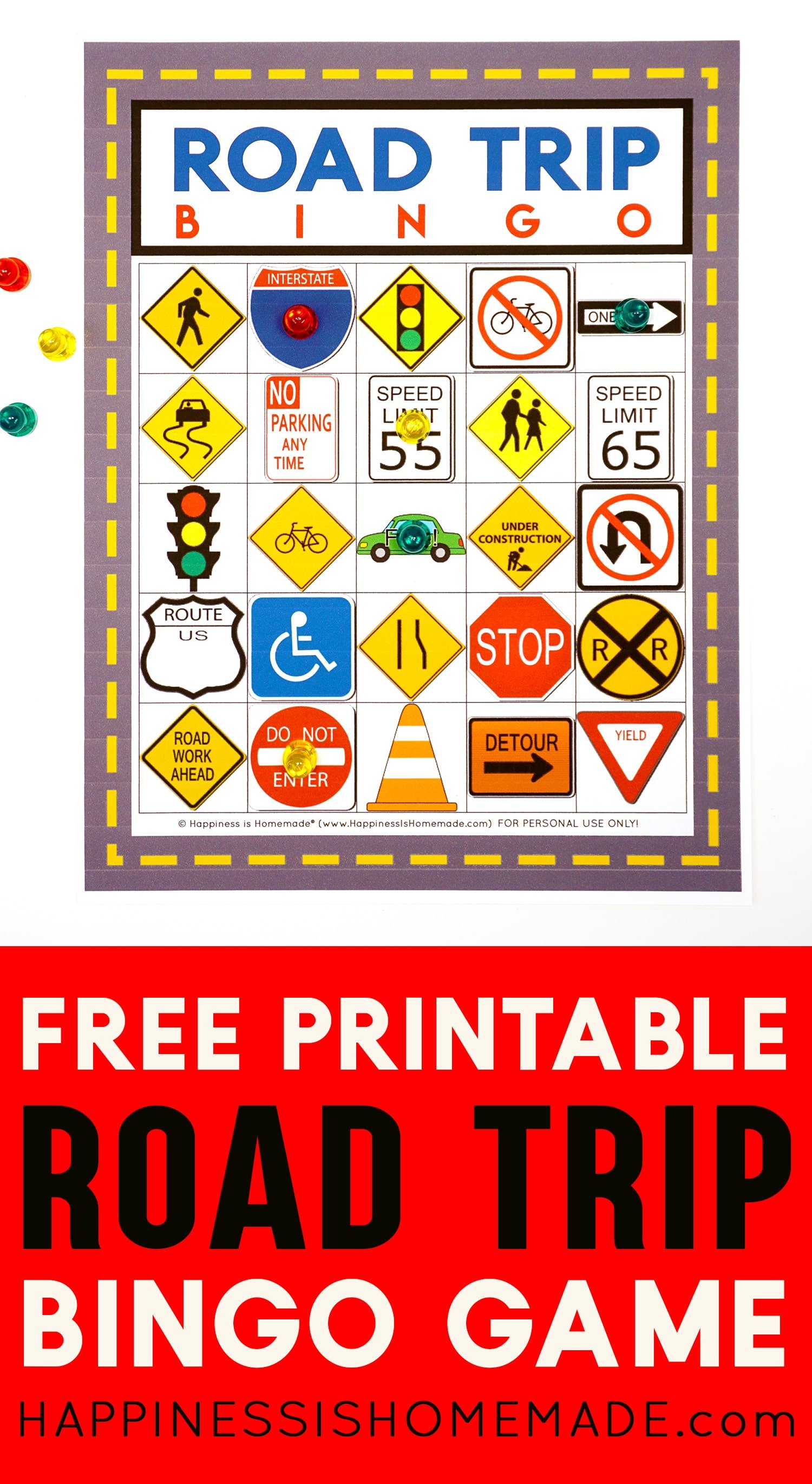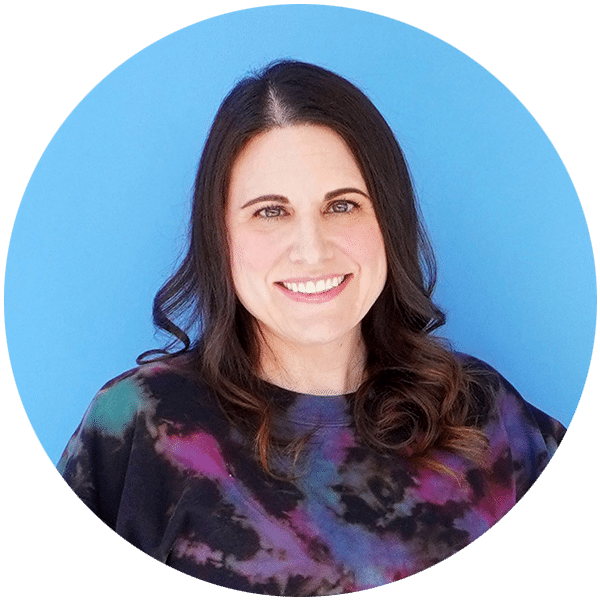 Heidi Kundin has captivated the hearts of millions with her colorful and inspiring approach to crafting, celebrations, and family fun. With over 15 years of experience, Heidi's website has become a must-visit destination for those seeking quick and easy creative ideas and last-minute solutions. Her warm personality shines through her posts, inviting readers to join her on a creative journey that's fun, rewarding, and achievable.