Road Trip Games: I Spy Scavenger Hunt
This post and its photos may contain affiliate links. As an Amazon associate I earn from qualifying purchases. If you make a purchase through these links, I may receive a small commission at no extra cost to you!
Looking for fun Road Trip Games to keep your family entertained in the car? This printable I Spy Scavenger Hunt Road Trip Game is a blast for all ages! Two different versions – perfect for family competitions or use one for each leg of the trip!
This post may contain affiliate links. I will receive a small commission from these sales at no additional cost to you!
Turn your road trip into the ultimate scavenger hunt with this fun and free printable road trip game! The key to taking a successful road trip with kids is to keep them entertained and occupied during the long drive. Printable road trip games are one of the greatest (and most inexpensive!) ways to keep kids busy on a road trip, and our printable I Spy Scavenger Hunt road trip game will keep their attention for hours as they search for everything from blue trucks to horse trailers, yellow flowers, and even someone singing in their car!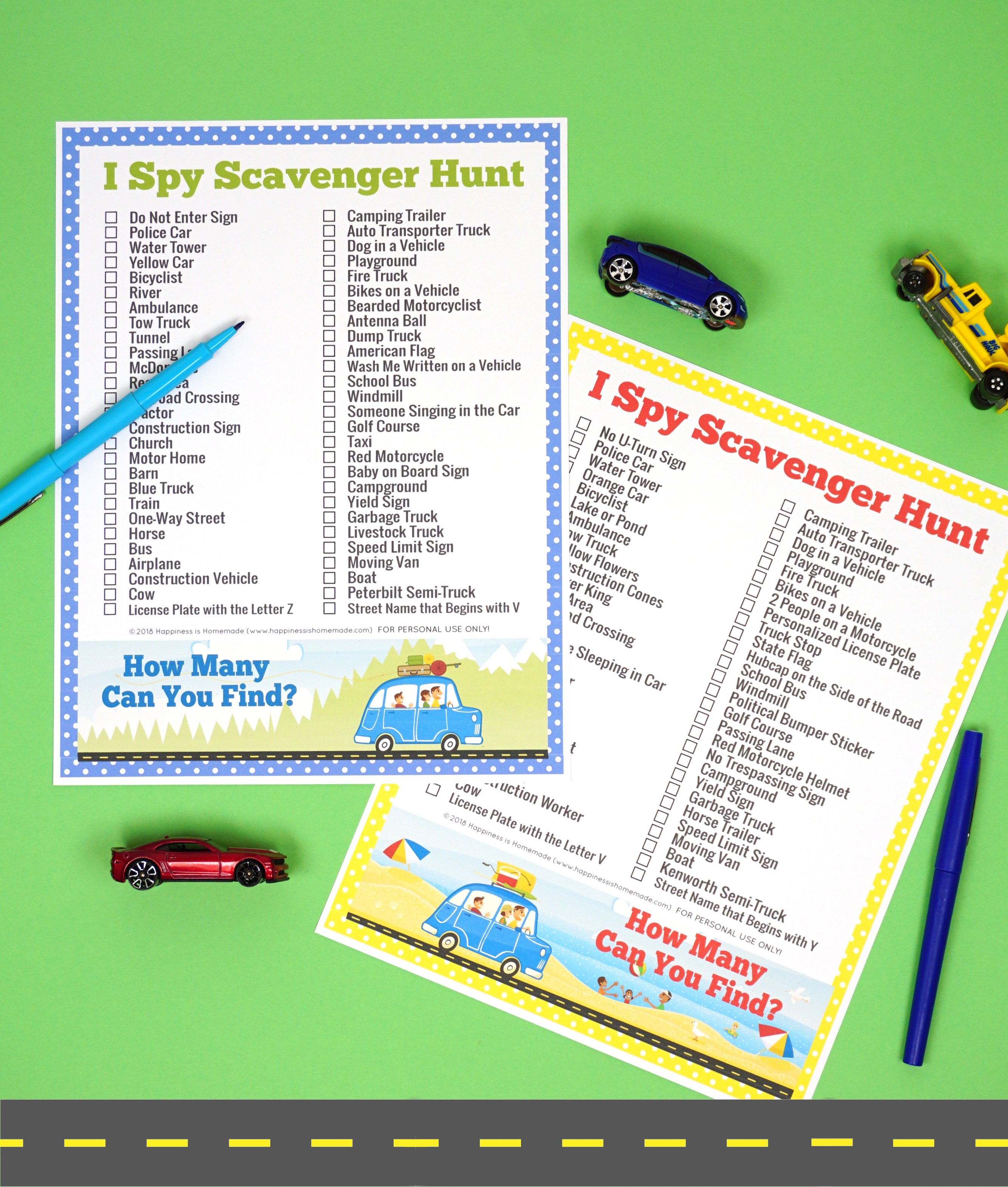 We've included two different versions of the I Spy scavenger hunt game – approximately half of the list of the words repeat in both versions, and half are unique words for that particular page. Having two different but similar versions is perfect for family competition during the drive! We have a few rules that we use when playing Road Trip I Spy, but feel free to make up your own guidelines!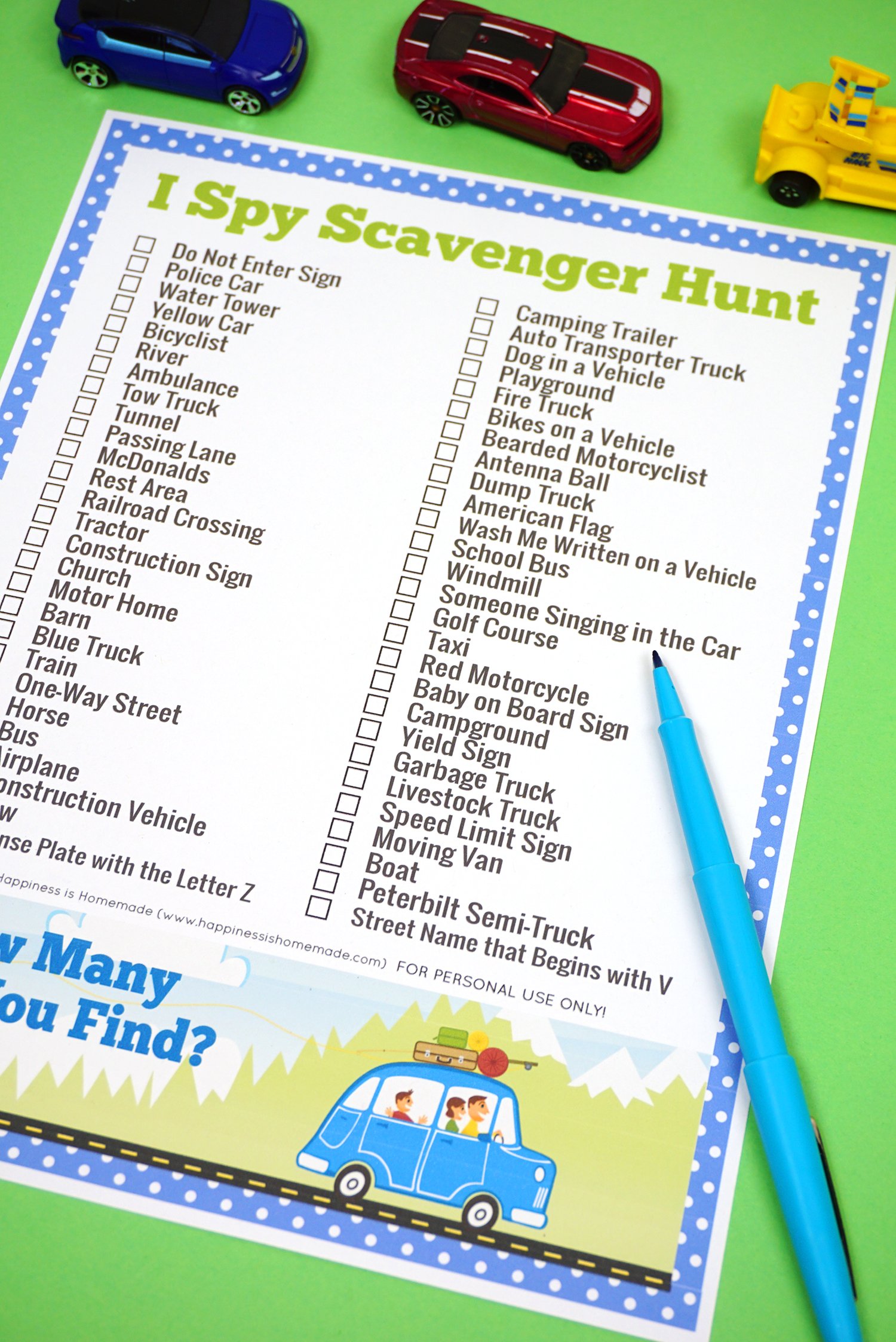 Our rule is this: if we spy something on our list, we have to call it out before crossing it off. Sometimes everyone in the car will spy a truck stop or a livestock hauler at the same time, but only the first person to shout it out is able to cross it off of their sheet. This makes the game last longer for longer road trips, but you can easily adjust the rules to fit the length of your drive.
---
Get the I Spy Scavenger Hunt Here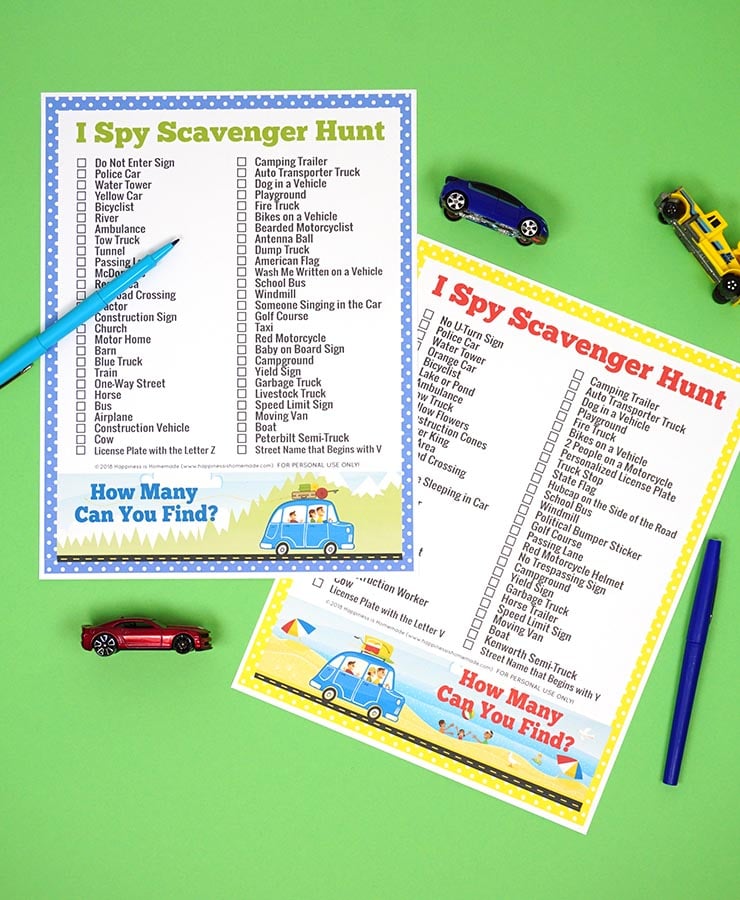 To get the Road Trip I Spy Scavenger Hunt, enter your name and email address into the form below and click the "GET IT NOW" button!
Files are for PERSONAL USE ONLY!
Can't find the download form? Having issues with the file? Check out our Digital Downloads FAQ page for answers to the most common troubleshooting questions!
Please note that during times of heavy website traffic, download forms may take a little longer to load than the rest of the page. Please allow up to 1-2 minutes for everything to load completely.
---

Check Out These Other Travel Ideas!
Pin this Road Trip I Spy Game for Later!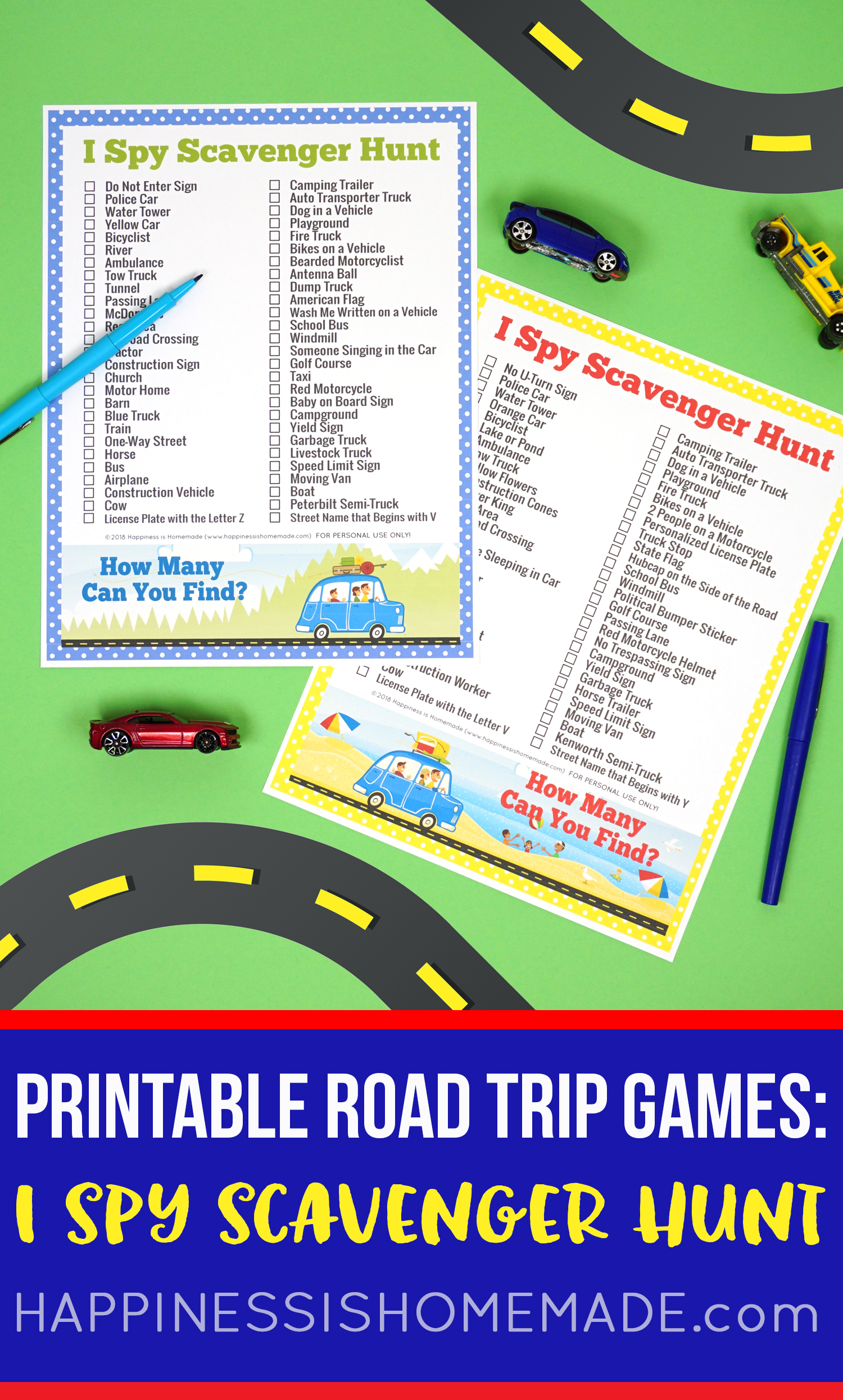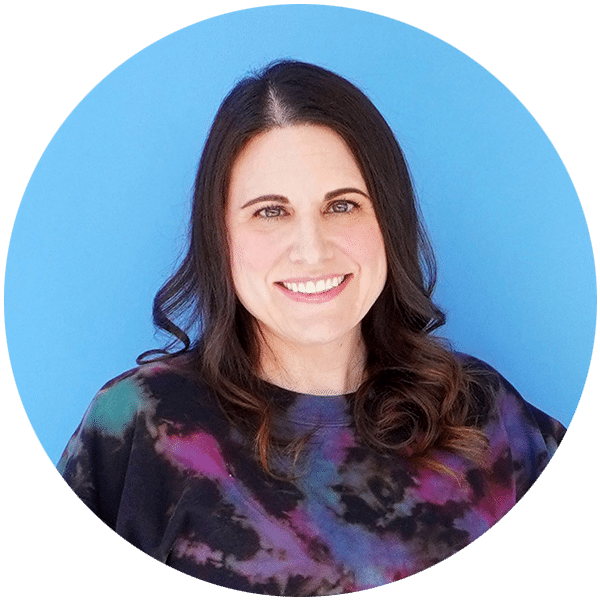 Heidi Kundin has captivated the hearts of millions with her colorful and inspiring approach to crafting, celebrations, and family fun. With over 15 years of experience, Heidi's website has become a must-visit destination for those seeking quick and easy creative ideas and last-minute solutions. Her warm personality shines through her posts, inviting readers to join her on a creative journey that's fun, rewarding, and achievable.