Vintage Soda Crate to Washi Tape Storage
This post and its photos may contain affiliate links. As an Amazon associate I earn from qualifying purchases. If you make a purchase through these links, I may receive a small commission at no extra cost to you!
This vintage Coca-Cola soda crate got a re-purposed upcycled makeover and was turned into a stylish washi tape storage shelf! Great craft room accessory!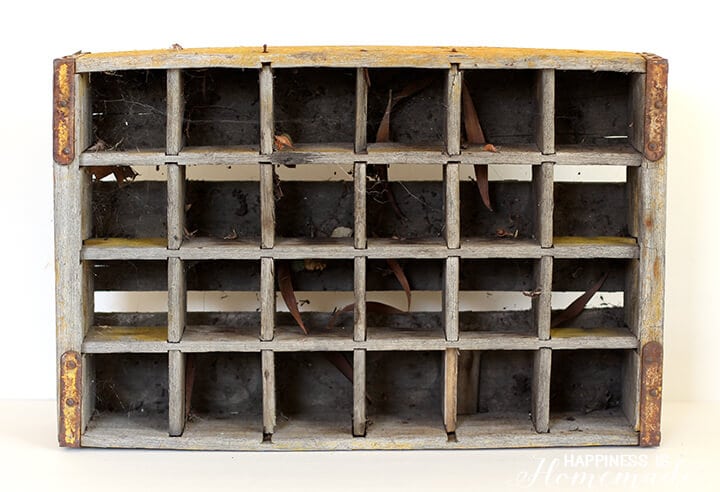 I picked up this dirty old vintage soda crate from a yard sale a few months ago for $2. I had no idea what I was going to do with it, but I thought it was super cool, and I had to have it. It hung out in our garage with an ever-growing collection of spiderwebs until a couple of weeks ago when I realized it would make a perfect storage shelf for my washi tape collection.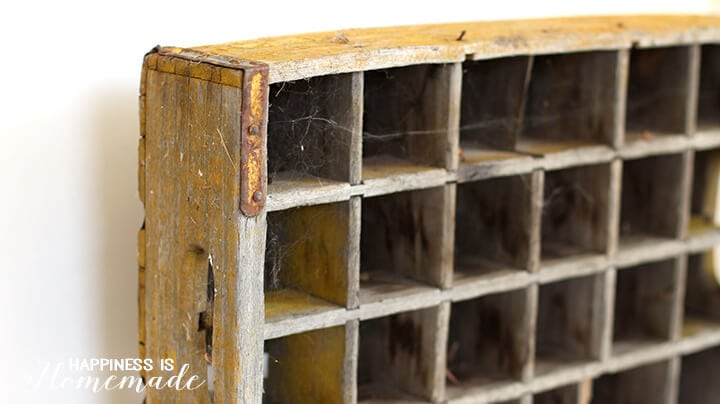 Those little cubbies are exactly the right size to store rolls of washi tape!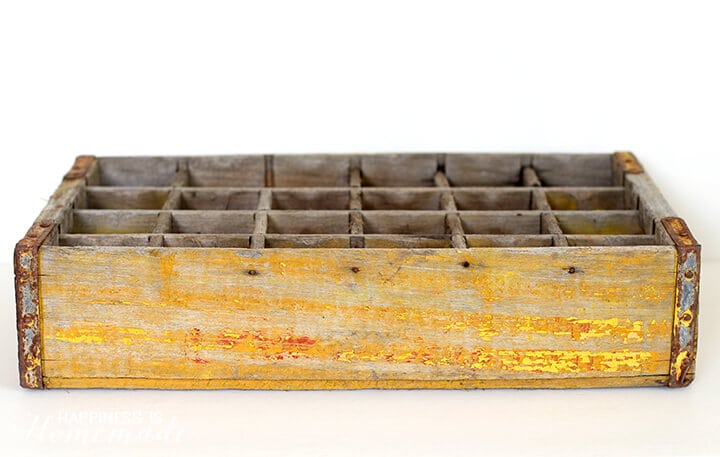 You can see by the hints of red paint on the side that this was a vintage Coca-Cola crate, and I really wished that I had been able to salvage the crate in the condition that it was in. Unfortunately, the original paint was so flaky and loose that it fell right off of the crate with the slightest touch, and I knew that wasn't going to work in my craft room.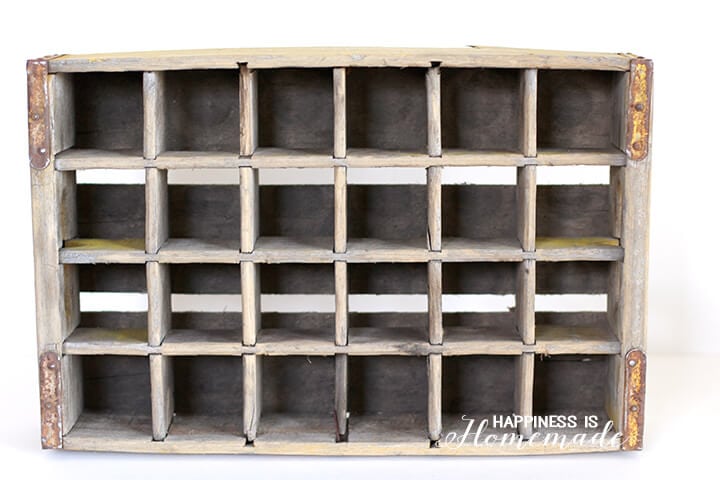 I gave the crate a quick power washing to remove the dirt and spiderwebs (along with the remainder of the paint), and then sanded the entire piece.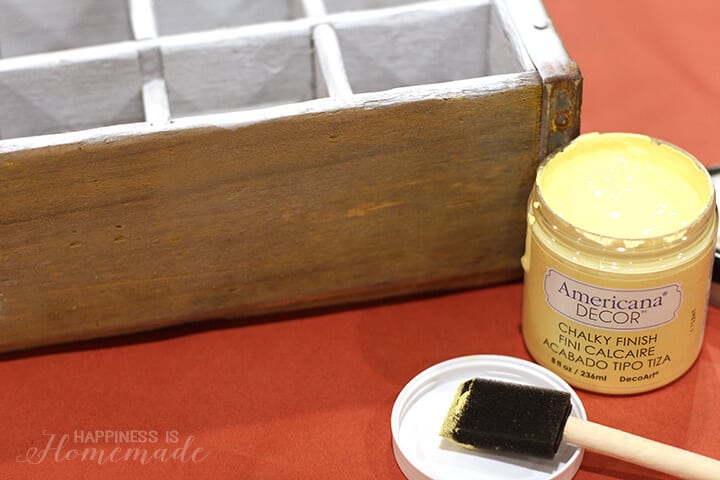 I spray painted the interior of the crate white so that my washi tape would have a bright and clean background to stand against. I wanted to add some of the yellow color back to the crate, so I used Chalky Finish paint to repaint the sides.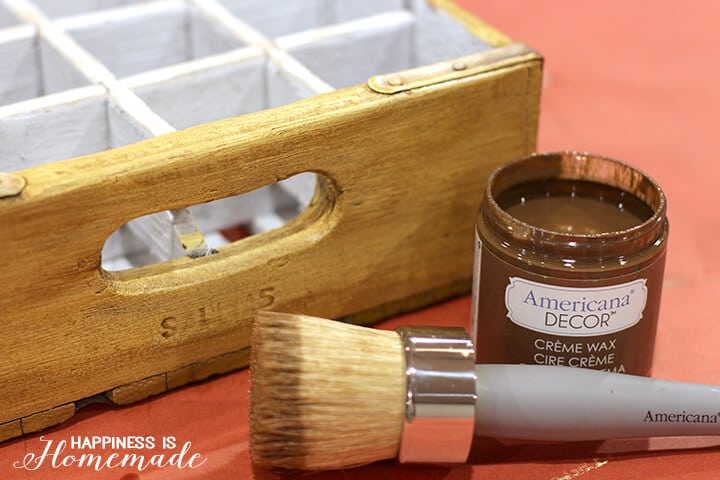 I finished with a dark wax to give the yellow an aged look and bring out some of the text impressions and details in the wood.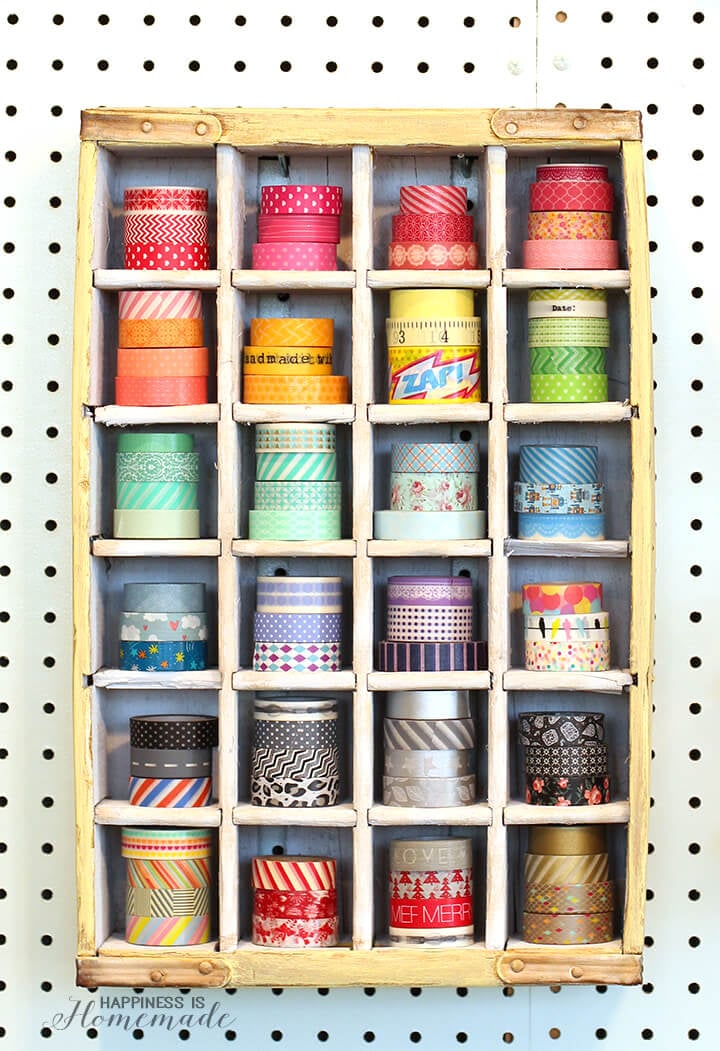 I love, love, love it!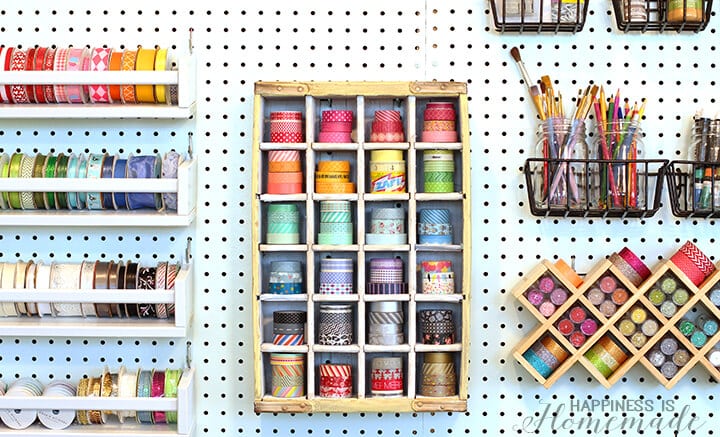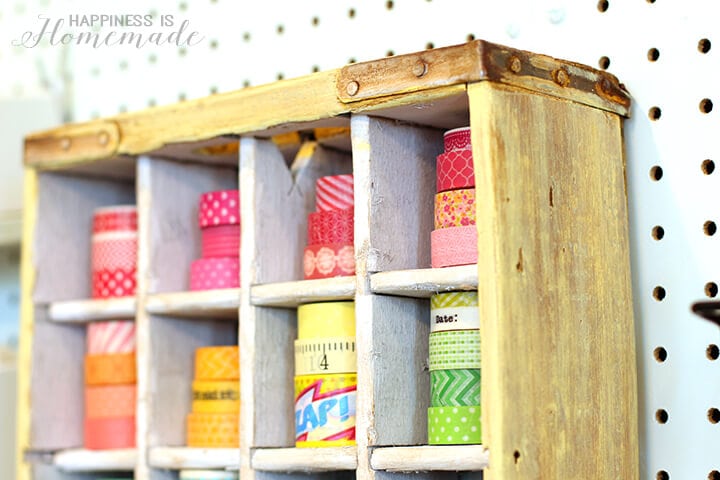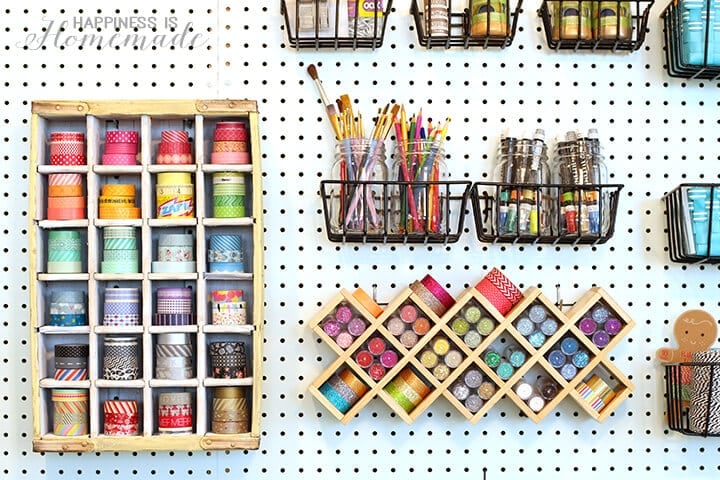 My mint green pegboard wall is slowly coming together, and my new craft room is almost finished! I can't wait to show off the finished space!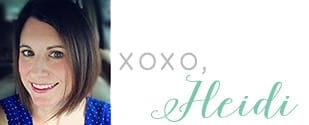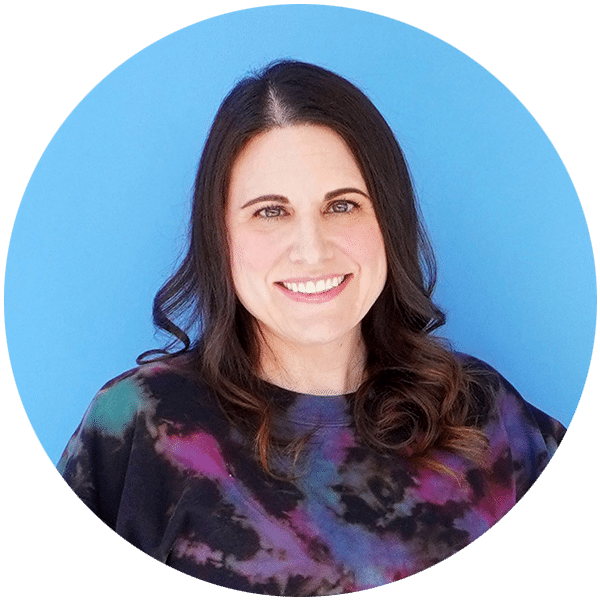 Heidi Kundin has captivated the hearts of millions with her colorful and inspiring approach to crafting, celebrations, and family fun. With over 15 years of experience, Heidi's website has become a must-visit destination for those seeking quick and easy creative ideas and last-minute solutions. Her warm personality shines through her posts, inviting readers to join her on a creative journey that's fun, rewarding, and achievable.