Kids Craft: Paper Snow Globes
This post and its photos may contain affiliate links. As an Amazon associate I earn from qualifying purchases. If you make a purchase through these links, I may receive a small commission at no extra cost to you!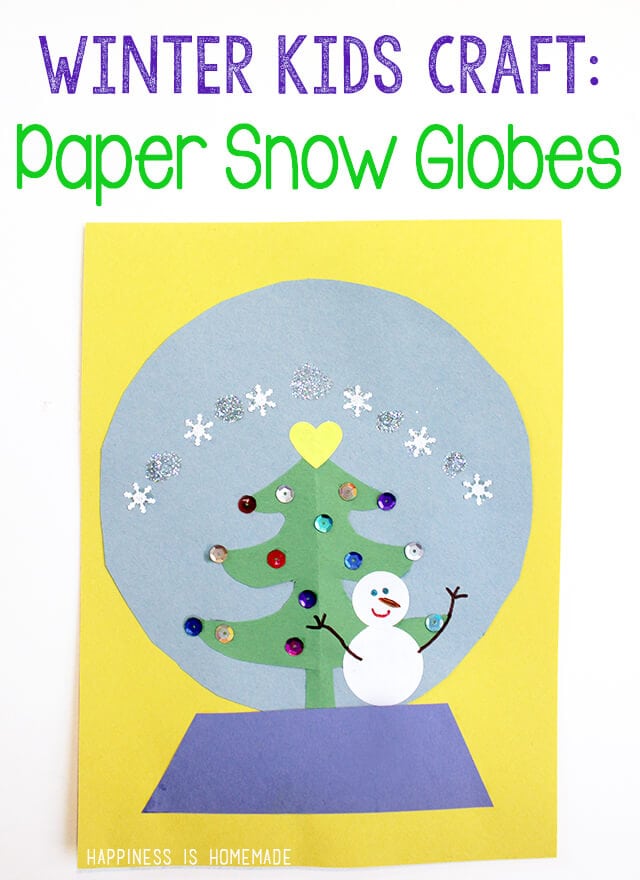 The weather around here has been cold and rainy this week, so we've been busy making all kinds of kids crafts since that's our go-to rainy day boredom buster. We crafted these cute paper snow globes in just under 20 minutes, and they were a HUGE hit!
What You'll Need:
Construction Paper – Assorted Colors
Scissors
Elmer's Early Learners Glue Stick and/or Glue Pen (we used both)
Glitter, Sequins, & Other Embellishments (as desired)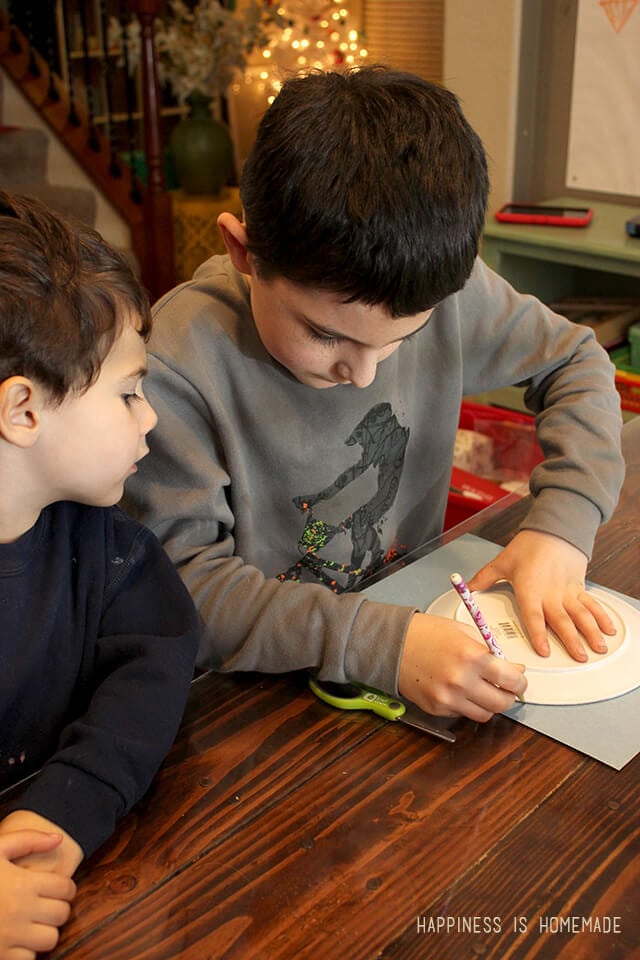 We started by tracing a plate onto light blue construction paper to create the circle for our snow globe.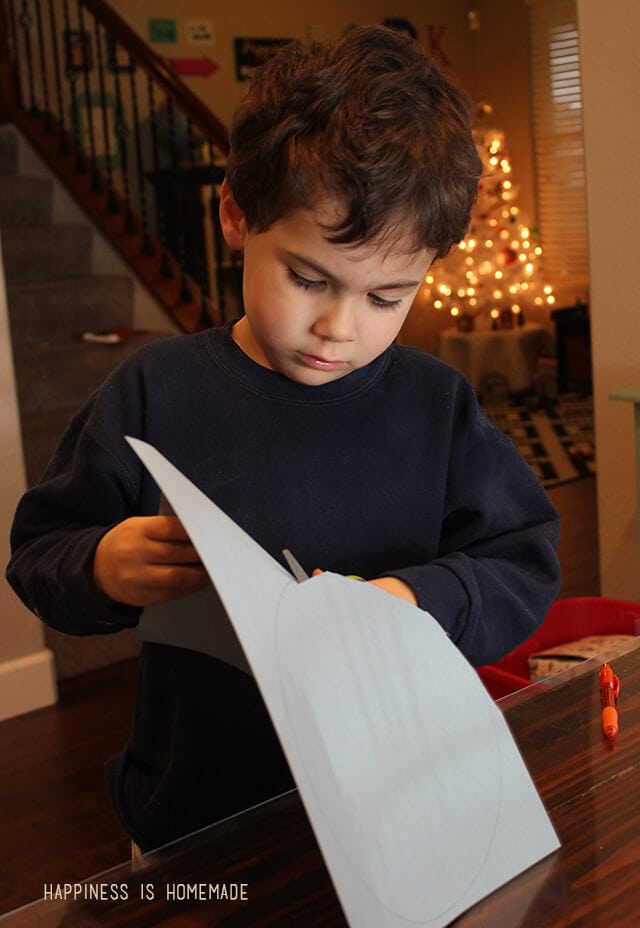 Carefully cut out the circle along with a trapezoid shape to serve as the base of the snow globe.
Use the Elmer's Early Learners glue stick to adhere the snow globe pieces to a larger sheet of construction paper. Cut additional embellishments from paper as desired (trees, snowmen, etc.), and use the glue stick to glue them in place as well. The oversized triangular shape of the Early Learners glue stick makes it easy and comfortable for small hands to use, which is why it's the first and only glue stick that my boys reach for when doing craft projects.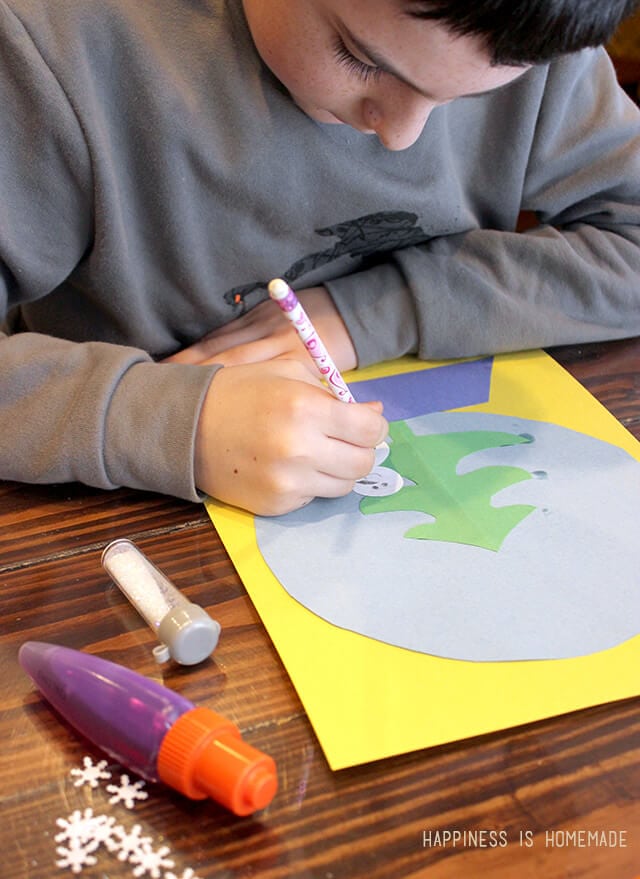 Use markers or pencils to draw additional features and details.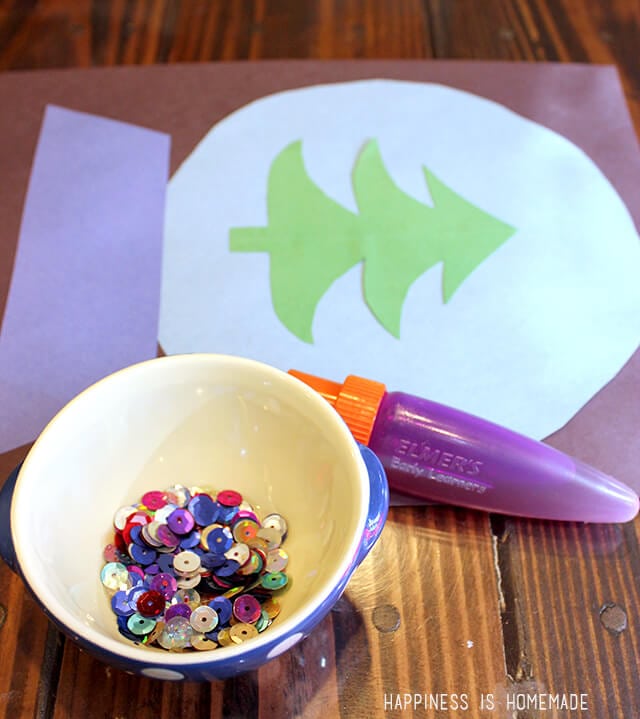 Next, grab the Elmer's Early Learners glue pen (MY personal favorite!) and any additional embellishments that you'd like to use in your snow globe. The glue pen contains a stronger adhesive than the glue stick, and it has no trouble at all holding heavy and bulky items such as sequins, rhinestones, and pom poms (all of which would work great for this snow globe project!).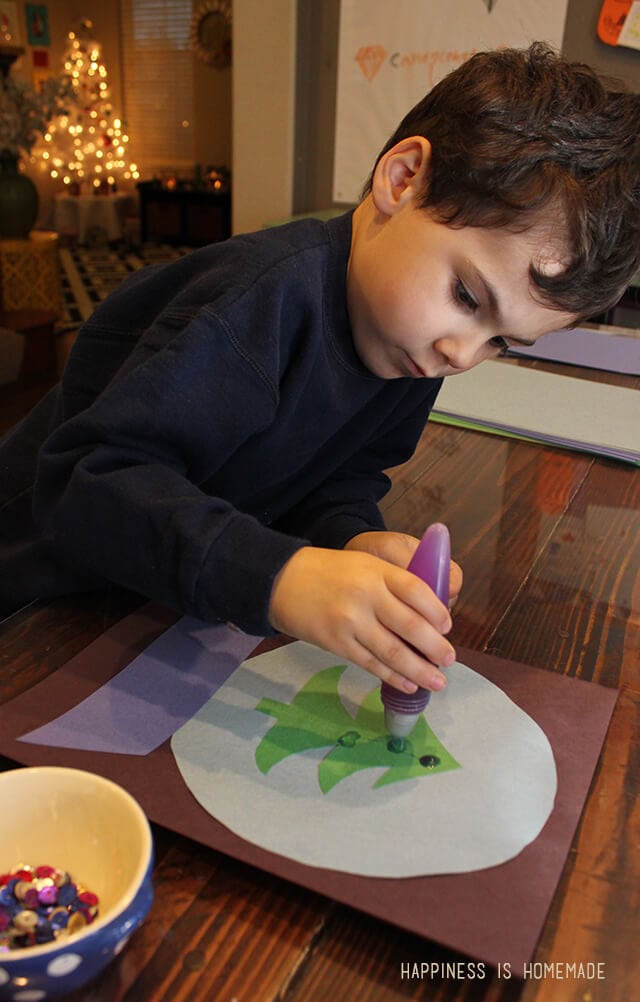 Just give the glue pen a light squeeze and dab to apply the glue. I can't tell you how much I love this glue pen – it delivers just the right amount of glue without making a big gloppy mess, so it's perfect for younger kids who haven't mastered using glue from a bottle yet. To be honest, I find myself reaching for this glue pen just as much as the kids do!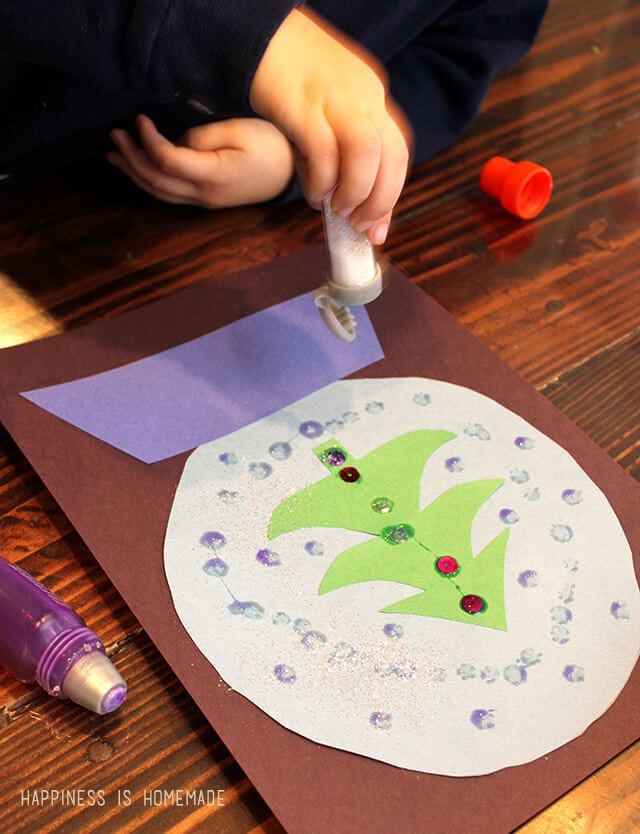 Finish the snow globe with additional decorations and some sparkly glitter "snow" or whatever else you'd like. I think it would be fun to add a photo of yourself and call it "If I Lived in a Snow Globe!"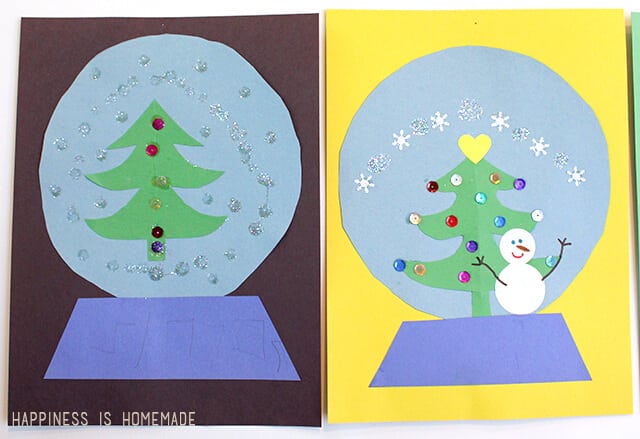 These cute snow globes were a perfect rainy day kids craft, and my boys had a ton of fun making them!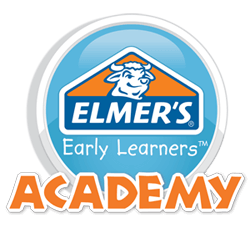 For more creative kids craft ideas, be sure to sign up for the Elmer's Newsletter and check them out on Twitter, Facebook, Instagram & Pinterest! Happy crafting!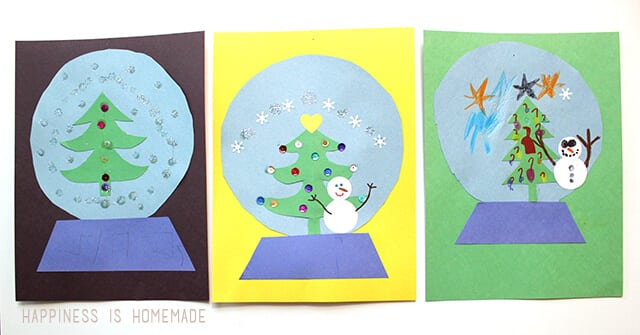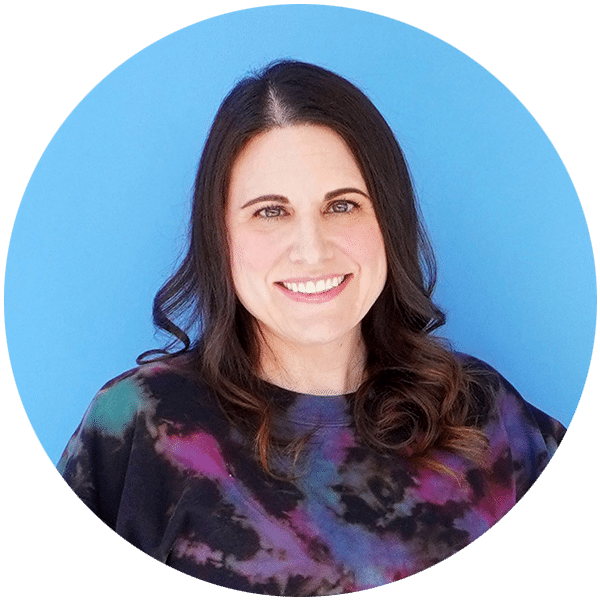 Heidi Kundin has captivated the hearts of millions with her colorful and inspiring approach to crafting, celebrations, and family fun. With over 15 years of experience, Heidi's website has become a must-visit destination for those seeking quick and easy creative ideas and last-minute solutions. Her warm personality shines through her posts, inviting readers to join her on a creative journey that's fun, rewarding, and achievable.