Kid Made Ornaments: Cupcakes
This post and its photos may contain affiliate links. As an Amazon associate I earn from qualifying purchases. If you make a purchase through these links, I may receive a small commission at no extra cost to you!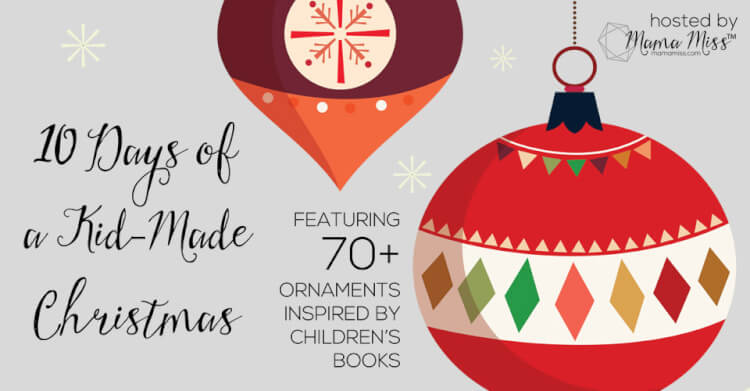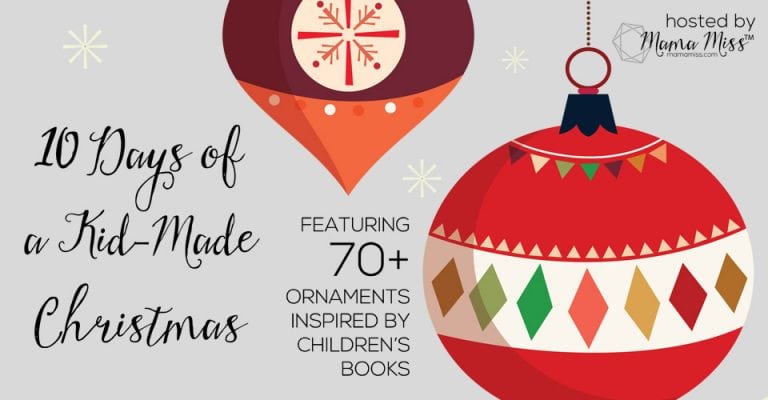 It's time for the Kid-Made Ornament series hosted by Mama Miss, and we're excited to be participating for the second year. Last year my boys made beaded snowflake ornaments, and this year all of the ornaments in the series are inspired by children's literature.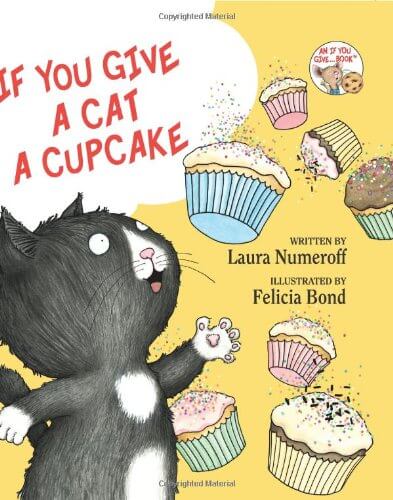 Our ornaments are inspired by the book If You Give a Cat a Cupcake by Laura Numeroff. If you're not familiar with the "If You Give a…" series, it goes something like this: If you give a cat a cupcake, he'll ask for some sprinkles to go with it. When you give him the sprinkles, he might spill some on the floor. Cleaning up will make him hot, so you'll give him a bathing suit . . . and that's just the beginning! We love all of the funny books in this series!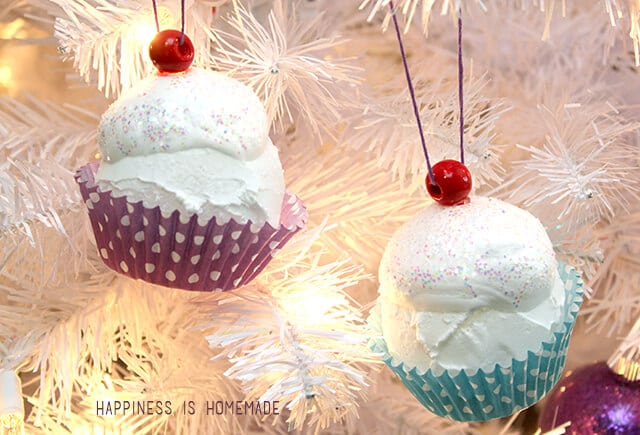 To go along with the book, we made cupcake ornaments, naturally!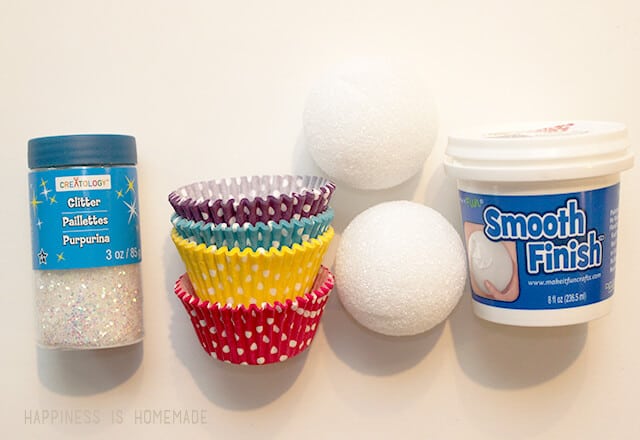 What We Used:
2″ Styrofoam Balls
Cupcake Liners
Smooth Finish
Glitter
Wooden Bead (painted red)
Embroidery Floss
Glue
Shaving Cream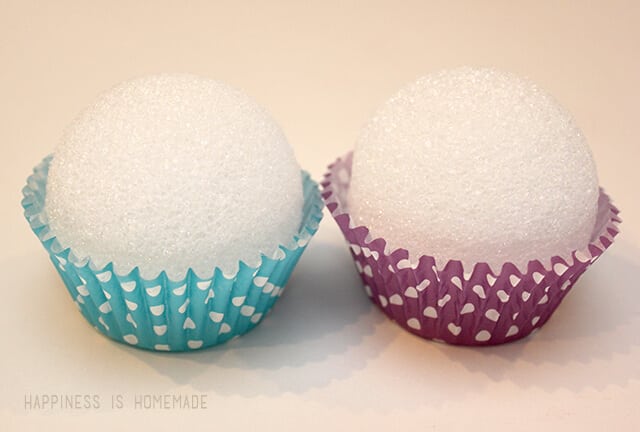 We started by placing the styrofoam balls inside of the cupcake liners to hold them steady and to see how much of the ball would stick up out of the top of the liner.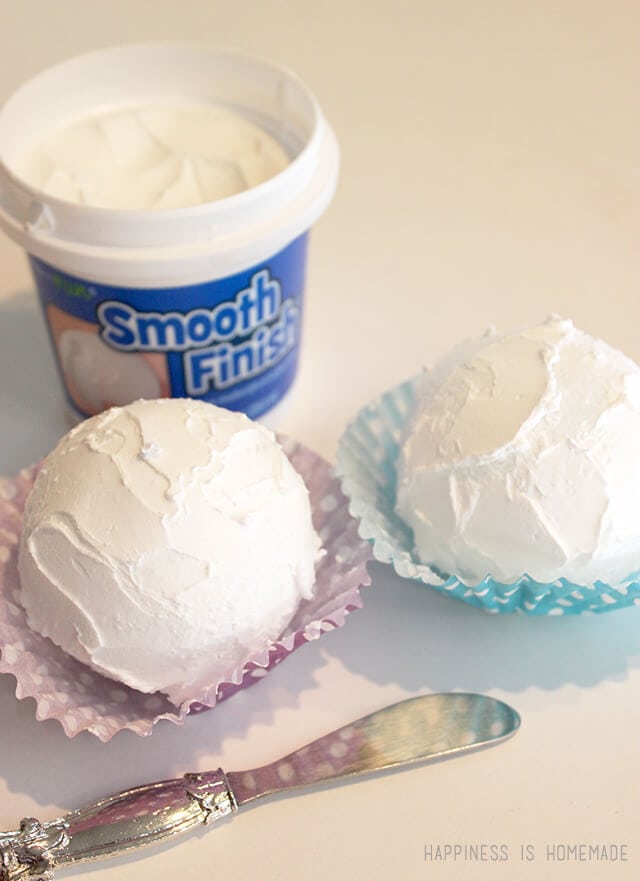 The boys used a small knife to spread Smooth Finish over the exposed top half of the styrofoam balls. Allow to dry for several hours. The Smooth Finish can be sanded after it has dried to smooth out the lumps and bumps in the texture, or you can keep the rustic look like the boys did here.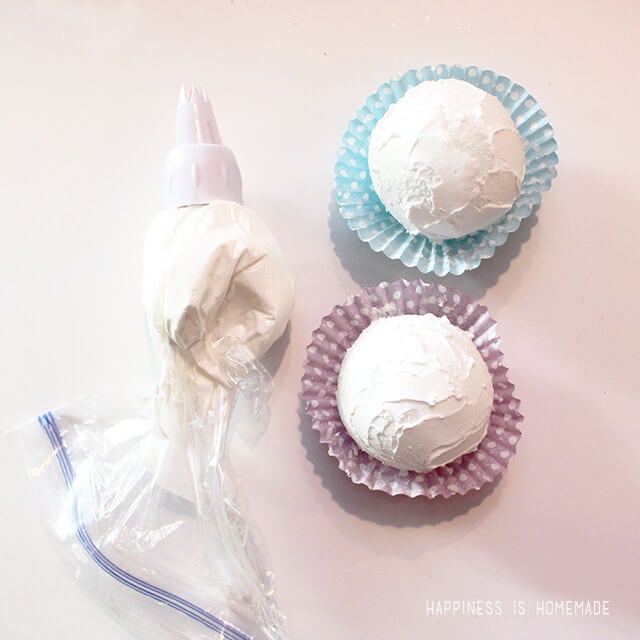 Before adding the cupcake's "frosting," we swapped out the cupcake liners for new ones since the first set of liners had stretched out a bit in the previous steps. We used a dab of glue to adhere the cupcakes inside the liners. My original idea was to use a piping bag full of Smooth Finish to add a decorative layer of frosting, but the boys found it to be a little too thick and difficult to pipe.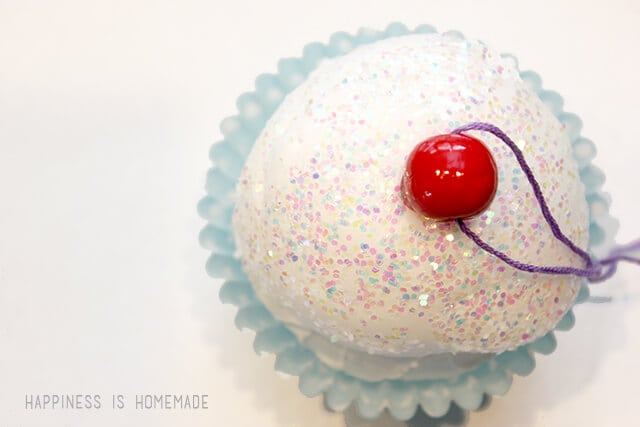 Instead, we whipped up a batch of snow paint (1 part shaving cream to 1 part white glue), piped it on top of the cupcakes, and sprinkled on iridescent glitter "sprinkles." To make the cherry hanger, simply glue a large red bead to the top of the frosting, and thread it with a length of embroidery floss for hanging.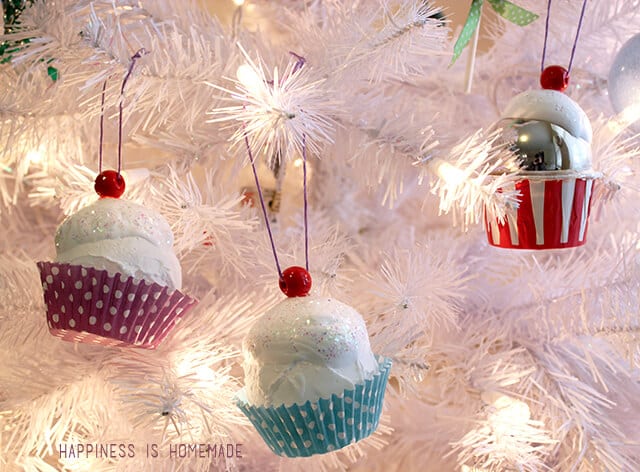 Their ornaments turned out so cute that I just had to make one, too! I used a silver ball ornament inside of a paper cupcake cup and topped with the snow paint "frosting." SO fun and easy!
For even more great kid-made ornaments, be sure to visit these great posts by some of my friends:
Monday December 1st
Tuesday December 2nd
The Pleasantest Thing
Hand Made Kids Art
Wednesday December 3rd
Sugar Aunts
Craft Ideas For Kids
Thursday December 4th
Crystal's Tiny Treasures
The Fairy and The Frog
WillowDay
Friday December 5th
Nouveau Soccer Mom
Creekside Learning
Frogs and Snails and Puppy Dog Tails
Monday December 8th
Tuesday December 9th
Wednesday December 10th
Thursday December 11th
Friday December 12th
Lovely Commotion
Great Googa Moogas
My Nearest and Dearest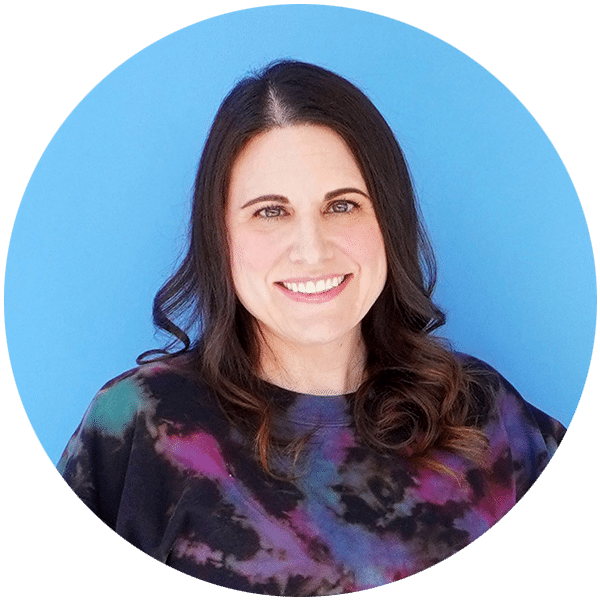 Heidi Kundin has captivated the hearts of millions with her colorful and inspiring approach to crafting, celebrations, and family fun. With over 15 years of experience, Heidi's website has become a must-visit destination for those seeking quick and easy creative ideas and last-minute solutions. Her warm personality shines through her posts, inviting readers to join her on a creative journey that's fun, rewarding, and achievable.