Winter Kids Craft: Glittery "Stained Glass" Snowflakes
This post and its photos may contain affiliate links. As an Amazon associate I earn from qualifying purchases. If you make a purchase through these links, I may receive a small commission at no extra cost to you!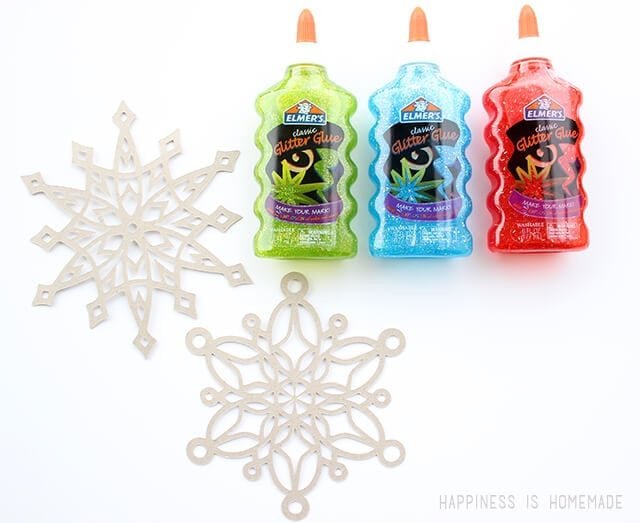 Every year when I was growing up, my family would attend a holiday festival at our local Waldorf school, and every year I would make a suncatcher from string and glue (similar to these). It was one of my favorite craft activities, and I looked forward to it each year. I knew that my boys would love to make their own "stained glass" suncatchers, but they're still not quite old enough to master the technique and gentle touch necessary to make the suncatcher base out of string. I came up with a plan to create stained glass snowflakes using thick chipboard as the frame – much easier for younger kids!
What You'll Need:
Chipboard Snowflakes – cut your own or purchase pre-cut
Elmer's Classic Glitter Glue, assorted colors
Elmer's Glue Stick
Parchment Paper
Markers (NOT Washable!)
Toothpicks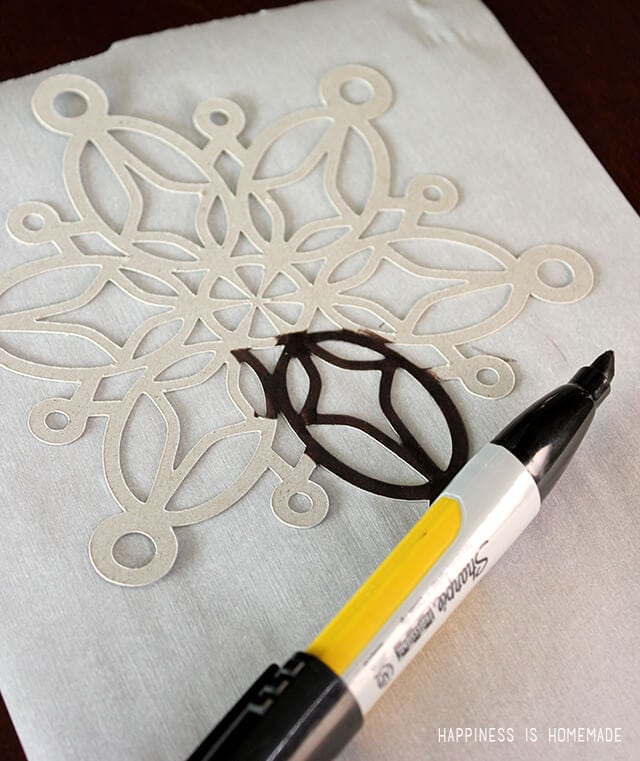 We wanted our snowflakes to have the appearance of stained glass, so the boys started by using a permanent marker to color their snowflakes black. If you choose to color your snowflake use only permanent markers or Elmer's Painters Pens to avoid having the color run when you add the glue later.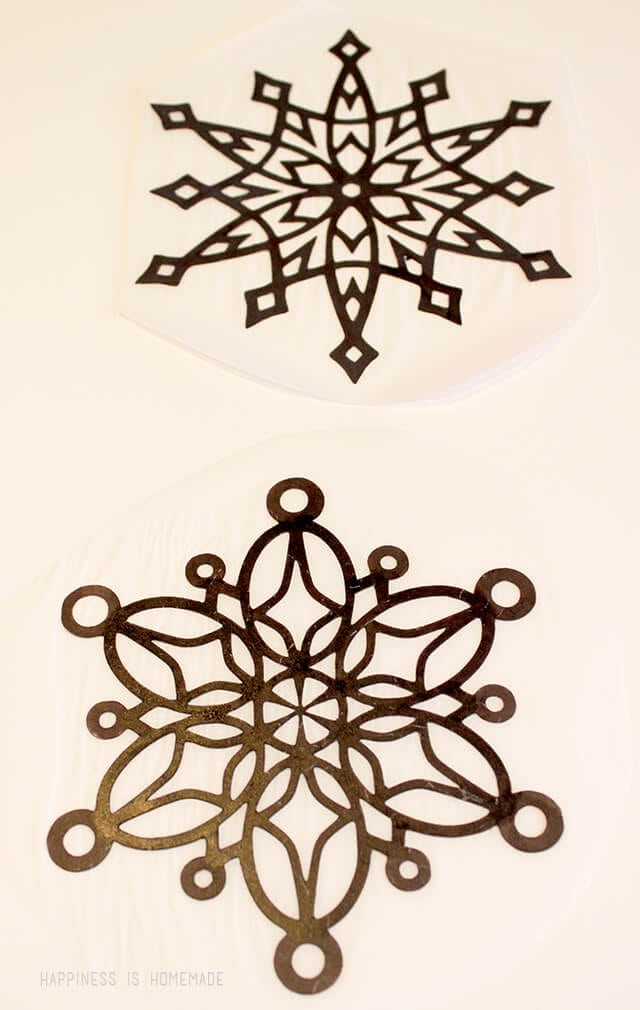 Use the glue stick to adhere the snowflake to a small piece of parchment paper. Parchment paper is a non-stick surface, so this bond will only be temporary – gluing the snowflake on to the parchment paper helps to ensure that the snowflake stays flat and immobilized while you're adding the glue in the next step.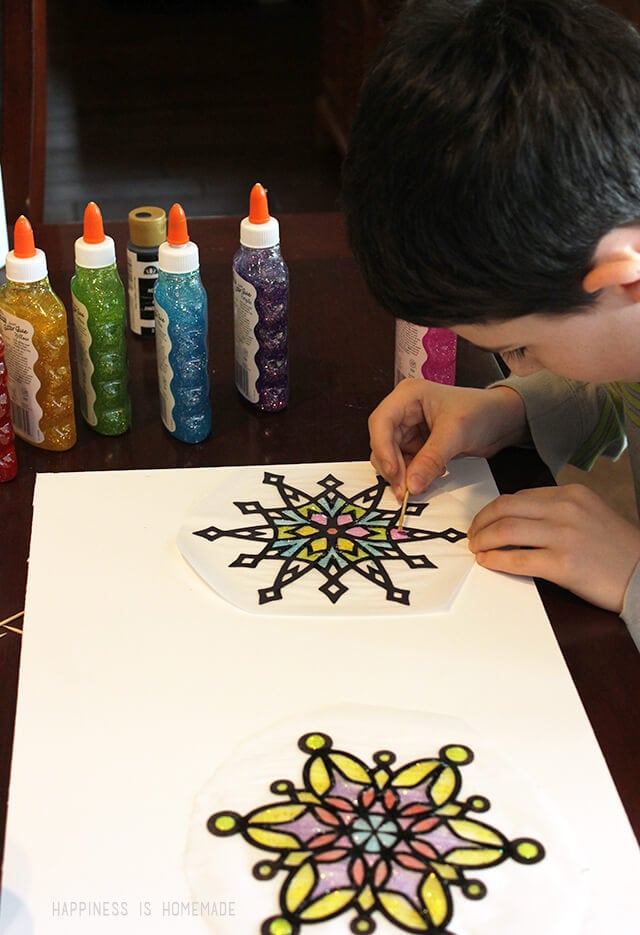 Fill all of the openings in the snowflake with a generous amount of Elmer's Glitter Glue. Use a toothpick if necessary to help spread the glue into all of the corners and edges.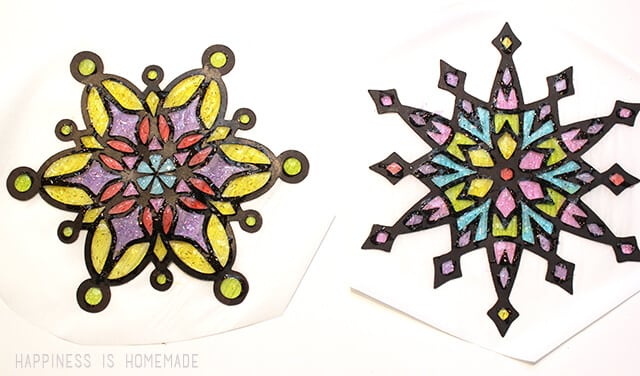 Allow the designs to dry for 24-48 hours and then carefully peel the design from the parchment paper backing.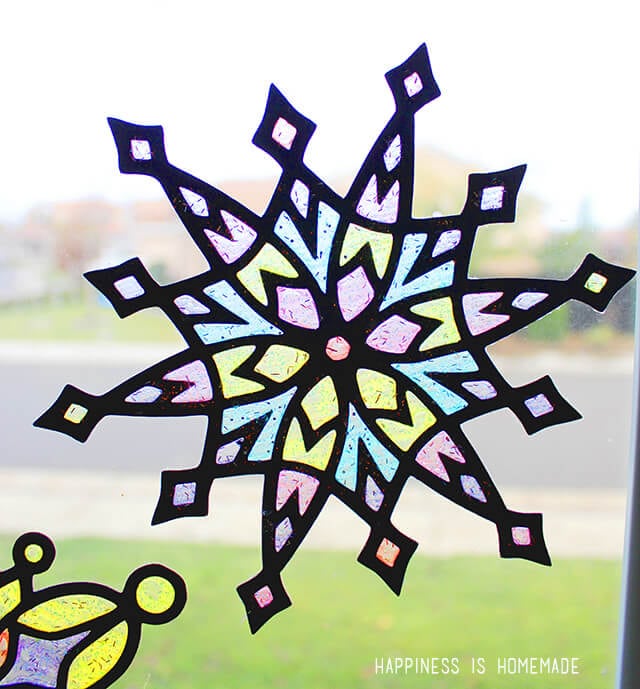 Use a small piece of double stick tape to hang your snowflakes in a window where they will catch the sun and show off their sparkly cheer. I had a hard time capturing the brilliant colors with my camera (we're in the middle of a big storm and the sky is really dark outside), but these pretty suncatchers are just as bright and cheery hanging up in the window as they are in the in-progress photos above.
The dried glitter glue actually looks like glittered glass up close! It's SO pretty!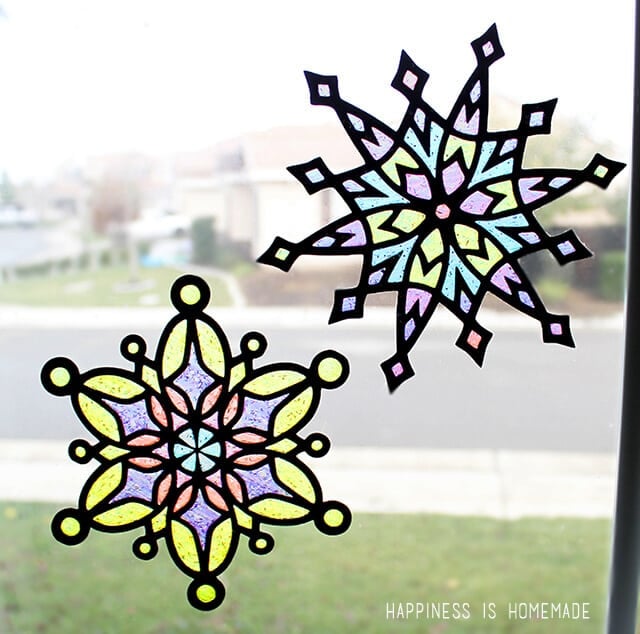 In the dark and grey days of winter, I love having these sparkly snowflakes hanging in our windows to brighten things up and bring in some cheery color!
For more fun craft ideas, be sure to sign up for the Elmer's Newsletter and check them out onTwitter, Facebook, Instagram & Pinterest! Happy crafting!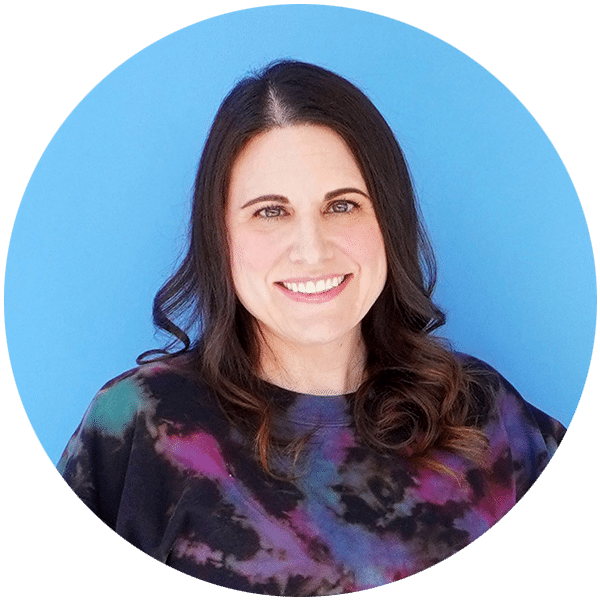 Heidi Kundin has captivated the hearts of millions with her colorful and inspiring approach to crafting, celebrations, and family fun. With over 15 years of experience, Heidi's website has become a must-visit destination for those seeking quick and easy creative ideas and last-minute solutions. Her warm personality shines through her posts, inviting readers to join her on a creative journey that's fun, rewarding, and achievable.