The Best Mint Hot Chocolate Recipe Ever
This post and its photos may contain affiliate links. As an Amazon associate I earn from qualifying purchases. If you make a purchase through these links, I may receive a small commission at no extra cost to you!

Our holiday season is full of parties and visits with family and friends. It's a time to reconnect with our loved ones and catch up over extravagant meals, decadent desserts and more baked goods than you can possible imagine. I love holiday baking, but sometimes I would rather sit on the couch and hang out with my friends than spend the entire day in the kitchen. For those days, I've come up with a ridiculously simple mint hot chocolate that totally hits the spot. Rich and creamy, silky and indulgent, this hot chocolate tastes like it came from a gourmet coffee shop, but it only takes 2 ingredients and less than 5 minutes to make at home!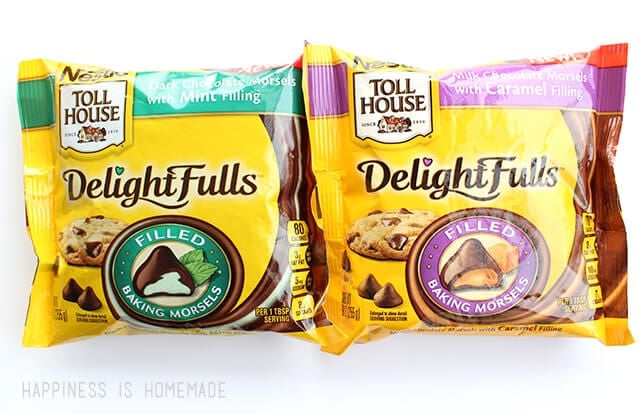 This hot chocolate recipe really couldn't be any simpler, and the secret is in these new Nestle Toll House DelightFulls filled morsels. Each new morsel has the same rich chocolate taste as the original Toll House morsels you know and love, but the DelightFulls are slightly larger than standard sized and are filled with one of four yummy flavors – mint, caramel, peanut butter or cherry. We used mint to make our hot chocolate, but I bet the caramel would be awesome, too!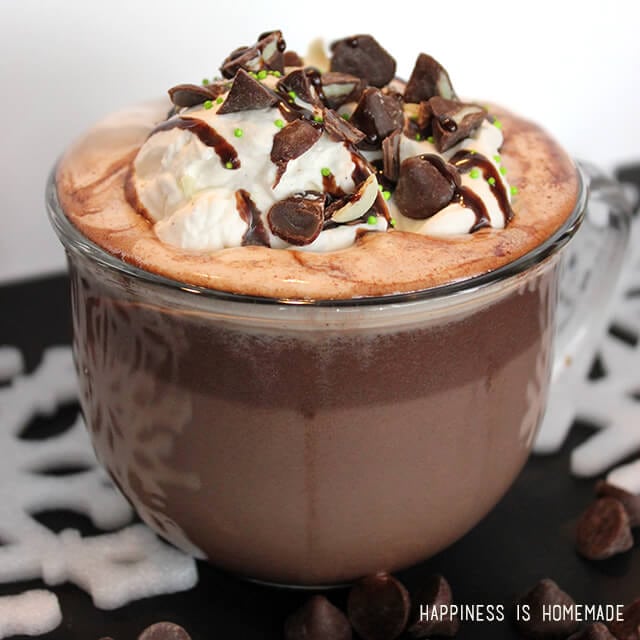 What You'll Need:
1

cup

Nestle Toll House Mint DelightFulls chips

4

cups

Skim Milk

Whipped cream for garnish
Instructions:
Heat milk in a saucepan over low heat - DO NOT allow to boil!

Add mint morsels and stir until melted and mixture is smooth.

Remove from heat, carefully ladle into mugs, and garnish with coarsely chopped mint morsels and whipped cream if desired.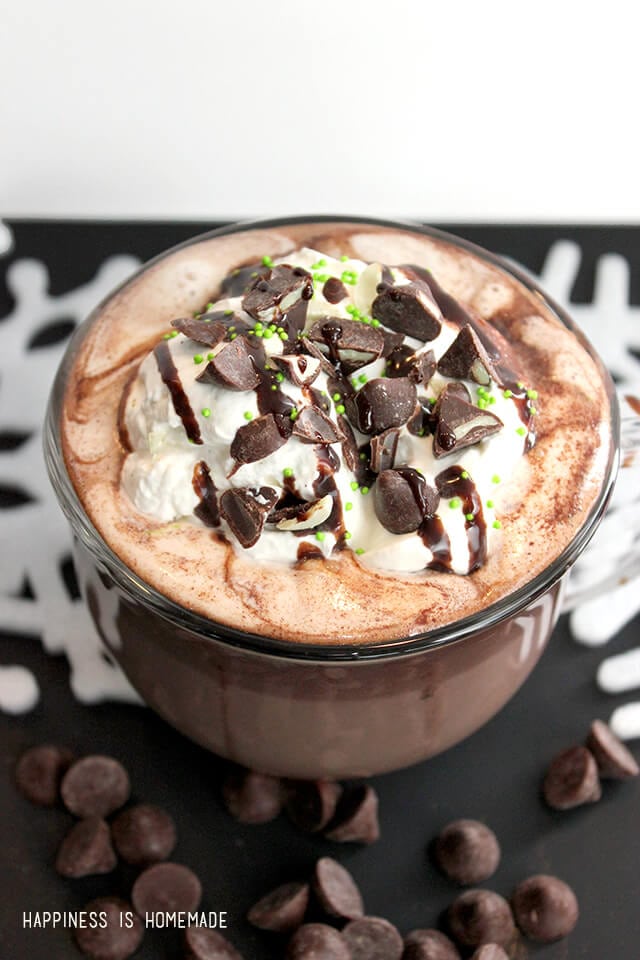 This hot chocolate is seriously incredible! I love that I can quickly whip it up when I have unexpected visitors, and it's always a hit with the crowd.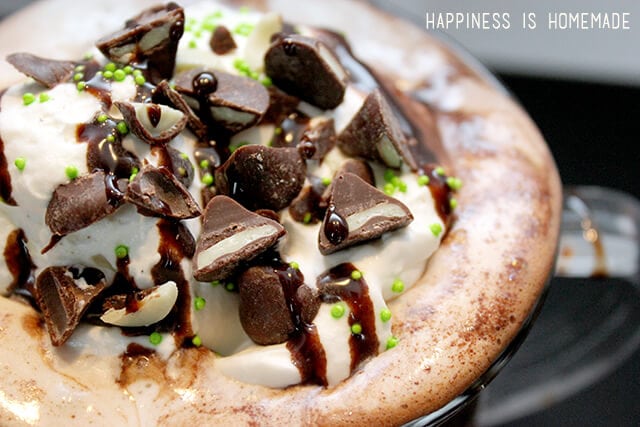 I can't get over how cool the DelightFulls filled morsels look when they're chopped in half! They have the perfect ratio of mint to chocolate flavor, and to be honest, I couldn't stop popping them straight out of the bag and into my mouth. They're that good!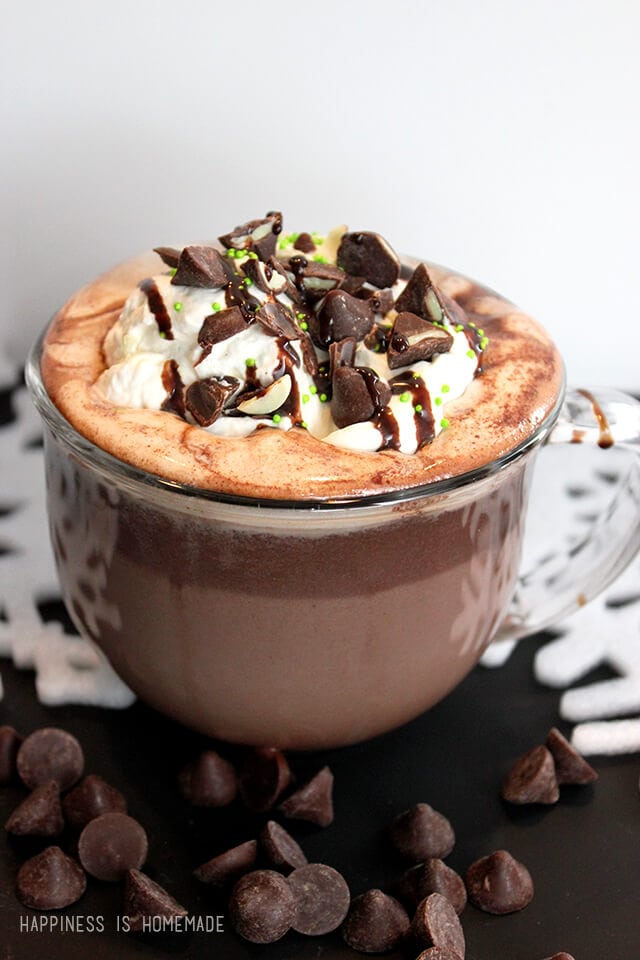 Now that we've tried the new Nestle Toll House DelightFull filled morsels in our hot chocolate recipe, I'm looking forward to trying more baking recipes with them as well. The DelightFulls morsels hold their shape when you bake with them, and can be used whole, cut in half, or coarsely chopped for a burst of flavor and color in baked goods. I can't wait to try these in my favorite brownie recipe!
Nestle Toll House would love to see your holiday baking treats made with DelightFulls filled morsels. Be sure to share your goodies on social media (Facebook, Twitter, Instagram, etc.) with the hashtags #TollHouseTime, #NestleTollHouse and #DelightFulls. Happy baking!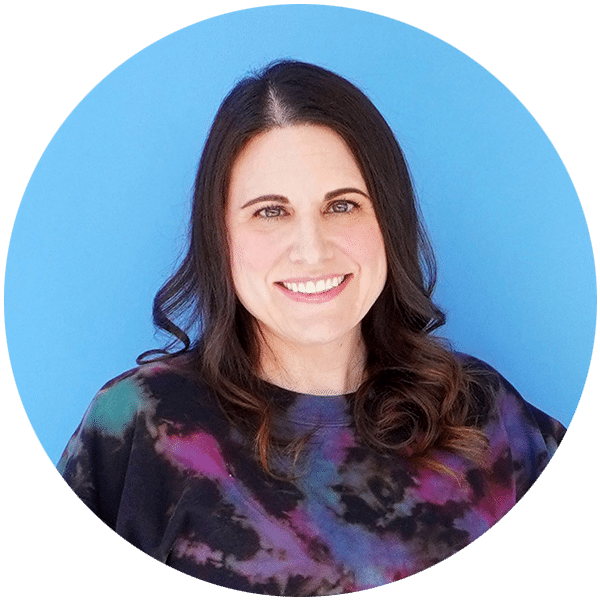 Heidi Kundin has captivated the hearts of millions with her colorful and inspiring approach to crafting, celebrations, and family fun. With over 15 years of experience, Heidi's website has become a must-visit destination for those seeking quick and easy creative ideas and last-minute solutions. Her warm personality shines through her posts, inviting readers to join her on a creative journey that's fun, rewarding, and achievable.