Word of the Year Ideas – One Little Word
This post and its photos may contain affiliate links. As an Amazon associate I earn from qualifying purchases. If you make a purchase through these links, I may receive a small commission at no extra cost to you!
Do you choose a "Word of the Year" or participate in the One Little Word project? With SO many great words to pick from, it can be tough to narrow down the selection, so I've put together a list of some of the best Word of the Year ideas to help you make your decision!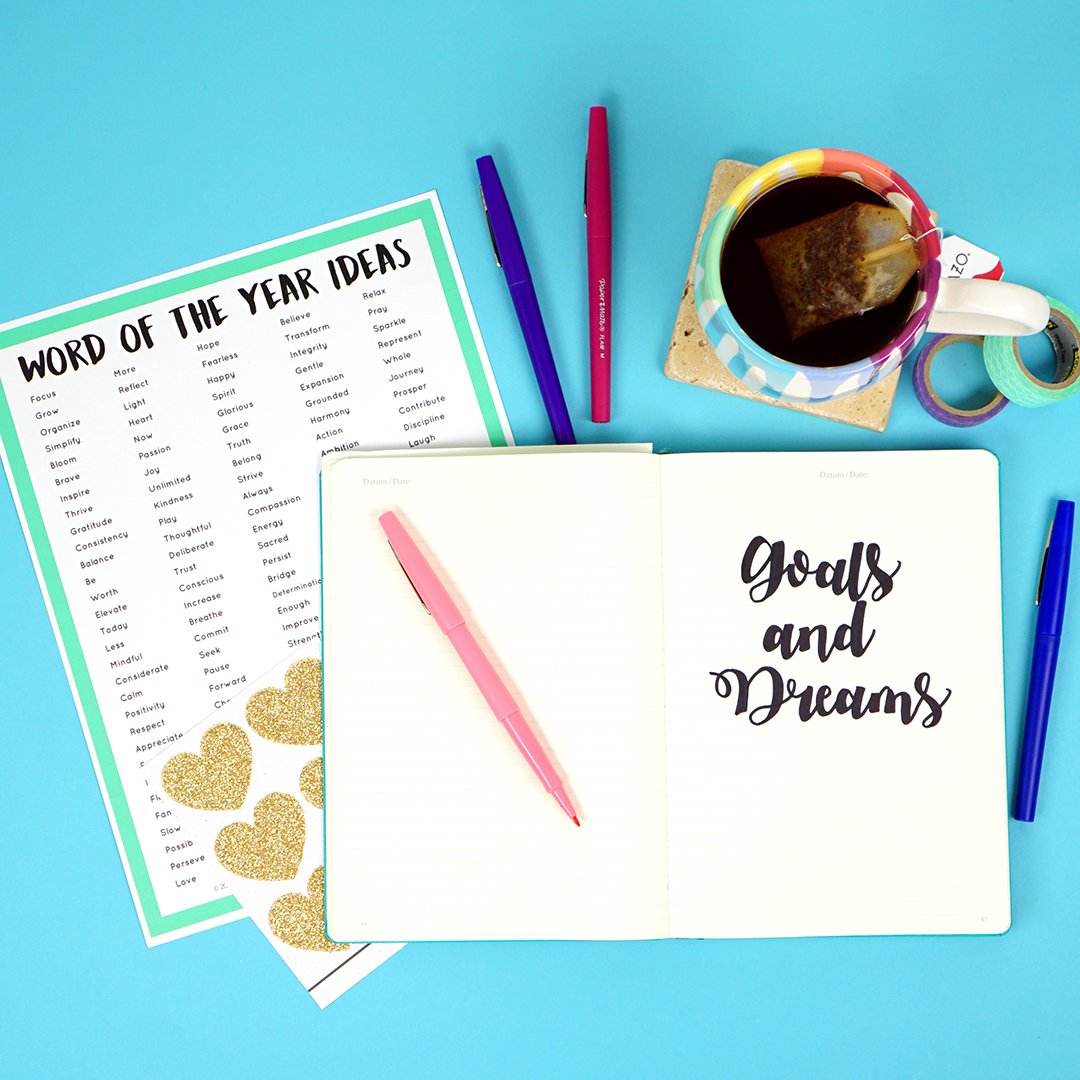 This post may contain affiliate links. I will receive a small commission from these sales at no additional cost to you!
150+ Word of the Year Ideas
In December of 2010, not long after I started this blog, I decided to choose one single word to be my focus and guidance for the upcoming new year and all of my goals. I wanted to choose something meaningful that would guide me through the year and be a compass throughout life's many decisions, something that would encourage me to be the best version of myself. I settled on the word "Bloom," and in that year I grew this very blog from a part-time hobby to a full-fledged business!
It wasn't until a couple of years later that I discovered that One Little Word was a growing movement linked to a popular hands-on workshop that incorporates a little bit of scrapbooking with a lot of journaling and an abundance of self-growth. The idea of selecting a guiding word resonates with many, many people, and the trend of choosing a Word of the Year has gained popularity for good reason!
So, what are some of the most popular choices for your "One Little Word" word of the year? Balance, Focus, Grow, Simplify, and Organize tend to be crowd favorites, because, really, couldn't we ALL use a little bit more of those things in our lives? They're fantastic words!
Personally, my words over the years have included a couple of those popular favorites along with Joy, Improve, and Intentional. I haven't completely settled on my word for next year yet, but I'm leaning heavily towards Gratitude!
To help you choose your one little word, I put together a list of 150 potential Word of the Year ideas to help inspire your selection: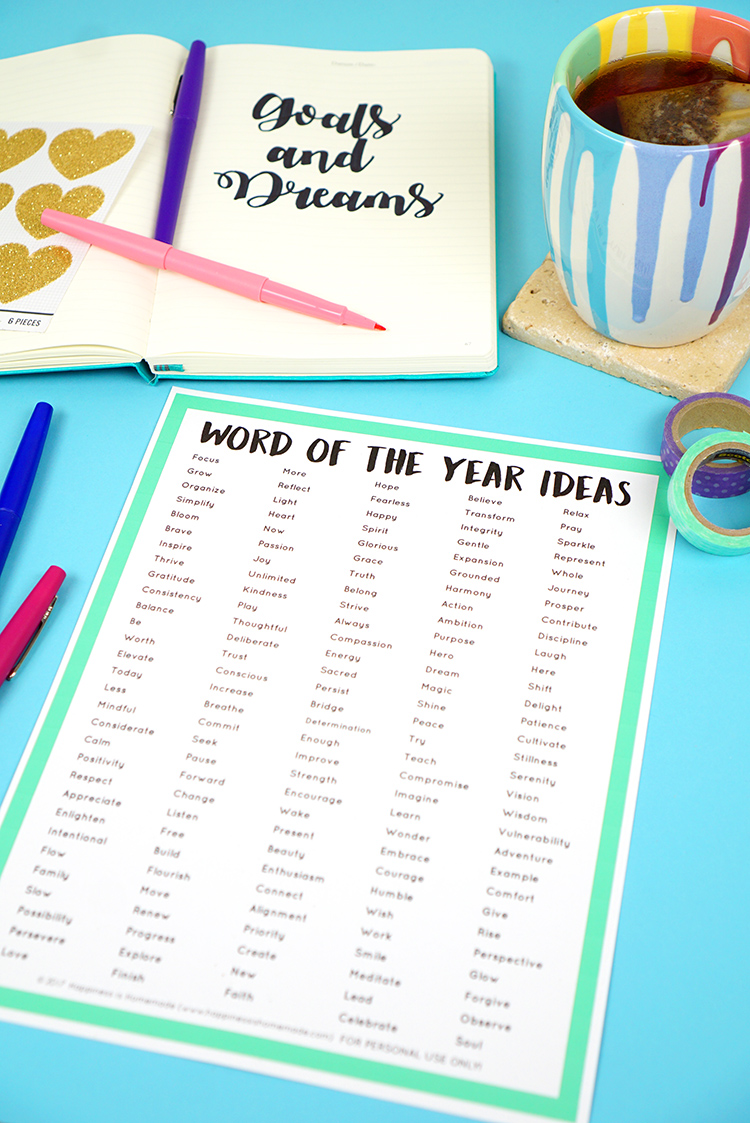 There are SO many great choices on here!
Whichever Word of the Year you choose, you can keep it front and center with these awesome Word of the Year Gifts and Reminders like jewelry, home decor, t-shirts, and more!
---
TO GET THE WORD OF THE YEAR PRINTABLE, ENTER YOUR NAME AND EMAIL INTO THE FORM BELOW AND CLICK THE "GET IT NOW" BUTTON!
---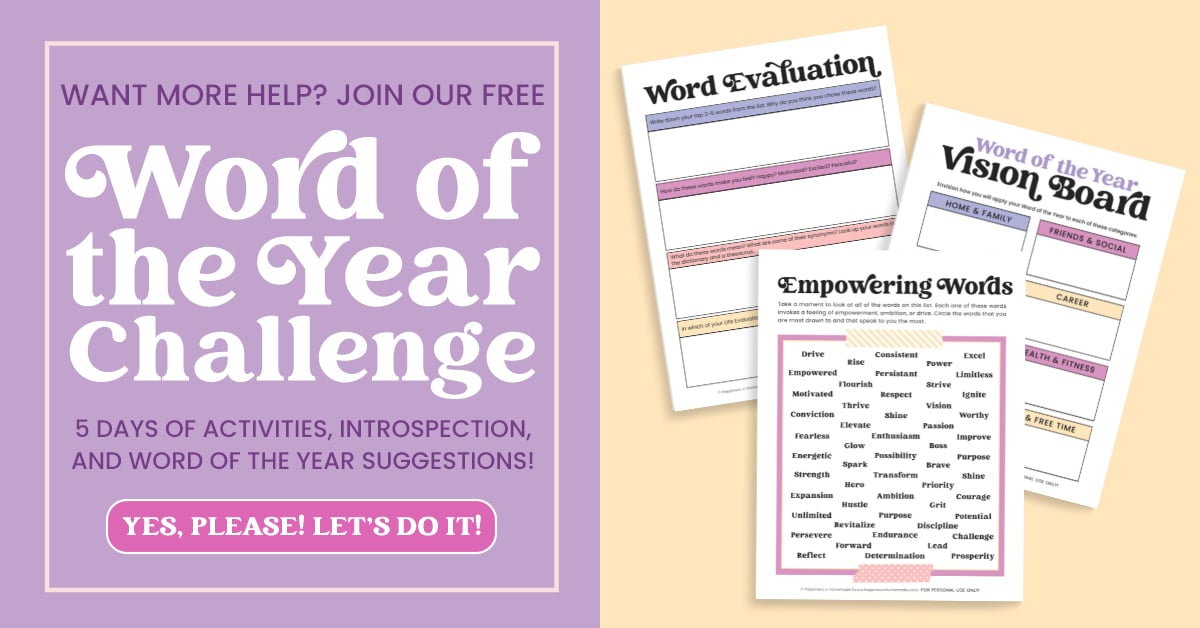 ---
150+ Word of the Year Ideas for 2023
If you don't need the word ideas in printable format, scroll through here for 150+ incredible Word of the Year ideas to motivate and inspire you to have your best year ever!
Focus
Grow
Organize
Simplify
Bloom
Brave
Inspire
Thrive
Gratitude
Consistency
Balance
Be
Worth
Elevate
Today
Less
Mindful
Considerate
Calm
Positivity
Respect
Appreciate
Enlighten
Intentional
Flow
Family
Slow
Possibility
Persevere
Love
More
Reflect
Light
Heart
Now
Passion
Joy
Unlimited
Kindness
Play
Thoughtful
Deliberate
Trust
Conscious
Increase
Breathe
Commit
Seek
Pause
Forward
Change
Listen
Free
Build
Flourish
Move
Renew
Progress
Explore
Finish
Hope
Fearless
Happy
Spirit
Glorious
Grace
Truth
Belong
Strive
Always
Compassion
Energy
Sacred
Persist
Bridge
Determination
Enough
Improve
Strength
Encourage
Wake
Present
Beauty
Enthusiasm
Connect
Alignment
Priority
Create
New
Faith
Believe
Transform
Integrity
Gentle
Expansion
Grounded
Harmony
Action
Ambition
Purpose
Hero
Dream
Magic
Shine
Peace
Try
Teach
Compromise
Imagine
Learn
Wonder
Embrace
Courage
Humble
Wish
Work
Smile
Meditate
Lead
Celebrate
Relax
Pray
Sparkle
Represent
Whole
Journey
Prosper
Contribute
Discipline
Laugh
Here
Shift
Delight
Patience
Cultivate
Stillness
Serenity
Vision
Wisdom
Vulnerability
Adventure
Example
Comfort
Give
Rise
Perspective
Glow
Forgive
Observe
Soul
Do you know what your word of the year is going to be? Let me know in the comments! I'm always looking for new inspiration!

---
You May Also Like: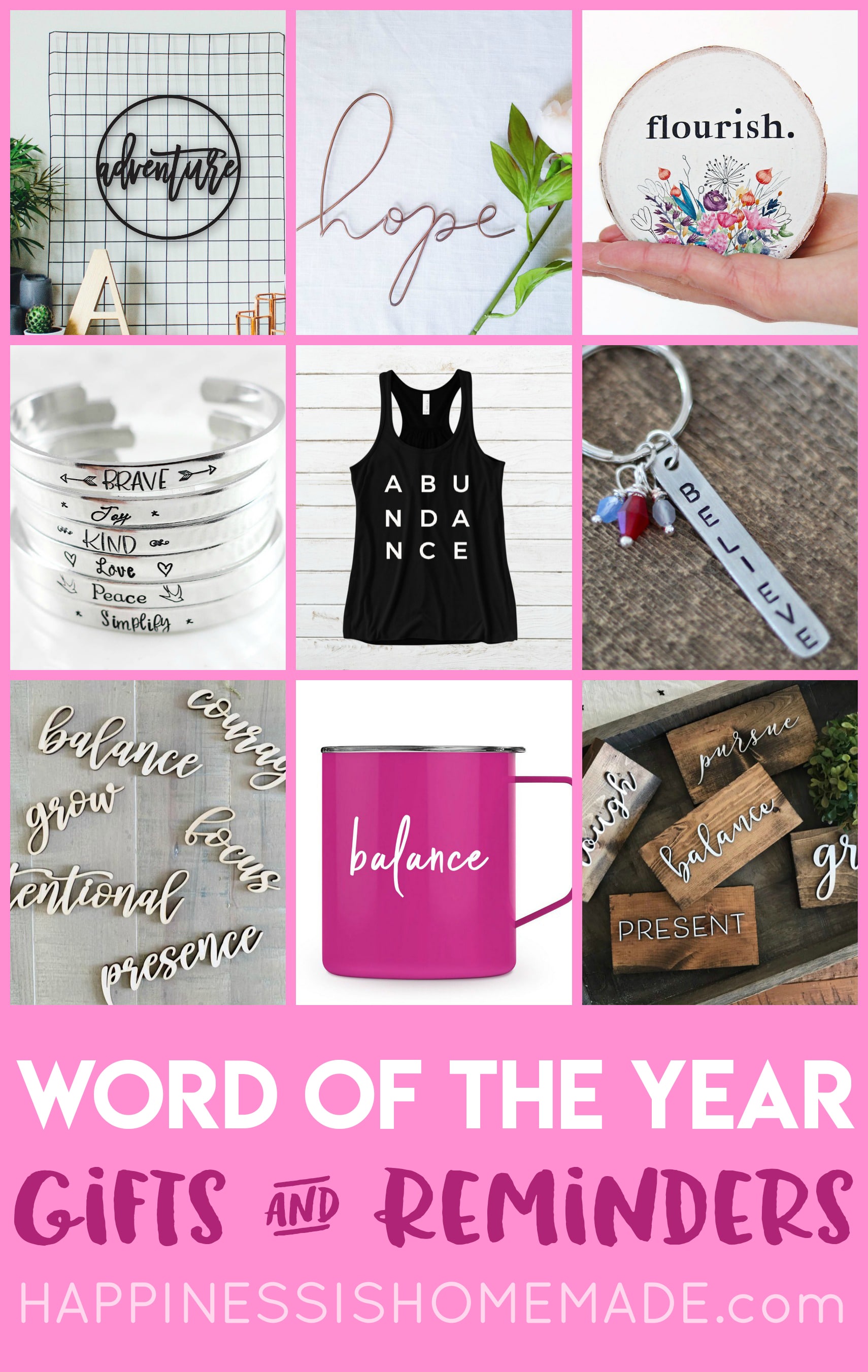 Word of the Year Gifts & Reminders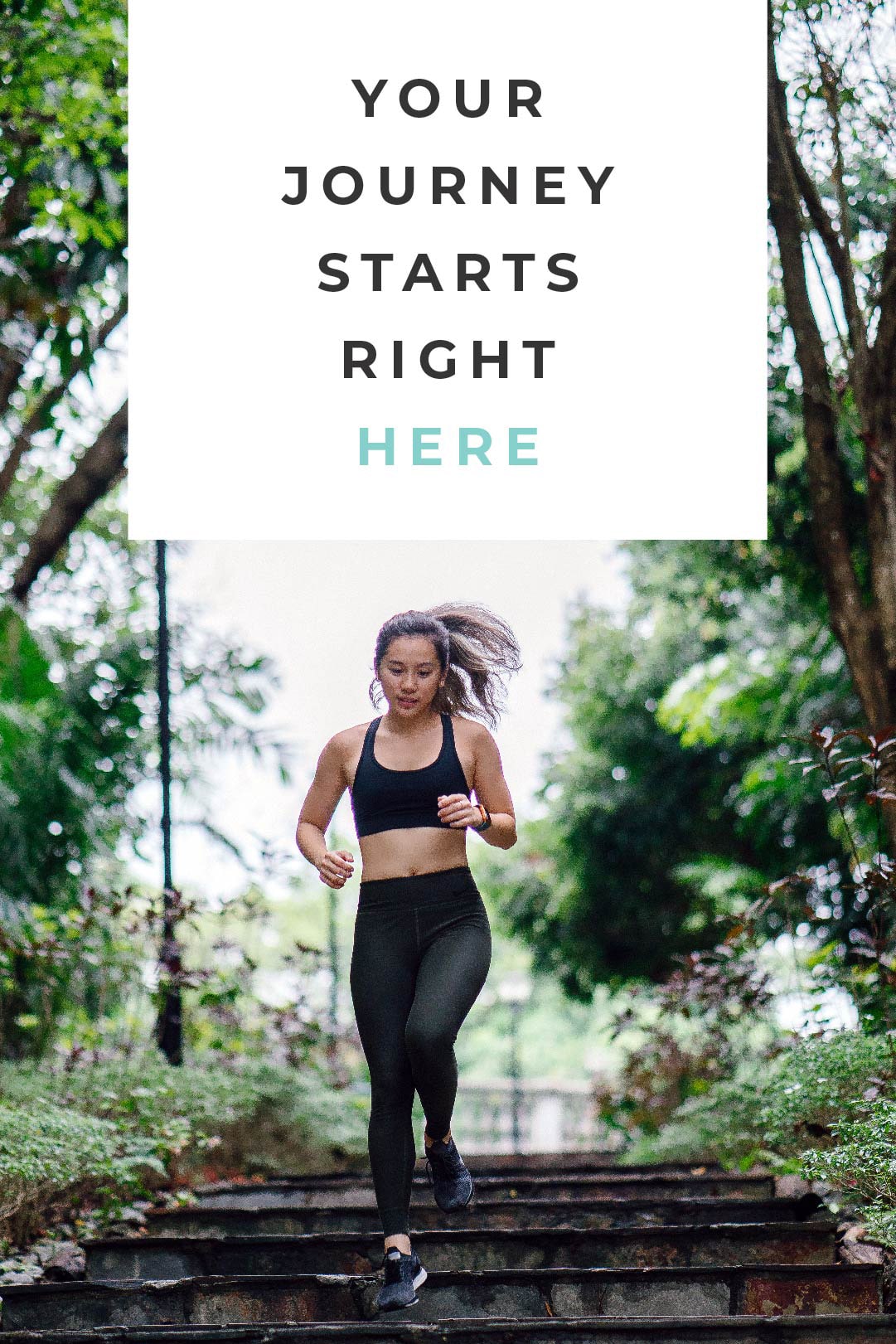 Join Me for the Healthiest and Best Year EVER in 2020!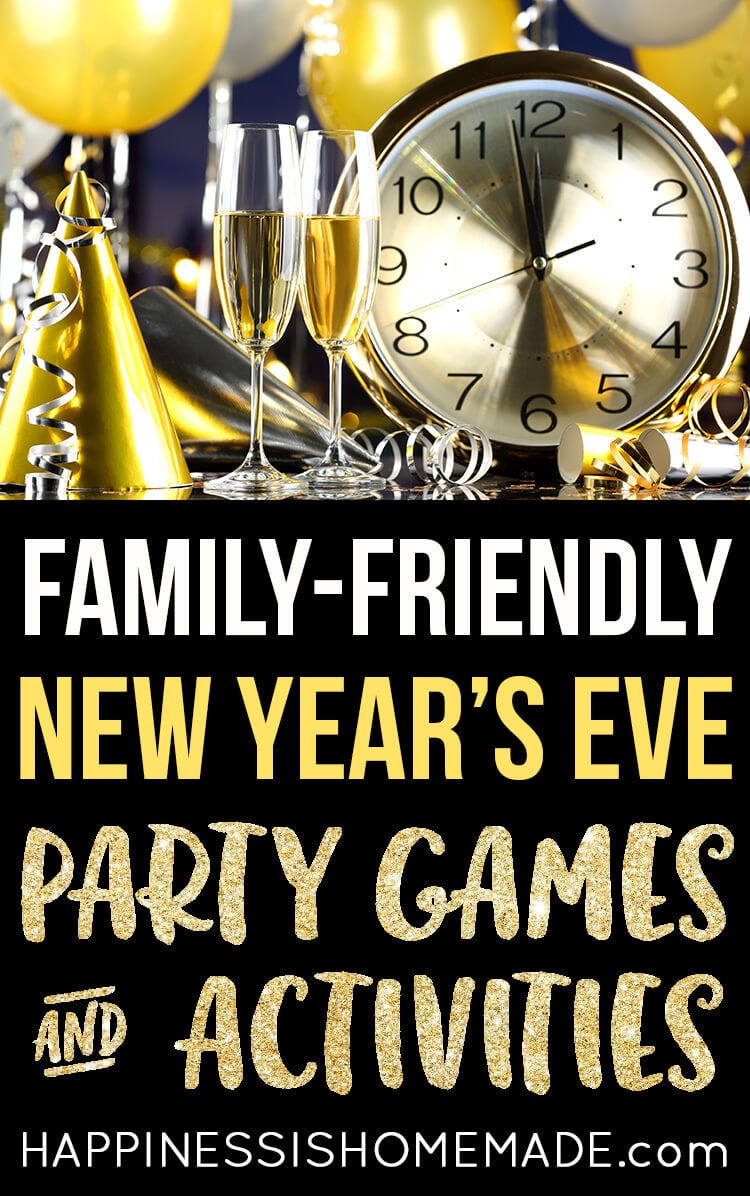 Family Friendly New Year's Eve Games & Activities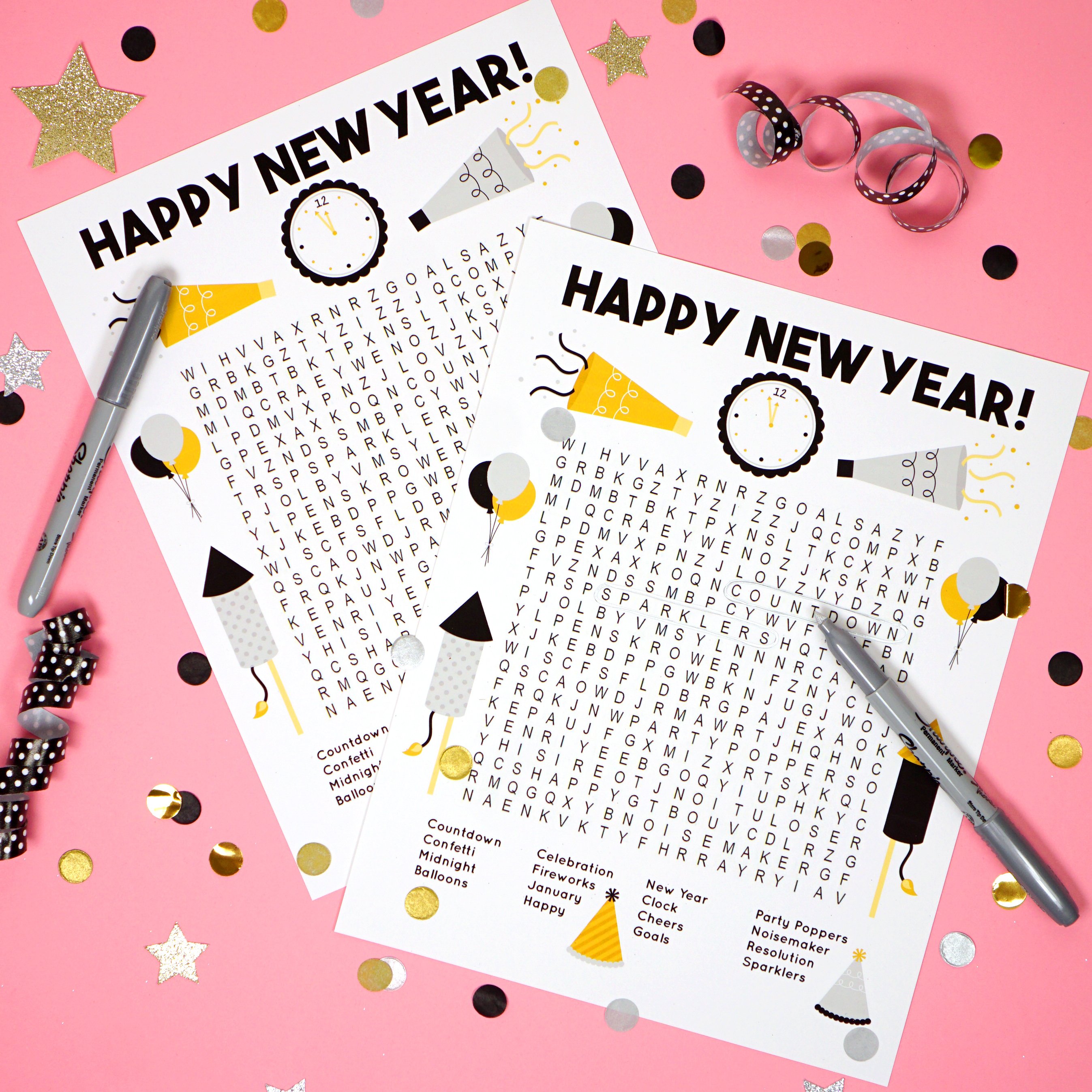 New Year's Printable Word Search
---
Pin these Word of the Year Ideas for Later!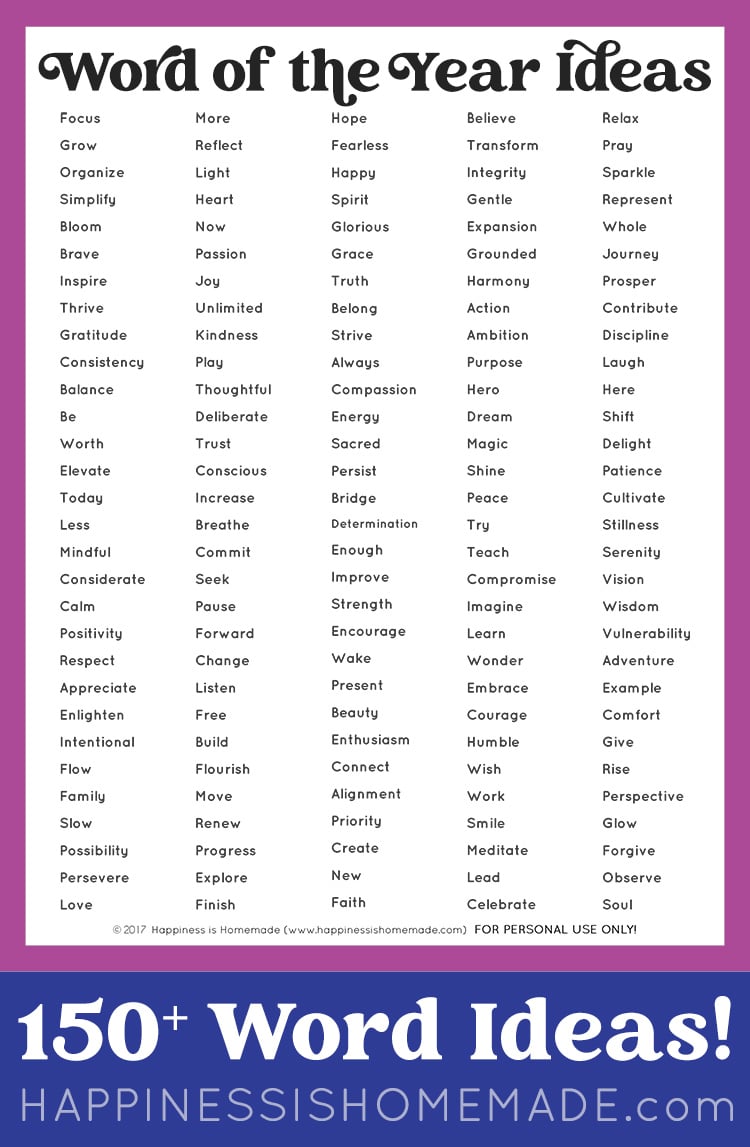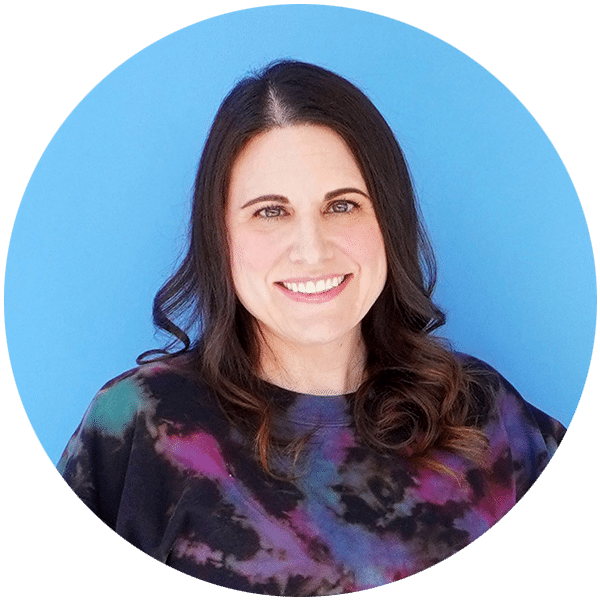 Heidi Kundin has captivated the hearts of millions with her colorful and inspiring approach to crafting, celebrations, and family fun. With over 15 years of experience, Heidi's website has become a must-visit destination for those seeking quick and easy creative ideas and last-minute solutions. Her warm personality shines through her posts, inviting readers to join her on a creative journey that's fun, rewarding, and achievable.