Do you choose a "Word of the Year" or participate in the One Little Word project? With SO many great words to pick from, it can be tough to narrow down the selection, so I've put together a list of some of the best Word of the Year ideas to help you make your decision!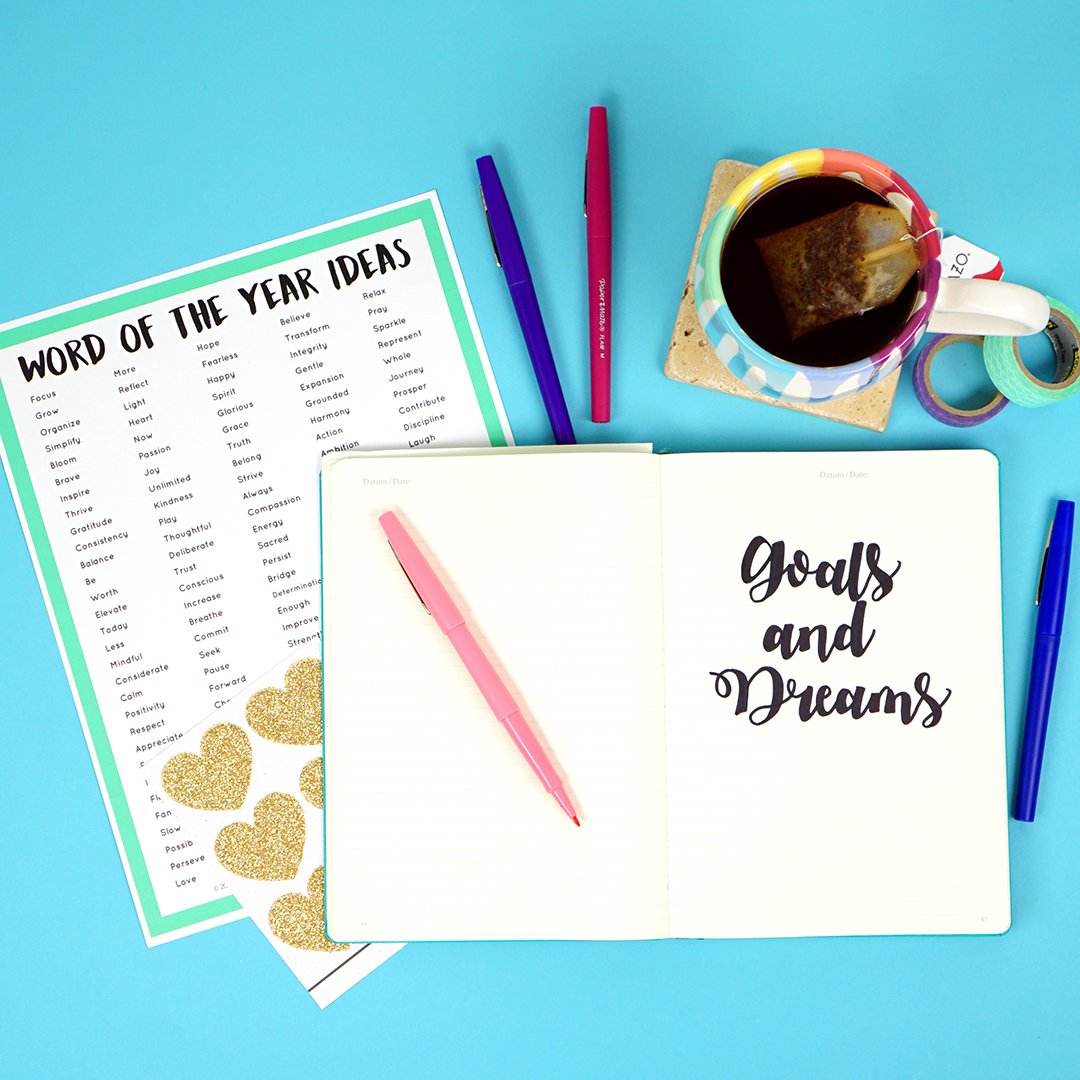 In December of 2010, not long after I started this blog, I decided to choose one single word to be my focus and guidance for the upcoming new year and all of my goals. I wanted to choose something meaningful that would guide me through the year and be a compass throughout life's many decisions, something that would encourage me to be the best version of myself. I settled on the word "Bloom," and in that year I grew this very blog from a part-time hobby to a full-fledged business! It wasn't until a couple of years later that I discovered that One Little Word was a growing movement linked to a popular hands-on workshop that incorporates a little bit of scrapbooking with a lot of journaling and an abundance of self-growth. The idea of selecting a guiding word resonates with many, many people, and the trend of choosing a Word of the Year has gained popularity for good reason!
So, what are some of the most popular choices for your "One Little Word" word of the year? Balance, Focus, Grow, Simplify, and Organize tend to be crowd favorites, because, really, couldn't we all use a little bit more of those things in our lives? They're fantastic words! Personally, my words over the years have included a couple of those popular favorites along with Joy, Improve, and Intentional. I haven't settled on my word for next year yet, but I'm leaning heavily towards Gratitude!
To help you choose your one little word, I put together a list of 150 potential Word of the Year ideas to help inspire your selection: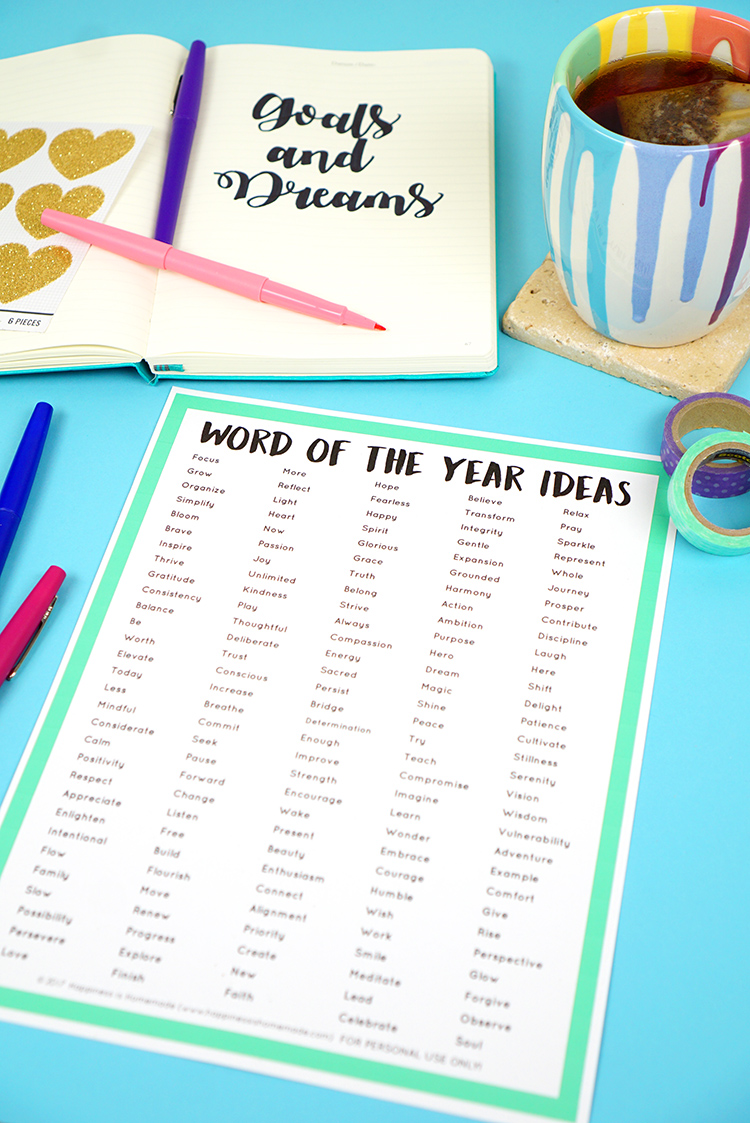 There are SO many great choices on here!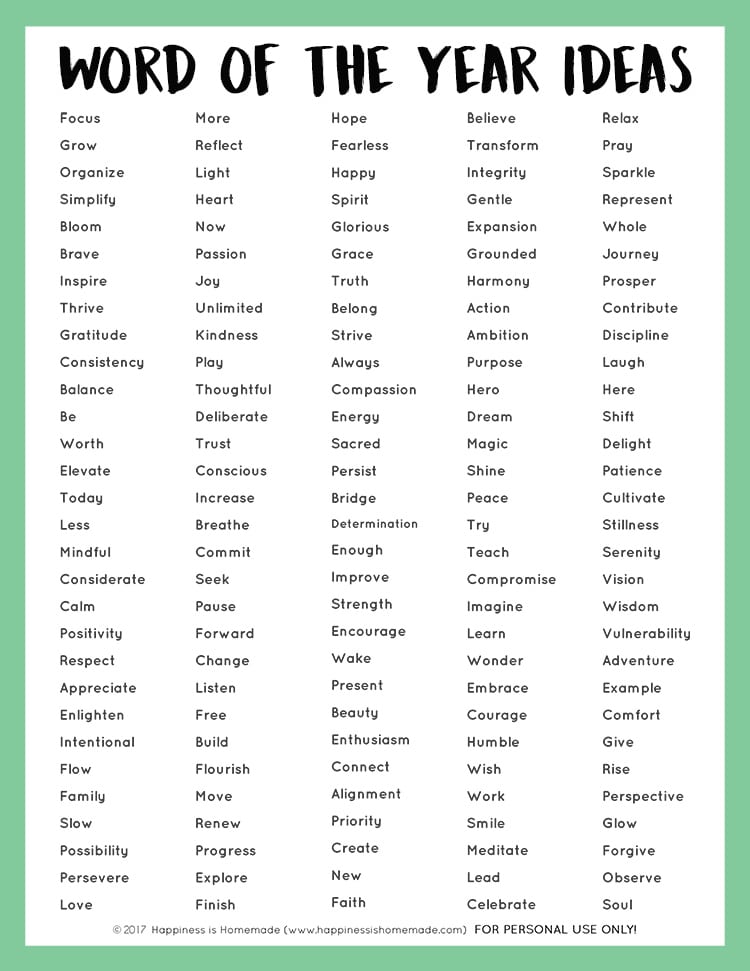 Choosing your guiding words can be a really wonderful activity to do together with your family – choose a word for the entire family and then have everyone select their own personal words as well. It's always fun to see what everyone comes up with! Do you know what your word of the year is going to be? Let me know in the comments! I'm always looking for new inspiration!
TO GET THE WORD OF THE YEAR PRINTABLE, ENTER YOUR NAME AND EMAIL INTO THE FORM BELOW AND CLICK THE "GET IT NOW" BUTTON!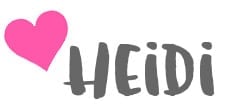 Pin these Word of the Year Ideas for Later!

You May Also Like: