15-Minute DIY Gingerbread Man Soaps
This post and its photos may contain affiliate links. As an Amazon associate I earn from qualifying purchases. If you make a purchase through these links, I may receive a small commission at no extra cost to you!
This easy DIY Gingerbread Soap smells incredible, and it only takes 15 minutes to create! These cute gingerbread man soaps make a great homemade Christmas gift idea that's perfect for friends, family, neighbors, and teachers!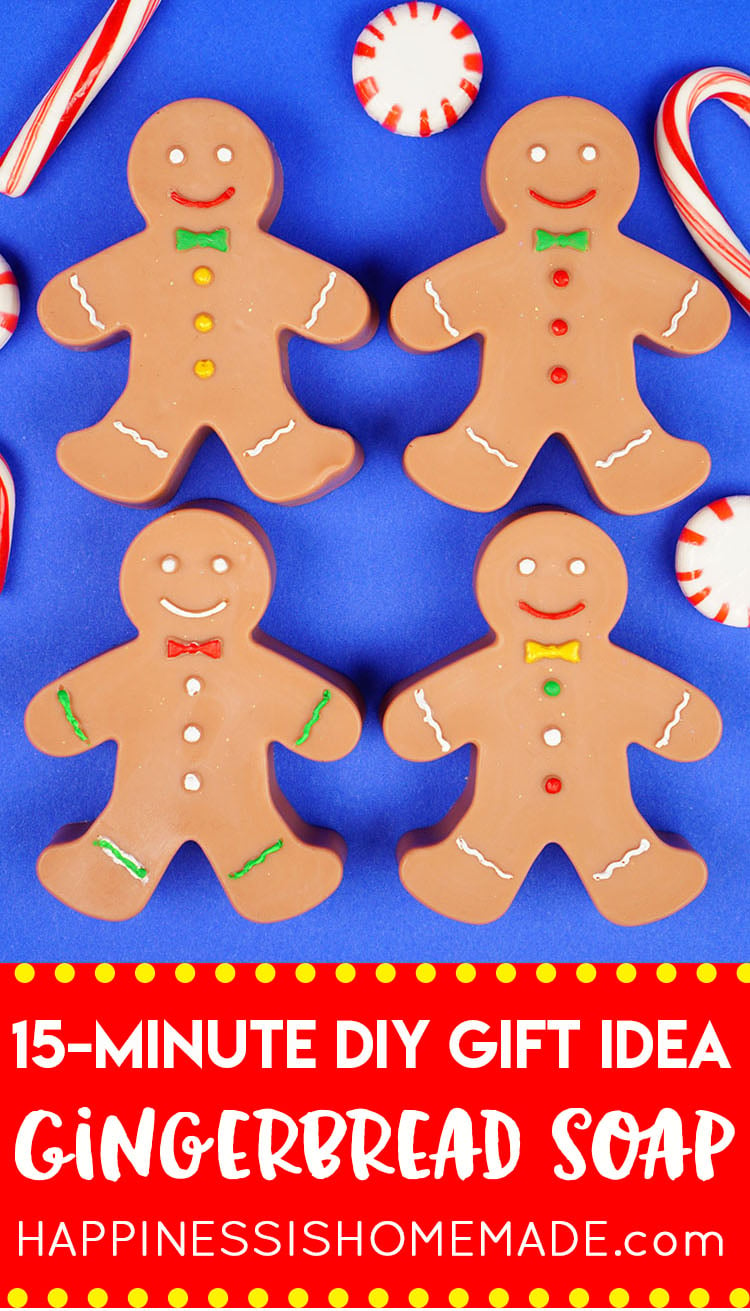 I love these adorable gingerbread soaps for their nostalgic fresh-baked aroma and for the awesome skin benefits (did you know that goat's milk soap is fantastic for your skin?), but what I love even more is the fact that I can whip up an entire batch of these cuties in under 15 minutes! They take a little bit longer to firm up, but the actual "work" part is done in less than 15 minutes – can't beat that! These sweet gingerbread man soaps would make a fantastic homemade Christmas gift idea for friends, family, neighbors, teachers, or anyone on your gift list!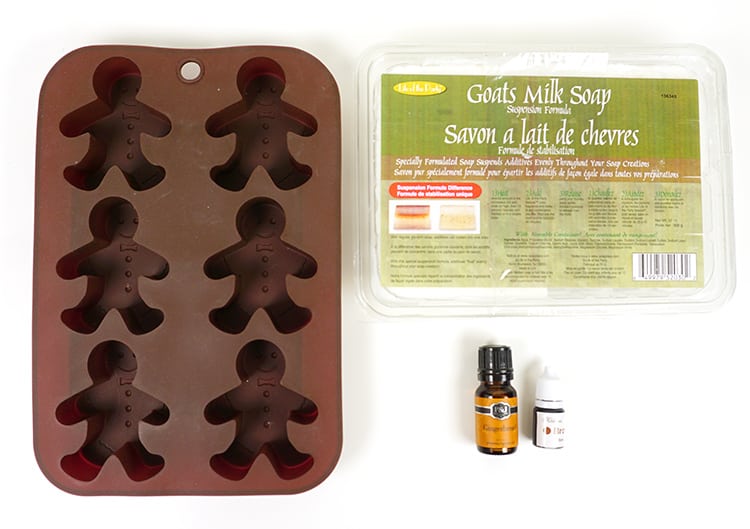 Supplies Used to Make Gingerbread Soap:
Cosmetic Mica Powder in assorted colors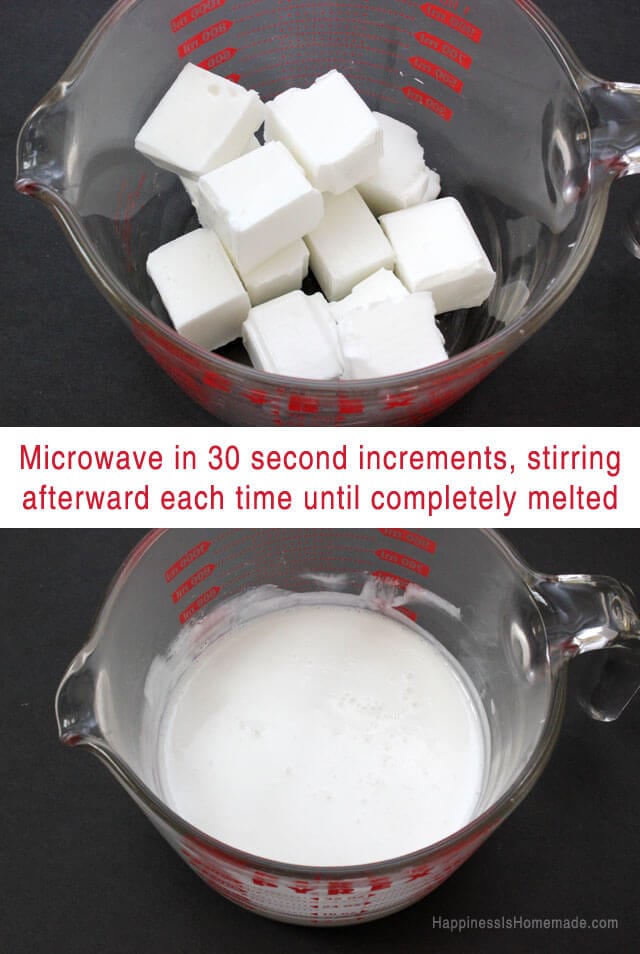 I usually work with about 1 lb (half of the block) of soap base at a time, which makes six gingerbread man soaps (for this batch I made only four soaps since I was working with the leftovers of another project). Slice the soap base into small cubes (it cuts easily with a kitchen knife), place them inside a 4-cup Pyrex measuring cup, and melt in the microwave in 20-30 second increments, stirring well after each to ensure that the soap is completely melted. For 1 lb of soap, I generally microwave for 30 seconds, stir, microwave for another 30 seconds, stir once again, and microwave a final time for 20 seconds. When the soap base is completely melted, add the brown soap colorant (I used about half of the bottle) and gingerbread fragrance oil (about 10-15 drops). Stir until well mixed, and carefully pour into the silicone gingerbread man mold. Spray the top of each soap with a couple of spritzes of 99% isopropyl alcohol to remove any bubbles.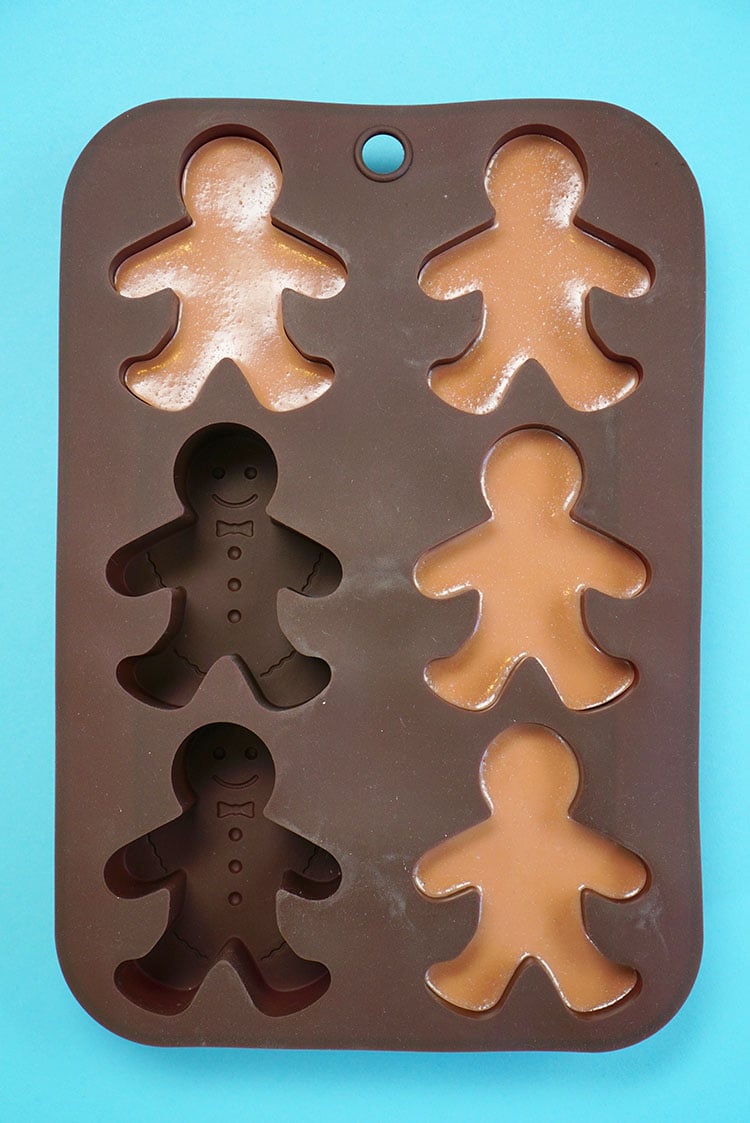 Allow the soap molds to sit undisturbed until completely cool (about 30-90 minutes depending on temperature/humidity). When the soaps are cool and firm, mix ¼ teaspoon mica powder (in your choice of color) with ½ teaspoon of isopropyl alcohol and use a fine paintbrush to paint the gingerbread details.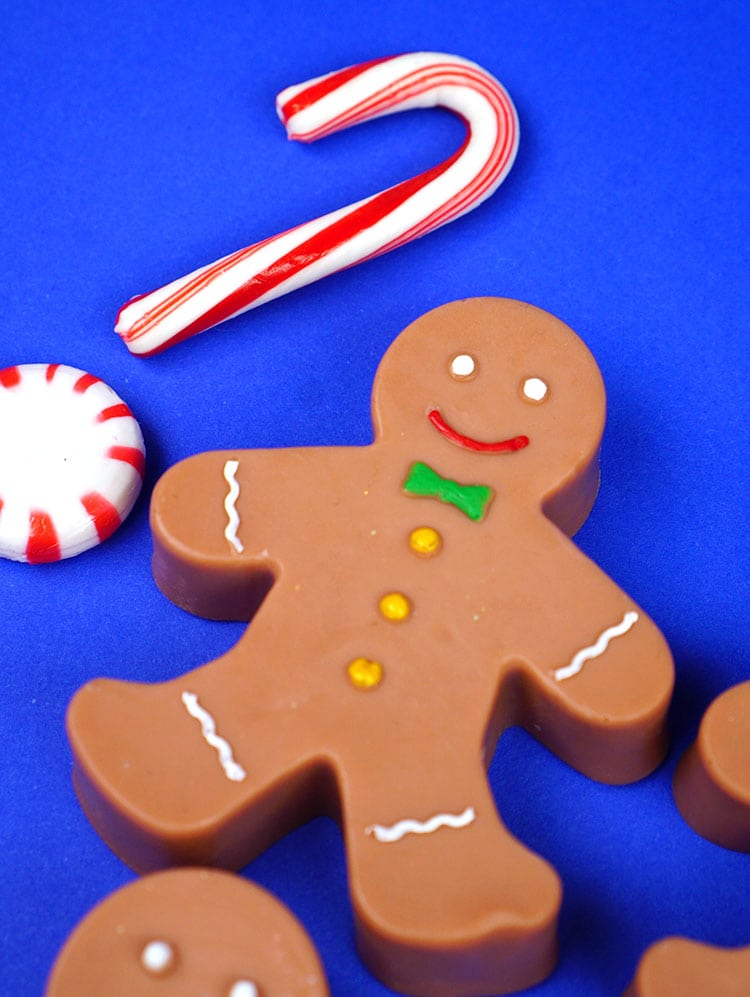 Easy peasy and super cute!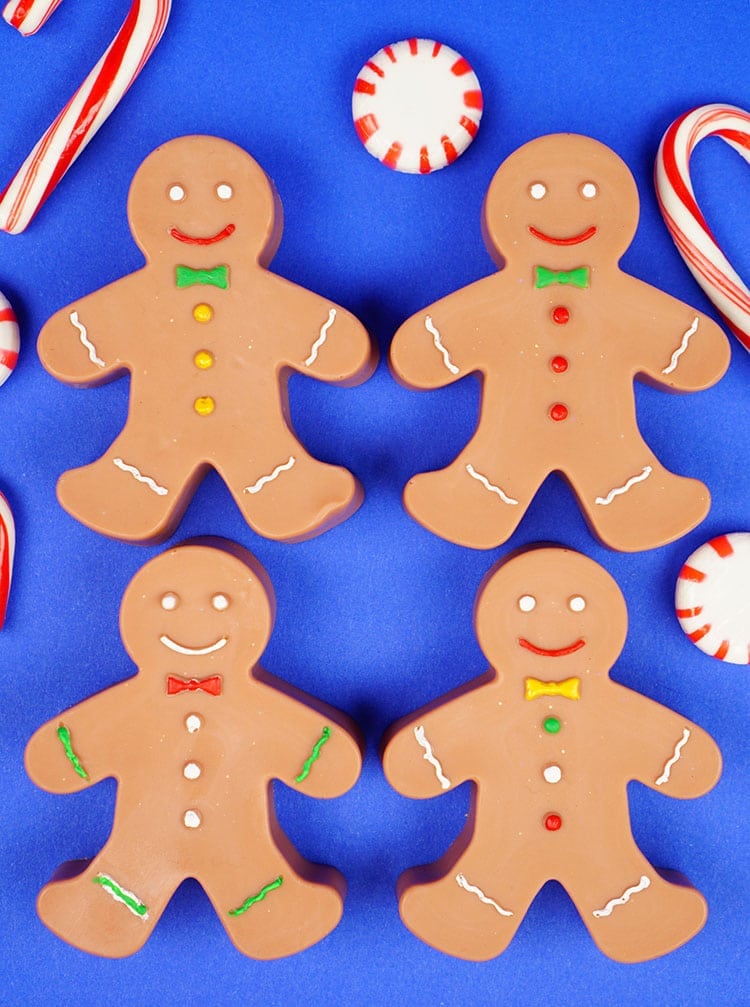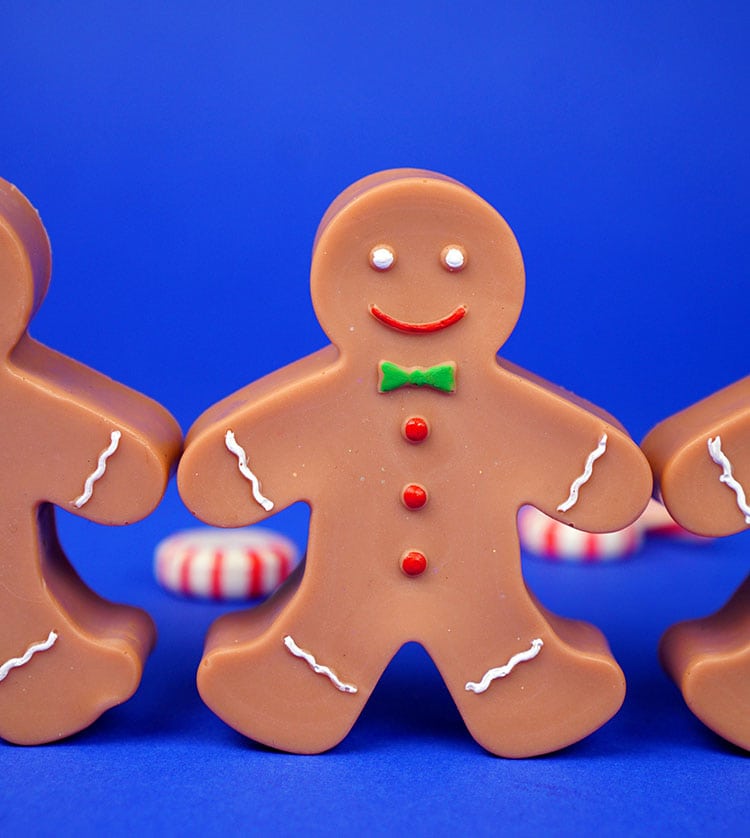 Wrap these cute gingerbread man soaps in a cellophane bag with pretty ribbon or baker's twine for an easy and inexpensive DIY gift idea!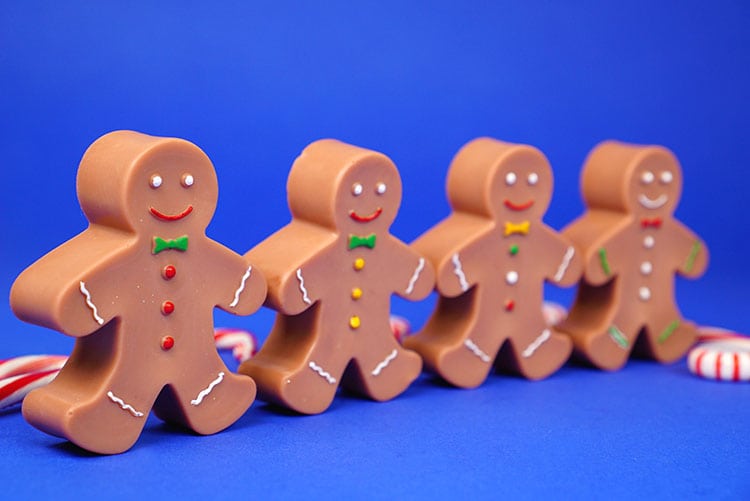 Did I mention that these little guys smell AMAZING? I didn't even realize that I was such a fan of gingerbread fragrance until I made these, but I can't get enough of it! It smells like everything you love about Christmas!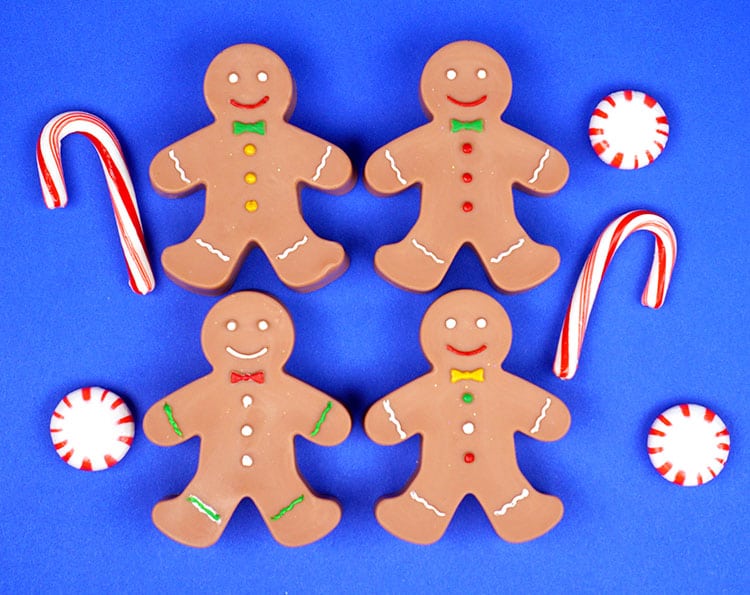 These easy gingerbread man soaps are perfect for holiday gift giving, and I'm sure they'll be a huge hit with your family and friends!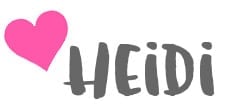 Pin these Gingerbread Man Soaps for Later!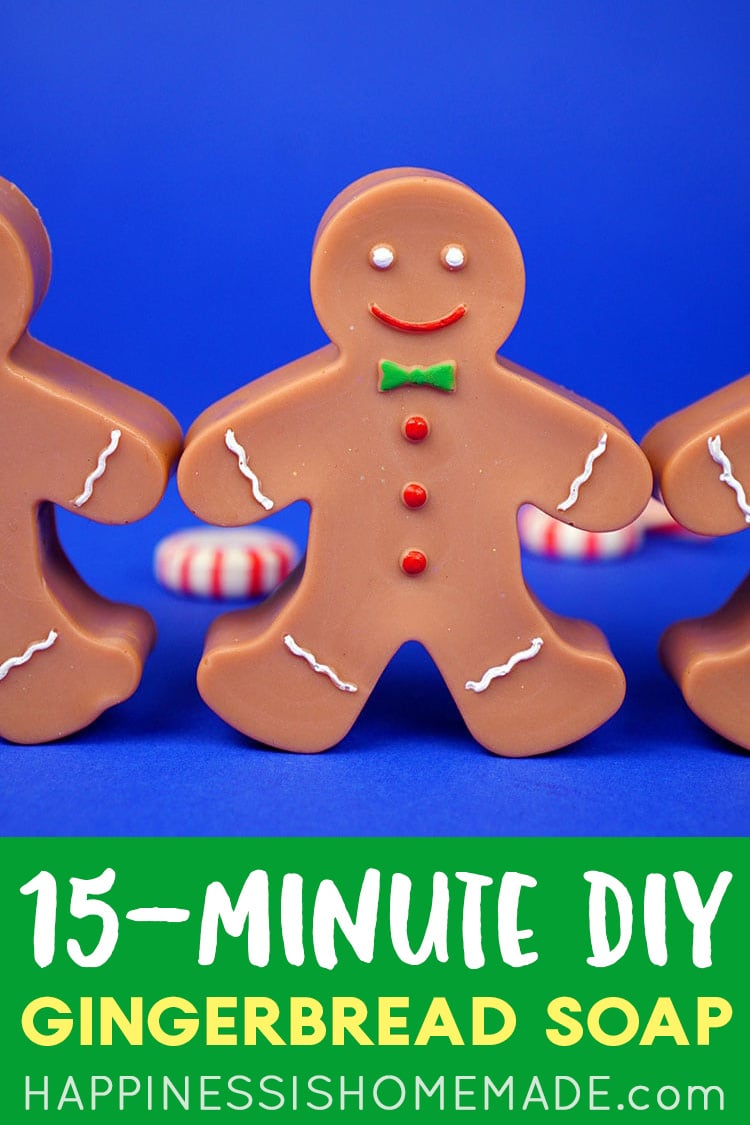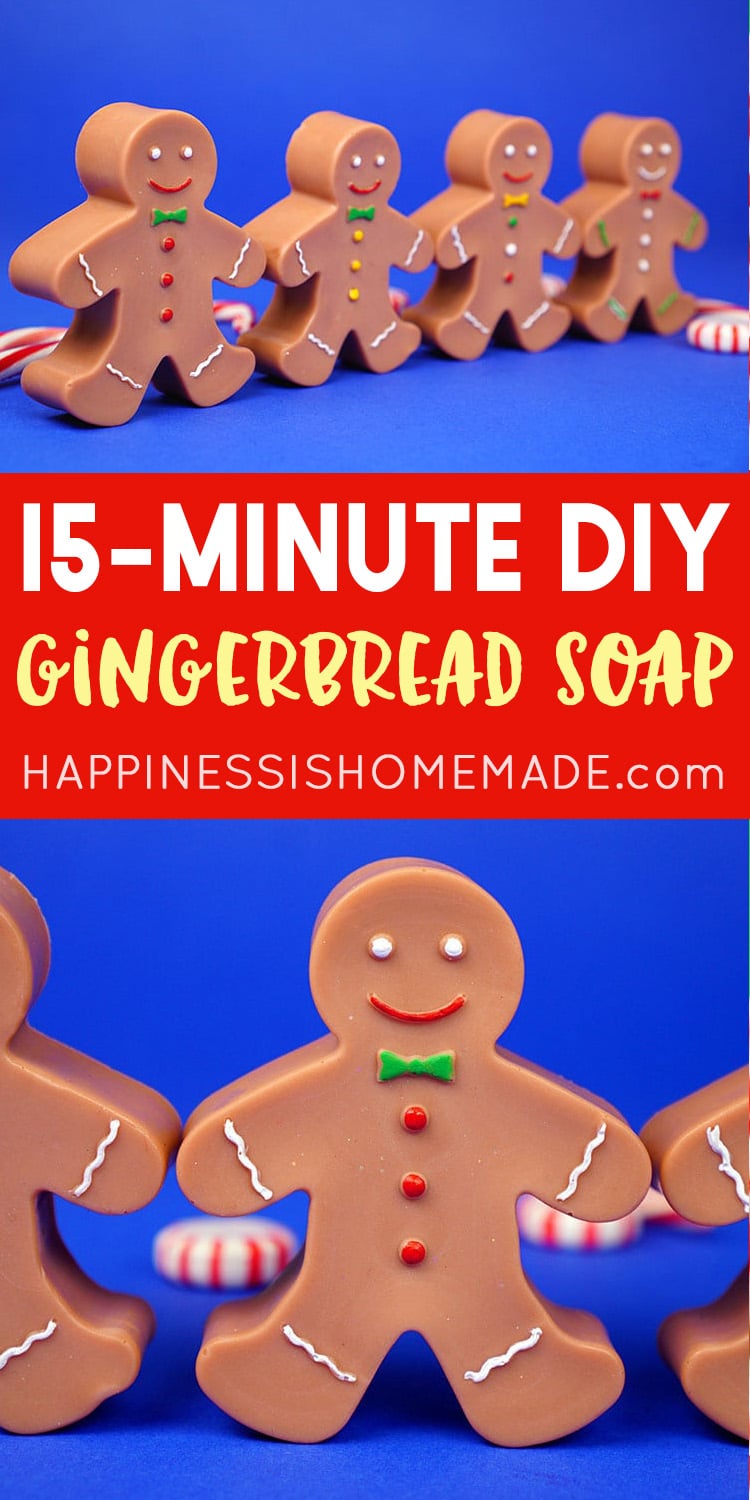 You May Also Like:

[riview id=297 num=2000 orderby=title order=asc size=200×200 showtitle=always lightbox=0]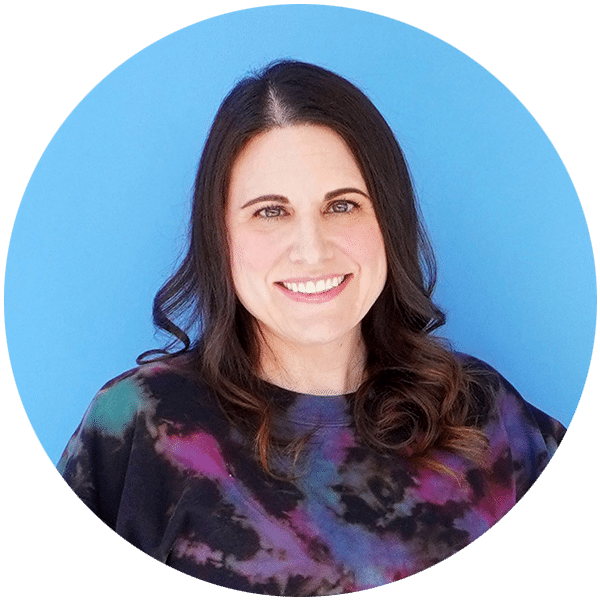 Heidi Kundin has captivated the hearts of millions with her colorful and inspiring approach to crafting, celebrations, and family fun. With over 15 years of experience, Heidi's website has become a must-visit destination for those seeking quick and easy creative ideas and last-minute solutions. Her warm personality shines through her posts, inviting readers to join her on a creative journey that's fun, rewarding, and achievable.