Funny Christmas Shirts with Cricut + Cut Files!
This post and its photos may contain affiliate links. As an Amazon associate I earn from qualifying purchases. If you make a purchase through these links, I may receive a small commission at no extra cost to you!
When it comes to Christmas, are you a "Gangsta Wrapper" or a crazy cat lover who might wish people a "Meowy Christmas?" These DIY funny Christmas shirts are quick and easy to make with Cricut!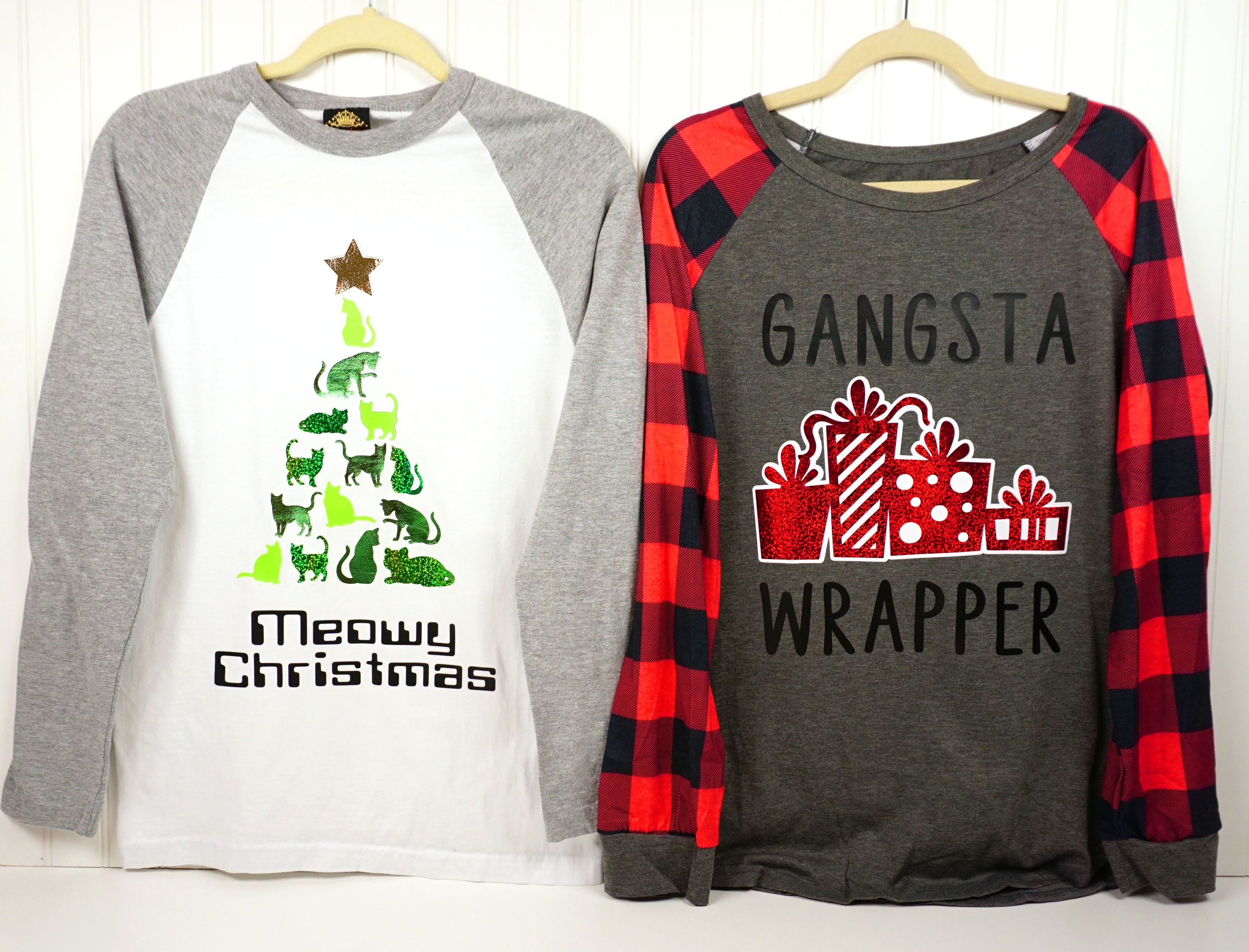 This year's funny Christmas shirts are some of my most favorite ever! When it comes to gift wrapping, I am most definitely a "gangsta wrapper" with some mad present skillz, yo! Every year I spent an entire afternoon wrapping gifts, listening to Christmas music, and watching Love Actually. It's one of my favorite things about the holidays, so I'm super excited that I get to wear this appropriately funny Christmas shirt this year! Of course, I'm not the only one in my family who loves puns and funny shirts, so I made a few funny shirts for my boys, too!
I'll be sharing the other two shirts next week, but today's feature is this "Meowy Christmas" cat tree shirt that is hysterically perfect for my cat-obsessed cat-loving middle son!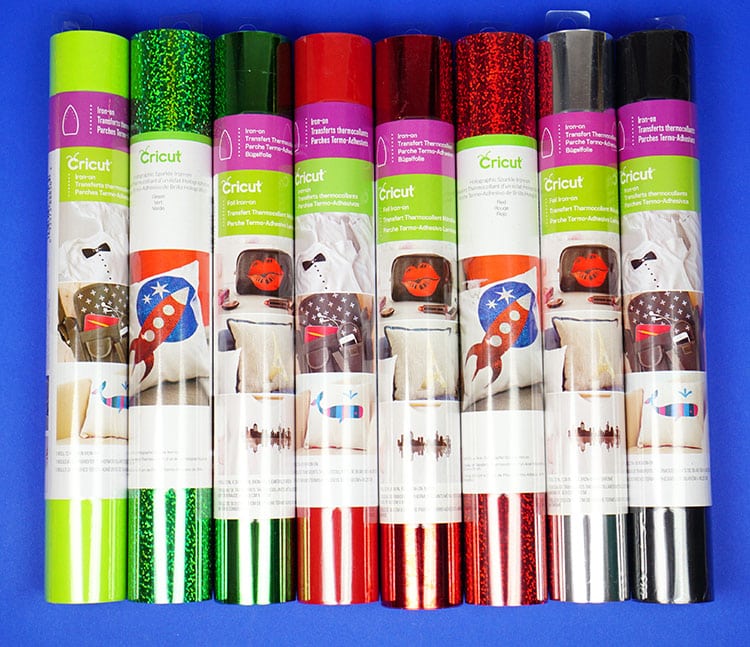 Supplies Used for Funny Christmas Shirts:
I fell in love with all of the different shades of red and green that Cricut offers in their variety of different iron-on finishes, so I knew that I wanted to design something that would show off a fun gradient of color!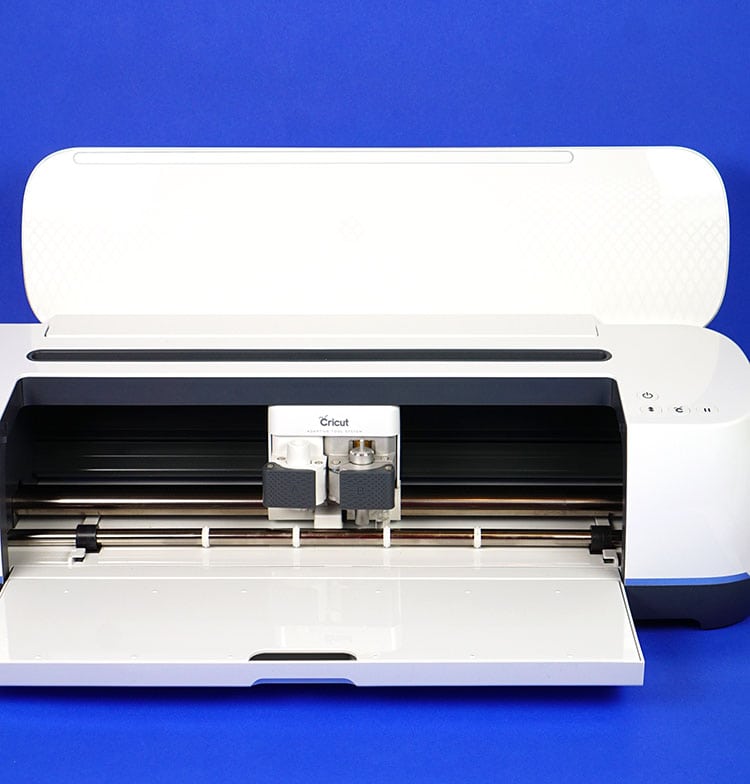 I cut all of my iron-on with my Cricut Maker machine, so it was super quick and easy! I also own an Explore Air machine, and this project will also work well on the Explore, but once you have a Maker, you'll always want to use the Maker! I wrote about the differences between the two machines when the Maker was first released in August, but after using my Maker frequently for several months now, I can tell you firsthand exactly what I love about it.
My favorite thing about the Maker is how sleek and streamlined it is! There are no dials on the Maker, which means that you don't have to take time to constantly adjust those dials and settings the way that you did with the Explore or Explore Air. The Maker has settings for TONS of different materials, all of which have been precisely calibrated by Cricut, so all you have to do is specify your material in the design software, and the machine will adjust the blade depth and pressure to your specific materials – SUPER easy peasy!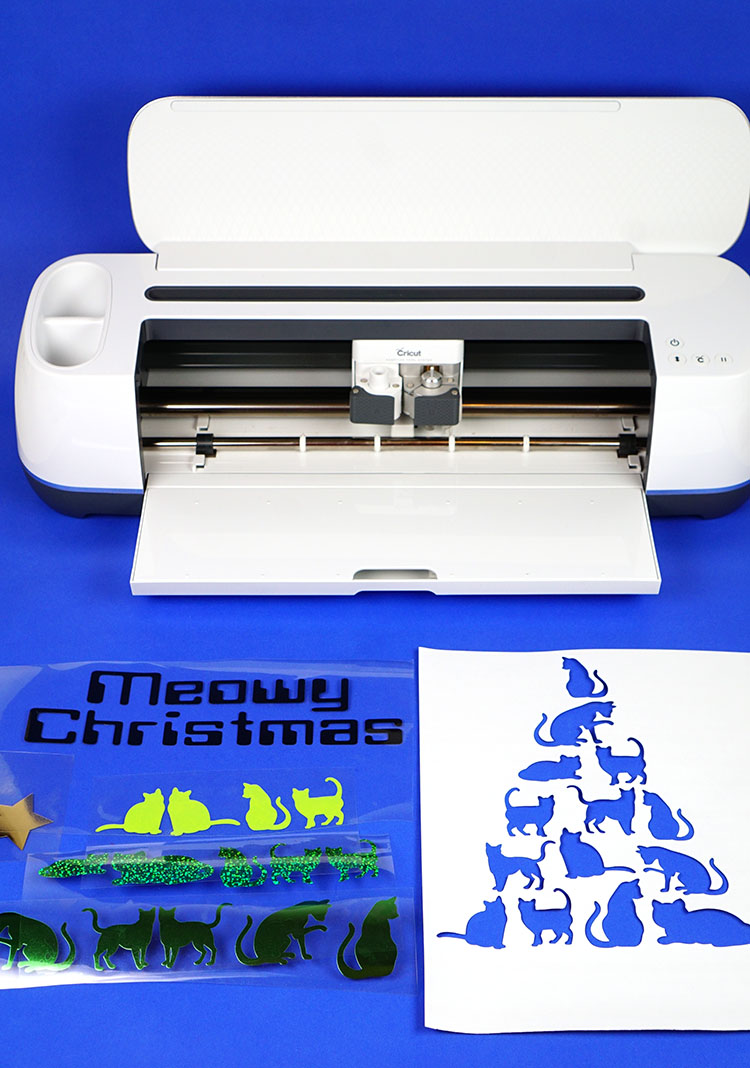 I used the Maker to cut out my cat silhouettes in three different iron-on materials according to the "Meowy Christmas" design that I created in Cricut Design Space. To conserve iron-on materials, the machine cuts the cats in rows, so I created a quick "cheat sheet" out of paper to help me with the positioning of each individual cat. To cut the cheat sheet, simply select all of the cats in the design and click "attach" before cutting.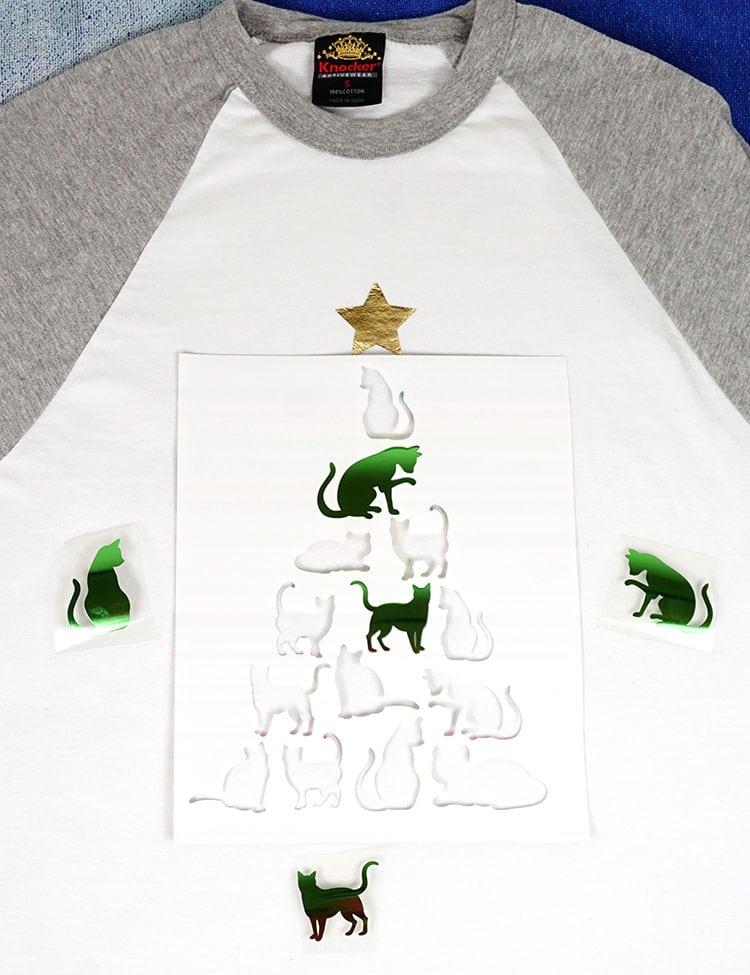 To position the cats, I simply placed them on to the shirt underneath the paper guide in the appropriate location. Then, I carefully lifted the paper off and covered the cat cutouts with the protective iron-on sheet before pressing them with the Cricut EasyPress.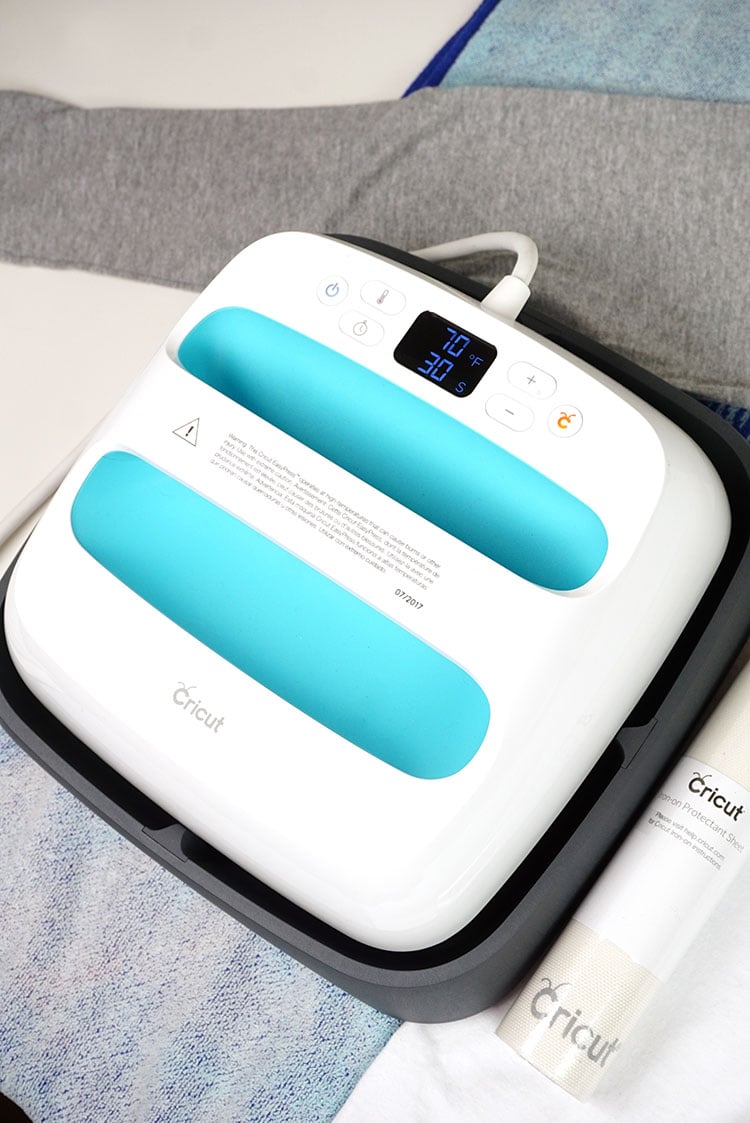 The Cricut EasyPress is one of the most used tools in my craft studio right now! It makes using iron-on vinyl one of the quickest and easiest things ever! The full 9″ square surface of the EasyPress heats quickly to a completely even temperature (as opposed to a traditional iron which can vary in some spots by up to 200 degrees!), and the handy time/temperature guidelines work great and provide perfect results time and time again!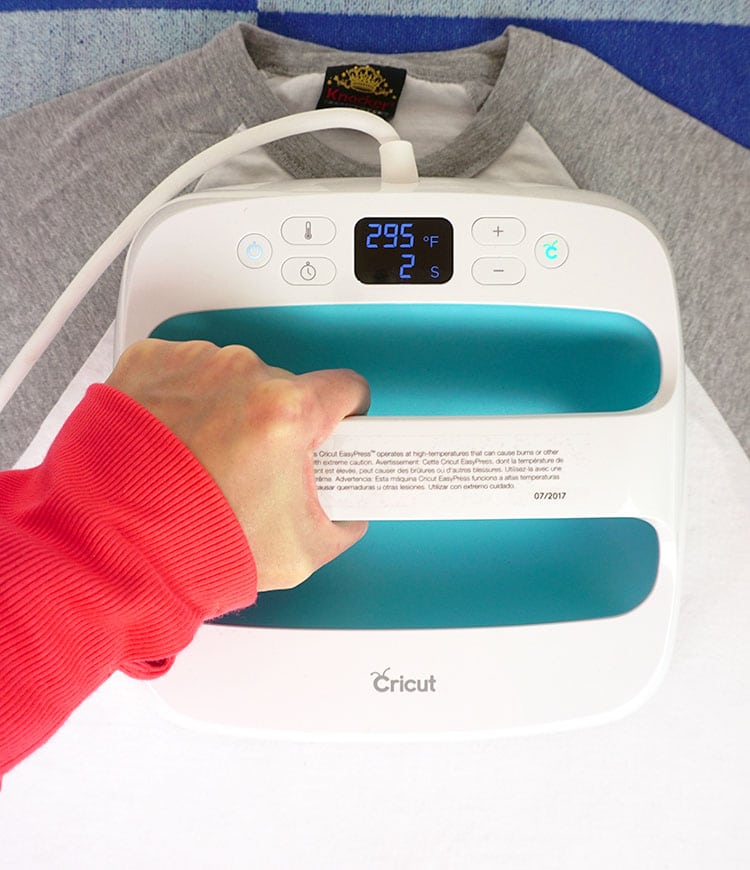 I worked with one color/material at a time and used the specified settings to fuse my iron-on materials to the shirt. It only took a few minutes and the shirt was done!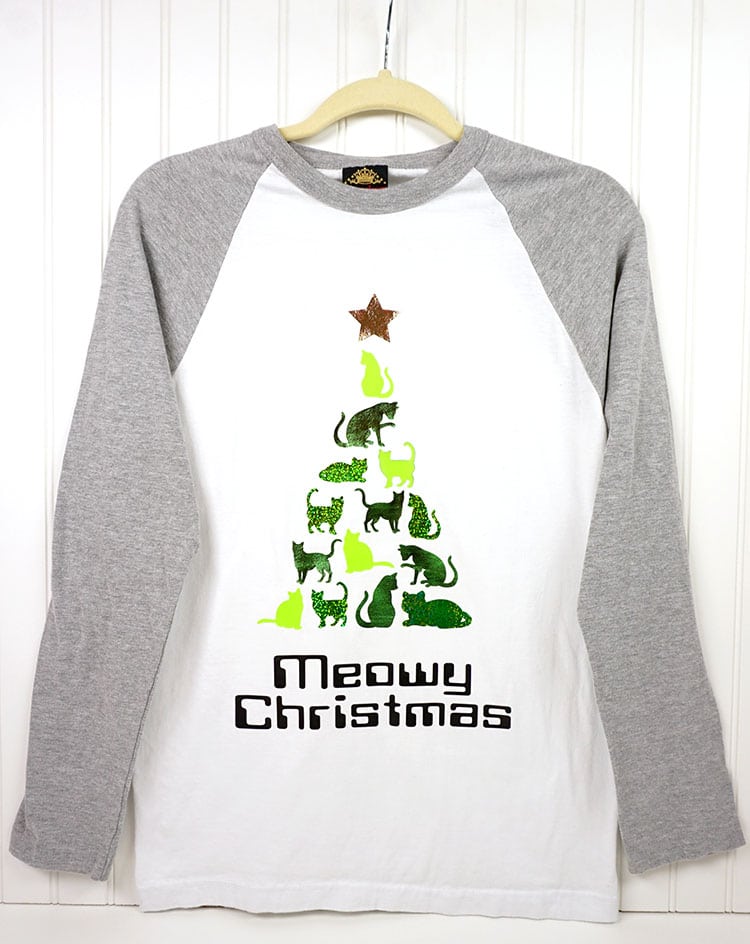 My son LOVES it!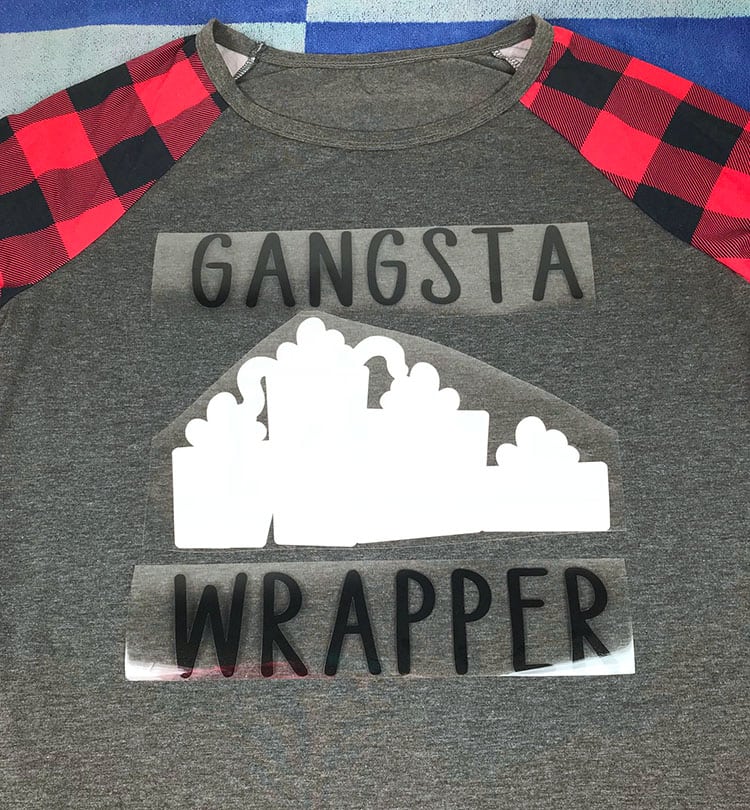 For my "Gangsta Wrapper" shirt, I used classic Cricut Iron-On Lite in black and white for my text and the background layer of the gifts.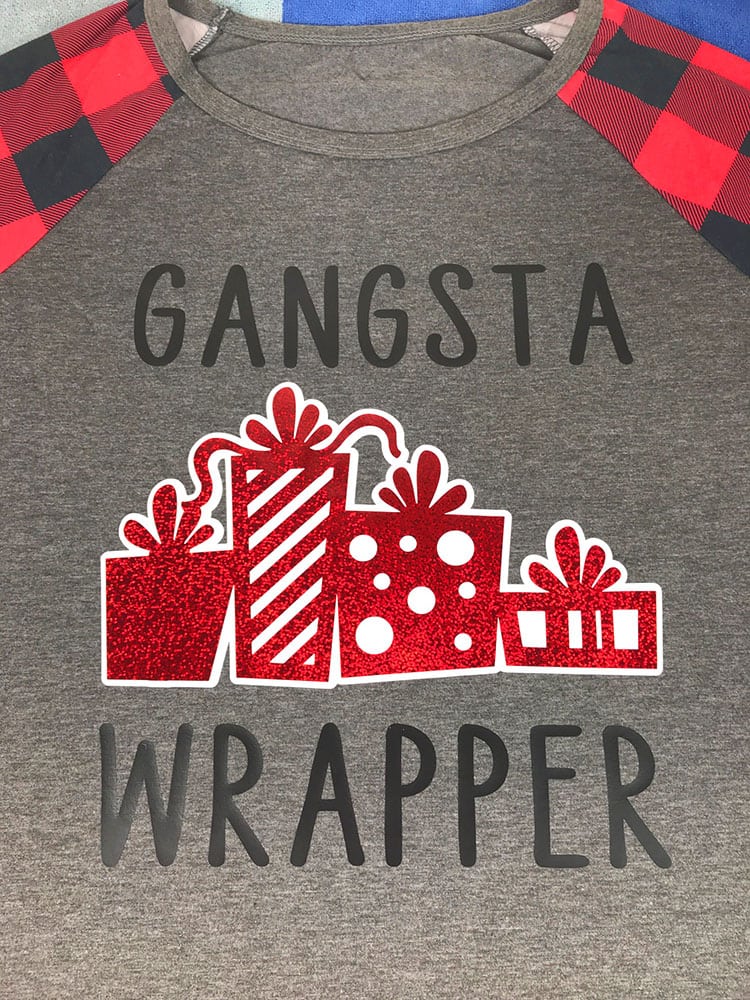 Next, I layered red Holographic Sparkle Iron-On over the white background. I LOVE the incredible amount of shine and shimmer that it has!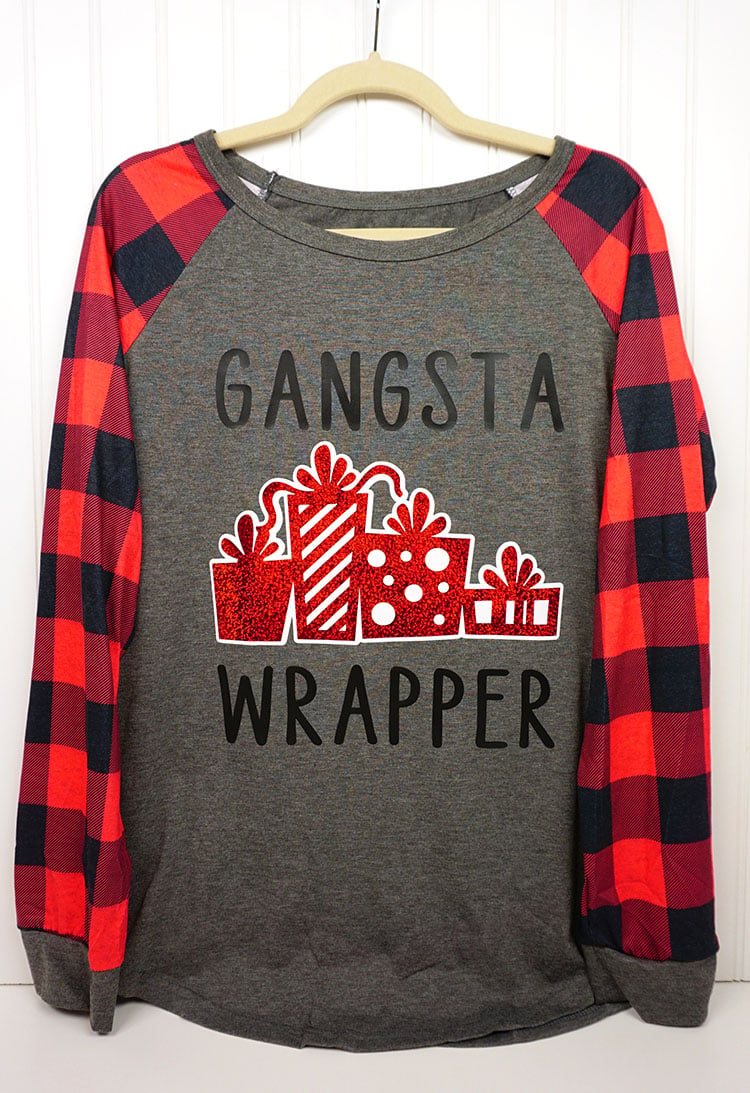 SO cute, don't you think?!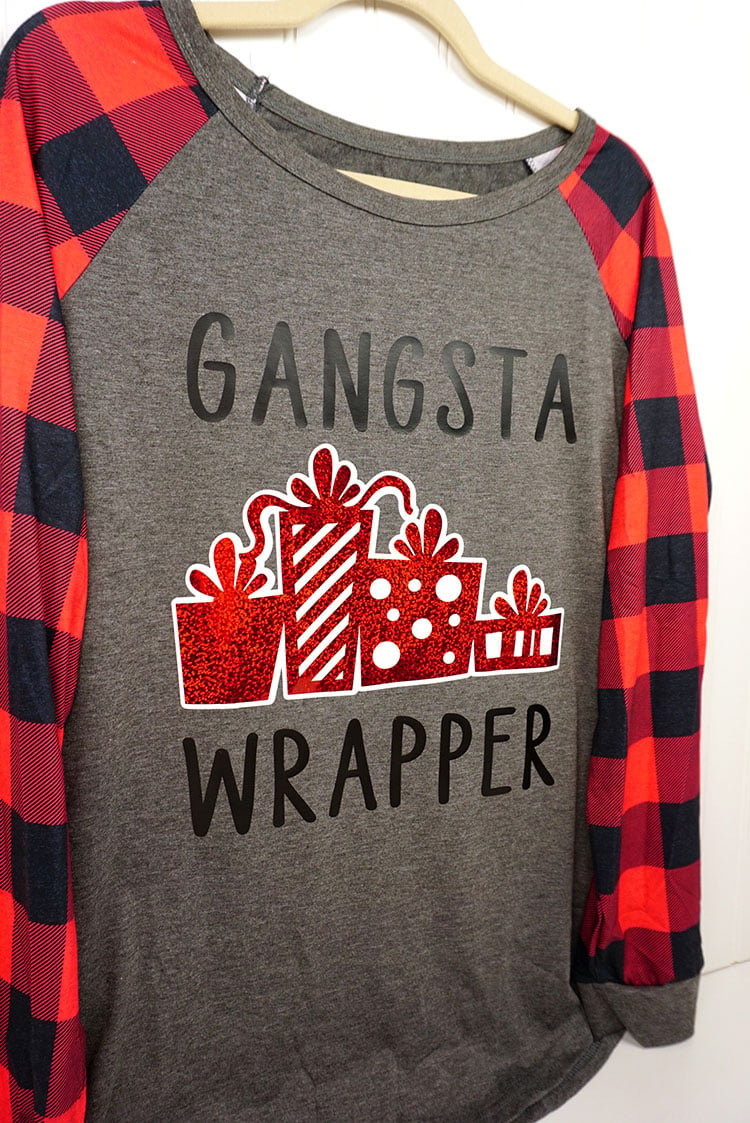 Definitely my favorite funny Christmas shirt ever!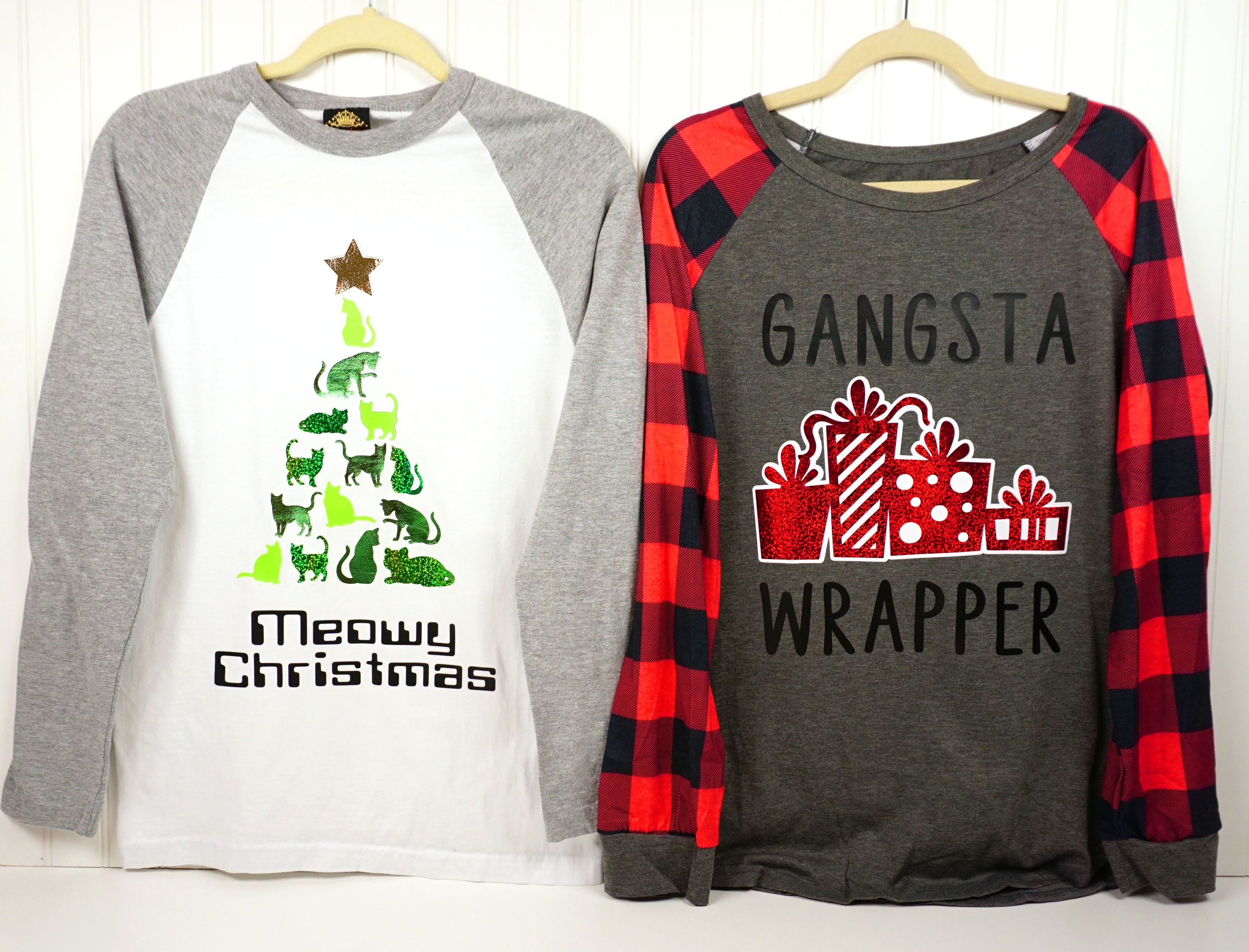 These funny Christmas shirts are going to get a TON of wear this holiday season!

Check Out These Other Christmas Cricut Ideas!
Pin these Funny Christmas Shirts + Cut Files for Later!

You May Also Like: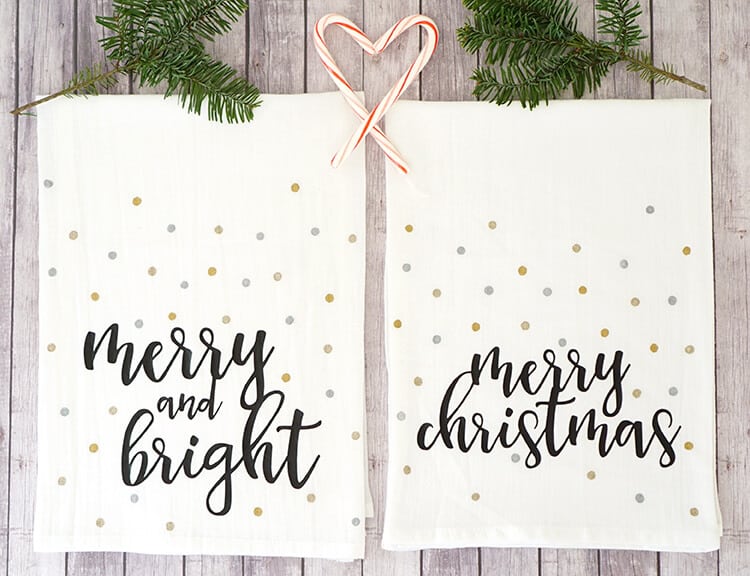 Easy Christmas Tea Towels – great gift idea!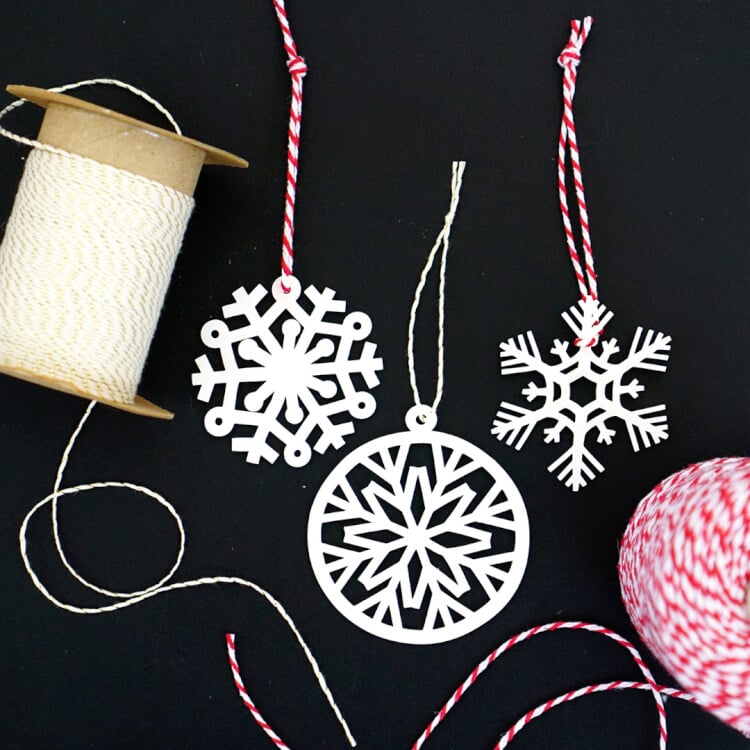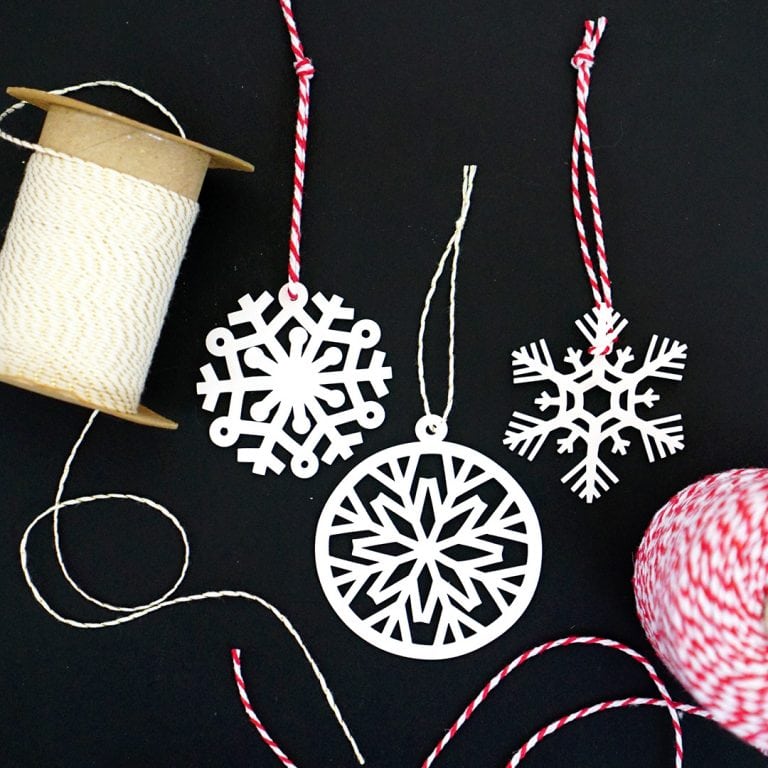 Shrinky Dink Snowflake Ornaments with Cricut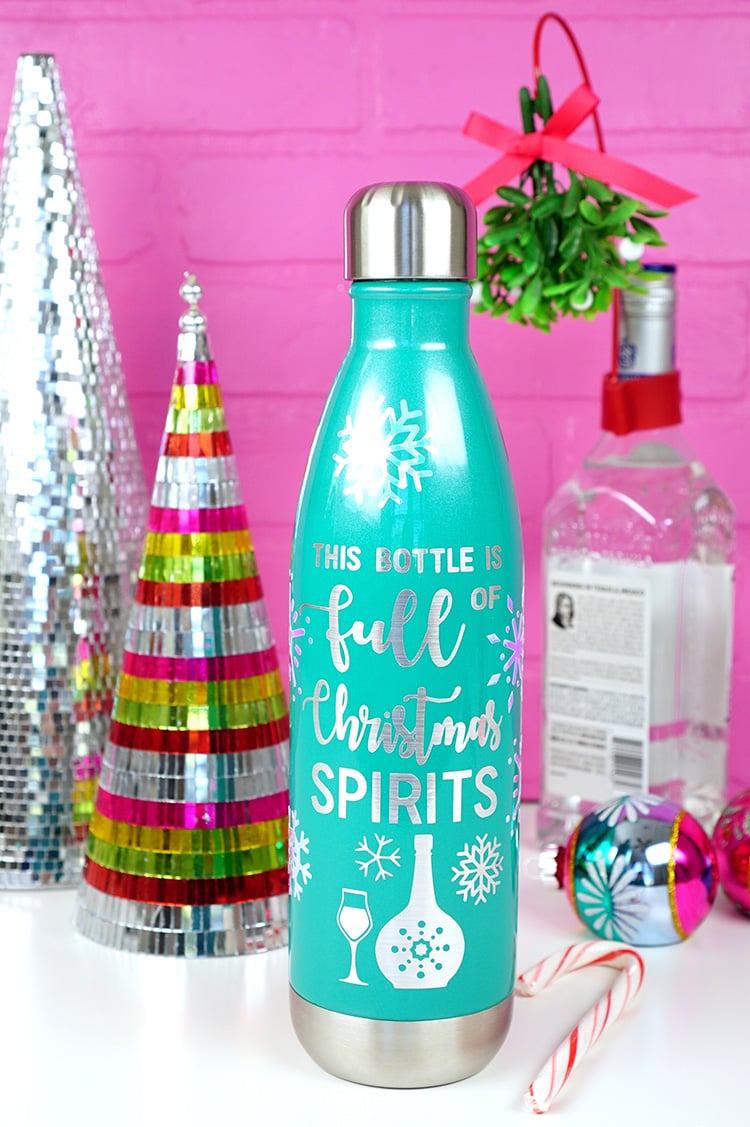 Free "Christmas Spirits" SVG Cut File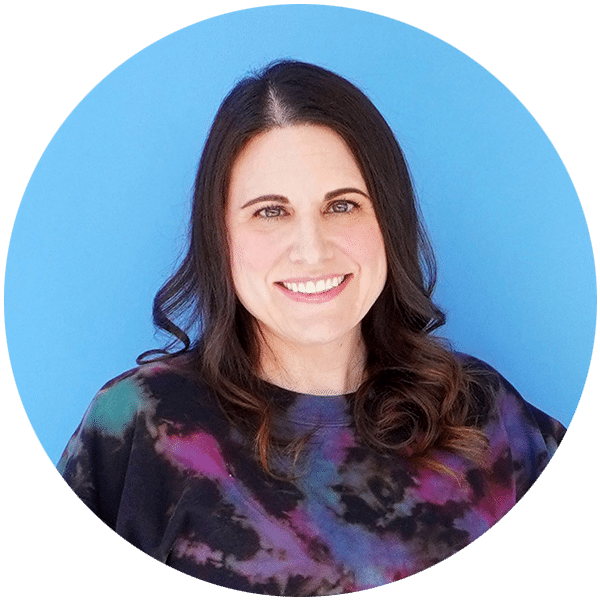 Heidi Kundin has captivated the hearts of millions with her colorful and inspiring approach to crafting, celebrations, and family fun. With over 15 years of experience, Heidi's website has become a must-visit destination for those seeking quick and easy creative ideas and last-minute solutions. Her warm personality shines through her posts, inviting readers to join her on a creative journey that's fun, rewarding, and achievable.