Beginner Fitness Jumpstart: Week 2
This post and its photos may contain affiliate links. As an Amazon associate I earn from qualifying purchases. If you make a purchase through these links, I may receive a small commission at no extra cost to you!
Last week we kicked off our 8-Week Fitness Jumpstart series, but don't worry, it's not too late to join in!
You can hop back to the beginning and start with Week One, or join us here for Week Two's workout and meal plan! Jump right in – no excuses! Play. Party. Pin. and I are each providing a healthy dinner plan and workout guide each week, and all you need to do is follow along to feel your best! The workouts here on Happiness is Homemade are designed with beginners in mind, and the workouts on Play. Party. Pin. are focused on running and half marathon training. In addition to feeling healthy, gaining confidence and looking your best, Fitness Jumpstart participants will also have a chance to win some incredible prizes! (Psst…we're awarding extra giveaway points for participation, and you're going to be SO happy to have those extra entries!)
WORKOUT PLAN: For each day shown, complete the listed exercises at least once (note: if you are able, repeat each cycle 2-3 times to maximize results) and walk for the stated amount of time. This week's workout incorporates run/walking on Thursday and Sunday. For these workouts, run for one minute followed by walking for two minutes. Repeat the run/walk cycle for 30 minutes.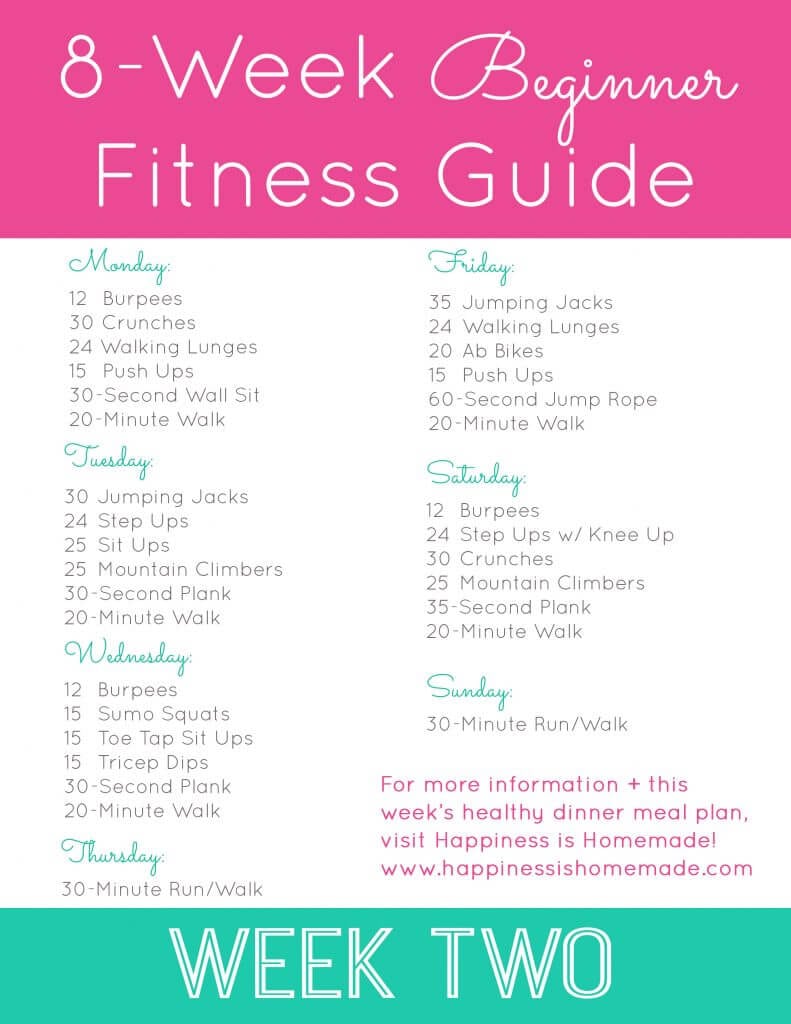 CLICK HERE TO PRINT THE WEEK TWO WORKOUT PLAN
Click here to see video demonstrations of some of this week's exercises!
WEEK TWO DINNER MENU:
This week's healthy dinner plan has a little bit of a twist to it – literally! Each of the seven dinners on this week's menu contain vegetables that have been spiralized!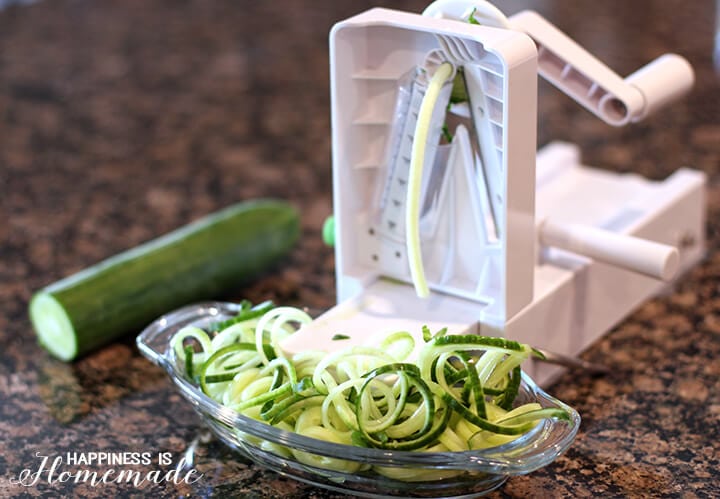 If you're new to spiralizing, let me give you a bit of advice – buy yourself an Inspiralizer! I previously owned three other spiralizing gadgets before purchasing my Inspiralizer, so I can tell you firsthand that all machines are NOT made equally! The Inspiralizer is by far the best spiralizer on the market with reinforced handles, a convenient twist-dial blade selector, enhanced safety features, and smaller core size for less waste. It also is the only spiralizer that firmly secures to my kitchen counter without any slipping or sliding (yay!). Check out this video to see for yourself…
With a delicious assortment of spiralized vegetable rice and noodles, this week's dinners are high in flavor and nutrients, yet they're easy on the waist line. Each of the meals this week come from Ali at Inspiralized, and if you like these, you'll definitely want to check out the hundreds of free recipes that she shares on her site or in her cookbook!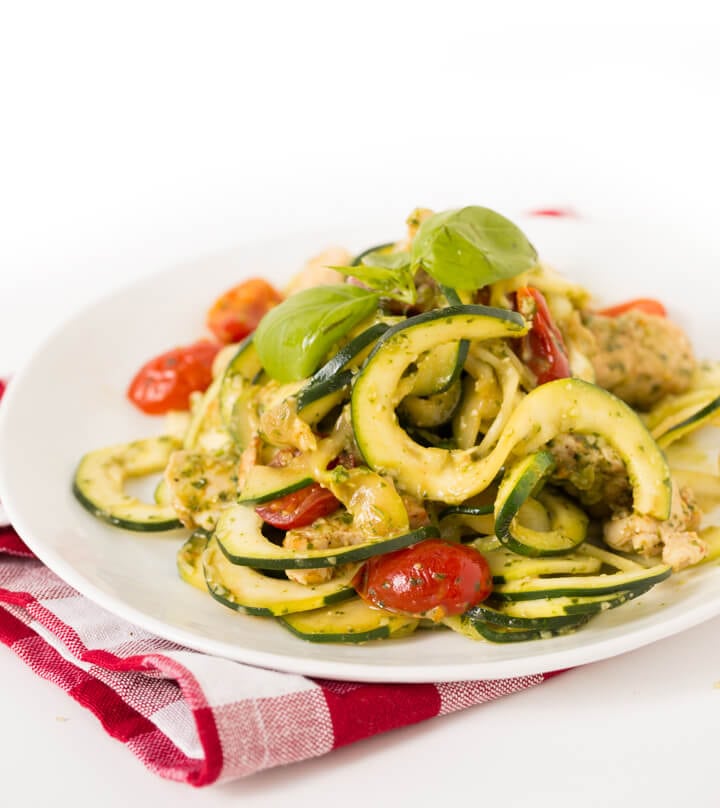 Chicken and Pesto Zucchini Fettuccine with Tomatoes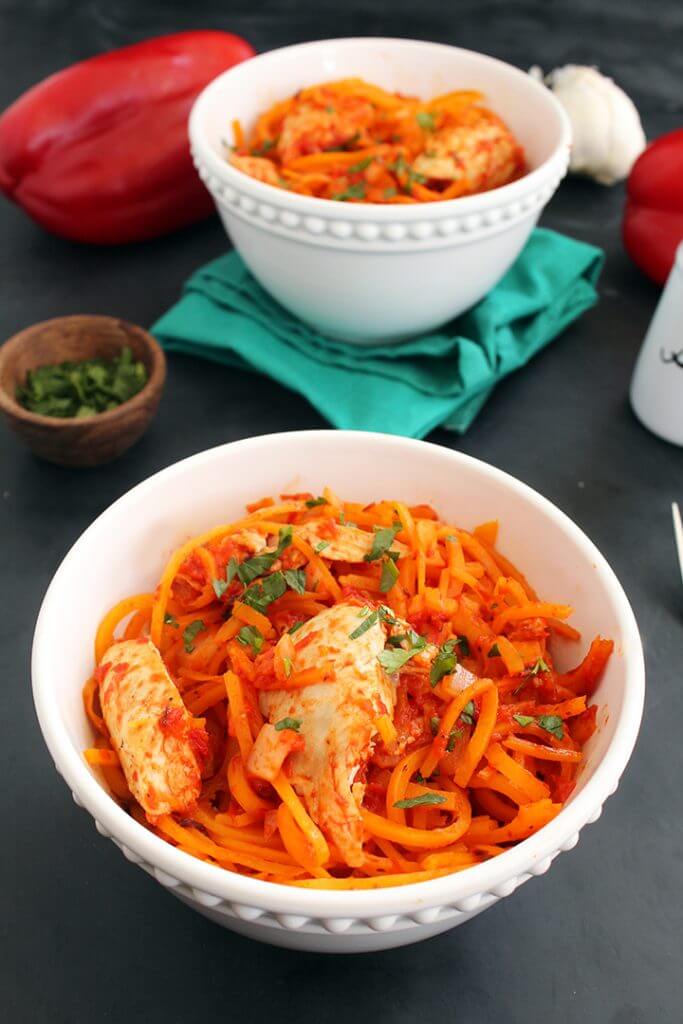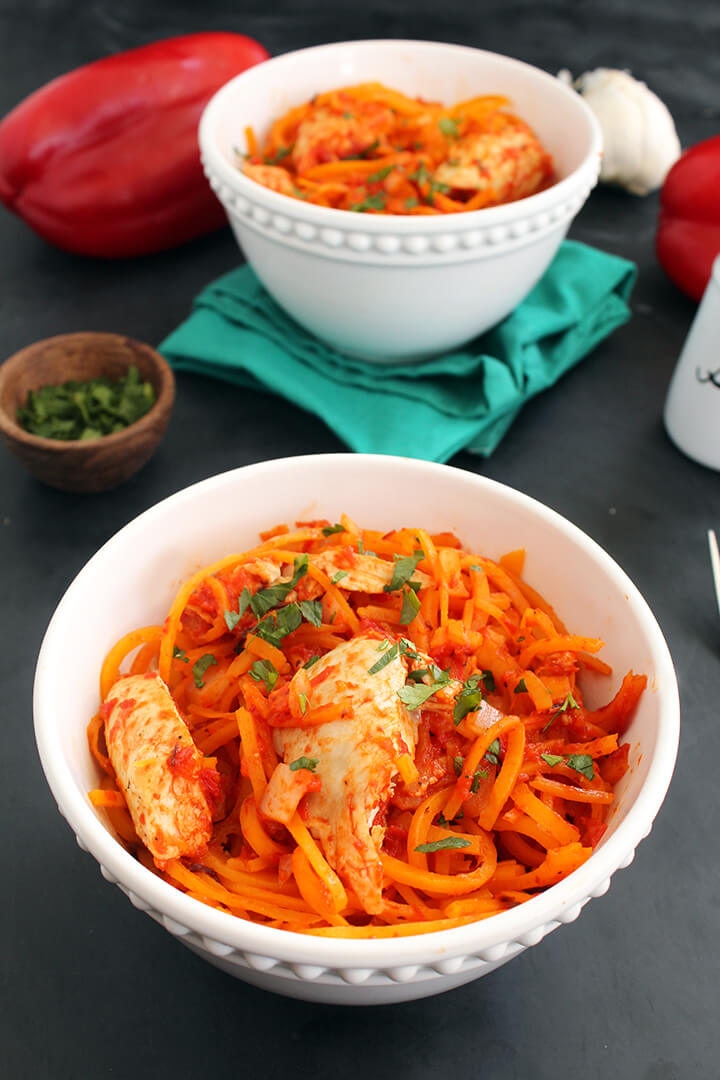 Roasted Red Pepper Butternut Squash Noodles with Chicken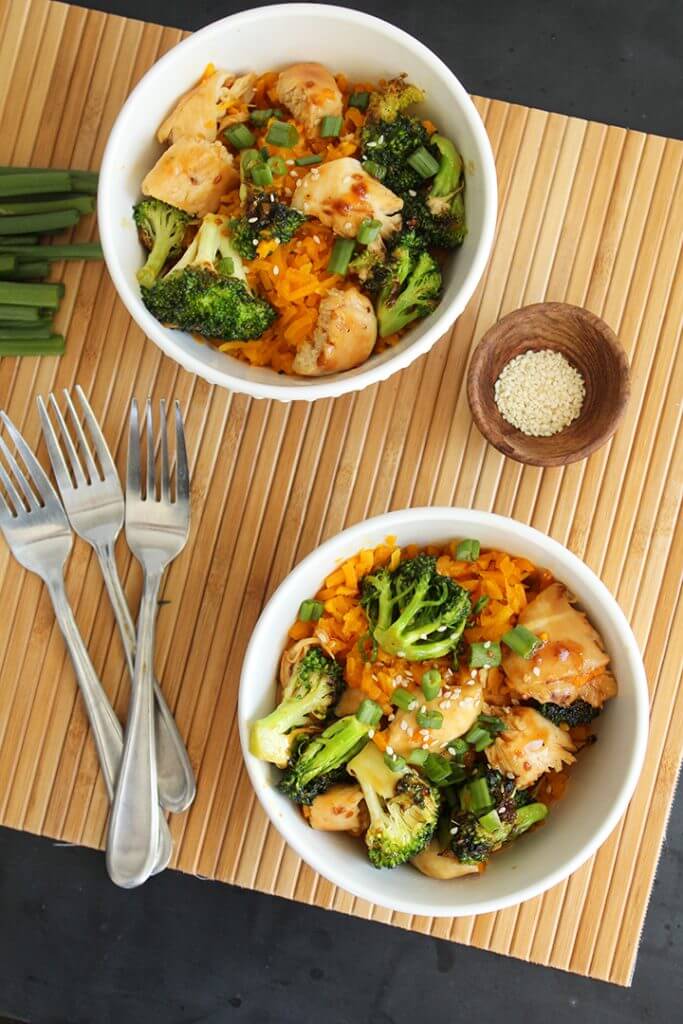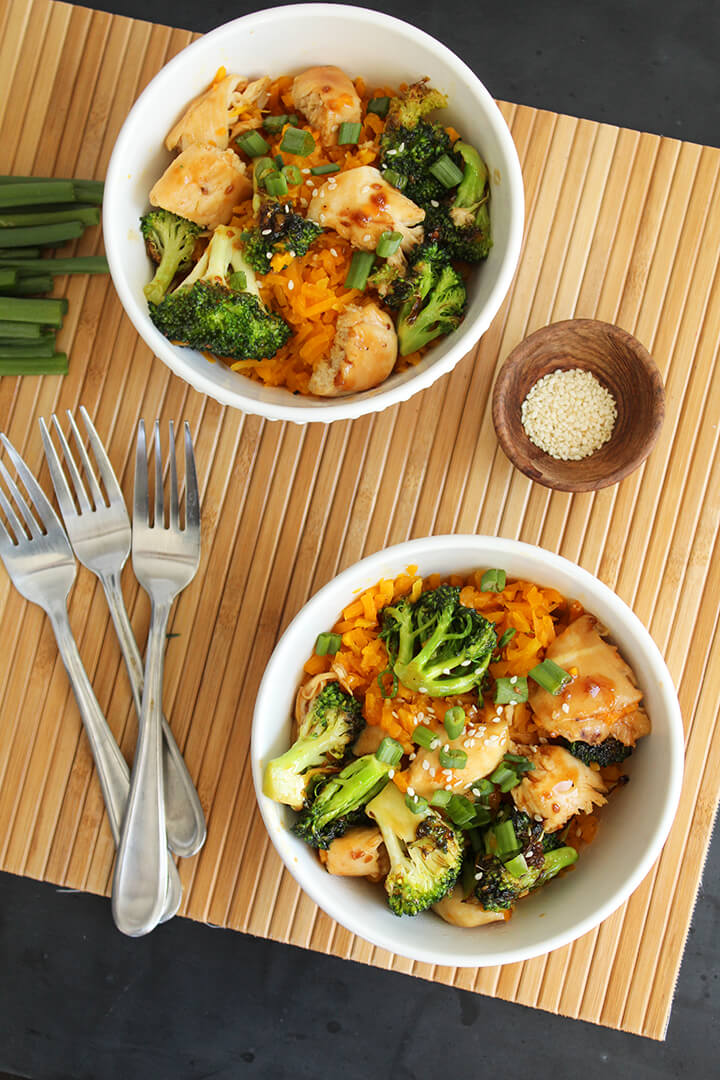 Teriyaki Chicken and Broccoli with Butternut Squash Rice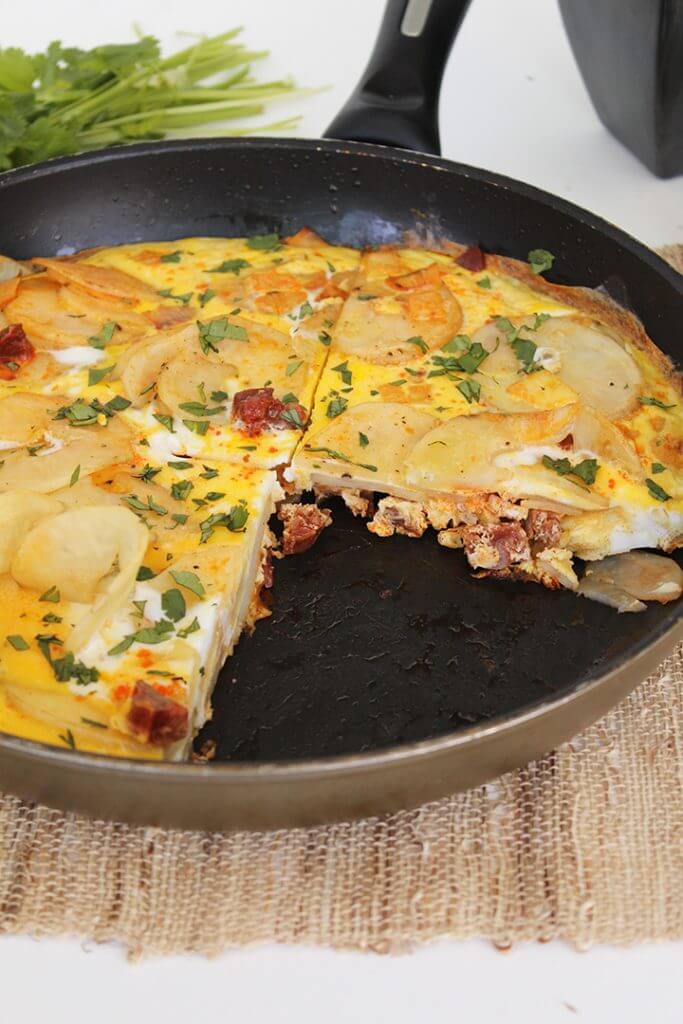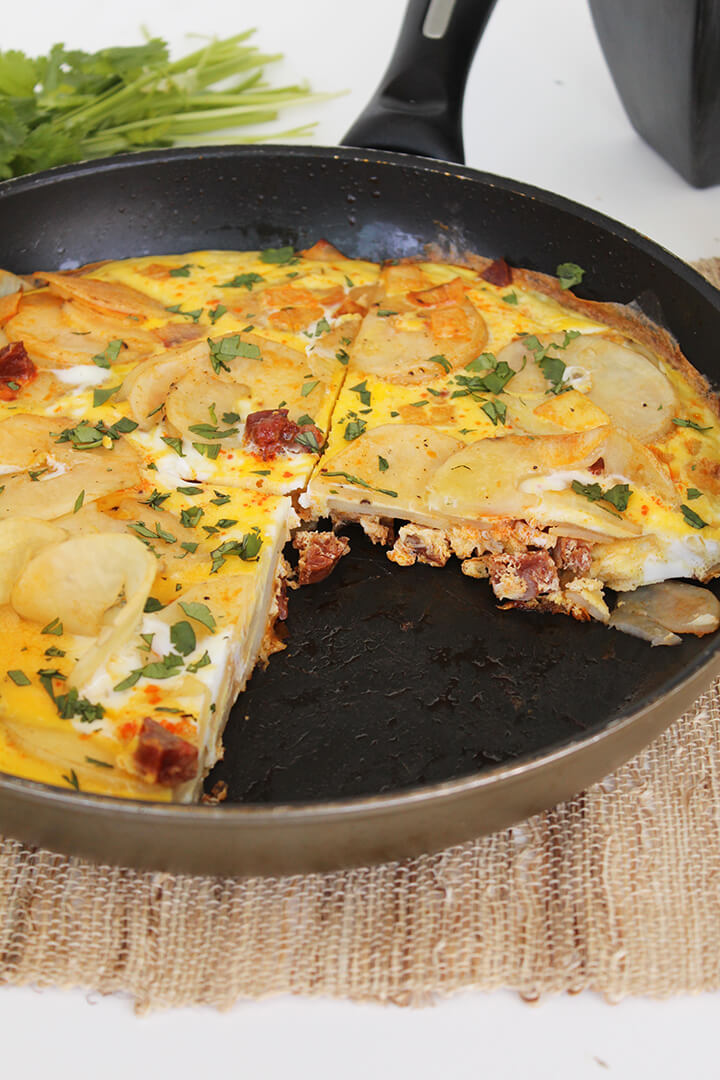 Spiralized Tortilla Espanola with Chorizo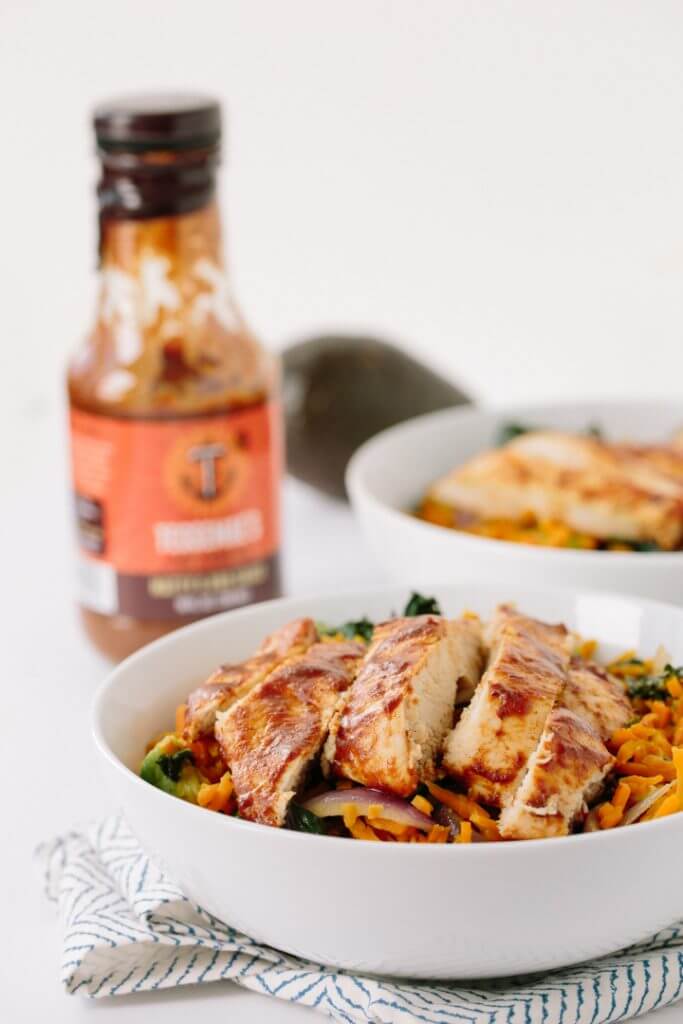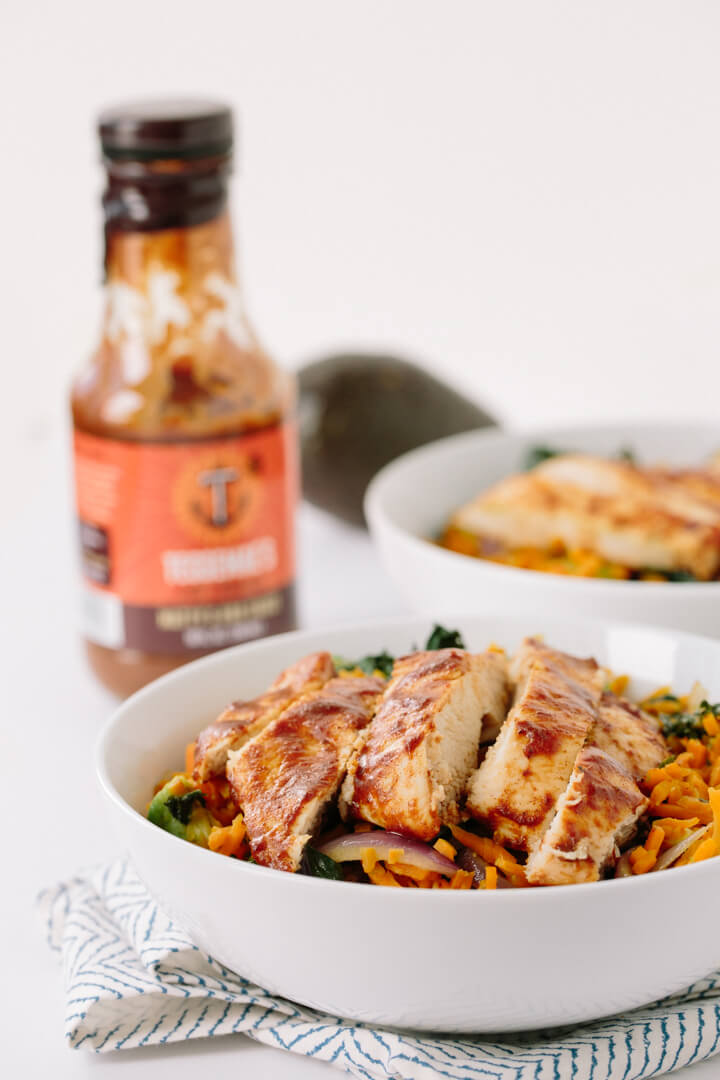 Kale & Sweet Potato Rice Bowl with BBQ Chicken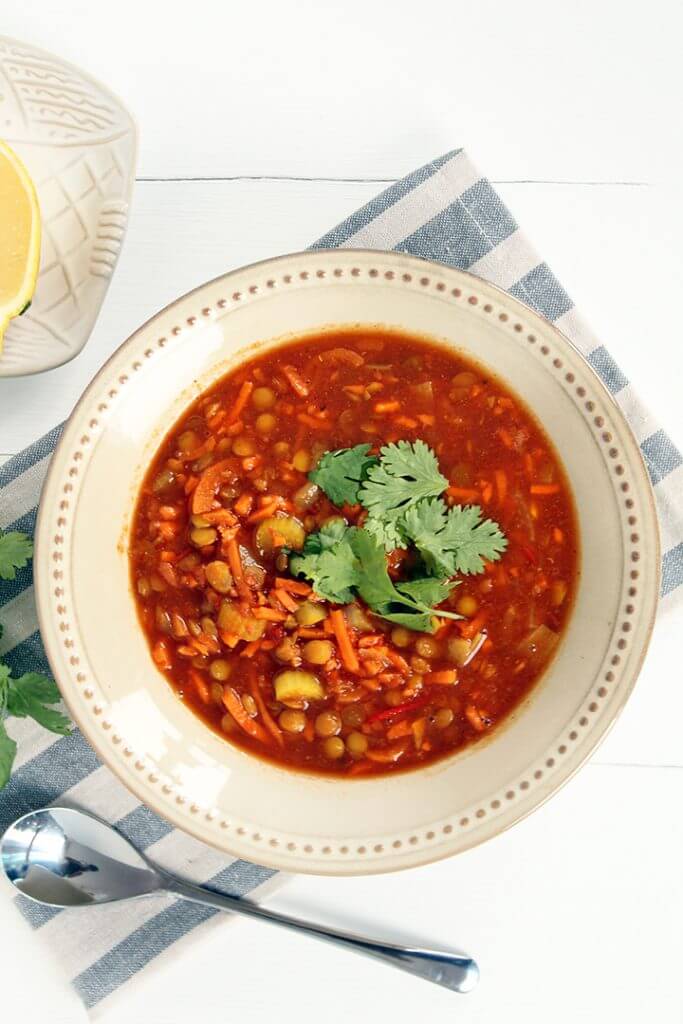 Slow Cooker Vegan Spicy Moroccan Carrot Rice & Lentil Stew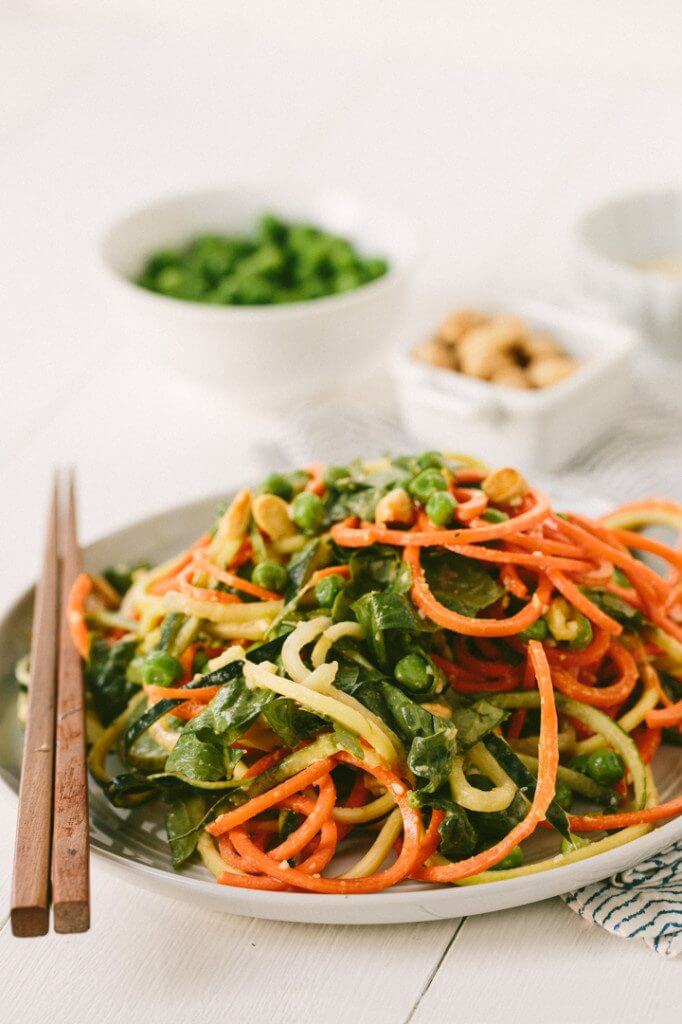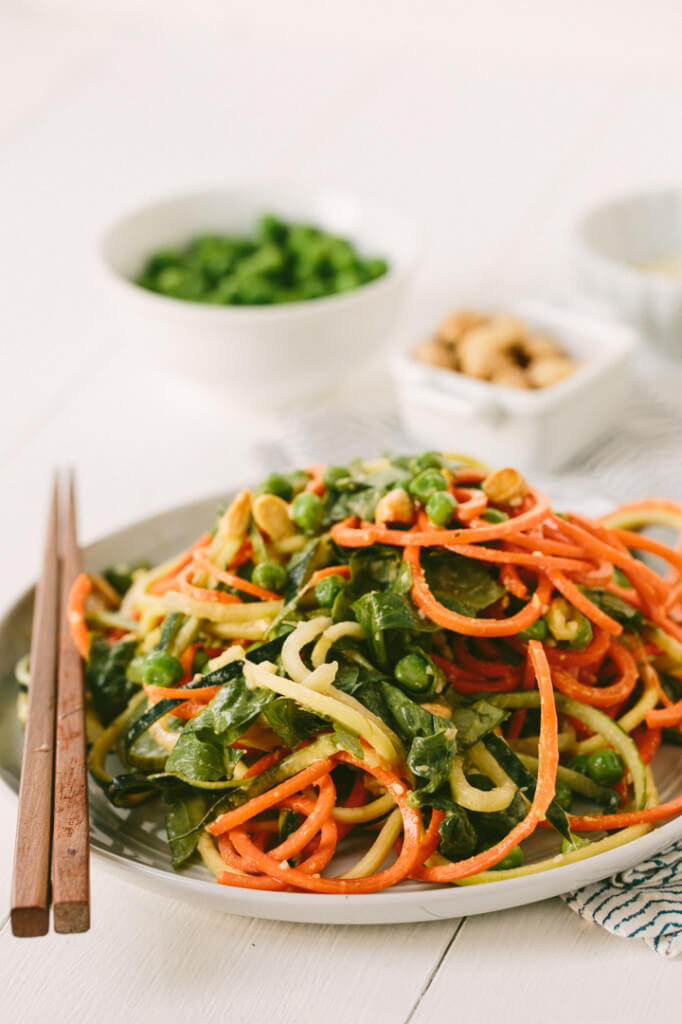 Spiralized Sesame Noodle Salad
Find all 8 weeks of the Beginner Fitness Jumpstart (including weekly workouts and meal plan!) here:
[riview id=312 num=2000 orderby=title order=asc size=200×200 showtitle=always lightbox=0]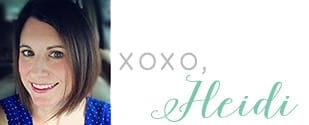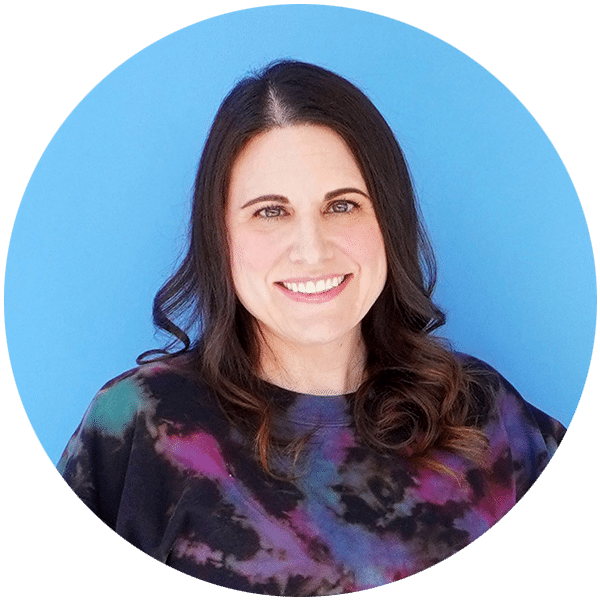 Heidi Kundin has captivated the hearts of millions with her colorful and inspiring approach to crafting, celebrations, and family fun. With over 15 years of experience, Heidi's website has become a must-visit destination for those seeking quick and easy creative ideas and last-minute solutions. Her warm personality shines through her posts, inviting readers to join her on a creative journey that's fun, rewarding, and achievable.