The Cheapest & Easiest Halloween Decorations EVER – Jack O'Lantern Porch Lights
This post and its photos may contain affiliate links. As an Amazon associate I earn from qualifying purchases. If you make a purchase through these links, I may receive a small commission at no extra cost to you!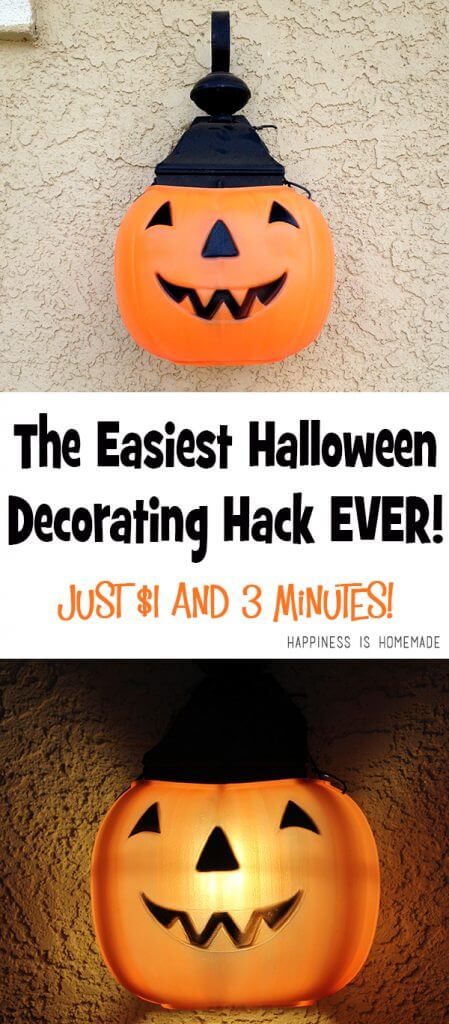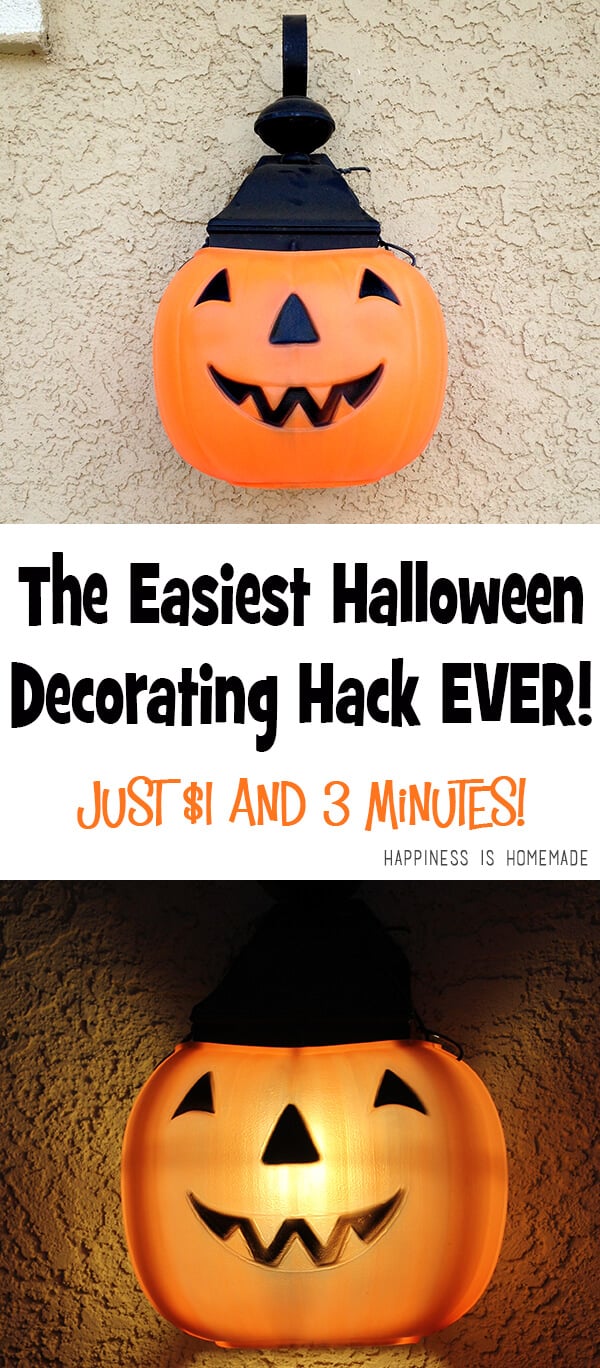 These Jack O'Lantern porch lights are seriously the easiest and cheapest Halloween decorations EVER! All it takes is $1 and about 3 minutes of time (oh, and some wire or zip ties, too!).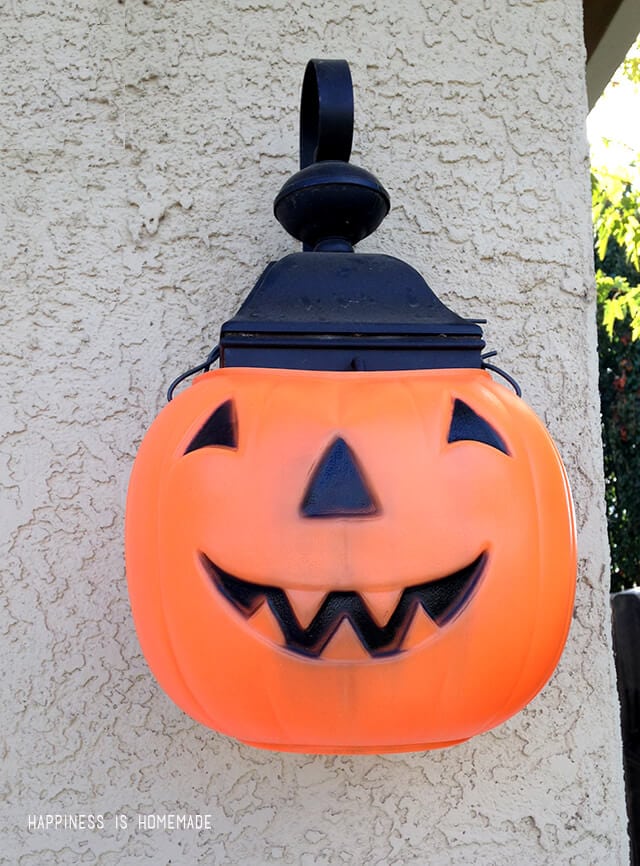 Start with a plastic trick-or-treat pumpkin pail, and use a utility knife to cut off a portion of the back half. How much to cut and the shape to cut will be dependent on the shape/size of your lights.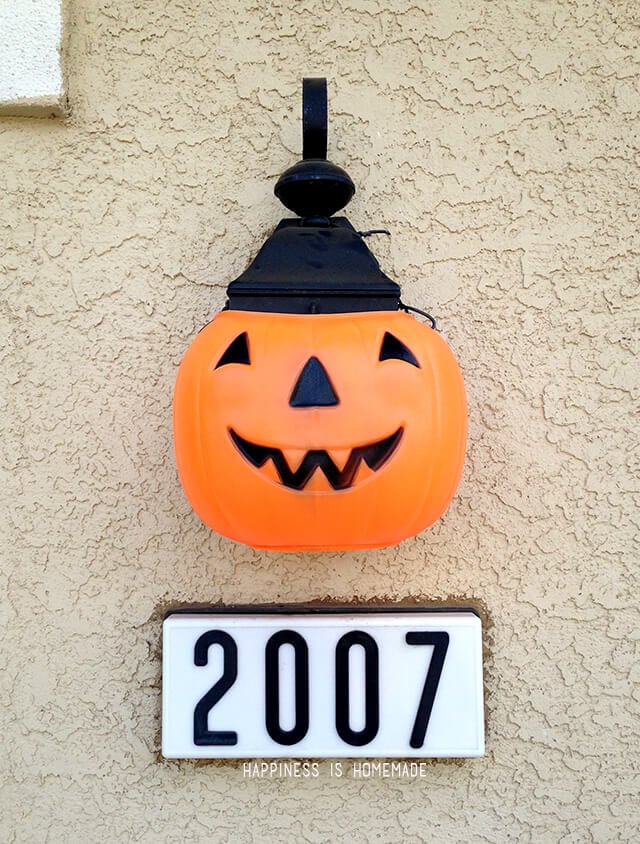 Slip the pumpkin over the front of your light and use a zip tie or wire through the handle holes to attach it. They look adorable during the day…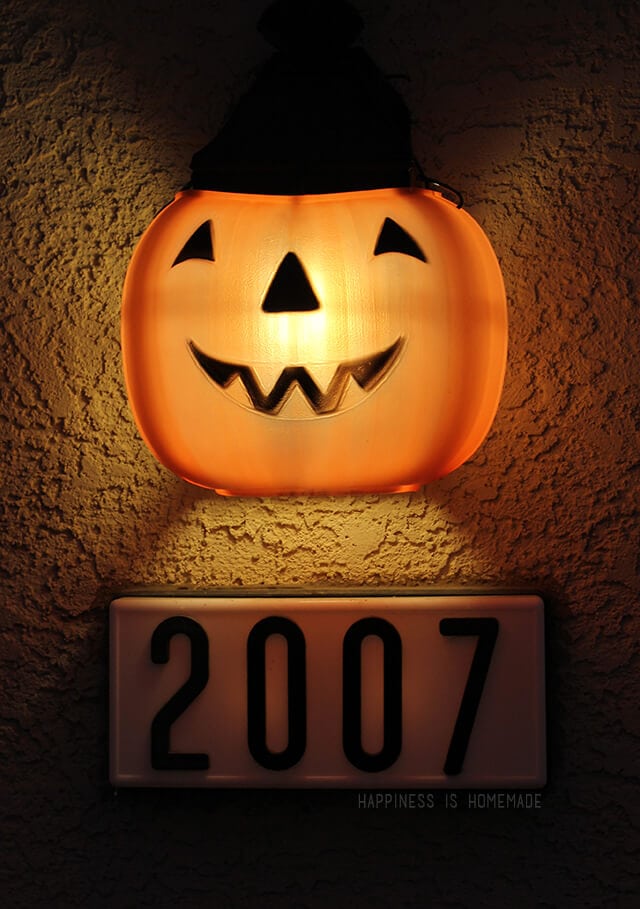 …but they really come to life at night!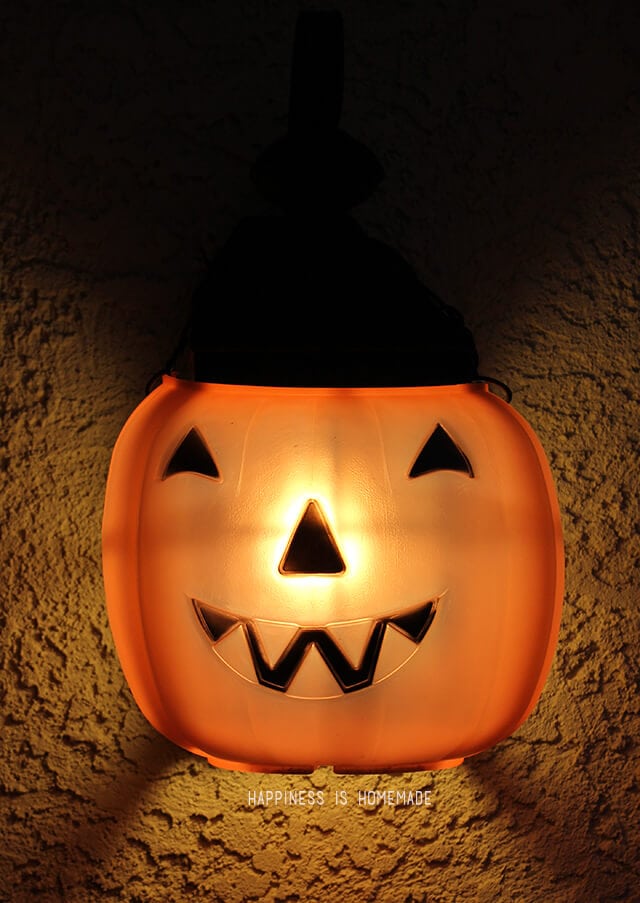 BIG impact for minimal effort – just the way I like it! 🙂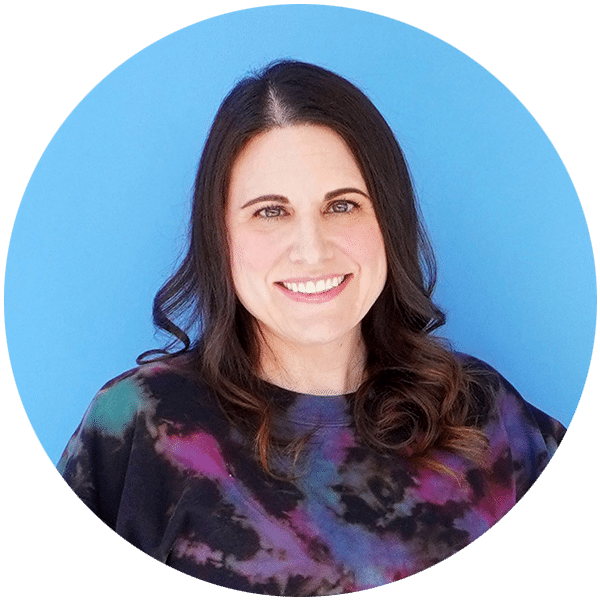 Heidi Kundin has captivated the hearts of millions with her colorful and inspiring approach to crafting, celebrations, and family fun. With over 15 years of experience, Heidi's website has become a must-visit destination for those seeking quick and easy creative ideas and last-minute solutions. Her warm personality shines through her posts, inviting readers to join her on a creative journey that's fun, rewarding, and achievable.