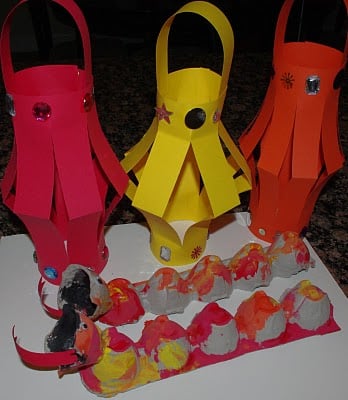 Happy New Year! February 3rd is Chinese New Year, so today the boys and I decided to whip up a couple of cute little decorations to celebrate. While we were making our jeweled paper lanterns and egg carton dragons we talked a lot about the Chinese Zodiac and what it actually means to begin a new year. It was the perfect opportunity to sneak in a little cultural lesson as well as working some more on our calendar skills (which has been a super popular topic around here since we got our Melissa & Doug calendar – love it!).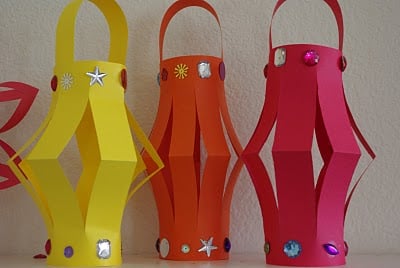 First we started by making these paper lanterns out of colored cardstock.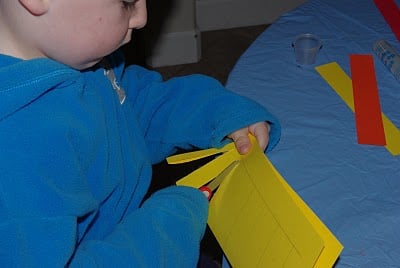 First, cut a 1″ strip from the short side of the paper and reserve it for later. Fold the rest of the paper in half lengthwise and cut 1″ strips along the folded edge making sure to stop about 1″ away from the opposite edge. You can see here that I marked the places to cut and included a "stop cutting here" line as a guide for my kids.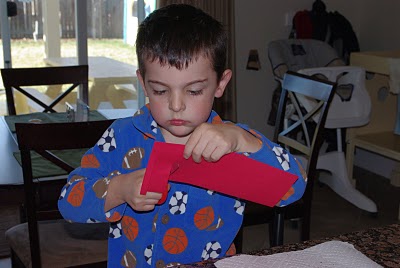 Working on scissor skills is always a big hit around here.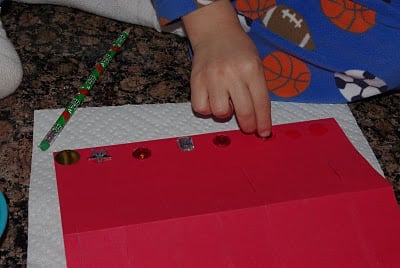 Open it up and decorate along the uncut edges. To finish the lantern, roll it up and secure with glue or double stick tape. Use your reserved piece of paper to make a handle. All done, easy peasy!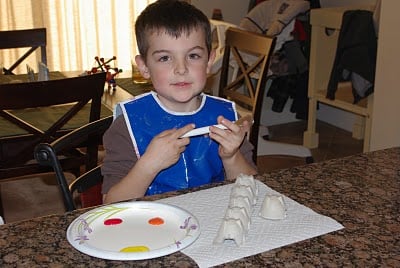 To make the dragons we started with the bottom of an egg carton, cut in half lengthwise and with one of the cups removed from the end.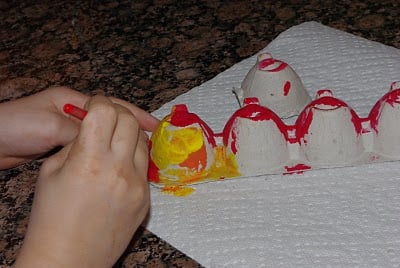 Paint the entire top of the egg carton and the single cup piece.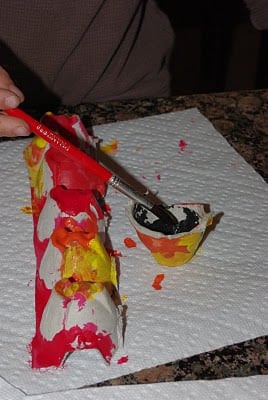 Paint the inside of the cup black. This will be your dragon's mouth.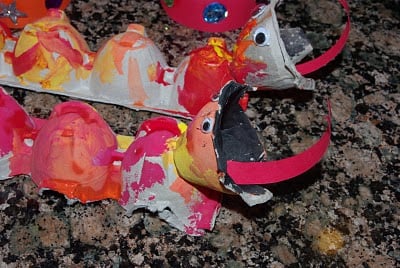 Glue the head on to the body, then add googly eyes and a long dragon tongue.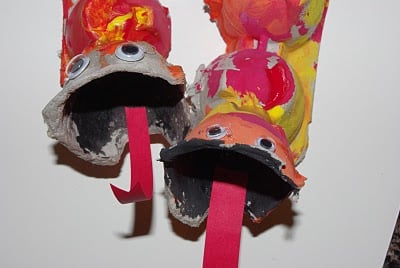 Hello, there Mr. Dragon!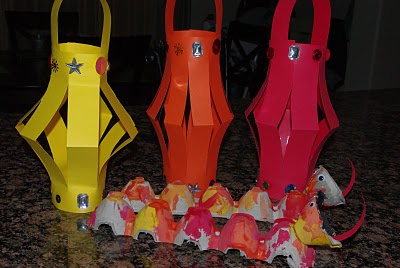 Two super quick and easy crafts to celebrate the day!
Here's hoping that the year of the rabbit brings health and good wishes to everyone!