Christmas Kids Craft: Grinch Ornaments
This post and its photos may contain affiliate links. As an Amazon associate I earn from qualifying purchases. If you make a purchase through these links, I may receive a small commission at no extra cost to you!
These fun Grinch Christmas Ornaments are super simple to make and are easy to customize using your favorite craft supplies! A quick and easy Christmas craft for kids!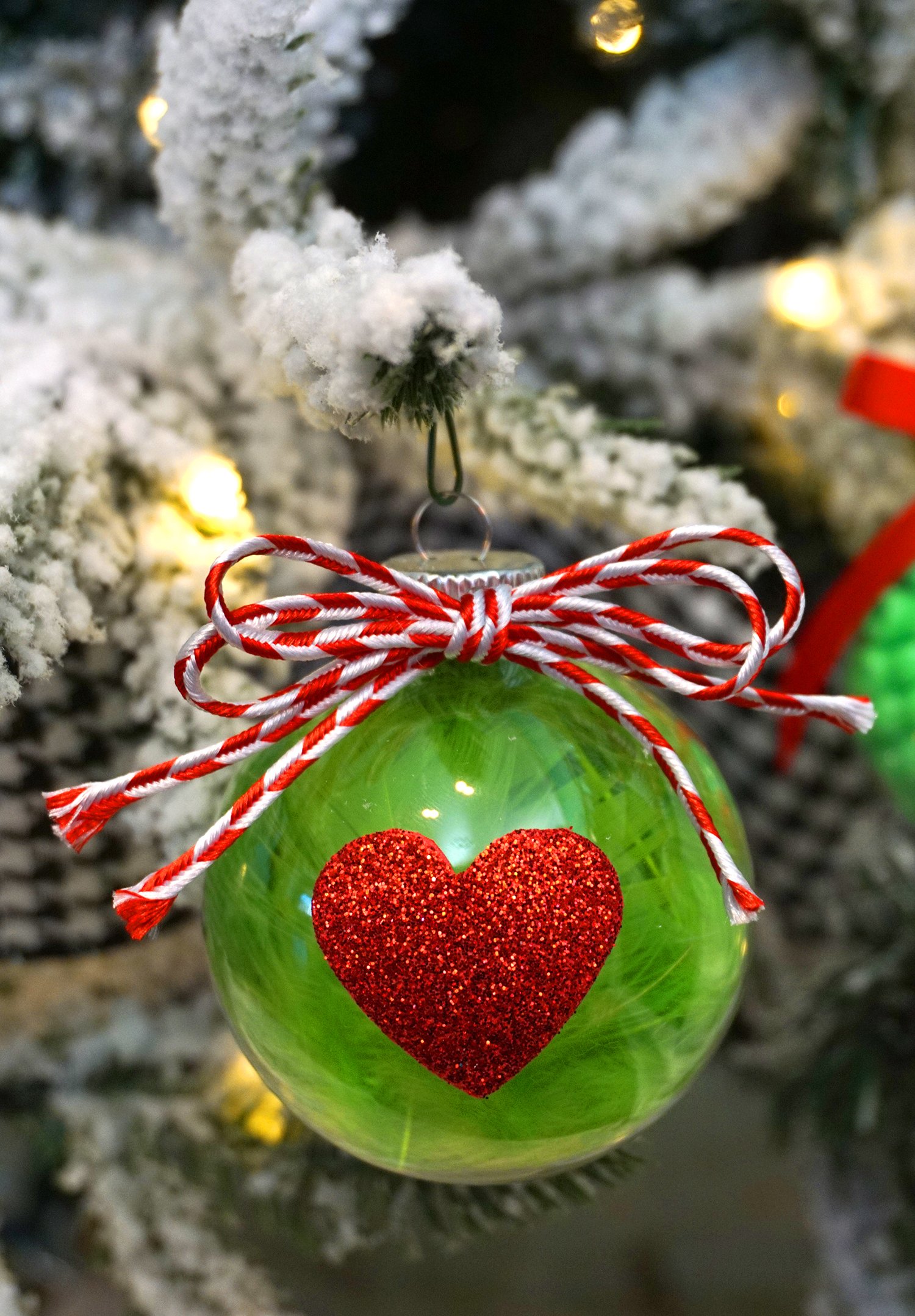 This post may contain affiliate links. I will receive a small commission from these sales at no additional cost to you!
It's almost that time of year again! Discover the true meaning of Christmas this holiday season with this great Christmas craft for kids & adults!
One of my favorite movies of all time is Dr. Seuss' 'How the Grinch Stole Christmas'! So, making these adorable DIY Grinch Christmas ornaments was a total MUST to add to our Grinch collection. They make great holiday decor, and will compliment any Christmas tree. Plus, making these ornaments was a total blast!
They make a great ornament for a Grinch Christmas tree or even an ornament exchange party! Last year, we held a fun, Christmas Eve party, and these custom Grinch ornaments were a huge hit! Plus, these cute, keepsake ornaments make a great gift idea, too. Even Mr. Grinch himself would have a change of heart seeing these too-cute Grinch Christmas decorations!
With a quick trip to the craft store, and a little bit of time, you can make adorable Grinch ornaments that everyone will adore!
You May Also Like These FUN Christmas Crafts & DIYS!
---
Grinch Christmas Ornaments
When it comes to Christmas classics, the hands-down favorite in our house is The Grinch Who Stole Christmas, and after watching the newest version of the holiday film, my boys wanted to create some Grinch Christmas ornaments for our tree.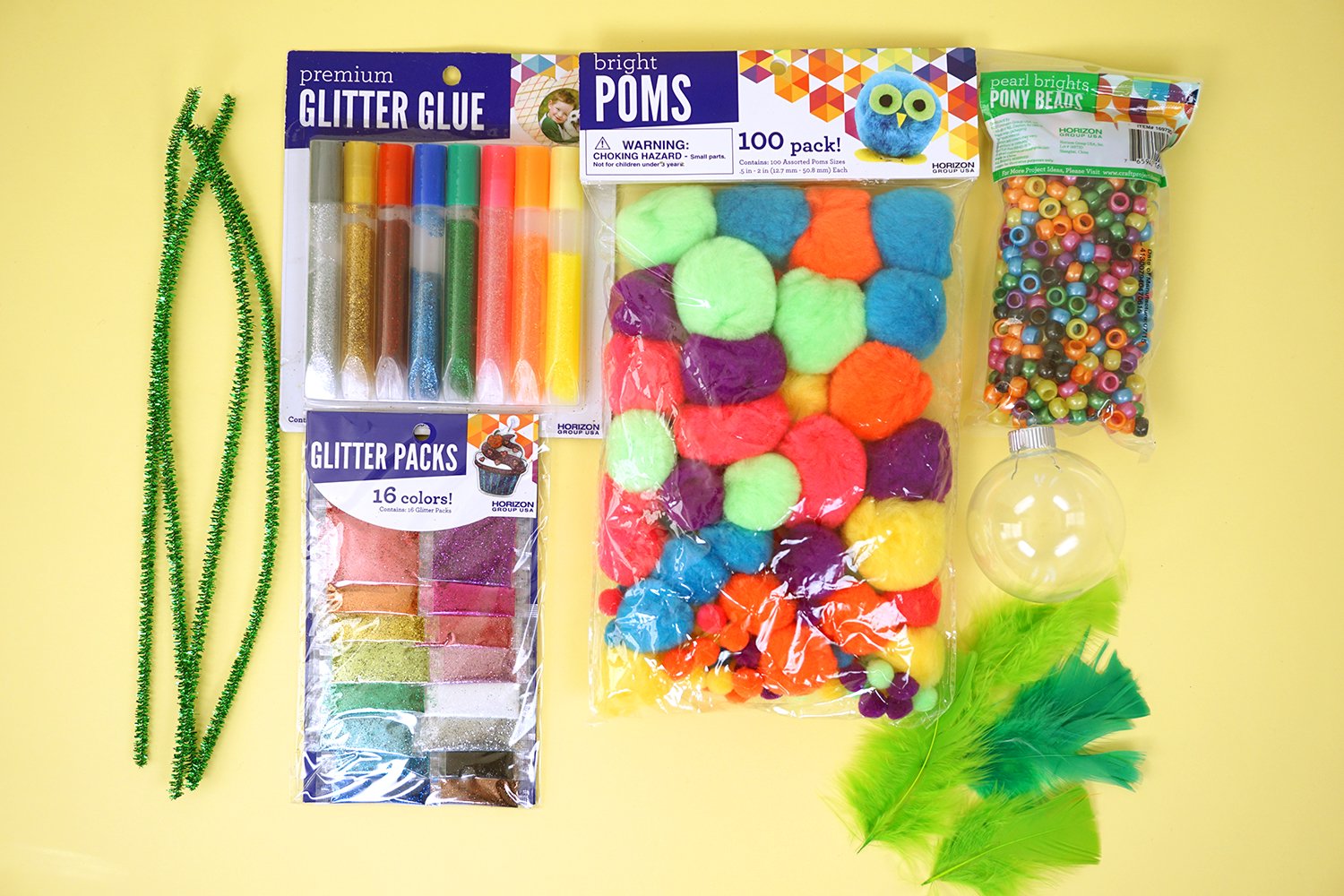 We started by gathering up some of our favorite craft supplies including feathers, pom poms, pipe cleaners, pony beads, glitter, and more…BUT, the real beauty of this craft project is that it can be customized to use whatever your favorite craft supplies are (as long as they will fit inside of clear ornaments!).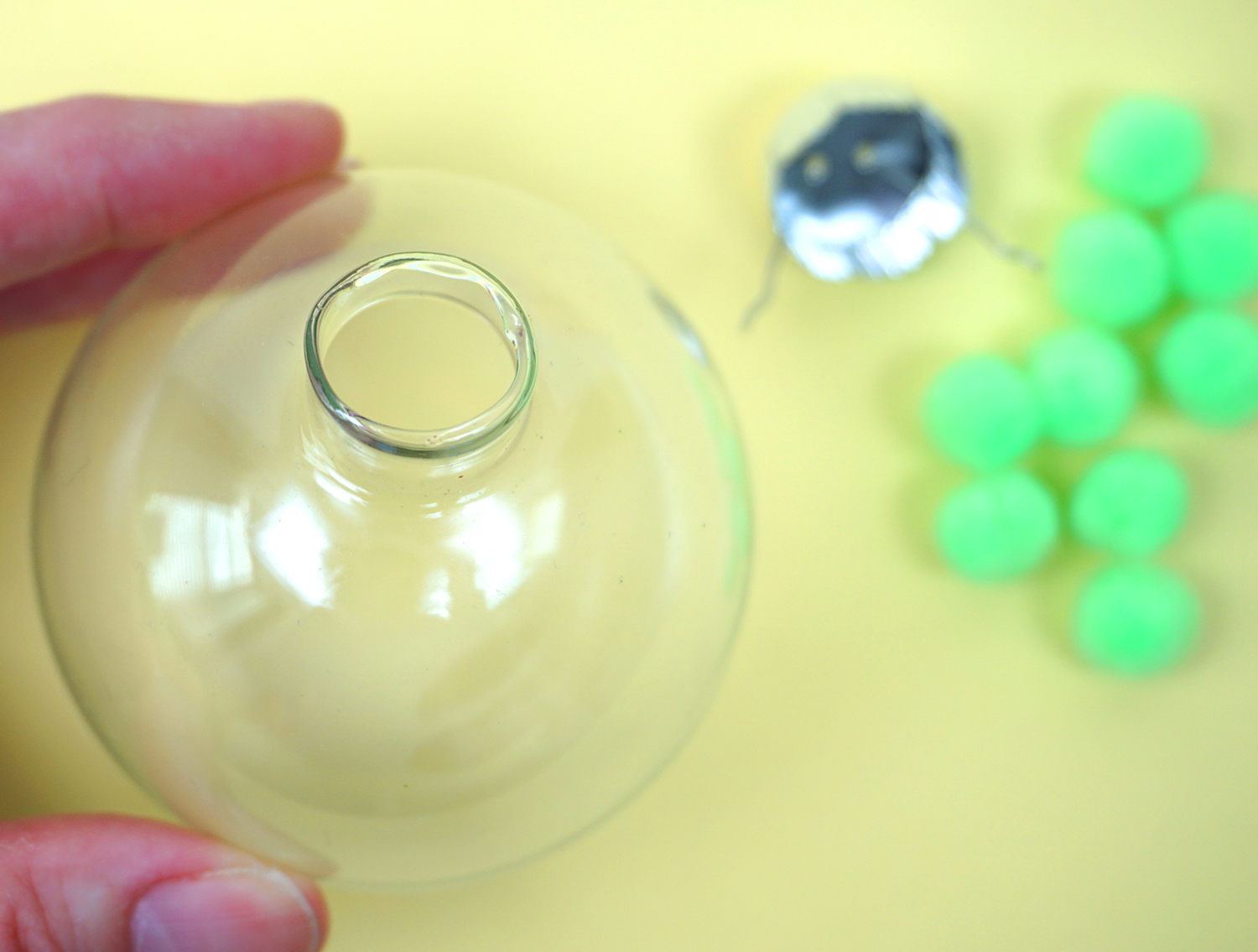 Carefully remove the top of the ornament and check to ensure that there are no sharp edges on your plastic or glass ornaments.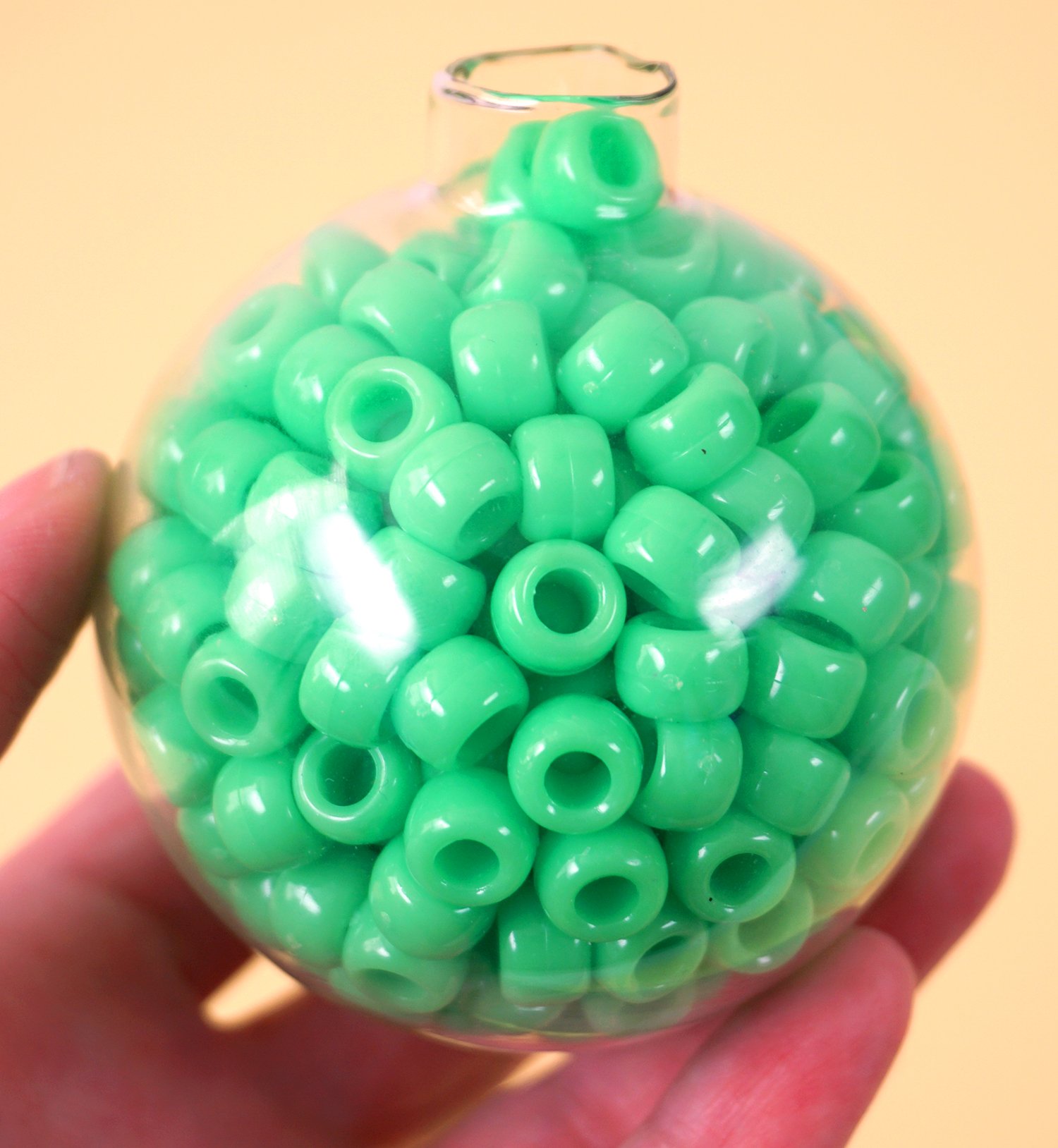 Fill your diy Grinch ornament with your craft supplies of choice(or green candy!).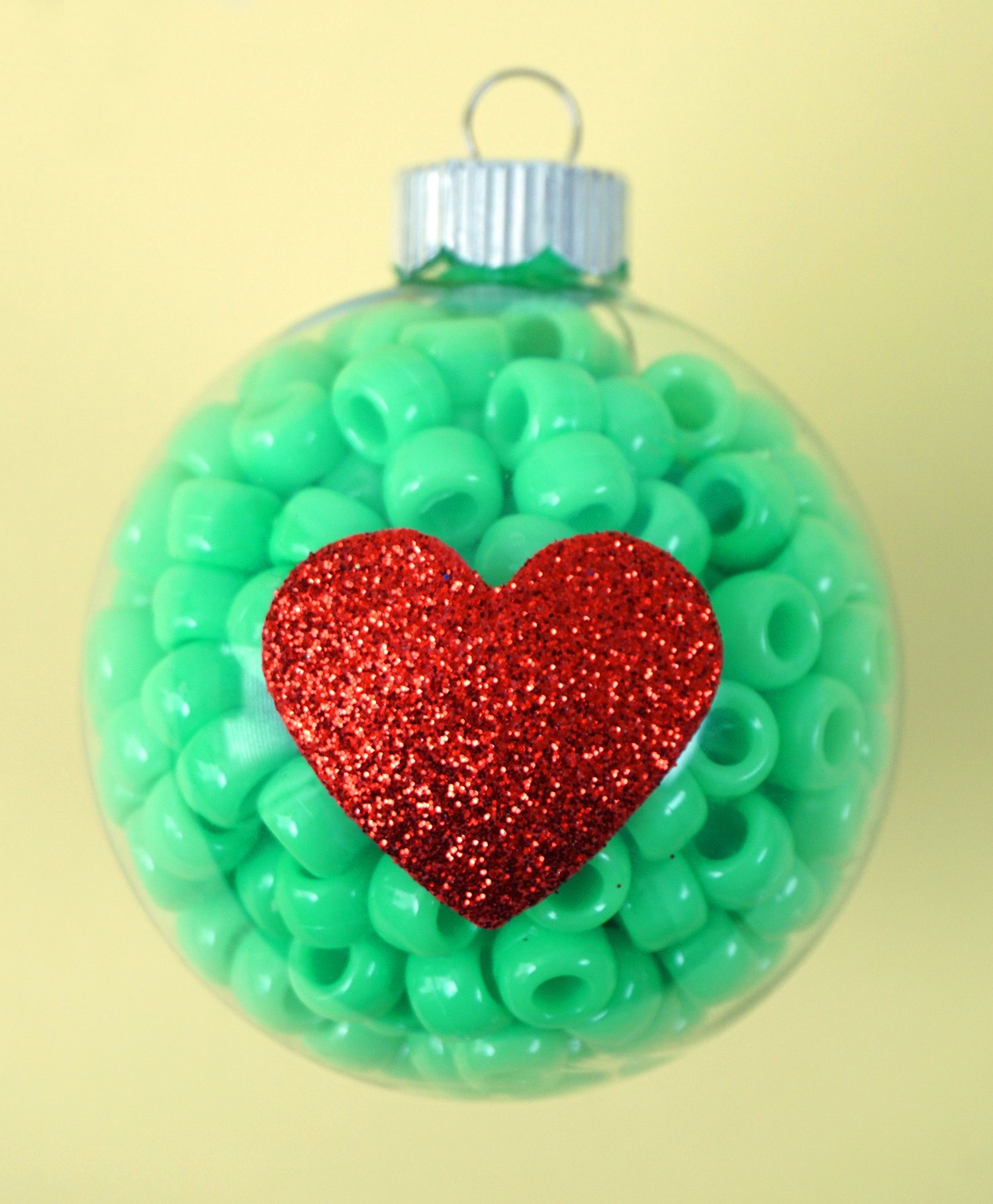 Replace the top of your tree ornament and add a glittery heart sticker to represent the Grinch's heart (which grew three sizes after his escapades!).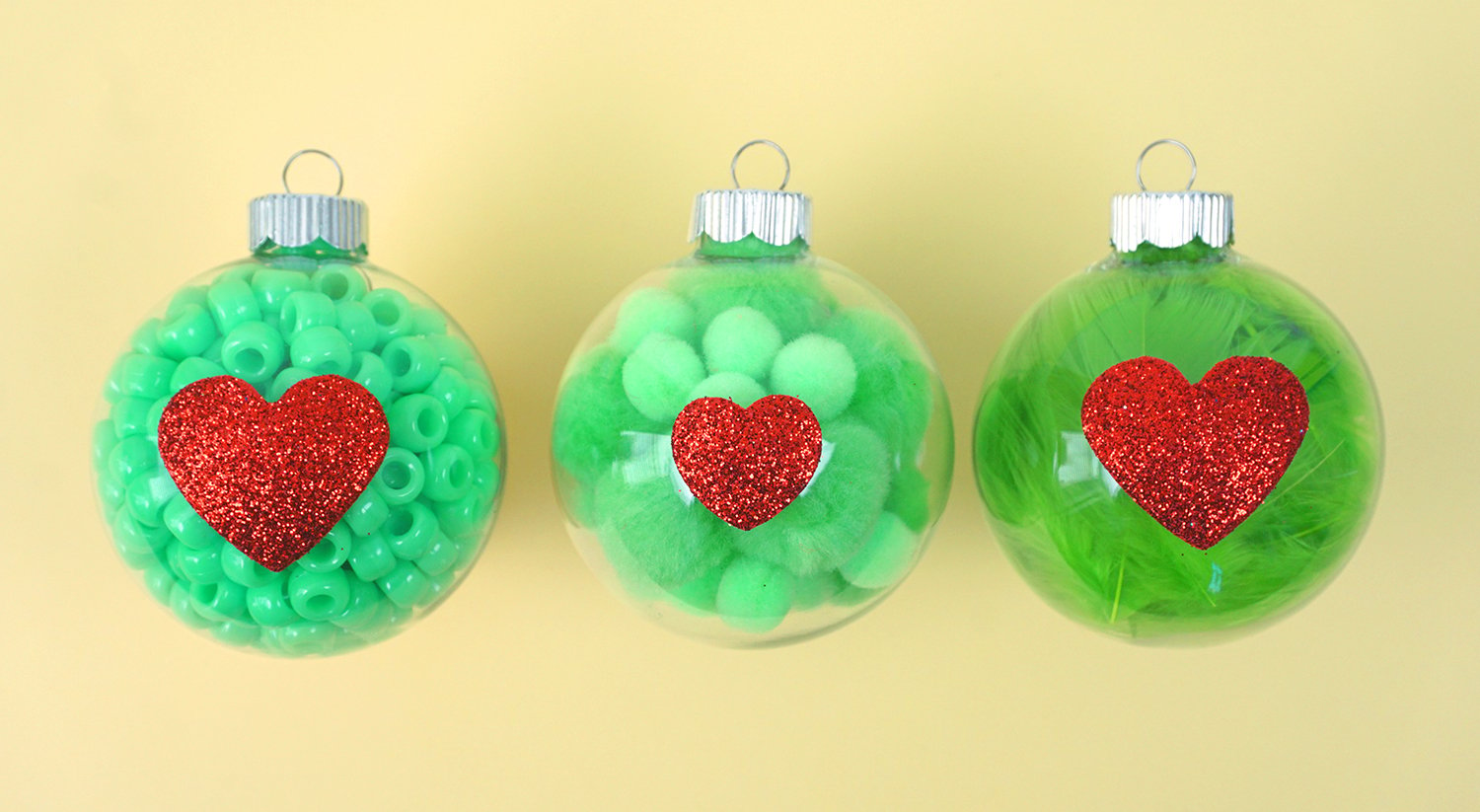 My boys ended up using pony beads, pom poms, and feathers for their green Grinch ornaments, and I love the way that they all turned out!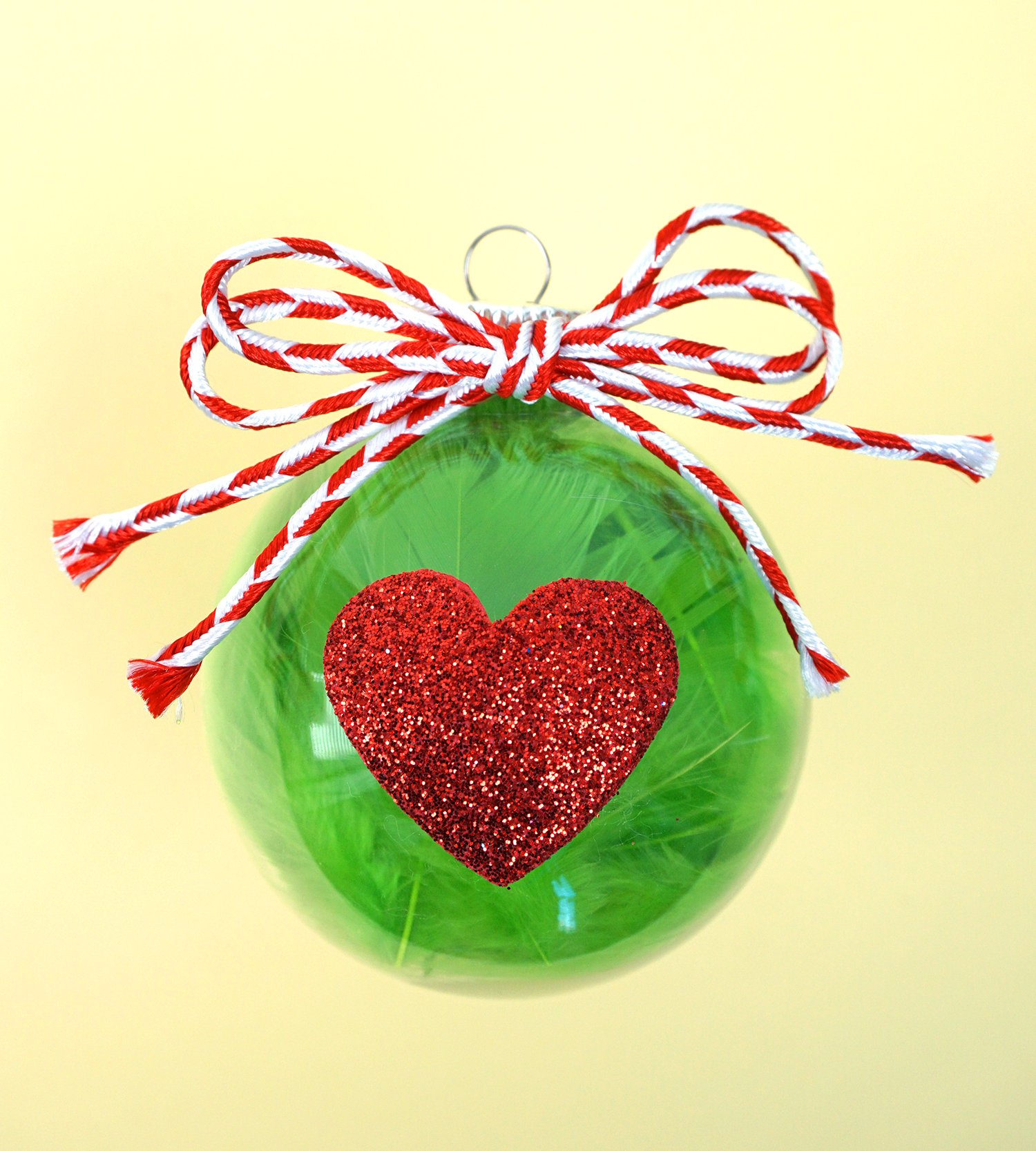 Finish off the ornaments with a bow, and they're ready for hanging!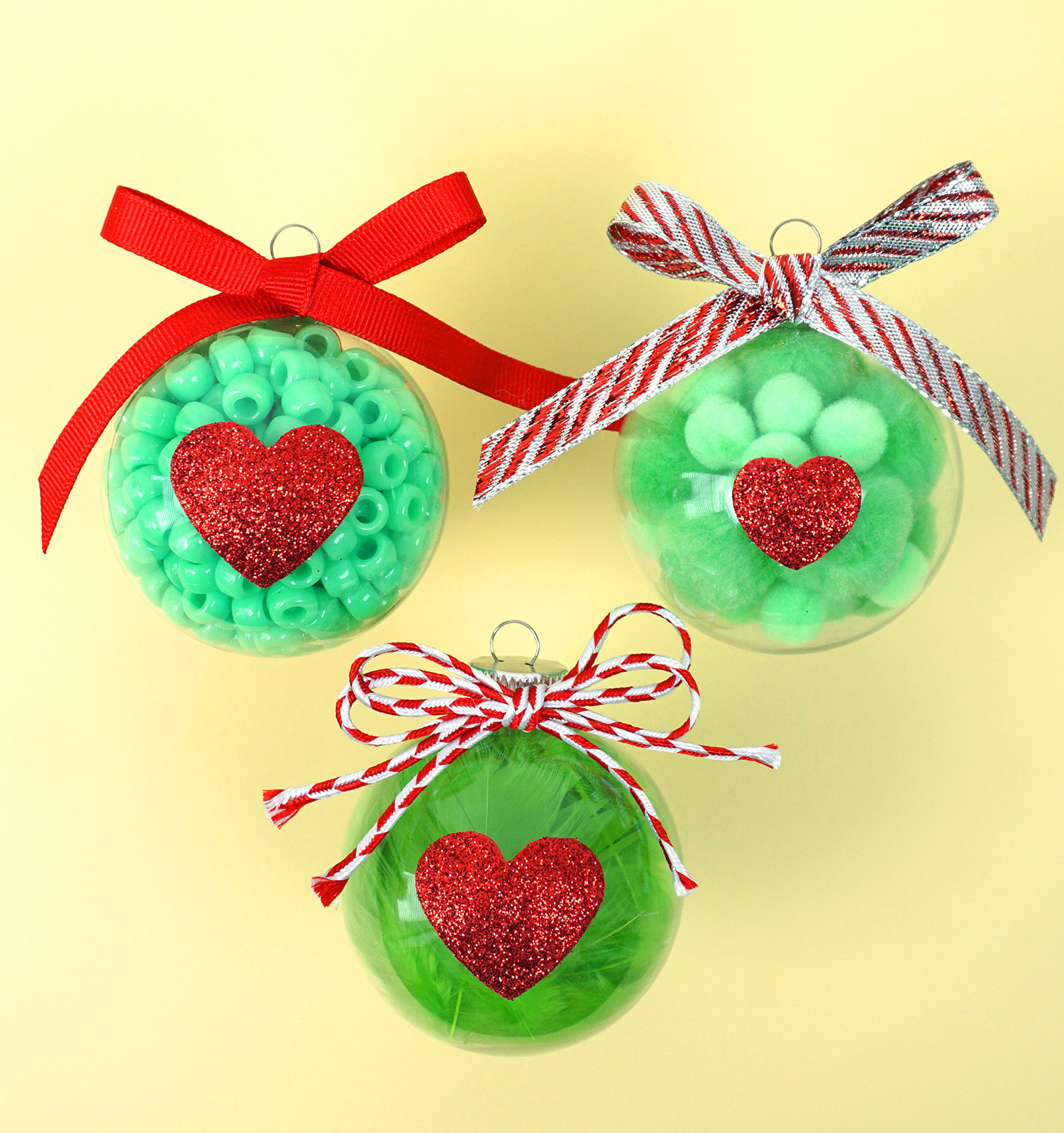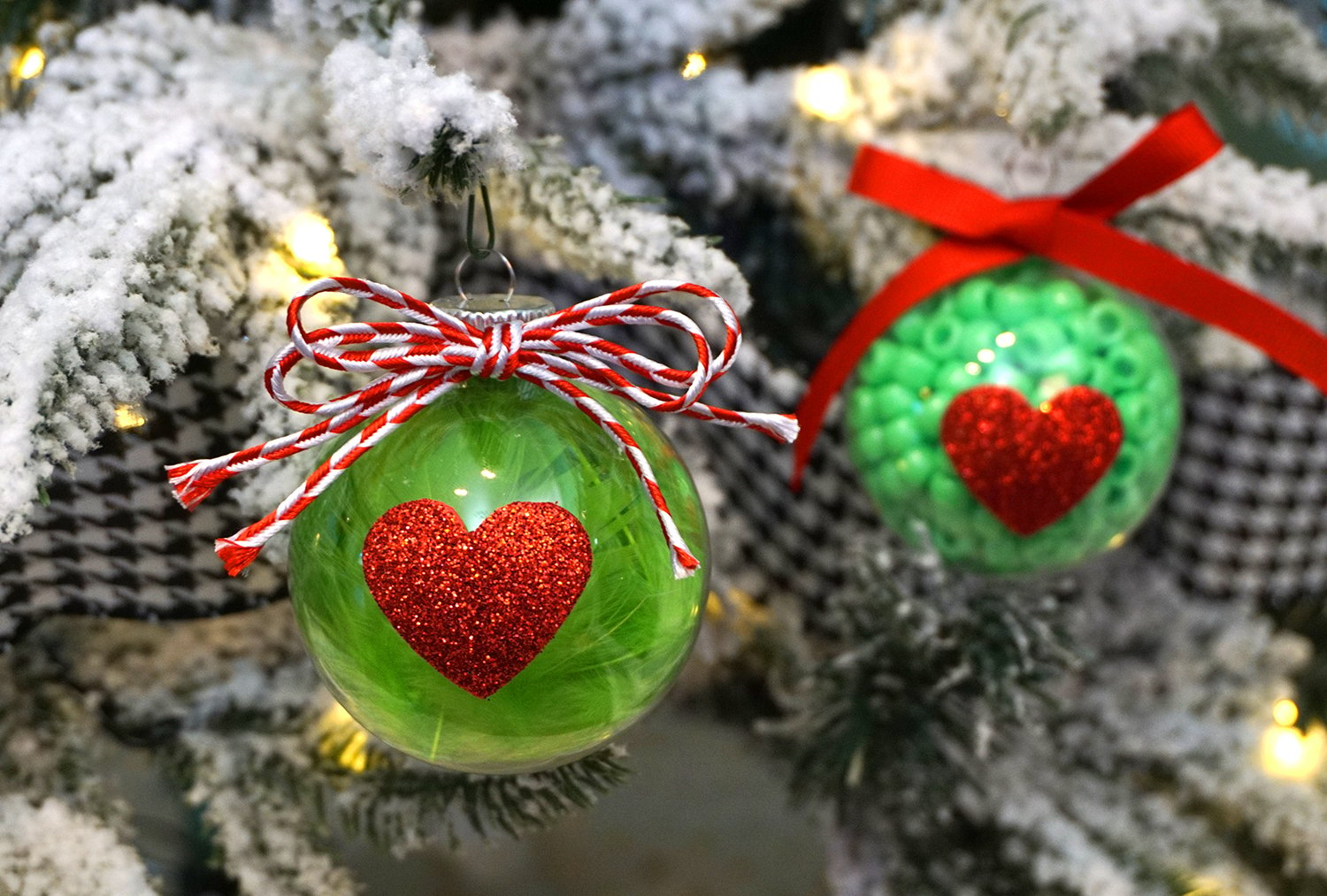 These Grinch ornaments looks so cute hanging up on our Christmas tree!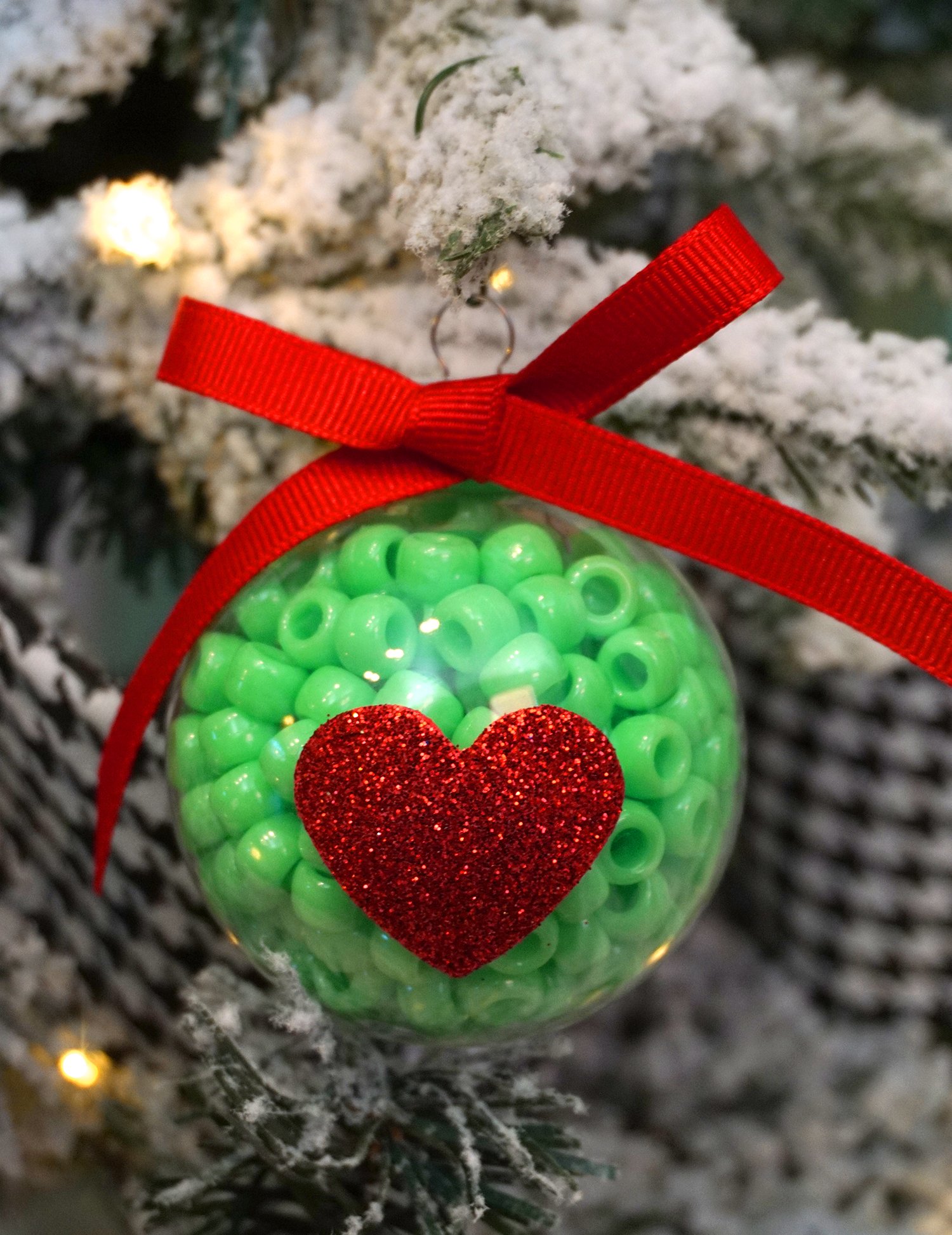 Make sure to pin this idea for later so you'll always have some holiday cheer on hand! If you're looking for even more fun, Christmas crafts & DIYS, check out our giant collection of holiday craft projects. Merry Christmas!

---
Check Out These Other FUN Christmas Ideas!
If you love the Grinch as much as we do, check out these other fun Grinch projects from my friend Cheryl at That's What Che Said! She loves the Grinch even MORE than we do!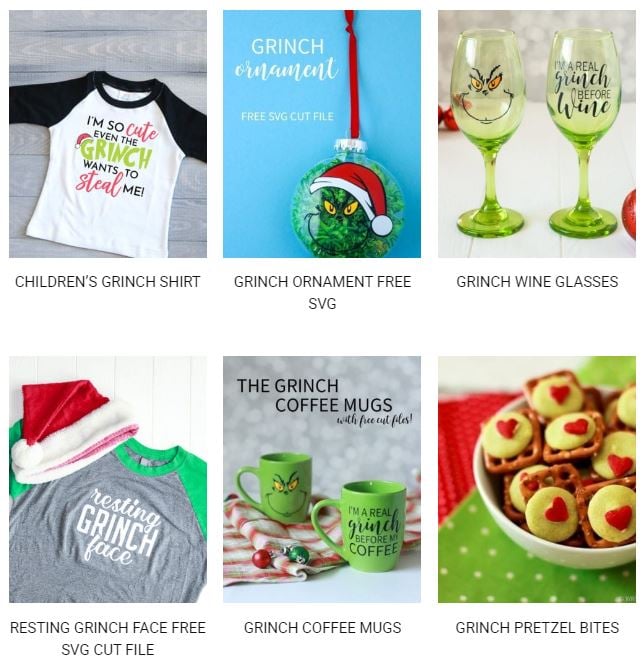 Pin These Grinch Ornaments For Later!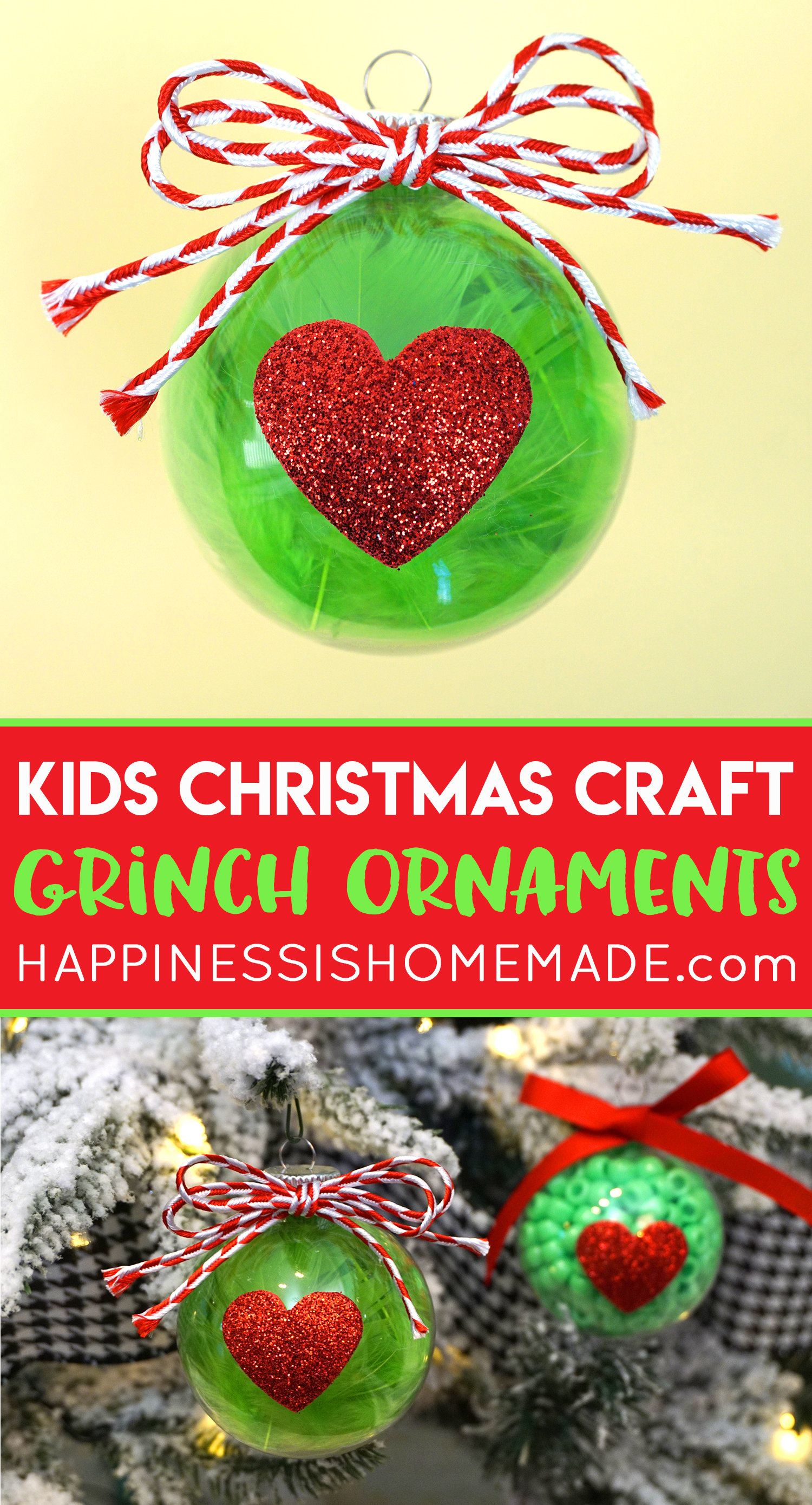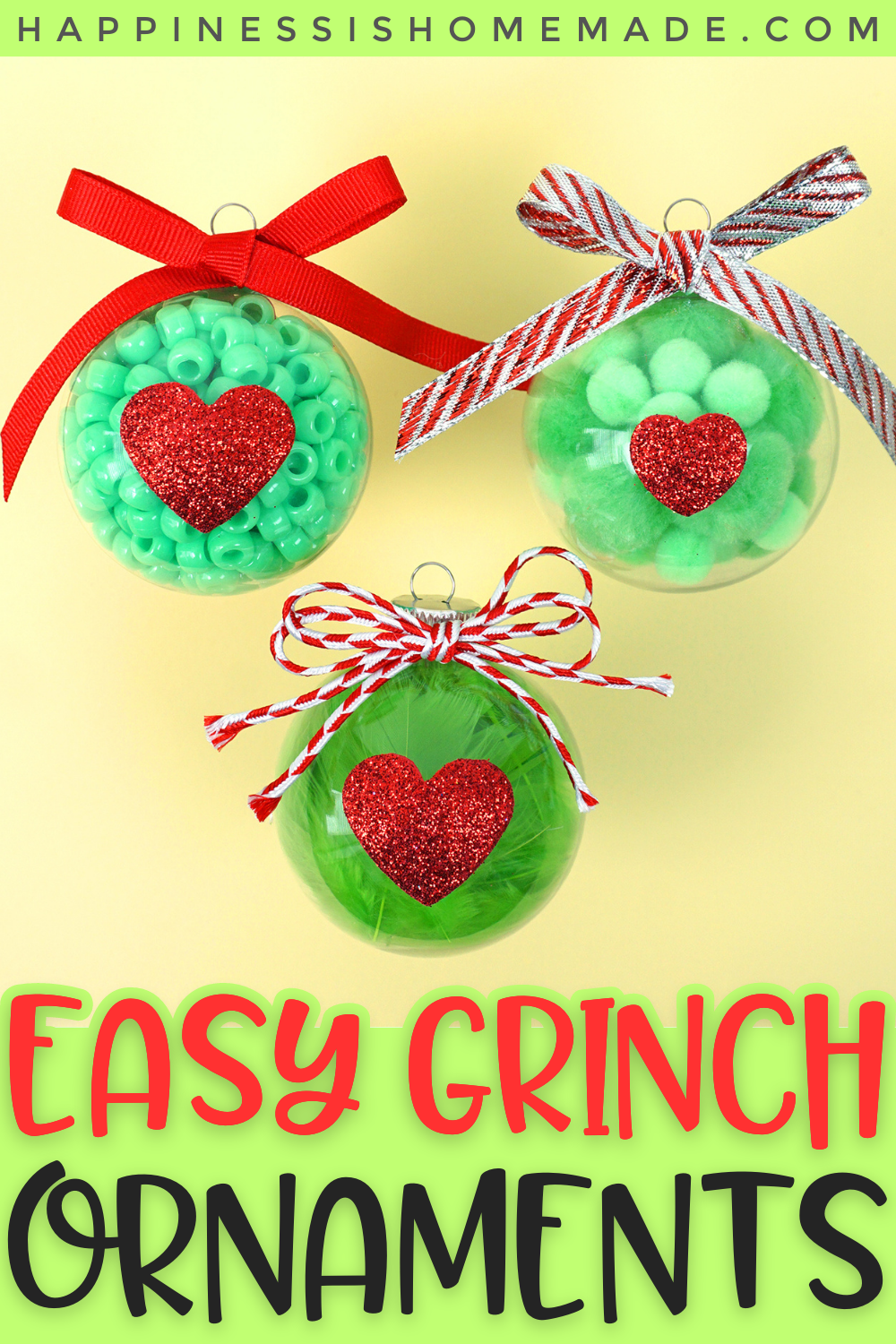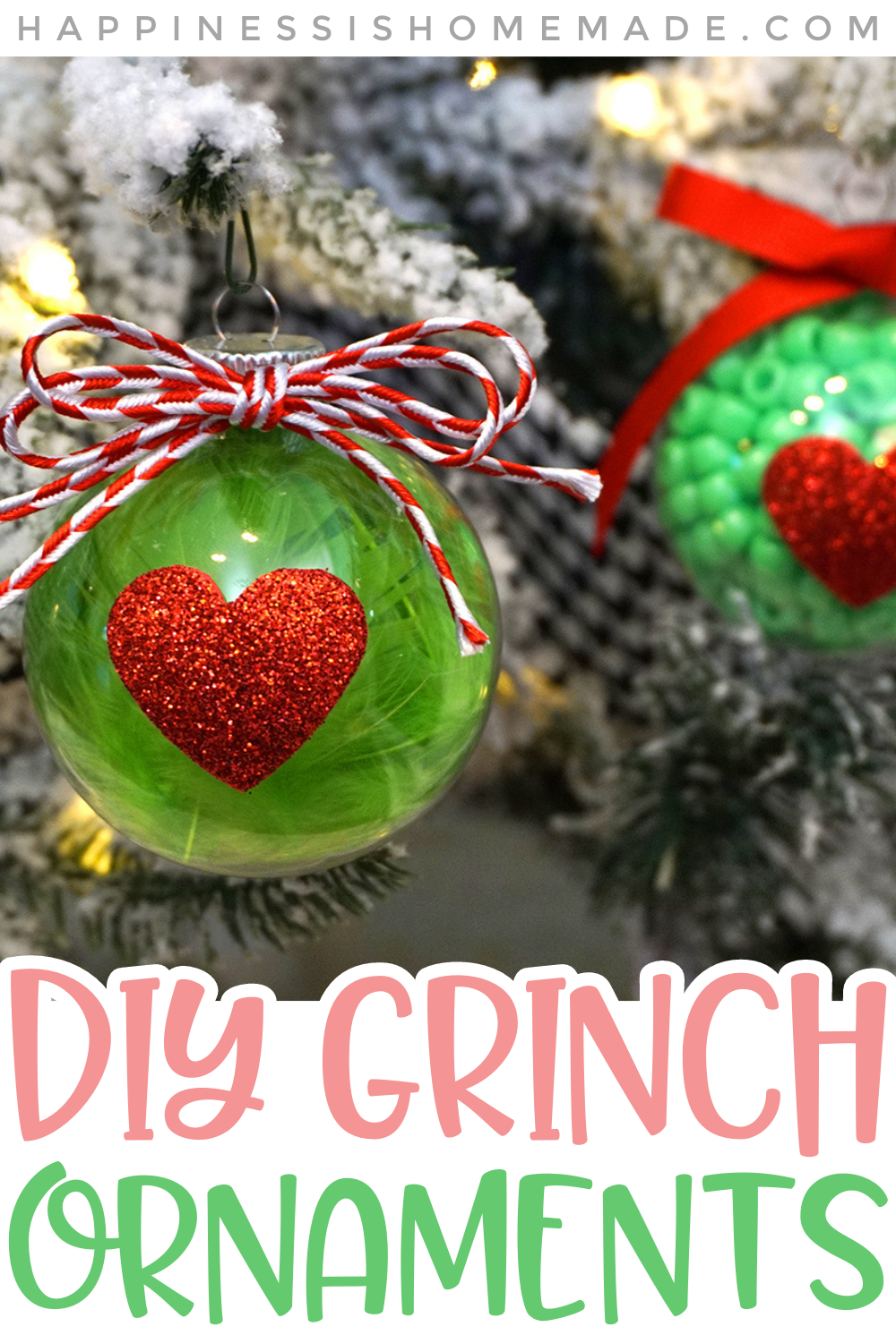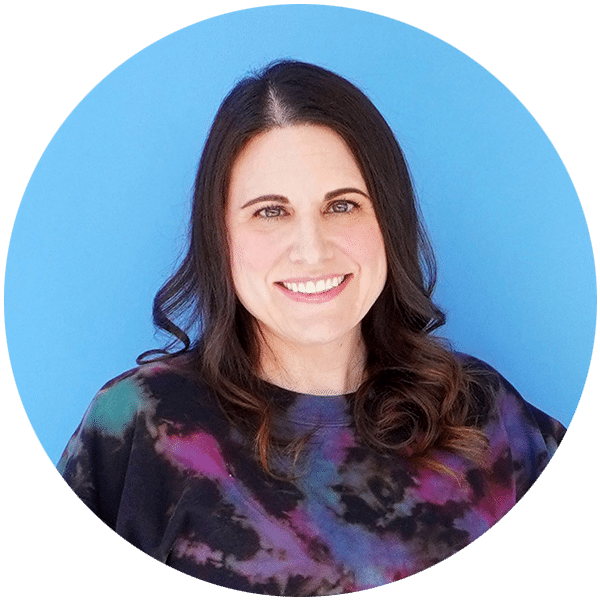 Heidi Kundin has captivated the hearts of millions with her colorful and inspiring approach to crafting, celebrations, and family fun. With over 15 years of experience, Heidi's website has become a must-visit destination for those seeking quick and easy creative ideas and last-minute solutions. Her warm personality shines through her posts, inviting readers to join her on a creative journey that's fun, rewarding, and achievable.