DIY Mason Jar Candles
This post and its photos may contain affiliate links. As an Amazon associate I earn from qualifying purchases. If you make a purchase through these links, I may receive a small commission at no extra cost to you!
These easy DIY mason jar candles take only 15 minutes to make, and they make a fantastic homemade gift idea! Perfect for Valentine's Day, birthdays, Mother's Day, and more!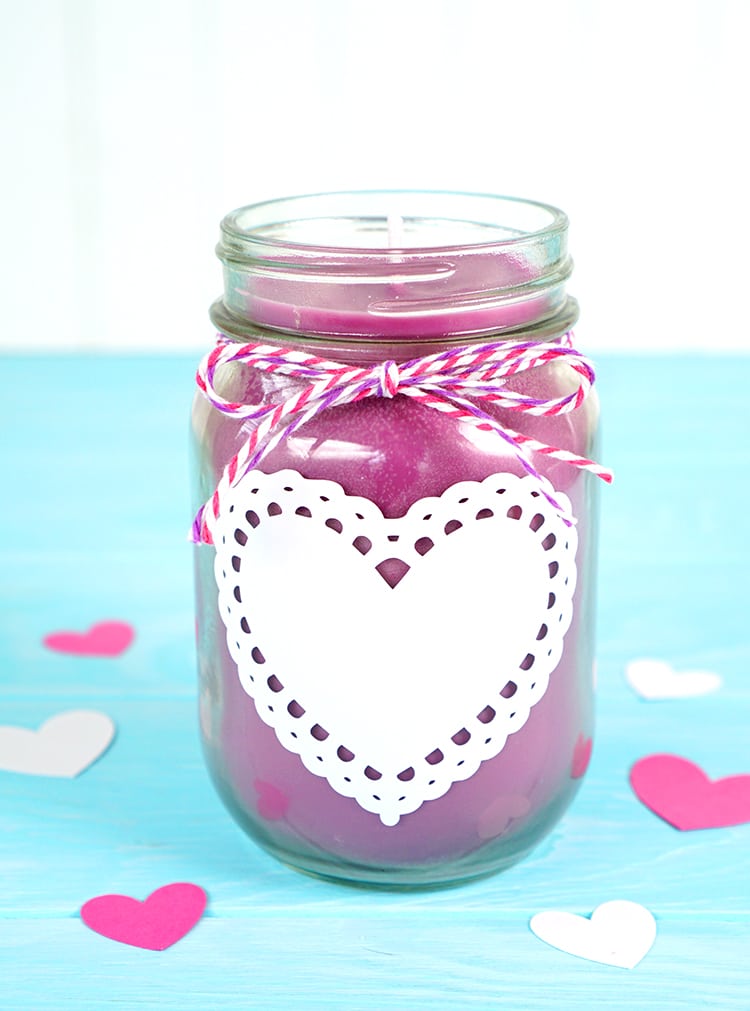 I love making my own mason jar candles – they're quick, super easy, and a great homemade gift idea that's perfect for all occasions! These sweet mason jar candles are decorated with a vinyl heart doily that's perfect for Valentine's Day!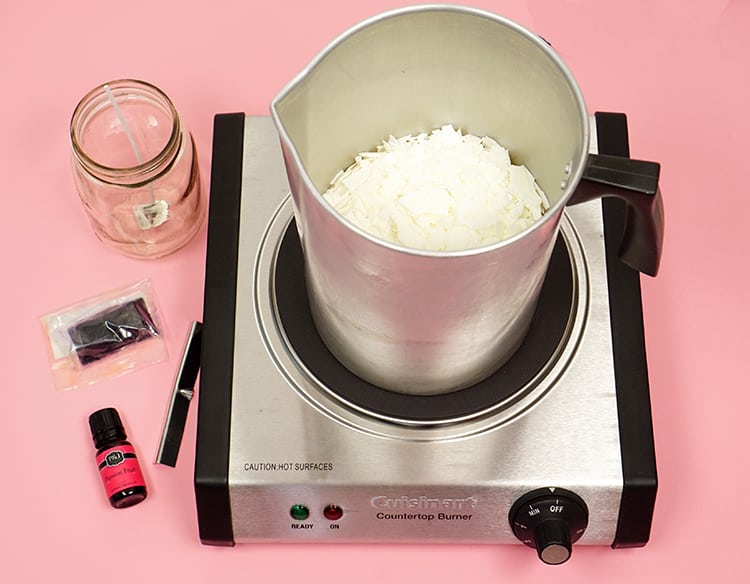 How to Make Mason Jar Candles:
You'll Need: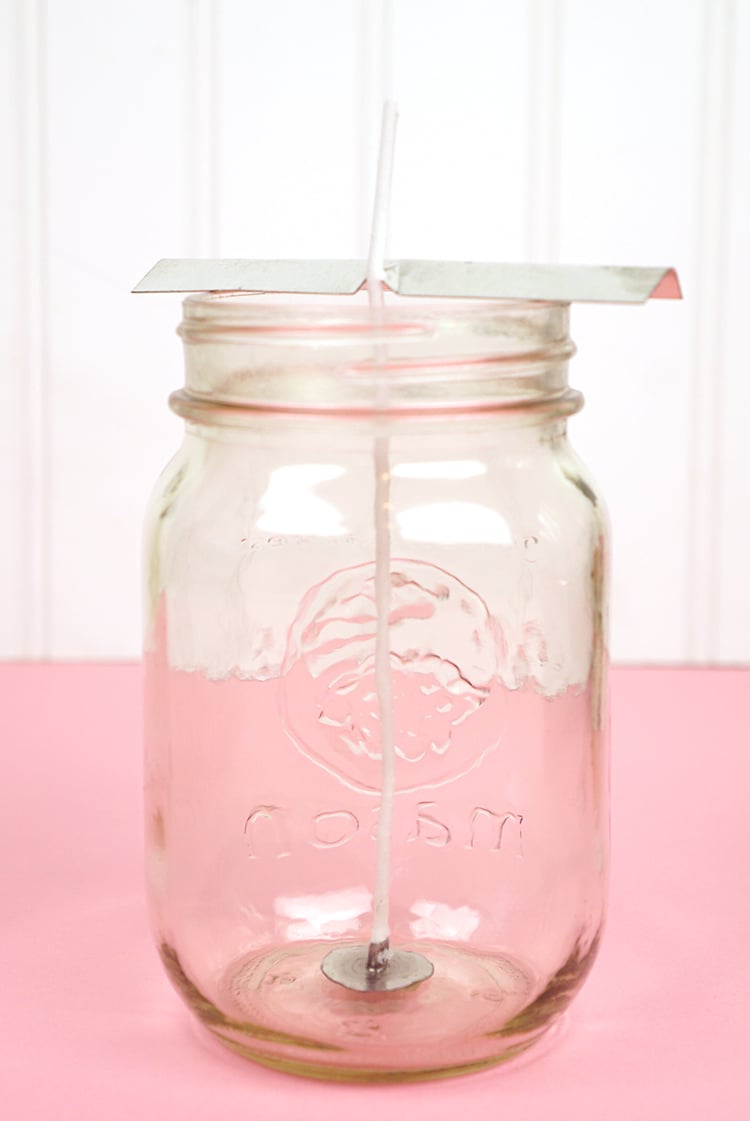 Begin by using a drop of hot glue to secure the base of the candle wick to the center of the mason jar – use a wick holder/stabilizer if desired to hold the wick in place in the center.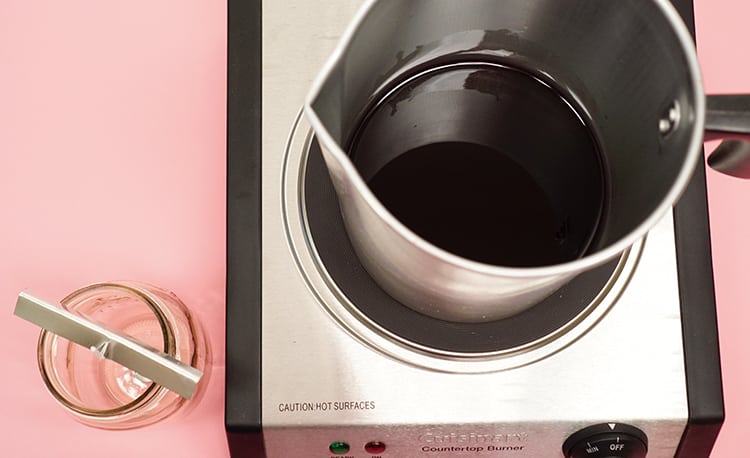 In the wax pitcher, melt approximately 1 lb of soy wax flakes and wax colorant. I used about 1/4 of a cube each of red and purple colorant to create my custom color blend. Note: the color of the wax will appear MUCH darker in liquid form that it does when it has cooled and set! Add fragrance oil and slowly stir to mix.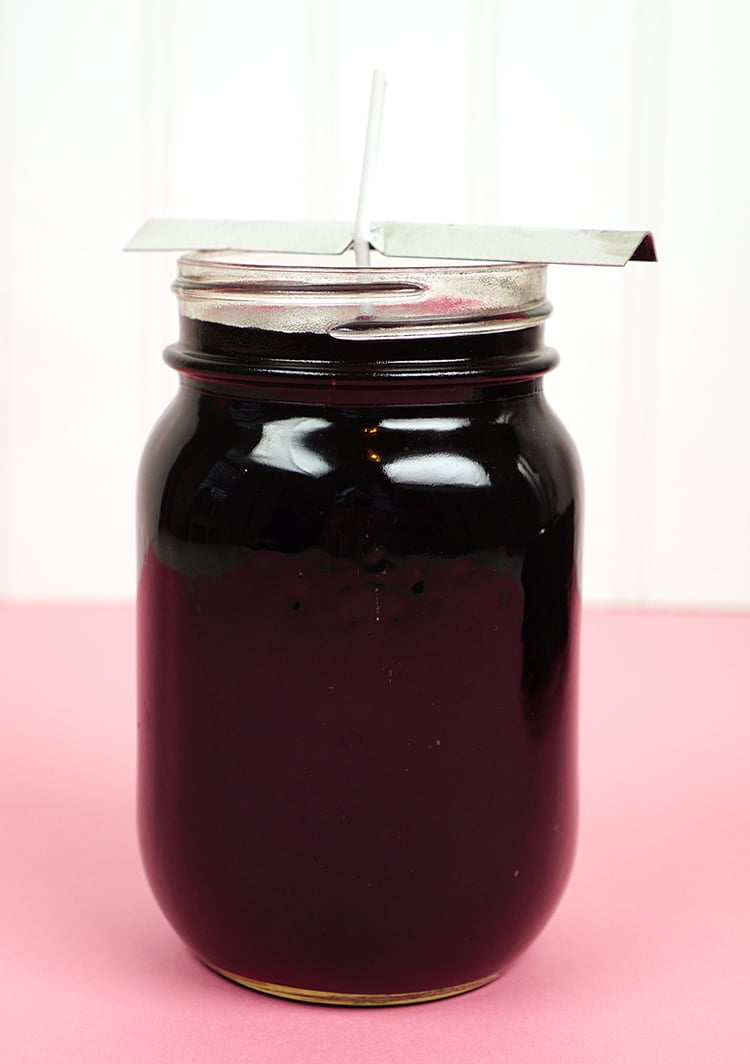 Very carefully pour the hot wax into the mason jar.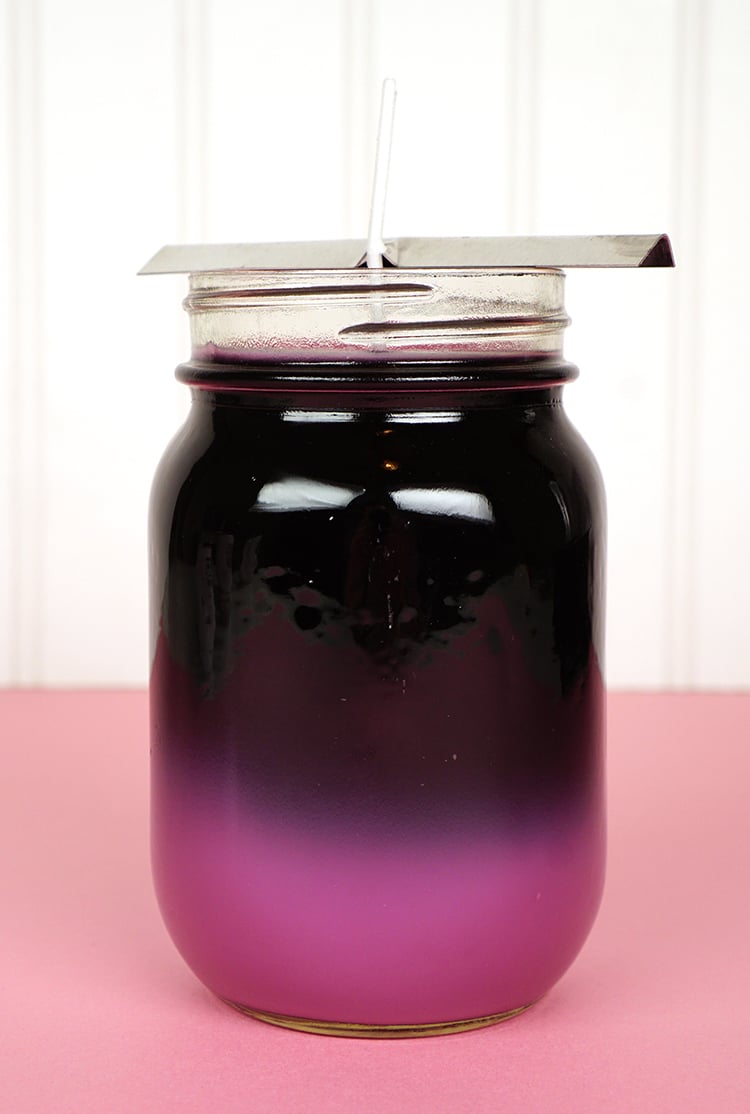 Allow the candle to sit undisturbed until it has completely cooled and solidified. I usually let mine cool overnight to be sure that they are completely set. You can see that the candle begins cooling at the bottom, and the color is a lot lighter than it looked when it was melted!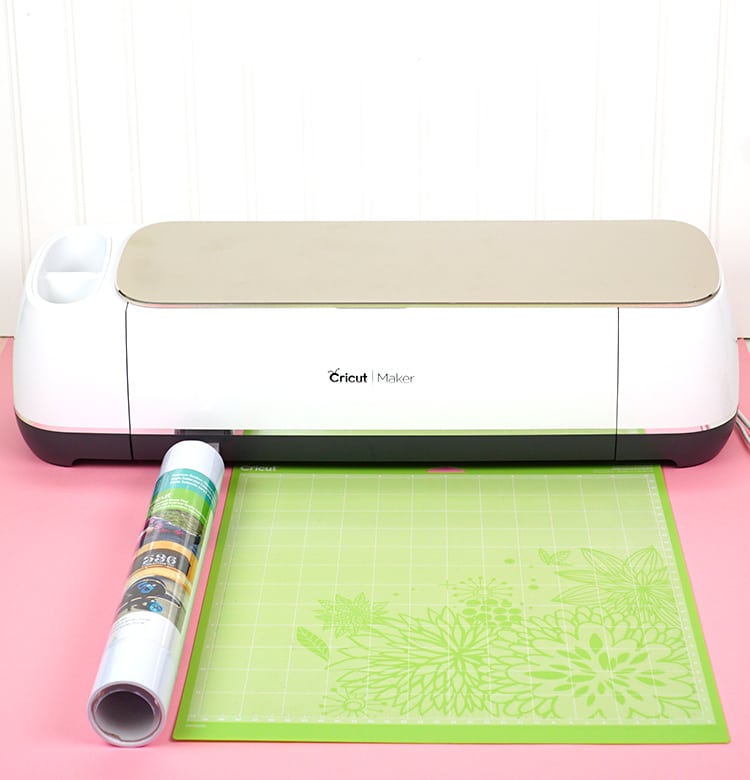 While the candle was cooling, I used my Cricut Maker machine to cut a heart doily from Cricut Premium Outdoor Vinyl. I find that the permanent outdoor vinyl works the best with the heat from the candles.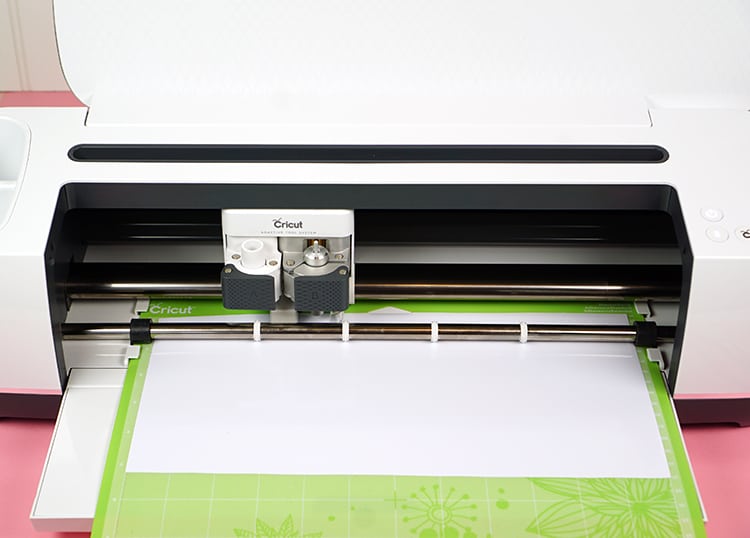 CLICK HERE to DOWNLOAD the HEART SVG FILE!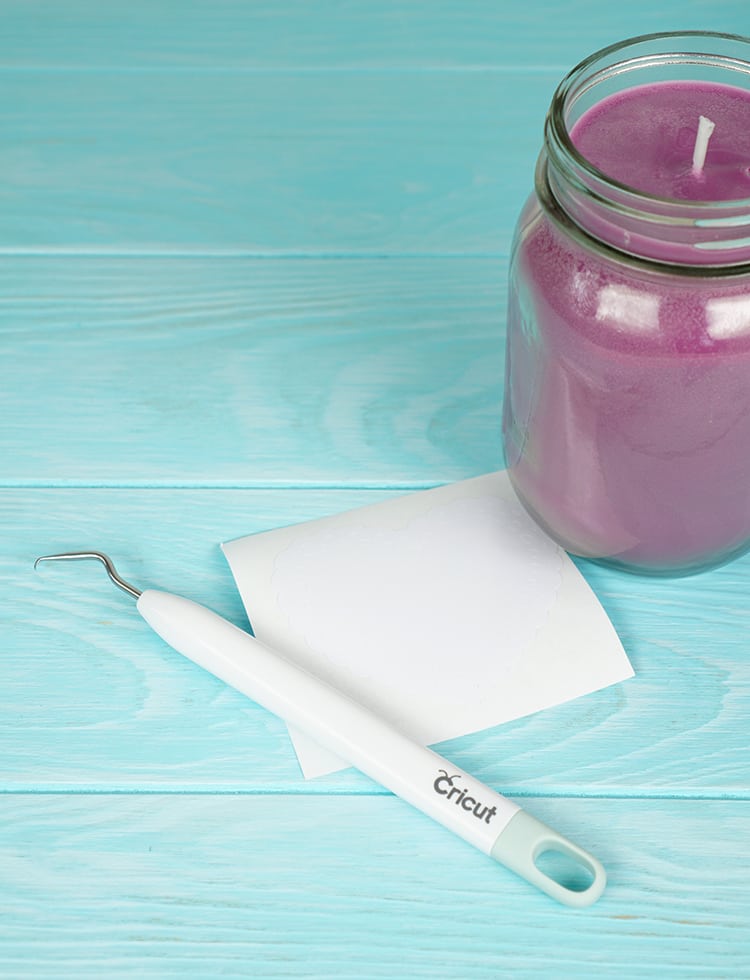 Next, I weeded the vinyl using my Cricut weeding tool. I resisted getting one of these tools for soooo long because I thought I was doing just fine and dandy with my Xacto blade and sewing pin method…NOPE! I didn't realize what a game-changer these awesome weeding tools were until I finally had them in my hands! This one with the little hook on the end is my favorite, and it's perfect for weeding teeny tiny pieces like this heart doily has!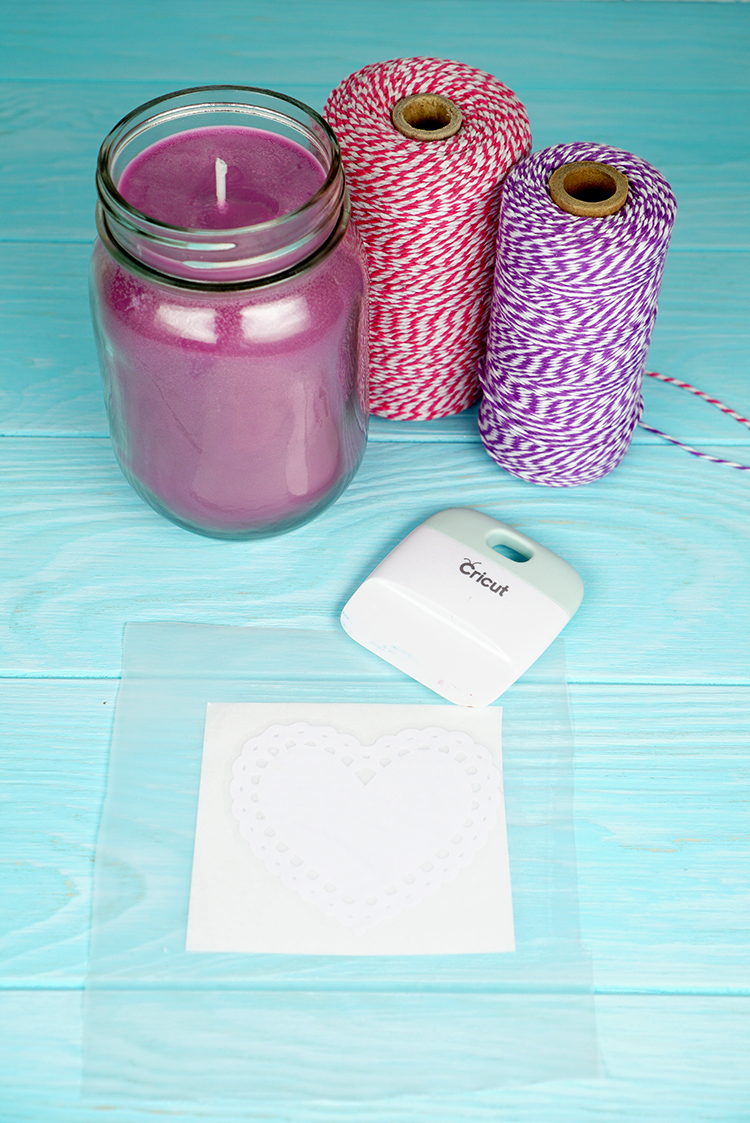 Use transfer tape to remove the vinyl from the backing and apply it to the face of the mason jar candle.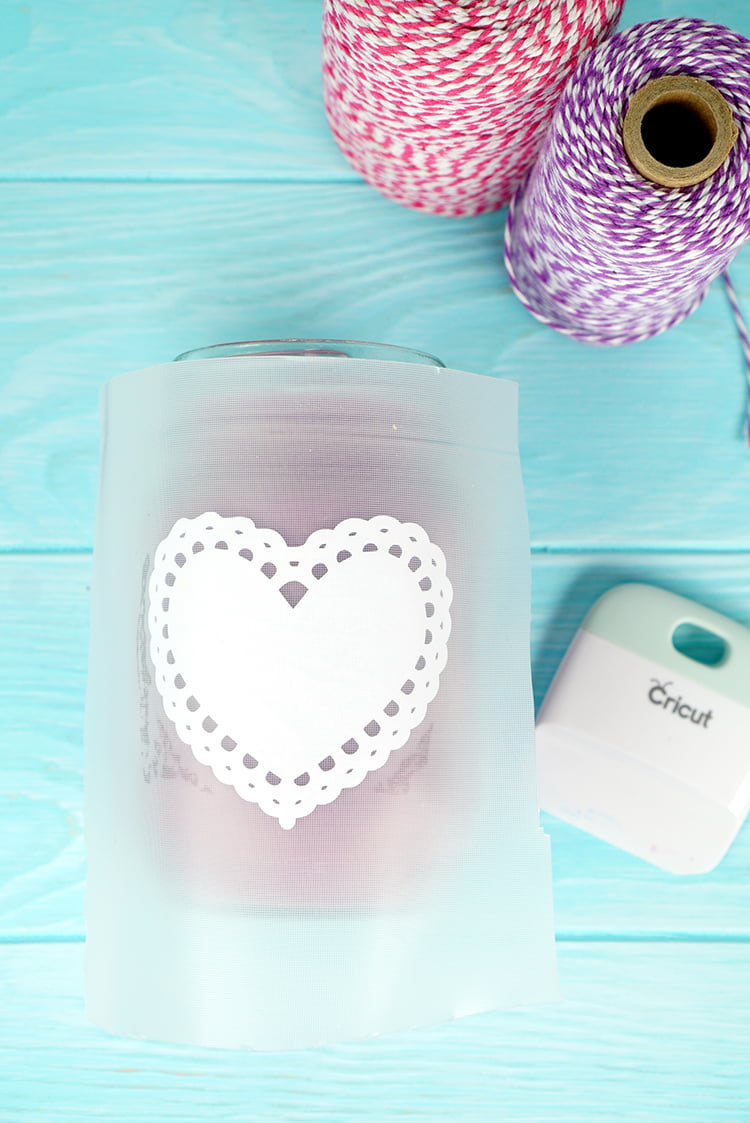 I like to use a credit card or my scraping tool to make sure that the vinyl has firmly adhered to the candle.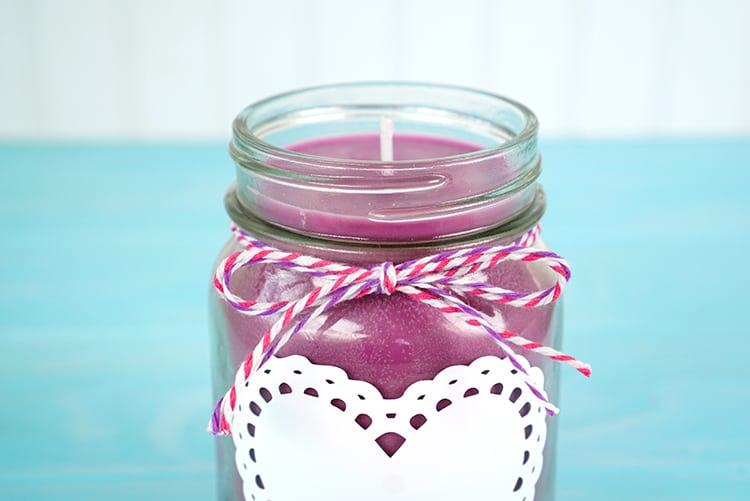 I added a pink and purple baker's twine bow to finish things off – super cute, right?!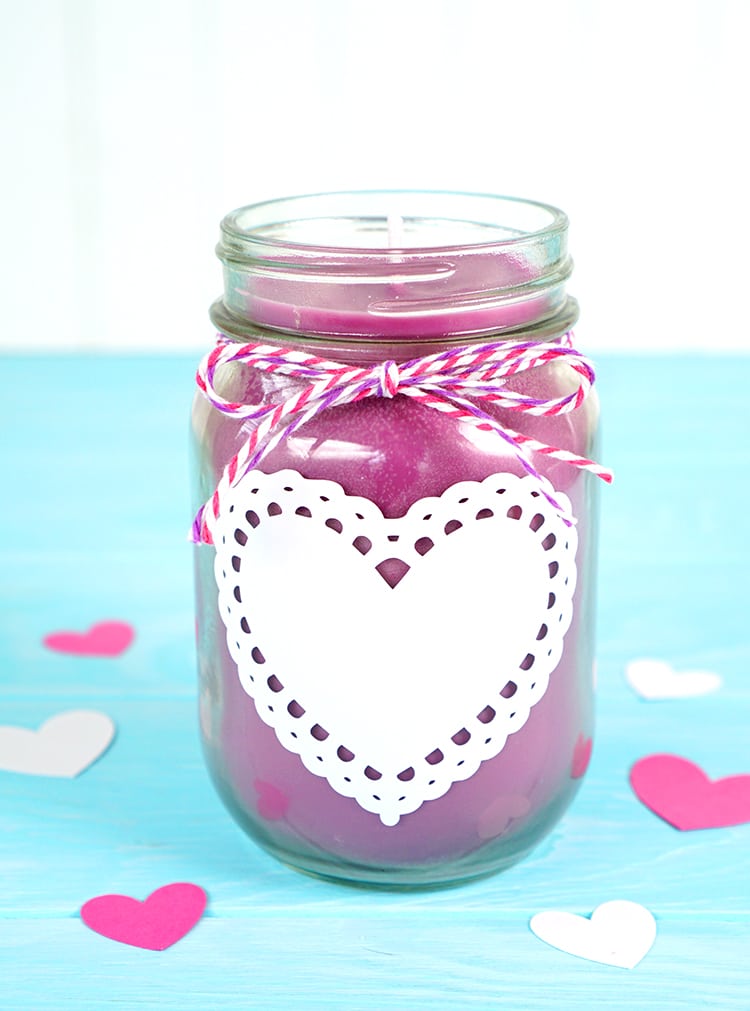 Easy peasy! These mason jar candles make a great gift idea, and you can change up the vinyl motif to match the occasion! I used the heart doily for Valentine's Day, but it would look cute with colorful vinyl "sprinkles" for birthdays or flowers for Mother's Day, too!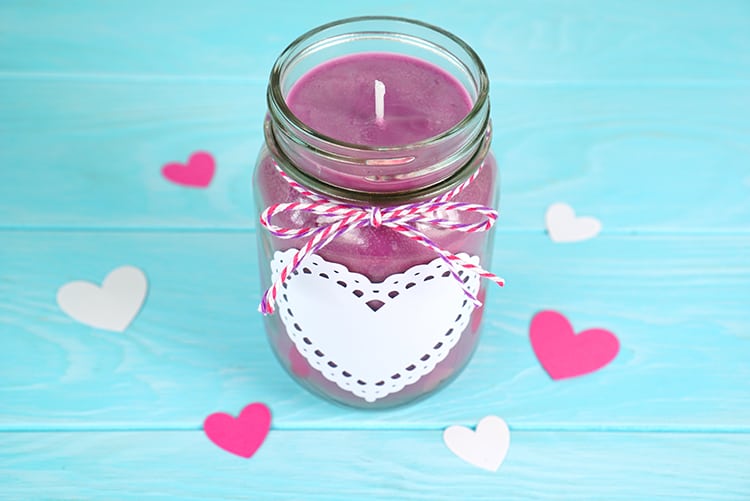 Don't forget to check out all of these awesome Valentine's Day Cricut Craft Lightning projects from my friends: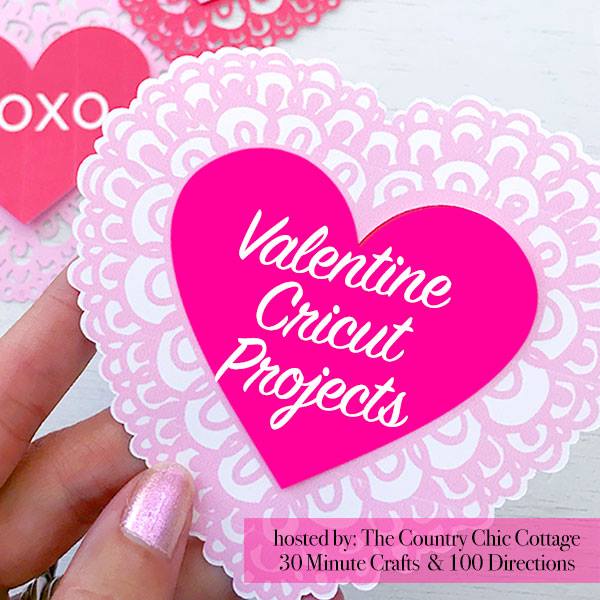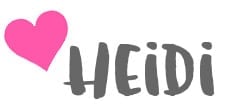 Pin these Mason Jar Candles for Later!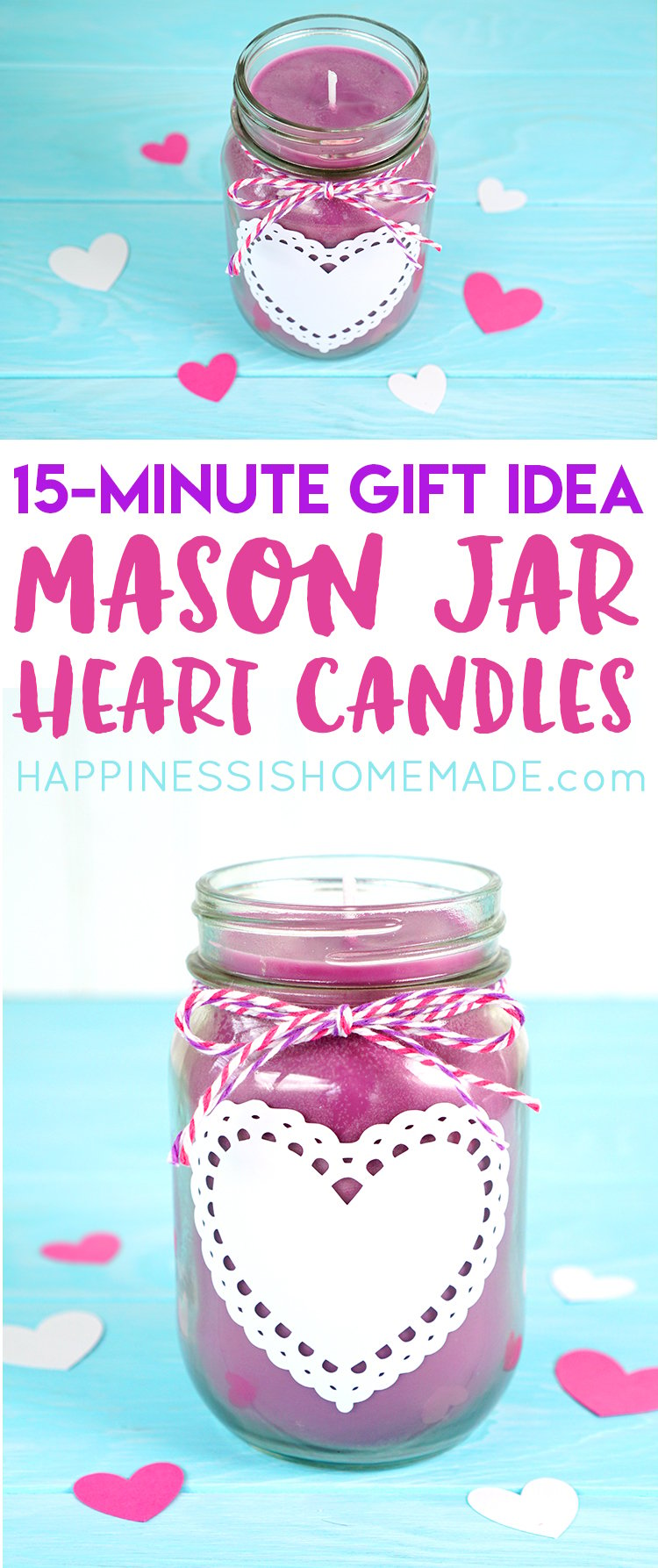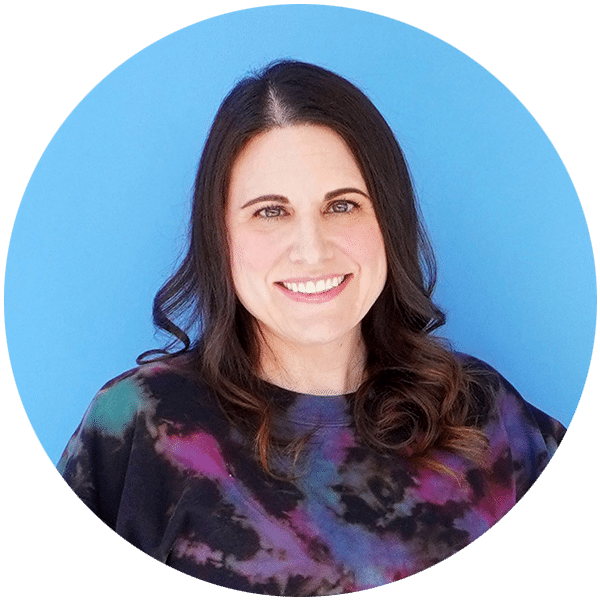 Heidi Kundin has captivated the hearts of millions with her colorful and inspiring approach to crafting, celebrations, and family fun. With over 15 years of experience, Heidi's website has become a must-visit destination for those seeking quick and easy creative ideas and last-minute solutions. Her warm personality shines through her posts, inviting readers to join her on a creative journey that's fun, rewarding, and achievable.