DIY New Year's Eve Party Crackers
This post and its photos may contain affiliate links. As an Amazon associate I earn from qualifying purchases. If you make a purchase through these links, I may receive a small commission at no extra cost to you!
Make your own DIY New Year's Eve party crackers and fill them with confetti, balloons, paper crowns, popping snaps, noisemakers, and more! TONS of fun for all ages!
Party crackers are a fun holiday tradition and a great favor for all of your New Year's Eve party guests (psst…they're also a great way to keep kids entertained until the ball drops at midnight…or 9:00 pm!). These DIY New Year's Eve party crackers are quick and easy to make, and they're full of fun goodies for kids of all ages!
Supplies for DIY New Year's Eve Party Crackers:
Cardboard Tubes (recycled paper towel, tp, or wrapping paper rolls work great)
Sparkly Paper, Wrapping Paper, and/or Tissue Paper
Ribbon
Cracker Fillers – confetti, balloons, noisemakers, paper crowns, party poppers, snap pops, etc.
(Optional) Elmer's Glitter Glue, Ribbon, "Bling-on-a-Roll" Rhinestones, etc. for embellishment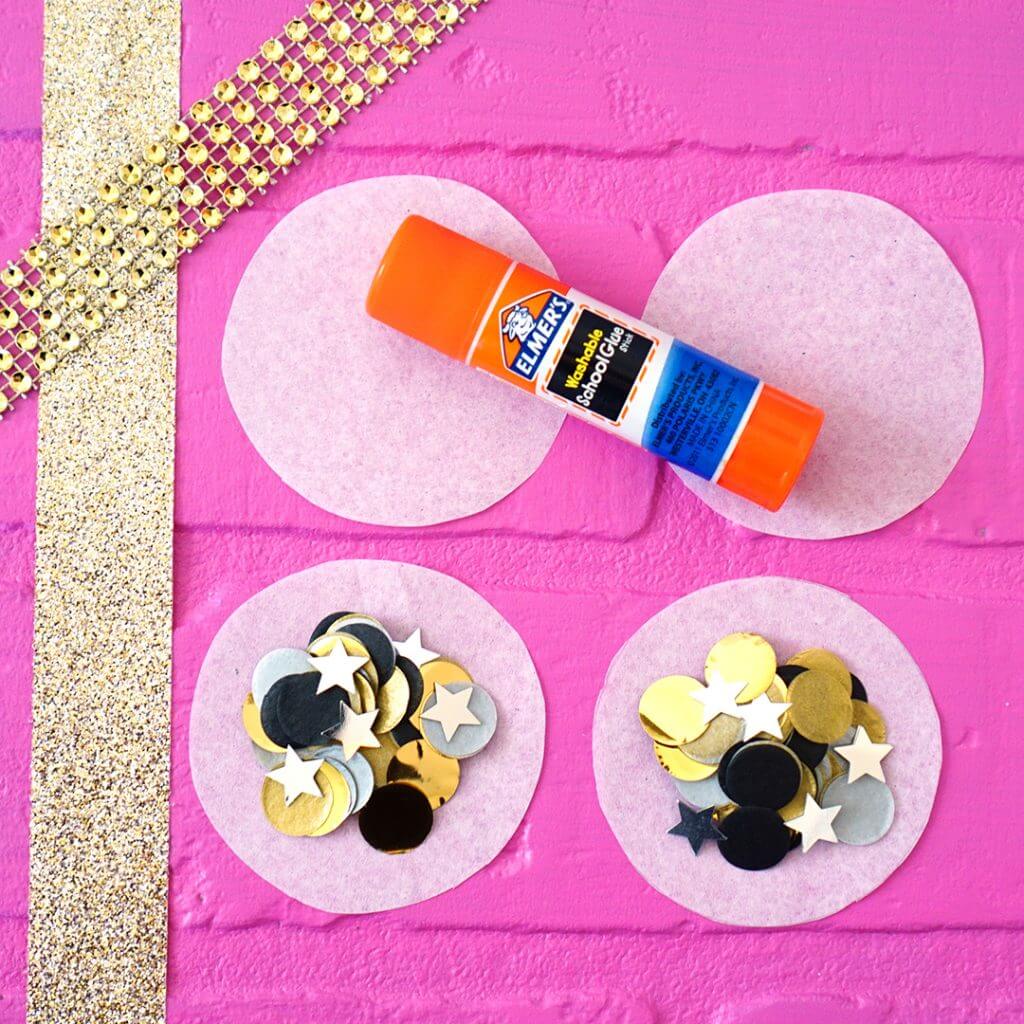 To begin, I started by making the fun fillers that go inside of the party crackers. I cut pairs of circles from white tissue paper and filled them with a sparkly mix of shimmery confetti.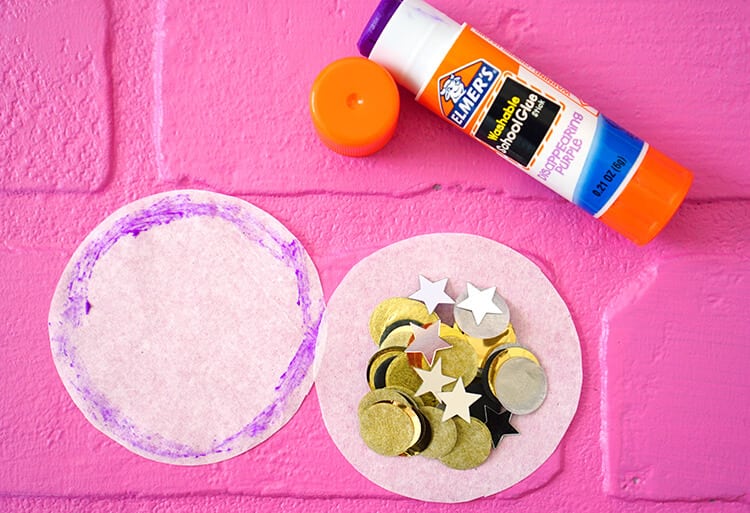 Use the Elmer's glue stick to adhere the edges of the tissue paper circles together to create a party "confetti packet."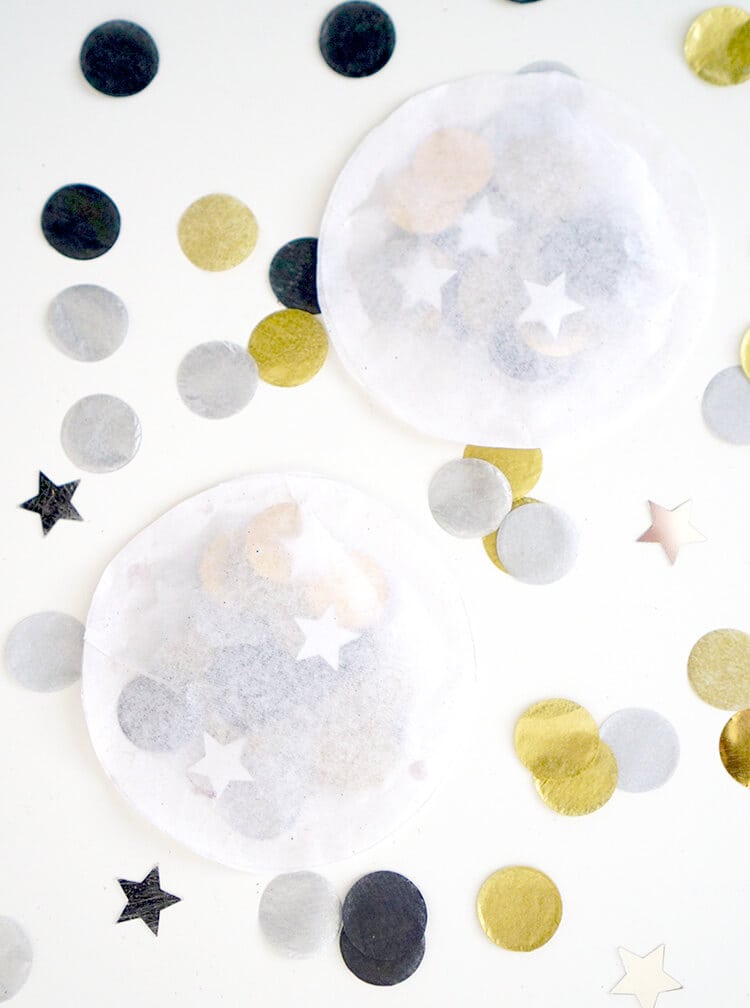 Easy peasy!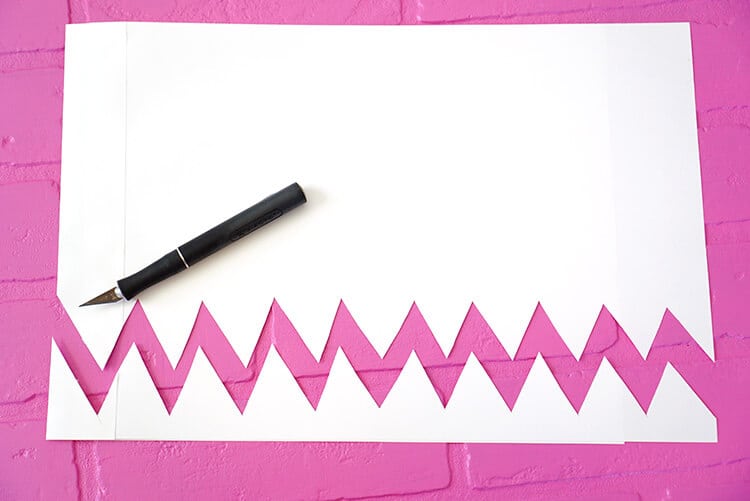 Next, I used my glue stick to join together two sheets of legal-sized paper (along the short edge). Then, I folded the paper in half and used an X-acto knife to quickly and easily cut out a paper crown.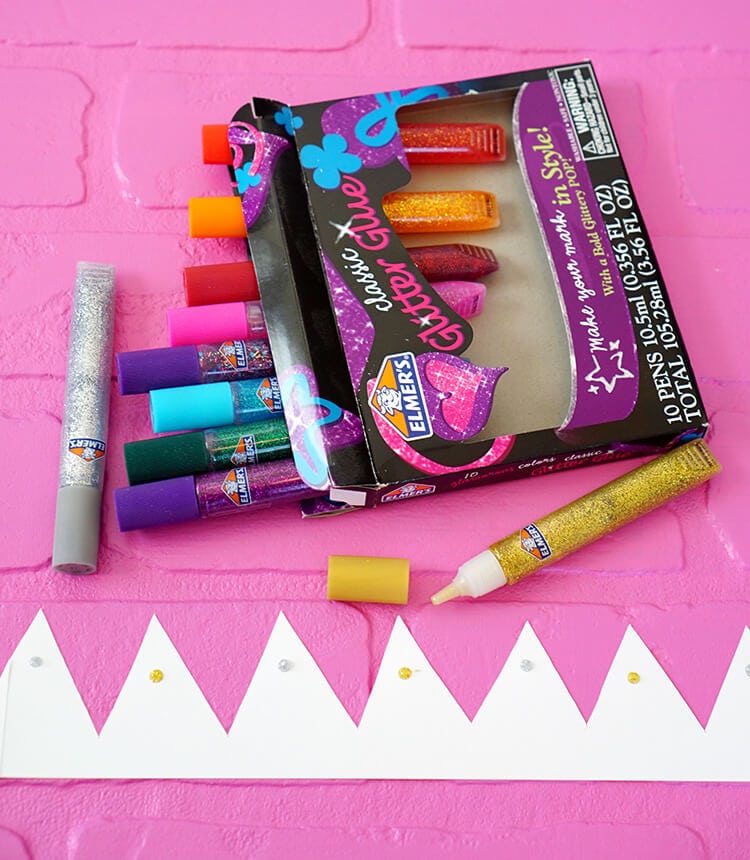 I embellished the crown with sparkly dots of Elmer's glitter glue and set the crowns aside to dry.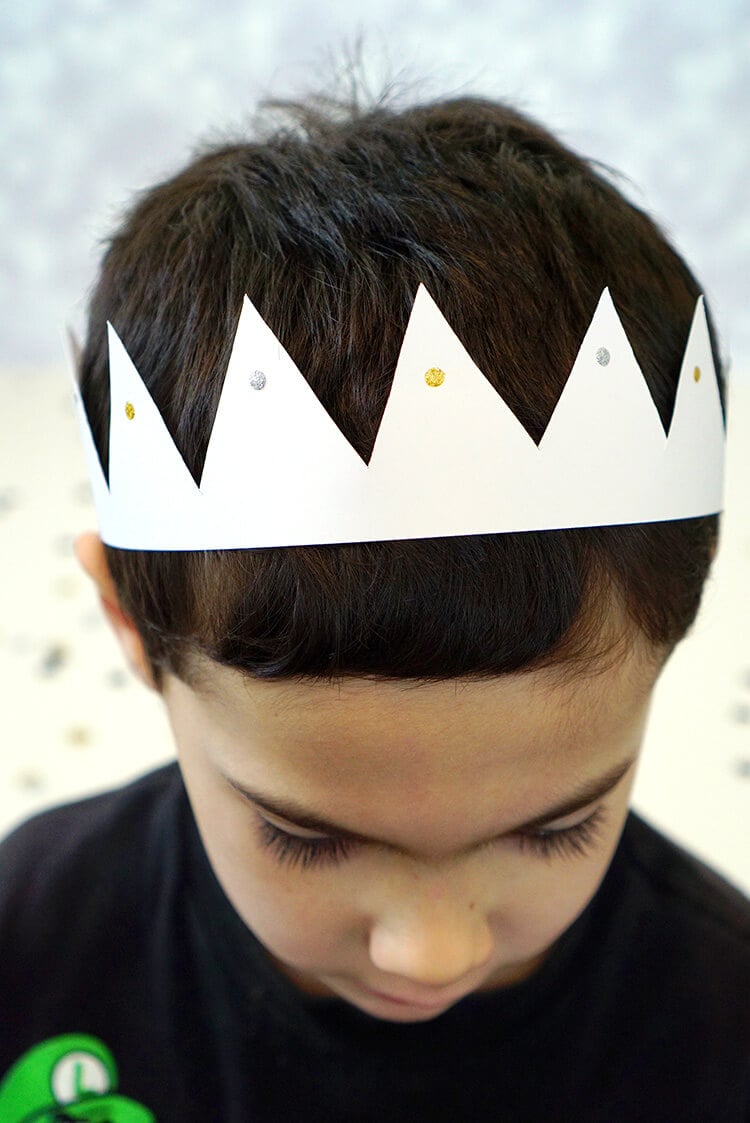 When the glitter glue was dry, I used the glue stick to overlap the ends of the paper to form it into a circular party crown.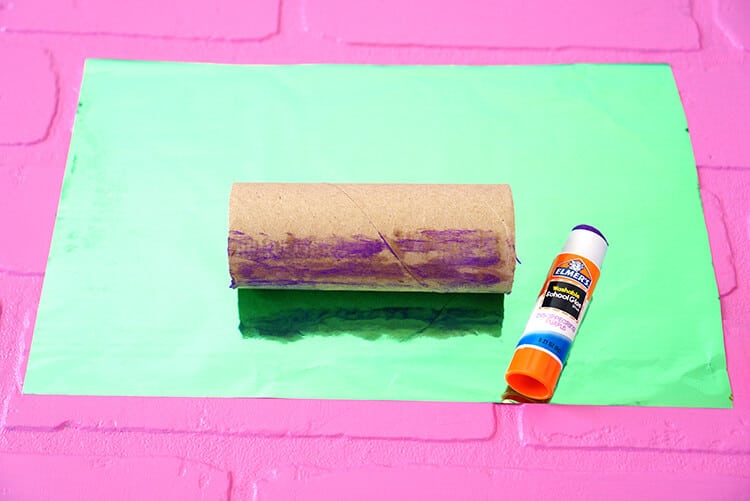 To make the party crackers, cut a sheet of foil tissue paper (or wrapping paper, glitter paper, etc.) approximately 7″ x 11″ and use the glue stick to adhere the paper to the cardboard tube.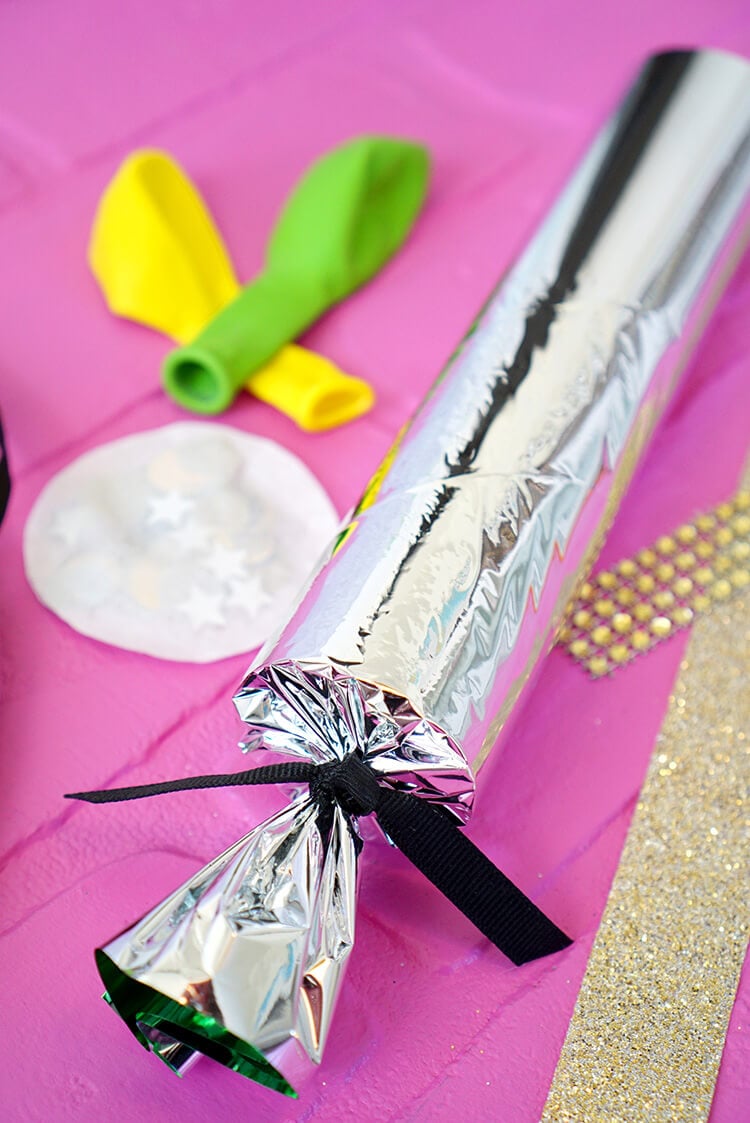 Use a ribbon to tie off one end of the party cracker.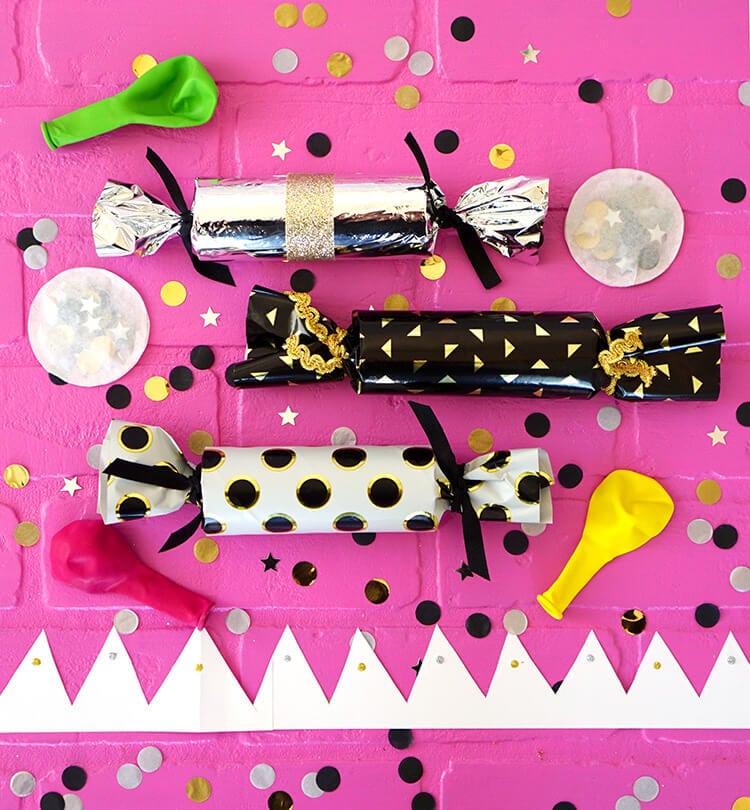 Fill the open end of the cracker with the paper crown, confetti packet, balloons, and anything else you wish. For older children, party poppers and snap pops are a fun addition to the party cracker, and younger children love whistles and other noisemakers!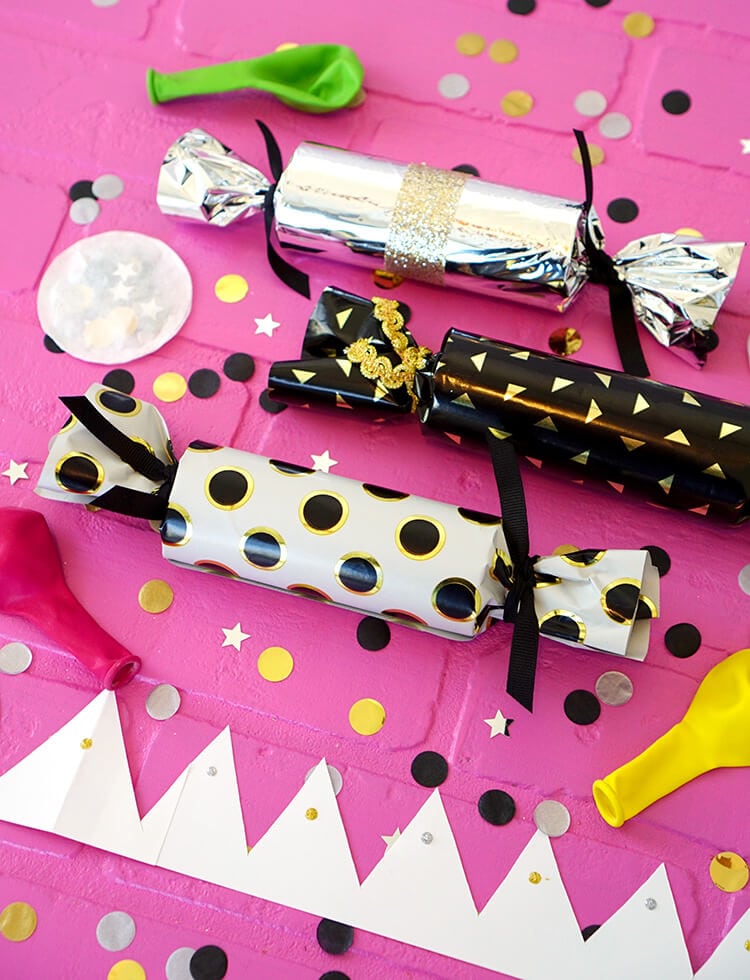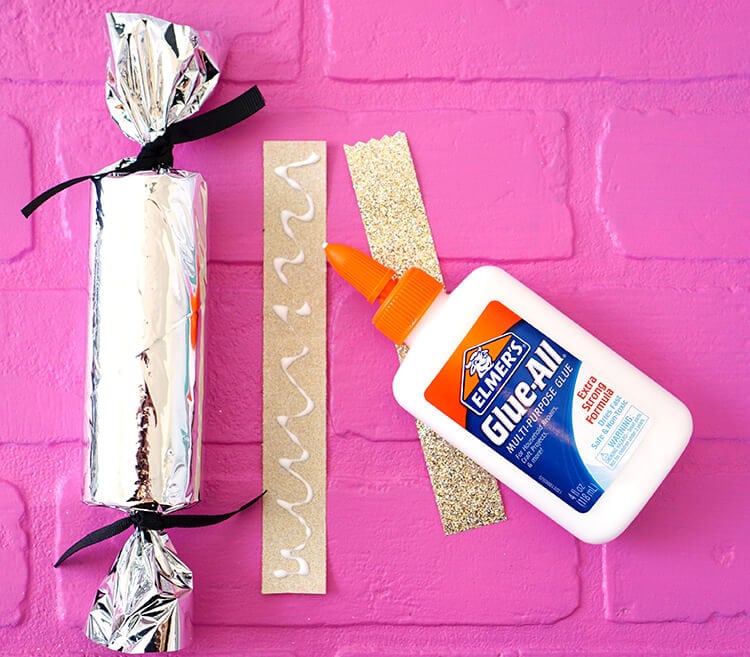 Tie the other end closed with a piece of ribbon, and embellish the New Year's Eve party cracker with ribbon, glitter, rhinestones, etc. and Elmer's Glue-All.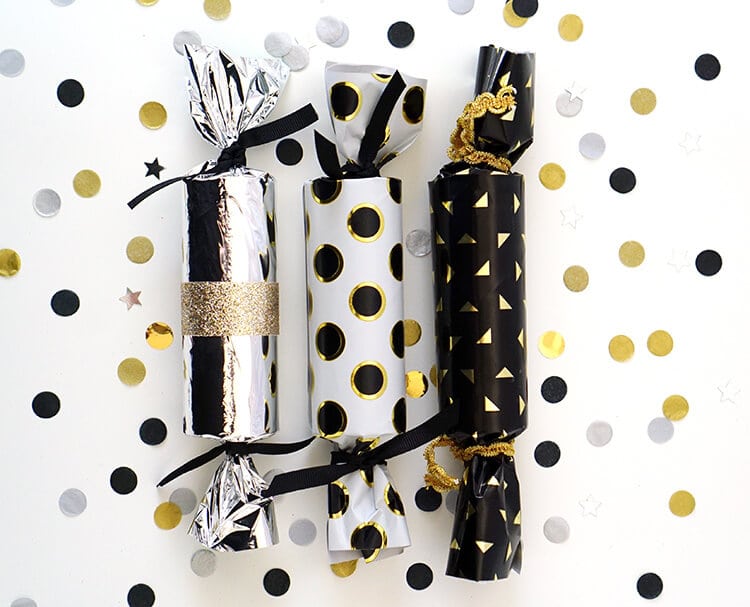 SO much fun!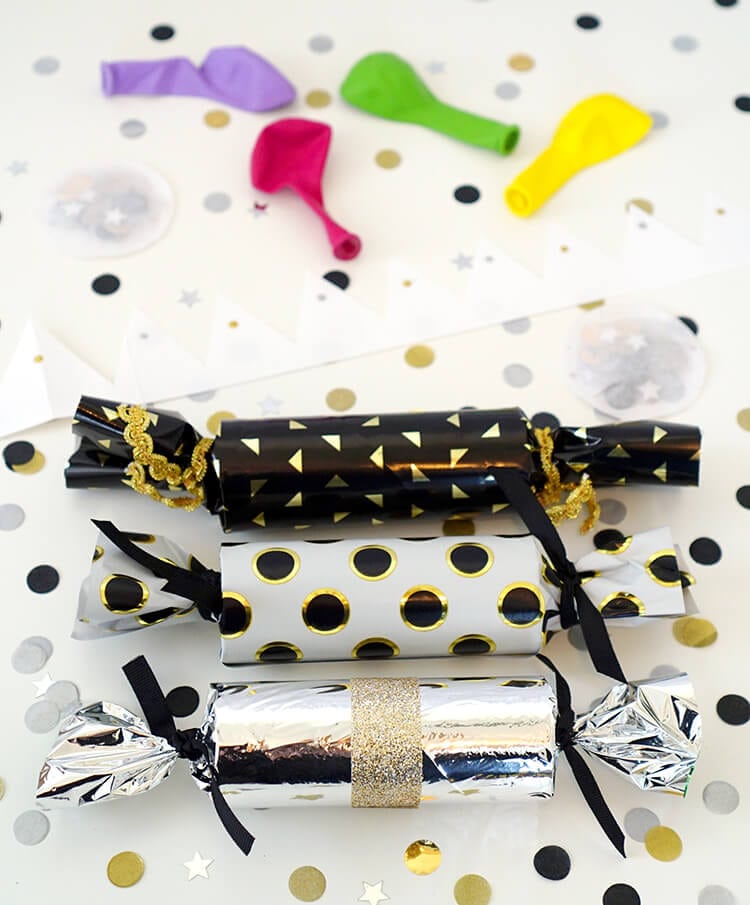 I can't wait to give these party crackers to my kids and their friends for New Year's Eve – they're going to love them!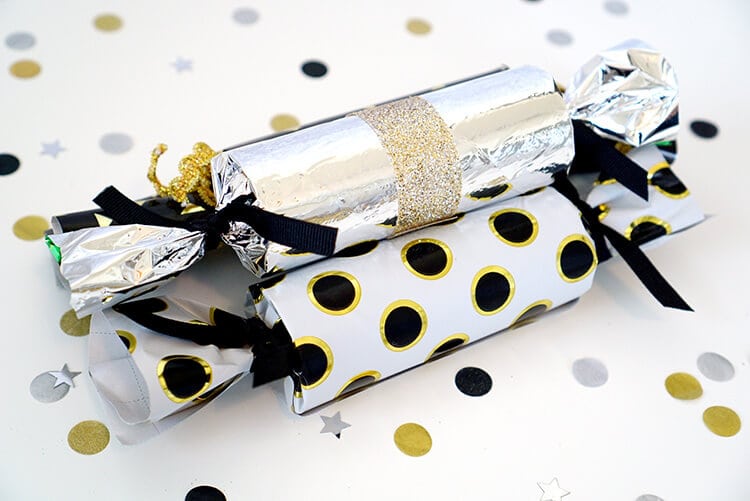 For more fun craft ideas, be sure to sign up for the Elmer's Newsletter and check them out on Twitter, Facebook, Instagram & Pinterest! Happy crafting!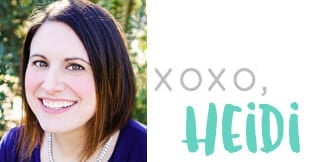 If you like this idea, don't forget to pin it!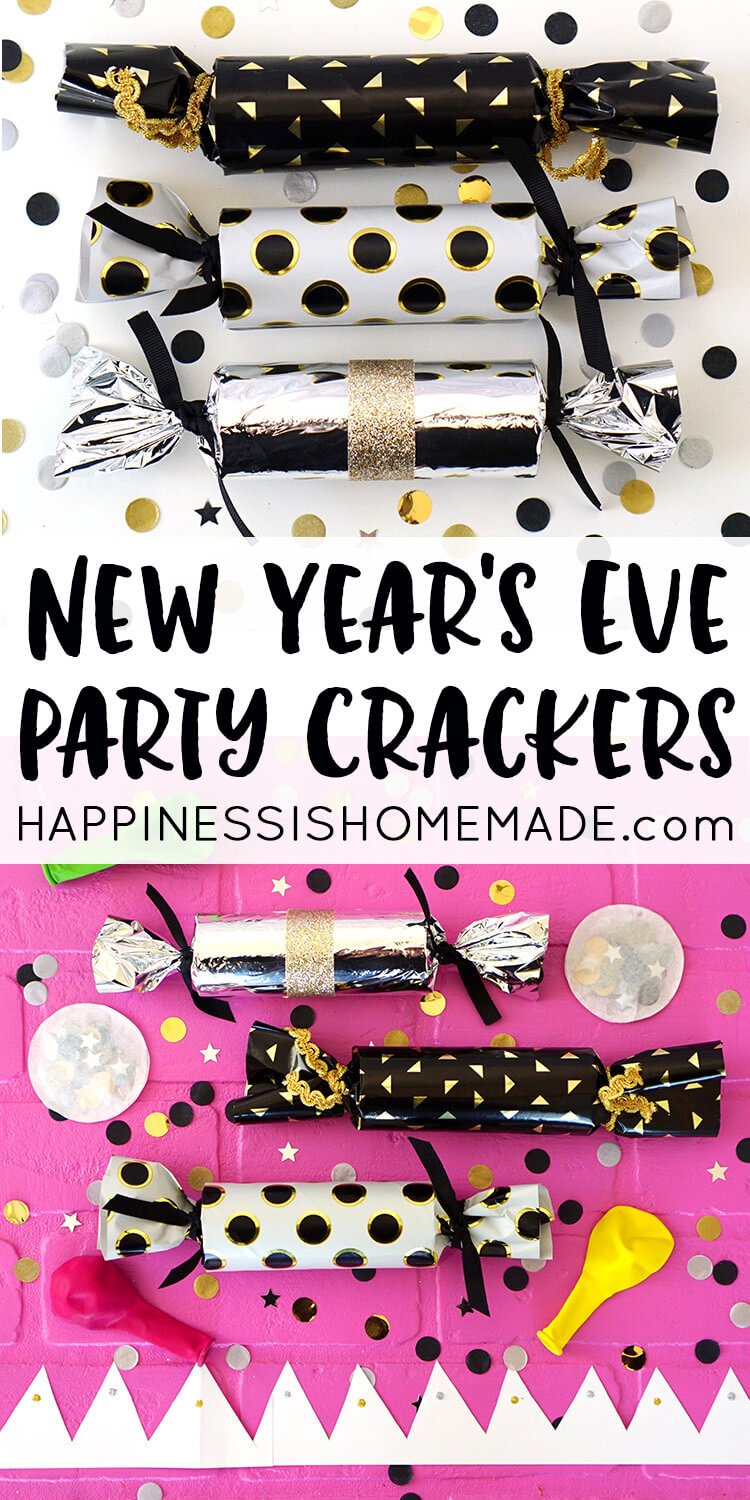 You Might Also Like: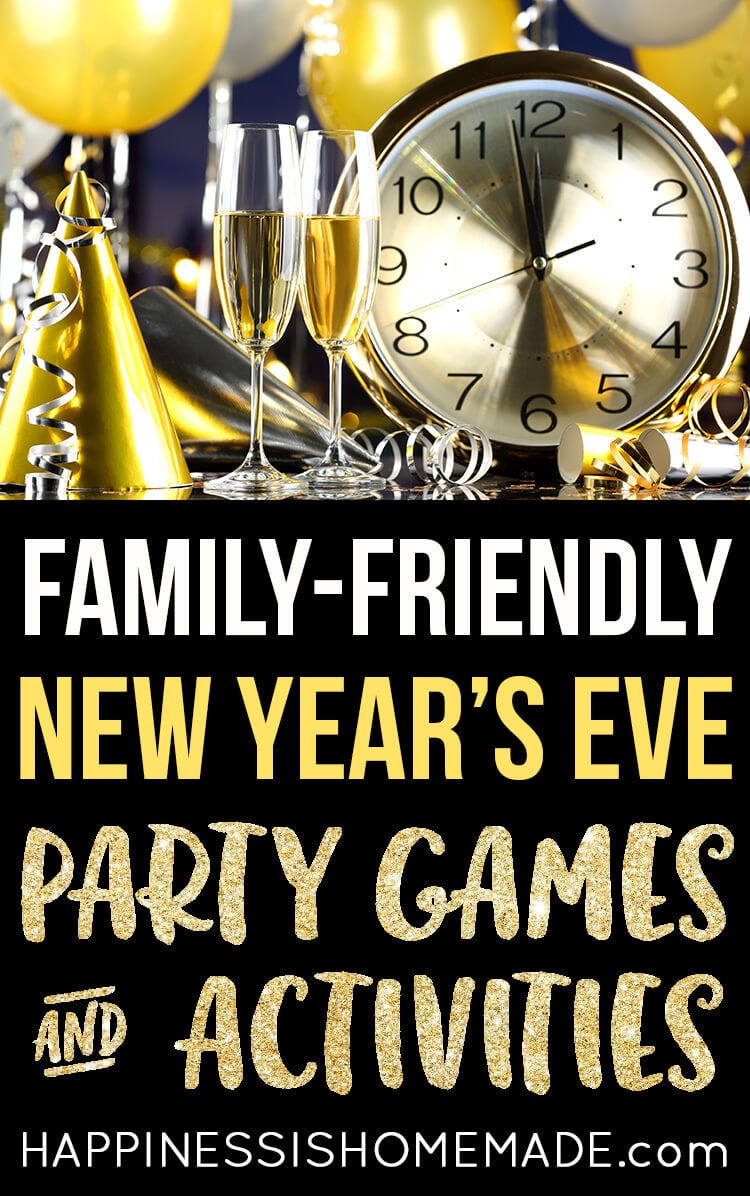 Family Friendly New Year's Eve Party Games and Activities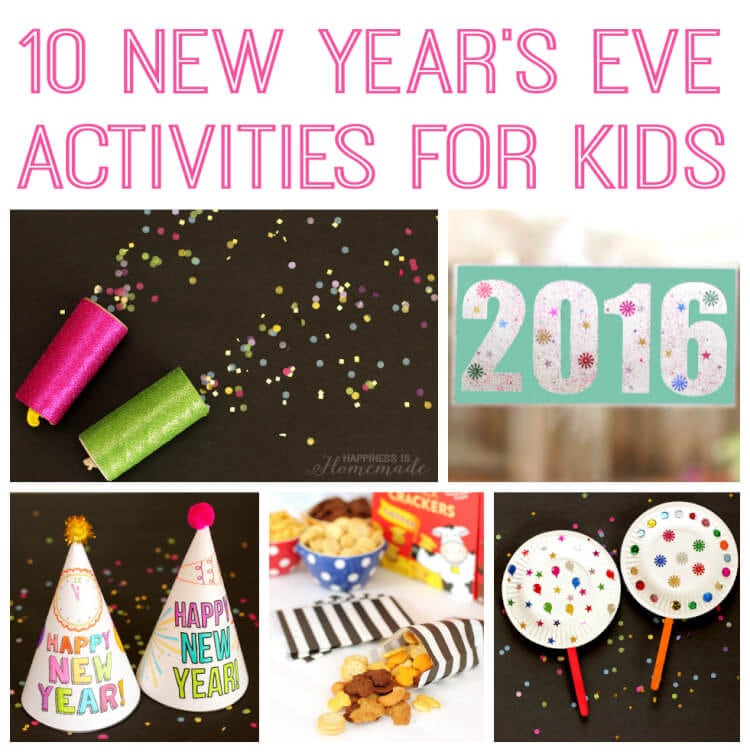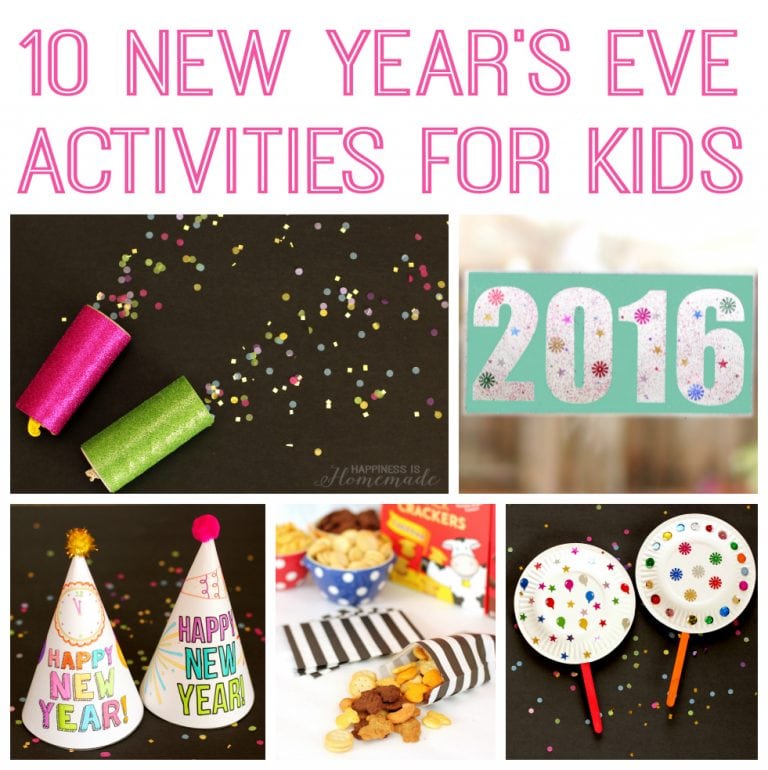 10+ New Year's Eve Crafts and Activities for Kids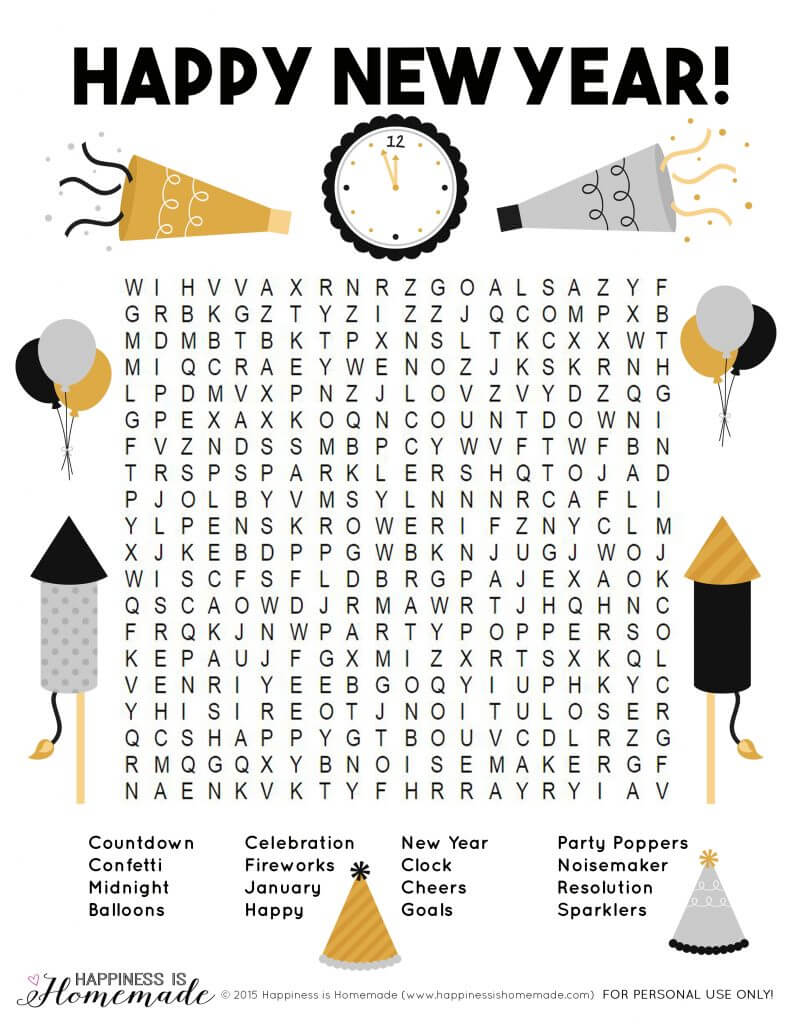 Printable New Year's Eve Word Search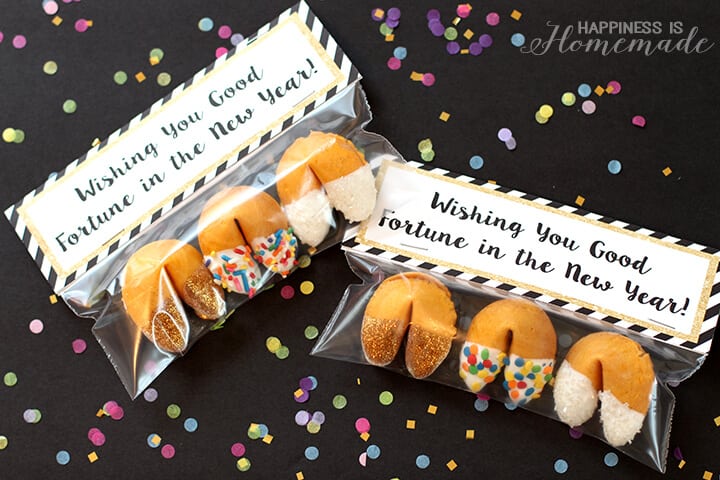 Glitter Dipped Fortune Cookies & New Year's Printable Bag Toppers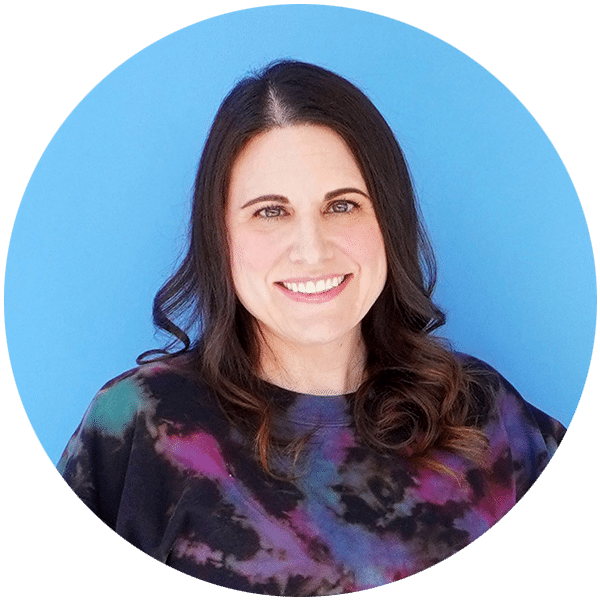 Heidi Kundin has captivated the hearts of millions with her colorful and inspiring approach to crafting, celebrations, and family fun. With over 15 years of experience, Heidi's website has become a must-visit destination for those seeking quick and easy creative ideas and last-minute solutions. Her warm personality shines through her posts, inviting readers to join her on a creative journey that's fun, rewarding, and achievable.