10+ awesome New Year's Eve crafts and activities for kids – the entire family is going to want to join in on the fun! Coloring party hats, a printable word search, DIY party poppers, confetti launchers, glitter wands and more! SO much fun!
New Year's Eve is a special time to reflect upon the past year and to celebrate all of the amazing goals and dreams that you have for the upcoming year. For us, New Year's Eve is always family time, filled with sparkling cider, party poppers and LOTS of fun crafts and activities to keep us busy all night long! It's one of my favorite holidays to celebrate with my family, and I love spending this time sharing our favorite memories and planning our new year together.
To keep the countdown 'til midnight exciting, I've put together a list of 10+ fun New Year's Eve activities to keep the kids busy and entertained (and I'm sure that the adults will want to join in on the fun, too!):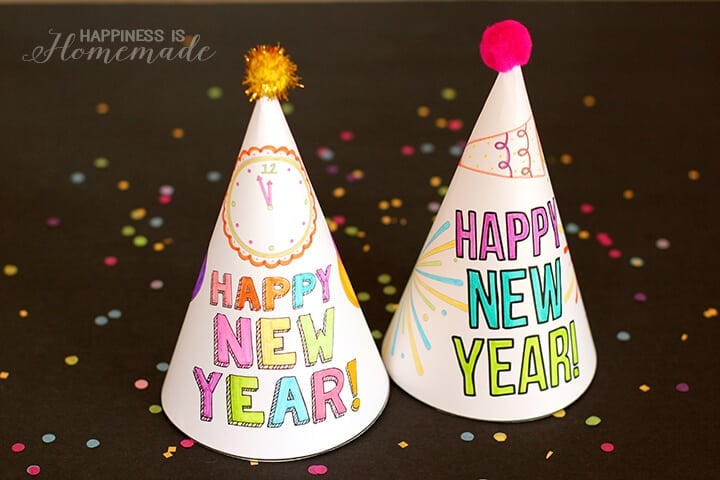 Color your own New Year's Eve party hats and ring in the new year in style!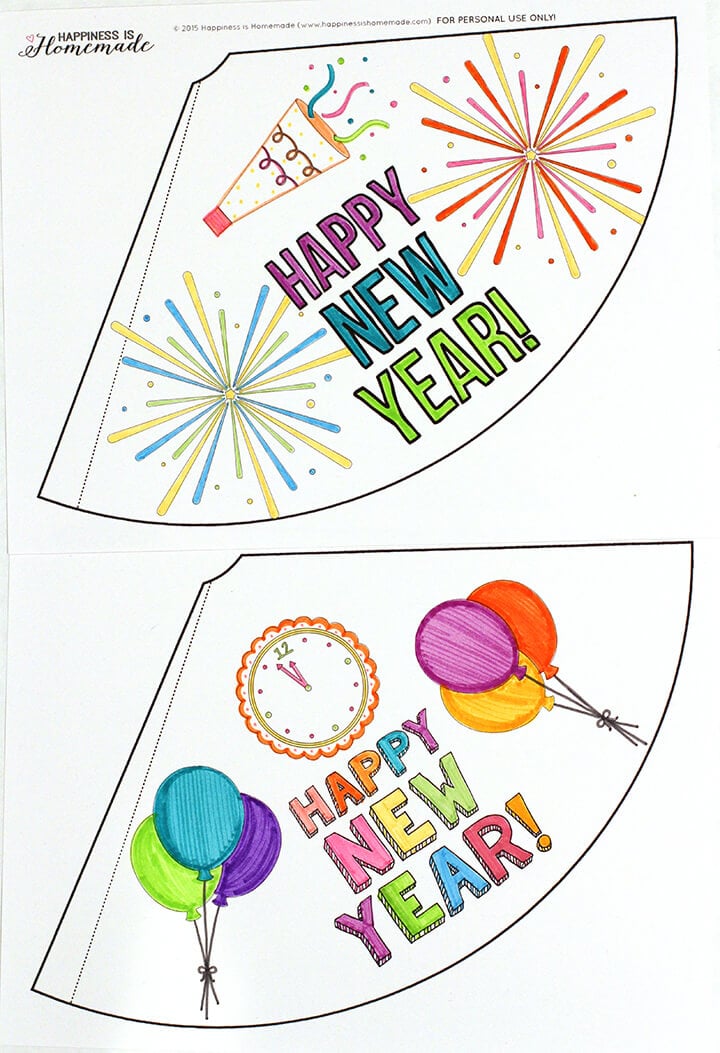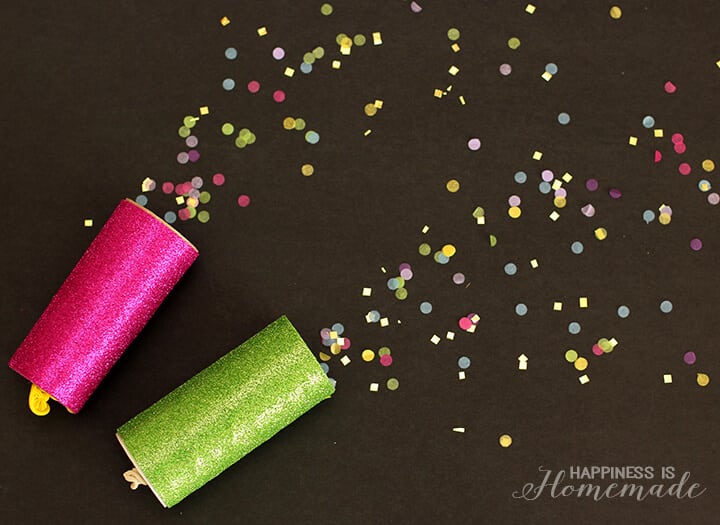 Dig into your recycle bin to create these fun and easy confetti launchers that are sure to be a HUGE hit with the kids! Get the how-to details here!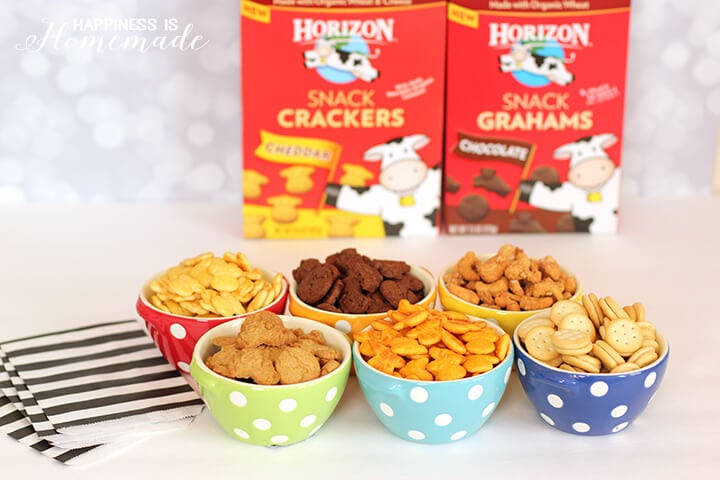 Snack break! Let the kids choose from healthy treat options to create their own customized mix at your do-it-yourself snack bar.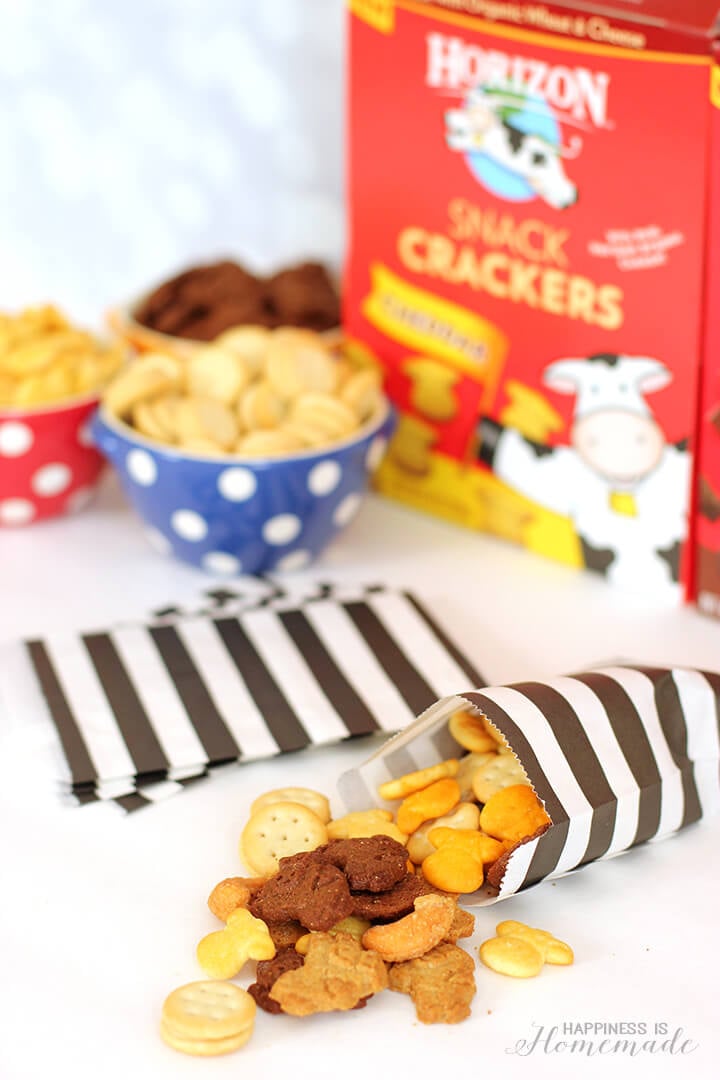 Everyone gets to create their own personalized mix according to their preferences, so everyone's a happy snacker! To add even more creativity into the mix, let the kids decorate their snack bags with markers, stickers and more!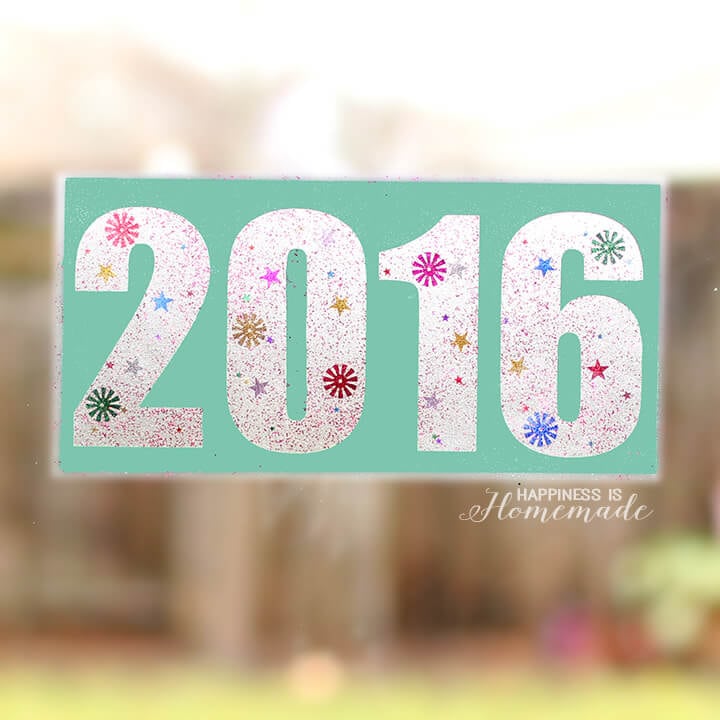 Make a glittery New Year's Eve sun catcher by sandwiching colored paper, confetti, glitter, etc. between two sheets of clear contact paper.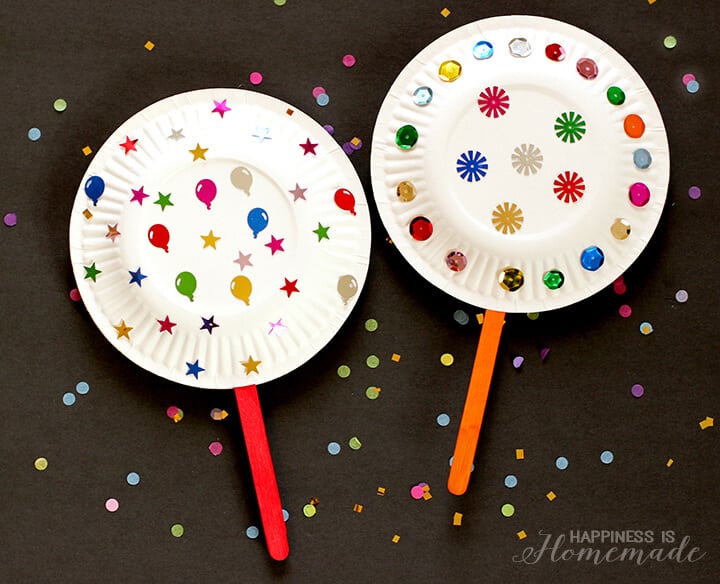 Paper plate shakers make great New Year's Eve noisemakers! Simply glue two small plates together around the edges – fill with rice or dried beans and insert a craft stick while you're gluing everything together. When the glue is dry, decorate the noisemakers with stickers, rhinestones, sequins, confetti, etc.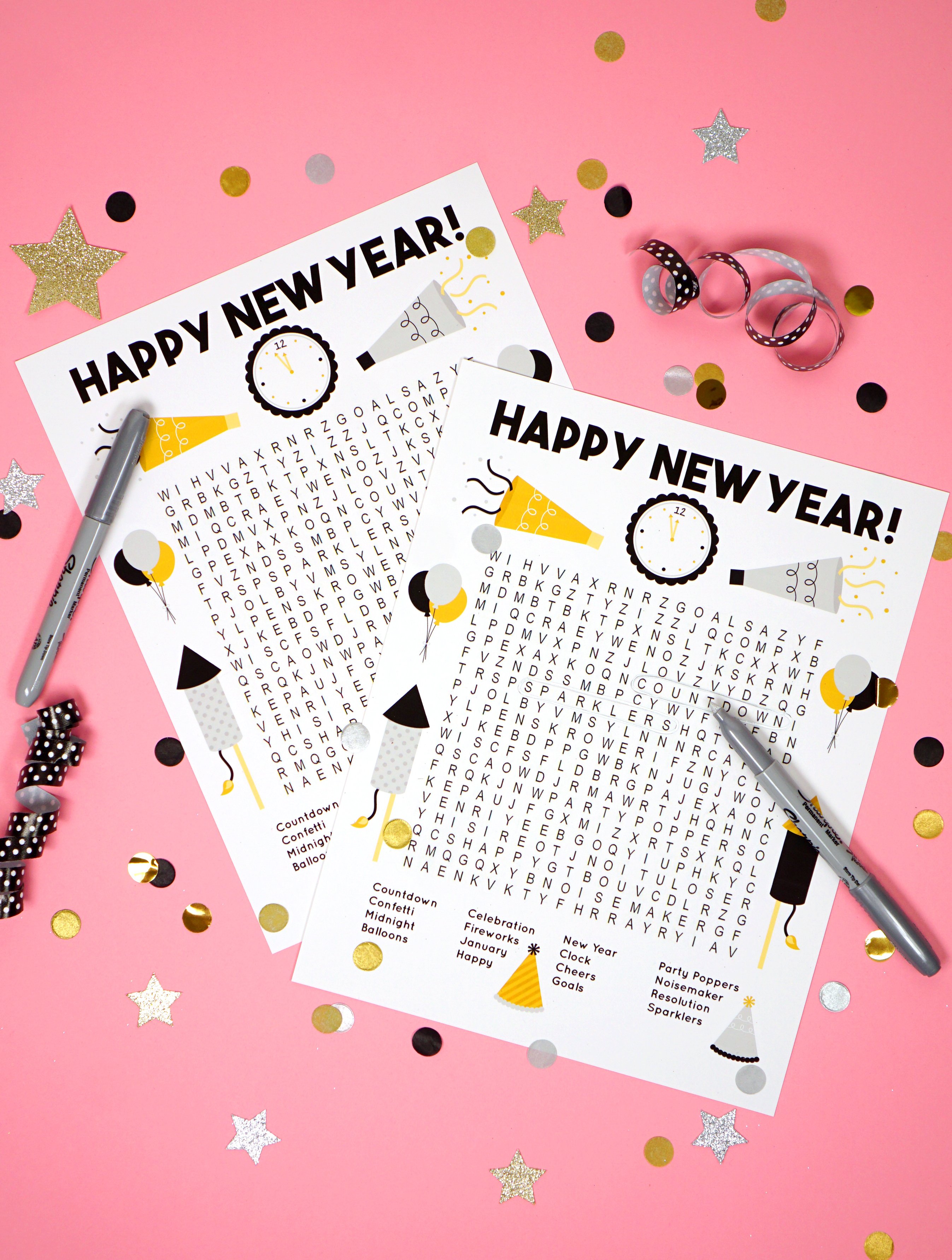 Click the Image Above to DOWNLOAD & PRINT this New Year's Eve Word Search for Kids & Adults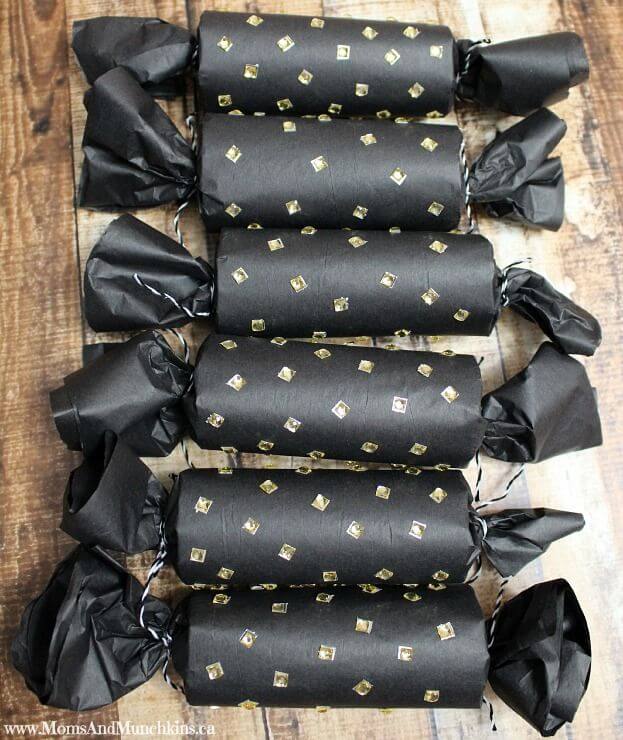 Make DIY Party Crackers with Moms and Munchkins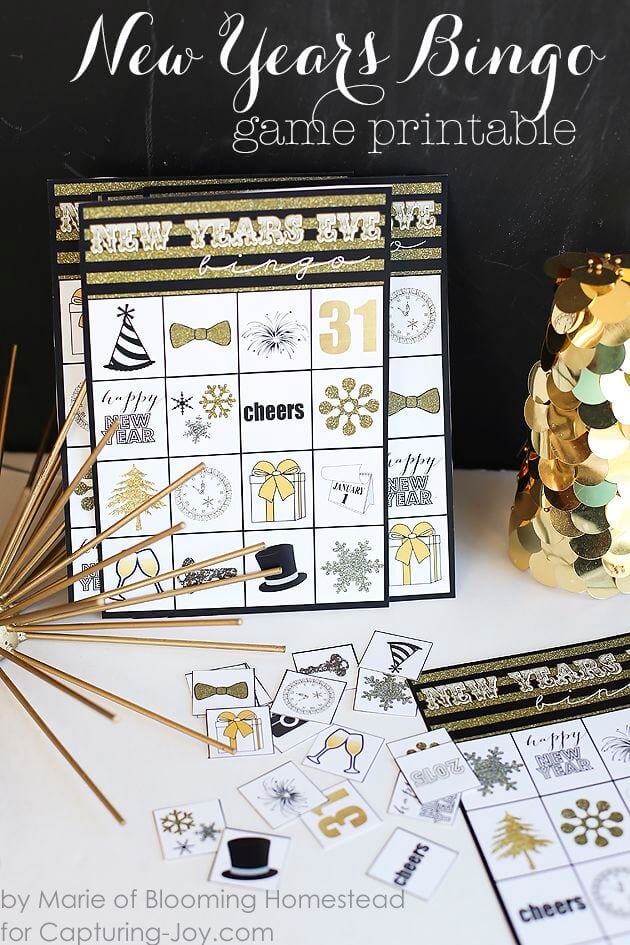 Printable New Year's Eve Bingo Game by Blooming Homestead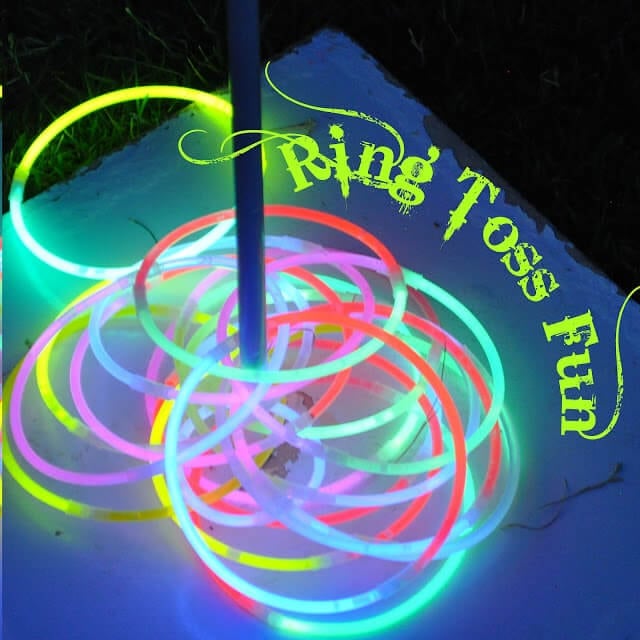 Glow Stick Ring Toss by Momma Did It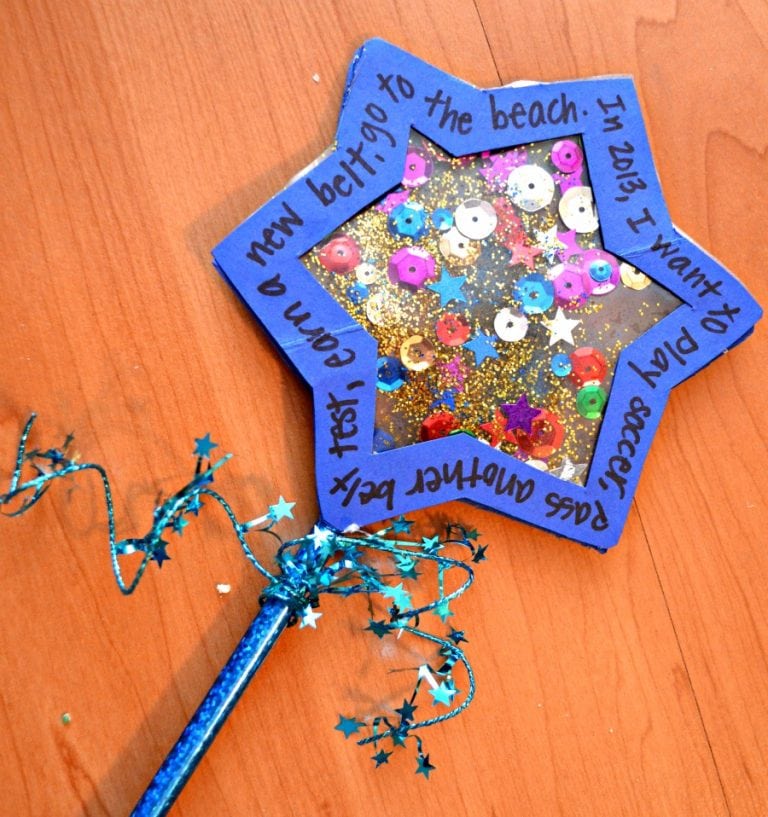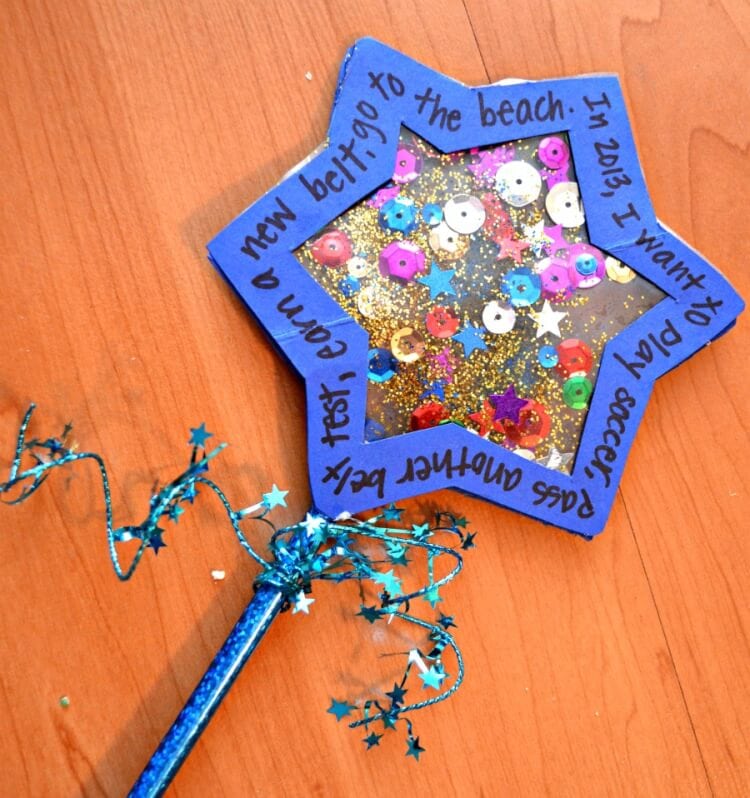 Make a Wishing Wand with One Artsy Mama
Want even MORE New Year's Eve Games & Activities? Grab Our MEGA Bundle – ON SALE NOW!

You May Also Like: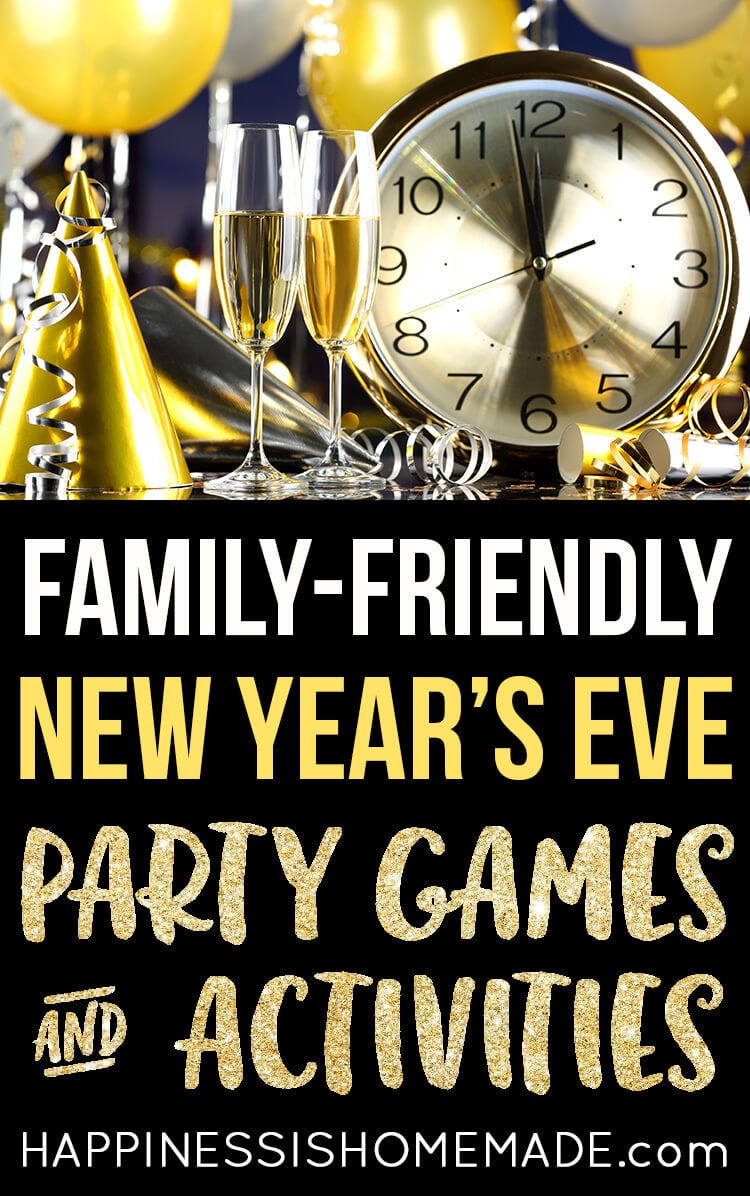 Family Friendly New Year's Eve Party Games and Activities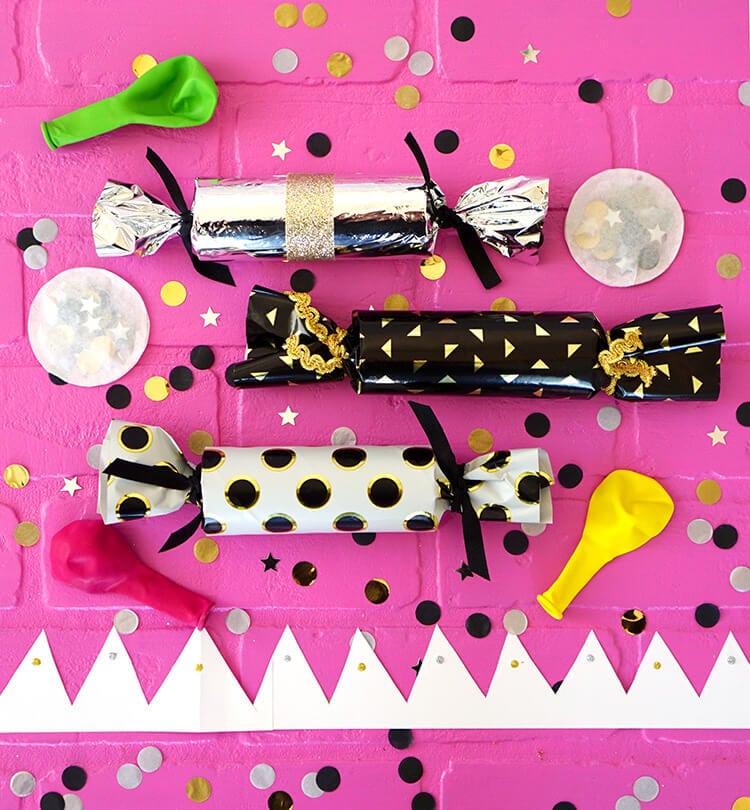 DIY New Year's Eve Party Crackers (w/ Paper Crowns & Confetti Packets!)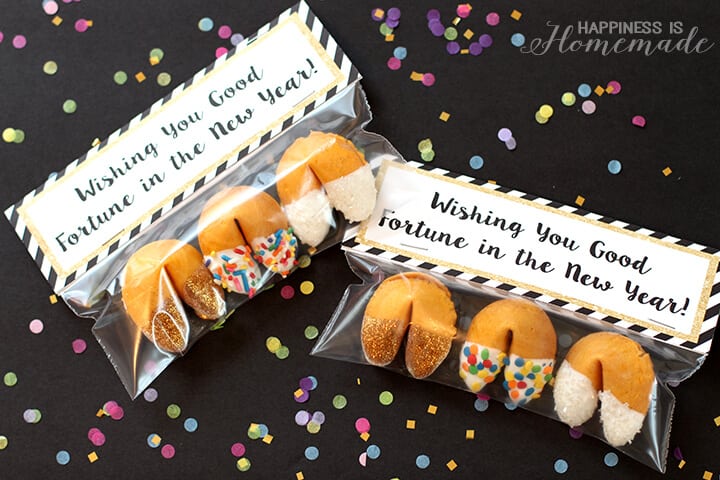 Glitter Dipped Fortune Cookies & New Year's Printable Bag Toppers